Briefing / Global
Business
Briefing
Expansion for Italian winery, Dutch firm's sustainable packages and what's next for Bolivian business.
Francesca Moretti (pictured) has plenty of reasons to toast the new year. This autumn the Italian oenologist took over as president of Terra Moretti Vino, a company started by her father that she has helped to grow to its impressive proportions: 1,150 hectares of vines across six estates from Lombardy to Tuscany, and a production volume of some 8.5 million bottles a year, worth €65m.
Recently she has been busy adding new lines at the family's flagship winery Bellavista – a pioneer in making traditional sparkling wine in the Franciacorta region – including a bubbly that has earned top marks from critics. But it's Sardinia, where Moretti has overseen the conversion to organic viticulture with historic wine producer Sella & Mosca, where she sees the biggest potential. With its sprawling vineyards from Alghero (one of the largest swathes in Europe) to Sulcis in the south, she hopes the island's indigenous varietals can win over discerning palates. So far she's happy with the results, making reds from cannonau and carignano, and whites from vermentino and torbato.
"We are the lone producer of torbato," says Moretti. "It's a rarity that lets you stand out from the crowd [and] from those simply planting international varieties such as chardonnay." Her bet looks solid given the growing trend for trying Italy's many native grapes; 40 per cent of Sella & Mosca's output is exported to North America. She has even reintroduced the production of a torbato spumante (sparkling wine) – clearly there is something to celebrate. 
sellaemosca.com
Sella & Mosca:
1.
Top markets: US, Canada & Germany
2.
Best sellers: Cannonau, vermentino & torbato
3.
Bottles a year: Five million
---
Left turn
bolivia — politics
Bolivia has experienced political upheaval over the past year. But victory for the mas party in October's general election sees it return to socialist leadership once more. Luis Arce is the new president-elect and a former minister from the presidency of Evo Morales. After Morales was forced to resign last year, a right-wing interim government had promised a different direction for the country – including multinationals' role in society.
What does the return of leftist rule mean for business? "Despite Arce being more moderate, the outlook for private firms remains unchanged [from Morales' government]," says Filipe Carvalho, Bolivia analyst at risk consultancy Eurasia Group. This translates to backing for state ownership and barriers to outside parties capitalising on Bolivia's natural resources.
But the steady economic growth that Morales presided over is not assured for Arce. There is "a large fiscal deficit and a need to cut public investments", which could "prompt Arce to seek larger participation from the private sector," according to Carvalho.
---
It's a hit
philippines — service
Live entertainment has been hard hit in the past few months. But in the Philippines, drummer-cum-entrepreneur Stanley Seludo stumbled upon an idea. Good Banda is a food-delivery and courier service staffed by displaced musicians and sound technicians. Launched in May, Good Banda (a pun on Berlin's delivery service, Foodpanda) now employs more than 30 riders around Manila, who take 10 to 50 orders per day. Customers can pay extra for a harana ("serenade") from the rider to go with the delivery. "We offer something different," says Seludo. "We can use our talent to entertain our customers."
Another option
japan — trade
Japan is the world's vending-machine capital, using the devices to sell everything from soft drinks and snacks made from insects to saké, cigarettes and lingerie. But recent changes in how people work and shop (at home, online) have led to a drop in foot traffic, which has had a substantial knock-on effect on sales across the nation's three million machines.
To rejuvenate the $44bn (€37bn) industry, vendors such as drinks giant Dydo, which owns 280,000 machines, are now selling masks and antibacterial hand wipes and extolling users to "stay healthy!" Providers might have to adapt further: one suggestion has been to transform underused machines into weather and earthquake monitoring stations. This would certainly give Japan's much-loved vending machines a new purpose – and might even guarantee their survival.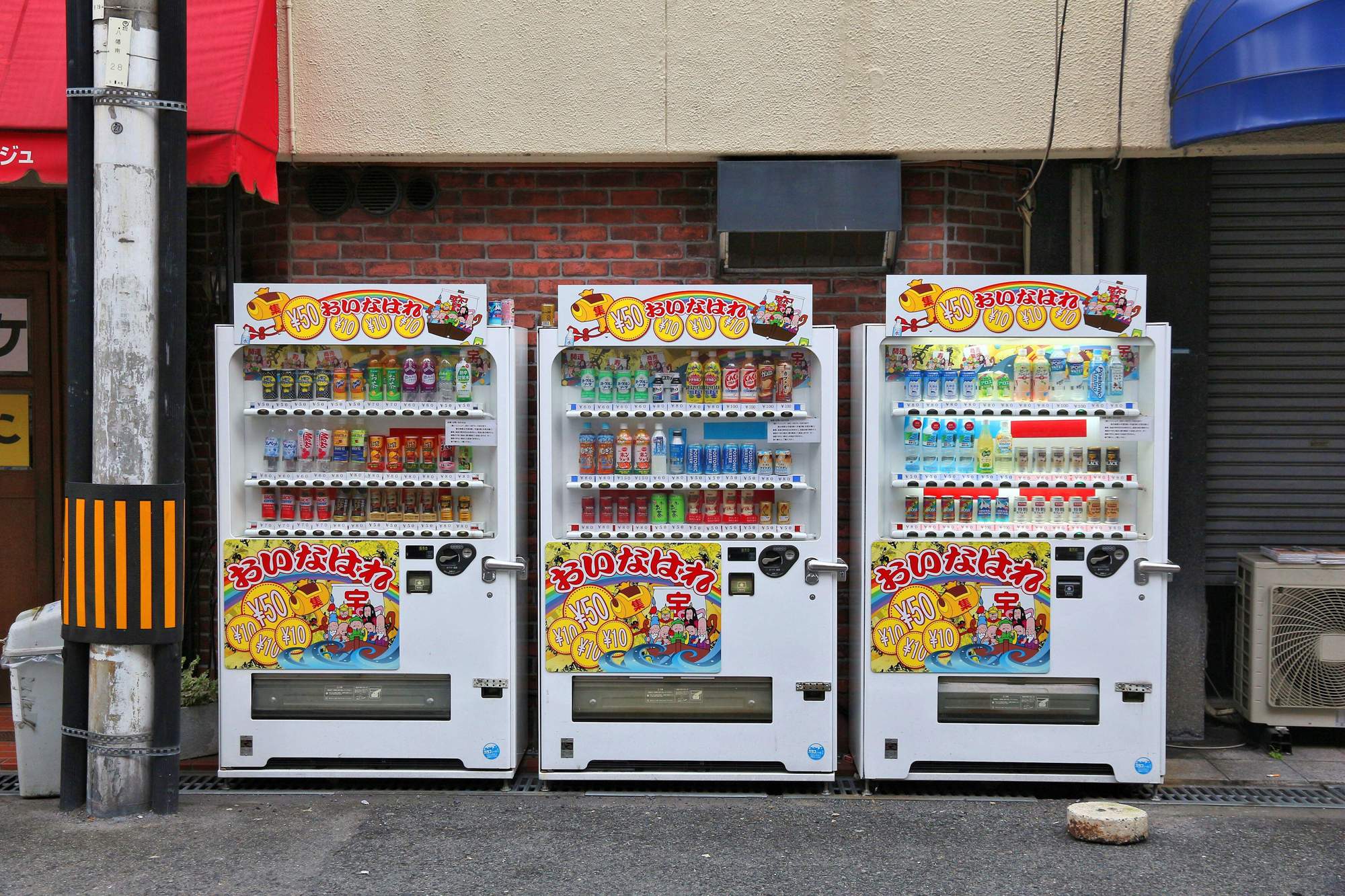 There might be concern about international companies leaving the UK after Brexit but the country is hoping that it can win big in one area: the film business. Planning approval for a €330m project in east London is set to be a particular boon. Eastbrook Studios will have six soundstages and create 1,200 jobs, making it the capital's largest studio. Elsewhere, Ashford in Kent, playing on its Eurostar links to France and beyond, is hoping to lure streaming giants with its Ashford International Studios project, which was approved in April. And Sky has plans to build a TV-and-film space near Elstree Studios, north of London. Tinseltown had better watch out.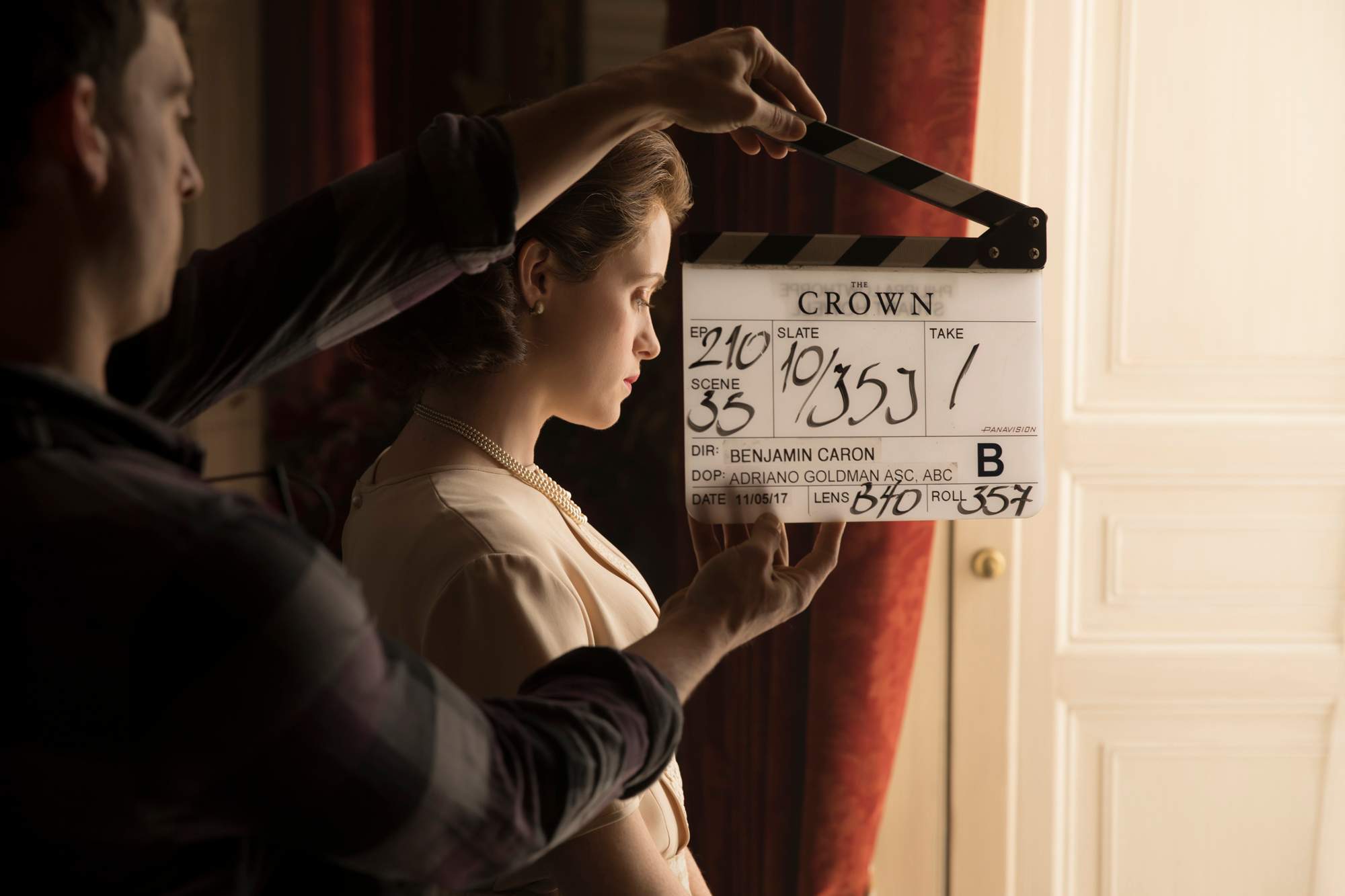 That's a wrap
netherlands — design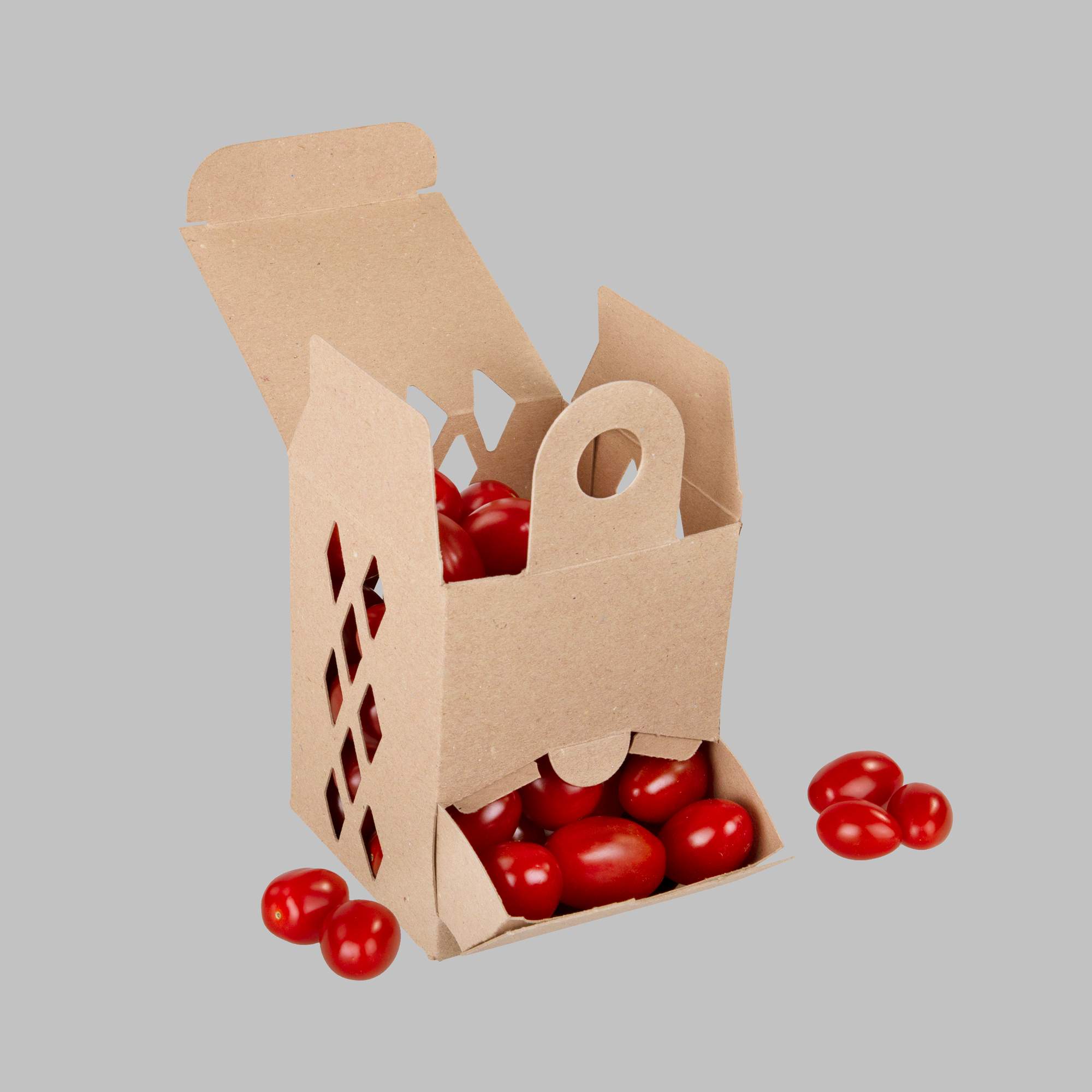 Dutch design outfit A Top has picked up a spate of awards (and contracts) for its smart, sustainable packaging made bespoke for every client. "We receive a lot of enquiries from [supermarkets and suppliers] saying, 'We need help!'" says co-founder Adriaan Verbeek, part of a team of four. The company crafts a solution to every packaging problem in a sustainable way, before patenting the design – allowing it to claim future royalties – and passing it to specialist manufacturers.
Some projects are more niche than others: a recent commission had the team developing boxes that hold a single egg; another involved creating moisture- and shock-absorbent strawberry packaging. The latter picked up accolades from the ing 2020 sustainability awards and more than a million have already made their way into shops, including the Netherlands' largest supermarket chain, Albert Heijn, a major client.
"Our company is totally independent, which makes it easier for us to find solutions," says Verbeek, stressing the commercial appeal of a nimble team that can straddle every stage of development. And while an A Top commission might cost more than conventional packaging, in-house research indicates that a majority of buyers are happy to pay more for sustainable containers. If you ask nicely, you might even get a biodegradable bow on top. 
Looking ahead
global — forecast
We have had a year of seismic change and disruption. So, what can we expect from 2021? monocle looks into its crystal ball to find out. 
Retail: The death of the over-represented chain is here. Anyone who wants to survive will have to rethink their offering from scratch. Yes, e-commerce will continue to grow but so will independent retailers. These are the places that make neighbourhoods liveable and you'll need them more than ever as lockdowns continue.
Transport: Business travel will stay depressed but that should mean improvements for economy travellers, so long neglected by airlines. Expect more relaxed ticket-change fees, for example. Conversely, private jets will boom, as those who can afford it seek more privacy and safety.
Property: Uninspiring glass office towers in soulless parts of cities will struggle to return to full occupancy. Expect a move towards smaller-scale, interaction-oriented (and very clean) offices that people enjoy being in when they're not working remotely.
Hospitality: There's no doubt that 2021 will be tough. Those who get creative, whether offering takeaway food for the first time or opening an outdoor area, will make it. Continued government support and lenient laws around closing times would help.
---
Flexible flatpack
usa — retail
While some have forecast a move away from dense urban centres, furniture giant Ikea is betting otherwise. In autumn the company's property arm, Ingka Centres, announced plans for a shopping mall-style complex on Market Street in downtown San Francisco; the space will host a new, smaller-format Ikea shop as part of a push that will cover several cities.
According to Gerard Groener, managing director of Ingka Centres, the move is the first of many in the company's next wave of expansion as it looks to bring the downtown mixed-use concept to more cities around the world. "Whatever the so-called 'new normal' looks like, retail is adaptable and human society is geared to socialise," says Groener. "We need places to gather."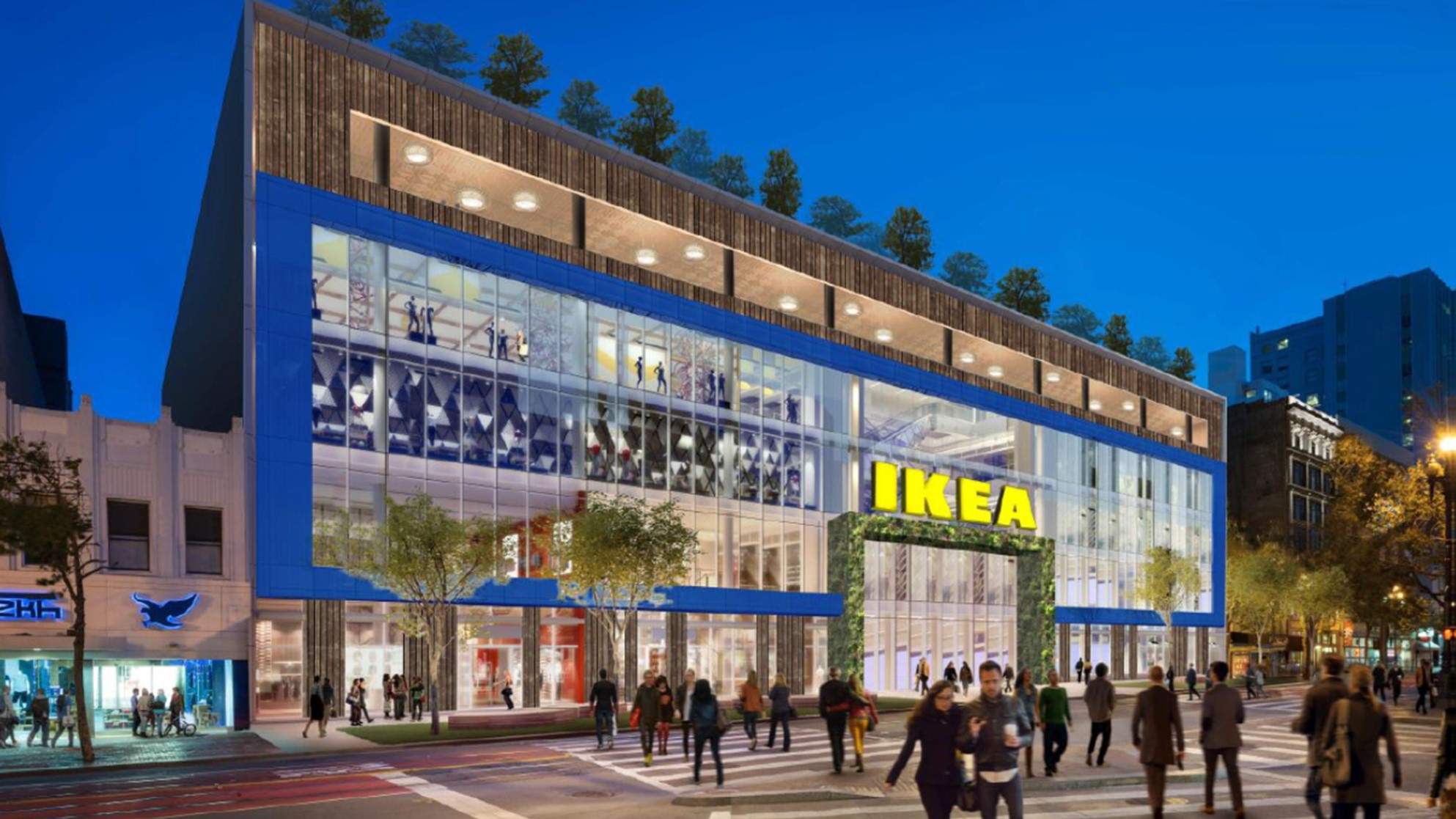 The mix of offerings will vary for each city according to the community's needs but will include everything from pop-up eateries and retail spaces to residential property, hotels, flexible workspaces and entertainment venues. "We believe that rising urbanisation trends will continue," says Groener. "People are always going to be attracted to the buzz of great cities."
Q&A
aron harilela
Chairman & CEO Harilela Group
Hong Kong
After more than 60 years, the Harilela Group is moving away from just letting out its properties to hospitality firms – past clients include Intercontinental, Sheraton and Hyatt – and is focusing on developing its own luxury hotel brand. Its newest address, The Hari Hong Kong, will open in the Wan Chai district in December. Chairman Aron Harilela is guiding the transformation. 
Why did you want to launch your own hotel brand?
We've always dealt with third-party management. At one point I said, "Hold on, we asset-manage all of our hotels closely – why don't we do this ourselves?"
When do you think tourists will return to Hong Kong?
We're optimistic about the travel bubble between Hong Kong and Singapore. Borders will open with China before Chinese New Year [in February] because people will want to visit their families – assuming that, virus-wise, things are stable.
Is it smart to invest in Hong Kong at the moment?
I have faith in Hong Kong. The Greater Bay Area Plan [a Chinese scheme to link Hong Kong and Macau to nine other cities] is a game-changer.
Photographer: Elisabetta Claudio, Alamy, Robert Viglasky / Netflix