Soft power survey / Global
Class acts
Our annual survey judges which nations' soft-power strengths make the grade.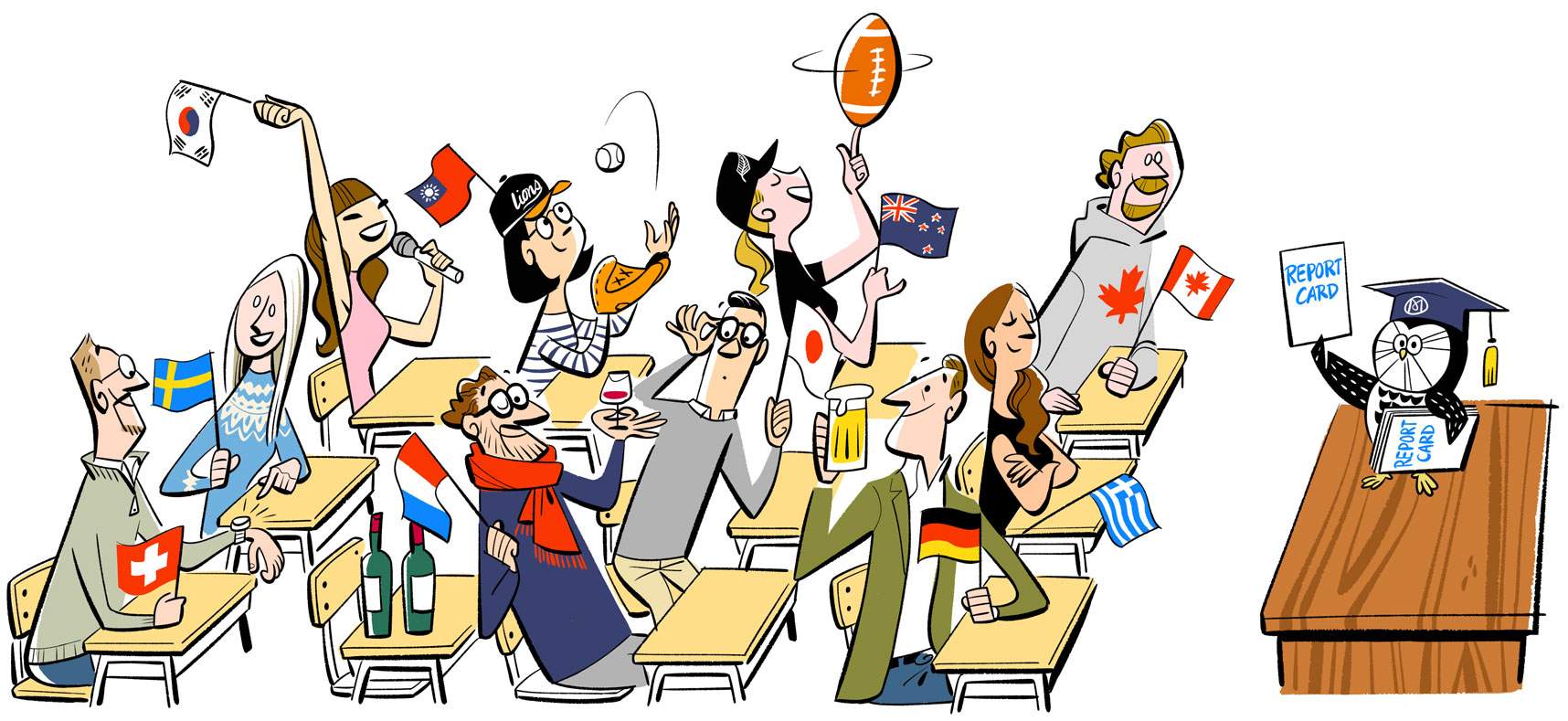 Measuring soft power in the best of times can be challenging. But 2020 was the year that soft power, along with countless other things, was turned on its head. As the coronavirus pandemic swept across the globe, countries large and small began to look inward. Borders closed while governments understandably concentrated their political and economic resources and attention on their own needs. Along with parties, handshakes and international travel, diplomacy was moved down several places on the list of the world's priorities. With so many leaders preocuppied with putting out fires at home, too often too little attention was given to putting on a good face on the world stage.
At first glance, this shouldn't seem like that big of a problem when it comes to measuring a nation's global influence. After all, several aspects of soft power are institutional, built up over years or even decades, and don't tend to waver all that dramatically year in year out. But dig into the changes felt the world over in 2020 and it becomes increasingly apparent that measuring the reach of soft power over the past 12 months is particularly tricky.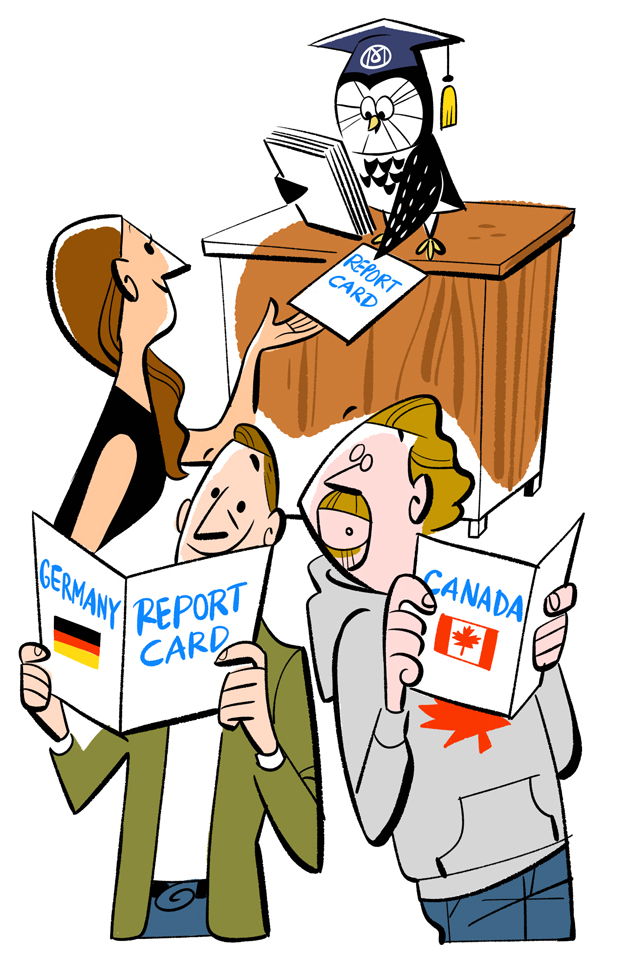 Even some of our more consistent metrics have suffered a blow. Take, just as one example, World Heritage Sites. The globally-renowned sites typically boost tourism and give the nation they're home to bragging rights. But while these sites obviously didn't disappear this year, there were dramatically fewer foreign tourists able to admire them. It's hard to quantify the number of foreign students a country welcomes when university courses around the world are online. And while a top ranking on the Olympic medals table can be a huge soft-power boost, Tokyo 2020 has, of course, been postponed. Even Hollywood, that American stalwart of soft power, all but ground to a halt, with film release dates pushed back again and again. (To read more about the US's soft-power challenges, turn to page 42.)
But while there were certainly hurdles to diplomacy this year, there were also lessons to be learned. So we've responded in kind and upended the usual format of our survey. We've jettisoned the nations that have seemingly shunned soft power completely – or made such a flop of it that they might as well have – and winnowed our long list down to the 10 countries that have, against the odds, managed to do something noteworthy over the past year. Because no one is perfect, we've also given each nation a grade and highlighted some areas where we see room for improvement.
So eyes up, class. Let's get on with the report cards.
---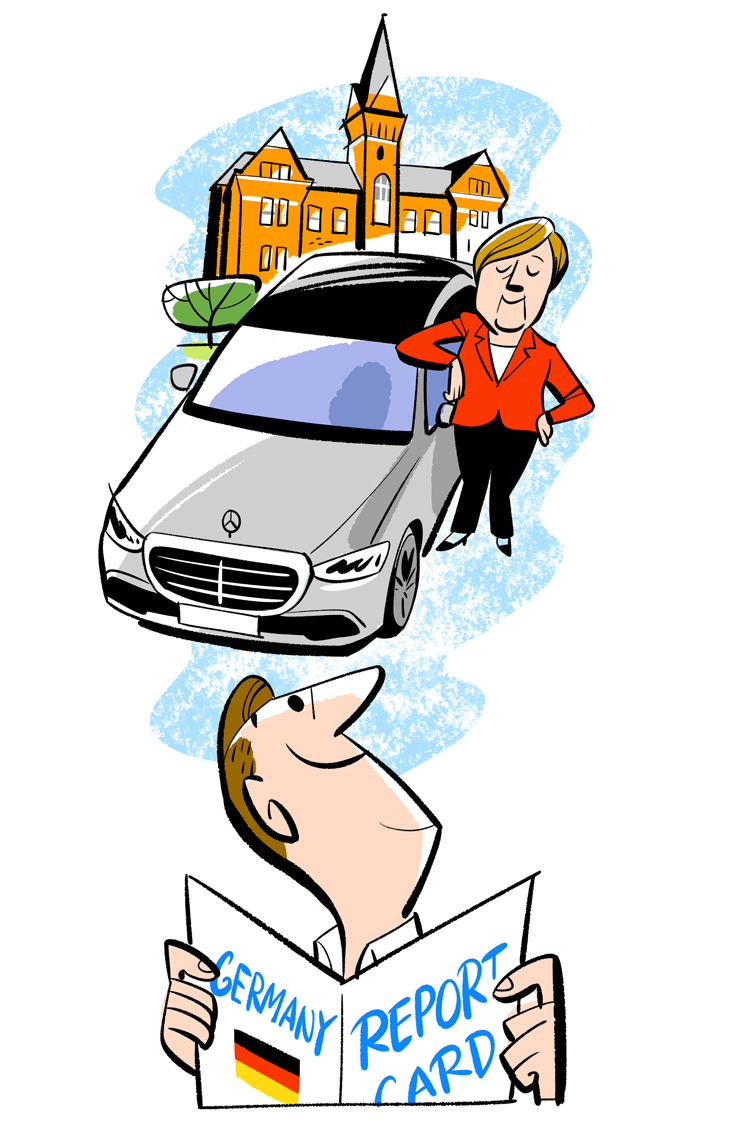 1.
Germany
Consistently strong leadership earns the country a gold star.
After 15 years with Angela Merkel at the helm, smart and sensible diplomacy has become the German standard. The nation is not only globally engaged and mostly seen as compassionate (some Greeks have a different view), it's also fair and efficient. It's little surprise that a 2020 Gallup poll found, for the third year in a row, that Merkel is the most trusted world leader.
Despite the pandemic, that leadership was on display in 2020. From headline-grabbing gestures, including helping to rescue Russia's poisoned opposition leader Alexei Navalny, to sober measures such as once again taking in more than 1,500 refugees from Greece, Merkel has consistently been at the forefront of European diplomacy. And when it comes to the amount spent on foreign aid, Germany remains as generous as ever.
Though the world still thinks much of Merkel, an awareness of her impending departure has begun to overtake any discussion of her work. But a strong leader isn't the only thing that the Germans have going for them. The Mittelstand remains mighty, German footballers are world class and when it comes to culture, the Goethe-Institut is as respected as ever. Plus, the country's media continues to set a benchmark for the world and 41 of its universities rank in the top 500. 
Metrics
Embassies (not including consulates): 150
World Heritage Sites: 46
Foreign aid spend: $23.8bn (€20.4bn)
Soft-power superstar: Football manager Jürgen Klopp
Coronavirus comment
Germany rode the first wave with a limited number of casualties compared to its western-European counterparts. A second wave has proved more difficult, prompting lockdowns.
Grade: A1
Things to improve: Germany's next chancellor will have a tough act to follow at home and abroad. He or she would do well to focus some attention on perpetuating the nation's reputation as an EU leader and Western agenda setter.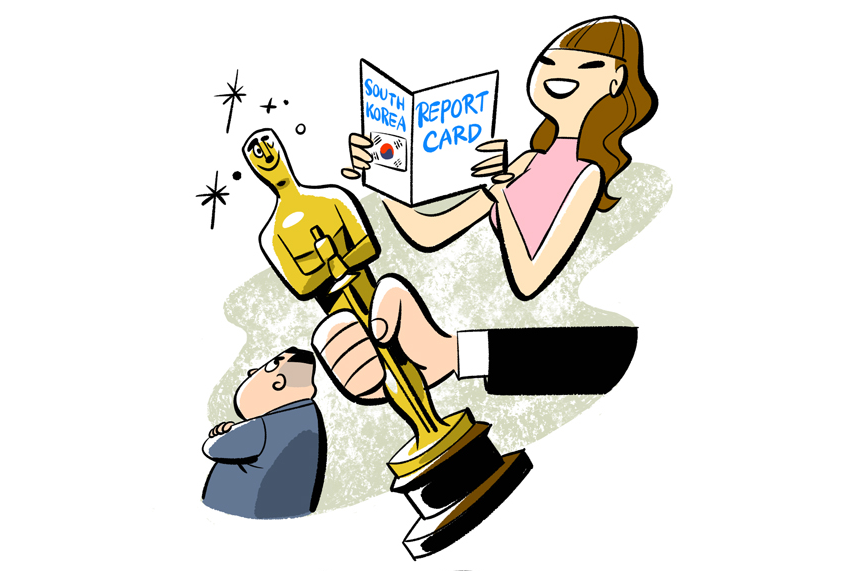 2.
South Korea
Sets a standard for others in entertainment and innovation.
South Korea has had a better 2020 than many. After developing a rigorous approach to tackling the pandemic – consisting of widespread testing and tracing rather than lockdowns – the country has won plaudits from around the globe.
Yet it has still faced well-publicised challenges. Long after Donald Trump's attention turned to domestic matters, president Moon Jae-in's administration has continued its efforts to build bridges with Kim Jong-un and North Korea in attempts to work towards tentative peace on the peninsula, though with less fanfare and even less success. Even more distressing was the apparent suicide of Seoul mayor Park Won-soon, tipped to be President Moon's successor, following accusations of sexual harassment.
But many of South Korea's strongest soft-power cards remain – particularly film, TV and music, which have found global appeal in recent years. South Korean music and film have become bona fide cultural exports, with international audiences listening to K-pop acts and streaming the films of Park Chan-wook and Bong Joon-ho. The latter's 2019 socio-economic thriller Parasite was the first foreign-language film to snag a best picture Academy Award. South Korean innovation also remains a key asset to selling the nation overseas, with Samsung, LG, Hyundai and others boosting the "Made in Korea" brand. 
Metrics
Embassies: 114
World Heritage Sites: 14
Foreign aid spend: $2.5bn (€2.1bn)
Soft-power superstar: Oscar hopeful Minari
Coronavirus comment
With fewer than 500 coronavirus-related deaths since the pandemic began, South Korea's approach is widely regarded as the correct one.
Grade: A
Things to improve: Though it's improved under President Moon, there are still too many curbs on freedom of speech and the press. 
3.
France
Shows a good grasp of getting results with gentle tactics.
France has put in decades of work when it comes to soft power. The nation belongs to more international organisations – including a permanent seat on the UN Security Council, Nato, the EU and the G7 – than any other. And with agenda-setting manoeuvres within the EU and on climate change with the Paris Agreement, the nation has ensured its influence will reverberate for years to come.
And yet, France isn't one to rest on its laurels. President Emmanuel Macron maintained an impressive travel itinerary during the pandemic. In addition to trips around Europe, he flew to both Baghdad and Mauritania for meetings. What's more, he was not only one of the first leaders to visit Lebanon following the blast in Beirut this summer, he also followed up his initial visit with another four weeks later. The nation tried to rectify some past sins abroad too: the French National Assembly legislated that more than 26 artworks would be returned to rightful owners Benin and Senegal.
That's not to say that it has been all wins. Following the murder of a French school teacher by a Muslim teenager, Macron's defence of the nation's values – including its right to freedom of expression when it comes to depicting the Prophet Muhammad – prompted a swift and noisy backlash from many corners of the Muslim world, particularly Turkey. Still, it's hard to imagine that leaving a lasting chink in France's soft-power armour. 
Metrics
Embassies (not including consulates): 161
World Heritage Sites: 45
Foreign aid spend: $12.2bn (€10.4bn)
Soft-power superstar: Christine and the Queens
Coronavirus comment
The country was hit early, prompting lockdowns that many residents felt went against their national values.
Grade: A
Things to improve: France's self-regard for its history is well known. But the country could do with pushing its innovation as well.
Screen grab:
Denmark's most popular political drama has done wonders for the nation's soft power.
The Danes should be delighted that all three seasons of Borgen are now available on Netflix and that the streaming service has commissioned a fourth series to air in 2022. The political drama has probably done more for the country's soft power than any cultural export since Lego, showcasing Denmark as a progressive, well-functioning democracy with sexy furniture and flattering lighting.
Borgen debuted 10 years ago on dr1's 20.00 Sunday slot. Its 30 episodes explored the family life and rollercoaster career of the nation's first female statsminister, Birgitte Nyborg (Sidse Babett Knudsen), who pre-empted Denmark's first real female prime minister, Helle Thorning-Schmidt, by a year. And most Danes would agree that she did a better job. 
One question the team working on the new series must be asking themselves is, why was Borgen an international hit in the first place? It's fair to say that none but the most ardent Borgenistas can remember much of the plot: Nyborg was prime minister, then she wasn't, plus there was some business with a fancyman from London (not unusual: it's where many Danish women go to find their mates). As improbable as it seems now, what we all tuned in for with that first season was to witness Danish multi-party coalition politics in action: centrist politicians, their spin doctors and journalists – both grizzled and non-grizzled – figuring out the messy business of governing as they went about their aesthetically satisfying lives in an almost perfect society.
It's hard to recall now in the wake of the Scandinavian cultural tsunami that swept across the fashion, design, food, art, cinema, TV and literary worlds a decade ago, not to mention all the happiness and hygge hype since, but when Borgen debuted we hadn't really heard much from Denmark beyond the bacon and butter. But Borgen (or The Castle – the nickname of Christiansborg, the Danish parliament building) brought us Danish living in surround sound, showcasing the functional, tasteful homes and understated fashions, all in earthy tones and natural materials. It was The West Wing minus the schmaltz, with persistent light drizzle and everyone riding bicycles. 
This time around it will be interesting to see how the writers adjust to the politics of today. Globally it's all gone pear-shaped, of course. But Danish politics has charted a comparatively sane course since then and, once more, a woman – the internationally admired Social Democrat, Mette Frederiksen – fills the top post. 
As Borgen returns, Nyborg will apparently be foreign minister. At the time of writing, the real Danish foreign minister is struggling to put a sex scandal that has lasted 12 years behind him, while the leader of Radikale, the party closest to Nyborg's fictional Moderates, recently quit because of historical allegations of sexual misconduct. So it will be interesting to see how the scriptwriters tackle the belated #MeToo reckoning currently sweeping through Christiansborg. Perhaps Borgen IV will help give the broom an extra shove.
---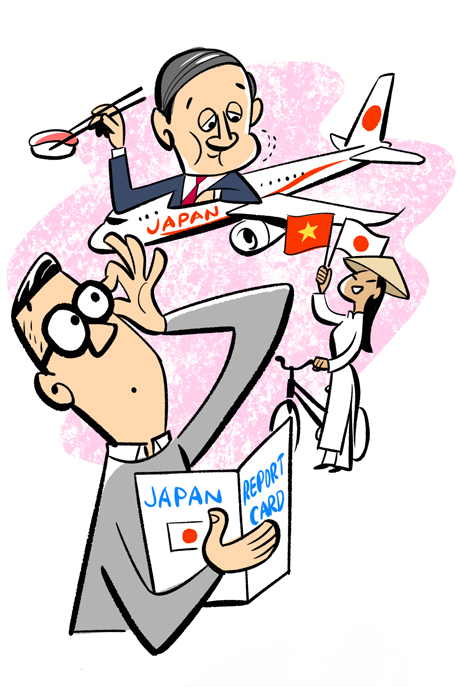 4.
Japan
Good will and grace will see Japan through another year.
Many countries have faced economic and political turmoil this year but few have handled them with as much grace as Japan. The would-be hosts of this year's Olympic Games have had to grapple with years of work – and billions spent – that looked as though they could go to waste. After a lot of back and forth, the nation, along with the ioc, has indicated that the show will go on in 2021 albeit with few spectators and scaled-back opening and closing ceremonies.
And yet the country is still riding the goodwill wave after playing host to the g20 summit and the Rugby World Cup in 2019. Meanwhile, its culinary prowess, superb craftsmanship and design acumen continue to win fans around the world.
Foreign aid has seen a bump in recent years but it is hard to predict whether this trend will continue under the country's new prime minister, former chief cabinet secretary Yoshihide Suga. Suga has stated that he intends to follow his predecessor Shinzo Abe's example when it comes to investing – financially and professionally – in globally engaged diplomacy. He's made a promising start so far, with official visits to Vietnam and Indonesia already under his belt.
Metrics
Embassies: 151
World Heritage Sites: 23
Foreign aid spend: $15.5bn (€13.3bn)
Soft-power superstar: Architect Kengo Kuma
Coronavirus comment
With one of the oldest populations in the world and a number of densely packed cities, coronavirus should have been an unmitigated disaster for Japan. Yet the country saw fewer deaths than many European and US nations. Why? Mask culture and an easy adherence to advice might have helped to keep cases in check.
Grade: A-
Things to improve: Last year saw a return of commercial whaling in Japan, 30 years after it had stopped. While international protests were muted at the time, the practice doesn't fare well around the world.
Food for thought
The pandemic might have dented the hospitality trade but dining-table diplomacy will continue.
Although 2020 has been an annus horribilis for the hospitality trade – lockdowns crushed visitor numbers, while less travel and more physical distancing thinned crowds further – it's also shown the power of dining-table diplomacy. Around the world, communities have rallied around neighbourhood restaurants and – if you're like me – you might have come to appreciate that nearby Spanish pastelería, Italian deli or French bistro like never before.
Do you remember that first flat white at a coffee kiosk after a nationwide lockdown? Me too. It marked a relief about the rhthym returning to daily life summed up in the reassuring twang of the Aussie barista. G'day? It was, rather. It's a reminder that our fondness for other nations is bound with food, which creates culinary goodwill and curiosity (just think of the advent of the Peruvian pisco sour for proof).
As ethnic groups and nationalities crisscrossed the globe, their food followed and coloured neighbourhoods later dubbed Chinatown, the Latin Quarter or Little Portugal. Think of how spot-on the sushi is in São Paulo thanks to waves of migration from Japan. Dining-table diplomacy has always been persuasive – and it will continue.
There's also a less obvious cross-cultural trade at play today. Consider the immaculately turned out Swiss gms from institutions such as Ecole hôtelière de Lausanne, who quietly bring precision and poise and, yes, Swiss soft power to foyers from the Big Apple to Brisbane. It fosters trust, brings guests and can even tempt investors keen on pushing the Korean street food trend in Hong Kong or the latest bahn mi food-truck concept in Los Angeles. You only need look as far as Igniv (see page 120), opened in the Thai capital by Swiss chef Andreas Caminada with art curated by Zürich-based collector Andreas Ritter: it's a statement of how the Swiss do hospitality and art for all the world to see.
While hospitality headlines have made for glum skimming, resilient restaurants and hotels will survive – we need them to. This cloud will pass, albeit slowly and with a few inevitable culinary closures in its wake. What will emerge from the chaos is an opportunity: to create institutions that serve communities as well as the overnight crowd and commuters. Someone needs to fill those empty kitchens and shopfronts, for the sake of our high streets as well as our appetites, so why shouldn't those newcomers fly the flag for Eritrean edibles or Austrian confectionery?
If lockdowns have taught us anything it's that our own neighbourhoods – and mix of food shops, restaurants and hotels – are one reason to stick somewhere when fair-weather workers head for the suburbs. For now a trip to the local Lebanese might be as close as we get to our favourite joint in Beirut. Think about it this way. Was the lockdown the first time you learned your barista's name? Aren't you glad you did? Remember, the fact that they are Simon from Sydney, Sani from Lagos or Lena from Lausanne has its own subtle soft-power pull too.
---
5.
Taiwan
A problem-solving island with great potential.
Few places have come out of 2020 with as much international respect as Taiwan. Not only did its effective approach to coronavirus set it apart, it also pulled it off while remaining mostly open and grappling, as ever, with Beijing's threats. Under Tsai Ing-wen, Taiwan acted fast, co-ordinating private and public agencies and building one of the world's most effective track-and-trace programmes. That strategy paid off both in terms of limiting the spread of the virus and casting Taiwan, long stuck in China's shadow, in a positive light.
For an island that's never appeared on our list, Taiwan has had a lot of practice with soft power. True, the UN still doesn't recognise it as an independent nation and recent years have seen a number of countries side with China against it. But as the only democratic territory in the Chinese-speaking world, Taiwan has several allies, even if they are unofficial.
Of course, not all of Taiwan's actions hit the mark. Taipei's gift of millions of "Made in Taiwan" masks to struggling countries didn't quite land. The better soft-power win was a baseball team: the Uni Lions won fans from around the world as seasons elsewhere were cancelled. 
Metrics
Embassies (not including consulates): 15
World Heritage Sites: 0
Foreign aid spend: $300m (€260m)
Soft-power superstar: Uni Lions baseball team
Coronavirus comment
The government's competence at handling coronavirus served the country well.
Grade: B1
Things to improve: Taiwan is hampered on the global stage by its exclusion from the likes of the World Health Organization.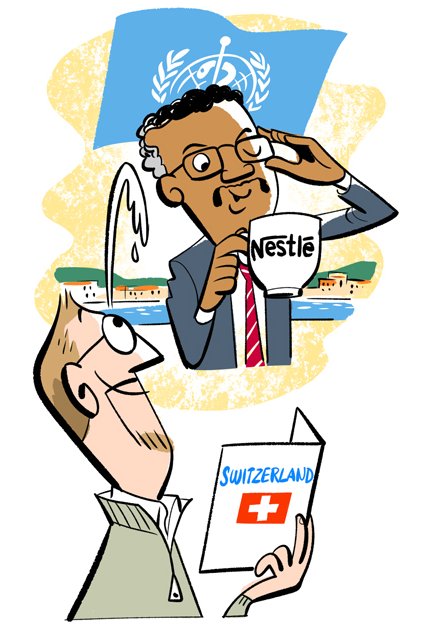 6.
Switzerland
As reliable as ever, now the Swiss nation needs to rally.
In a year when the subversion of democratic conventions has made headlines around the world – whether it was in Hong Kong, Belarus, Bolivia or even the US – Switzerland has remained a reliable constant, a beacon when it comes to direct democracy. Geneva's status as a diplomatic hub, with plenty of international organisations, was also a boon for soft power this year. Both the World Health Organization and the International Committee of the Red Cross (see page 51) – two organisations that received more global attention than usual this year – have their HQs in the city. Switzerland is also home to some of the world's biggest businesses, such as Rolex and Nestlé.
The country continues to be known for its neutrality, though that should never be mistaken for being globally unengaged: it has some of the best embassies around the globe and more than a few often work double-time, looking after other nations' interests when based in countries with a number of diplomatic enemies.
Switzerland would do well to promote itself more, though, even if it's not in its nature (see page 84). There is much beyond its strong and steady reputation that could help to stir up feelings of fondness toward the country – just take a look through this issue if you don't believe us. The nation's candidacy for a non-permanent seat on the UN Security Council in 2023-2024 is a good step.
Metrics
Embassies (not including consulates): 103
World Heritage Sites: 12
Foreign aid spend: $3.1bn (€2.6bn)
Soft-power superstar: Helvetica
Coronavirus comment
The nation has tried to balance controlling the spread of infections with limiting the economic damage and curbs to people's freedoms.
Grade: B1
Things to improve: An incredibly wealthy nation, Switzerland could certainly stand to increase its foreign aid spending.
7.
New Zealand
Jacinda Ardern excelled in stopping the virus in its tracks.
After several banner years, New Zealand prime minister Jacinda Ardern once more showed that having a smart, capable and compassionate leader could be the best soft-power asset of all. New Zealanders seemed to agree, as the 40-year-old politician won re-election this autumn in a landslide vote, resulting in the country's first majority government in years.
Already a prominent face on the world stage, Ardern manages to punch well above her weight considering New Zealand's population, size and gdp. And while foreign policy didn't factor much into her campaign this election cycle, she has pledged to increase foreign-aid contributions, particularly to the country's Pacific neighbours.
Not everyone will agree with New Zealand's approach to controlling the virus. Closing the borders by imposing tough quarantine rules on anyone entering the country – citizen or otherwise – Ardern has managed to keep cases staggeringly low. But it's unclear what that position will do to the country long-term, both in terms of economics and for its impact on the world stage. After all, it wasn't all that long ago that New Zealand's remoteness was its main characteristic, a trait that hardly shouts "soft-power superstar" from the rafters.
Metrics
Embassies and High Commissions: 50
World Heritage Sites: 3
Foreign aid spend: $600m (€510m)
Soft-power superstar: All Blacks rugby team
Coronavirus comment
In many ways the government's actions have been a resounding success – cases remained almost non-existent with minimal deaths. But border restrictions have remained rigid.
Grade: B
Things to improve: New Zealand is already hampered by its remoteness. While locking down its borders has helped the country to control the spread of the virus, it's hard to appear globally focused from afar. Is there a compromise?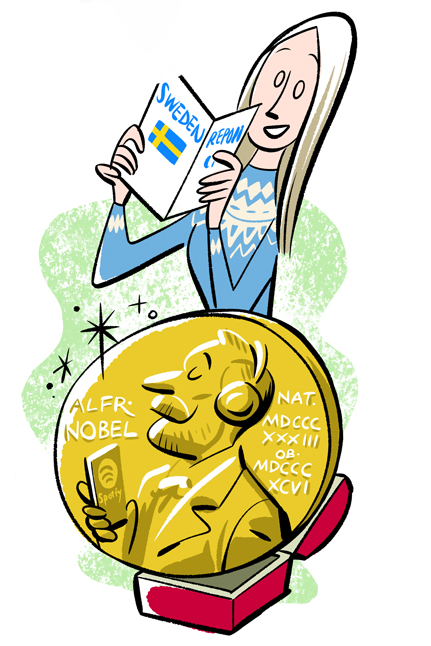 8.


Sweden
The Swedish nation receives mixed results this year.
With its progressive politics, strong economy and good reputation, Sweden has long enjoyed the goodwill of the globe. This year, however, the nation attracted much attention – and quite a bit of criticism – for its approach to the pandemic. No lockdowns, no mask requirements, no economy-slowing rules. The actions taken were out of step with those of much of Europe and made a star (or villain, depending on your perspective) of Anders Tegnell, the state epidemiologist.
Just as the approach received both plaudits and condemnation, so too have the results. While Sweden did see a comparatively high death toll, the number of cases appeared to plummet in the summer and early autumn. (Infection rates did begin to rise in October, however, indicating a second wave.)
Controversy aside, the country has maintained its old soft-power standbys. While boasting about the number of Nobel laureates a nation has is a soft-power staple, Sweden enjoys the pleasure of doling out the glory. After several years of missteps, including the decision by the Swedish Academy not to give out a prize in literature in 2018, the prizes were back in 2020, awarding winners who were met with approval. And as the birthplace of well-respected brands that have gone global – Volvo and Ikea, of course, but also Spotify – Sweden has a reputation for quality products.
Metrics
Embassies (not including consulates): 88
World Heritage Sites: 15
Foreign aid spend: $5.4bn (€4.6bn)
Soft-power superstar: Popstar Miss Li
Coronavirus comment
At odds with the rest of the world, the minimal approach is largely popular in Sweden.
Grade: B-
Things to improve: Too much of Sweden's reputation is riding on how it fares in the pandemic. The country should shift the narrative to highlight what it undisputedly does well.
Thou shalt not pass:
A change in passport politics tells a harsh truth.
It's a scene that was perhaps unimaginable for many passport-holding Americans before this year: turning up at a boarding gate, digital airline ticket in hand, only to be turned away by an apologetic but firm flight attendant. Your holiday destination country, it seems, has recently deemed Americans too risky to allow entry. No amount of negotiating will change things; you're not getting on that plane. That embossed navy passport, for so long welcomed in so many nations for a visa-free stint, suddenly feels, at times, like something of a liability.
One humbling aspect of the pandemic has been the shift when it comes to the power of certain travellers' travel documents. The relative passport strength of certain nations – including Japan, Germany, the UK, Canada and, yes, the US – was long something to take pride in, as they were granted visa-free access to significant swathes of the globe. But much has changed in 2020 and many frequent fliers have found their travel plans stymied as more than a few nations pull up the drawbridge.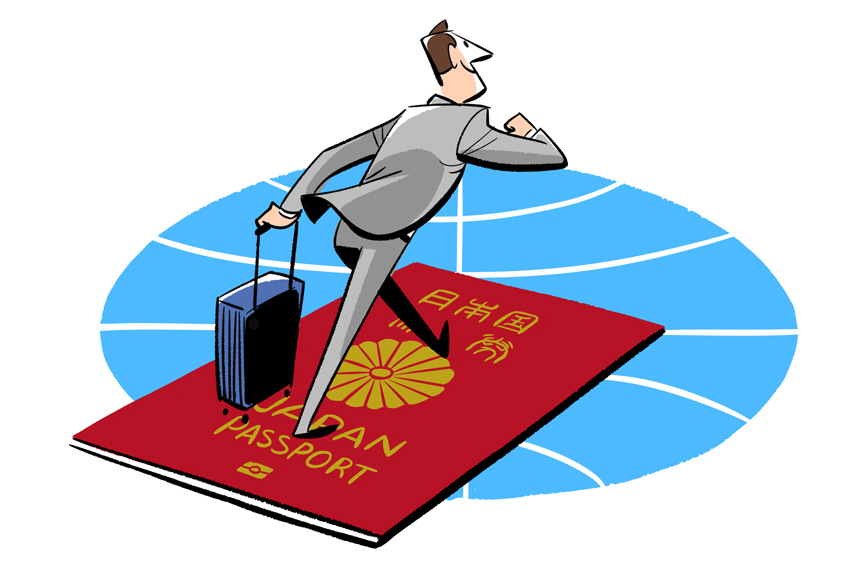 Borders that were previously practically porous for certain passport carriers have suddenly snapped shut. Think Canada's border with the US – the longest land border in the world – which was closed down in March. This was a move that many Canadians were all too happy to see, lest the US's rampant spread of infections filter north. Similarly, when the EU revealed the nations it was allowing into the bloc over the summer as many member states emerged from lockdown, eager to reclaim their holiday high seasons, there were notable exceptions, including Russia, Brazil and the US.
It's not just the US that's smarting when it comes to newfound mobility issues. Plenty of people are finding themselves turned away as nations tighten visa restrictions and close borders in an effort to stop the spread of infections. Previously prized passports are no longer being waved through with the assumption that their carriers are a safe bet. Instead, their owners are now feeling a flicker of what those carrying, say, a Pakistani or a Sudanese passport have long experienced.    
As far as soft-power icons go, a passport isn't as powerful as a sporting superstar or a Unesco World Heritage Site or world-renowned cuisine. Yet it is a pocket-sized reminder of how fondly – or otherwise – many other nations view a country. A stamp of global approval stamped again and again in a travel document.
But it hasn't been all bad news this year, at least not for certain travellers: passports from Germany, Japan and South Korea still rank high on listings of powerful travel documents. And even those who have taken a tumble in the rankings can take heart: once the pandemic is under control and border restrictions lifted, those same destinations that are now turning away certain passports, will be happy to wave them through immigration lines with a stamp and a smile once again.
---
9.
Greece
One nation that's making good progress against the odds.
As far as soft-power publicity moves go, making Tom Hanks and Rita Wilson honorary Greek citizens was remarkably savvy. After the couple raised funds to support victims of the 2018 fire in Mati, Greek officials repaid their generosity with citizenship – a move that paid dividends, with Hanks waxing lyrical about the country in his Golden Globes speech in January.
Speaking of funds, Greece's economic burden seems lighter this year now that it's shared with other nations. Despite the pandemic, the country is still on the road to recovery. The 2019 election of prime minister Kyriakos Mitsotakis is paying off. He tapped the former head of Google's Creative Lab to work as Greece's inaugural chief creative officer and boost the nation's image. And astonishingly, the Hellenic Statistical Authority reported this summer that Greece's unemployment rate had dipped in 2020, with industries such as manufacturing reporting growth. Athens is also seeing young Greeks return from abroad to set up ventures at home.
Of course, it hasn't all been smooth sailing: diplomatic disputes with Turkey have escalated over competing claims on gas reserves and maritime rights in the Eastern Mediterranean. But this has only prompted Greece to up its diplomatic game further: foreign minister Nikos Dendias has made efforts to meet with his Cypriot and Israeli counterparts and fellow EU member nations. 
Metrics
Embassies (not including consulates): 82
World Heritage Sites: 18
Foreign aid spend: $300m (€260m)
Soft-power superstar: The islands
Coronavirus comment
Despite reopening borders early, Greece fared well in the first wave. As monocle goes to press, it has counted just 700 deaths from the virus. 
Grade: C1
Things to improve: Now that the country is slowly turning things around, a more concerted outward approach would serve it well.
10.
Canada
Though stable, the Great White North could do better.
A semblance of stability has benefitted Canada's soft power in 2020, especially when the country is being compared to its southern neighbour. Its proximity to the US – as well as its vastly lower coronavirus infection rates – threw up some unique opportunities for the northern nation to show off its good side, like becoming the home of the National Hockey League (nhl). With spiking infection rates in the US, the hockey season was saved by sending American and Canadian teams north.
Yet Canada could be doing so much more on the world stage, especially given the vacuum of US influence created by Donald Trump's insular "America First" stance. Granted, some shine has worn off Justin Trudeau following 2019's scandals. However, deputy prime minister Chrystia Freeland is waiting in the wings. Perhaps she'll be able to navigate the ongoing spat with China – public barbs between Trudeau and China's ambassador to Canada over Hong Kong made headlines in the autumn.
Even before the pandemic, Canada's commitment to foreign aid was waning. For a nation that presents itself as liberal and outward-looking, Canada needs to do better by putting its money where its mouth is.  
Metrics
Embassies: 96
World Heritage Sites: 20
Foreign aid spend: $4.7bn (€4bn)
Soft-power superstar: Catherine O'Hara of Schitt's Creek
Coronavirus comment
Regional lockdowns and mandatory quarantines for those arriving from abroad helped the country control the spread of coronavirus over spring and summer. However, as cases rose again in the autumn it was clear that the growth of testing capacity was still sluggish.
Grade: C
Things to improve: It increasingly feels as though Canada needs to find a diplomatic strategy more remarkable than simply being more globally engaged than the US.
Who dropped off?
For a smoother future, nations must prioritise working together.
Perhaps it was when Donald Trump announced that the US was cutting ties with the World Health Organization. Or maybe it was when China introduced its "wolf warrior" approach, with diplomats responding to criticism by lashing out. Then again, it could have been when Turkey's Recep Tayyip Erdogan declared that Emmanuel Macron needed "mental treatment". But at some point in 2020, it became apparent that something had gone wrong on the world stage.
There's no denying that it was a hard year for everyone. The pandemic saw healthcare systems buckle, the economy crater and borders slam shut. And just as the events of 2020 shone a light on the areas where domestic policy wasn't quite up to snuff – whether it was the lack of a safety net or unreliable, poorly funded healthcare – they also illuminated instances where soft power was all too precariously balanced. In some cases the global goodwill certain nations had long worked to build up was starting to look pretty shaky. Amid the diplomatic deadlocks, incompetent leadership, civil unrest and power struggles, too many nations tarnished their  global reputations.
Take, for instance, China. Though the country's economic might has helped it to build influence around the world, distrust of its government and concern over the consistent bullying of its neighbours has translated into a very precarious kind of soft power. This fed into the initial handling of the coronavirus outbreak in Wuhan, which led to the virus spreading unchecked for weeks. Even China recognised that the reputational damage was immense. Its subsequent scrambling to boost its profile, by offering aid to other nations in the form of masks and ventilators didn't do much to move the needle – as Donald Trump was all too ready to remind the world.
But the US didn't cover itself in soft power glory this year either. In a scenario that would have been hard to imagine five years ago, Trump not only diminished much of his nation's reputation as a global leader, he also upended the international order by undermining long-term allies. Yet it's not just Trump's "America First" rhetoric, nasty tweets about long-term allies or the denouncing of Nato and the who that have made many around the world question US influence. Tens of millions of Americans were ready and willing to give him a second term, proving that his initial political popularity is not an anomaly.
To a lesser extent this pattern has been seen in the UK, Italy, Brazil and Turkey, as bombastic politicians not only cast their nation in a poor light on the global stage but also managed to continue garnering support at home in spite of it – or even because of it. Then there are the countries that might not have outright sabotaged their international influence but neither did they seem to expend much energy in nurturing it. As Belgium, Spain, Portugal, Australia and much of Scandinavia all grappled to balance their economic wellbeing with the physical health of their populaces, there were few instances of global outreach, diplomatic co-operation or inspiring leadership.
But though 2020 was an indictment for many governments and foreign policy-makers, it also highlighted how ephemeral soft power can be and how necessary it is to nurture it. After all, the world will open up again and countries will need to work together. Tackling global problems and a shifting world order will be made easier if nations consider not just what they're protecting at home but what they're projecting abroad.
Homework for 2021
1. The Netherlands: The country is quietly positioning itself as a friendly, modern place to relocate to post-Brexit. The Dutch should focus on touting their advantages more loudly in the coming months.
2. Austria: Austrian Federal Railways (öbb) is superb and on track with expansion. With air travel taking a hit, what better time to promote a European rail journey for 2021?
3. Australia: The Aussies have committed to an official review of its soft-power resources. Now, more than ever, is the time to make it a priority. Koala Diplomacy, anyone?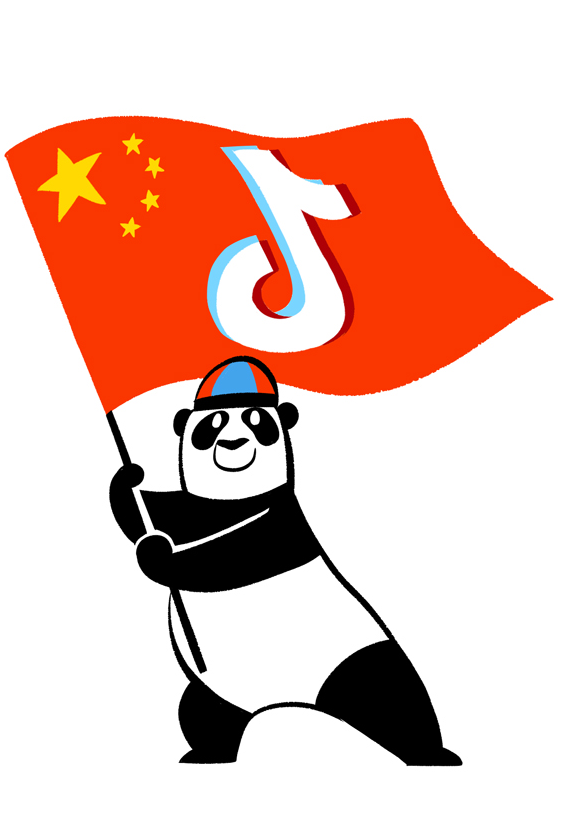 Lords of the dance:
Tiktok's value to China's prestige is clear.
Cultural touchstones have often had as much of an effect as hard-nosed negotiations in breaking down political barriers. The collapse of the Soviet Union was as much about Russian desire for Western goods – including McDonald's, Coca-Cola and Levi's jeans – as anything else.
The 2020 version of political soft power being played out via a product is the result of an app that most people hadn't heard of until this year. Tiktok is a modern media phenomenon that enables users to upload short video clips that often become viral sensations on their own. Some 690 million people worldwide use the app every month. More than 100 million use it in the US, as do one in four Britons. They perform dances such as "the renegade", a complicated series of arm and leg movements first choreographed by Jalaiah Harmon, a 14-year-old from Fayetteville, Georgia.
But not everyone is a fan of the app. The US, India and Pakistan have all either banned it or tried to ban it: a court case is going through the US legal system over its future. Among other allegations about espionage and deep-state shenanigans, naysayers claim that the app is part of China's Belt and Road Initiative, helping to promote the nation's pre-eminence around the world.
A former editor at the Hong Kong Economic Journal warned readers of The New York Times in a September op-ed that Tiktok was part of China "forward deploying" outposts in the West. It is an accusation that China has not tried to deny. An editorial in the country's state newspaper, The Global Times, crowed that Tiktok "represents growing Chinese soft power".
This has not been welcome news for Tiktok. Although the app has been both celebrated and condemned (depending on who is speaking) as a tool of China, corporate heads at Tiktok have been actively trying to play down any association with the country. The company even prefers to publicly declare that it is based in the Cayman Islands – a haven for tax avoidance – rather than in China, which is rarely a talking point that's recognised as a plus for a business.
For his part, Tiktok's founder, 37-year-old Zhang  Yiming, seems cut from a different cloth to Chinese Communist Party apparatchiks. A former employee at Microsoft, he is a cosmopolitan figure, as much at home in Paris's museums or London's theatres as Beijing's skyscraper offices. The goal of his company, Bytedance, is curiously capitalist too: it aims to be "as borderless as Google".
Yet that desire has been destroyed in part by something bigger: the overwhelming heft of geopolitics. Two things can be true at once, says Ashkhen Kazaryan, director of civil liberties at Tech Freedom. First, that there's a risk of the Chinese government leaning on Tiktok to bolster its influence abroad and, second, that the US and other government's responses are politically motivated. Caught in the middle is an hugely popular app with a future that seems constantly at stake and a name that's now yoked to a nation's reputation, for better or worse.
---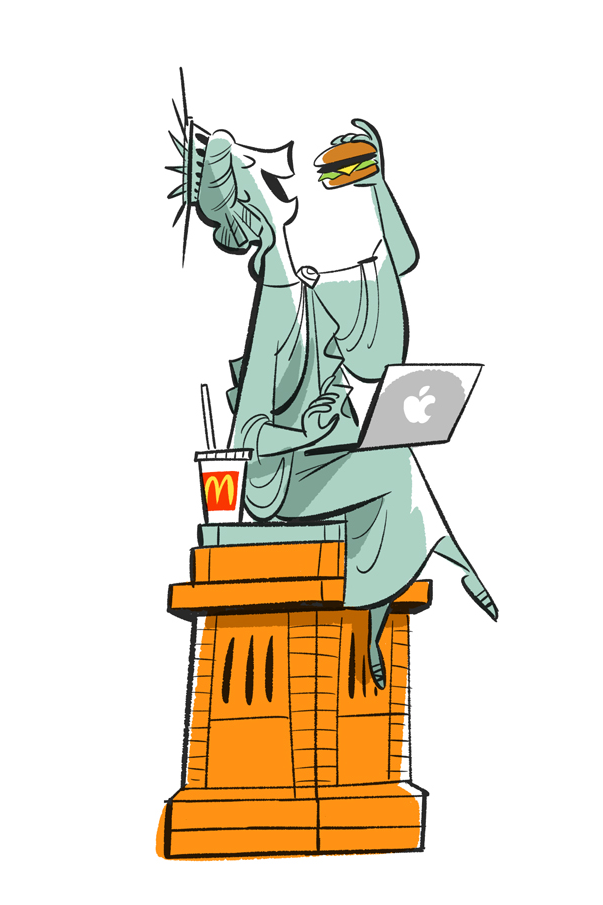 Raising the flag:
The new US administration is aware of its place in the world.
For Jessica Silverman, who founded the San Francisco art gallery that bears her name in 2008, there is one motif that has emerged much more frequently in contemporary US art since Donald Trump took office: the stars and stripes.
"I've never seen the US flag come up so much," she says. "Artists are taking the flag apart and throwing it back together. It's coming up in subversive ways, in overt ways, in quiet ways. But I don't think that most artists are proudly presenting the flag in their depictions. The flag is not actually burning but figuratively or metaphorically burning. It's coming apart, unravelling. The artists are attempting to put it back together."
If the Trump presidency has altered how the world views the US and upended the meaning that's woven through its symbols and totems, then reasserting what the nation stands for should be a priority for Joe Biden, the president-elect.
A pillar of Ronald Reagan's presidency in the 1980s was the promotion of the US's softer assets – through diplomacy, culture and aid – during the militarised climate of the cold war. "Soft power can be many things," says Linda Chavez, who was a White House official under Reagan. "It can be the foreign aid that one country provides to another to the kind of power that comes from relationships built over time. It has always been a part of our arsenal in trying to win over countries that might have been unfriendly or neutral. We haven't seen that under President Trump, who has been very hostile to using soft power."
Even if the US's international image has been altered in several significant ways over the past four years, Biden will have an advantage in rebooting the nation's soft-power standing, says Chavez. "The first thing that he will do is call on his relationships with some leaders. He's known in the world community, they regard him well. So that's going to be the easy part."
"Leadership does matter and Joe Biden's presidency will make a huge difference"
Asserting US leadership over the coronavirus pandemic could be a potent first step for Biden. "We ought not to be retreating from the world in this arena," says Chavez. "We could lead the way."
Mapping out a clear US foreign policy to replace the scattergun diplomacy of the Trump years will also be crucial. Biden should begin that process by filling diplomatic posts, both at the State Department in Washington and at US missions overseas. Many of these have remained vacant under Trump, which has thwarted the building of relationships that are invaluable to a government's soft power.
"Appointments will be important in terms of ambassadorships and Biden is going to need to make sure that those are dealt with rapidly," says Reza Afshar, a former UK negotiator and now executive director of the Independent Diplomat consultancy in New York. "Biden needs to appoint a really good secretary of state and a really good national security adviser – ones who are well respected. I don't want to overstate the damage that Trump has done. But leadership does matter and [Biden's presidency] will make a huge difference."
It might be tempting for the Biden administration to forego the work of recasting the US's image overseas, given the significant upheavals that continue at home. But conciliation at home, as well as reasserting the nation's commitment to democracy in the wake of the election turmoil, could also anchor the country's image internationally.
"The greatest strength that Biden will have is the quality of the bipartisan group that he can bring together – the best minds that the US has on either side of the aisle – to try to deal with a number of pressing problems," says Hershell Ezrin, a former diplomat at Canadian consulates in New York and Los Angeles. "If he can find ways to bring people together in the US, some of that can be applied to working more collegially and collaboratively with other nations as well." ­