media / Switzerland
Community service
Launched as a culture magazine, 'Kolt' now serves the residents of a small Swiss town with a unique, reader-supported approach to local journalism.

Located between Zürich and Bern, the quaint town of Olten (population 18,500) might not be Switzerland's media capital but it's still home to one of the country's most interesting new journalistic models. It's here that Kolt was launched in 2009 as a culture magazine providing the region with reportage, interviews and essays chronicling its active arts scene. As it earned an audience beyond the area, the magazine's ambitions grew and Kolt transformed into one of Switzerland's most respected independent print publications with a refined look that put it on a par with its national competitors.
In 2020 co-founder Yves Stuber and his team decided to switch things up again. Taking a step away from a monthly format, they decided to get Kolt closer to its local audience by launching a paid digital subscription model that's devoted to contributing actively to the community. "With the new Kolt, we reinvented the way we deliver local news," says Stuber. The goal is to hone in on issues that have disappeared from other small newspapers. On the online platform, subscribers can suggest topics and rate whether other users' suggestions should be pursued by the editorial team. "If a topic has enough votes it will be picked up by one of our reporters," says Stuber.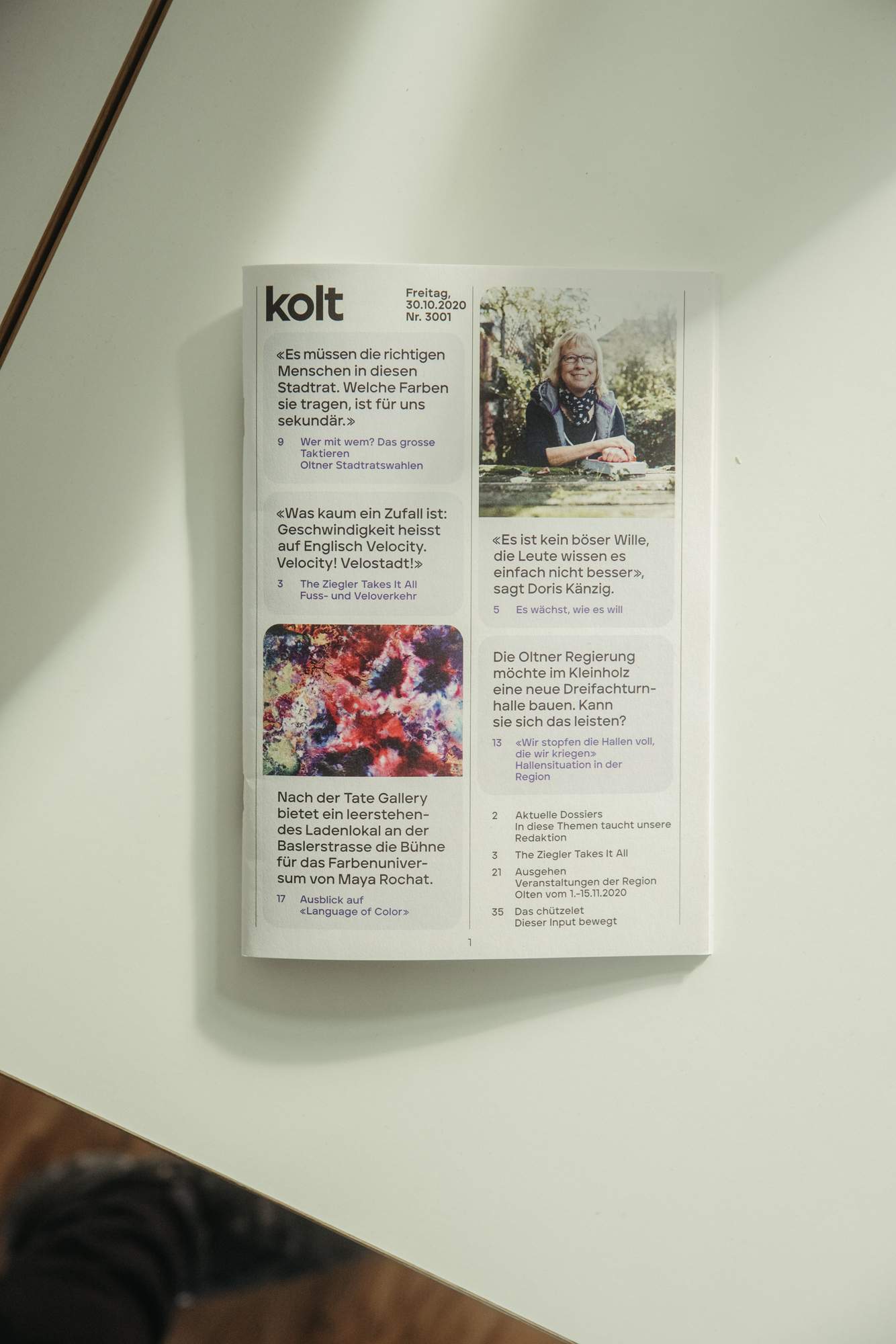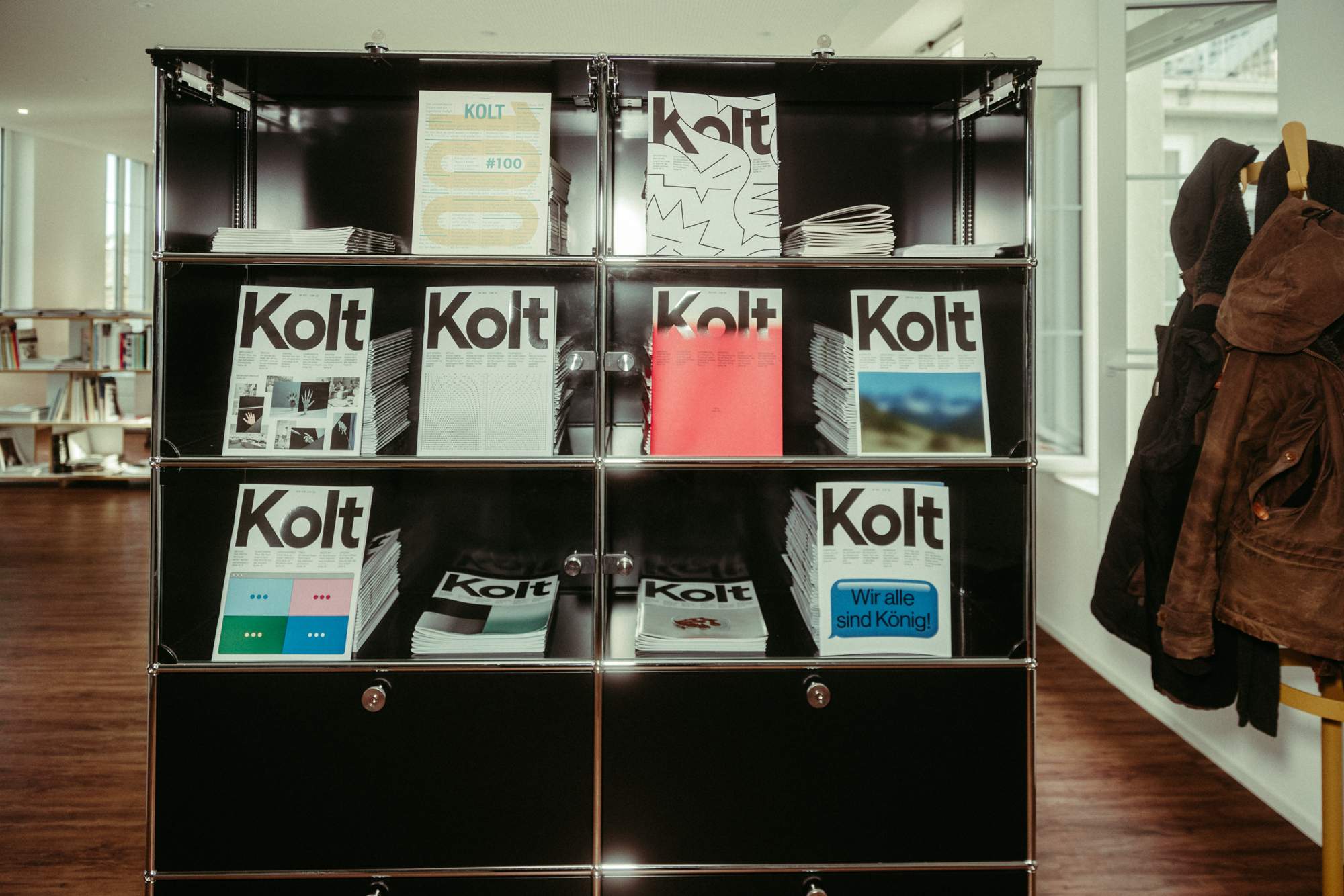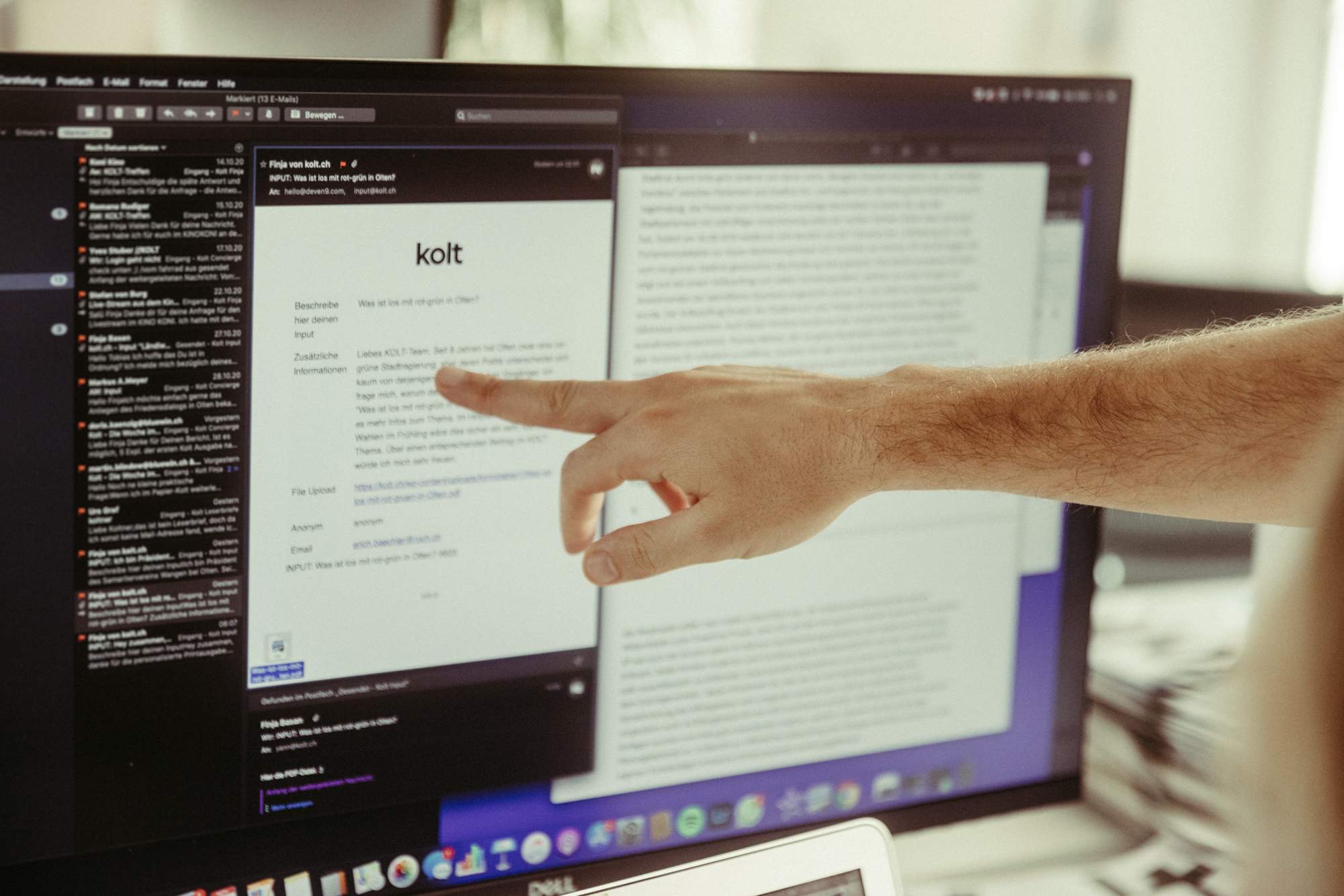 As they are paying chf20 (€19) a month, subscribers are much more than readers. "The instant response and active exchange with peers make the difference," says Stuber, who is currently organising one of the first Kolt events, which are aimed at bringing its members together. The new business model has also delivered a change in readership. "In a way, we are closer to our local audience." Having an editorial team on the ground is key to the new strategy, with Kolt now relying less heavily on external contributors. Instead, the team of four works in a light-filled office overlooking the centre of town.
Though the launch of the online platform has turned Kolt into a digital-first publication, the team recognises the need to have a print edition that maintains a connection with its base. "Having a printed piece is still an important aspect of Kolt," says Stuber, proudly showcasing the gazette that's now printed every fortnight. This paper version is distributed across restaurants and bars around Olten, as well as being posted directly to its subscribers. And there's an added touch: every subscriber receives a personalised greeting above the opener.
"From conversations with our readers we understood that they still wanted something to hold on to," says Stuber. "The print version allows people to discover stories that they might have scrolled past during the previous weeks, and it's still relevant as a promotional tool." The relaunch also featured the return of the culture listings – an element that was at the core of Kolt's activities in the beginning. "For [a town of] its size, Olten has an incredibly rich culture scene, from performances to concerts," says Stuber.
Foundation for success
Foundations play an important (if often less detected) role in Swiss public life. Backed by wealthy patrons, these philanthropic organisations underscore a number of cultural initiatives – and now, they might be shaking up the media landscape in the country too. Formerly owned by large media group Ringier Axel Springer, French-speaking Switzerland's most respected title, Le Temps, has been bought by the Aventinus Foundation (in turn, made up with the support of the Hans Wildorf Foundation, the Leenaards Foundation, the Jan Michalski Foundation and private donors). The takeover will be effective as of January 2021 and all 100 members of staff, none of whom will be made redundant, are expected to make a move from Lausanne to Geneva. Importantly, the foundation insists that the editorial team will remain completely independent. If the venture is successful, could more foundations change the fortunes of print media's finances?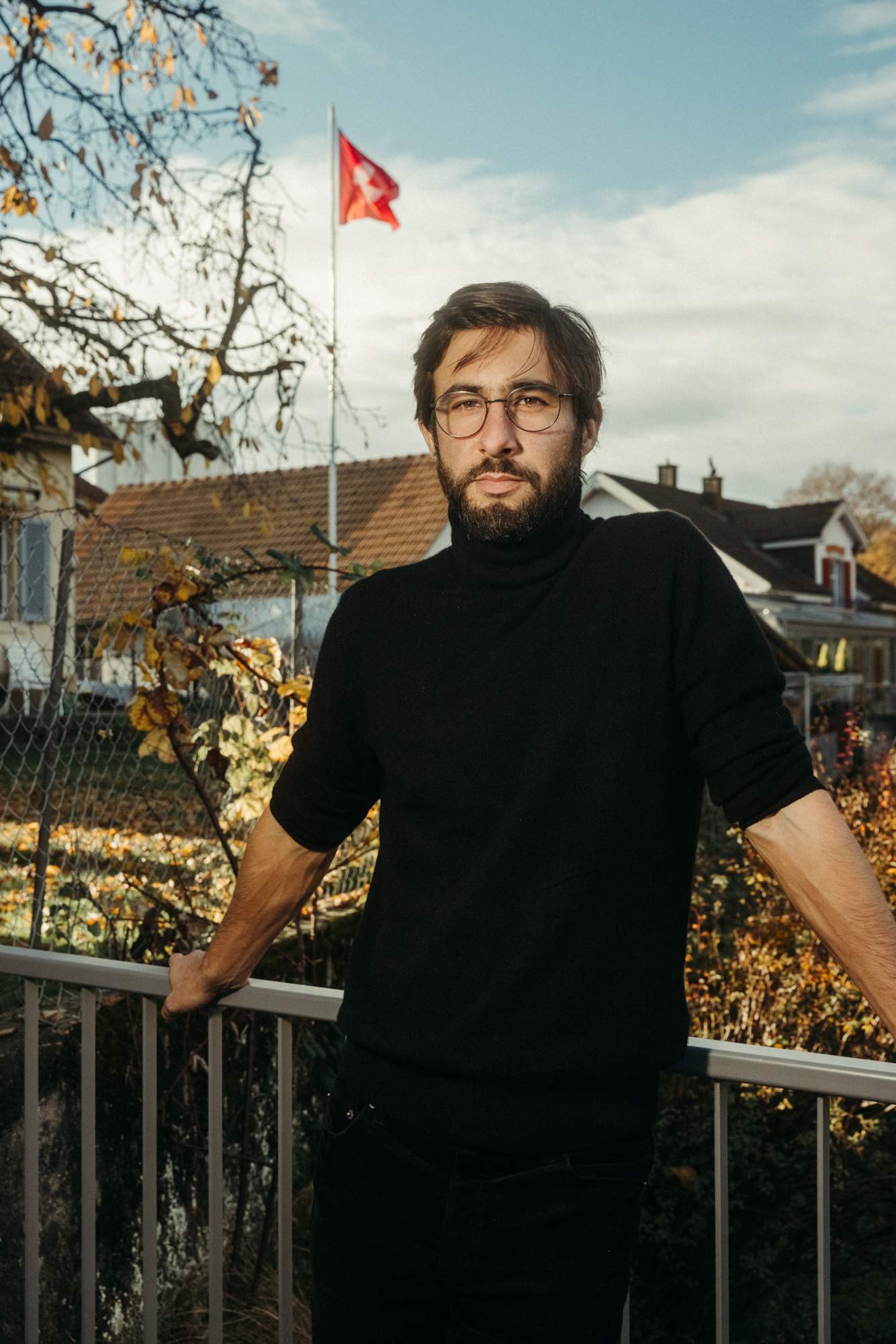 For now, Olten is a testing ground for this new take on local journalism but Stuber is convinced that the model could work elsewhere. "The way we approach local news could be exported to other towns," he says. And Stuber believes that there is room for the role of the publication to grow further. Given that the website has become a sort of noticeboard where local discourse plays out, Kolt can be more than just a bulletin on what's happening in the region. "Over the long-term, we'd like to expand on our network and become a marketplace where local businesses can promote their offering," he says. For a start, Kolt is working hard to reach its goal of 1,500 paying subscribers. "We've given ourselves a year to reach this target – and use it as proof of our concept."
kolt.ch
---
More Swiss magazines:
Studio
The inaugural issue of new biannual magazine Studio is a glossy affair that takes a bold approach to photography. Full-bleed, flashed-out images are interspersed with essays. There's a kinky undertone to the fashion editorials, which are styled and shot in such an experimental way that they blend with contemporary-art features. Edited in Zürich, the magazine aims to bring a "European vision to an international market".
magazine.studio
Modulør
With its nuts-and-bolts approach to architecture, Modulør is a laser-focused publication for planners, engineers and architects. Each issue spotlights a few construction projects as well as a range of fittings and materials. There's space for conceptual reflections too: the latest edition looks at the (postponed) Venice Architecture Biennale.
modulor.ch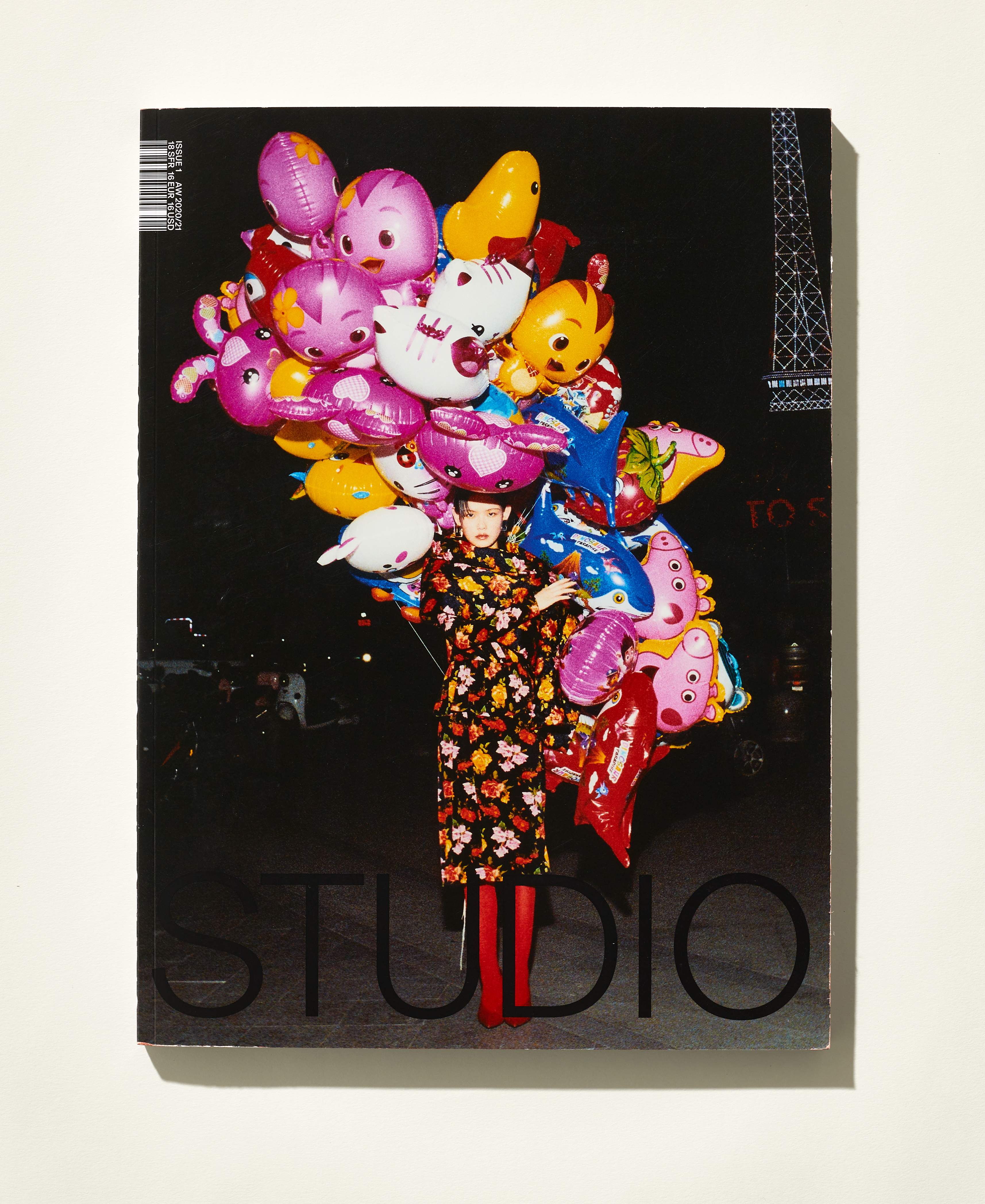 Transhelvetica
A travel magazine that's focused on Switzerland and the stories that emerge from its different cantons, Transhelvetica has just celebrated its 10th anniversary. The bi-monthly title is put together in an office in a former railway station in Zürich. Founded in 2010, Transhelvetica has won two Red Dot design awards (proudly sported on the cover).
transhelvetica.ch
Zwei Komma Sieben
Graphic designer Kaj Lehmann co-founded music magazine Zwei Komma Sieben in 2011 and has continuously reinvented what a title on the topic can (or should) look like. Every issue of the biannual publication takes a fresh approach to layouts. From well-known names to obscure up-and-coming acts, interviews span a large spectrum. And with all features translated into English, it's accessible for an international audience too.
zweikommasieben.ch
Schweizer Eisenbahn-Revue
The first and only railway trade magazine in Switzerland proves the appeal that ultra-niche printed publications have in the country. First released in 1978, the monthly magazine is written by train experts who pride themselves on taking an unbiased approach to the industry. Interestingly, the magazine forfeited any digital presence.