Briefing / Global
Defence
Briefing
Russia takes an interest in CAR, Denmark's mission to Greenland and Romania buys missiles.
Taking wing
russia — military
The Central African Republic (car) might not appear an obviously desirable ally for Russia. It is poor, chaotic and a long way outside Moscow's obvious sphere of influence. But Russia is clearly keen. In October, an Antonov an-124 cargo aircraft lumbered onto the runway at Bangui M'Poko International Airport – bearing a gift of 10 Russian brdm-2 armoured personnel carriers, the first of at least two such deliveries. A parade attended by car president Faustin-Archange Touadéra was held in honour of the secondhand vehicles, variations of which have been carrying the troops of Russia, as well as its customers and/or clients, since the early 1960s.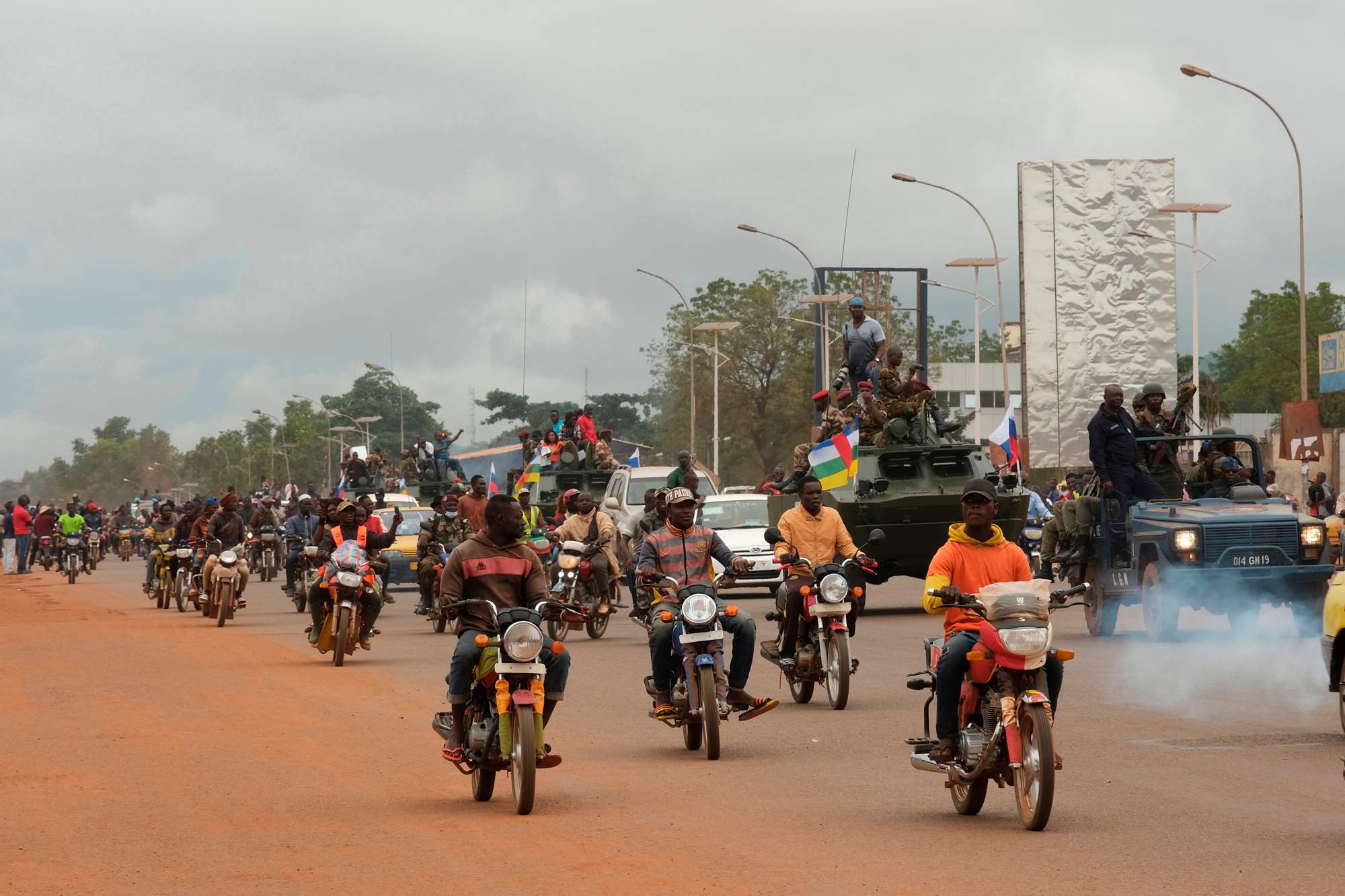 Russia has been courting the car for a while now. The two countries have a military co-operation deal that has seen arms, equipment and advisers – official Russian military and the privateers of the Wagner Group – arriving from Russia. There has been some talk of establishing a Russian base and President Touadéra has visited Russia more than once, including his attendance at last October's Russia-Africa summit in Sochi. His national security advisor, Valery Zakharov, is also a former gru (Russian military intelligence) officer.
"Russia's level of engagement has been a surprise," says Alex Vines, head of the Africa programme at Chatham House. "Nobody except France has really cared about the car before. But for Russia, this is a low-cost way of testing the West and irritating the French."
"For Russia this is a low-cost way of testing the West and irritating the French"
Russia's outreach to car began, says Vines, at the suggestion of former Sudanese president Omar al-Bashir, an ally of Moscow. Though Bashir is gone – and Russia is deeply invested in more obviously important African arenas, like Libya and Egypt – Russia is unlikely to lose interest in the car when the price of a relationship is often the occasional planeload of vintage hardware.
"Russia's activity across Africa is patchy and opportunistic, and it doesn't have deep pockets," says Vines. "Reputationally, Russia won't want to show retreat."
---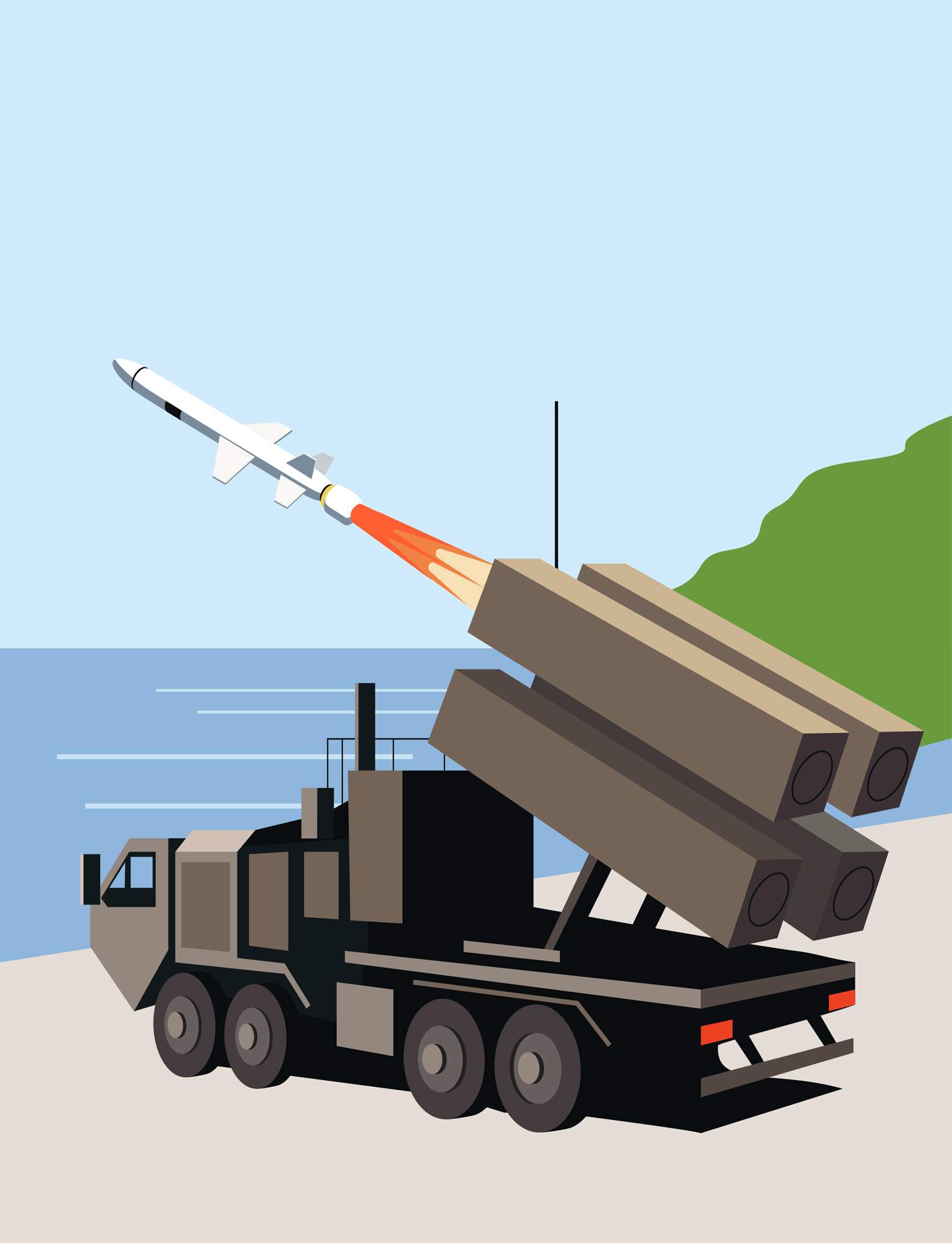 in the basket 12
Who's buying and who's selling? We keep you abreast of significant defence deals.
In the basket: Two Naval Strike Missile coastal-defence systems
Who's buying: Romania
Who's selling: The US
Price: $300m (€256m)
Delivery date: Not yet confirmed
Raytheon's Naval Strike Missile is built to destroy enemy warships at ranges further than 100 nautical miles, ducking radar by flying just above sea level and performing random evasive manoeuvres. Pending approval by US Congress – it's difficult to imagine a fellow Nato member being denied – Romania will acquire two land-based variants of the Naval Strike Missile. The only seaborne approach to Romania is across the Black Sea so it is clear who these weapons are intended to ward off. 
Fleet of fancy
switzerland — arms
Famously neutral Switzerland's defence spending is seen as being counterintuitive. Witness the bemusement at its recent (referendum-approved) decision to spend $6.5bn (€5.5bn) upgrading its fighter-jet fleet.
However, an even less likely purchase by the landlocked nation escaped widespread notice in 2020: four new armed patrol boats. The 13.5-metre-long Watercat 1250s, designed by Finnish manufacturer Marine Alutech and assembled in Switzerland, were the first of 14 to be delivered to what is affectionately known as "the Swiss navy" – the branch of the armed forces that patrols the lakes on the country's borders.
The four new craft have been named Venus, Uranus, Antares and Saturn; a celestial theme that will be extended to the other 10. The boats will support border guards and civilian police by conducting surveillance and helping in search-and-rescue operations. Theoretically, the 12.7mm machine guns mounted aboard every craft will deter waterborne invaders. The threat from Switzerland's neighbours might seem remote but you can't be too careful. 
Illustrator: Vincent Kilbride, Joanna Lawniczak. Image: Shutterstock, Getty Images, Reuters