Briefing / Global
Food
&

Drink
Briefing
Munklägret
strängnäs, sweden
Entrepreneurs Karolina and Patrik Svensk are used to starting businesses – and making the most of them. They've sold a footwear company that they launched 15 years ago and have gone all in on their next project: beer. The Svensks' beer brand Munklägret has quietly been winning fans across select bars in Sweden.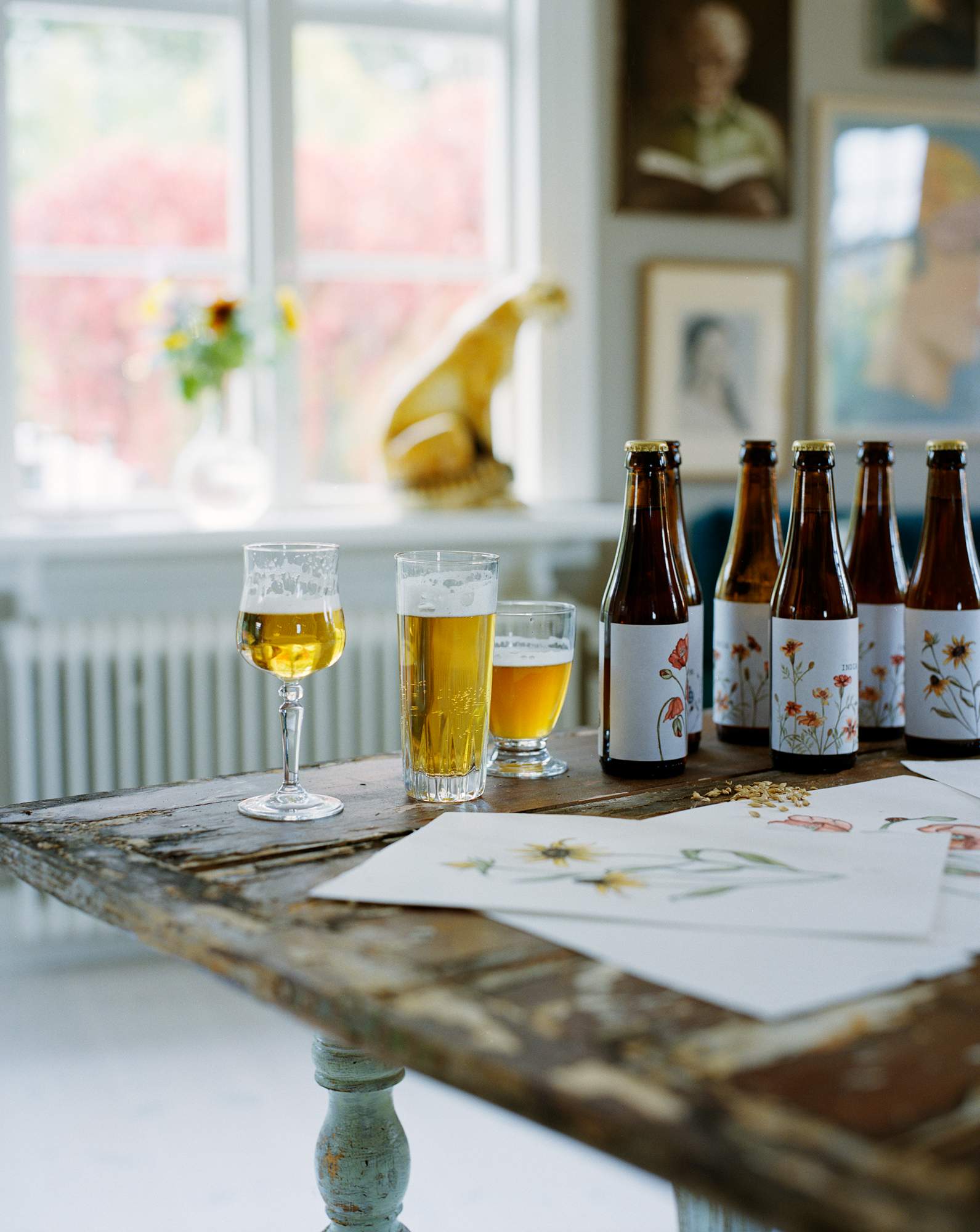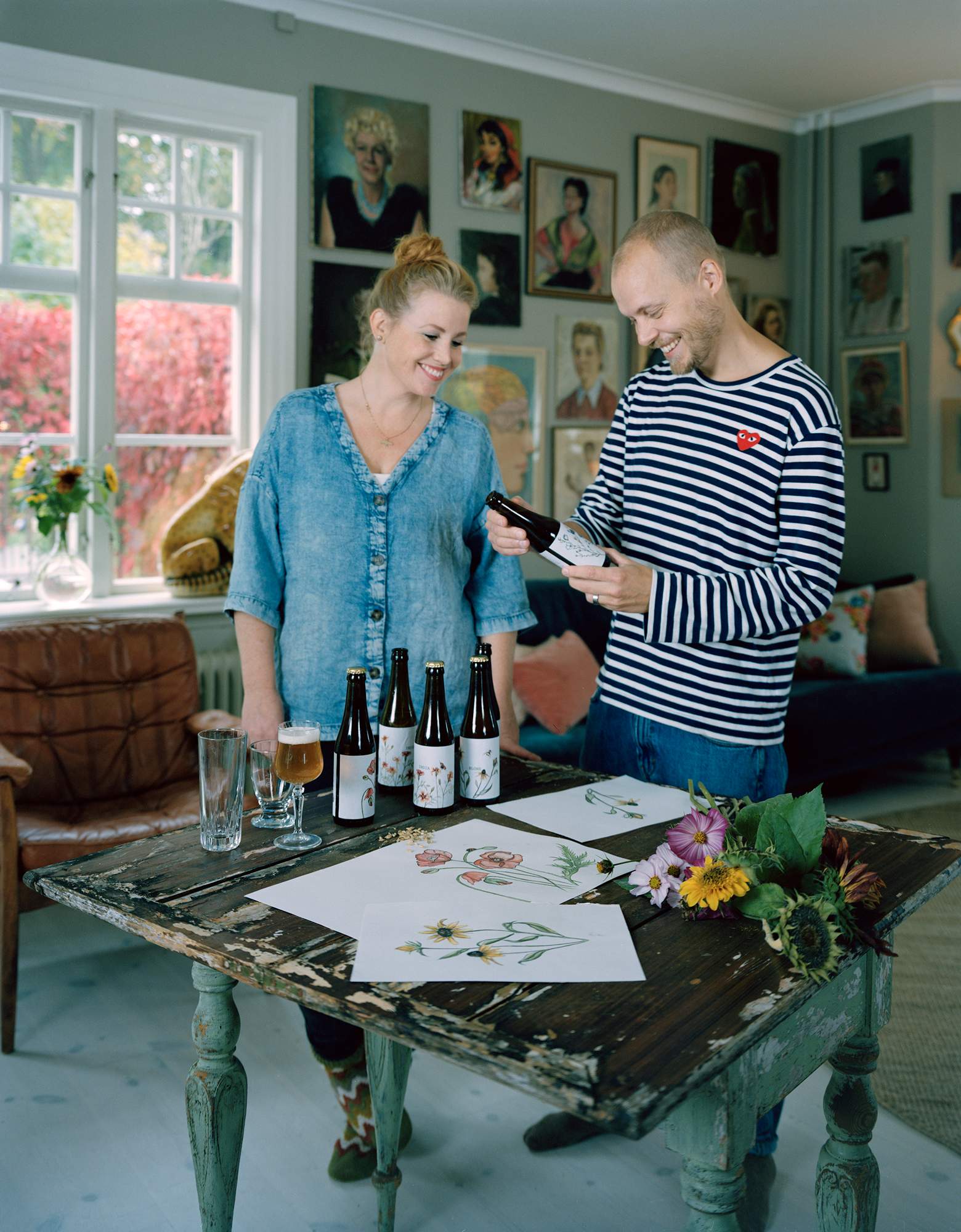 "I started making beer for fun and we then started winning non-commercial beer competitions in Sweden," says Patrick. "So I moved onto competitions in the US and it did well there too." The secret to the recipe? Keeping it simple. "Brewing beer is just like cooking: it's better not to go crazy on the ingredients," he says. "We like the taste to be quite classic." Now the Svensks are hoping to expand across Sweden and further afield, and they're ramping up production. "We'd like our beer to be drunk like a wine," says Patrick. The graceful labels featuring plants and flowers drawn by Karolina certainly make the Munklägret bottles stand out on the shelves. The line-up of ales, lagers and pilsners also includes a wild ale, which is as sure to surprise newcomers as it is to convert them to the cause. 
munklagret.beer
---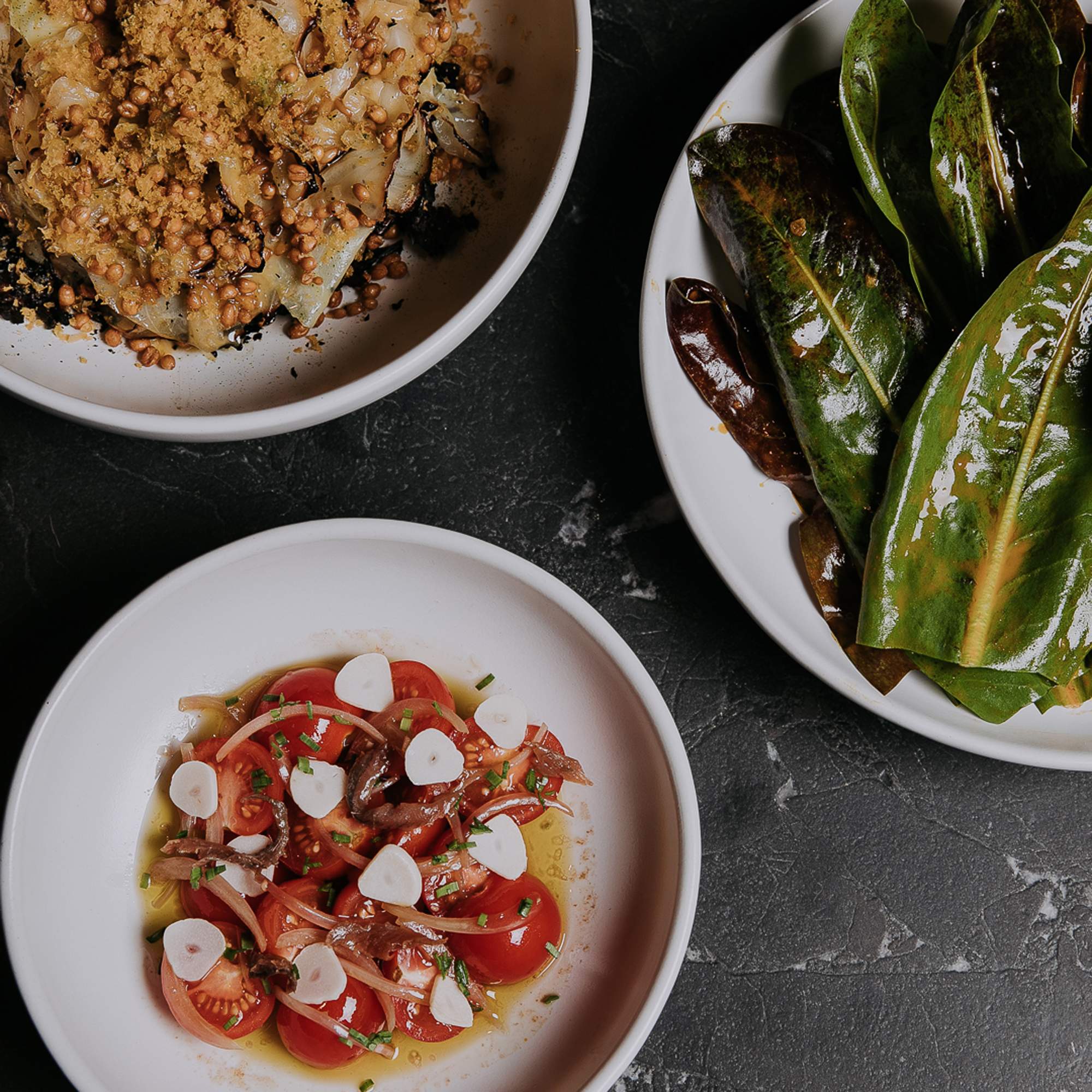 Brisbane's Bianca Marchi, Tyron Simon, Frank Li and head chef Ben Williamson had plans to open a wood-fired restaurant, Agnes, by 2019. But building a stone hearth in a listed warehouse and navigating a pandemic scuppered their plans. To survive they slung pastries and bread from the wood ovens, regularly selling out by 10.00. Then, in mid-August, the kitchen kicked into full swing. The food and service have become more formal but still eschew pomp. "We didn't want it to be a restaurant that you could only come to for special occasions," says Simon. And with Williamson's cracking food, you'll want to pop in for the lamb ribs and aged Burrawong Gaian duck whenever possible. "The menu is an ode to our producers," says Williamson. "Very little is done to our ingredients but the time and care of all the cooking brings out the flavour." 
agnesrestaurant.com.au
Start your cellar
switzerland
Swiss wine production is small-scale. Vineyards cover about 15,000 hectares – half the size of Champagne. Exports are microscopic by global standards but Swiss wine punches above its weight in quality. Start a cellar with these bottles.
white
Heida 2019, Visperterminen, St Jodern Kellerei, AOC Valais
The grapes for this heida grow at up to 1,150 metres above sea level. It has a rich scent of honey, peach compote and tangerine.
white
Aigle Les Murailles 2019, Badoux, AOC Chablais
The most famous Swiss wine. A pure chasselas with notes of honey, apple and quince parfait. This is the best vintage ever vinified. The wine has the nickname "lizard wine", due to its label featuring the creature by Swiss painter Fréderic Rouge.
red
Trocla Nera 2018, Pinot Noir, Obrecht, Weingut zur Sonne
Christian and Francisca Obrecht are stars in the Bündner Herrschaft (Grisons). The young couple are all about biodynamic and represent the fifth-generation of the Weingut zur Sonne. In Romansh, trocla nera means "black grape".
red
Tinello 2018, Cantina Kopp von der Crone Visini, Ticino
Great emphasis is put on environmentally sound handling of nature and the promotion of biodiversity. This pure merlot shows an excellent structure with lots of red-berry aromatics and a minerally finish.
orange
Omnis Orange Nature, Les Filles Vinifient, Henri Cruchon
Natural wine from the region of Vaud. Blend of Gewürztraminer, sauvignon blanc and altesse, which is bottled without sulfites and no filtration. The result is a rich, funky and aromatic orange wine.
This 13-seat Kyoto restaurant serves stripped-down Japanese cuisine. Owner Atsushi Nakahigashi honed his skills as a chef by working for his father, who runs Kyoto's celebrated restaurant Soujiki Nakahigashi, and later in shojin ryori (Buddhist cuisine) in New York. "I got into telling people about Japanese food," he says. When he returned to his hometown, he travelled across the country to meet farmers and food producers. Today almost everything he serves is Japanese, from ingredients to saké and tea to wine. "There might come a time when we [begin to] lose the authentic Japanese cuisine," he says. "I'm on a mission to spread Japanese food to overseas."
culinaryhub-so.com
Still thirsty?
Konfekt, our quarterly sister publication, features the best of drinking, dining, fashion and travel from Mitteleuropa and beyond. Read more from Chandra Kurt in issue one, out early December and available from konfektmagazine.com
Photographer: Felix Brüggemann, Mitsuyuki Nakajima