Wine / france
Grape delights
A new generation of vignerons in France's Jura valley are charming (and challenging) international tastes.
"La vie est belle," says Stéphane Tissot, a wine-maker and enthusiastic ambassador for the Jura valley, as monocle walks the picturesque streets of Arbois's town centre, soaking up the early-afternoon sun. A cat loafs lazily in the shade of a tree and residents, wine-makers and a smattering of visitors stroll the streets seeking a suitable place to sate their appetites for lunch. In this moment, life is indeed beautiful.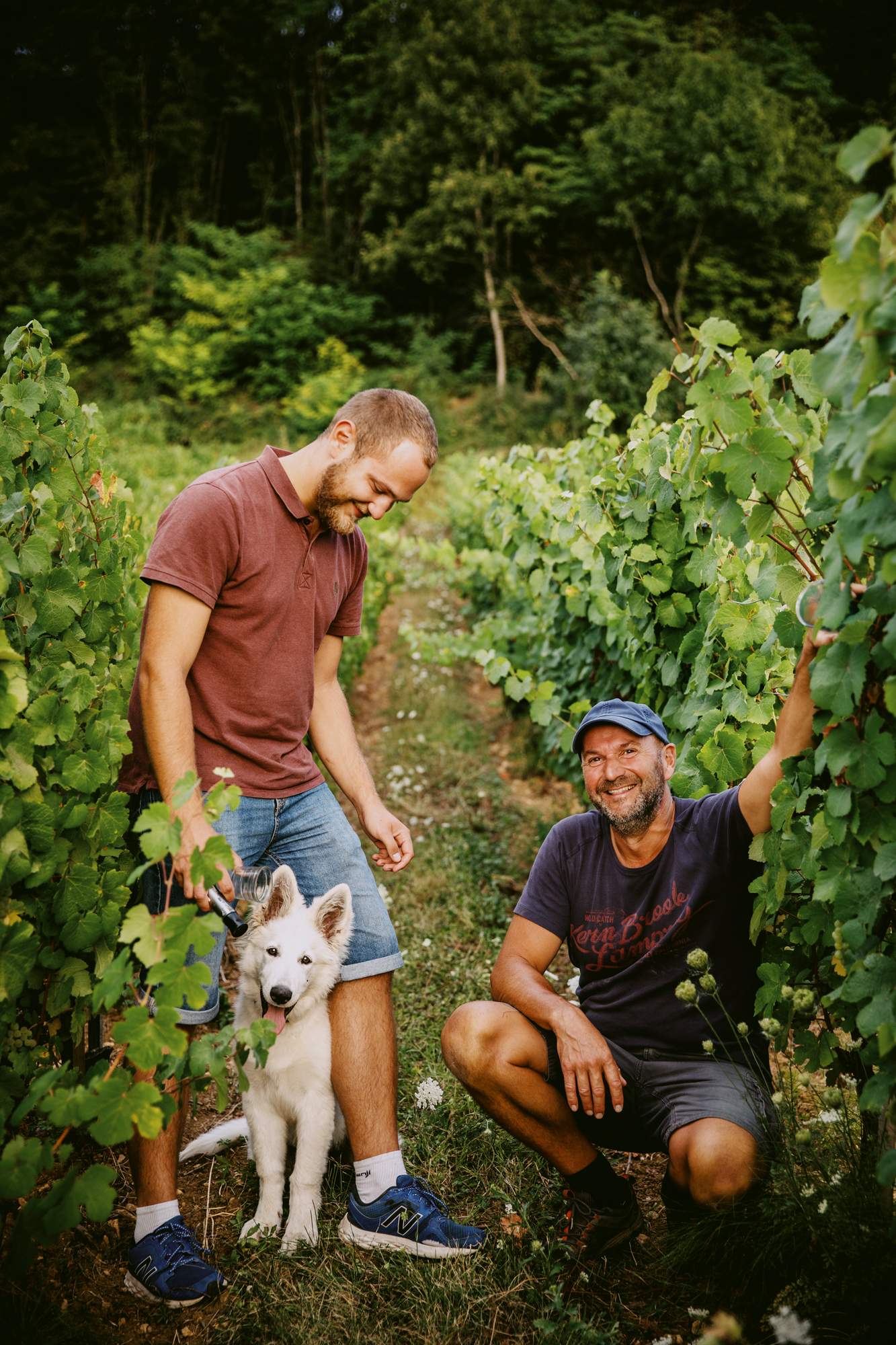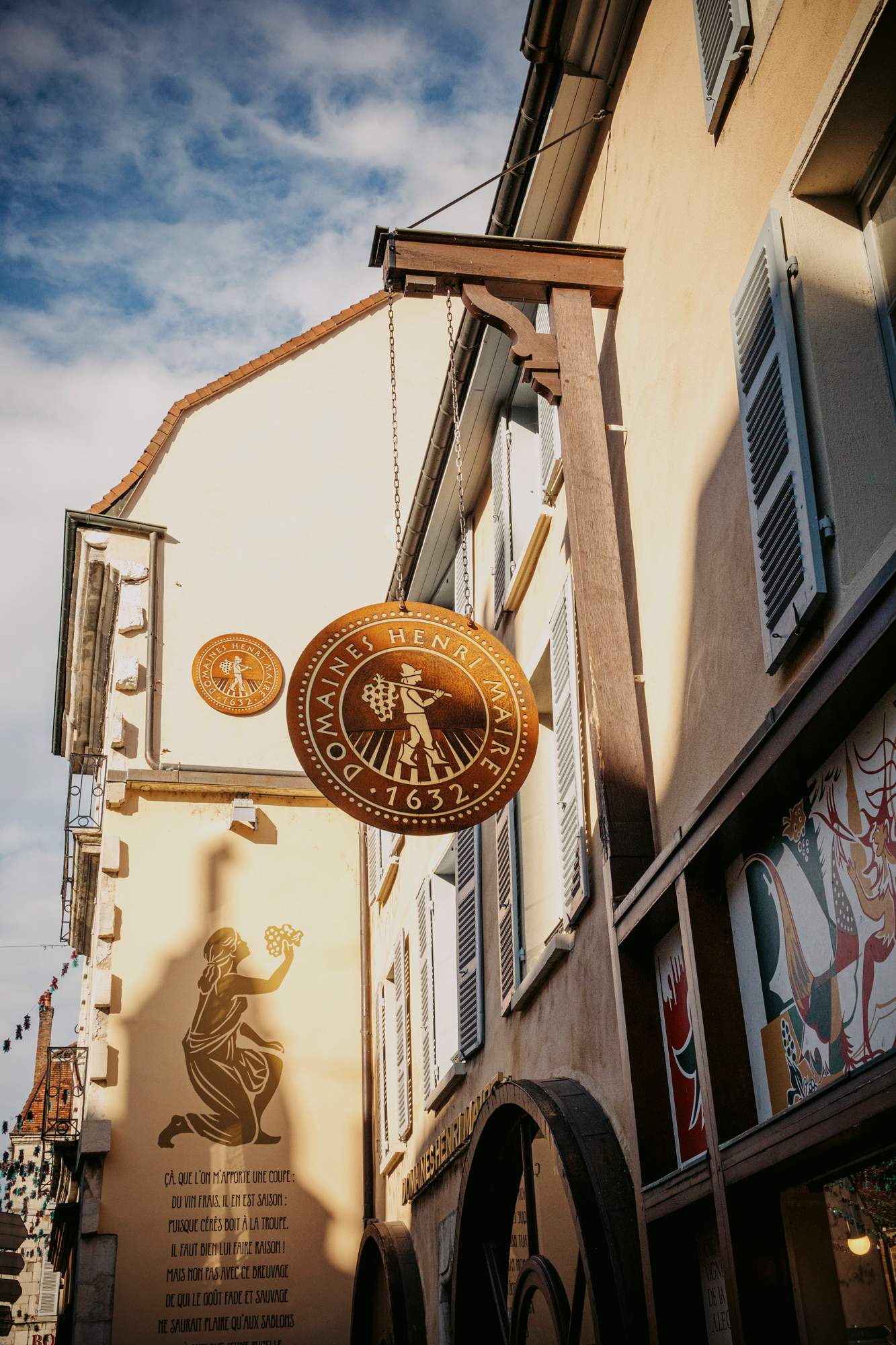 Nestled between the Swiss Alps and the venerable wine-making region of Burgundy, the Jura – a slender strip of sub-alpine land, just 80km in length – is one of France's most eclectic and offbeat wine regions. While Jura's identity is tied to its vines, production was damaged in the late 19th century when the phylloxera blight wiped out most of the region's 20,000 hectares of vineyards. Today, the Jura's yield is a tiny 2,000 hectares (neighbouring Burgundy, modest by French standards, has about 30,000 hectares of vines). Much of the remaining lush farmland is reserved for cows. Their milk produces another of the region's lauded exports, which goes well with the wine, comté cheese.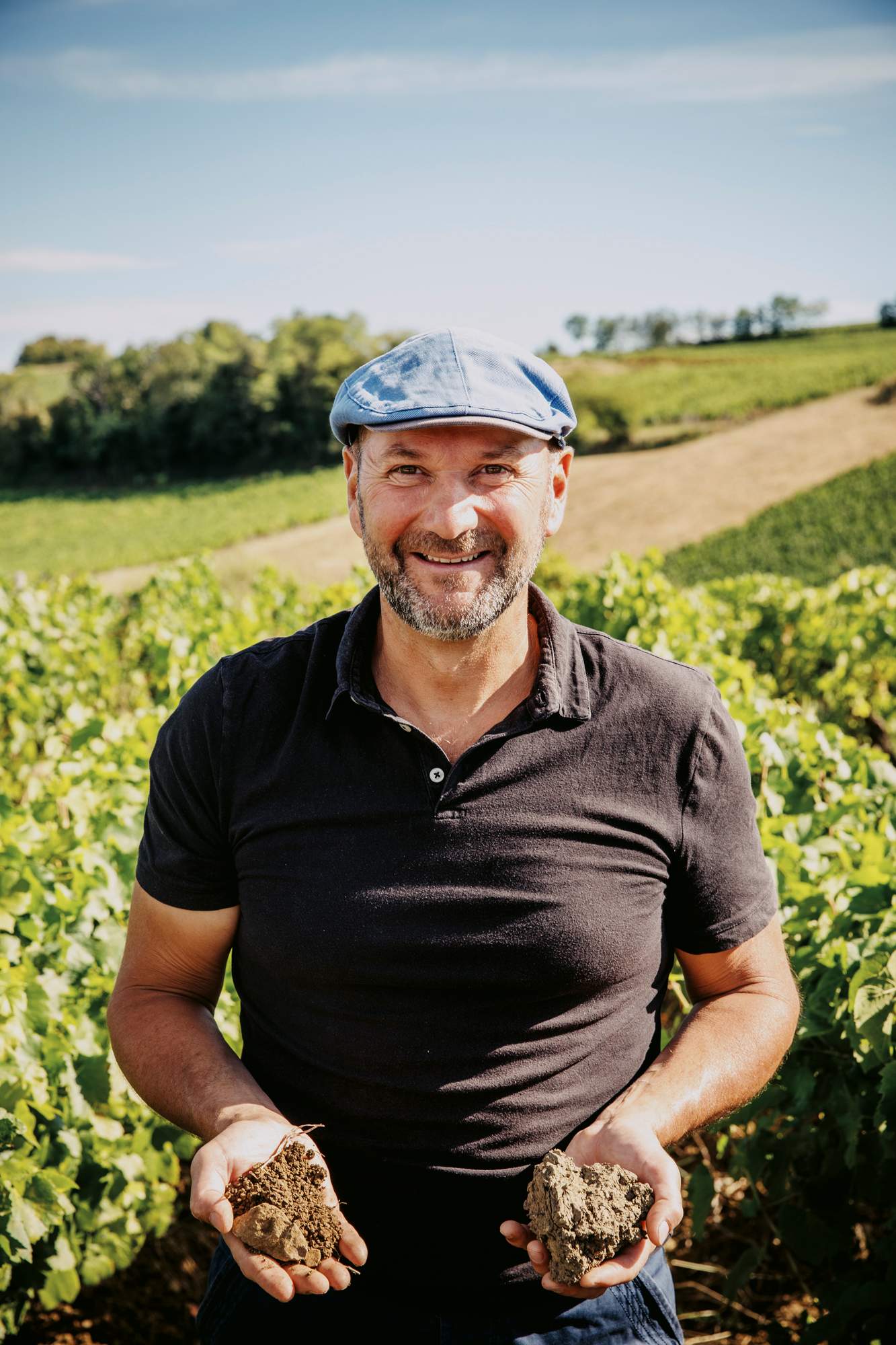 "The Jura has many different types of countryside," Tissot says as monocle hops in the car to his cuverie on the outskirts of town. "In a one-hour drive you can experience four different terrains and climates." While the grassy flatlands are predominantly for grazing, he tells us, the western slopes creeping up towards the dramatic limestone cliffs and forests are home to the best vines.
Arbois is the Jura's northern capital, the biggest of its four appellations and home to more than half of the region's vineyards. It is here that the likes of Tissot, Pierre Overnoy and Jacques Puffeney (fondly known as "Puff Daddy") have carved out a bright future on the international stage for their idiosyncratic wine. "Our generation is very lucky in the Jura," says Tissot. "Land was inexpensive and we owned our vines. There was no uniformity stylistically and we were free to make wine as we wanted."
This eclectic, open-minded approach to the craft and a shift towards a more conscientious style of agriculture has seen the reputation of Jura wine improve over the past decade. Tissot himself, with his boundless energy and curious nature, is something of a maverick and poster boy for the region's rise. "In the 1980s the world looked towards Bordeaux-style wines, which were bigger and bolder," he says. "In the 2000s the brighter, more ethereal wines of Burgundy were back in the spotlight." Jura wines now are in some respects a better-value version of 1980s burgundy.
As Tissot pours tasting samples of some of the more than 35 wines he makes, the colour spectrum is dazzling. The reds are made from native, lesser-known grapes (trousseau and poulsard) as well as the more familiar pinot noir, which is light in both colour and taste. The whites, mostly made from chardonnay and a native grape called savignin, vary from straw yellow to a rich gold in the glass. The deepest of all are examples of vin jaune – yellow wine – made from savignan grapes at Tissot's parcel of land in the Château-Chalon commune, the heartland of this style. These nutty, complex whites are deliberately exposed to air and are a cornerstone of Jura's reputation.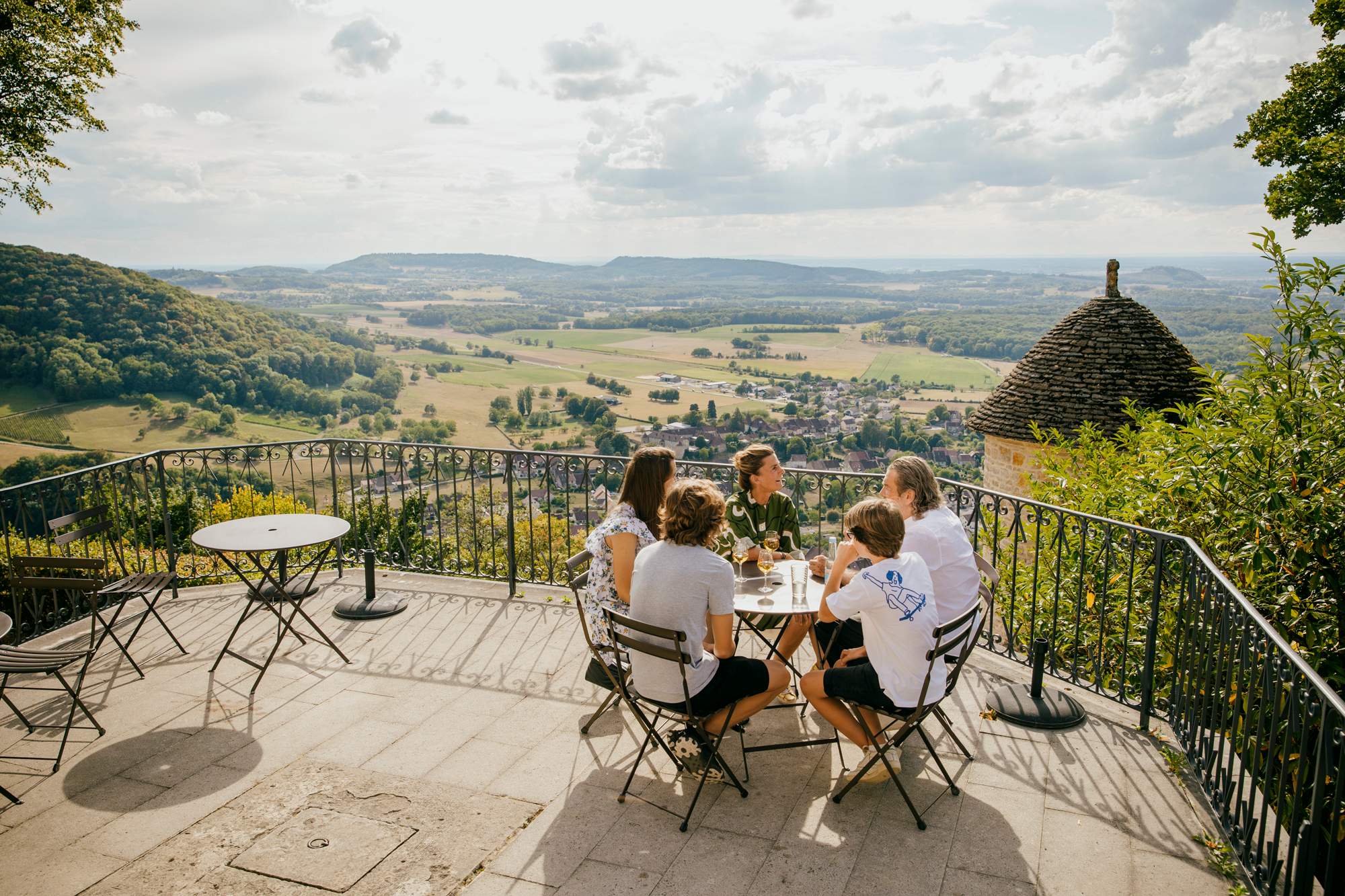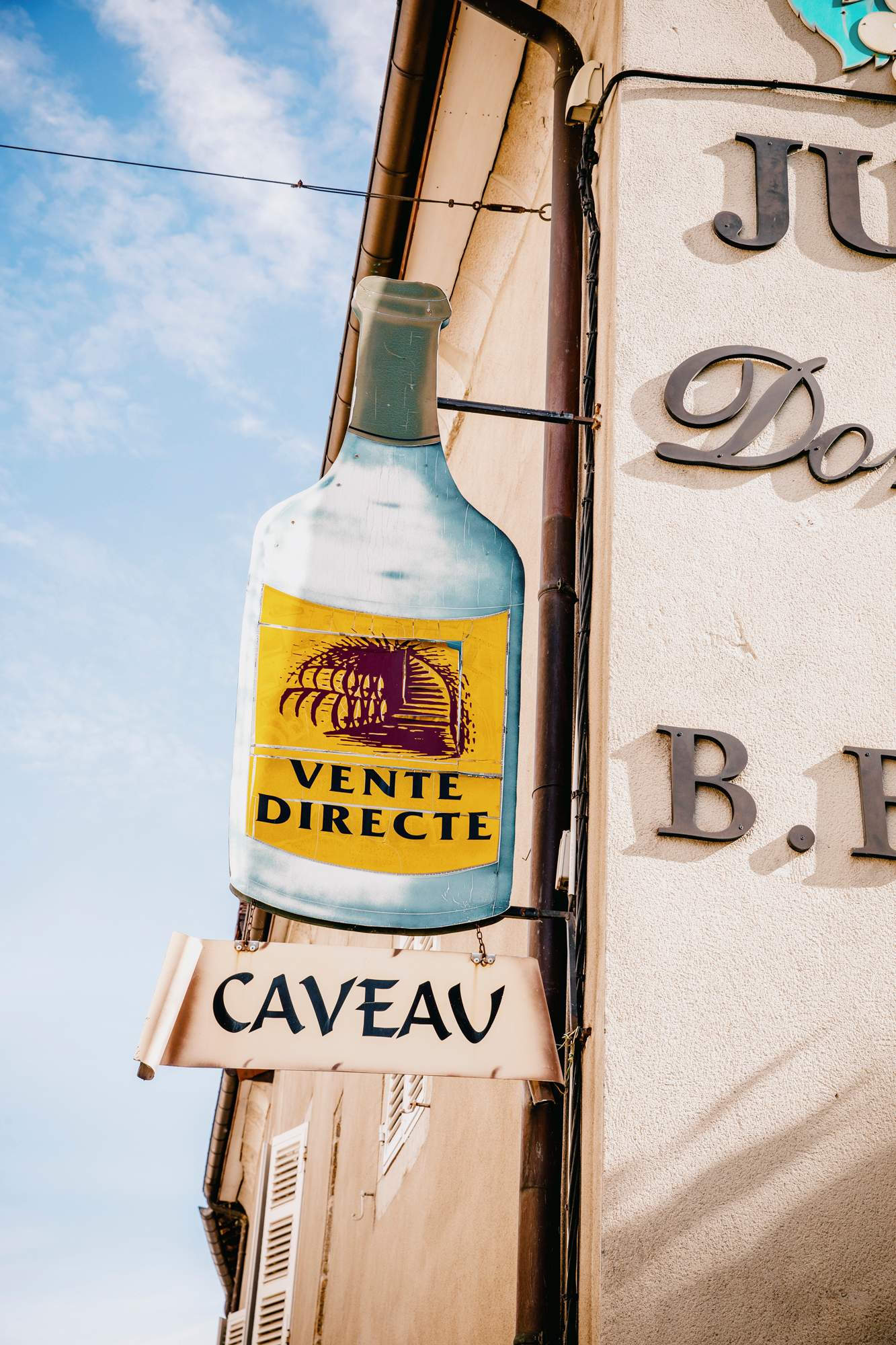 While vin jaune gained the region attention (and some scepticism too), it is the ouillé-style ("topped-up") whites made from chardonnay and savignin that made sommeliers take note. This brighter style of white, where vessels are filled to the brim to protect ageing wine from the air, are an obsession for Bavarian winemaker Ludwig Bindernagel in Poligny, a 10-minute drive south of Arbois.
A former architect who lived in Paris, Bindernagel arrived in the Jura with his wife Nathalie in 2003 with just a scrap of wine experience and a thirst to reconnect with the land. "In Paris I had sold my soul to the devil," he says, half-joking, at his beautifully ramshackle house in Poligny. With a flop of silver hair and a cigarette in his mouth, Bindernagel tells us that his dream was simply to make some wine for family and friends. "I had no idea how much work was involved in making wine," he says.
Having arrived in a small rural town from Paris with no wine experience, there was a possibility that Bindernagel could have been seen as an outsider – but that wasn't the case. "I was really surprised at my acceptance by the other wine-makers in the Jura," he says. "Some of my neighbours wanted to buy the vineyards that I now own but they were friendly when I got them. There is community spirit here."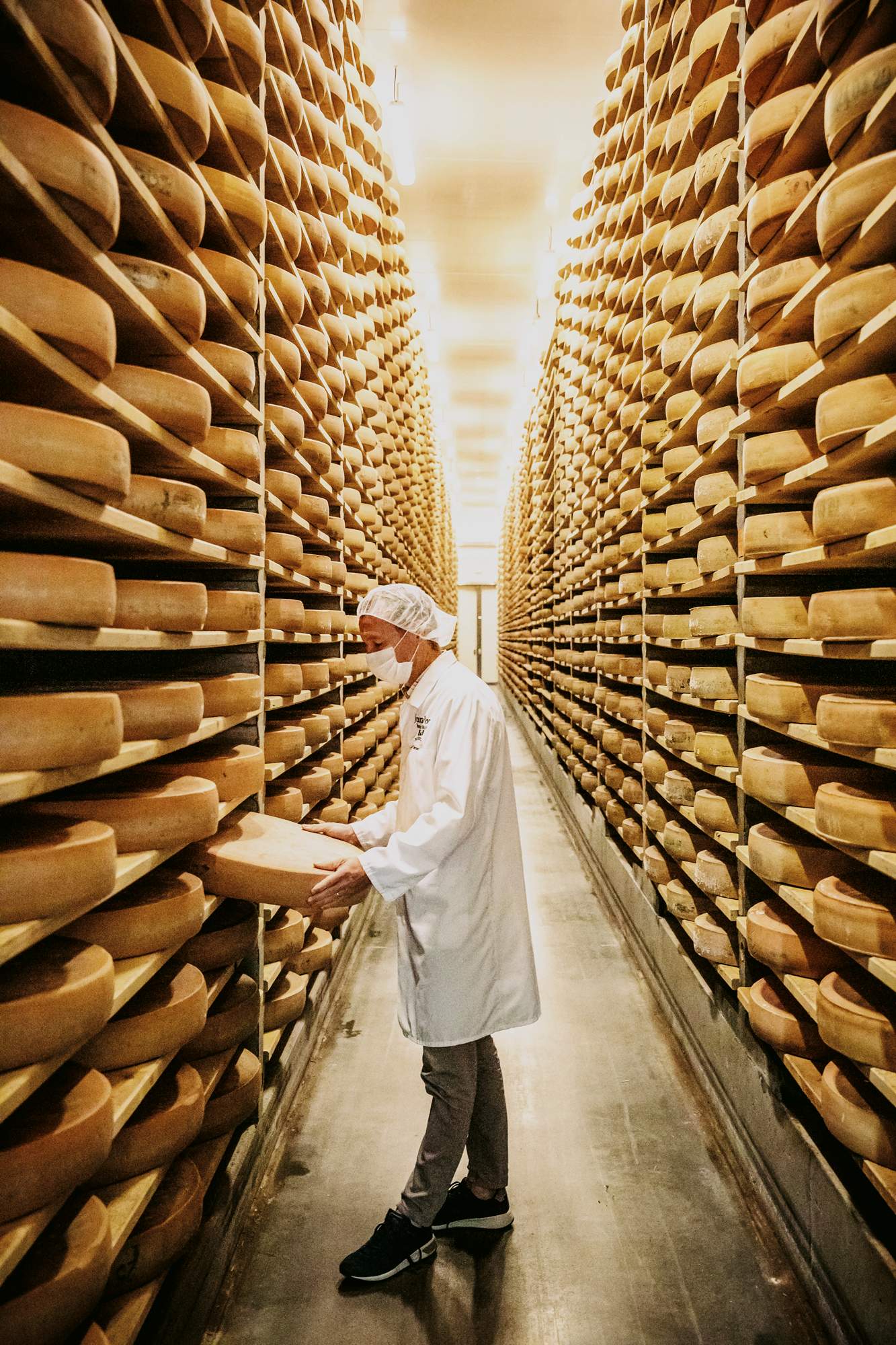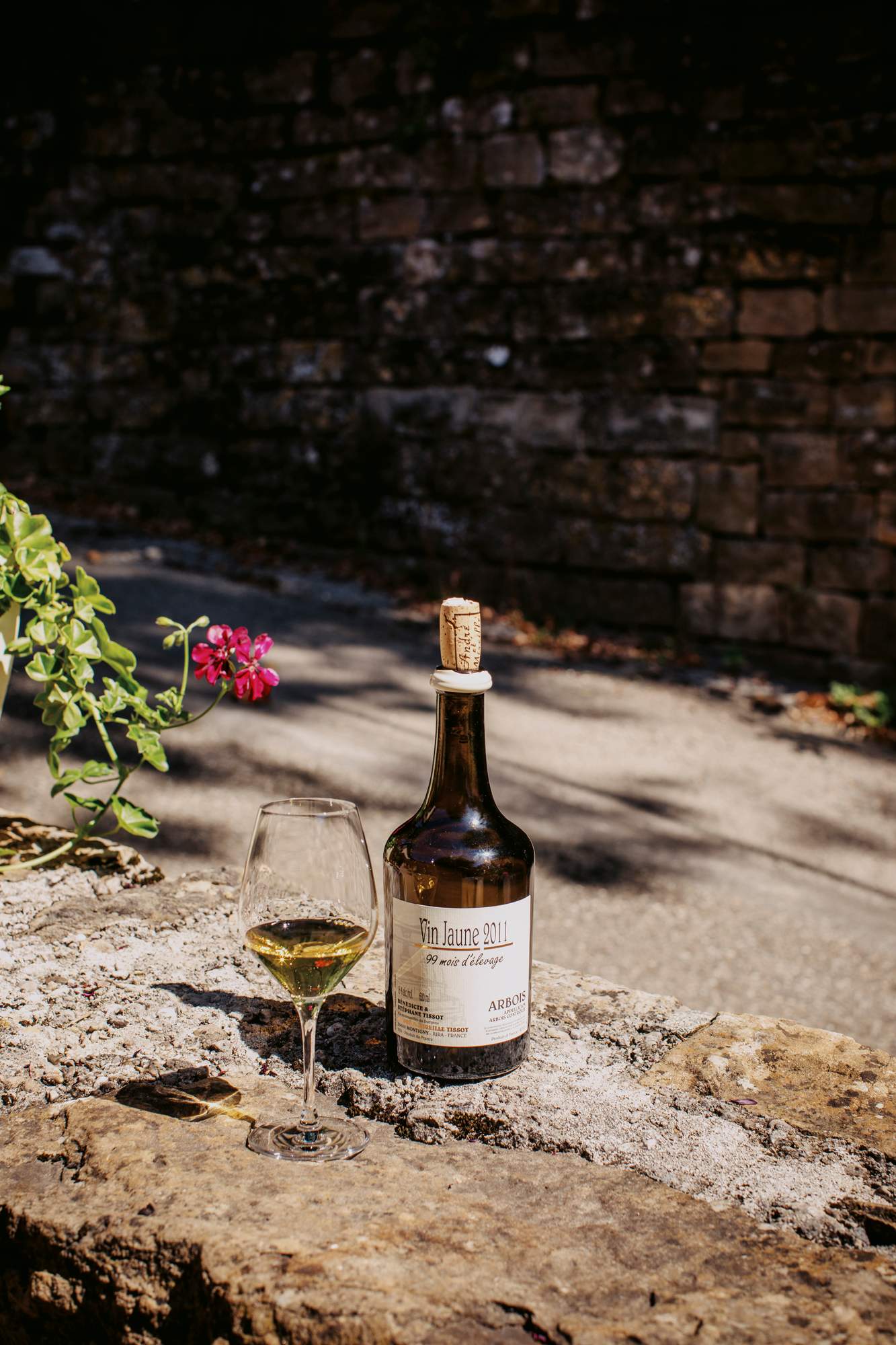 While Bindernagel picked up his diploma in wine-making in nearby Burgundy, it was his friendship with wine-maker Julien Labet, son of vigneron Alain Labet, that set him on the right path. "When Julien first came to see me, he said, 'Ludwig, you don't know anything and you have nothing, so you can only make natural wine,'" says Bindernagel. He makes his produce without fuss and says that the key to his success is the terroir.
Bindernagel introduces monocle to Nathalie, who runs a small, characterful bed and breakfast, Les Jardins Sur Glantine, next to their home. Then he sends us to a nearby cheese shop called Epicurea. Poligyny is more of a cheese than a wine town – the perfect place to try some comté. Made only from the milk of Montbéliarde or French Simmental cows, comté is unpasteurised and one of France's most successful exports.
"There was no uniformity stylistically and we were free to make wine as we wanted"
What makes the production in Jura unique is that its dairy farmers are part of a co-operative. They send their milk to creameries (known, confusingly, as the fruitiére) where the salty, tangy cheese is formed and bundled off to be aged in cellars cut deep into the Alps. On the way back to Arbois, monocle is invited into one of cheese-maker Juraflore's caves, where wheels are stored through to maturation – up to 36 months.
The region's restaurants are worth exploring too, including Bistrot des Claquets in Arbois – a gently worn bistro loved by the townspeople, wine-makers and the odd visitor alike. We drop in to see Alice Bouvot, who makes spirited wine under her cult label, L'Octavin. Trained as a classical musician, Bouvot is the kind of wine-maker guided by feeling and intuition, as well as know-how. "When I was studying my oenology degree in Bordeaux 20 years ago," she says. "I never stopped to think about whether I liked the wine that I was tasting – only if it was well made."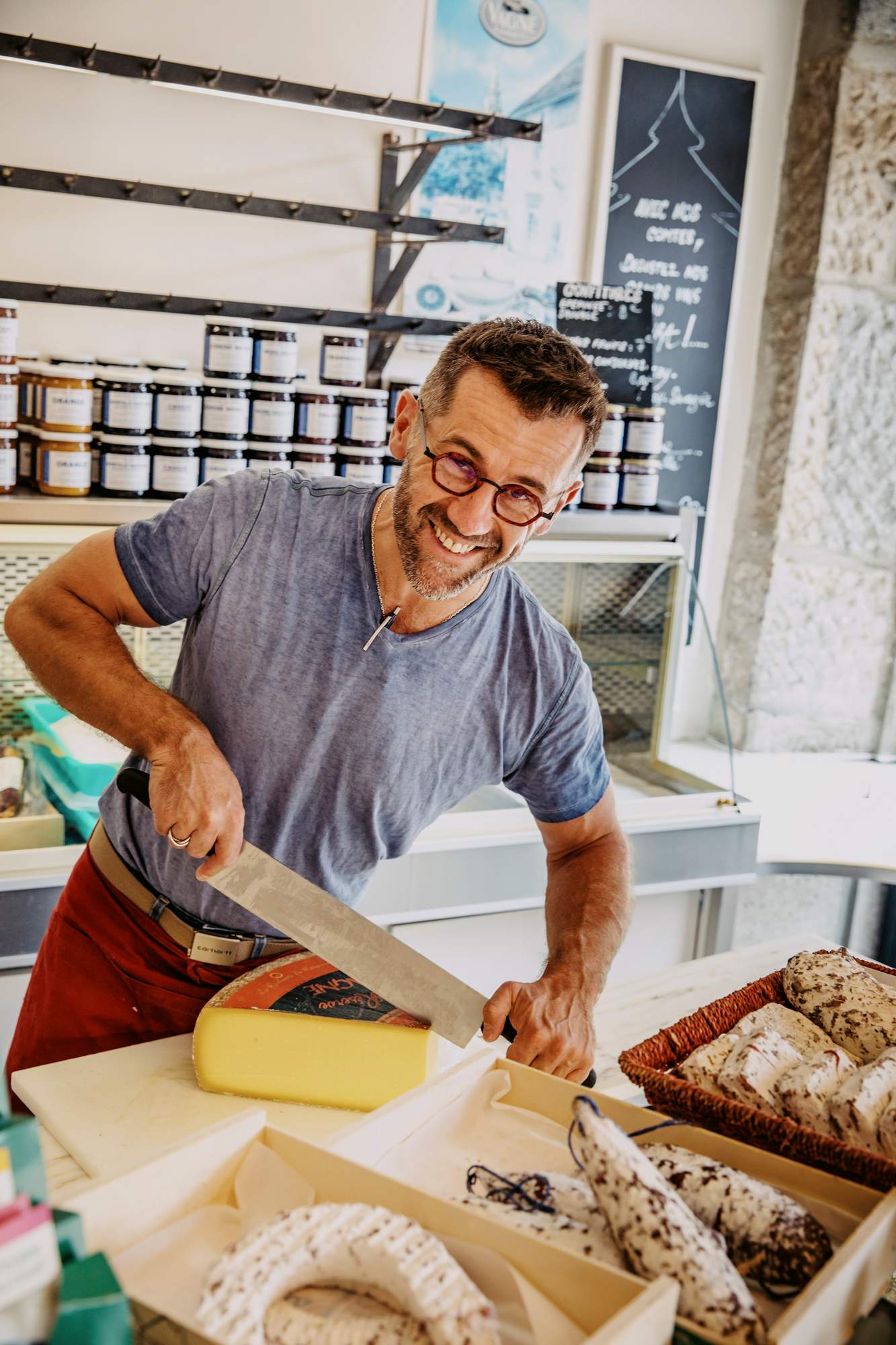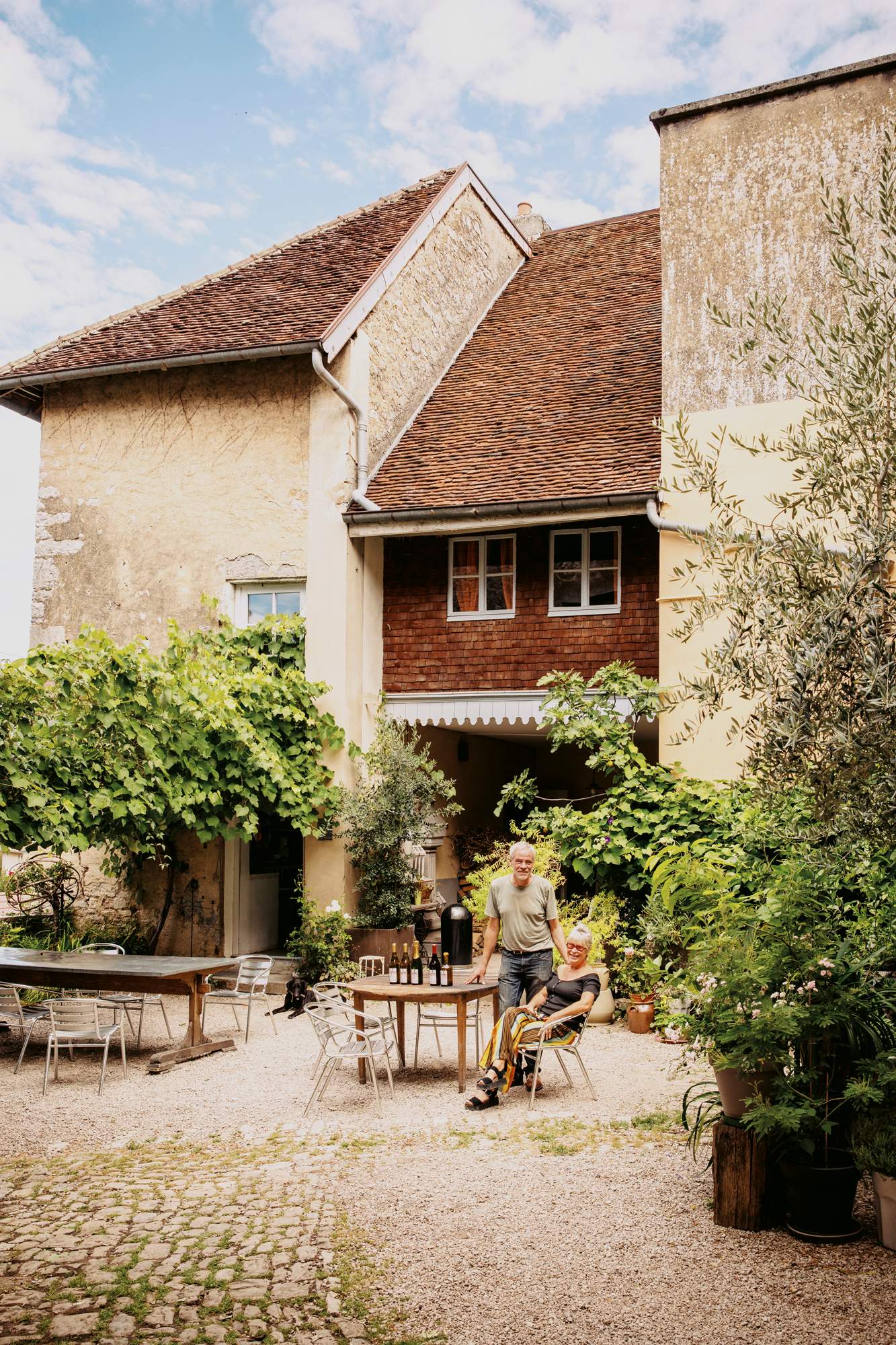 It was from her ex-partner, Charles Dagand, with whom she set up her small domaine in 2005, that she learned about natural wine. Bouvot renamed the domaine in 2015 and now runs L'Octavin herself, making wine from her small berth of 3.5 hectares, spread across Jura and elsewhere in France. Her wine has become beloved and bemoaned, which is exactly what makes it interesting. "I know that not everyone likes my wine and that's OK," she says. "My aim isn't to make a perfect wine but one with feeling."
It's hard not to be drawn to the mischievous gnomes on L'Octavin's labels, which reflect the playful manner in which wine is made in the region. "We have no problems selling our wine," says Bindernagel. "The biggest challenge now for the new generation of wine-makers in the Jura is not the cost of the land – as in neighbouring Burgundy – but the scarcity of it."
---

1.
Lulu Vigneron,
Côtes du Jura Sous Le Cerisier, 2016
Ex-architect Ludwig Bindernagel came to the Jura 17 years ago and his commitment to making wine in a hands-off way remains. His chardonnay is bright and lean, a result of the limestone soil.
bindernagel.fr
---

2.
Domaine des Miroirs,
Côtes du Jura Berceau, 2015
Bottles from Japan-born Kenjiro Kagami have cult status. Based in the Sud-Rivermont, where whites reign, Kagami makes tiny quantities of his tricky-to-find wines.
14 Quartier à la Citadelle, 39190 Val-Sonnette
---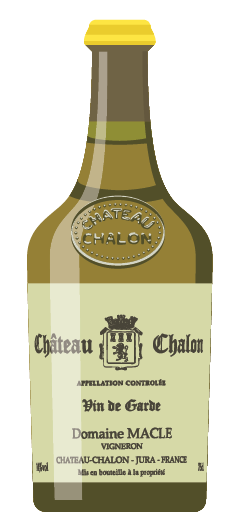 3.
Domaine Macle,
Château-Chalon, 2010
Domaine Macle is the big daddy when it comes to making vin jaunes. The unique, smaller bottle size, known as a clavelin, makes these very special tipples easy to spot on the shelf.
14 Rue de la Roche, 39210 Château-Chalon
---

4.
Bénédicte et Stéphane Tissot,
Trousseau Amphore, 2018
A beautiful example of
trousseau
from a great Arbois producer, Bénédicte et Stéphane Tissot. Reds are king in this area – they are light in colour and complex in the glass.
---
5.
L'Octavin,
Potion Magique, 2018
Alice Bouvot's wine undoubtedly has a strong identity and is wilder than most. Potion Magique is a field blend of poulsard, chardonnay and savagnin from La Mailloche, one of Bouvot's best plots.
octavin.fr
Illustrator: Russell Bell