community / Global
Group dynamics
Having established their own community spaces, two artistic initiatives are finding strength in collective endeavour. We meet the people behind a new global arts destination in London and the duo whose converted power station is energising a German city.
Talent pool
Cromwell Place, London
Cromwell Place is in good company. Spread across five white, stucco-fronted Victorian townhouses in London's South Kensington, the new exhibition and co-working space shares a neighbourhood with world- renowned art, design and history institutions. Yet its biggest draw isn't its prime location but the sense of community it fosters among its members. From commercial galleries and collectors to advisors and museum directors, every element of the art market has been welcome here since the complex's doors opened in October. "They take comfort in being a part of a larger whole," says membership director May Calil. "Network is key."
Having a shared safety net might have a particular appeal now but the idea for Cromwell Place was conceived before the pandemic began. It was thought up by art dealer John Martin, who has run his eponymous gallery in Mayfair since 1992 and co-founded the Art Dubai fair in 2007. As rising rents forced dealers out of their original spaces and trade shows became prohibitively expensive, he devised a plan for an arts complex that fell between a fair and a fixed base: a safe house that offered exhibition rooms for short-term rent, saving small and medium-sized galleries from crippling overheads.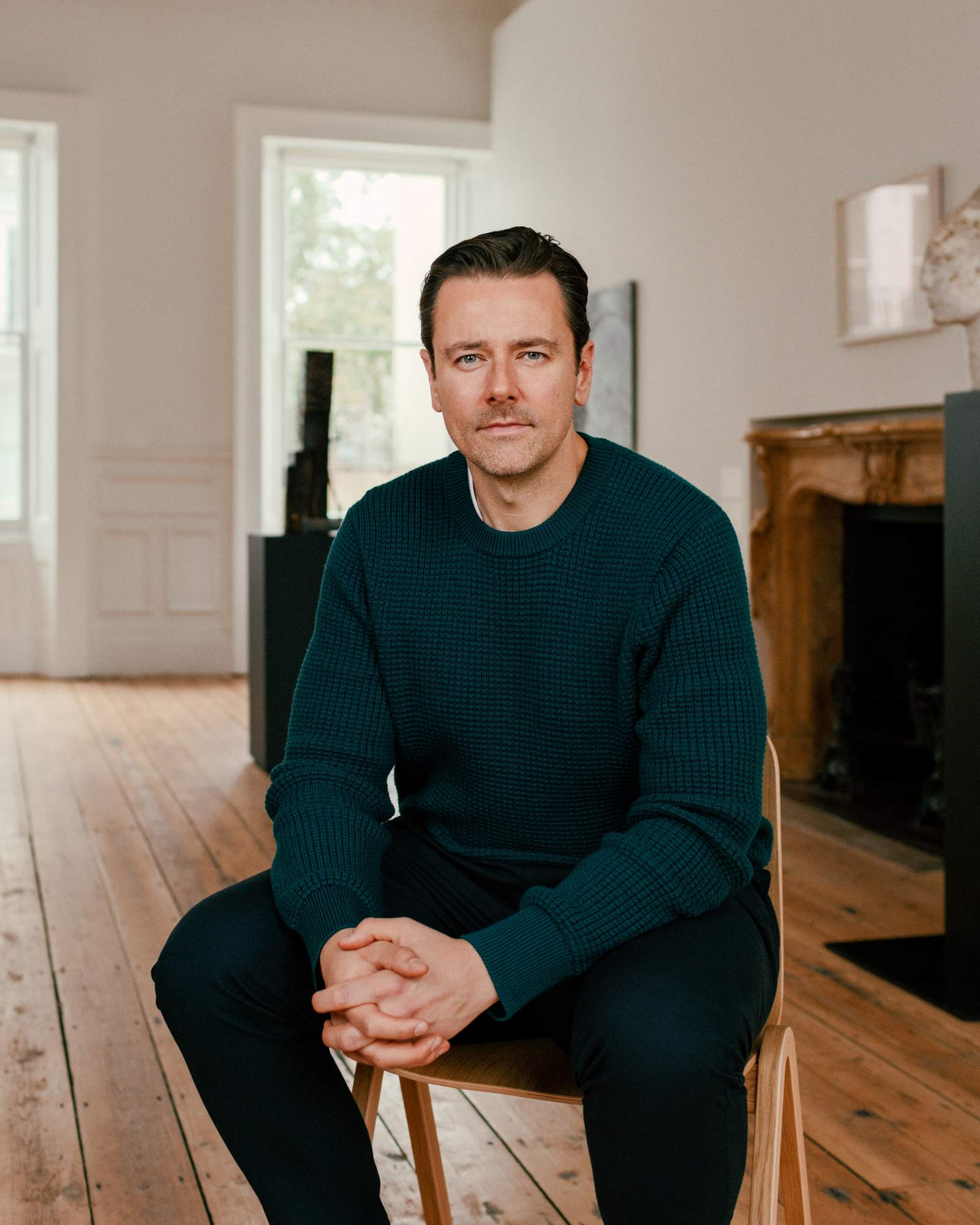 "He came at it as a gallerist, thinking about the issues he was facing and how he could solve those issues for others," says Calil, who was brought in with managing director Preston Benson in 2017 to flesh out Martin's idea. "We realised that galleries were only one type of member we could have and that a big cross-section of the art world could do business here." They thought about what other facilities the townhouses could offer, such as meeting rooms and on-site art storage.
The architect behind the £20m (€22m) development is Paul White, founding director of architecture firm Buckley Gray Yeoman. His challenge was to repurpose the Grade II-listed buildings while respecting their heritage. "We had these great volumes to work with, so we let the buildings dictate how we should use them," says White. This meant retaining many 19th-century features, from timber floors to ornate cornices. But certain parts of the project were built anew: lightweight steel bridges link the townhouses along the back, while a stand-alone blackened-steel gallery was created in the courtyard below.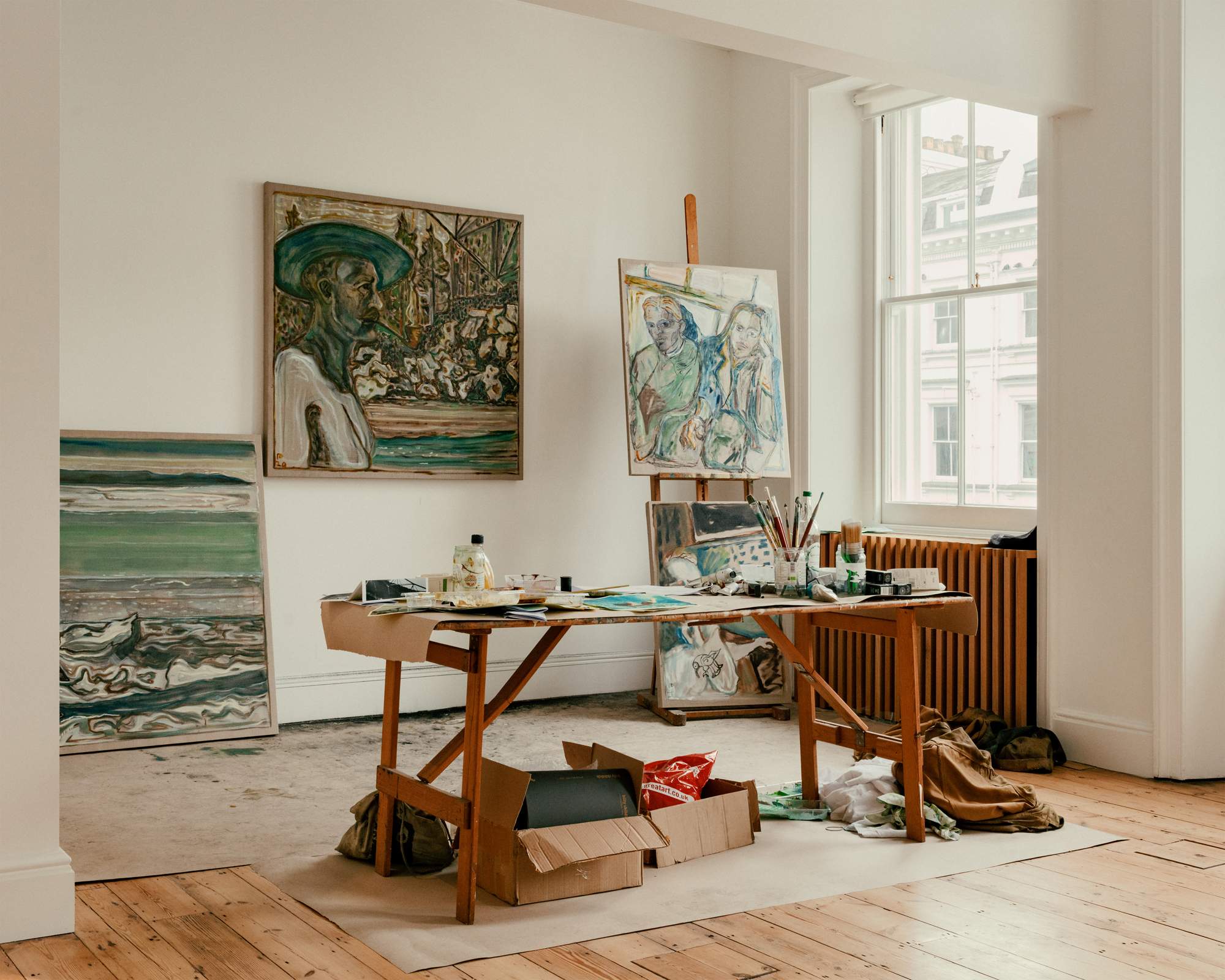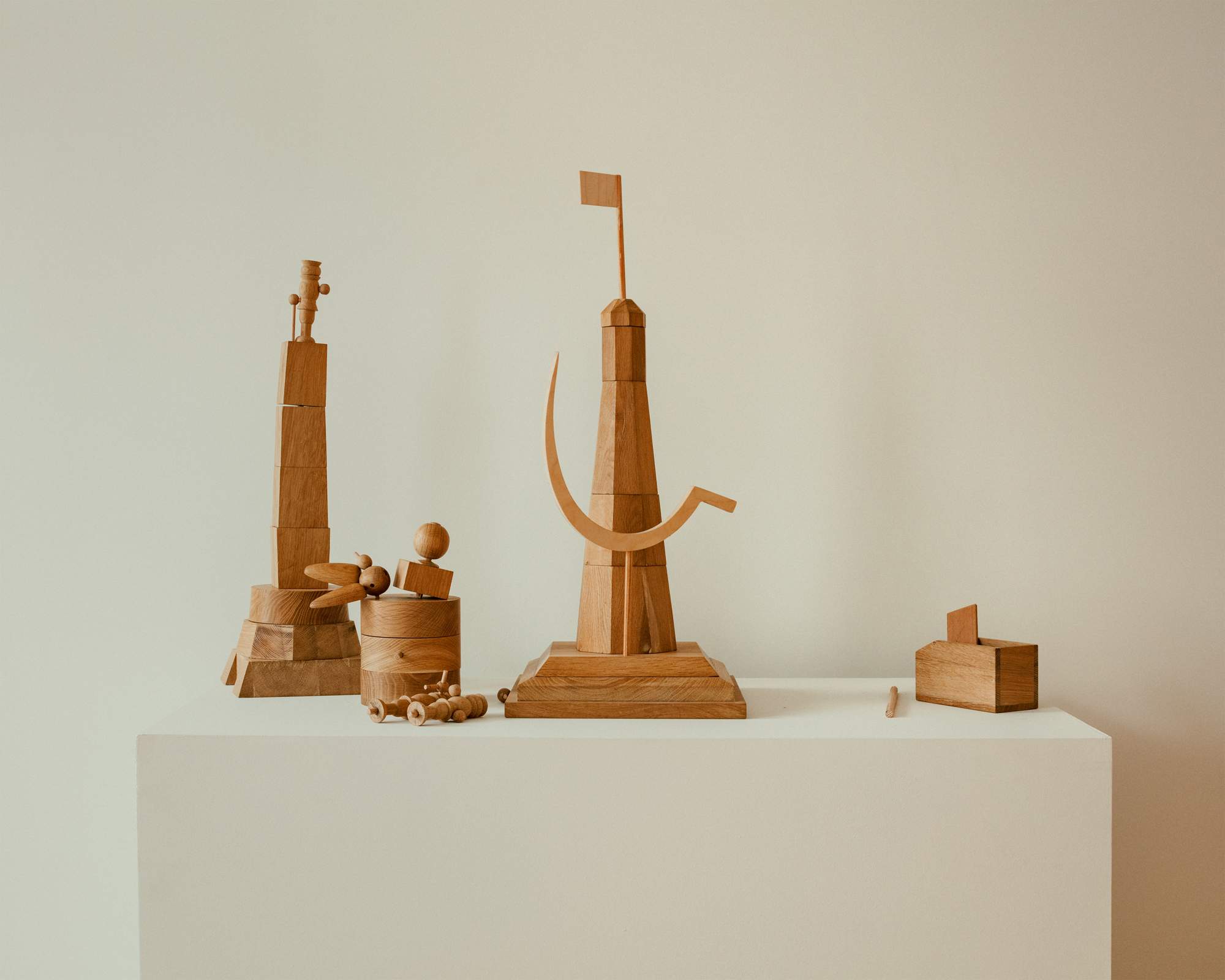 Half of Cromwell Place's members are from the UK and the other half are based abroad; their specialities range from antiquities to contemporary art. There's a one-off joining fee of £3,300 (€3,600) and four tiers of membership, costing from £2,200 (€2,400) a year to £5,500 (€6,000). All members are approved by a committee. The criteria? Professionalism, quality, reputation. Beyond that, Cromwell Place's arms are open. "We're able to take risks on new businesses with fresh perspectives," says Calil.
Danda Jaroljmek, director of Circle Art Gallery in Nairobi, was feeling the effects of art-fair fatigue when she first heard of Cromwell Place. "The fairs are excellent for meeting new people but they're intense and it's all about selling because you've paid such a lot of money to attend," she says. "You don't have the luxury of sitting down.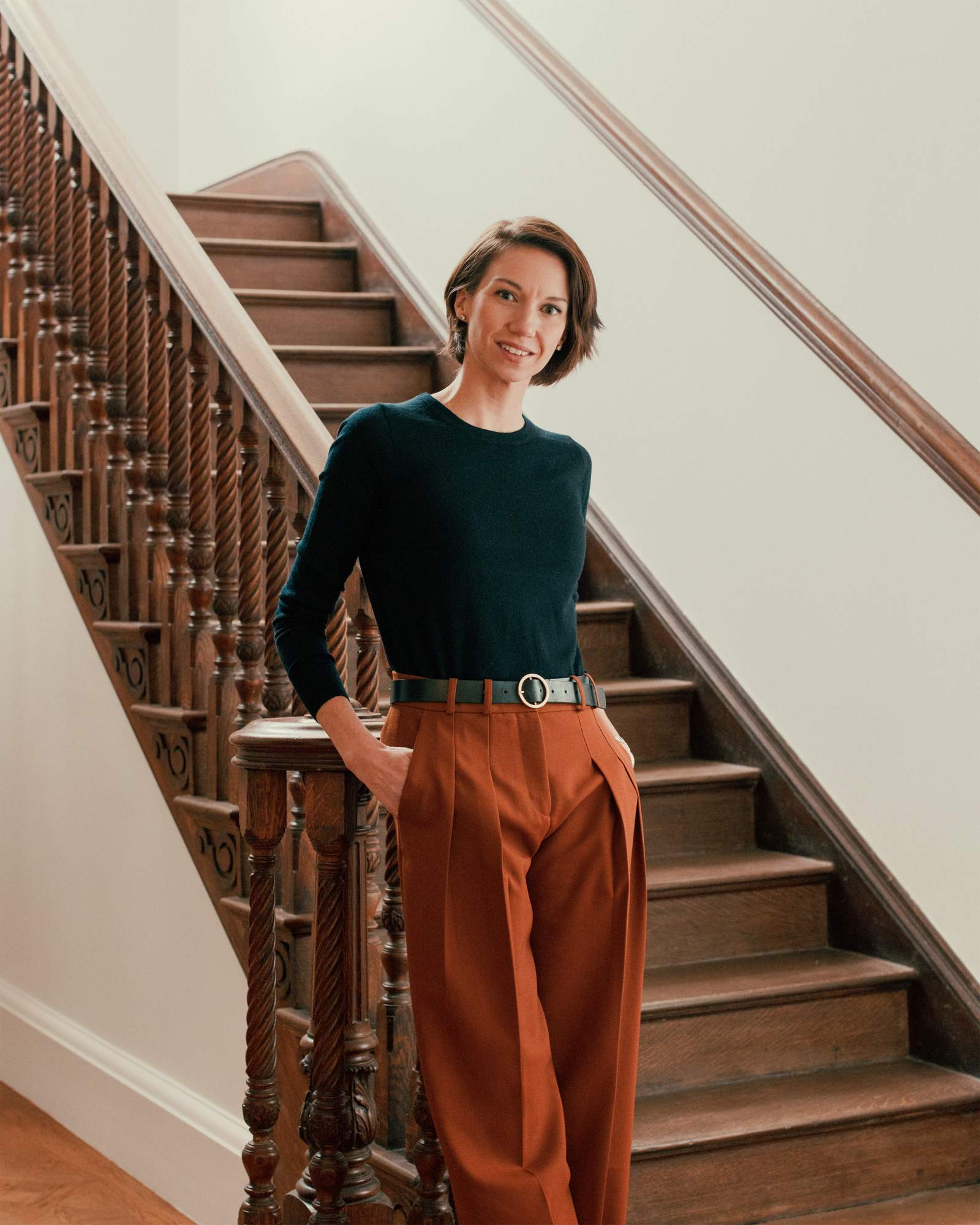 Cromwell Place is a flexible, cost-effective solution to this problem. Today it's not unusual for galleries to conduct 50 per cent of their business at fairs, which calls into question the traditional gallery model: why pay for a permanent space that has sky-high rents and low footfall? At Cromwell Place, members only pay for the services they use. They also have time and space to collaborate and try out new ideas. For Jaroljmek, the chance to gain access to top dealers and collectors in London was too good to miss. But it's important to her that there are enough like-minded galleries, both contemporary and non-western, in the mix too.
Another point of difference is the presence of non-profits: Cromwell Place offers a limited number of honorary memberships to public institutions and foundations. "We're not a charity or an education facility; we're a commercial business," says Calil. "But my background is in non-profits, so there was no way I could get involved without having a hand in that." Supporting charitable endeavours is part of Cromwell Place's aim to represent all facets of the art world. "The art market will fall apart if the whole ecosystem isn't being supported," says managing director Benson. Banding together now might be the smartest way to find that strength. 
cromwellplace.com
---
Electric dreams
E-Werk, Luckenwalde
Curator Helen Turner and artist Pablo Wendel are not the kind of people who you would expect to be running a scheme supplying electricity in a small German city. Yet a year into opening E-Werk in Luckenwalde, that's precisely what they are doing.
In 2017, during a trip to the quiet, regional capital of Brandenburg state, the couple came across one of Luckenwalde's foremost architectural gems: its former coal-powered electricity plant. "What I first saw was the original stained-glass window depicting a hand clutching half-a-dozen lightning bolts," says Turner. The pair hatched a plan to turn the power back on, using sustainable materials to fuel the plant, and transform the space into art studios powered by energy generated in the furnace.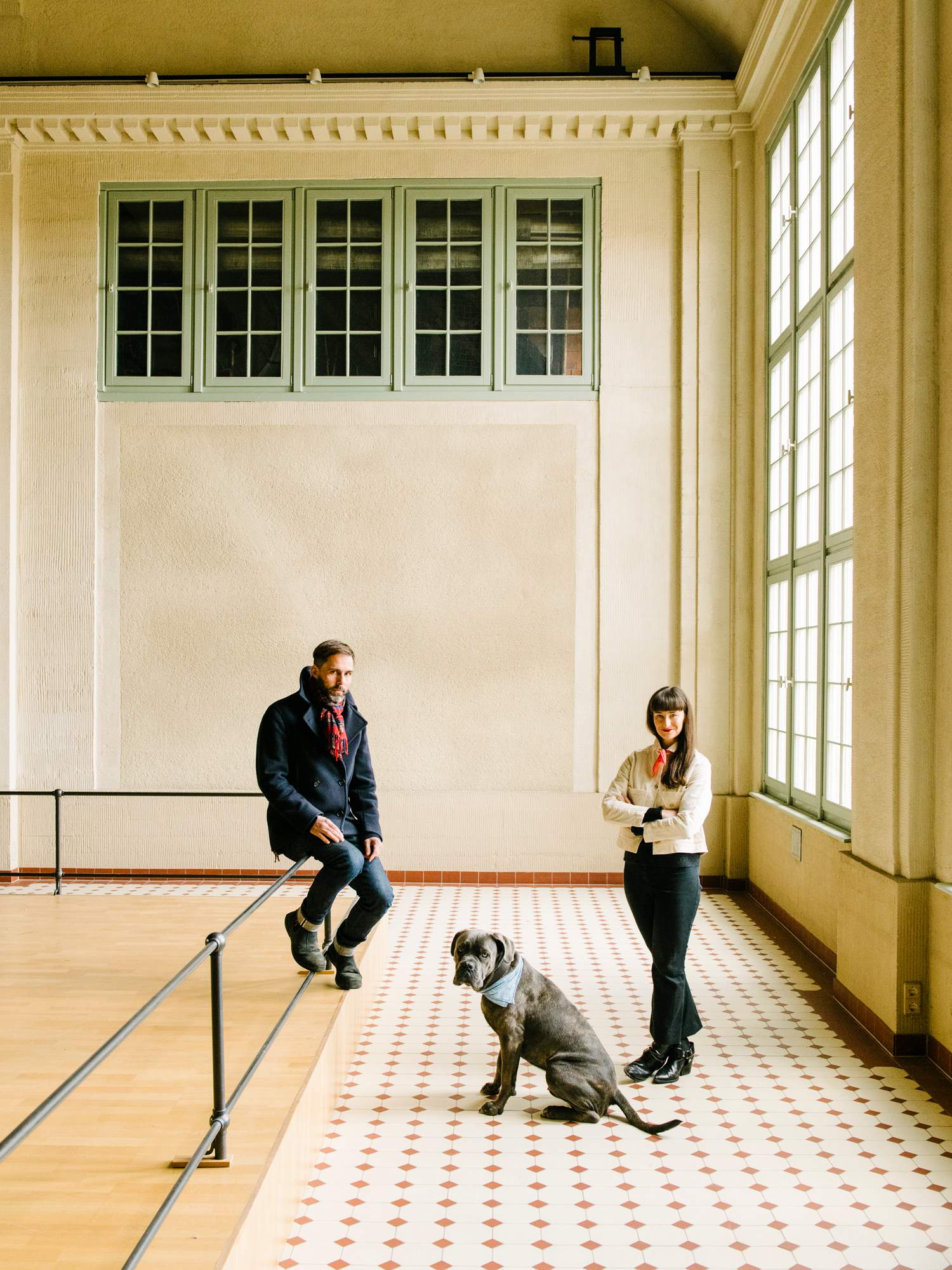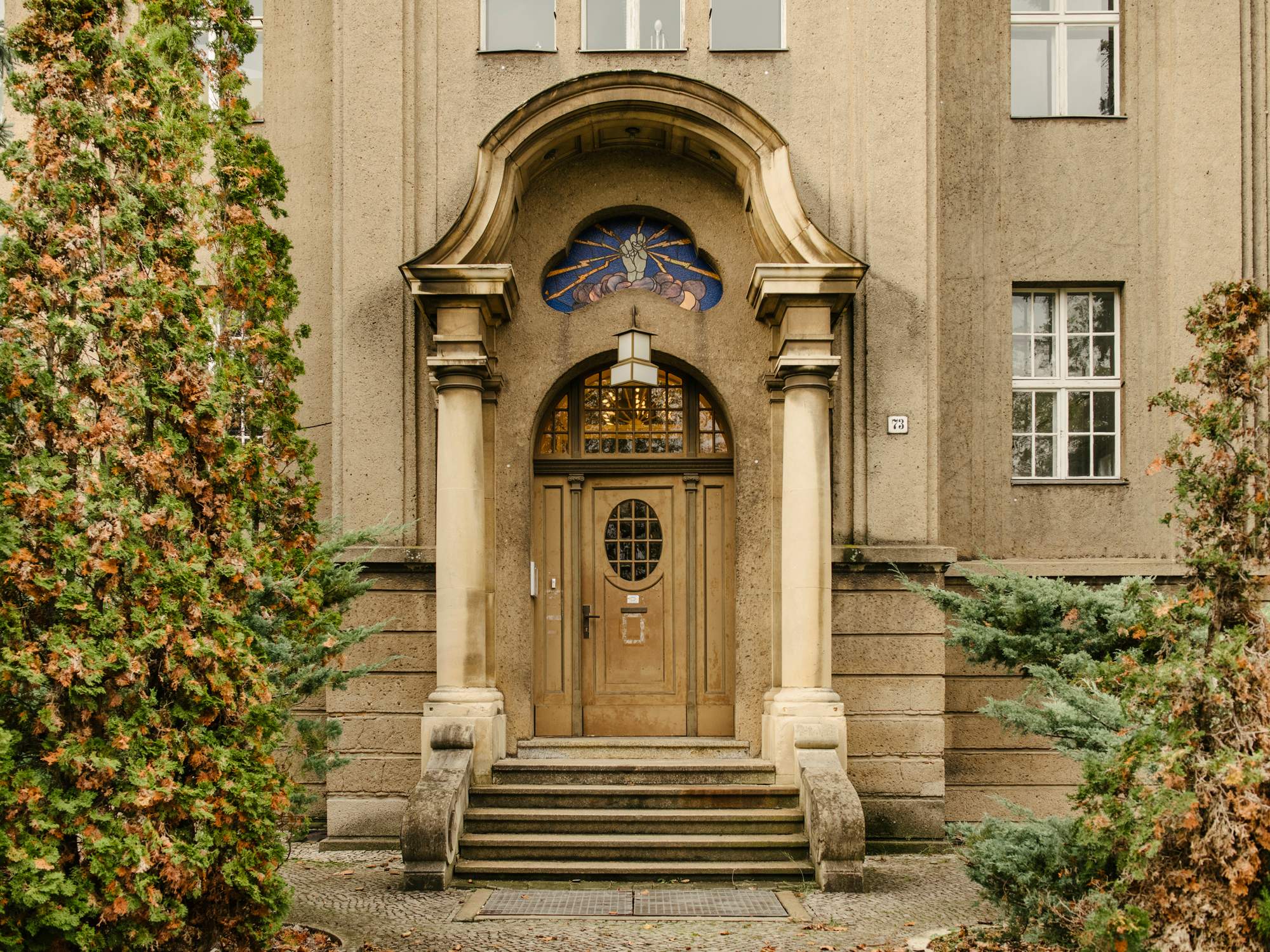 They soon managed to negotiate a competitive rent for the 1913 Jugendstil building, which had been abandoned for 30 years. The landlord was so charmed by their non-profit idea that "he rented it for a philanthropic peppercorn rate," says Turner. It's here that they have been producing "Kunststrom", the "art power" supplied by the plant. "Everything that comes out of E-Werk is art, so you could say that art fuels electricity," he says. As Luckenwalde is only a 45-minute train ride from Berlin, the couple knew that they could draw the capital's art crowd to the space's 12 large, low-rent studios.
But Turner and Wendel didn't want E-Werk to just be a bubble for the German artistic set. Turner believes the venue is "a place for the community to come together". This goes beyond simply inviting the audience to performances here: the pair are scaling up their Super Kunststrom initiative with an ambitious plan to use the plant's electricity to power urban rental bikes in Luckenwalde and Berlin.
"All that comes from E-Werk is art, so you could say that art fuels electric energy"
After running on coal for 60 years until it was shut down after the fall of the Berlin Wall in 1989, the plant is now fed with recycled wood chips to reduce pollution, and 100 solar panels will be installed in 2021. These produce more than enough electricity to power the studios, leaving the couple with too much energy on their hands. "So we founded the energy-provider platform," says Wendel. This involves selling 4 per cent of the energy produced, with profits funding the activities of the cultural centre. After the city council asked whether E-Werk would be interested in supplying energy for electric bikes, the team installed bright yellow, bolt-emblazoned charging pumps on Luckenwalde's streets.
E-Werk's latest mission is a carbon- free kitchen called Trafo, housed in the gardens of the power plant. Trafo functions as an open kitchen and think-tank for "ecological modes of eating", says Turner. It will offer a programme of workshops hosted by a rotating list of guests: first up is Studio Olafur Eliasson. All of Trafo's fittings are made from reclaimed objects, mainly found on site. Turner and Wendel pulled down a cement wall in the hall to create a huge concrete communal eating table; they've also salvaged scrap materials from around Luckenwalde. "All the waste from the kitchen will go into making biogas," says Turner. "And we have an electrical cable from the engine room running underground into the bar."
E-Werk has been inundated with enquiries about its studio hire. "Studio space is €15 per square metre in Berlin," says Wendel. "Here it's €4.50." But the pair don't want Luckenwalde to become a Berlin satellite. "We need people here to work with us," says Turner. "When you think that we could power this entire city with sustainable electricity, it's exciting."
kunststrom.com
Photographer: Alex Ingram, Robert Rieger