Reportage / Global
In the frame
Swiss poster design might have a storied past but it's also the ideal media for today, with its simple, stirring calls to action. Stay glued for a tale of humming presses, graphic-design stalwarts and wise collectors in a nicely stuck-up Zürich.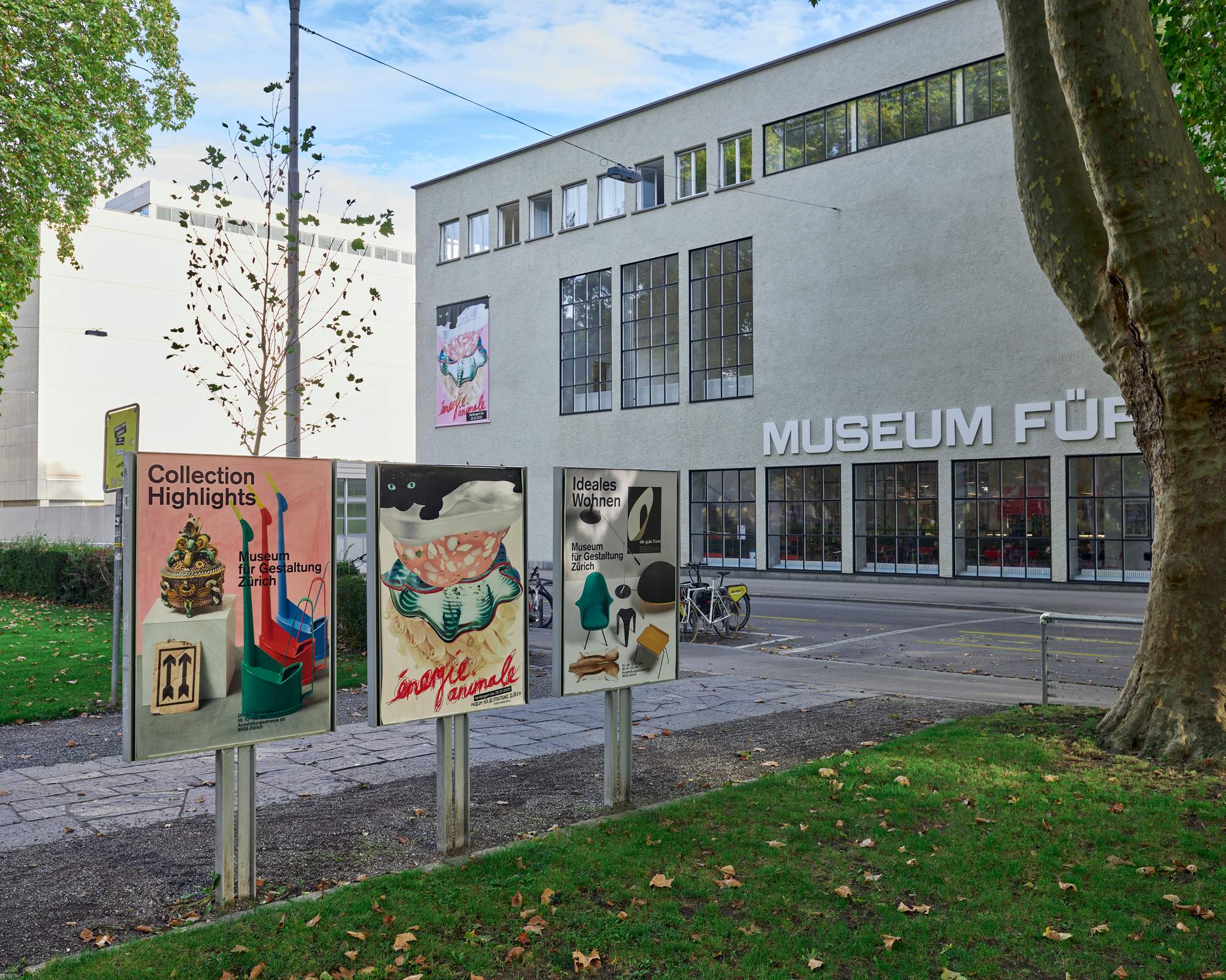 Do you have a poster hanging in your home? Perhaps from an exhibition you went to or a concert you loved. Whether framed or carefully rolled up inside their tubes, the posters of your past are the graphic-design equivalent of Proustian madeleines: powerful mementos of fun times had and cultural highs. People love posters because they add a sense of permanence to fleeting moments.
Collecting them might feel like a nostalgic endeavour but take a stroll around a city centre – particularly if said city is in Switzerland – and you'll see that posters don't just belong in archives. In front of museums, on two-legged metal displays or stuck guerrilla-style directly on a building's red bricks, they continue doing the job they have always done: chronicling day-to-day cultural life.
The poster has a long pedigree in Switzerland that began with lithographs of Alpine peaks accompanied by the names of ski-resorts. That striking simplicity evolved into a Swiss style that made the country's graphic design famous: with their clear, message-first approach, the type-led look of mid-century Switzerland remains the archetype of the format. Across the decades, though, things got looser – colour, type and imagery all became more experimental. Poster design has become an eccentric, eclectic and riotous discipline.
If graphic designers still love making posters it's because they are tableaux where the makers can show off. Their temporary nature affords an extra degree of freedom: once an exhibition's run has finished, or a concert series ended, the poster will simply be covered over by its successor and then the next, and the one after that, in a growing concertina of paper sheets. It's a liberating levity that encourages creative bravado.
But given that posters are so transient, why bother spending time and money designing them, printing them and sticking them up? It's because they are excellent at doing their job. Think about how many governments used these alfresco graphics to communicate rules and advice during the pandemic. You'll see why their impact is hard to beat, no matter how targeted the rival online advertising.
In Switzerland, apg manages about 75 per cent of all out-of-home advertising. Some 80 per cent of Swiss citizens are reported to favour this form of promotion, which might justify the chf462m (€435m) spent on it in 2018. "A good poster is not only advertising but enriches the landscape," says the company's Nadja Mühlemann. "apg is actively supporting cultural entities, non-profits and sports associations with millions in media fees." The firm also launched a Swiss poster award to encourage advertisers to develop visionary work.
Posters endure because they are often part of our cities' identities. When lockdown halted life on the streets of many of the world's urban centres, the months-old posters on display made time appear to stand strangely still. Their renewal is a sign of things moving along, of events to book tickets for, of life to live.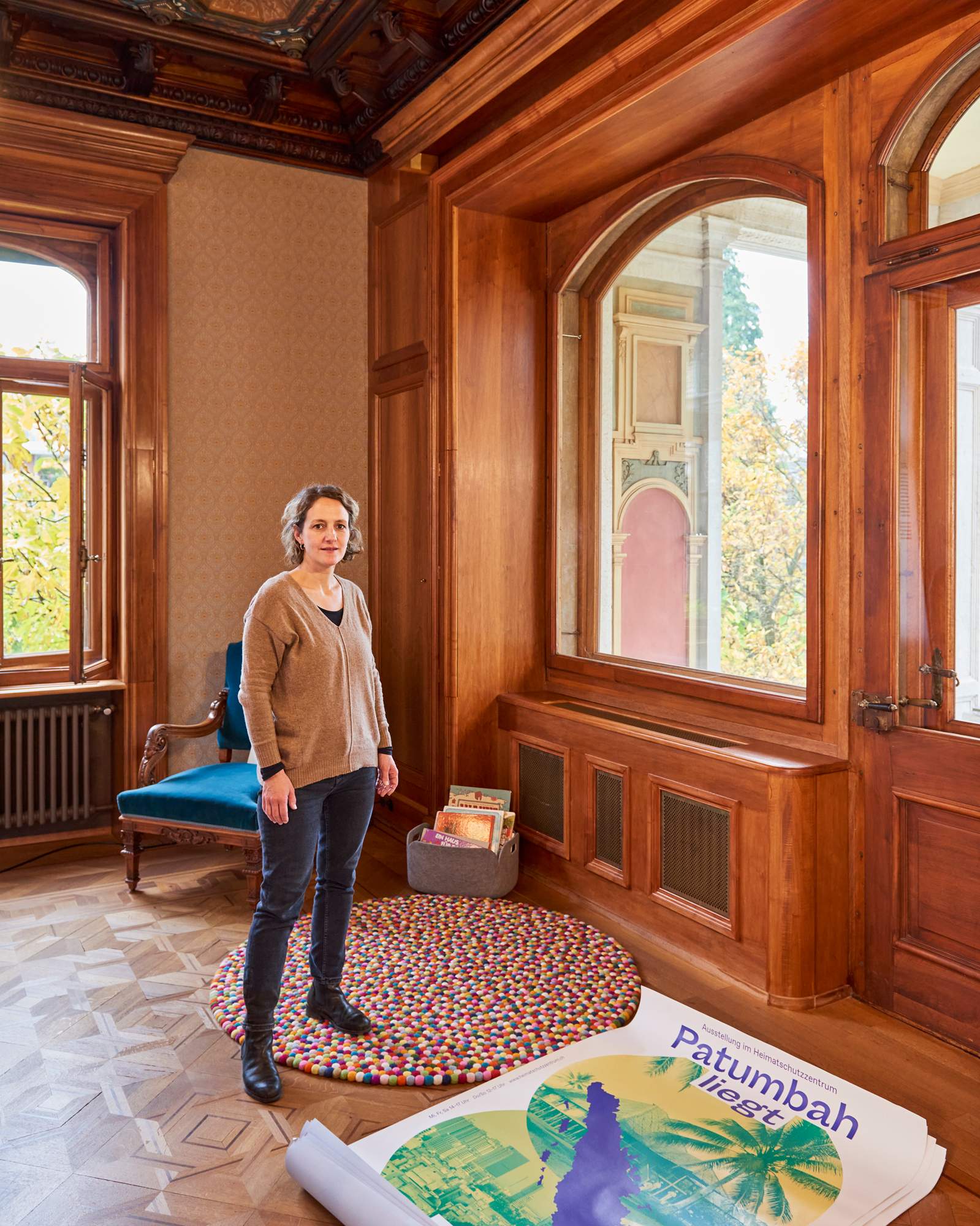 the project manager
Judith Schubiger
Swiss Centre for Heritage Protection
As part of her role as a project manager for the Swiss Centre for Heritage Protection, Judith Schubiger and her team put on exhibitions at the Villa Patumbah cultural centre, a museum housed inside an ornate 19th-century building, surrounded by lush gardens. Schubiger commissioned graphic-design studio Stillhart Konzept (see below) to design a contemporary-looking poster to publicise the centre's ongoing exhibitions with a fresh new look.
Why did you choose the poster as a key communication tool?
The poster is an essential element in communicating our exhibitions. It allows us to reach new audiences that might not otherwise engage with Villa Patumbah. We're in a very storied building; a poster allows us to convey a current and engaging message that goes beyond our existing channels. It allows us to bring a bit of fresh air into the past.
What was your brief for the creators of the poster?
We wanted it to feel current. The collaboration with Stillhart Konzept is long-term. Each poster allows us to convey a different message and bring the content of the exhibition to life.
What needs to be on a poster?
It is essential to convey a good feeling of what the visitor can expect. The message needs to be clear. In our case, it is important to show that we're not a traditional museum.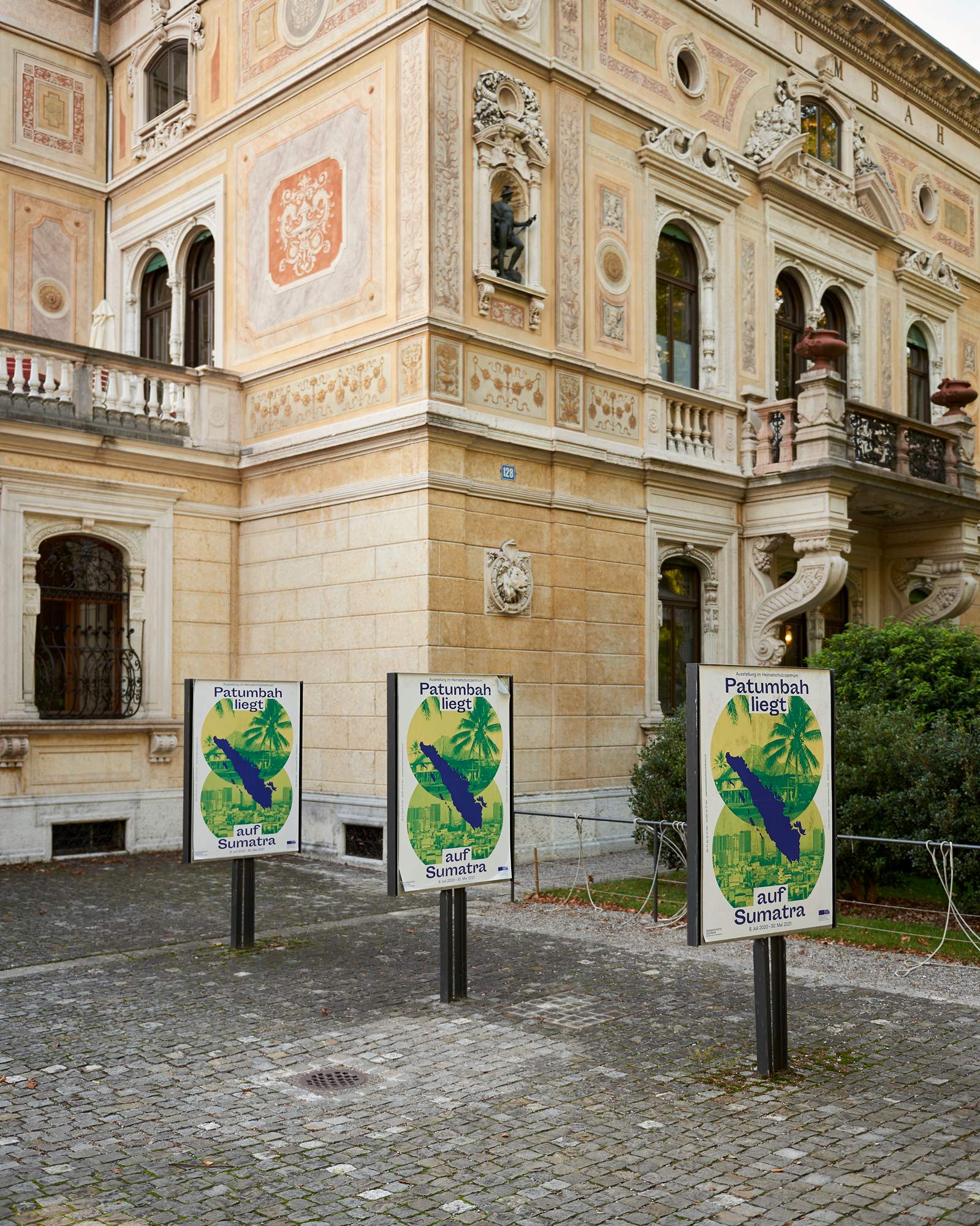 the graphic designer
Susanne Häne-Burri
Stillhart Konzept
Susanne Häne-Burri joined Stillhart Konzept after studying at Lucerne University of the Arts and running her own studio. The firm has a strong roster of cultural clients, including Zürich's leading art museum and the Swiss National Museum. A penchant for poster design remains one of the studio's key hallmarks.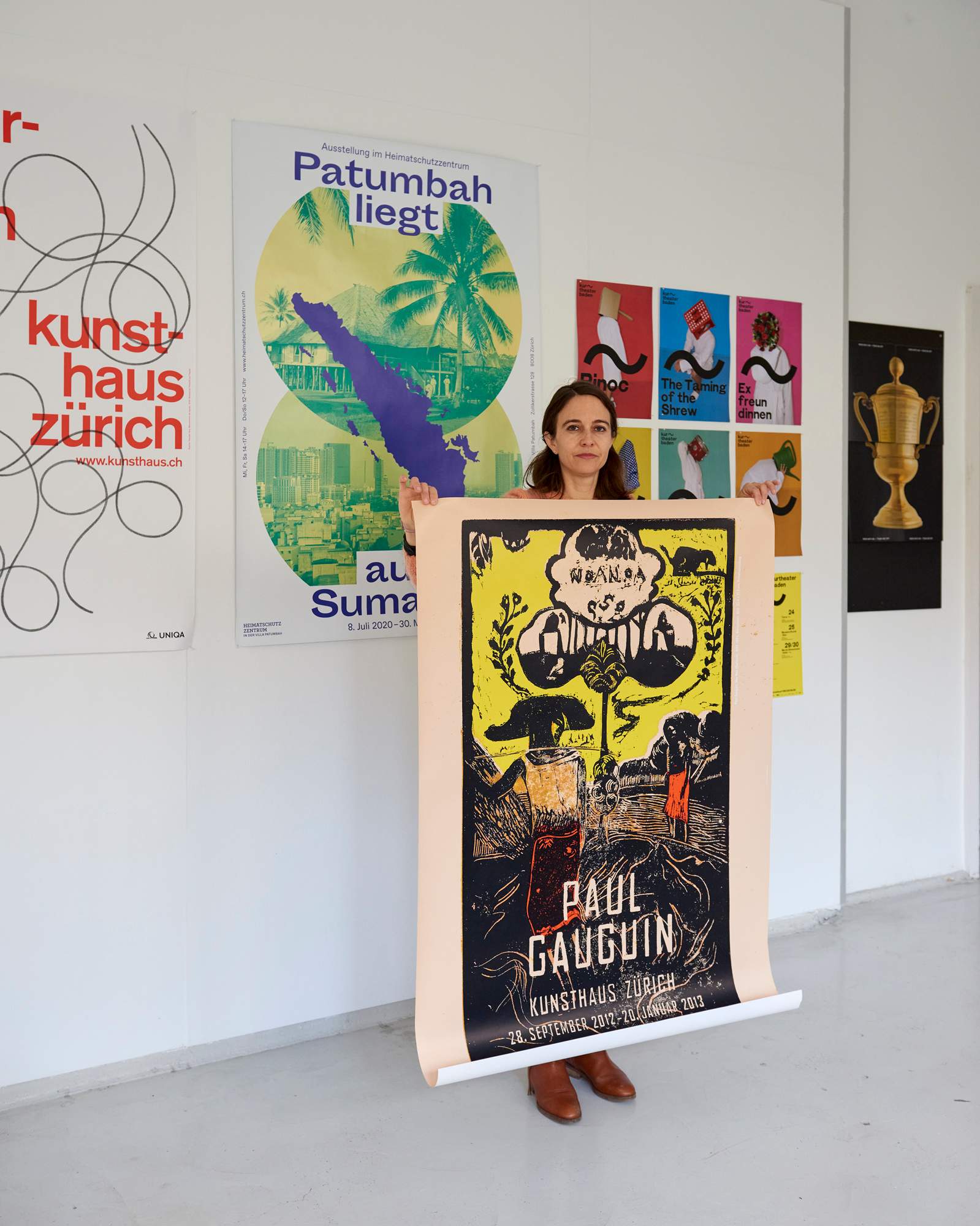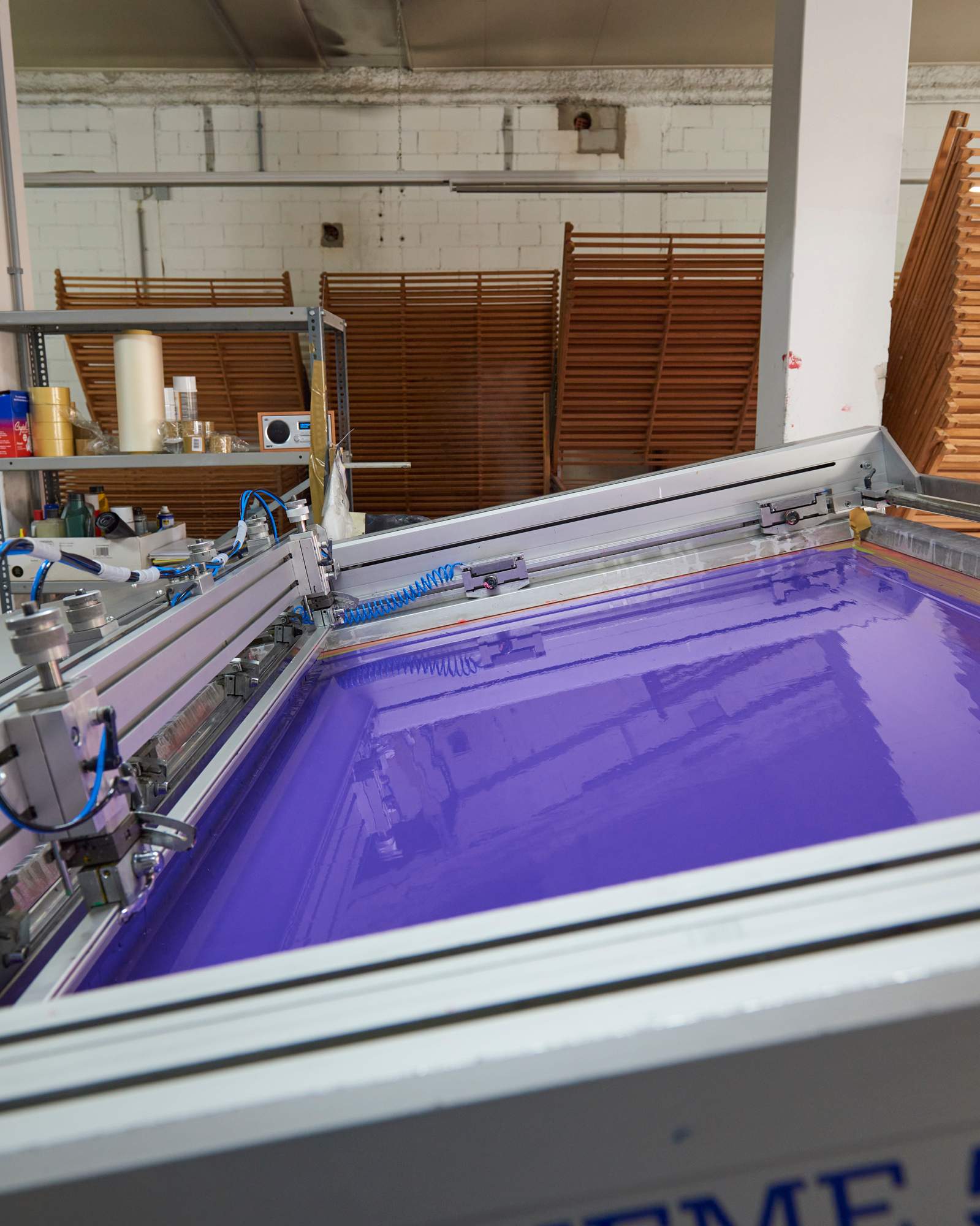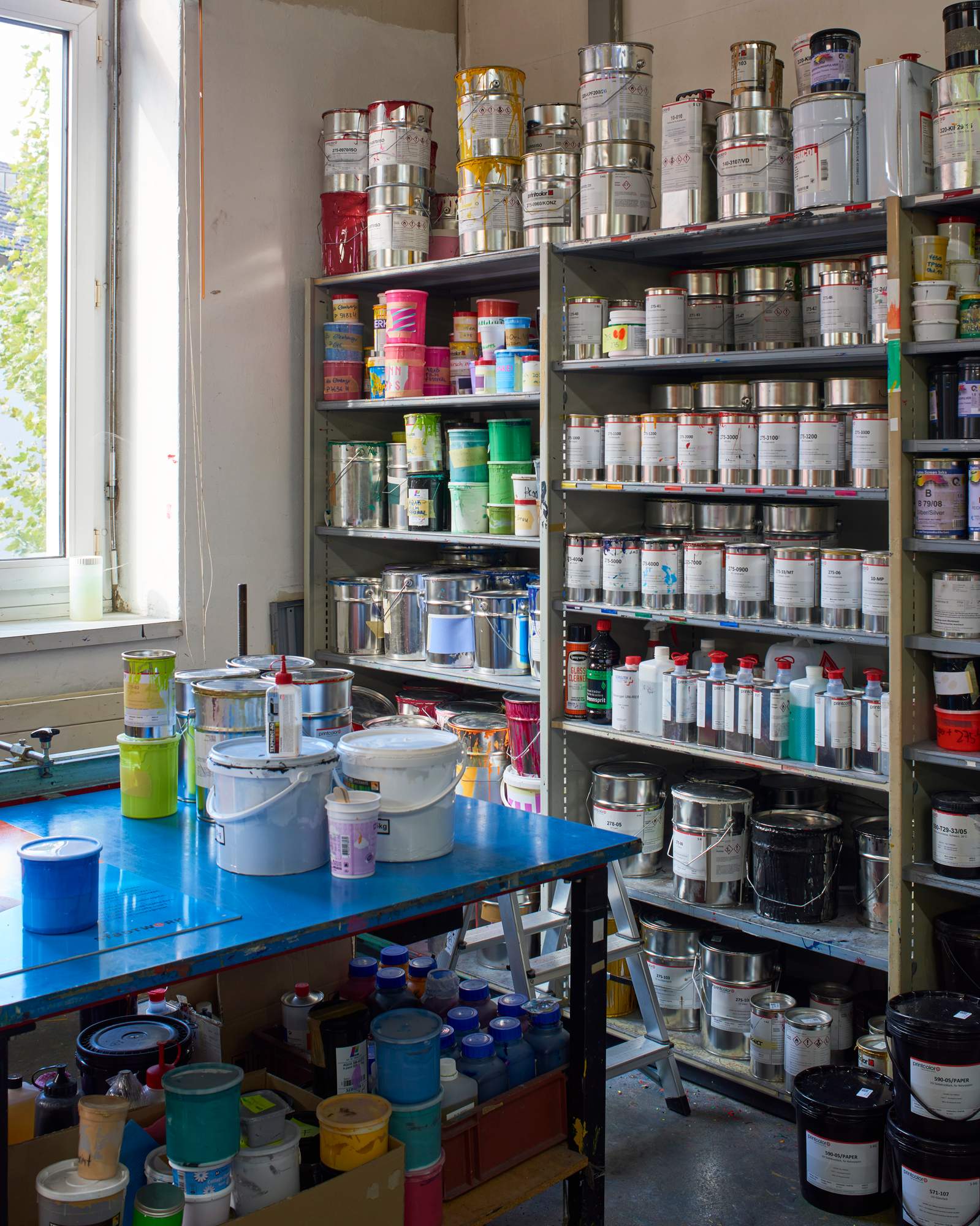 Why does the poster remain an essential part of your work?
I couldn't imagine a [world without] posters. They're an eye-catching and important aspect of the cultural scene. They also have an artistic value and are often sold in museum shops.
What makes a good poster?
Simplicity is essential. Posters are often large-format but the design needs to work equally well at the size of a stamp. The visual approach needs to be captivating: the design should be surprising but it is also important that the core message comes across instantly.
Does a poster work just as well digitally as it does in its physical form?
A poster has a certain independence. You cannot just take it and use it online.
Do you think you follow a Swiss aesthetic?
In our approach to typography, yes. This is because of our foundation and schooling: it's something we have been shaped with. But there's an evolution too. One of the trends that we noticed in recent years was the move away from digital work and back to more traditional production methods.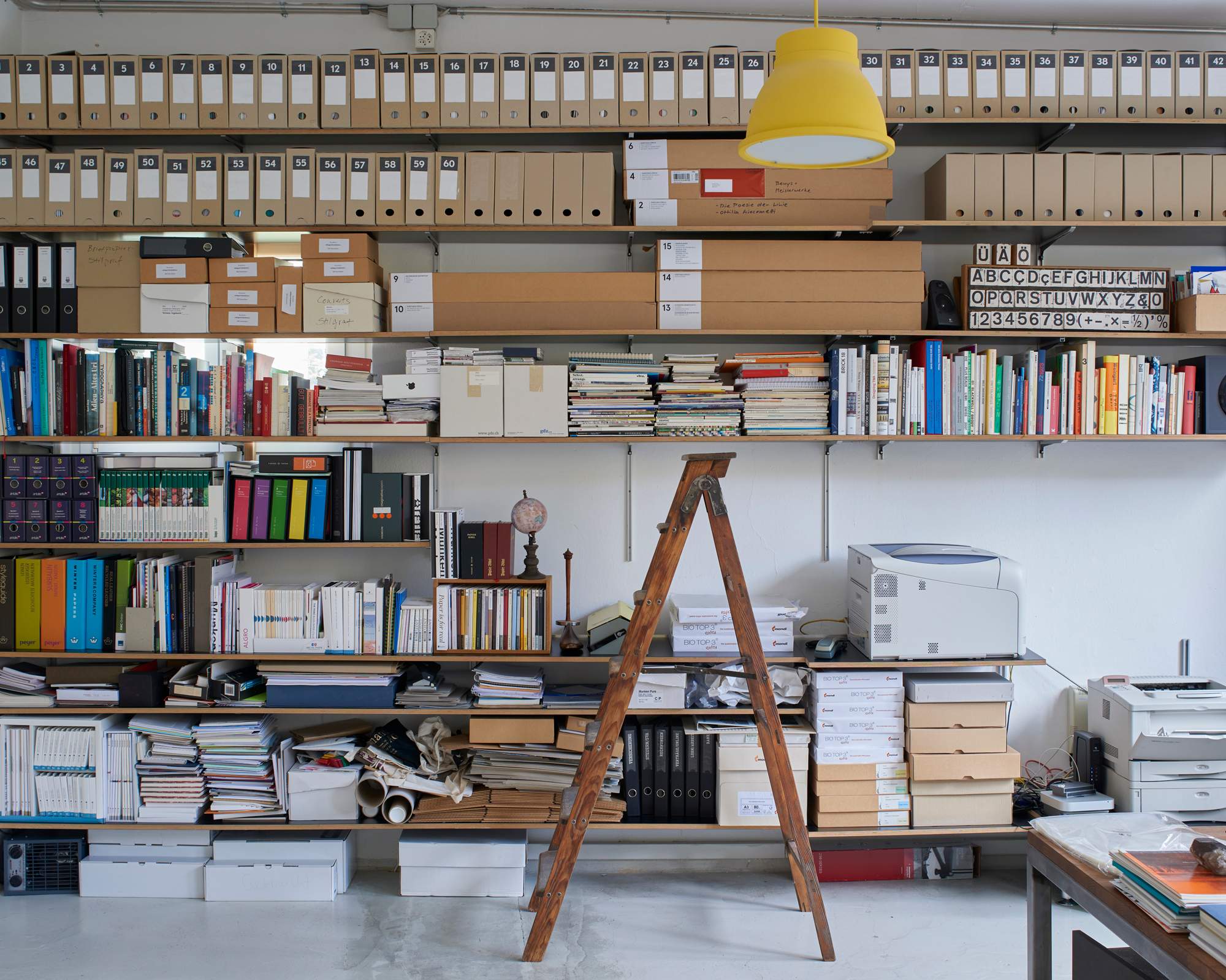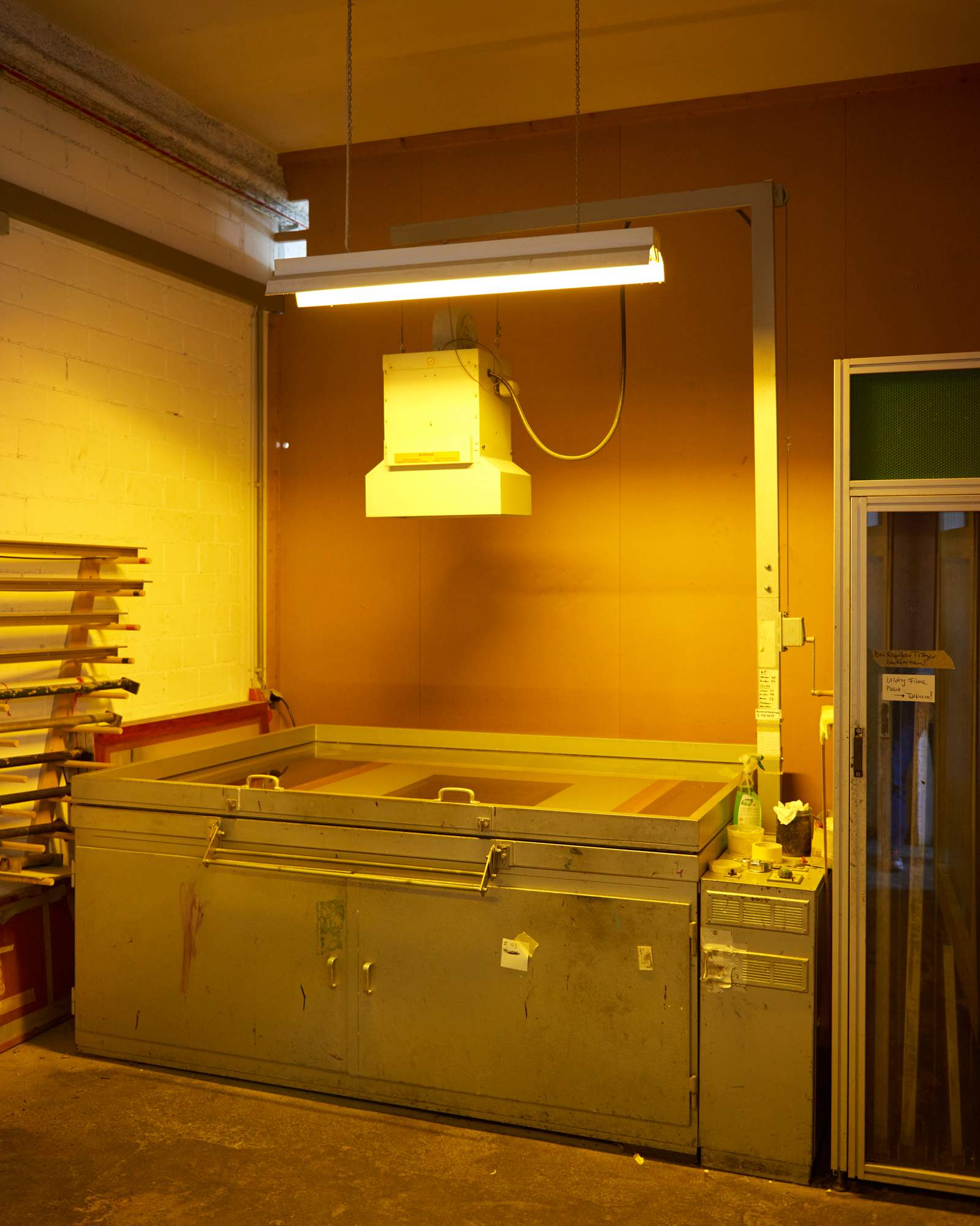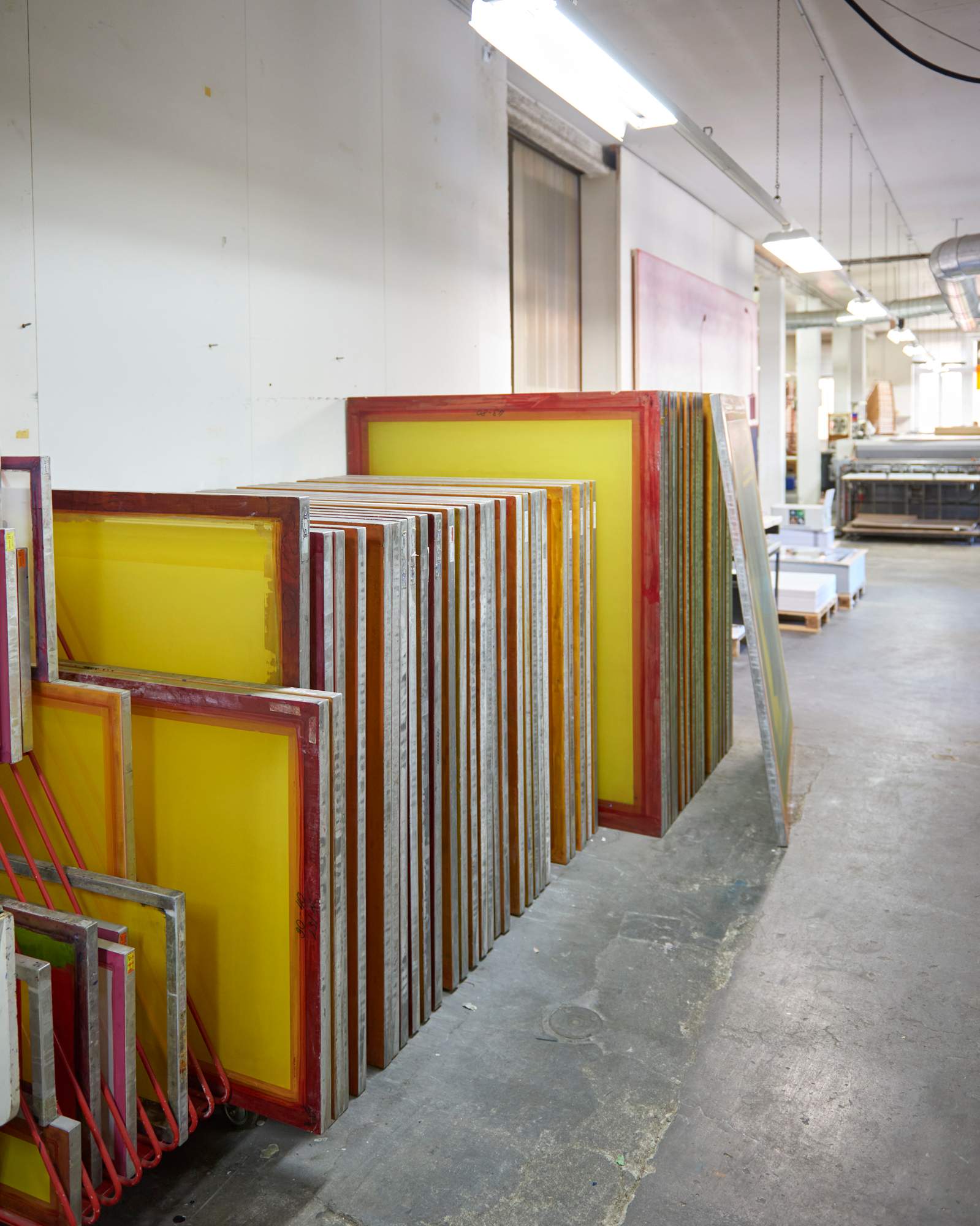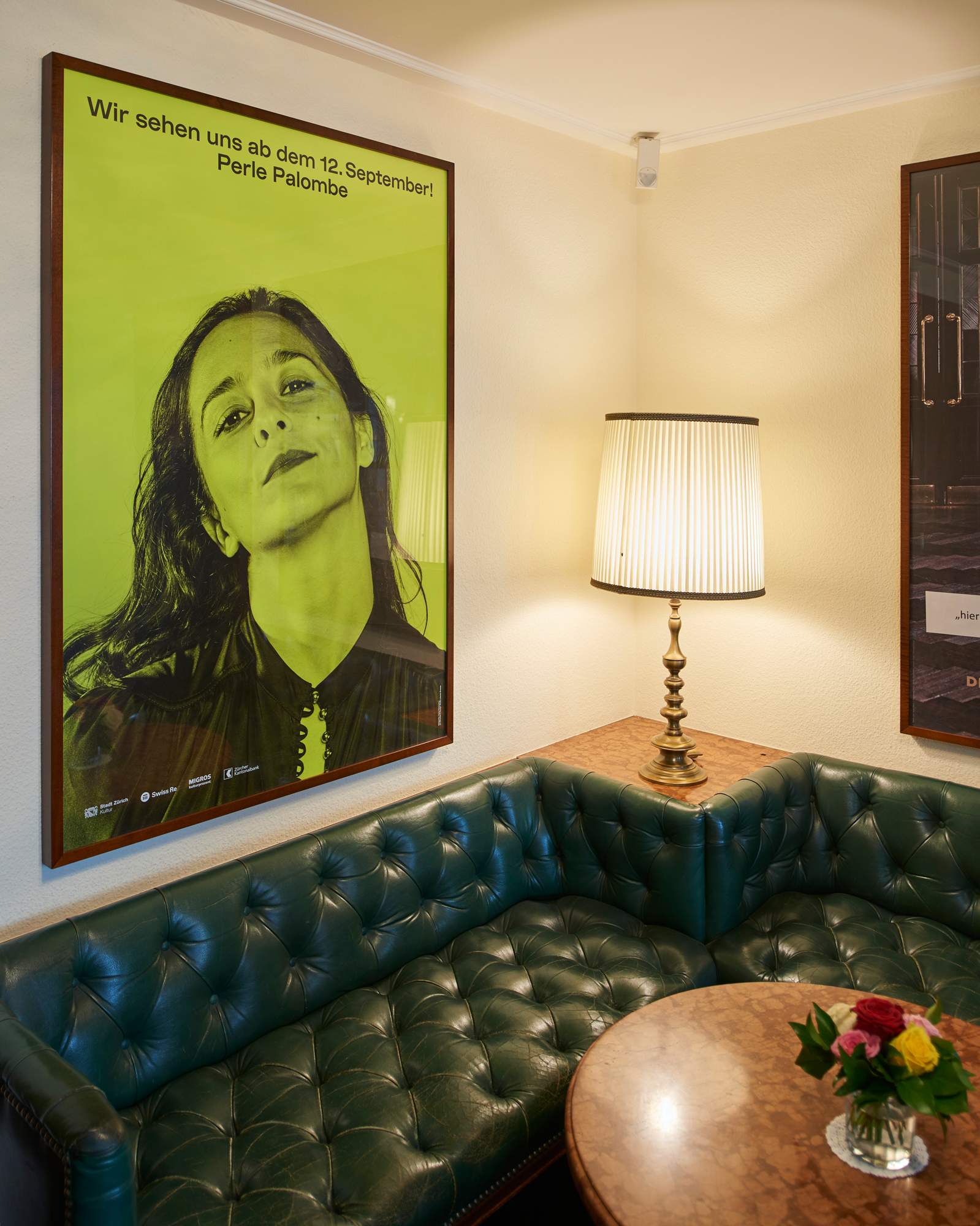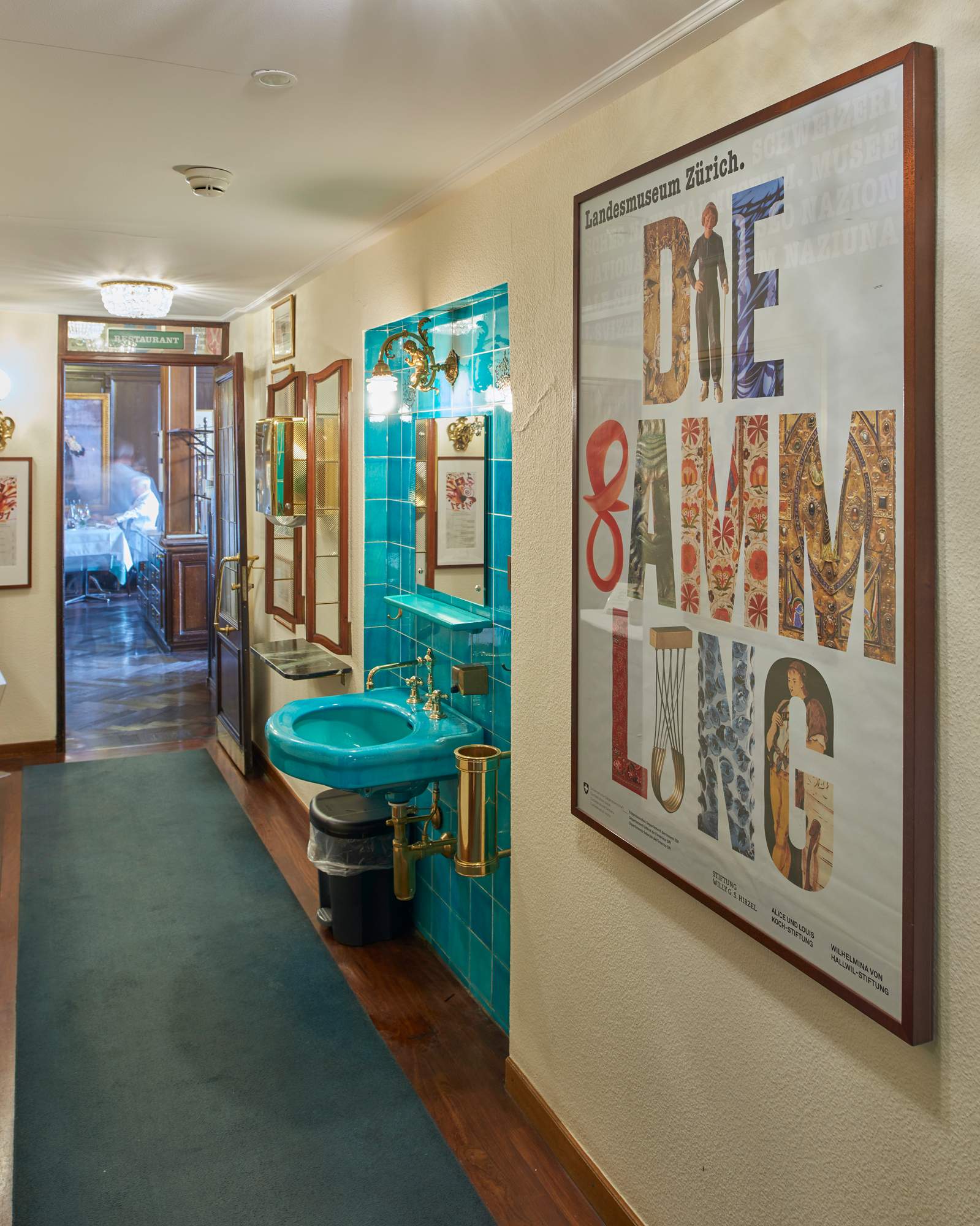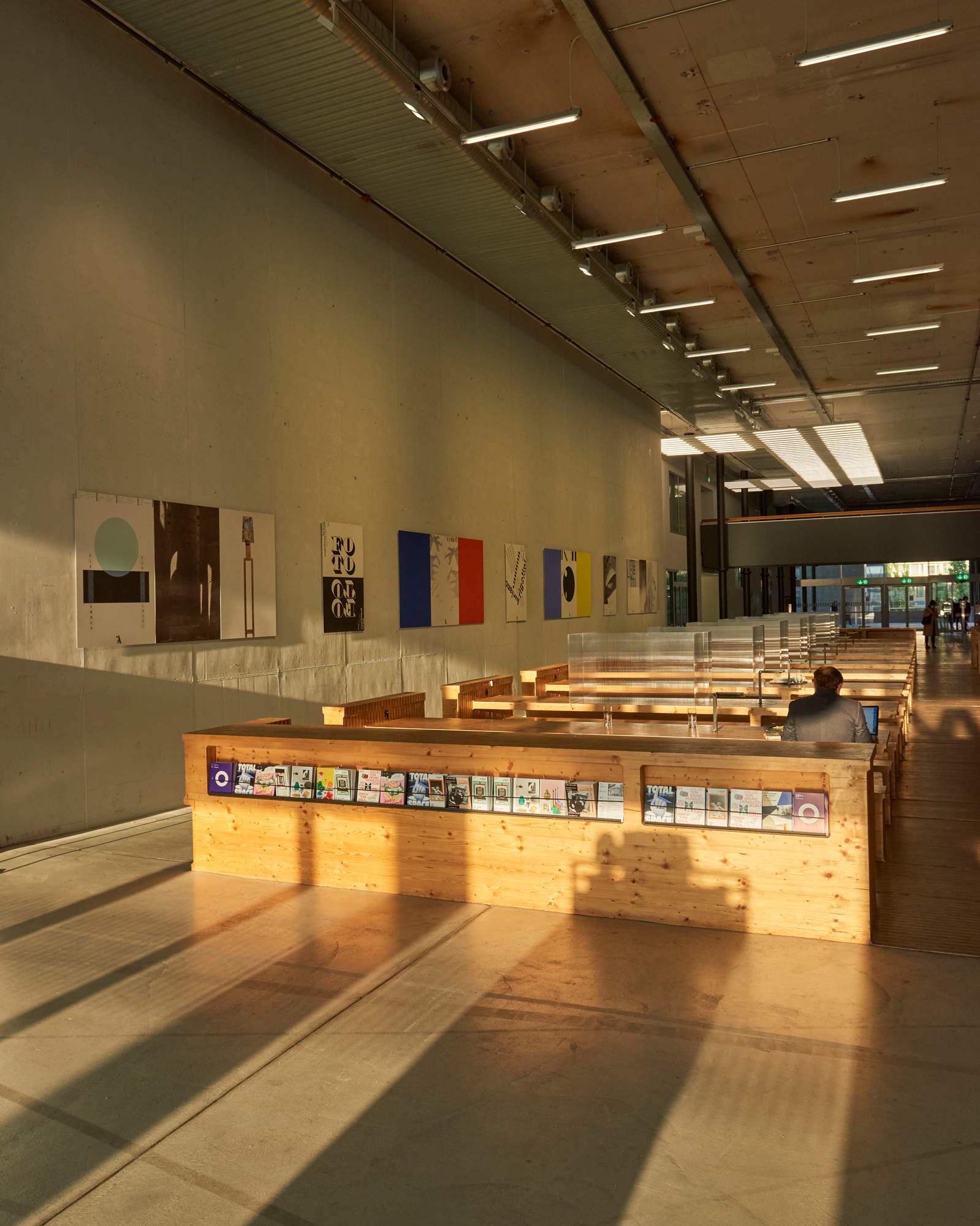 the curator
Bettina Richter
Museum für Gestaltung
As curator of the poster collection at Zürich's fêted Museum für Gestaltung, Bettina Richter oversees one of Europe's largest collections of posters: 380,000 of them are stored in the museum's archive. She is one of the leading experts on this print format and curates exhibitions on the cultural role played by Swiss posters.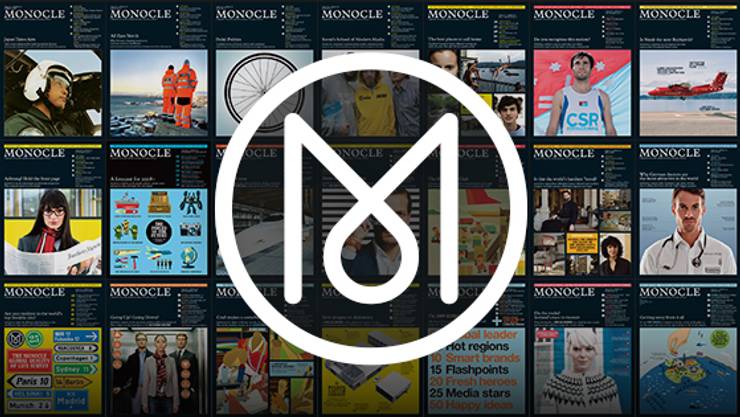 What is the common thread in Swiss poster design?
Posters evolved from being pieces of art heavily guided by illustration to contract work that follows a specific brief. There's a common trait of being focused, expressing a message and putting the content first. It is often less about the individual designer and more about that message.
How has the relevance of posters changed over the years?
The poster is still the Königsdisziplin, the key discipline for many art directors. Its role will not fade as it still covers many important aspects, even though designers are now working across print and digital. You cannot look away from a well-designed poster. They are still an essential way of communicating.
What boxes does a poster need to tick in order to be featured in the collection?
A good example is the work of Henri de Toulouse-Lautrec, which gained a following quickly. Today in the Museum für Gestaltung we try to shift away from posters that communicate an event to those that showcase an event via a unique perspective. They become independent objects that deliver added value.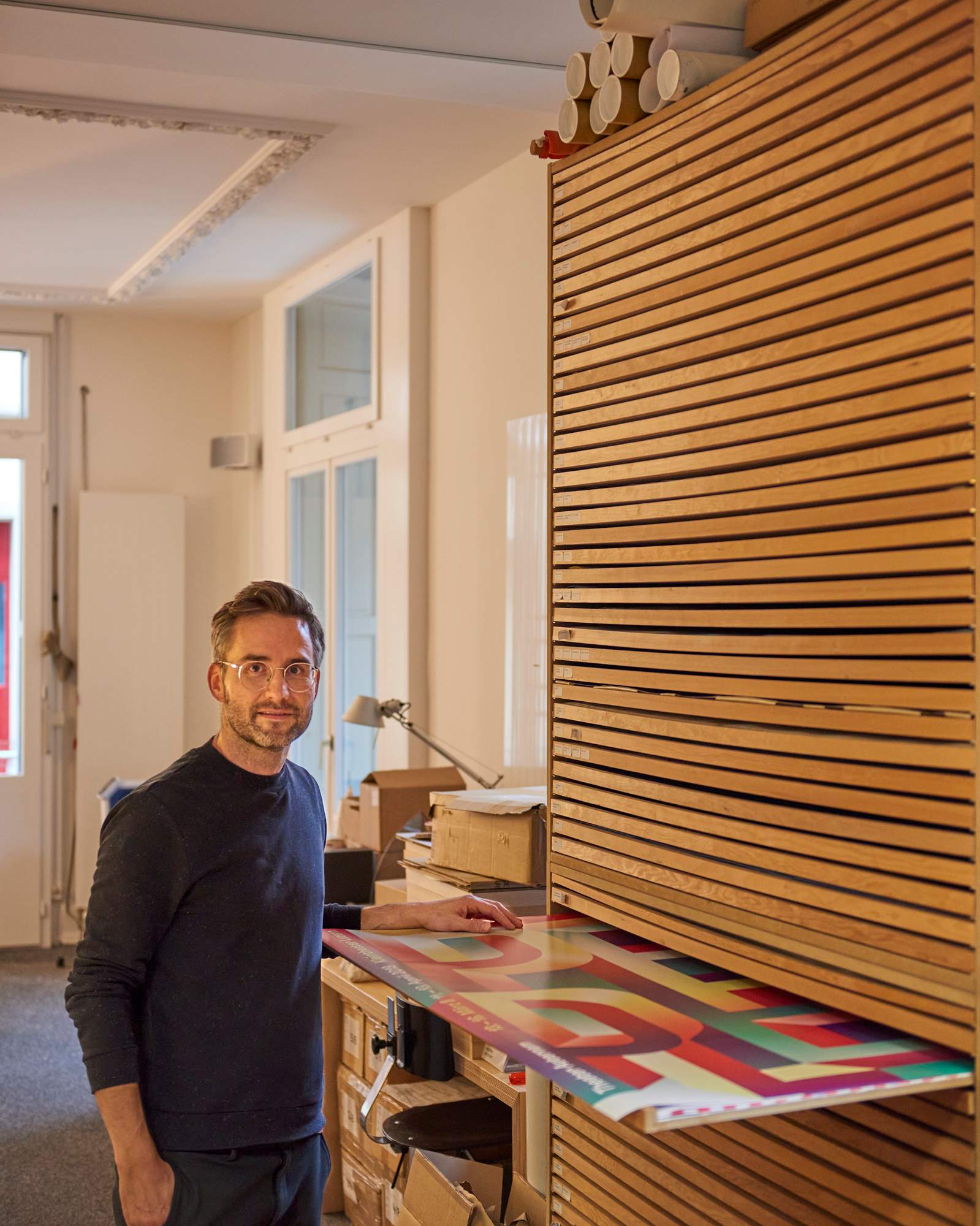 the festival director
Erich Brechbühl
Weltformat Graphic Design Festival
Weltformat Graphic Design Festival, which grew from a 100 best posters competition, has been held annually in Lucerne since 2009, with exhibitions later travelling globally. Festival director Erich Brechbühl is a driving force in fostering new interactions between designers, buyers and commissioners. 
What makes a good poster?
It is still a key way to communicate. It needs to work as a single page, at a single glance and all needs to come across at once. You have to translate the message visually; a good idea alone is not enough.
What is the role of the festival?
Before, there was no platform to celebrate international poster art and have an exchange within the community. We're not catering to the masses: our posters are niche but a great source of inspiration.
What trends in design have you observed in recent years?
There's still a move to simplicity and Swiss-style aesthetics. Simple fonts can be found across many designs. But there has also been an evolution: designs are less intense, a little more playful.
How is the format evolving?
The poster is constantly being called a thing of the past but our event shows how alive it is and we have an audience that is very open to new things.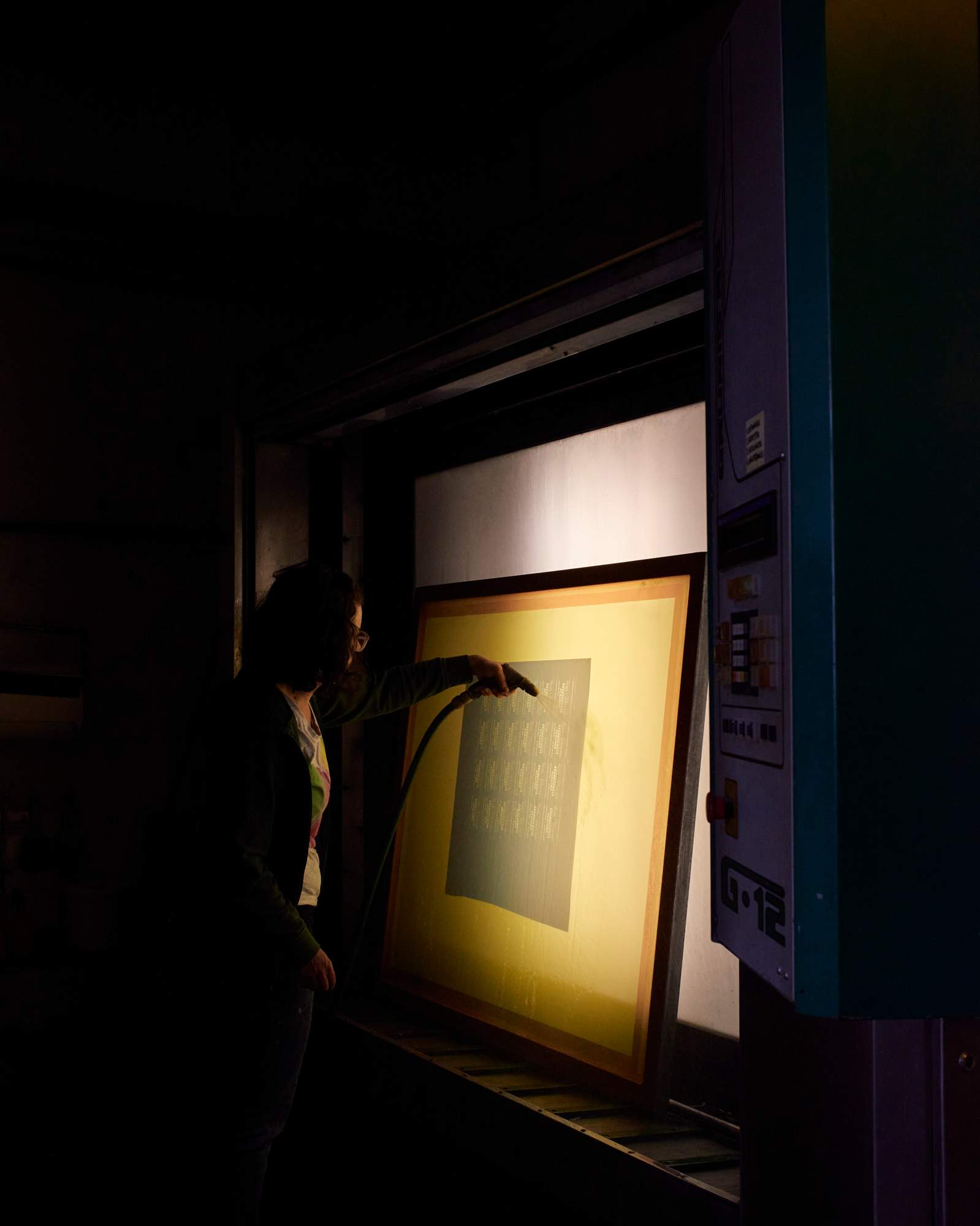 the printer
Karin Wiesendanger
Hagmann Siebdruck
After her vocational training in font and signage design, Karin Wiesendanger was studying fine art when she started working for printers Hagmann Siedbruck. When its patron retired in 2017, Wiesendanger took over the storied print workshop in Winterthur. Today she produces posters of the highest quality, which are favoured by designers across Switzerland.
What makes a good poster?
Colours have to be saturated. Often we use special metallic or neon lacquers that add an extra layer. Cultural posters, in particular, need to stand out and it is important to consider how a designer works with colours. But, of course, it's the design that matters.
How are screen-printed posters produced?
During the design phase, we discuss specific colours with the designers. Once they have been defined, we mix the individual colours for the poster. Each layer is then printed separately using various stencils. About two thirds of posters are used for promotion, while one third is sold as merchandise. Designers like to work with screen prints, despite the cost being higher than with lithography or digital prints. We're printing a lot of cultural posters. Going for screen print pays off if you want a much better result.
What are the current trends in poster design?
Neon shades are a hot topic. There's also there's a bit of an 1980s and 1990s retro revival.