Manufacturing / Switzerland
Making your day
Priding itself on producing the most desirable, high-octane treats – from your morning coffee to the linen you sleep in – Switzerland has every minute covered. Here's how its exports see you through from dusk till dawn.

1.
Waking up in a comfortable Riposa bed
Sink into sleep in perfect comfort, thanks to Riposa's 20-year-old mattress technology, which contours the bed to the body. Made in the canton of Glarus, a mountainous mini-manufacturing hub near Zürich, the brand's output is largely domestic but has scope to stretch beyond Switzerland.
riposa.ch
---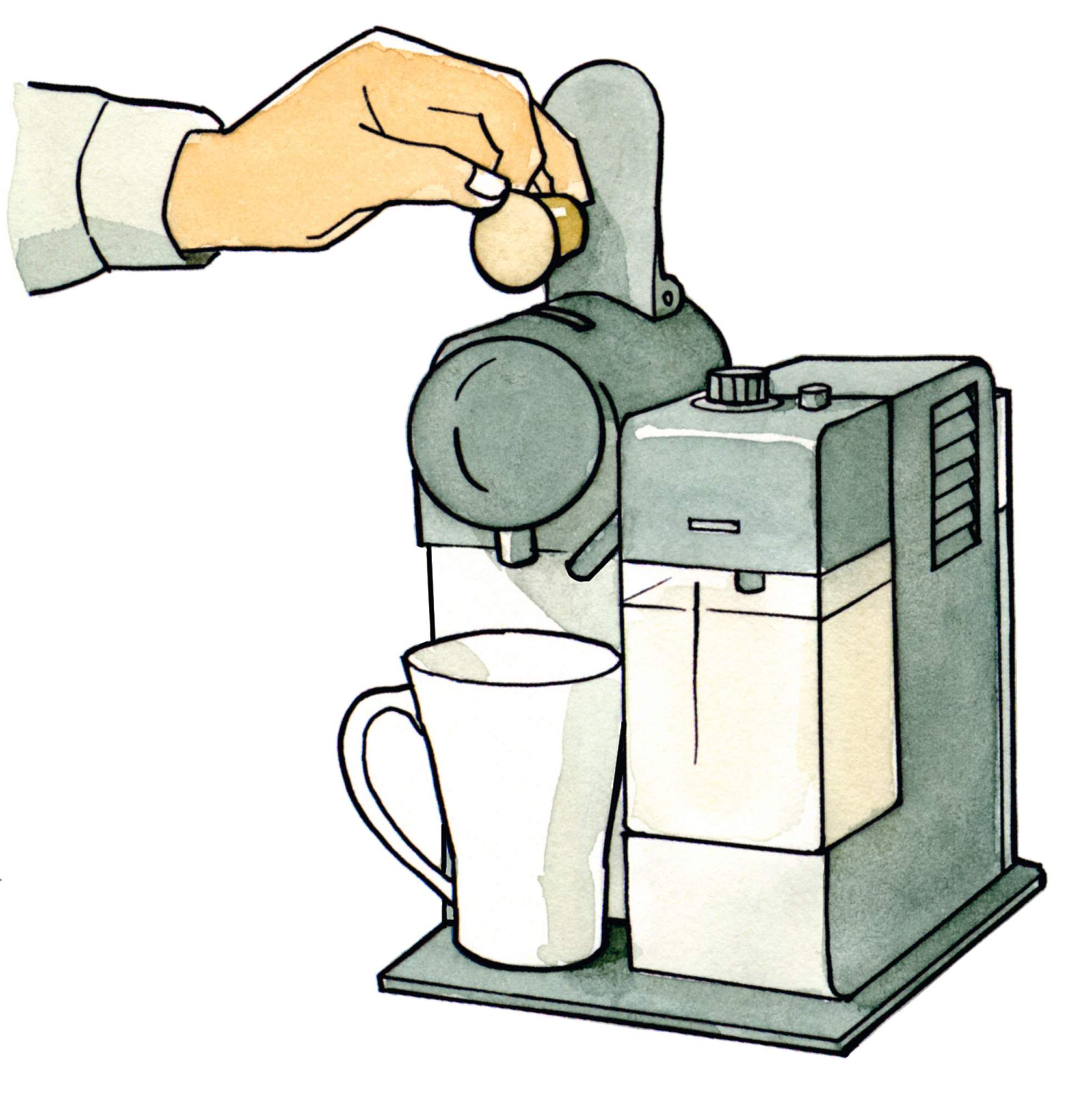 2.
Putting your feet down on a Ruckstuhl rug
While a good Mitteleuropean home tends to have the luxury of under-floor heating, that first step out of bed is made all the more enjoyable when trod onto a Ruckstuhl rug. Founded in 1881, the company makes beautiful carpets from natural fibres in the town of Langenthal, between Zürich and Bern.
ruckstuhl.com
---
3.
Popping your capsule into a Nespresso machine
You can't deny that Nestlé-backed Nespresso changed your mornings when it brought its aluminium capsules to market in 1986. Now positioned as a premium brand, Nespresso has global reach from kitchen counters to hotel mini-bars and airport lounges to Michelin-star restaurants. There's also the pulling power of brand ambassador George Clooney.
nespresso.com
---
4.
Pulling on undies and socks from Rohner and Calida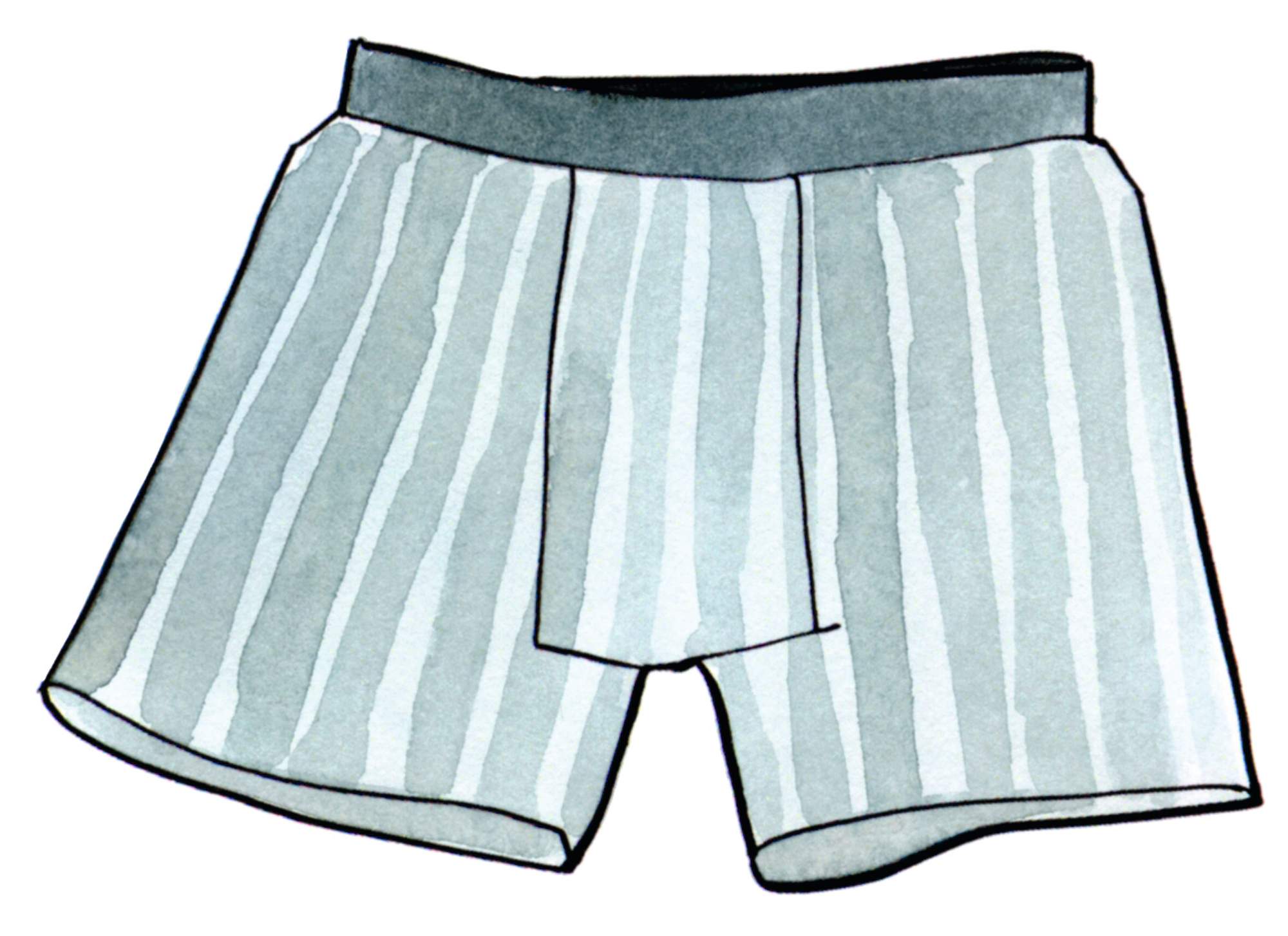 Your most precious parts covered with these underwear and sock specialists, which do a tidy business beyond their country's borders. Since 1930, Rohner has been perfecting socks that are suited for keeping toes dry in any terrain and Calida's fine cotton briefs won't let you down.
rohner-socks.com; calida.com
---
5.
Putting your recycling in your Peka cupboard system
Anyone who has spotted a neatly stacked and tied pile of papers on a Swiss street will recognise that recycling is something of a fine art here. Peka constructs systems that fit in cupboards to make organising your rubbish, vacuum, brushes and brooms an aesthetic pleasure.
peka-system.ch
---
6.
Rocking your On trainers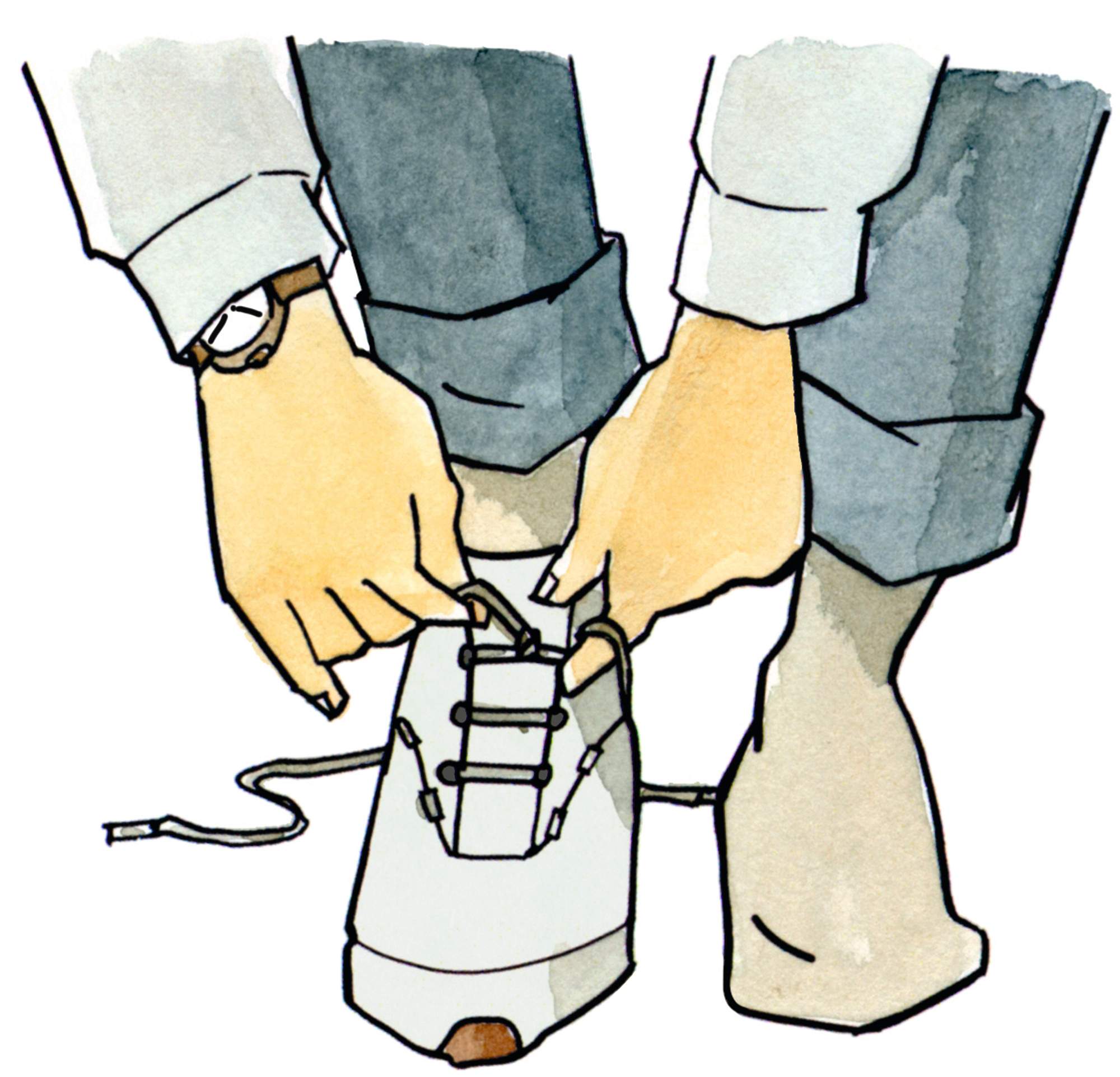 Endorsed by Switzerland's sporty soft-power ambassador Roger Federer (he's also an investor), it's a rare day in Zürich when you don't spot someone cutting a stylish path wearing a pair of On trainers. The Zürich-headquartered company is on an impressive international-growth path, nipping at the heels of the industry's giants.
on-running.com
---
7.
Checking your time on your Swiss-made watch
In a nation famous for watch-making, you need to be on point with your knowledge on the subject as dinner-table conversations quickly turning to the intricacies of Rolexes, Omegas, Patek Philippes and more. A quick trip to the city of Biel – the home of many industry behemoths – might provide the insight you need at its many museums dedicated to horology.
---
8.
Sitting on a train bench designed by Burri
While waiting for Swiss public transportation tends to be a brief affair – networks operate fairly smoothly – designer Burri makes the experience an enjoyable one. It makes public realm elements, including benches, which fit elegantly into the urban landscape and with all the ergonomic comforts you would expect in a nation known for its high-end furniture.
burri.world
---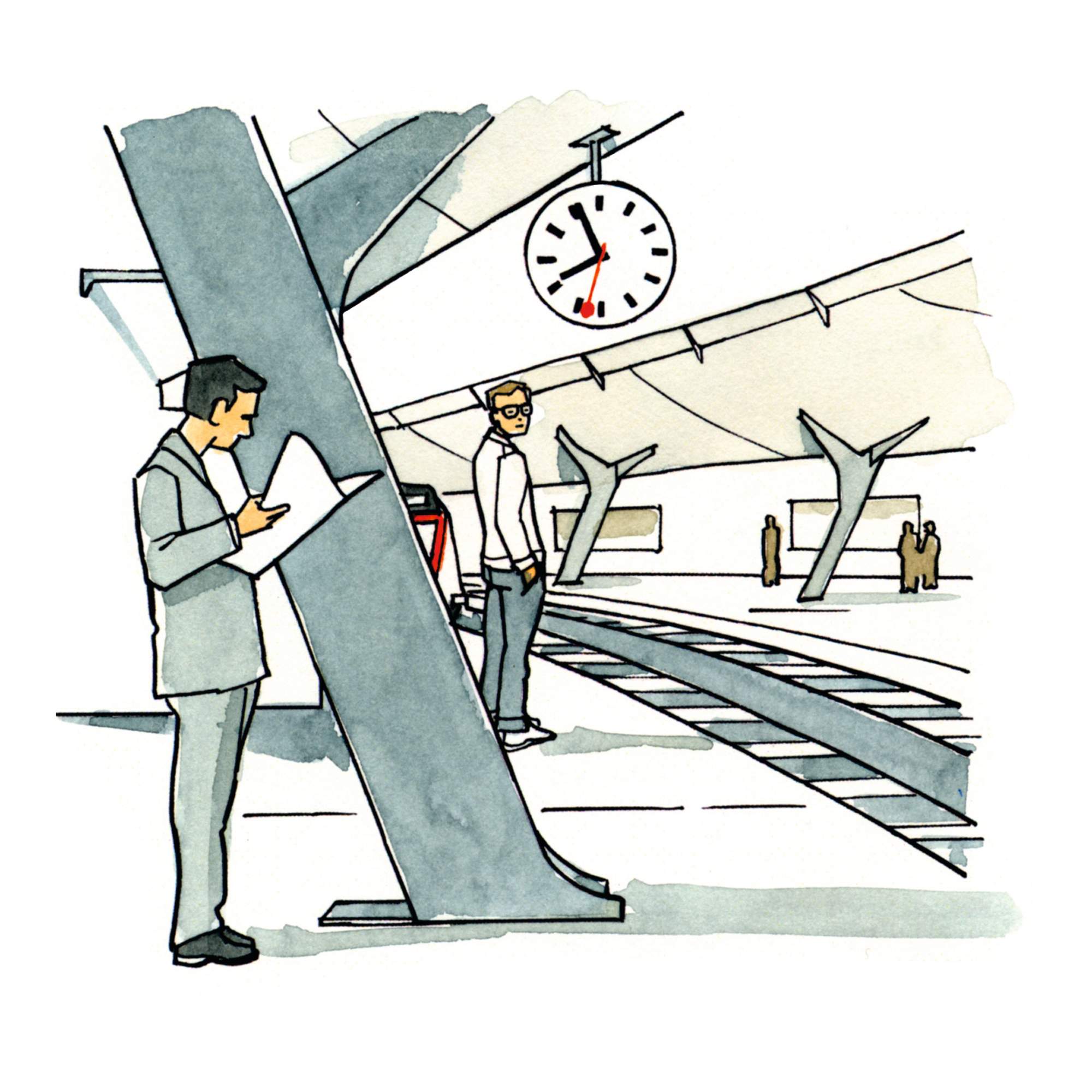 9.
Checking the arrival time on a Mobatime clock
Swiss commuters can leave watches at home – if they must – and keep phones in pockets on scenic commutes. They can refer instead to the weatherproof and eye-catching Mobatime clocks in public spaces that help to ensure that people are always on time.
mobatime.com
---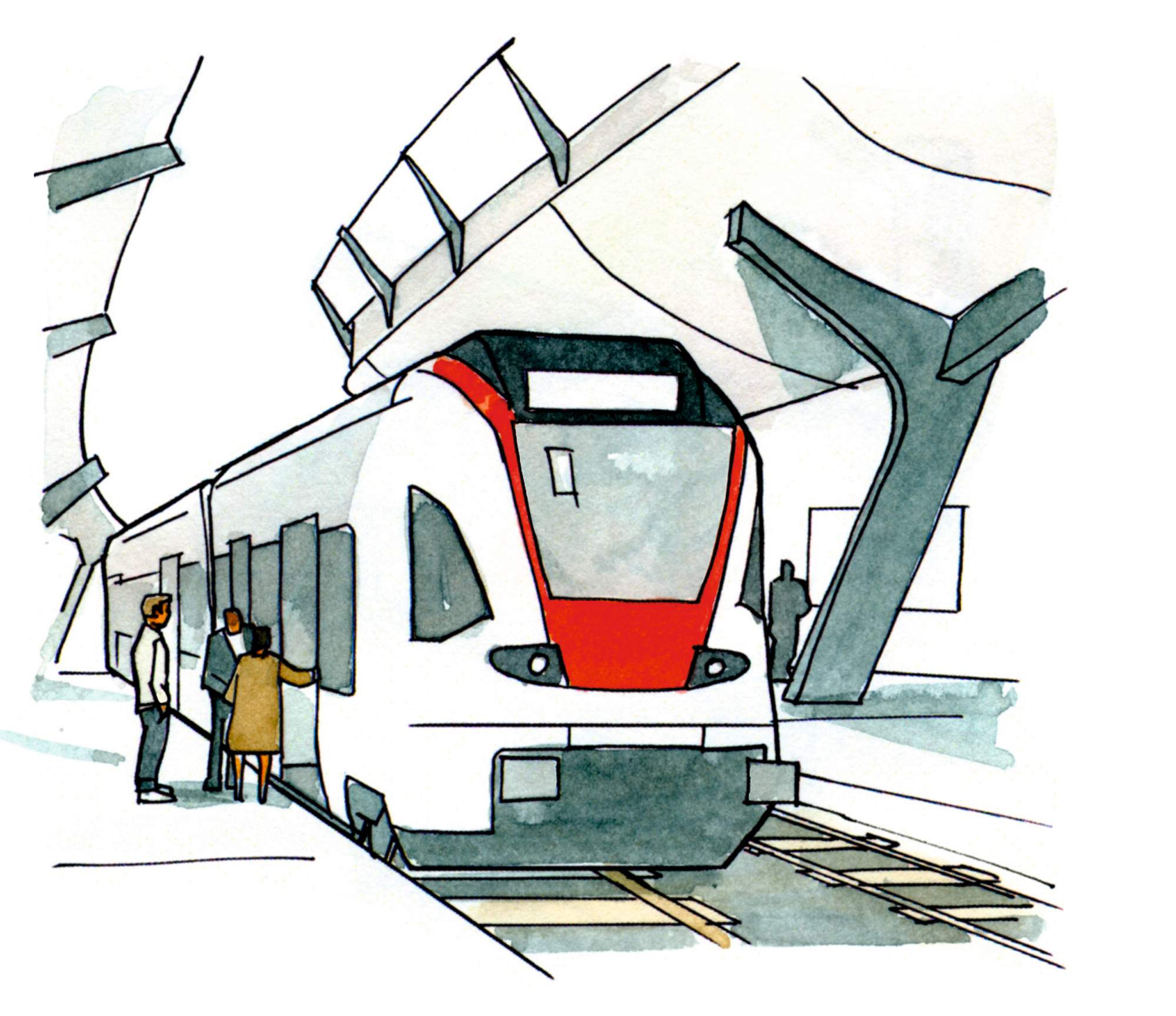 10.
Boarding a Stadler train
Step into a spacious Stadler Giruno train and you are immediately in a better place. The Swiss-made high-speed electric train covers long distances with haste, with its handsome wind-resistant design bringing commuter towns closer to larger cities.
stadlerrail.com
---
11.
Sitting on transport-tough fabric from Lantal
Under the guise of "transportation fashion", Lantal crafts textiles that are comfortable and hard-wearing, supplying seat coverings to everyone from European rail operators and Asian airlines to Air Force One. Fabrics from the brand also feature in Switzerland's trains and trams, giving a real presidential experience to all kinds of everyday workers.
lantal.com
---
12.
Walking into a Vitra-fitted office lobby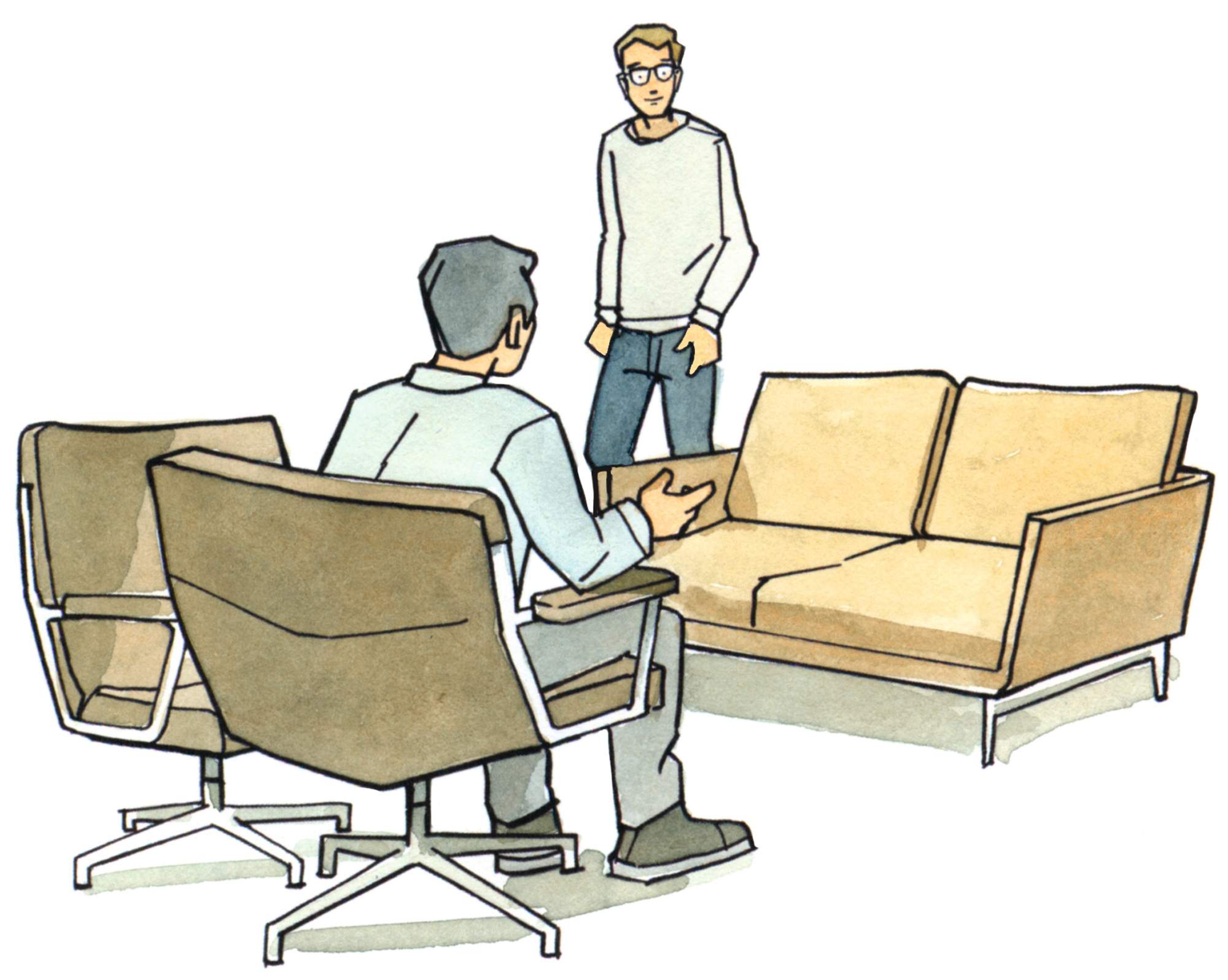 From the world-class headquarters of the Lausanne-based International Olympic Committee to the gigantic Seoul home of Korean cosmetics company Amorepacific, a well-designed sense of arrival is provided by Basel furniture-maker Vitra. Its furniture has helped form smart fit-outs to offices and lobbies the world over. They have a fine business for the home as well
vitra.com
---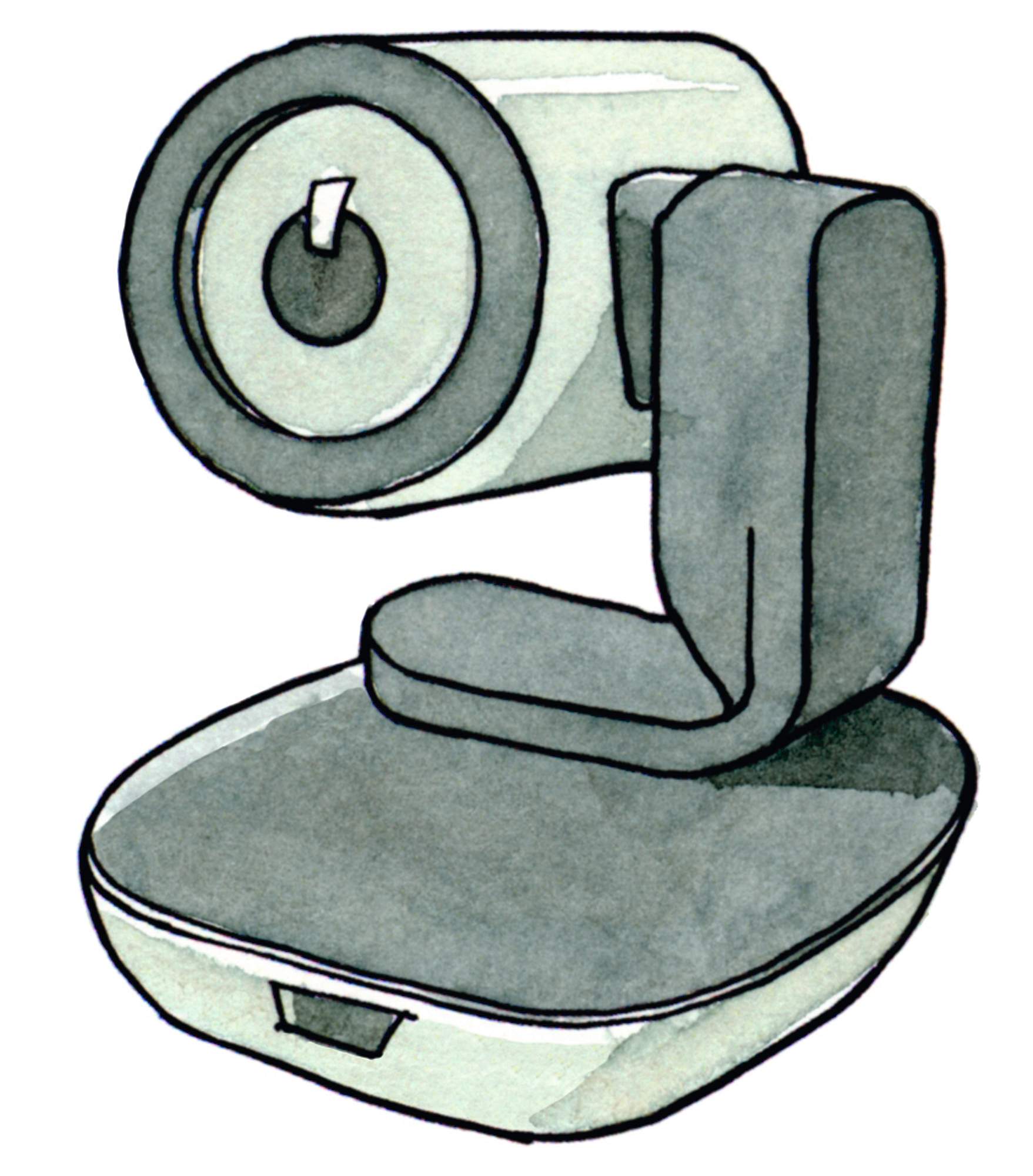 13.
Looking and sounding sharp with Logitech gear
You might have thought this giant in the digital and gaming accessories space was Chinese but in fact Logitech is a Swiss business with its global headquarters here and design offices around the world. Thanks to lockdowns pushing more people to set up home offices, it's no surprise that business is booming for its core camera and audio products.
logitech.com
---
14.
Sitting in the sunlight on an Embru café chair
In eye-catching shades of red and yellow, the Embru café chair keeps Swiss alfresco spots looking cool year-round. A design icon since the 1930s (with little needing to be changed since) the simple hooped plastic bands wrapped across tough metal provide hardy seating that is easy for busy business owners to maintain.
embru.ch
---
15.
Going up in a Schindler lift
The best-built towers rising in the Far East look to the engineering of Schindler lifts and escalators. Based in hilly Lucerne, the firm, which employs some 65,000 workers and had a turnover of more than chf11bn (€10.2bn) in 2019, continues to look skyward in its pursuit of creating smart and sustainable mobility machines.
schindler.com
---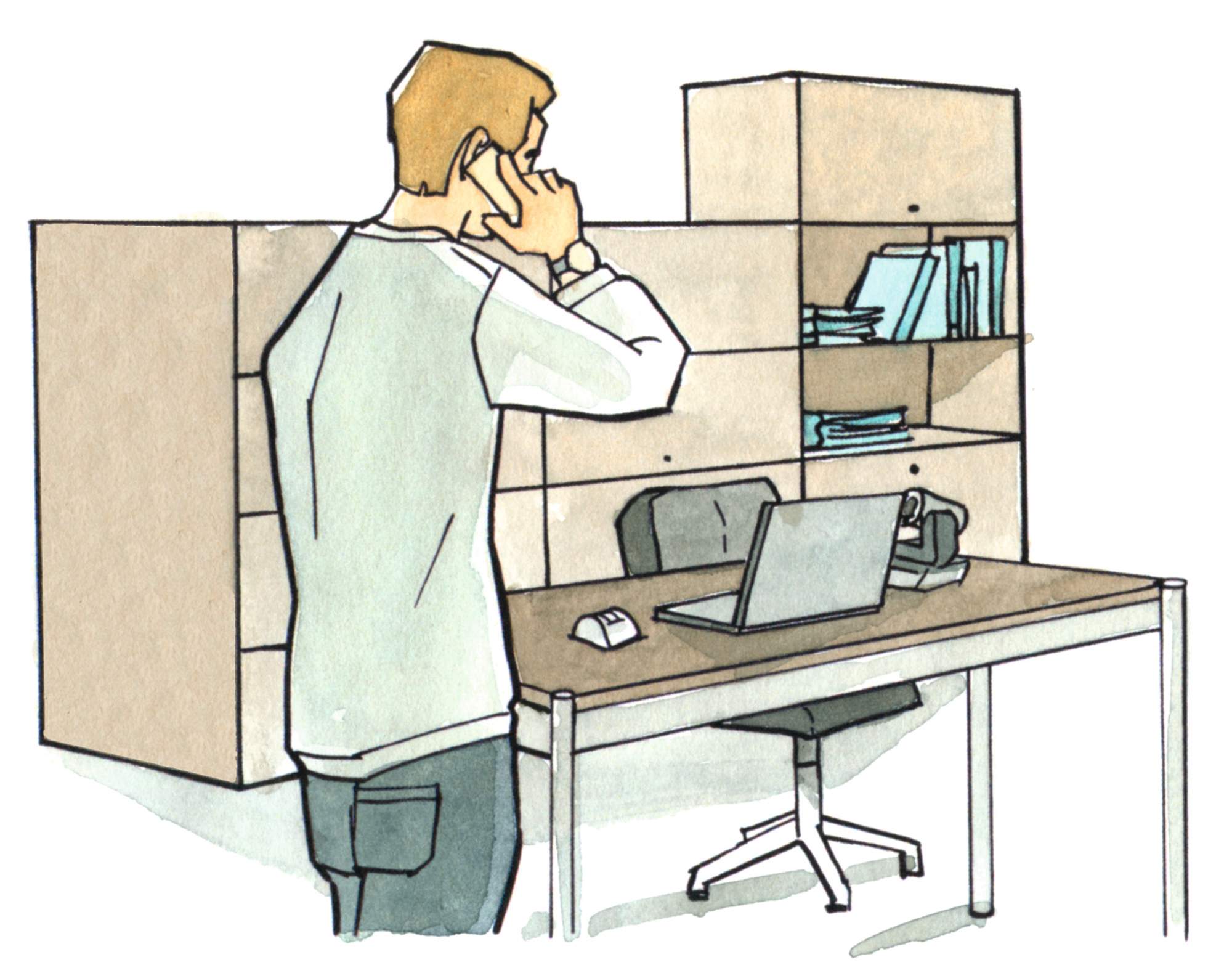 16.
Walking back into an office full of USM
No good home or office is complete without a modular storage system courtesy of usm. Since 1965, sales of its customisable shelving units have been growing alongside the businesses that they've kept organised.
usm.com
---
17.
Sipping Starbucks coffee courtesy of Thermoplan
Starbucks has a Swiss secret in its ingredients for global success: coffee machines from Thermoplan. The machine, called the Mastrena, is made exclusively for the global mega-brand. Why is Thermoplan the go-to? Its machines are ultra-fast and provide the consistency and longevity that only the best engineering can muster.
thermoplan.ch
---
18.
Answering nature's call in a Geberit urinal
OK, we'll leave the usage process to your imagination. But for businesses, Europe's top company for bathroom products – from "turbo-flush" toilets to wall-flushed tap systems – honours the Swiss code of reliable, functional and handsome design. The Geberit group is a global giant but its base remains by the fresh waters of Lake Zürich in Rapperswil-Jona.
geberit.com
---
19.
Boarding a Pilatus aircraft being de-iced with fluid from Clariant
Renowned for the rugged single-engine pc-12 runabout (in service with Australia's flying doctors, Canada's rcmp, the Finnish Air Force and more), the company has a bulging order book for its zippy pc-24 business jet and also does a brisk trade in military trainer aircraft. Keeping planes flying in freezing temperatures is aided by Clariant-developed chemicals: the brand's de-icing fluids are fast window-frost beaters.
pilatus-aircraft.com; clariant.com
---
20.
Unlocking your front door with a DormakabaKaba key
The Swiss are obsessive about keys, and the nation's main supplier's patent-protected Kaba 20 system might be the world's finest. You can trust us when we say that lock pickers have their work cut-out trying to get through a Kaba system.
dormakaba.com
---
21.
Popping your dinner in a V-Zug oven
No Swiss home is complete without an appliance from this company, which manufactures all its wares in the country. Based on the shores of Lake Zug, the brand is expanding its global remit. The sleek and minimalistic designs of its ovens are finding handsome new homes for themselves in kitchens the world over, particularly in Asia. Beloved for their steaming prowess and ease of use, these ovens don't just enhance the aesthetics of a kitchen, they tend to take the quality of the food being cooked in them up a few notches as well.
vzug.com
---
22.
Washing your dishes in a Franke sink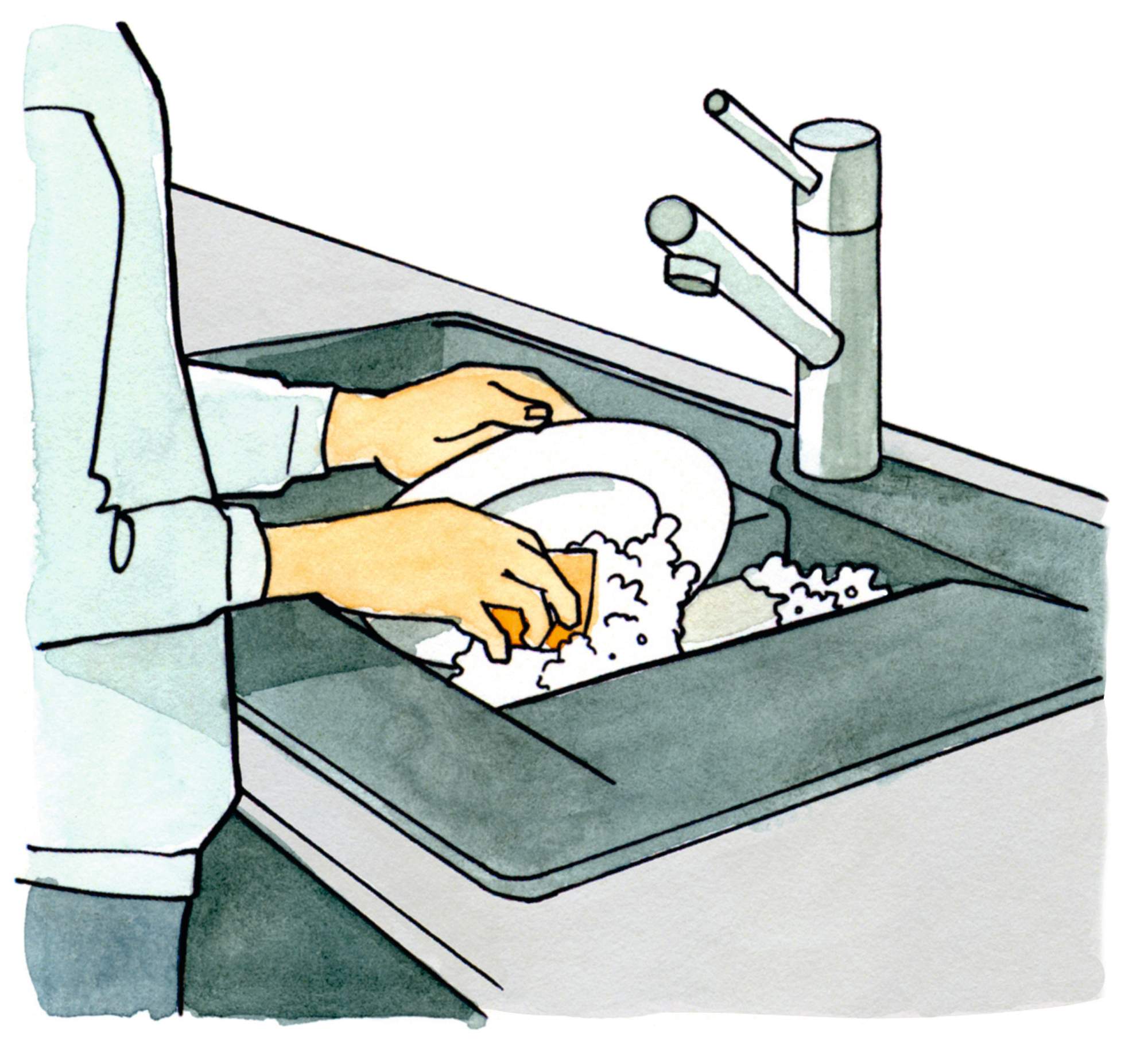 For decades Franke has been turning sheet metal into seriously tough (and good-looking) kitchen sinks. The sink specialist evolved into a company respected globally for creating kitchen units of the highest quality. Customers from all parts of the world still invest a little more for its specially made sink collections – winners in the washing-up department.
franke.com
---
23.
Hanging your laundry on a telescopic Stewi clothes dryer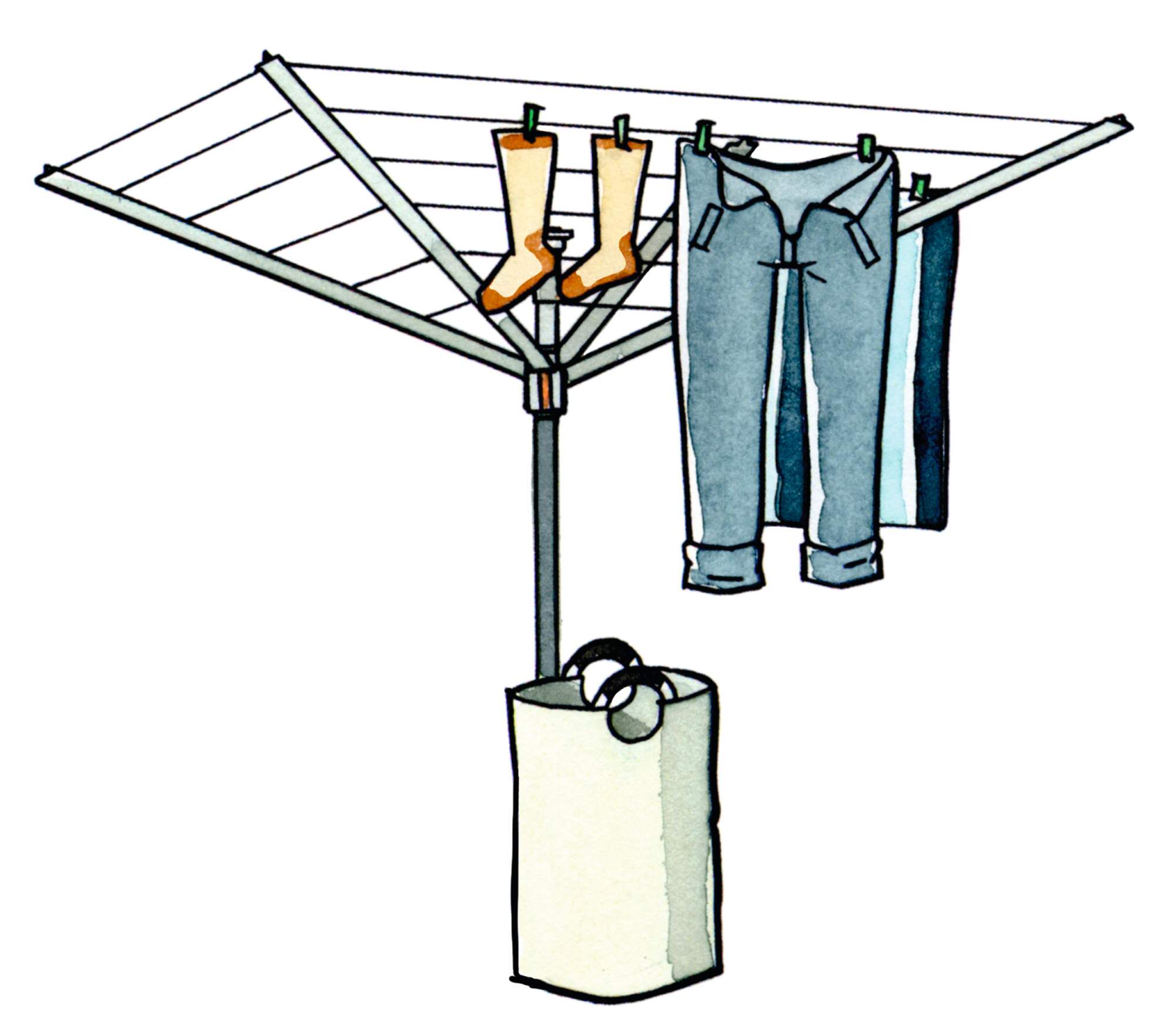 If you must display your undies to all and sundry, do so in style. Stewi provides a clever option for drying clothes, even within the most compact city apartments. It offers both telescopic options that can fold out discreetly from wall units for indoor environments and handsome outdoor rotary systems that offer fine free-standing options for the nation's sunny gardens.
stewi.com
---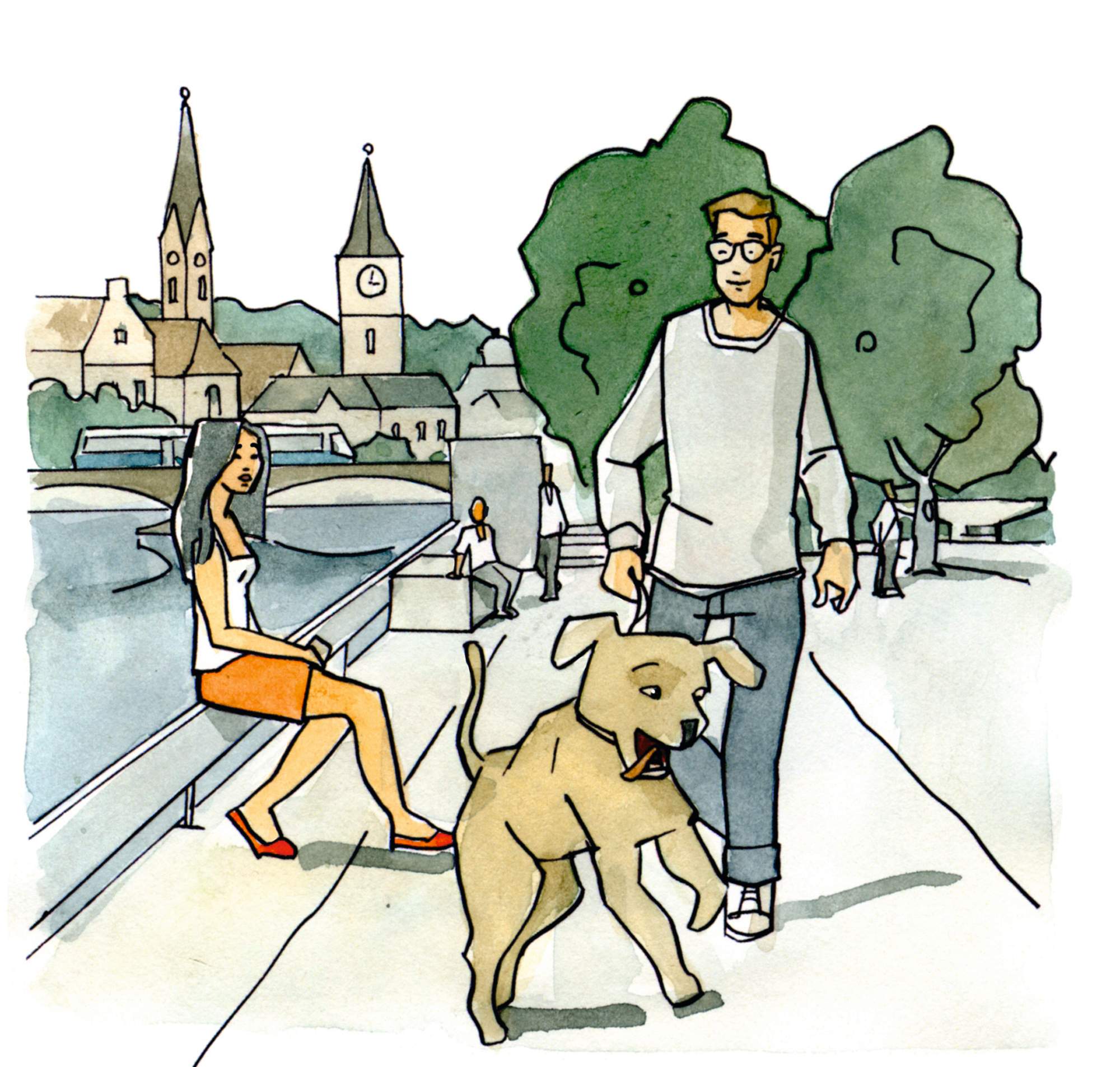 24.
Taking the dog for a walk in your Kandahar boots
Whether residing in a snowy mountain village or in the centre of Zürich, the all-weather boot of choice comes from the family-owned Kandahar shoemaking brand. Its sheepskin-lined footwear is made with care in the outskirts of lake city Thun and its vintage pieces from yesteryear still command a hefty sum.
kandahar.ch
---
25.
Snuggling back into Schlossberg linen
To complement a comfy mattress you need quality linen made by Schlossberg in Ermatingen, an idyllic location on the German-bordering Lake Constance. Here high-end machinery makes ultra-soft bedding. They do a good jersey and ultra-delicate lingerie too. A good night for all.
schlossberg.ch