Briefing / Global
Politics
Briefing
Canadian Greens elect a black party leader, populism in Portugal and the race to succeed Angela Merkel.
Green revolution
canada — politics
Annamie Paul's election as the new leader of Canada's Green Party in October marked several firsts. Among them, the landmarks of becoming the first woman of colour – and the first black person – to lead a national political party in Canada.
"We have to ask ourselves why, in 2020, I'm only the fifth woman to lead a federal party," says Paul (pictured), a lawyer and relative newcomer to national politics. "[Women make up] about 51 per cent of our population. We're going to do what is necessary to make all people in Canada feel included in politics. And [my election] helps."
The Green Party scored its best-ever general election result in 2019, when three mps were voted in. These numbers might appear small – Canada's House of Commons comprises 338 mps – but they signal a shift in attitudes towards the Greens, says Paul, citing an increasing number of victories in local and provincial elections in the past few years.
"We're going to do what is necessary to make all people in Canada feel included in politics"
"There is still some reticence that perhaps we have great ideas but that we are not professional enough, not disciplined enough to be able to execute them," she says. "[But] I think people in Canada are really ready to consider us under these circumstances."
Those circumstances – the pandemic, the economic damage and the social inequities it has laid bare – have forced the party to pivot to a broader array of issues. "We [have to] contribute positively to the conversation about how to get through this moment and what comes afterwards – how to prevent people from falling through the cracks, how [to] address the gaps in our social safety net, and how we can deal with this existential crisis, which is the climate emergency," says Paul.
She thinks that a tipping point for the Greens' fortunes is possible. "[Electoral] breakthroughs seem to [come] at moments of significant disruption," she says. "The pandemic has made people think about what their priorities are. What [the government] has been doing has not been good enough. So that's where we come in."
In with the new
vietnam — congress
In 2021, Vietnam's ruling communist party will hold its 13th national congress, the five-yearly political spectacle that sets the course of economic development and appoints new leadership. Ahead of this rubber-stamp event, outgoing top brass have been battling to place their man or woman in a plum post to secure their own legacy and a peaceful retirement.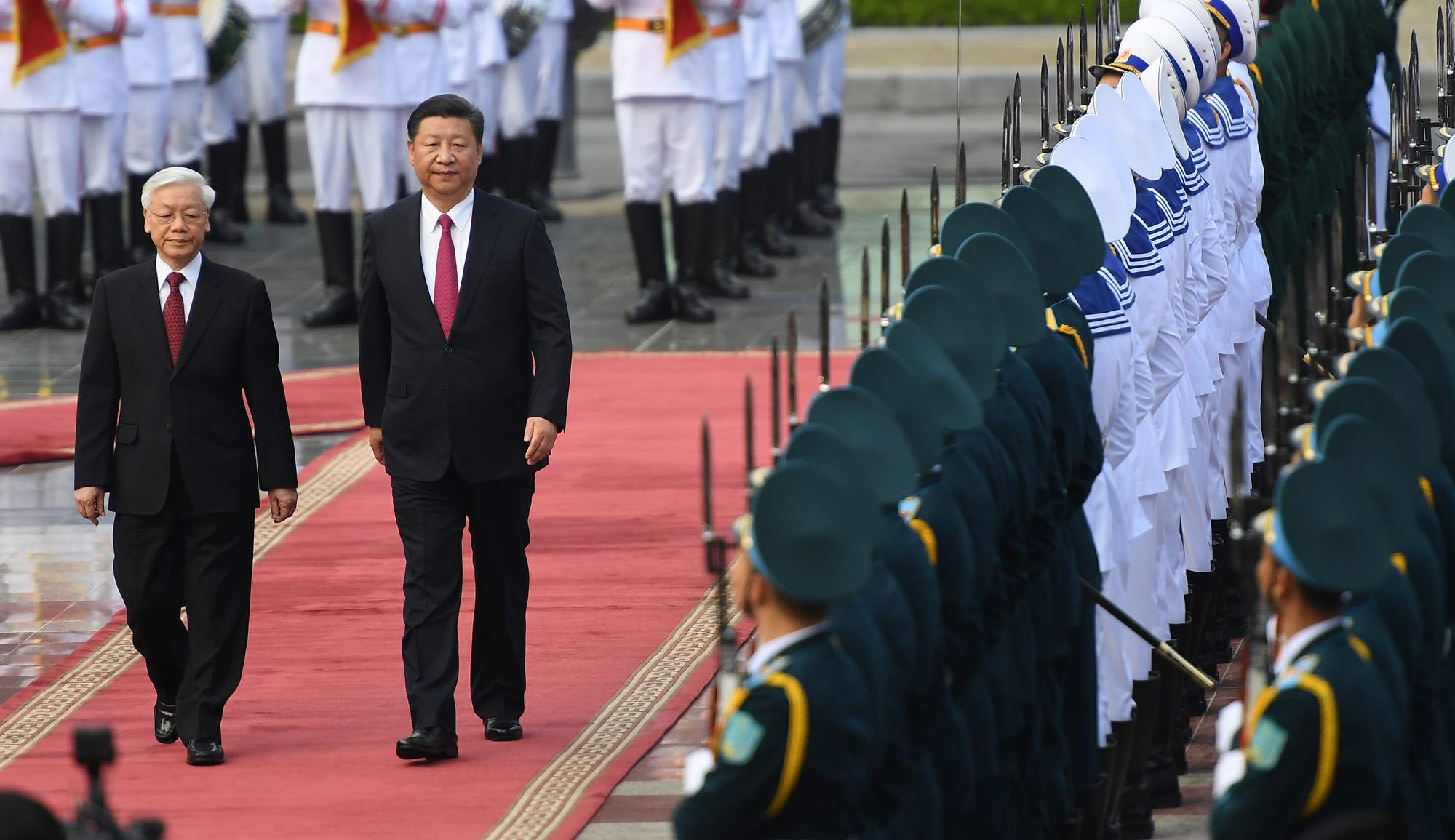 The party has four positions up for grabs: general secretary, president, prime minister and national assembly chair. After the death in 2018 of president Tran Dai Quang, current general secretary Nguyen Phu Trong has been doing two jobs. This temporary fix is expected to end next year and the reversion to Hanoi's traditional checks and balances would contrast with neighbouring China, where general secretary (and president) Xi Jinping has been consolidating his power. 
Right back
portugal — populism
For a country that was still under fascist rule 46 years ago, the idea of a populist movement entering the political fray is not taken lightly. Portugal hadn't witnessed a rise of far-right parties in recent years, as has been seen in Italy and Spain. But when a newly formed populist party, Chega – which describes itself as a conservative and national party, vowing to fight crime – secured a parliamentary seat in last year's legislative elections, experts were rattled.
Now Chega's 37-year-old leader André Ventura has started to ramp up his rhetoric ahead of the presidential elections in January 2021. Other parties have chosen to mostly ignore Ventura and it is unlikely that he'll win the presidential elections. But there is concern that his campaign might gain enough traction to sway voters down the line.
---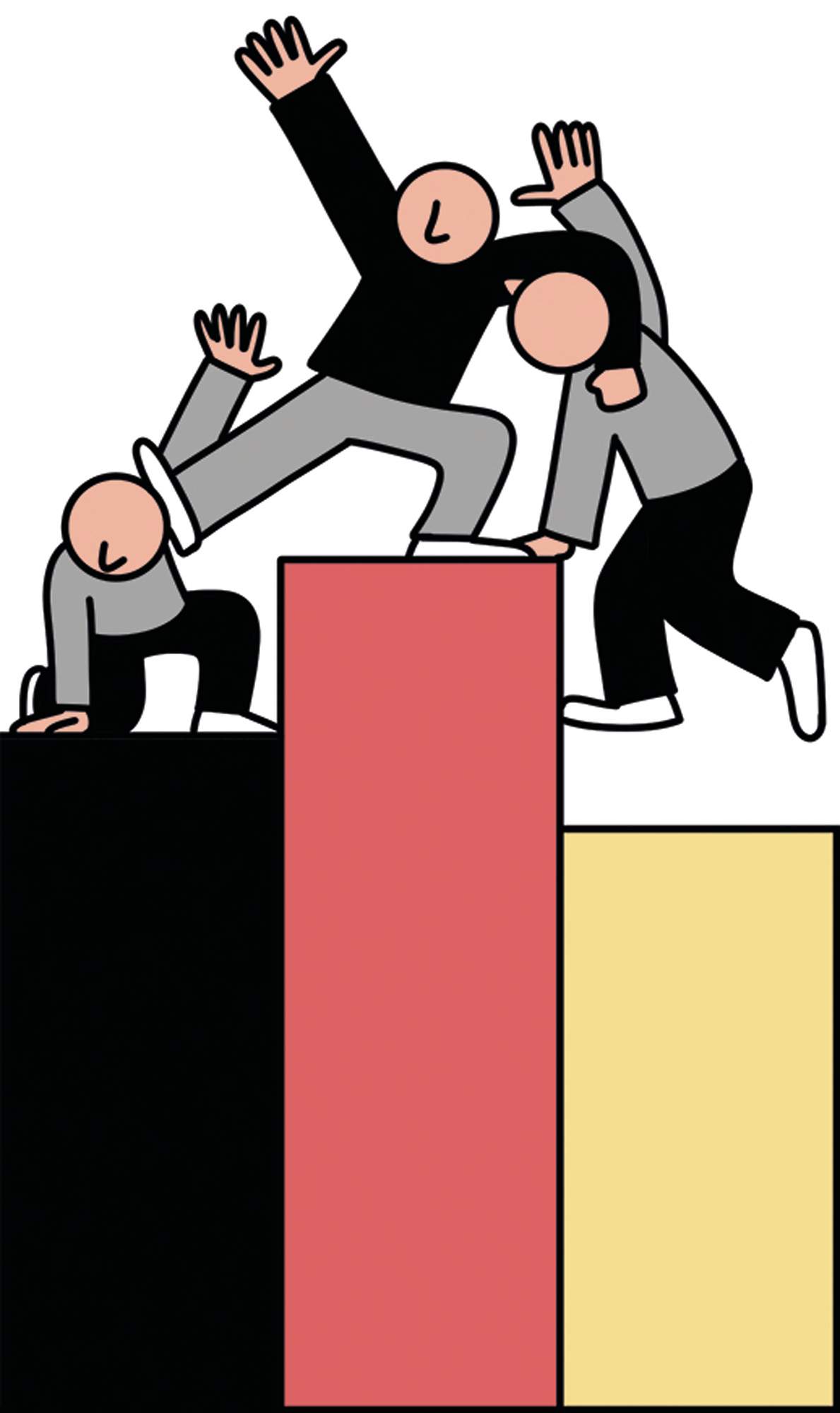 Succession drama
germany — leadership
Germany's Christian Democratic Union (cdu) has settled on a mid-January date to elect a new leader. But the race to succeed Angela Merkel, who intends to step back after federal elections planned for 2021, has been chaotic. Merkel's choice, Annegret Kramp-Karrenbauer, offered to resign as party chair after an ineffective two years at the helm, while infighting between the new frontrunners – the conservative Friedrich Merz and the more centrist Armin Laschet – means that neither is widely popular.
This could open the door for Markus Söder, head of the cdu's Bavarian sister party the Christian Social Union, to claim the mantle of candidate for the cdu-csu alliance. He was a critic of Merkel over immigration but agrees with her pandemic approach. A Söder handover, then, would bring continuity to crisis-fighting but a hard shift right in the longer term. 
Illustrator: Vincent Kilbride. Images: Shutterstock, Getty Images