Architecture / Switzerland
Redefining rural
Meet the designers giving the rustic charm of the Swiss countryside a smart update.
1
workspace
Innhub, La Punt
Snow is falling thick and fast beyond the windows of British-born architect Norman Foster's home in St Moritz but the 85-year-old's mind is on his next cycling adventure from the Swiss mountain town. "Most days I go out for a couple of hours on my bike," says Foster. "It's one of the reasons why I'm so productive up here: you can work intensely and then you take off.  Whether it's on a bike, a hike, cross country, or even downhill skiing, you return to work feeling energised."
Foster, whose firm designed Apple's headquarters in Cupertino, California, is joined by Caspar Coppetti, a passionate runner and co-founder of Switzerland's most successful sportswear start-up, On. Their discussion is about how breaking a sweat gets the creative juices flowing and how this will impact guests at Innhub, a space they are developing in the nearby town of La Punt. Foster is designing a unique type of work retreat that companies will be able to hire for brainstorming sessions, while also recharging minds and bodies.
"Not everybody is an architect or an industrial designer, or working for a sportswear company that has experience with workshops," says Coppetti, who has already funded the project – aimed at the "work tourist" – along with a small group of investors. What Coppetti describes as a "village within the village" will be sprawling, timber-shingle-covered buildings, offering visitors the use of spaces that can host groups both large and small. It will be staffed by on-site design-motivated moderators, who will ensure that workshops for guests are productive. There will also be an Olympic-standard training and medical facility – top athletes come to this region for high-altitude training – and, of course, access to the great outdoors.
"It's a very flexible building," says Foster, who, taking cues from the local Engadin region vernacular, added domed rooftops that harmonise with the mountainous landscape, as well as huge windows that will fill the place with sunlight. "So it would go on changing probably up to the point that it's inhabited and can be altered afterwards." Innhub will also feature shops for local businesses, a giant central atrium and homes. It's a special project for Foster, who has spent most of 2020 sheltering from coronavirus in the Engadin.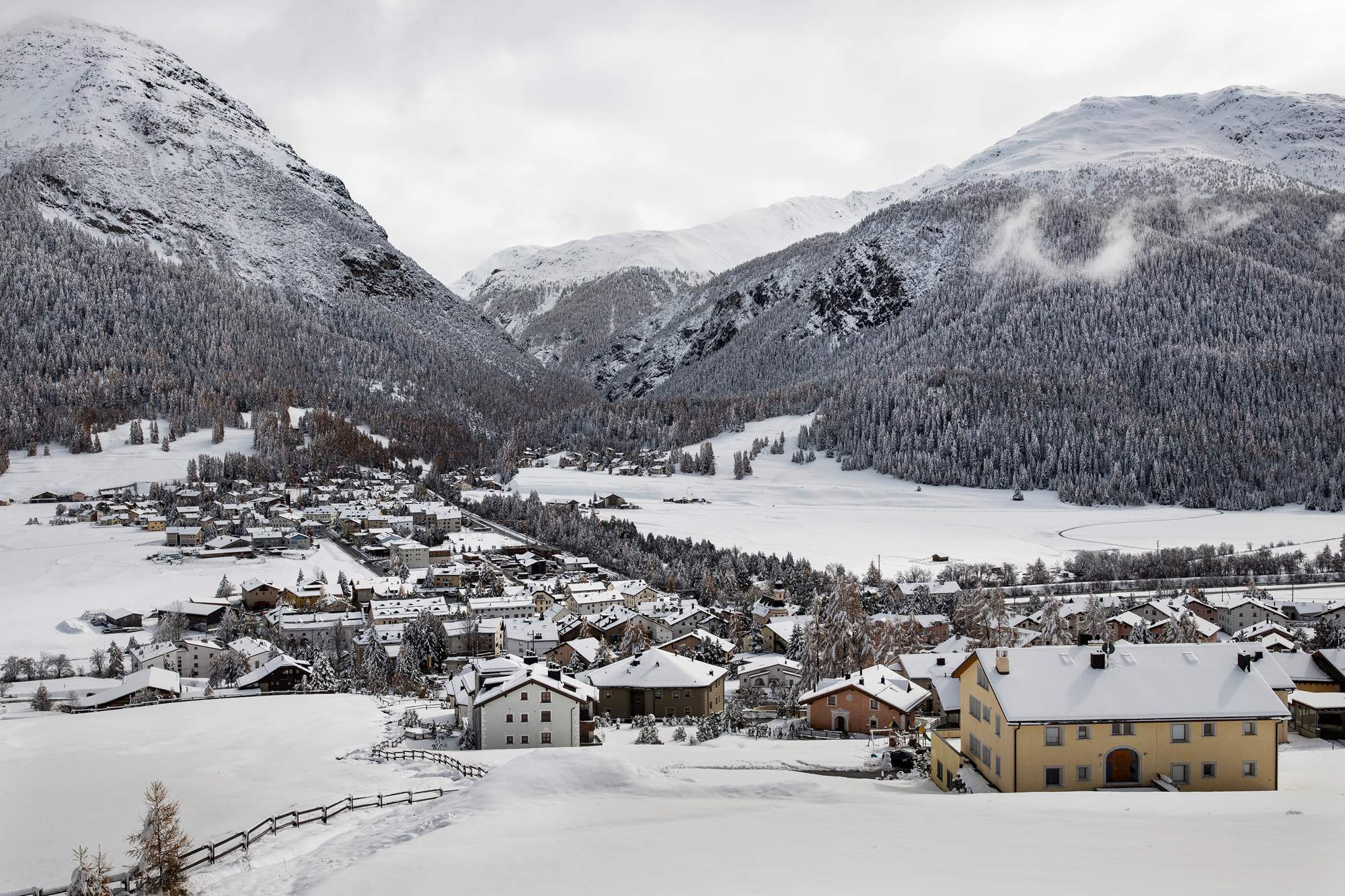 "I had an immediate appetite for the project because it has a very strong social agenda; it is about the valley and it's a place that a lot of us feel very passionate about," he says, recounting the days when his now-grown-up children wore Chalandamarz traditional dress for special events at the local school when the Foster family began spending more time here 20 years ago. "So when I put the presentation together for locals, I did it not so much with a lay audience in mind – I was actually very open about my influences. I showed images of work from Swiss Engadin artist Matias Spescha, I showed local snowscapes and related those to forms in the building. I didn't water it down."
Support for Innhub – particularly important in Switzerland, where a town votes to approve almost every potential change – has been high, and will be a major factor in ensuring its success when it opens in 2023. Coppetti says that the backing comes from the younger generations of the Engadin, who are shaking off something of a "curse" that many mountain resort towns face. "Because it is so beautiful, people who come here for vacation want it quiet," says Coppetti. "But the people who live here, they want to live and they want to prosper and they want to move forward. I grew up in a mountain town and I was very afraid that the project would get voted down but the opposite happened. We had almost 90 per cent of the people say 'yes'. This speaks to the quality of the project and [the fact] that the residents feel that this is for them. It will bring life to the village."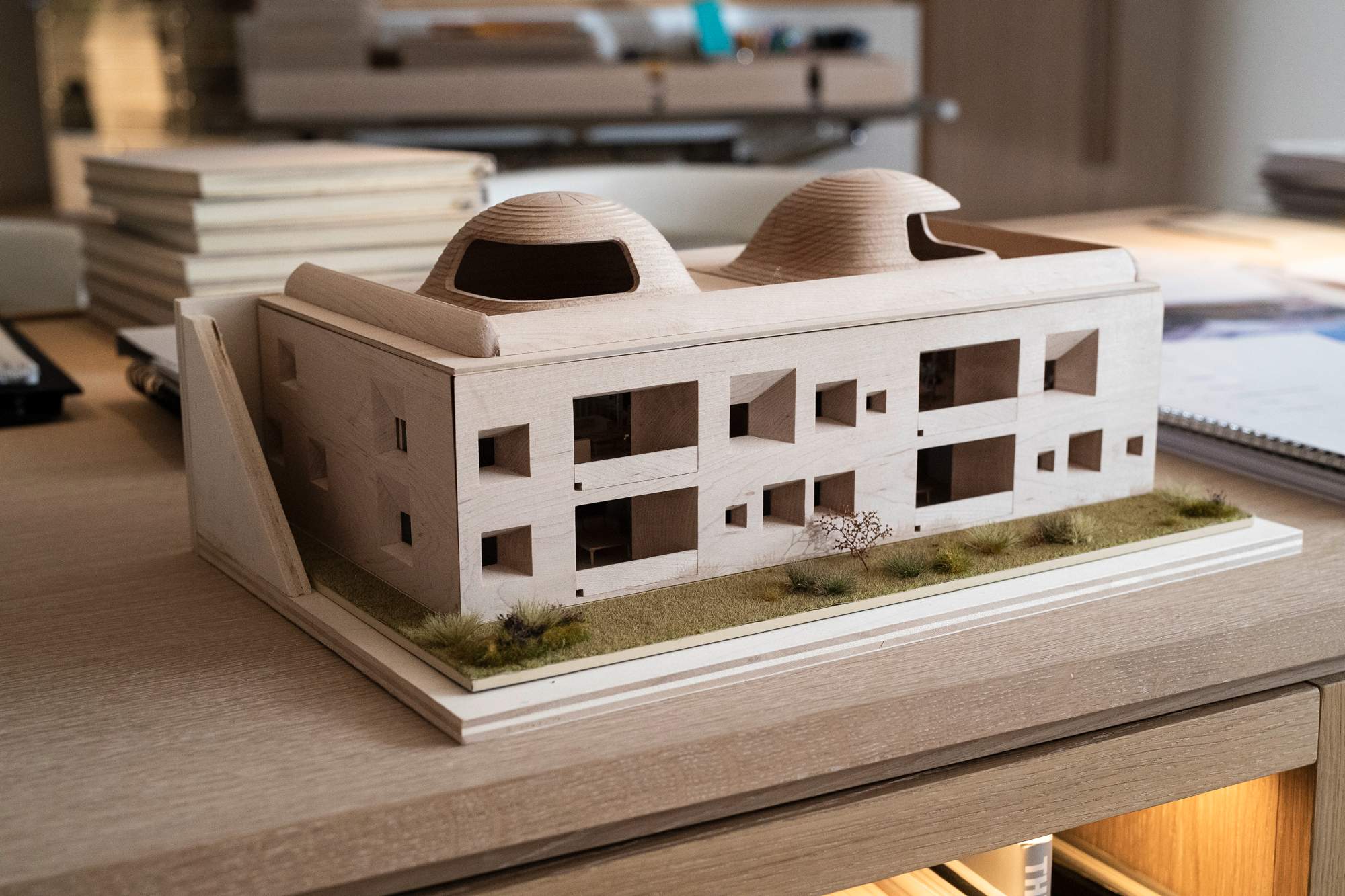 While Foster, who is working with his Madrid-based team on Innhub, says that he already has local business owners lobbying him for its retail space, he also notes that this concept is one that could impact the entire business of architecture. "The pandemic, I would argue, has not created new patterns – it has accelerated existing patterns," he says. "People worked from home before and, of course, that's exploded. But while that has hastened and magnified, the point that I'd been trying to make is that we will always need a 'third place' for work, whether that's a coffee shop or something like this in the high Alps. This concept came before the pandemic and now it's even more valid."
Foster also argues that the right type of physical space for work will become even more desirable in the years to come and while certain tasks can be done remotely, people really do need to come together – now more than ever – so that they can experience the positive social dimension of the workspace. "If the consequences of the pandemic weren't so evil, it would be nice to say we anticipated it, in a curious kind of way," he says. "This building is about pleasure, it's about sustainability, it's about natural ventilation – it's a fringe building for now, but these aspects are likely to become much more mainstream in the future."
---
2
culture
Origen Festival Cultural, Riom
High up in the Swiss Alps lies Riom, a seemingly small sleepy town. A thriving cultural scene has, however, emerged here around the Origen Festival Cultural. Starting as a regional theatre and music programme, Origen has grown into a cultural institution that reinvigorated the region by using it as a backdrop for performative art, from theatre to dance to opera. Founded by Giovanni Netzer, Origen embraces the cliché that all the world is a stage.
It was the lack of traditional cultural institutions that led Netzer to use old, empty properties for his productions. Since Origen's inception in 2005, Netzer has revived a number of buildings throughout the region that might otherwise have given way to the ravages of time or succumbed to modernisation.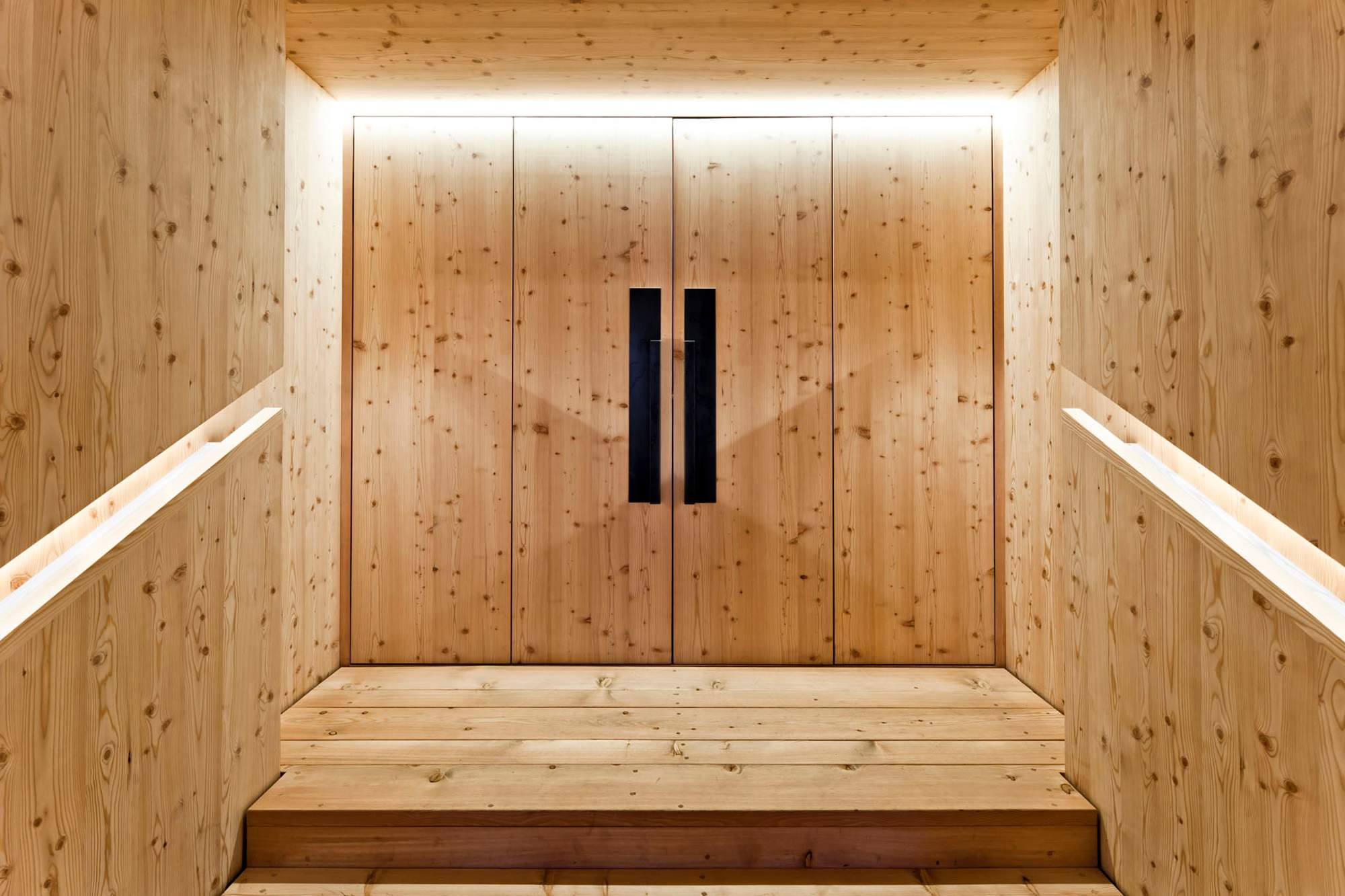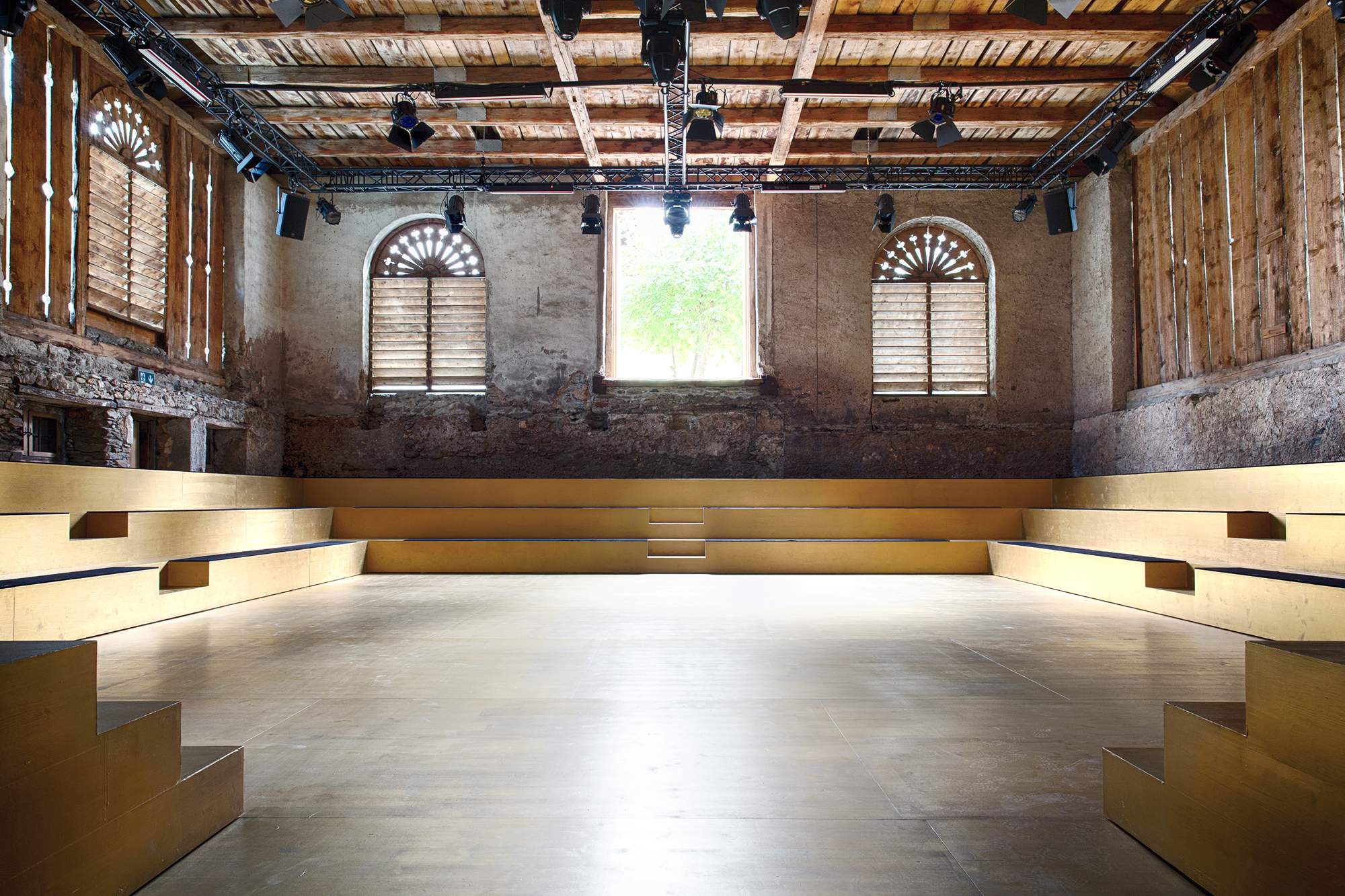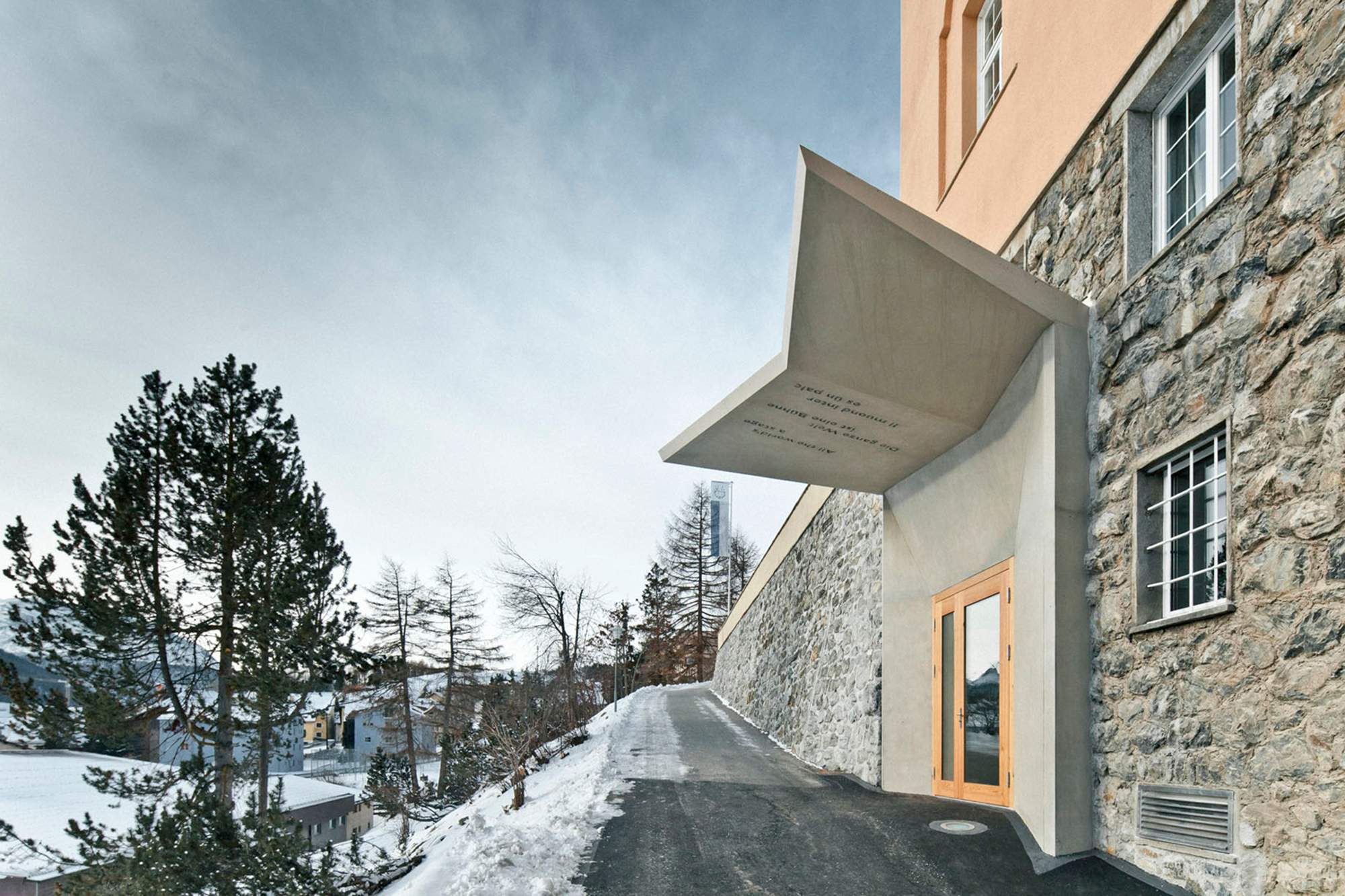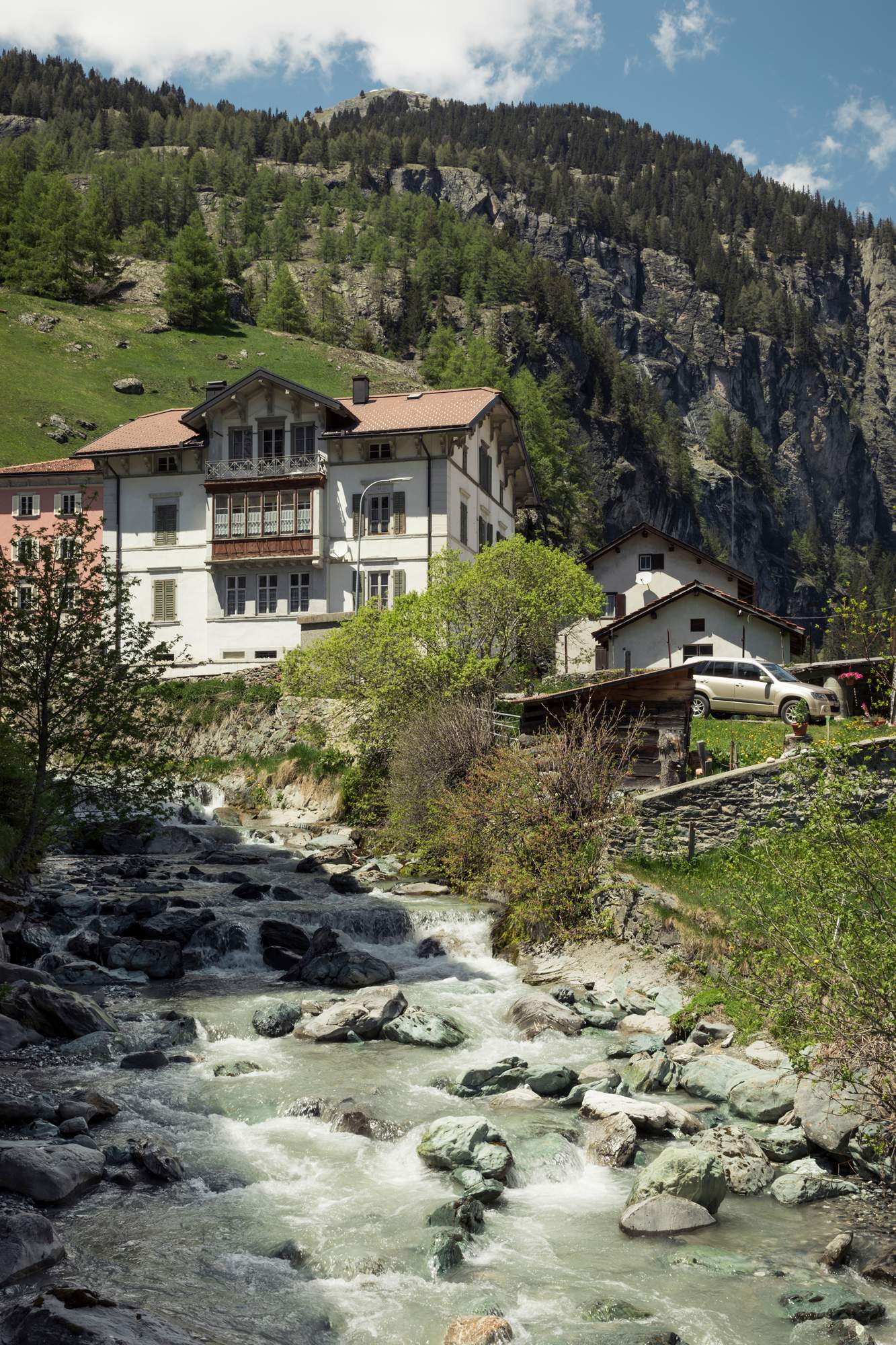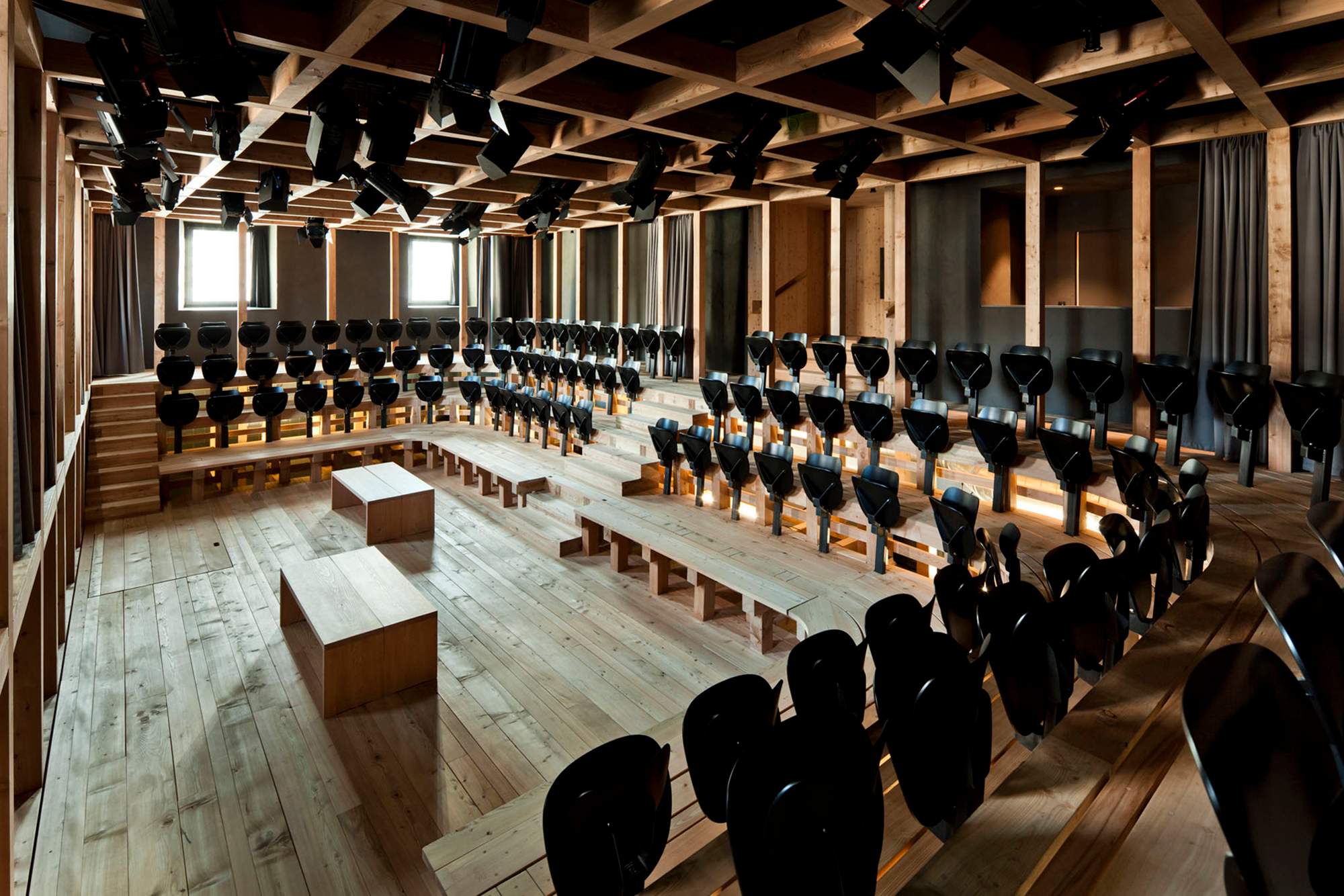 Casti da Riom, a heritage-protected castle, was the first to be repurposed by Netzer in collaboration with Marcel Liesch Architekten. The castle was reconstructed as a "house within a house"; new elements were added discretely and can be demounted without harming the original structure.
Similarly, the stables of Villa Carisch (which is now known as the Wintertheater) hardly look transformed from the outside, save for plate-glass windows placed over wooden shutters. Carmen Gasser Derungs, one of the architects behind the renovation of the stables, aimed to develop what was there rather than forcing something new.
This seamless integration of old and new is what allows the town to continue to thrive while giving Origen Festival Cultural its edge. Every performance is specially written for the venue in which it is hosted and performed by troupes and artists from all over the world, highlighting the region's vibrant history of cultural exchange as an Alpine pass town.
---
3
hospitality
Gasthaus Hergiswald, Lucerne
Those who know the village of Hergiswald, west of Lucerne, cherish it for the pilgrimage to the 17th-century forest chapel, which offers views reaching as far as the neighbouring lake city. Despite the enchanting surroundings, though, it lacked a restaurant or hotel to pair the climb with. 
Enter Gasthaus Hergiswald, a recently opened, painstakingly crafted timber inn that has quickly become a retreat for nearby residents and wanderers alike. What was once a crumbling guesthouse a few steps away from the church has reopened as a carefully crafted five-storey auberge. Erected on the stone foundations of the old structure, the inn features five rooms and a restaurant.
Here, one can't escape the feeling that the nature is very much part of the interior. Every table at the restaurant is placed next to a floor-to-ceiling window that overlooks the sumptuous greenery of the nearby Mount Pilatus. "The place feels almost introverted," says the architect Gion Caminada.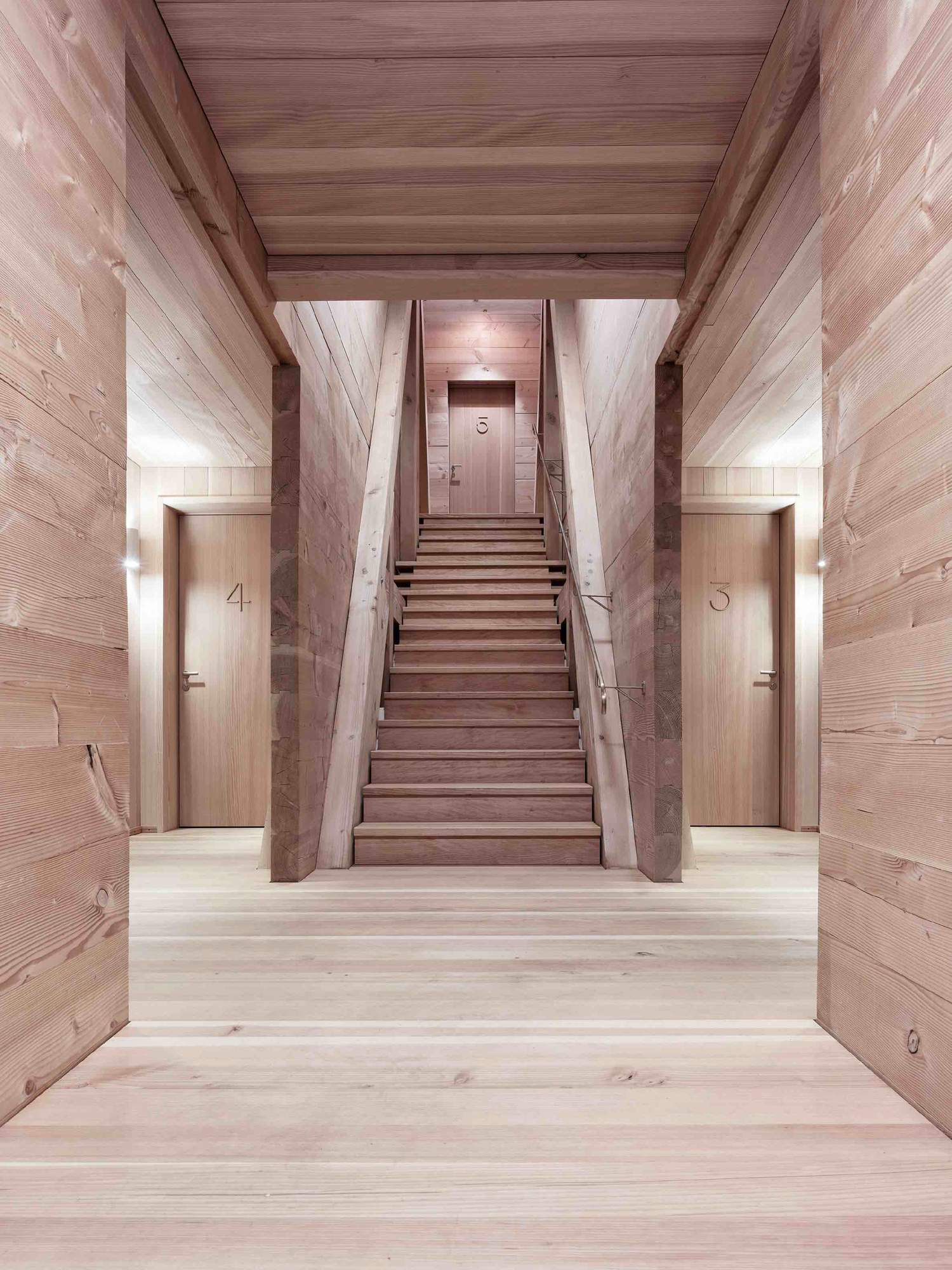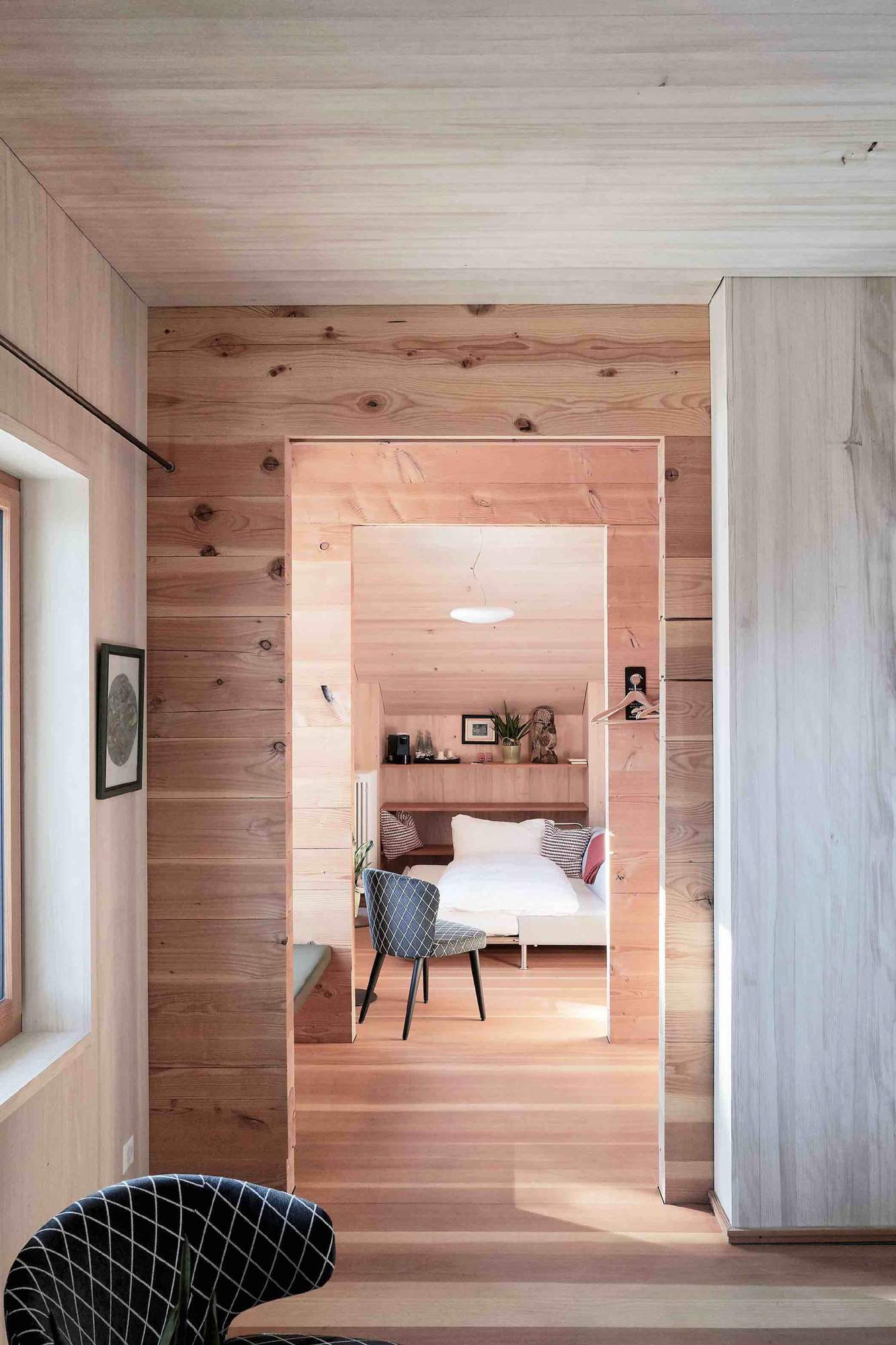 To establish this link with nature and create something with historical sensitivity in mind, the inn's managers have found the perfect facilitator in Caminada. He's famed in design circles for seamlessly adding new wooden houses in Vrin and boosting the quaint village's infrastructure without ruining its character.
In Hergiswald, Caminada similarly used locally sourced wood and made every effort to imbue the design with the village's spirit – an approach that sits well with the owners, a trio who ran a famed restaurant in the municipality for 20 years. Additionally, the inn has furthered business opportunities in Hergiswald through the establishment of an evening bus service from the main town to the hilltop forest.
---
Kengo Kuma & Associates' Paris-based partner is wrapping up her first project in the Swiss Alps. Here she discusses the similarities to Japanese design.
Whether a community centre in Australia or a museum in Turkey, architect Yuki Ikeguchi knows how to design buildings that are strikingly original yet never overpowering. Having joined renowned Japanese practice Kengo Kuma & Associates nearly 20 years ago, she is now a Paris-based partner in charge of increasingly high-profile international commissions – all the while remaining true to the firm's ethos of site-specific, unpretentious design. Ikeguchi speaks to monocle about wrapping up her first project in the Swiss Alps: a new showroom and office for Truffer, the family business that quarries the legendary Vals stone.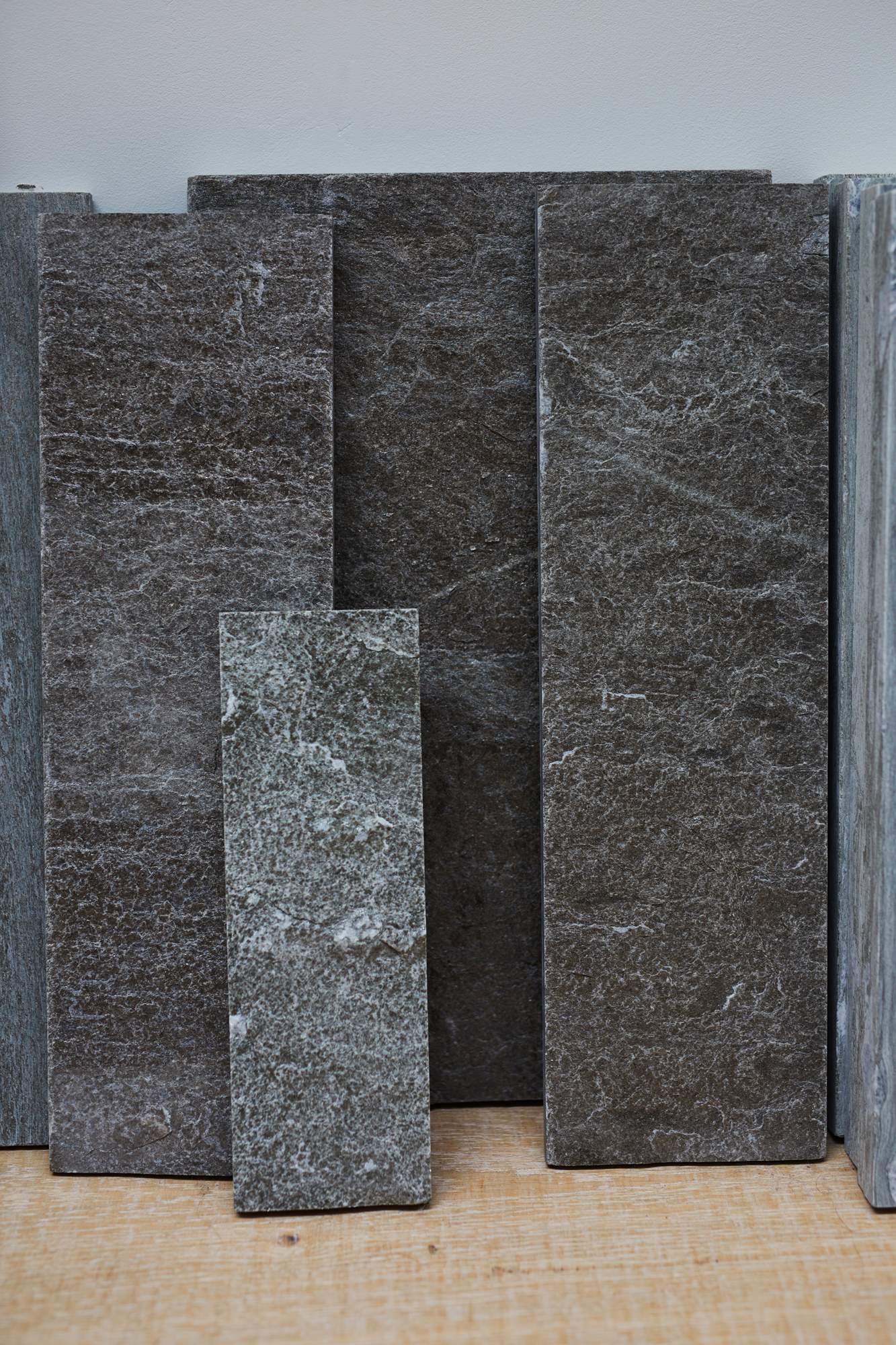 How did the location influence your design? 
Even though Vals already has many architectural highlights [including the Peter Zumthor-designed Therme Vals] the small village is mostly lined with traditional Swiss houses. This architecture works very well with the amazing valley scenery and needs to be protected and respected. There is a common language in our design [and] configuration of the roof, and in the use of Vals stone and larch wood – but the application is unique. In the façade, these wood and stone slates are suspended horizontally with steel wires and mixed in a spontaneous manner. This expression creates a soft, filtered interior light. It won't block the mountain view from inside and makes the building blend in better with the landscape. 
How will this new building serve the community of Vals? Why is it important to consider the environment in the design?
The fundamental approach of our office is to really analyse the environment and find a way to implement it in a modern way. The established aesthetic of a place needs to be reflected in the design, so the building doesn't become a standalone object, but something that works in harmony with its surroundings.
It is the Truffer family's intention to showcase what the village can offer internationally by having some special pieces of architecture built with the precious Vals stone. I hope that the building's unique presence will animate the scene of the village and promote interaction between residents and visitors.
"The building's unique presence will animate the scene of the village"
Does a project in the countryside demand a different approach from one in a city?
In a village the scale needs to relate to the human senses; this is particularly important. But people who live in the countryside actually often wish for something new that doesn't blend in completely. As an architect, there is a very delicate balance between this innovation and blending in with nature and the historical context.
Photographer: Dan Cermak, Stephanie Füssenich, Bruno Kuster und Lucia Frey