art / Global
Refined palette
Swiss chef Andreas Caminada is a connoisseur of fine art as well as food. We sample the works hanging on his restaurants' walls.
Sketch in London has its David Shrigley prints and the Faena courtyard in Miami Beach its Damien Hirst golden mammoth sculpture. Plenty of restaurants and hotels make a proud display of artworks but not all of them treat them like a bona fide collection. The difference lies not so much in the quantity of pieces but in the sentiment that underscores the selection.
For Swiss chef Andreas Caminada, whose sharing-plates restaurant Igniv has just opened a new outpost in the St Regis hotel in Bangkok, the art on the walls is more than decoration; it's personal. "I started collecting art at home but that extended into the restaurant," he says. "My restaurant is also my home. When I buy a new piece I ask myself, 'Should I bring it home or to the restaurant?'"
The restaurateur has found a valuable ally in curator and art lawyer Andreas Ritter. The pair met through mutual friends in Zürich and quickly realised that they had lots in common. "We thought it might be interesting to explore not only the concept of sharing top-end quality cuisine but also to install contemporary art and share that experience with the guests," says Ritter. That's why the duo launched the Igniv Art Collection: a series of works that, for now, are being shown inside all four Igniv restaurants (the ambition is to grow it beyond these spaces).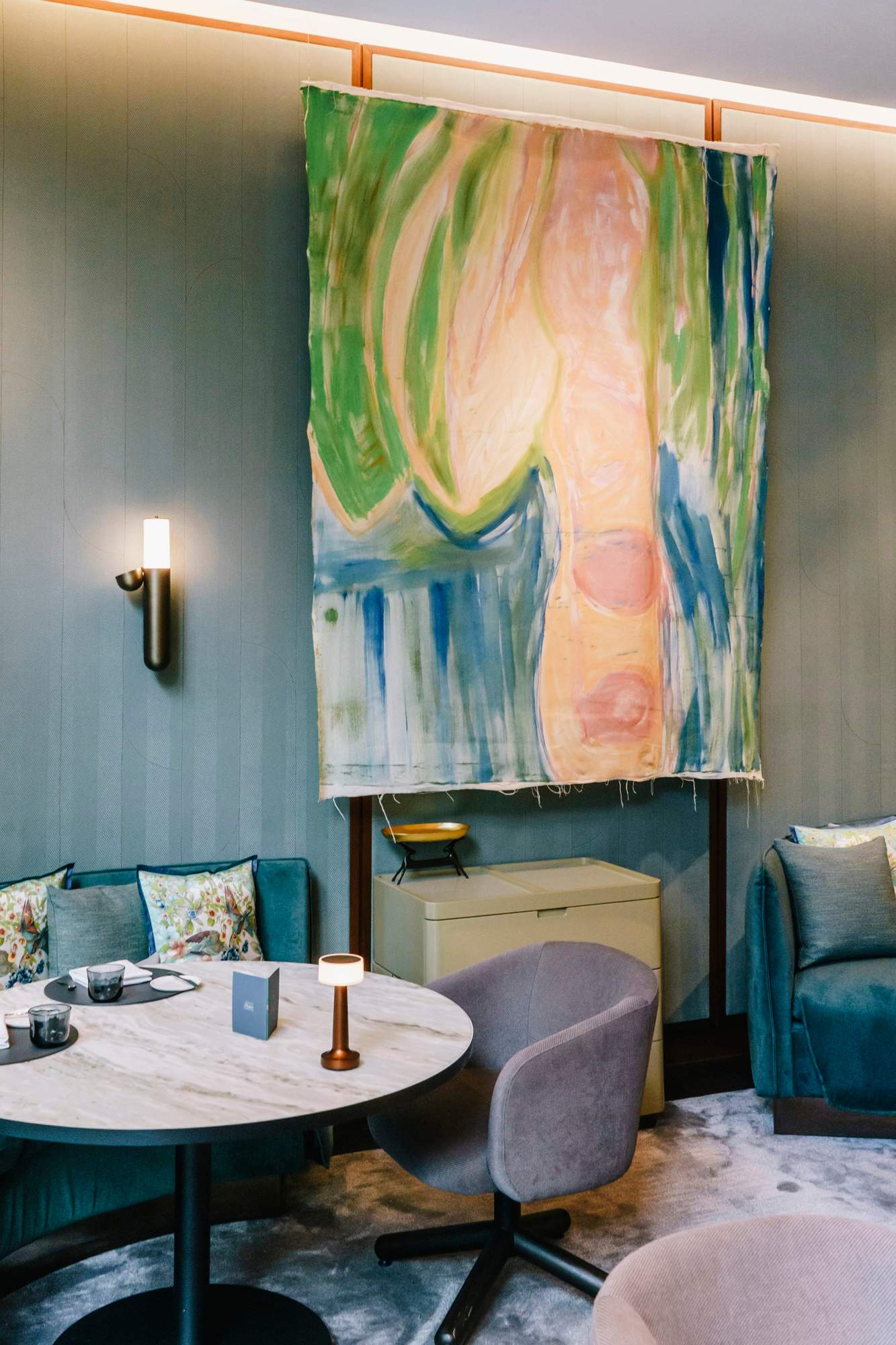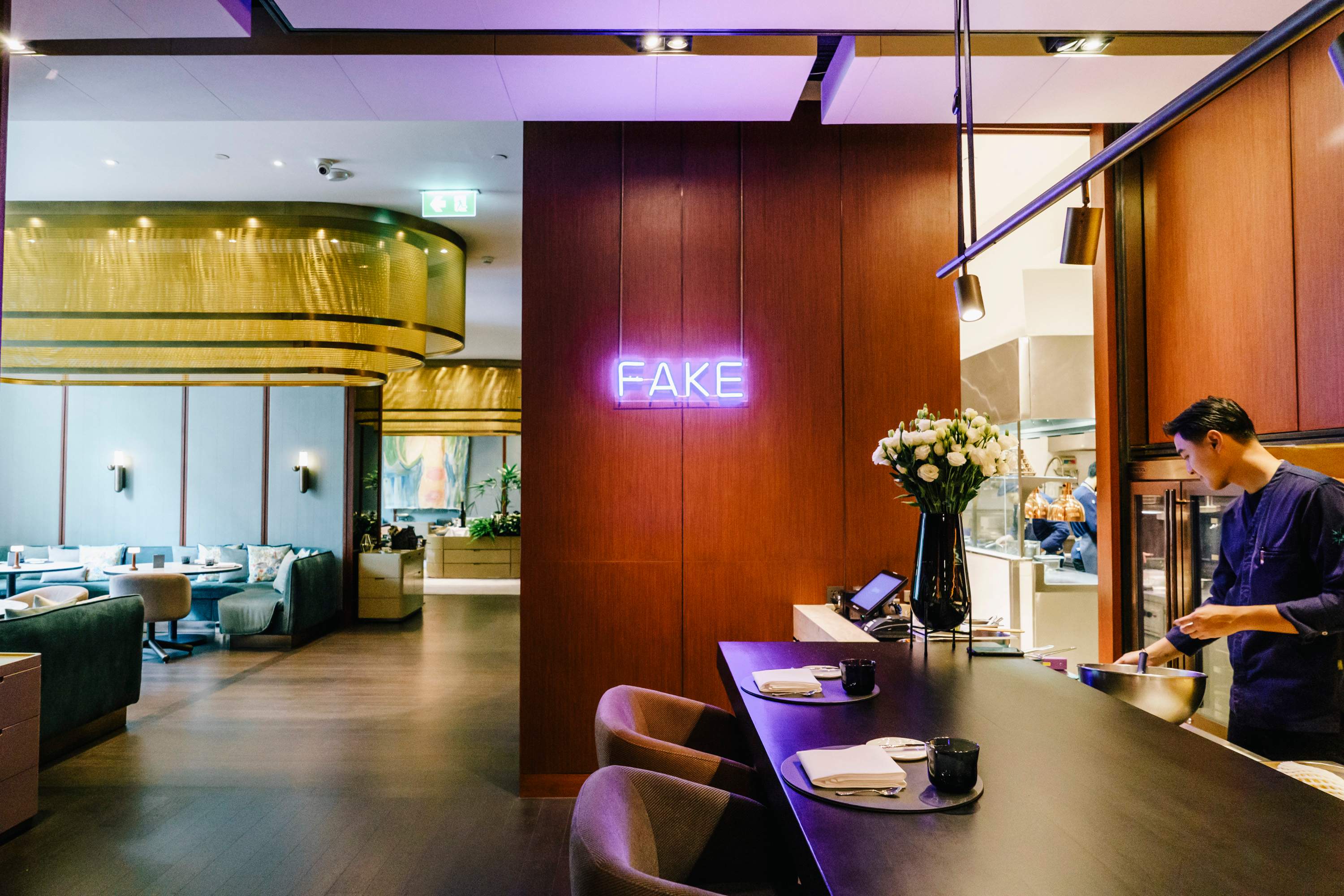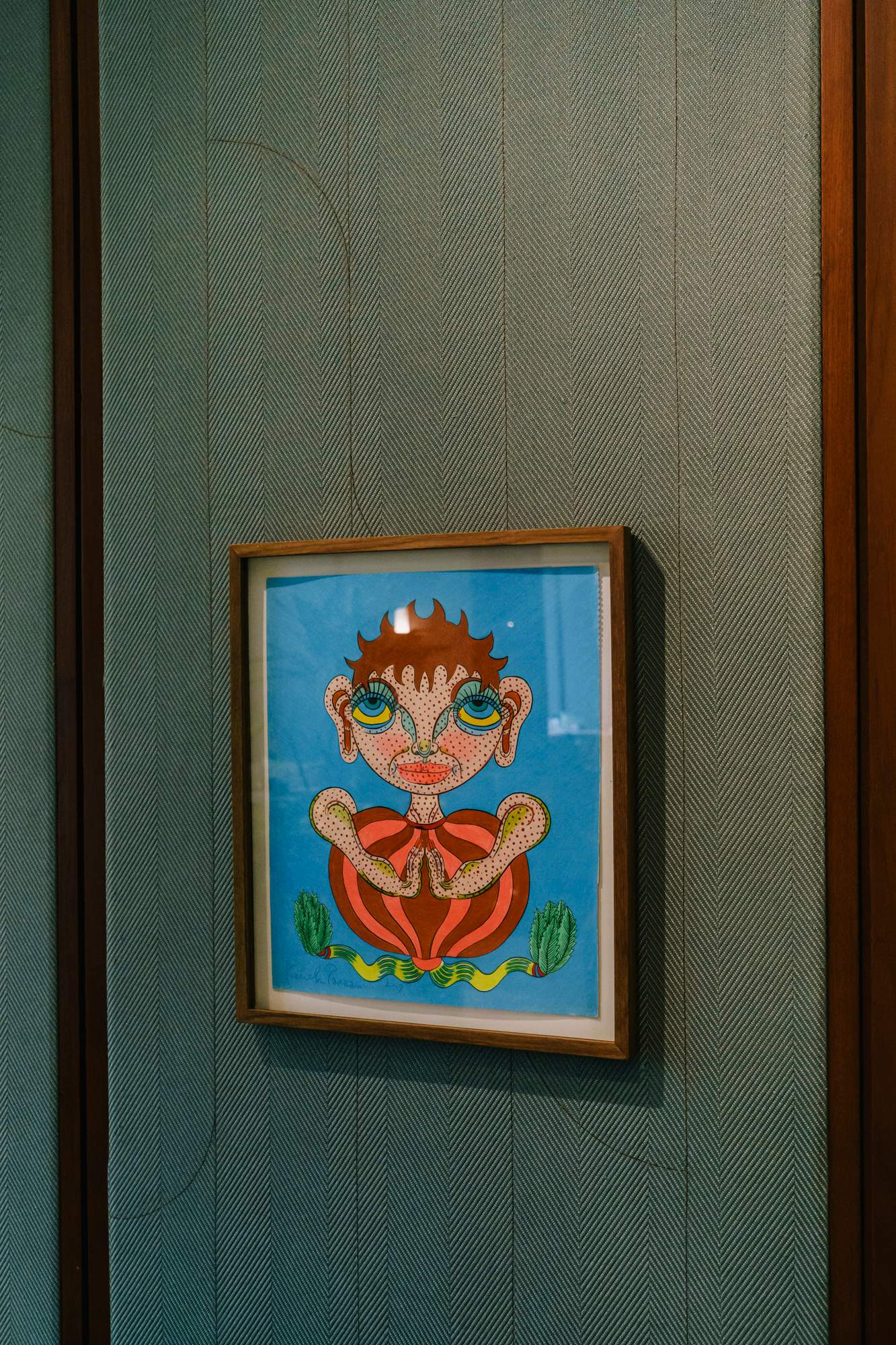 Each restaurant plays host to work by two artists whom Caminada and Ritter have chosen because of their links to the respective locations. In Zürich the restaurant is in a former cabaret and gay club, which is why the duo picked sexy works by Sylvie Fleury and Walter Pfeiffer for the Marktgasse Hotel location. As one of the most luxurious health resorts in the Alps, Bad Ragaz inspired them to bring pieces about healing inside Igniv's outpost at the Grand Resort Bad Ragaz, including abstract paintings by Thomas Sauter and sculptures by Pamela Rosenkranz. Given St Moritz's reputation for attracting clued-up collectors, the pair decided to show two up-and-coming Californian artists – Ser Serpas and Alex Becerra – in the restaurant at Badrutt's Palace Hotel.
For Bangkok – the group's first opening outside Switzerland – the theme is self-reflection, with collages by Japanese artist Keiichi Tanaami and canvasses by Argentinian-born, Guatemala-based Vivian Suter. Despite bringing a precise, Swiss approach to the dishes prepared in the kitchen, Caminada isn't evangelical about artworks having to work as a showcase for his country's creatives. "It's about adding, step by step, something that fits into the collection," he says. "It's about a story, a process for the long-term, something that grows over time – not something that has been created." 
ignivbangkok.com
Restaurants with art:
Kronenhalle, Zürich
From Miró to Chagall and Picasso, some of the 20th century's masters met this restaurant's former owner Gustav Zumsteg, who put their paintings in his dining room.
Colombe d'Or, Saint-Paul de Vence
Another storied art restaurant, this Provence institution displays everything from Matisse drawings to Calder mobiles in its otherwise unassuming digs.
Osteria Francescana, Modena
Chef Massimo Bottura often quotes fine art as one of his main influences – which is why his restaurant features pieces by the likes of Takashi Murakami.