textiles / St Gallen
Stitch in time
We size up the family-run Swiss fabric producer putting a new spin on age-old traditions.

Designers from the world's most influential fashion houses head to St Gallen, a secluded mountain town by the Swiss-German border, to seek inspiration at fabric producer Forster Rohner. Housed in a grey industrial building, the company produces thousands of impeccable fabrics every season, from flower-patterned cloths and silvery tweeds to embroidered cashmeres and others decorated with beads. The firm supplies many major houses – Chanel, Dior, Valentino and Gucci, among others – as well as the world's leading tailors and dress-makers. While its work is celebrated, the company avoids the limelight. "We don't work for ourselves, we work for our clients," says ceo Emanuel Forster, who runs the business together with his sister Caroline, the family's fourth generation to do so.
The most respected of the firm's subsidiaries are Forster Willi and Jakob Schlaepfer. The latter is a St Gallen brand that rose to fame with sequin embroidery in the 1960s and was added to the group in 2016. Today, alongside the other subsidiaries, it manufactures and develops its products within the same factory set-up. The fabrics from Schlaepfer's creative teams, however, tend to be the most unconventional – working with vinyl, latex, metal and paper, as well as natural materials. "With design alone you cannot sustain yourself in the market," says Forster, referring to the various skillsets under the group umbrella. "We are constantly inventing new machines to create fabrics that cannot be made anywhere else."
One recent innovation by Schlaepfer is the hypertube, a textile for which silicon pigments are applied digitally to fabric, imitating soutache embroidery, among others. The company has also devised a way to dye fabric microbiologically, saving up to 90 per cent of the water normally used; a sister company spins carbon fibre composites and conductive yarns for medical and automotive industries.
"We never do anything cheaply," says Forster, noting the high cost that comes with this type of innovation. But it's investment in creativity that earns his products their coveted reputation. In the workshop, stacks of what looks like adhesive tape are to be transformed into haute couture sequins; a machine nearby is embroidering fabric for an Italian fashion house; and women are working on lightweight foulard fabrics for a French firm. In the company's archives, there are some 500,000 swatches from the past 100 years. Although the library is closed to the public, high-profile clients often come to visit. Forster surveys the shelves, pulls out a giant book from 1960 and opens a page that shows a photograph of a Givenchy dress next to a sample of the fabric developed by Forster Rohner. "Miuccia Prada liked this one very much too," he says. "She incorporated it into one of her recent collections."
Fashion has run in the veins of St Gallen for centuries, starting with the advent of linen weaving 1,200 years ago. Over time the city grew into a connected trading hub that was at times more valuable to Switzerland than Zürich, which itself was once a key player in the silk industry. Downtown, sumptuous art nouveau villas stand as reminders of the time when textiles made St Gallen one of the richest cities in the world.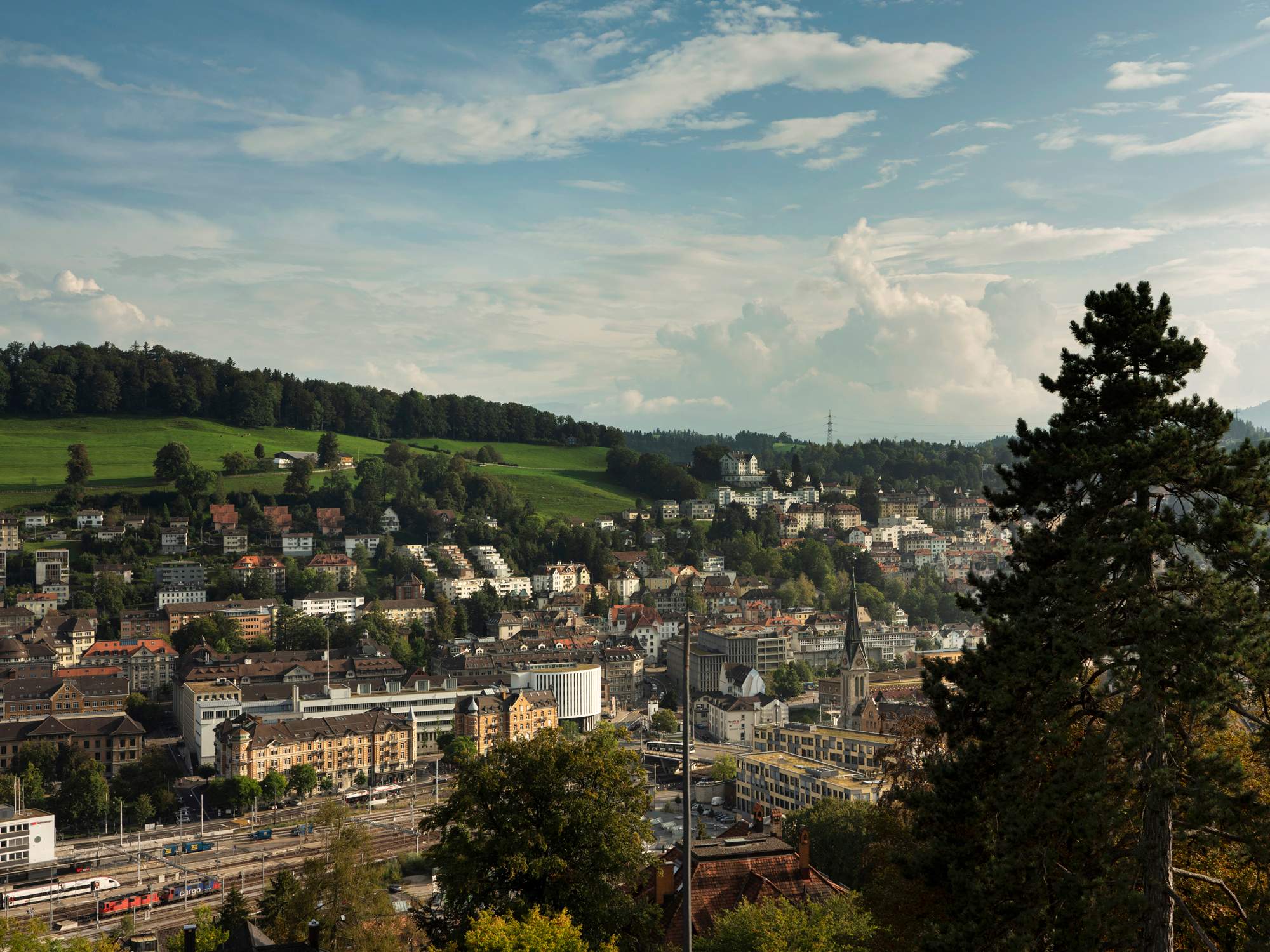 "It's magnificent," says Albert Kriemler as he takes monocle for a brisk tour of the architecture developed at the textile industry's peak at the start of the 20th century. Kriemler is creative director of Akris, a Swiss fashion house his grandmother founded in 1922. With a refined and unfussy aesthetic, he has turned the family business into a high-end ready-to-wear brand, beloved by politicians and executives across the globe. The quality of its garments, which sometimes draw upon fabrics formed by Forster Rohner, are highlighted in the independent label's sophisticated double-faced cashmere coats and finely constructed gowns. Akris's collections are often inspired by artists and architects but always rooted in the textile-rich heritage of St Gallen. "It's an incredibly beautiful, unique craftsmanship," says Kriemler.
"With design alone you cannot sustain yourself. We are constantly inventing new machines to create fabrics that cannot be made anywhere else"
While the quality of fabric production in St Gallen is world-beating, the problem it currently faces is that, beyond brands such as Akris, many fashion houses are not willing to pay top dollar for Swiss textiles – unless it's for an ultra-premium piece. In turn, outside Forster Rohner's factory, only a handful of independent manufacturers remain in St Gallen, often excelling in high-quality niche products such as homeware (Fischbacher), hi-tech textiles (Schoeller) or medical fabrics (Bischoff). Jacob Rohner (not affiliated with Forster Rohner) focuses on socks and recently revived Lahco, an iconic Swiss swimwear brand.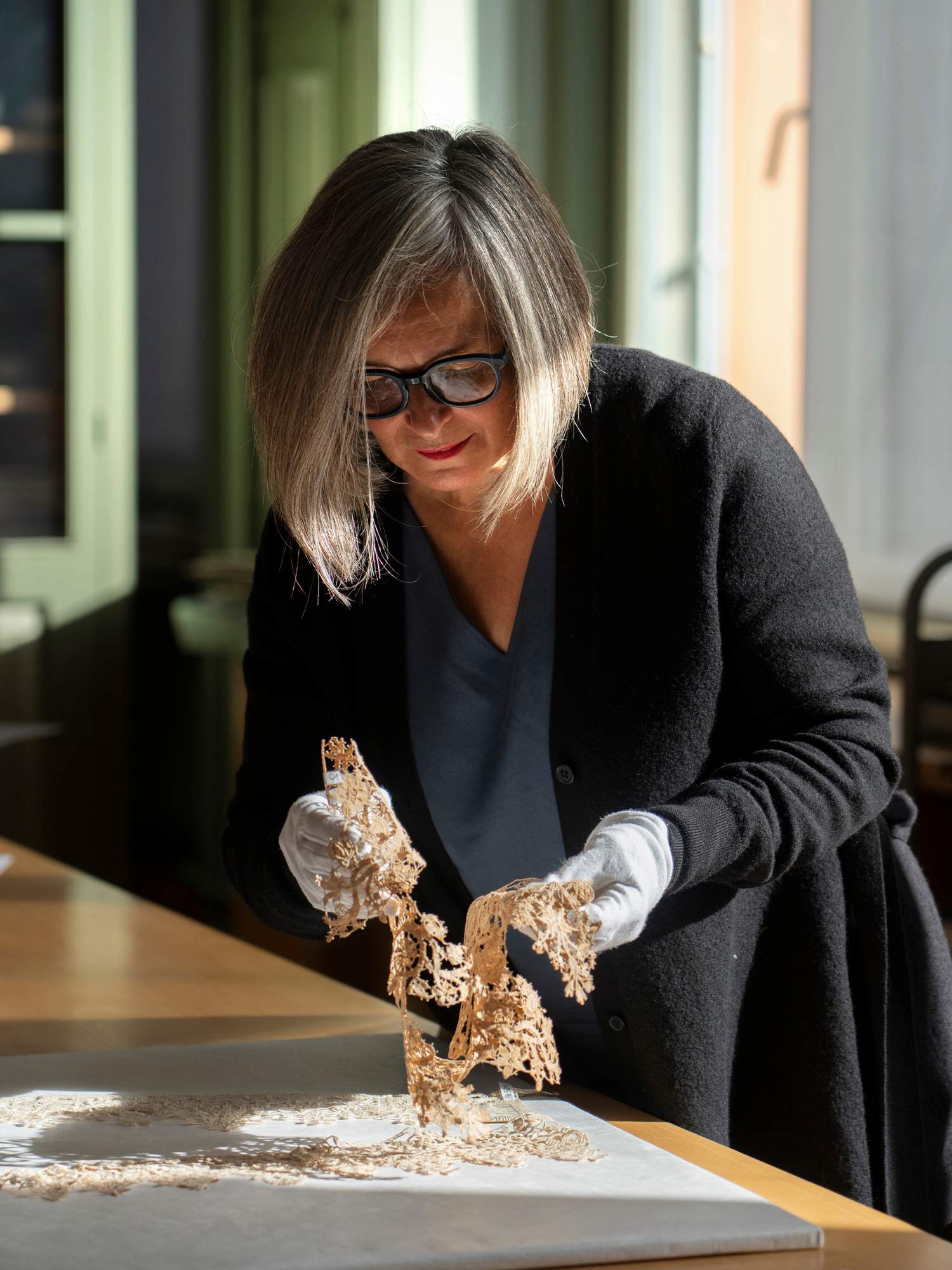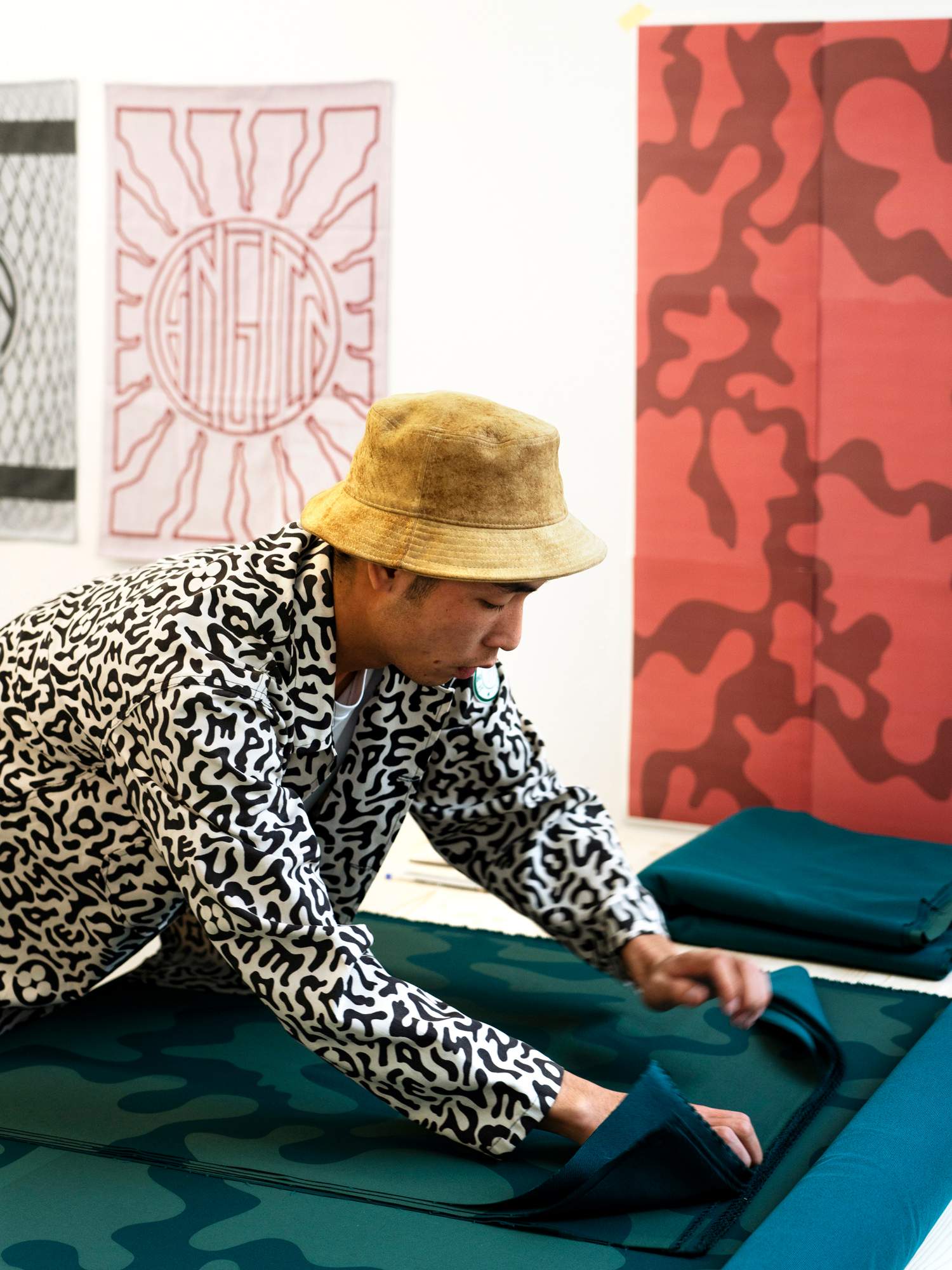 One way in which the industry is reinvigorating itself in St Gallen is through an injection of young international talent. Martin Leuthold, who worked for 45 years as a creative director for Jakob Schlaepfer, has helped form the Textile and Design Alliance residency, launched in 2020. It's a programme that pulls young creatives from their screens and workshops in various parts of Europe and connects them to St Gallen's industrial producers. "They see the world with different eyes," says Leuthold. "Their vision is also stimulating for the industry. Whether or not it's immediately viable doesn't matter but it shows that there is a future." Since the Middle Ages, St Gallen's success has relied on luxury paired with innovation, he adds. "You can create a future if you acknowledge your past."
Whether small or large, the companies with this type of mindset remain successful here, despite the competitiveness of the fashion industry. "We're a small country and mass production is simply not feasible," says Leuthold. "In the long run, production of large quantities [of fabrics] will migrate elsewhere but that's fine. In St Gallen we should focus on what we always did best: luxury." 
Independent mindset
"There is a lot of know-how anchored here," says Dorothee Vogel of St Gallen's textile industry. The Zürich-based fashion designer's cashmere, leather and silk creations are sewn by a family-owned company in St Gallen's Rhine Valley. She launched the brand after leaving her label Annex when it was sold from Barneys to Colette; today she shuns the conventional fashion business model, showing designs by appointment and selling per customer order. "By producing locally, I can deliver made-to-measure pieces within a week," she says.
Swiss success story
At its peak, in 1910, textiles from St Gallen were the backbone of Swiss exports. The industry paved the road for Switzerland's prosperity. "Pharma, banks, railroad: all these came with the textile industry," says Silvia Gross, who works in the town's textile museum. It was only after the First World War that protectionism, inflation and changing fashion trends slowed things down.