Cádiz / Cádiz, Spain
Casuo Antiguo
The oldest city in the West, Cádiz is an unspoilt destination where you get to experience authentic Spain (ie you'll need to learn the language). Now its historic quarter, Casco Antiguo, is undergoing a regeneration project that is helping make the city an ideal place to own a home.
Ask any gaditano why they love living in the city of Cádiz – and rest assured, its residents love the place to the point of being almost fanatical about it – and they will all answer the same: the light. Situated on a slim isthmus, Cádiz is surrounded on all sides by the Atlantic and enjoys 300 days of sunshine a year – something of a boon as the city has 10km of beaches.
Another imposing feature of the climate here are the winds – in particular the Levante, which blows from the north east and could almost knock you off your feet on a good day. Strong gusts and the ­Atlantic coast mean kite surfers and windsurfers are often to be seen making the most of the choppy seas.
A friendly, family-oriented atmosphere pervades the city of 130,000 people. "Cádiz is still undiscovered," says Yolanda Castro Sánchez, who runs a language academy. "There are tourists from Spain, but it's not a typical tourist town. You don't see restaurants with translated menus, and hardly anyone speaks English. If you want to live in a really Spanish city, it's perfect."
Cádiz's status as a port is clear for all to see, the skyline being marked by lifting gear for cargo ships. Similarly, the newer part of town is mostly tower blocks and long avenues packed with traffic. However, once you pass the Puerta de Tierra, you enter the Casco Antiguo, the old part of the town, which is packed with over three millennia of history.
"The city is getting a clean up," says Pedro Álvarez, a graphic designer. "What's also changing is the perception of it. People are starting to notice it and are saying, 'This place is fantastic.'"
Clothes
Arsenico
C/Cánovas de Castillo 20
+ 34 956 228 122
This small boutique is run by Arsenio Sánchez, a Cádiz native who sells jeans and skate brands. But the best thing about the store is his mother who is often to be found in a corner surrounded by Sánchez's collections of kitsch decorations picked up in local markets.
Surf gear
TavaruaAvenida Cayetano del Toro 54
Strong winds off the Atlantic make Cádiz and Tarifa, around 100km away, the perfect spot for windsurfers and kite surfers. Stock up on gear at Tavarua.
Books
Quorum
C/Ancha 27
+ 34 956 807 026
This deceptively large bookshop is in the heart of the old city and carries a wide selection of books and magazines in Spanish, as well as a fair amount of English-language material.
Gifts
Pancracio
General García Escamez 5 pancracio.com
The immaculately presented products from Pancracio are worth a visit to Cádiz alone. Created by graphic designer Pedro Álvarez, the range is all about chocolate.
Interiors
Piezas
C/Cánovas Del Castillo 36
+ 34 956 808 069
For a little bit of modernity in the old part of town, take a look at Piezas, a shop carrying kitchens and furniture from lines such as Varenna, Flos and AndreuWorld.
Pharmacy
Farmacia San Matute
Plaza San Juan de Dios 2
This centrally located pharmacy sits opposite the Ayuntamiento, the city's council building.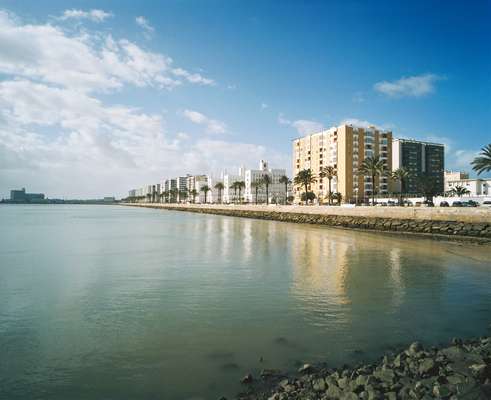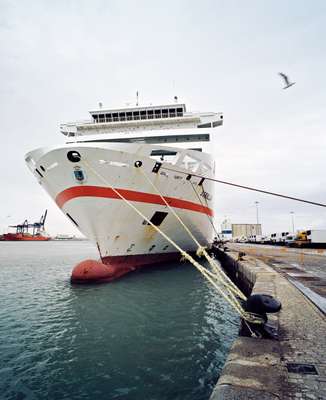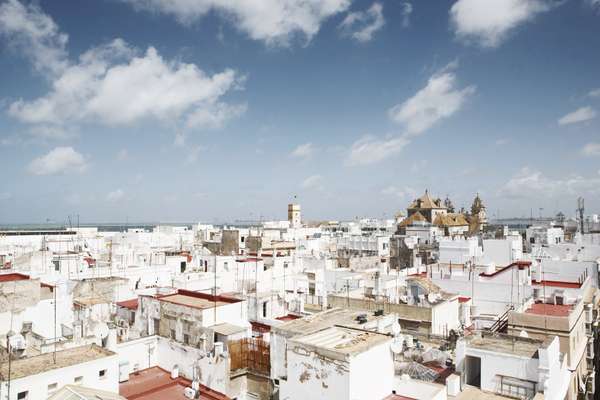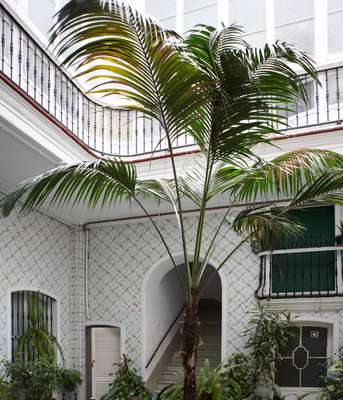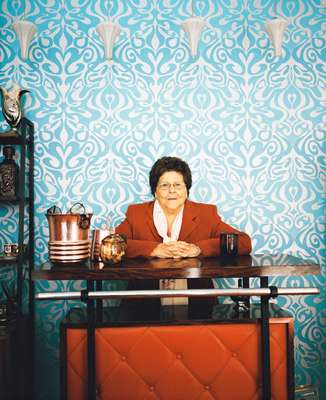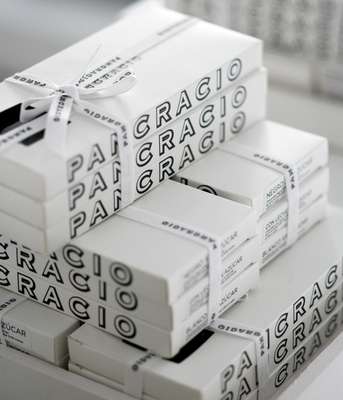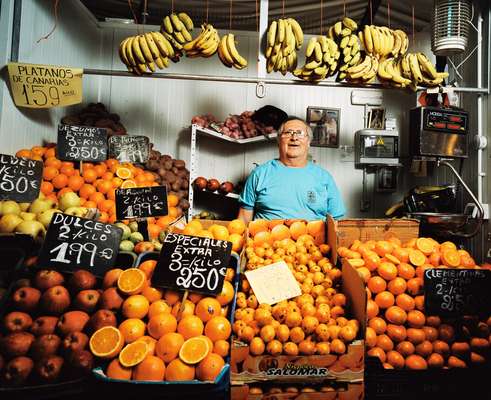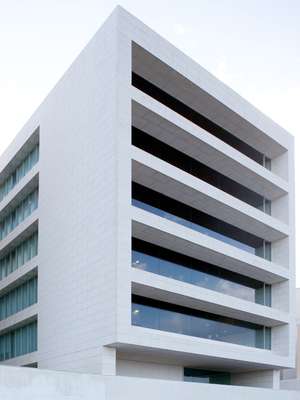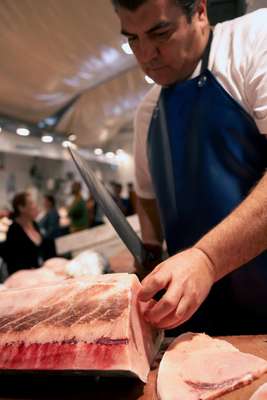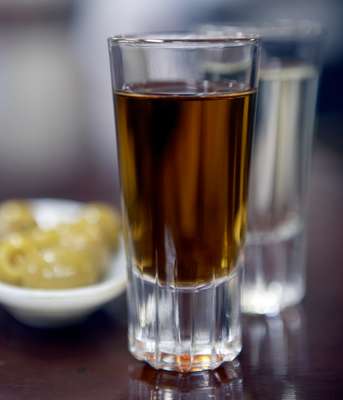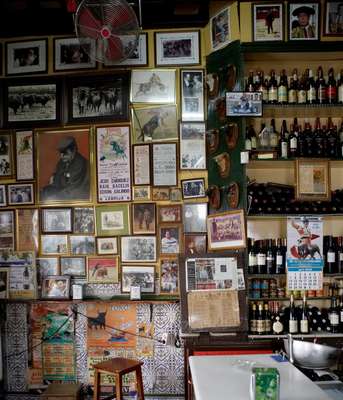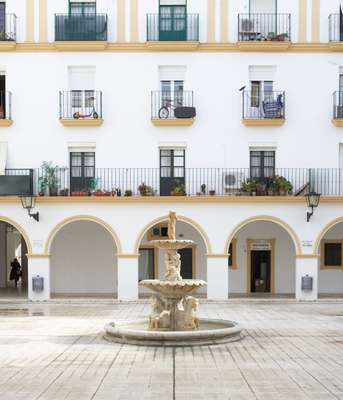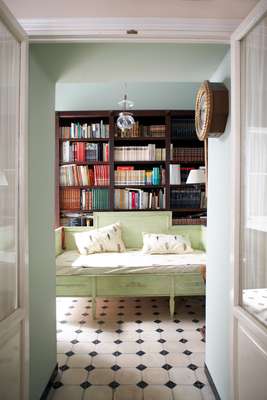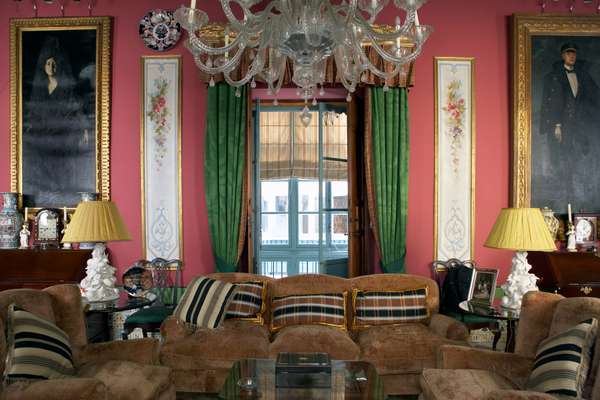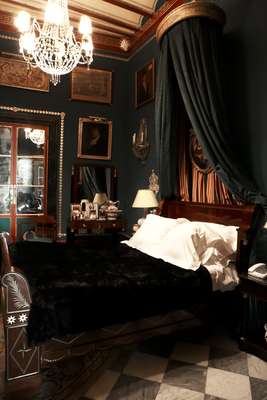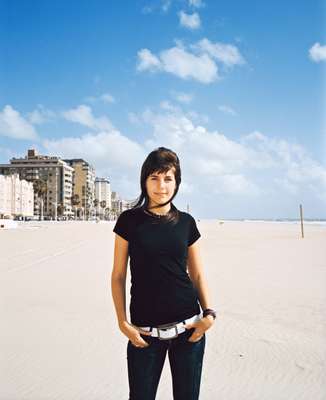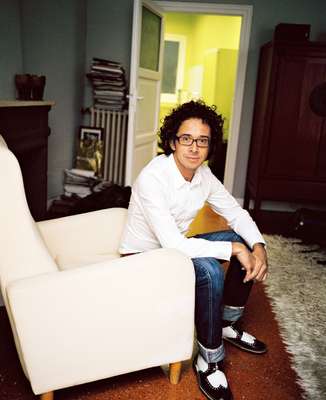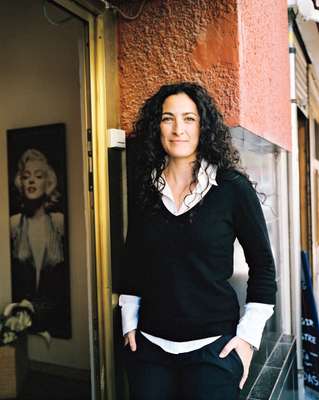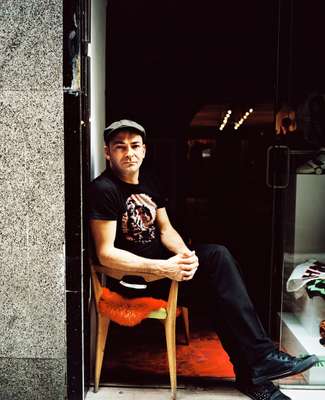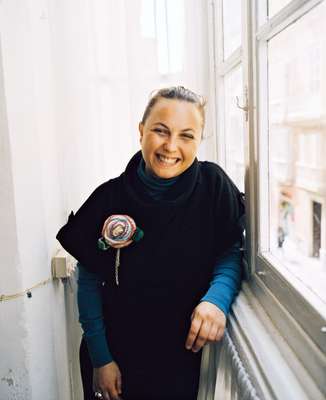 Art
Galería Benot
Avda Ramón de Carranza 10 galeriabenot.com
A contemporary art gallery run by Lorena Benot that focuses on emerging young artists from Andalusia, as well as more established names from the region.
Flowers
Plaza de las Flores
Within the space of one block, you will find the city's post office, the food market, and plenty of flower stalls, which are permanently housed in the appropriately named Plaza de las Flores.
Architect
Tomás Carranza
C/Ruiz de Bustamante 10
+ 34 956 259 770
Highly rated local architect involved in the construction of a new five-star hotel in an old hospice by La Caleta beach. His refurbishment of an old notary's office in Cádiz recently featured in The Architectural Review.
While apartments in the new part of town may lack impact architecturally, they do offer stunning sea views, and are proving popular with buyers from abroad. However, it is the Casco Antiguo that will really appeal, with influences from its centuries of history as a port town evident throughout its narrow and winding streets. Thanks to the city's almost island-like geography, property values are very stable, meaning your investment will be unlikely to fluctuate despite the current correction the Spanish property market is undergoing.
Flights to Jerez:
From London
BA – three flights daily via Madrid
From New York
Iberia – two flights daily via Madrid
From Barcelona
Spanair – three flights daily
Local supermarket
Mantequeria El Bulevar
C/José del Toro
+ 34 956 214 164
Avoid big supermarkets and shop somewhere such as El Bulevar, whose deli counter is flanked by legs of bellota ham, complemented by a wide range of wines and cheeses.
Market
C/Libertad
Although the market building itself is undergoing refurbishment, a temporary home has sprung up next door, selling a vast selection of local fish and seafood as well as fruit, veg and meat from the region.
Bakery
Mayne
C/Corneta Soto Guerrero 3
Serving cakes, chocolates and sweets, many made on site, Mayne is an essential stop for sugar junkies.
Café
Café Bar Levante
C/del Rosario 35
A favourite with both locals and visitors, the snug atmosphere in Levante makes it conducive to an afternoon coffee or a late-night drink. There are regular flamenco recitals as well as literature talks.
Traditional restaurant
El Faro
C/San Felix 15
+ 34 902 211 068
Located in the La Viña neighbourhood, El Faro might just be the finest restaurant in Cádiz – or indeed in Spain, depending on whom you speak to.
Japanese restaurant
Nippon
C/Vea Murguía 7
+ 34 956 221 279
This is the first Japanese restaurant to open in Cádiz, and makes the most of the abundance of fresh fish caught in the Bahía to serve up some great sushi.
Bar
Casa Manteca
Corner of C/Corralón de los Carros and San Félix
The fact that the owner was a bullfighter is somewhat given away by the photos and paintings on the walls here. Enjoy a frothy caña served with slices of chorizo and salchichón.
Sherry
Taberna la Manzanilla
C/Feduchy 19
+ 34 956 285 401
This family-run bar has been around for 100 years and serves just two things: sherry from huge barrels and olives. Examine their collection of bottles, many signed by famous patrons.
Hotel to stay while house hunting
Hotel Argantonio
C/Argantonio 3
hotelargantonio.com
For a place to stay in the Casco Antiguo, try this refurbished family-run hotel with Moorish-influenced Andalusian styling.
Casco Antiguo
One bedroom: 40-50 sq m €260,000 Two bedroom: 65-70 sq m €340,000 Three bedroom: 100 sq m €390,000
Specialist search agents
Hogar Centro
C/José del Toro, 13-Bj Drcha
+ 34 680 508 901
Contact: Carlos Maira
The Property Finders
+ 44 20 7518 0335
thepropertyfinders.com
Contact: Barbara Wood
The process
As long as you take good, independent advice – and don't use a lawyer recommended by your estate agent – buying property in Spain should be a hassle-free experience. Anyone, including non-EU citizens, can buy in Spain. Do not go ahead with the purchase before every inaccuracy in the title deeds is sorted out, and make sure that this is done at the seller's expense.
Fees
Legal fees: 1 per cent of purchase price plus VAT. Purchase tax for resale: 7 per cent. Purchase tax for new buy: 7 per cent VAT, plus 1 per cent purchase tax. Registry and notary fees usually around 1 per cent of purchase price. Bank and notary charges for mortgages 2-3 per cent of purchase price. Estate agent fees 4-8 per cent.
Bárbara Alexia Basallote
Student, 20
"I'm studying tourism and business in Jerez, and I've been living in Cádiz for four years. It's a fantastic city because you have everything nearby. It's not a stressful city at all, and it's small enough never to get lost in."
Ramón Barrera
Restaurateur, 40
"I love the light in the city, and the fact that it's got the coast and the sea nearby. The strong winds make life difficult sometimes, but it's also an attractive element. The city is changing a lot at the moment and is moving on. There needs to be a change in mentality too, because sometimes the people here can be a bit too inward looking."
Alicia Campos Ochoa
Estate agent, 33
"A lot of people are buying up entire floors of buildings and refurbishing the whole thing themselves. What they end up with is often much more valuable than a property on a new development because of its location within a historic building."
Arsenio Rodriguez Sánchez
Owner of Arsenico, 42
"I love the light and the sea in Cádiz. Thanks to the sunlight, I wake up here with a burst of energy in the morning. I have a house where the light is tremendous. Here there is an amazing quality of life. Time passes slower and you enjoy yourself more."
Yolanda Castro Sánchez
Owner of language academy, 33
"When I was young I didn't want to live in Cádiz, but now I wouldn't change it. It's a very comfortable city and it's the ideal size. It's not too small, but it's not a big city either. People from Cádiz are not used to going on holiday in the summer. They don't need to leave, like you do if you live in Madrid. Wherever you are you have a beach nearby."