Thessaloniki / Thessaloniki
Greek revival
Taking advantage of its position at the oil and gas gateway to southern Europe, Thessaloniki has become northern Greece's boom town. With €6bn in business investment and an infrastructure upgrade, it is now the key player in a resurgent Balkan region.
­It is impossible to keep a secret in Thessaloniki. With a population of just over a million, everybody is in everybody else's business and good-natured gossip is served up daily over frappés across the capital of Macedonia in northern Greece. Now Salonikians are having difficulty in keeping their own city a secret. Saloniki, as it's known locally, is soaring. A heap of recently greenlighted initiatives, including infrastructure developments and heavy industrial ventures, are set to send the city flying up the business destination indices.
Saloniki's most lucrative asset is its geography. Tucked in the crook of the Thermaikos Gulf, Saloniki has functioned as a crucial trading centre providing routes through the Balkans to Europe and through Turkey to Asia for centuries.
Saloniki's harbour serves as a gateway for oil production, with a dedicated oil refinery operated by Hellenic Petroleum and a pipeline to Skopje. In an estimated €1bn deal, Russian and Bulgarian companies Transneft, Rosneft and Bulgargaz will also be bringing oil from the Bulgarian Black Sea to neighbouring Alexandroupolis; and in February an agreement was reached between Swiss energy company EGL and StatoilHydro to build a €1.5bn gas pipeline from Saloniki that will connect with the Italian grid near Brindisi, bringing Iranian gas to Europe in a project that will secure the region's energy credentials.
According to the Federation of ­Industries of Northern Greece (FING), Saloniki's most profitable industries are information technology, banking and finance, food and beverages, agriculture and fishing, energy and petroleum products, wholesale trade, shipping and construction. Such diversity can be credited to the success of the city's port, which is undergoing its own development – a deal to construct a sixth dock was recently brokered.
Privatising the port is a controversial move that has prompted strikes from dockers in recent weeks, but the sale of stakes in its €371m value to investors will further raise the Greek shipping industry's international profile. More than 3,500 Greek companies operate in the region and businesses have invested €6bn. In 1995 the Thessaloniki Stock Exchange (TSEC) was created to serve as a supplementary negotiation platform for the Athens Stock Exchange, a further vote of confidence in the northern territories.
Saloniki's current resurgence also owes much to the stability north of Greece. "With the collapse of communist regimes in the Balkans, the EU has recognised Thessaloniki as a bridge for developing Balkan economies. It's one of the most important trade centres situated in the region," says Yanis Stavrou, vice president of FING.
The federation is not alone in its predictions. "With Technopolis we aim to attract companies from Bulgaria, Albania and Romania, in addition to Arab affiliates," says Anastassios Tzikas, president of the Association of IT Companies of Northern Greece, a collection of 80 Greek companies that are building Technopolis, their very own Silicon Valley, in Saloniki. "I was born here and I started my companies Singular Technology and Helectron here and I'm not about to leave. Saloniki is the future," says Tzikas.
Food is also a significant industry in Saloniki – this is Greece, after all. Agrolab, a 2,500 sq m agricultural R&D laboratory, is Greece's largest food analysis facility, testing agricultural conditions and maintaining quality standards for importers and exporters. "We have over 3,000 customers and a major proportion of those are from northern and central Europe and the US. Saloniki is an important location for us, allowing us to better cover the market needs of Greece as well as the Balkan and Mediterranean countries," says Thymis Efthymiadis, the managing director of Agrolab.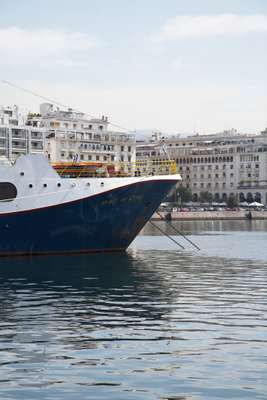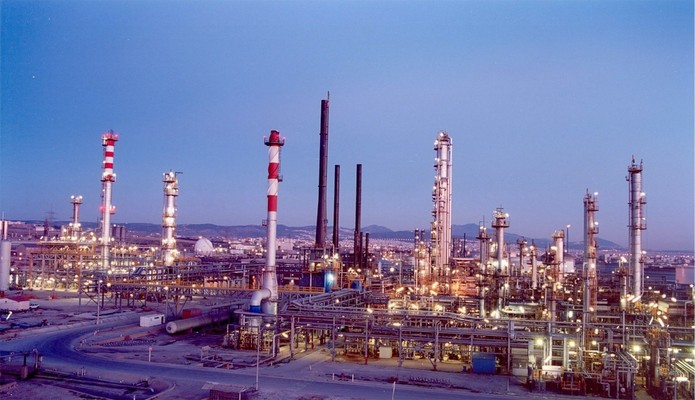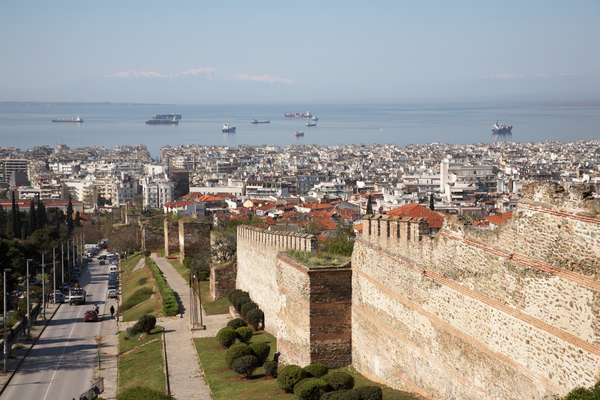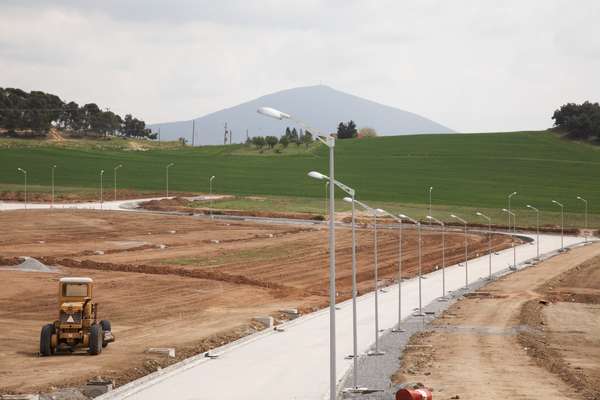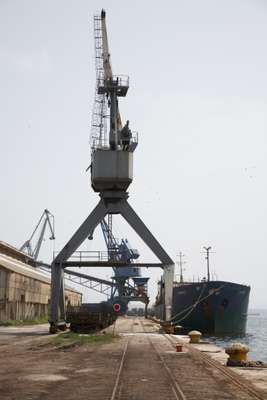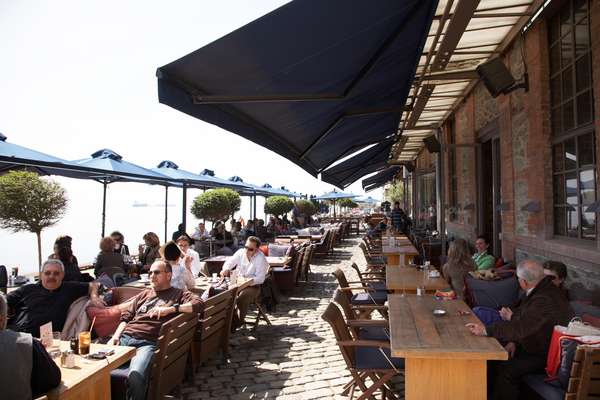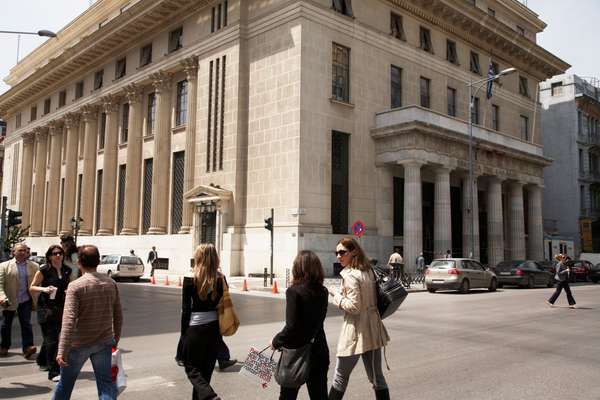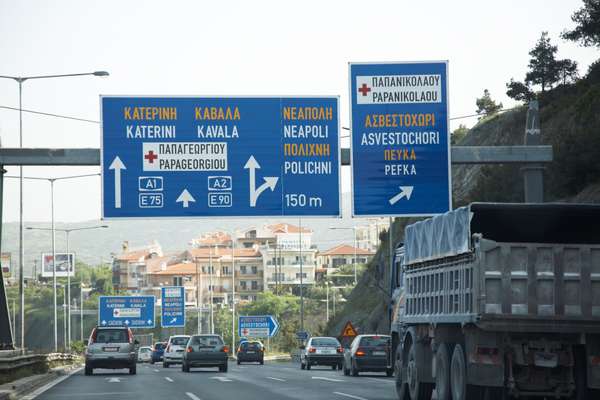 Things are hotting up creatively, too. "We have a quiet revolution taking place," says Stefanos Tsitsopoulos, who has his finger on the creative pulse as founder of radio station Republic 100.3 and creator of monthly magazine Soul. "Forget Athens, Saloniki has emerged as the country's visionary capital. When brands want to enter the Greek market they test them in Saloniki. There is a sense of opportunity here, more than there is in Athens."
In order to attract more international trade Saloniki's infrastructure is receiving a major upgrade. Traffic in the centre of the city is notoriously bad, but by 2012 gridlock is expected to recede with the opening of a new metro system including a 13-stop line that will stretch from Votsi to the main railway station in the east.
In addition to the subterranean works, Greek railways is busy modernising its entire national and international network, which will include a connection to Saloniki port for freight. Thessaloniki airport's second runway is being extended in order to receive long-haul traffic and a plan to revamp the terminal building to double its passenger capacity is also under way. One of the largest international infrastructure projects has been the 670km Egnatia motorway, due for completion later this year, that will link the whole of northern Greece with the Balkans and Turkey.
With all its development and investment, Saloniki is becoming an ideal place to settle. Hot, but less stifling in the summer than Athens and with five ski resorts just two hours' drive away, the city is an all-year destination to rival Barcelona and Zürich. The city is also within easy access of Halkidiki, three idyllic promontories to the south, where locals converge every summer. Property prices are quite high, with restored one-bedroom apartments in the centre fetching upwards of €250,000, but Saloniki's reputation as Greece's first city of food far outweighs the extra expenditure.
"Above all, Saloniki is a young person's place. The majority of students stay on after their studies, settling into apartments close to our shop," says department store owner Diogenus Katsos who with his brother Panayotis runs the popular boutiques Fena and Fena Fresh in the downtown area. "Doing business here is easy, as long as you know people. We are still a small city at just over one million residents, so once you familiarise yourself with the community you can expect a warm welcome."
Thessaloniki's Macedonia airport is the third largest in Greece and serves four million passengers each year. There are direct flights from Athens, London, Berlin, Köln, Munich, Frankfurt, Moscow, Vienna and Zürich, among others. Airlines include BA, Swiss, easyJet, Olympic Airways, Air Berlin and Aegean.
Thessaloniki airport's runways are still too short for long-haul aircraft, but one is being extended into the Thermaicos Gulf to accommodate the traffic. Plans have also been initiated to expand the existing terminal to take up to nine million passengers a year.
Transfer time to the city centre is 15 minutes by taxi at a cost of roughly €10 –taxis are dirt cheap in Saloniki. Traffic is a major problem in the city even though the centre has been bypassed by a ringroad, and most days between 09.00 and 13.00 and then again between 16.00 and 20.00 the city is gridlocked with cars. However, the city is currently building a one-line metro system that is intended to relieve the jam but will not be fully operational until 2012.
Few passenger ferries leave from the port and most wishing to travel to the south of Greece either fly or make the four-hour drive to Athens.
Population:
1,150,837
Income tax:
in 2006 Greece introduced a progressive income tax system. Those earning €13,001-€23,000 are taxed at 30 per cent and those earning €23,000 and above are taxed at 40 per cent.
Social security:
an employer's contribution is 28.06 per cent of salary and an employee's contribution is 16 per cent.
Corporate tax:
Corporations in Greece are taxed on their income in Greece and from overseas. Foreign companies in Greece are taxed only on income that is generated within Greece.
Average wage:
€1,200 per month
GNI per capita
Greece: €9,590 UK: €15,930
US: €22,450
Japan: €16,380
Five things to make the city better for business:
1. Traffic – roll on 2012. The metro system will do wonders for the infrastructure and free the clogged city of its terminal traffic problem. 2. Taxis – Saloniki taxi drivers are some of the worst we've experienced. We'll only tolerate bad driving, poor directions and speakerphoned family conferences for so long. 3. Politics – Here's hoping a liberal local government will take charge and help expunge discrimination and promote international relations. 4. Bureaucracy – Greece rates low in the bureaucracy stakes. An entrepreneur wanting to set up a business in Greece can expect 15 legal steps as opposed to three in Sweden and five in France, and a minimum capital of 104 per cent of the GNI per capita to start a business as opposed to 0 per cent in the UK, US and Australia. 5. Credit – Greece is 84th in the World Bank's list of countries whose collateral and bankruptcy laws are effective in facilitating lending to businesses. The UK is number one.
Two neighbourhoods had us scrambling for our equity advisor's number. The streets south of Tsimiski and north of Leoforos Nikis are collectively known as Downtown and resemble something close to Rio's Ipanema. Two-bedroom apartments in good condition with a bay view sell for more than €250,000.
Renting in Saloniki can be difficult without the right contacts, but find a favourable landlord and the rent on a one-bedroom apartment will set you back roughly €600 per month.
Panorama, on the other hand, is situated on a hill outside the centre to the east. A smart suburb dotted with large bungalows, this is where the kids who've made it reside. Expect to pay no less than €500,000 for a small detached residence. Buying property in Greece can prove difficult – real estate is often passed from generation to generation and age-old word-is-bond commitments are often honoured beyond reason. Hire a reputable local lawyer and expect to pay a deposit of up to 10 per cent on the property. After you obtain the financing and the seller satisfies their own obligations under the preliminary agreement, a final contract is signed between the parties.
The standard of living is high in Thessaloniki. Most residents enjoy long lunches. "This is the only city in Greece where people still take three-hour lunches and often forget to return to work," says Tina Daskalantonaki, whose family owns the Makedonia Palace Hotel, a colossus to luxury situated steps from the Thermaikos Gulf. Salonikians rarely host dinner parties – why stay at home when you can eat out inexpensively?
Regular haunts in the centre include Kitchen Bar on the port, Sotiris Adalakis's restaurant close by and Thermaikos, a bar/restaurant/nightclub on the central promenade. During the summer most well-heeled residents head for Halkidiki, the three-legged paradise to the south. Diogenus Katsos informed us that the Arsanas restaurant by the village of Nikiti on the second "leg" of Halkidiki serves the best seafood in Greece.