German healthcare / Germany
Health visitors
Affluent Arabs used to head to hospitals in the US when they needed treatment. But now, post-Iraq, they are increasingly choosing Germany's private clinics. With the average foreign patient spending an estimated €80,000 a stay, competition to attract the medical tourists is fierce.
Friedrichstrasse, the historic shopping street in eastern Berlin, is home to Louis Vuitton, Gucci and Bugatti – plus a hospital with equally international brand appeal. Meoclinic – not to be confused with the Mayo Clinic in Minnesota, or perhaps that's the point – is spread across the upper floors of the fashionable Departmentstore Quartier 206 and has all the trappings of a glamorous hotel: golden escalators, doormen and discreet reception rooms. In the waiting areas, patients sit in leather armchairs, surrounded by vases of fresh flowers and piles of international magazines.
As she walks across the thick carpets, Meoclinic's Alexandra Wettstein clearly enjoys showing off the immaculate in-terior. A third of Meoclinic's clients are not from Germany, with the majority flying in from places such as the Gulf states. Wettstein, whose job is to look after the Arab visitors, demurs from confirming that members of the Saudi royal family are treated here regularly. "We cater to a sophisticated international clientele who want their privacy," she says.
The private clinic has 50 beds and boasts five operating theatres and an ­intensive care unit. Roaming the quiet and tastefully lit corridors, you also come across patients' rooms decorated with the sort of vases and baroque sofas likely to appeal to Middle Eastern visitors.
"Arab patients are well-informed and discerning," says Wettstein. "For their families they ask for the best hotels in town, such as the Hilton or Adlon." She is happy to cater for their individual requirements – and those of their extended families. Sourcing concert tickets, an ostrich steak or a German mobile phone is all part of Wettstein's role.
Meoclinic is benefiting from the steadily increasing numbers of foreign patients who are checking in to German medical centres. In 2004 there were 50,600, in 2005 there were 54,100 and in 2006 it was 63,617. Though official statistics indicate that only 2,000 to 3,000 of these patients are from the Middle East, this number rose to over 4,000 in 2006 and hospitals say the actual figures are higher and climbing. The changing geopolitical situation has forced Arab medical tourists to look around for the best healthcare money can buy. The US used to attract many of them, but this changed dramatically after September 11 due to visa restrictions, as well as anti-Muslim attitudes and rhetoric.
"It's estimated that income from foreign patients in the US healthcare system dropped in 2002 and 2003 by about 50 per cent, from $1.4bn in 2000. The facts suggest this dramatic drop is causally connected with the decreasing number of Muslim and Arab patients," reports the trade journal Islamic Tourism. It notes that Germany is attracting increasing numbers of Arab medical tourists. "Made in Germany has always been a guarantee of high quality in the Arab World," it says. Germany does indeed have a reputation for cleanliness, reliability, hi-tech engineering and medical innovation.
"With the Iraq war, the US and Britain have cleared the market for us," says Professor Dr Kristian Rett, head of Wiesbaden's Deutsche Klinik für Diagnostik. He claims his clinic alone is now treating more than 1,000 Arab patients a year and that numbers are rising rapidly. Horror stories of superbugs have no doubt been as damaging for UK clinics as the country's involvement in Iraq.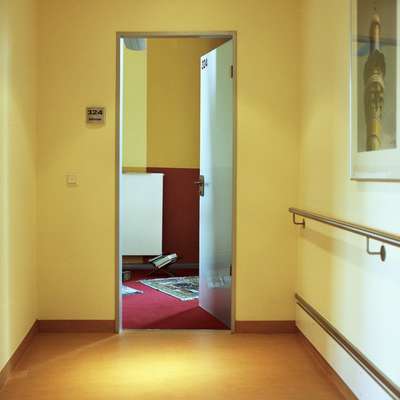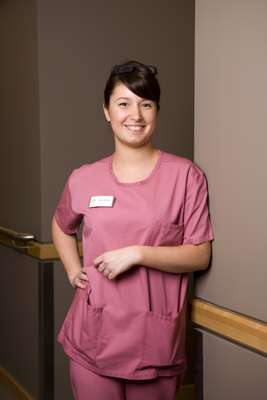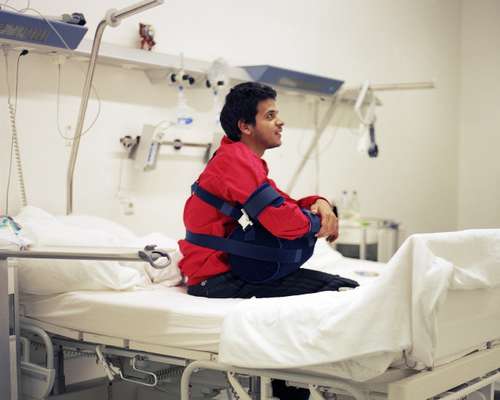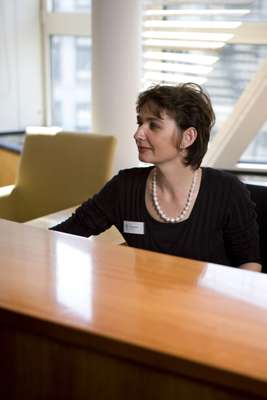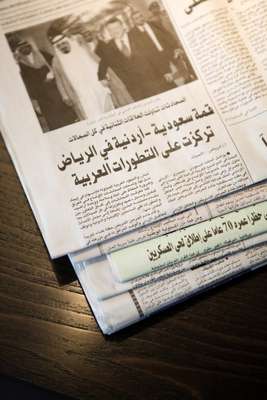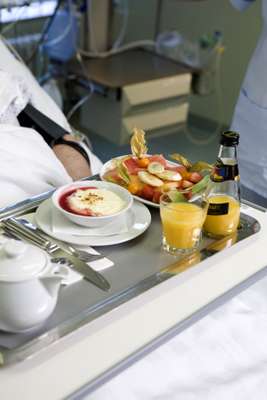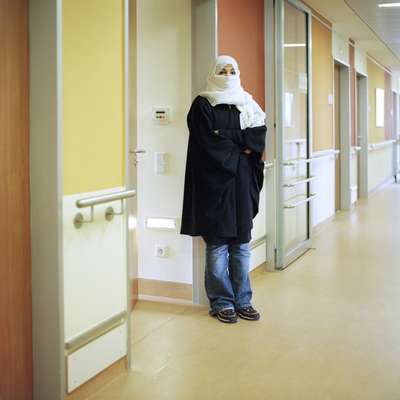 Many hospitals are now actively courting Middle Eastern patients through the use of advertising, fairs and brokers. On average a foreign patient spends €80,000 each stay. Middle Eastern patients tend to travel with members of their extended family, bringing business to local hotels and the luxury boutiques surrounding facilities such as Meoclinic, but also indirectly introducing potential future patients to the benefits of German healthcare.
"The times are over when the stereotypical rich sheikh arrived with a fat pocket of cash or left a pink Rolls-Royce as a gift," says Professor Dr Jakob R Izbicki, clinical director of UKE surgery and a leading expert in tumour operations. "Today, dealing with Arab patients is a smooth and professional business."
Word of mouth, says Izbicki, is the best advertisement in the Arab world. And German doctors are less expensive than their colleagues in the UK, according to Professor Dr Günter Germann of the German Plastic Surgery Association, who treats many Arab patients. "Arabs are increasingly cost-sensitive and the English are insanely overpriced, so there's a good chance for us to take business away from them."
In his private plastic-surgery clinic on the exclusive North Sea island of Sylt, Professor Dr Peter Brenner supplies a prayer mat, cardamom-flavoured coffee and fresh dates. He has become accustomed to a room full of family members all listening in on a consultation and says that the local hotels happily cater for the 20-plus entourages that often accompany Arab patients. The high season for Arab patients is from April to September, during the peak of the heat in the Middle East. "They want to go from 50C to 30C," Dr Brenner says.
Arab patients provide opportunities for subcontractors, too. Companies that specialise in the stringent needs of Muslims, such as German-Medicare, train hospital personnel. Service agents and patient brokers sell packages including airport pick-up, hotels and family entertainment. To bring clients to Germany, Lufthansa offers a "patient transport compartment", which can be installed in a Boeing 747 or an Airbus A-340.
In Hamburg, Naeemi Ibrahim Ahmed is sitting in the comfortable lounge of UKE hospital's international department. "Yesterday she walked on her own again," he says, beaming quietly. "We never thought this would happen." The government official from Saudi Arabia is talking about his sister Alnaimi Afaf, a teacher, who has been receiving treatment here for the past seven weeks. Cancer had eaten away at the bones in her knee and hip. German doctors have replaced the joints and now Alnaimi is mobile once more. The siblings' mother, family matriarch Amali Al Nemi, is presiding with confidence and calm over the situation. "God is good," she says. "He gave us the inspiration to do the right thing." One assumes she means going German.
When we meet Alnaimi, she is lying in a hospital bed surrounded by her mother, brother and two sisters, wearing a cap to hide her hair. Her sisters opt for headscarves and veils.
Back in the lounge, brother Naeemi lights a cigarette and says he is grateful that Saudi's King Abdullah paid for all the treatment, as well as for the family to come here: "Tickets, everything." Why did they opt for Germany? "Because doctors here are credible, experienced and straightforward," he says. At home, the doctors wouldn't even tell his sister that she had cancer, letting her believe it was osteoporosis weakening her bones.
"Actually it took us quite a while to convince the family that Alnaimi needed to know the truth," says Leonore Boscher, the energetic head of UKE's international office. In this respect, she says, Arab culture is different from that in the west. "They try to shield ill people from how bad a situation really is."
Clearly this is not the only cultural divide German hospitals face when treating patients from the Middle East. Preparing Muslim food, respecting gender-segregation and providing places to pray are also key.
The money that Arab patients spend in Germany is unevenly distributed. However only a few hospitals have cornered the market. "Everybody will tell you this is great business for them," says Stephan von Bandemer of Gelsenkirchen University, who conducts regular surveys of German healthcare's position in the international market. "But the target group is difficult. There's lots of competition."
For some, however, attracting Arabs seems easy. Sylvia Heigl of Klinikum Rechts der Isar in Munich, a major player in the treatment of Arab patients, says, "They are being sent here by their embassies." Though her hospital has no prayer room or other Arab infrastructure, about 200 patients a year come from the Gulf. It helps that many Arabs like the clean, green atmosphere of Munich.
In Hamburg, UKE is also skilled at courting the Arab market. The hospital's international ward has pictures of mosques hanging on the walls and a Muslim prayer room. Many of the staff can speak Arabic, and interpreter Leila Ben Salah from Tunisia is always available. There are no VIP suites here, the only luxury being Arabic channels on the satellite TV. "People come to UKE because of the excellent medical service," says Boscher. No doubt this is true. But many Arabs also like their five-star pampering, which is where institutions such as Berlin's Meoclinic enter the picture. But von Bandemer believes that Germany has to act more aggressively to find its place in a world of globalised health services. He suggests that Germany should be providing healthcare in emerging markets such as India and China. "This is where the money will be made. Either we play along or we will be left behind," he says.
Before leaving UKE's international department Zamzam, one of Alnaimi's sisters, quietly approaches us. She is holding a large plastic container containing a transparent fluid. "Holy water from Mecca," she says. "Please, try!" Her family has brought five 10-litre containers with them from Saudi Arabia to provide an extra, spiritual, treatment. In this clinic, German engineering and Allah's supernatural power seem to be working together just fine.
The German government is backing efforts to attract foreign patients to Germany, hoping to support the medical system's weak finances with oil money. In 1998 it changed the law to allow public clinics to keep any extra income from foreign patients.
Arab patients receive all kinds of treatments in Germany, from routine check-ups to kidney transplants and plastic surgery. Treatments connected with obesity are also on the rise. "Sheiks let other people do the sweating," explains Professor Kristian Rett from Wiesbaden's DKD centre. Heavily veiled women, who often have vitamin D deficiency from lack of exposure to sunlight, are also frequent patients, Rett says.