Mobile telecoms expert / Copenhagen
The man of modem
It creates the ultimate communications equipment that allows everyone from troops in Afghanistan to sailors in the Atlantic to be constantly a call away. And now Thrane & Thrane is finding that information junkies and businessmen are buying its Danish state-of-the-art telecom units.
"Communication is like a drug. The more you use it, the more you need it. After five hours on a plane, most people today get desperate," says Lars Thrane. Thrane should know. He's co-founder of the Danish company Thrane & Thrane, which makes the gadgets that service the needs of these information junkies.
Indeed, Thrane & Thrane is the world's leading manufacturer of mobile satellite communication equipment. Its technology makes it possible for users to go online or make phone calls via a cordless handset, whether they are reporting back from the war in Iraq, working on an oil platform in the middle of the Atlantic Ocean or conducting business on board an aeroplane 9,000m above the earth.
So if you are a field worker for the UN, a soldier in a remote combat zone, a captain of a tanker or run a corporate aviation business, you will probably swear by the T&T brand. And a growing number of private customers are also buying the Thrane & Thrane Explorer 500.
At the Thrane & Thrane HQ north of Copenhagen Lars Thrane is talking about his life's work. It's a surprise when he says that he is turning 60 this year – tanned and wearing black jeans, Thrane could easily pass for a 50-year-old. Per, Lars's identical twin who left the company 10 years ago to lead a quieter life, must look closer to 40.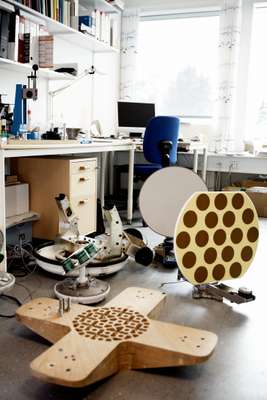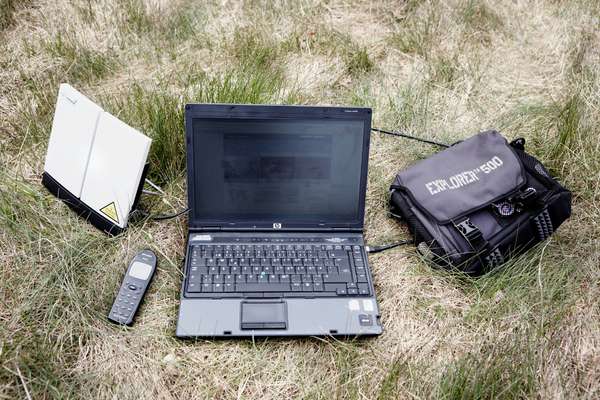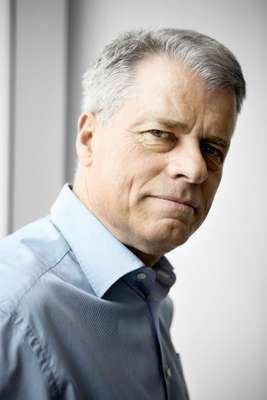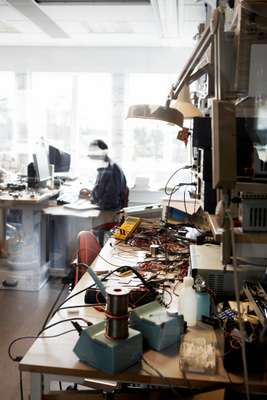 It was after Per's departure that Thrane & Thrane was listed on the Copenhagen Stock Exchange as the first step in a new corporate direction. Yet Per's presence is always apparent, especially when Lars Thrane talks about the company's roots: "Both of us messed around with electronics from the age of 10 and we built our first transmitter at the age of 12. We had our fair share of burnt fingers and electric shocks."
After boarding school and jobs as engineers, the twins set up shop together in 1981. Within six months, Thrane & Thrane had developed and delivered its bestseller, the first modem for radio telex communication. Back then, short-wave transmitters were an impractical means of communicating at sea. The modem made error-free text communication possible for seamen via an onboard telex machine. It was a big hit.
By the 1990s, Thrane & Thrane was providing maritime satellite terminals for Inmarsat, the world's leading mobile satellite operator. Then the company set out to conquer both land and air communications. "The radio telex modem still exists and is securing new customers to this day," says Troels Christensen, technical pre-sales manager and an employee since 1989. During a recent visit to the Danish Foreign Ministry, Christensen was pulled aside and shown a 1982 Thrane & Thrane modem that the ministry still uses – it recently sent a telex to the Danish embassy in Baghdad and received a swift response.
Thrane & Thrane has established video conference centres for Danish embassies to secure a reliable back-up communication system – a response to the severe criticism the government experienced after the 2004 tsunami in Southeast Asia, when Danes in need were left without any means of communication.
Back in the co-founder's office, Lars Thrane brushes the dust from a canvas bag. It contains an Explorer 500, a Thrane & Thrane mobile telecoms unit that a Danish soldier has been using while on duty in Helmand Province, Afghanistan. The Explorer 500 weighs just 1.5kg. Its predecessor, the M4, weighed 7kg and was the size of a small suitcase.
To operate, you simply plug the Explorer into a laptop, point the antenna to the sky and wait for the satellite to synch after a short period. You then have access to internet, email, fax, voice calls, corporate servers, video conferencing and streaming. The Explorer 500 is a land-based product, but Thrane & Thrane also makes equipment for mobile satellite communication at sea and in the air. At sea, Sailor 500 is the equivalent of Explorer 500 and in the air customers utilise Swift Broadband. The Explorer 500 retails at roughly €2,300.
There's something comforting about Danish technology: people believe that it can be relied upon. And it seems that their faith is well placed.
Thrane & Thrane: the facts
Between 2006 and 2007 Thrane & Thrane had an annual turnover of over €160m. The company has around 800 employees of whom 400 are in the Danish HQ, while the rest are in the company's offices in Aalborg, Oslo, Virginia Beach and Shanghai.
1948: Born in Denmark
1973: MSc in electronic engineering from Technical University of Denmark
1978: PhD in microwave engineering from the Electromagnetic Institute in Denmark
1981: Founds Thrane & Thrane with twin brother Per. Launches radio telex for Danish Ministry of Foreign Affairs
1990s: Launches Inmarsat C Land satellite communications station
2005: Launches Explorer 500 mobile satellite