Salone del Mobile / Milan
Upwardly mobile
This year's Salone Internazionale del Mobile defied the credit crunch with an optimistic mood and a record number of visitors – 348,000 in total, 29 per cent more than 2007, 210,000 of whom came from abroad. Visitors from booming South American countries were particularly strong.
From a bustling MDF Italia stand, Belgian designer Xavier Lust is showing us his latest creations. When Lust likens the Salone to Christmas, he's not wrong. There's the build up (months before we're teased with sneak previews), the parties (juggling your invites becomes an art), and then, finally the big day. But in this case, it's an epic week-long affair.
From the crowded city showrooms, through to a vibrant Zona Tortona district dotted with exhibitions, on to the sprawling Rho exhibition centre, each year the Salone lives up to its reputation as the world's most important and exciting design fair. Far more than a trade event, it's one of the few occasions where you'll find students, artists and designers happily mingling alongside buyers and chief executives. They're all here, keen to spot trends, network and soak up the almost carnival-like atmosphere.
The shadow of a recession may loom but it didn't seem to put a dampener on this year's festivities. Swarms of international visitors packed the city, and the mood was optimistic. We spotted plenty of newcomers exhibiting for the first time. Among them, Japanese manufacturer E&Y made a confident debut in the city centre, presenting its latest products designed by rising stars such as Finnish designer Mika Tolvanen and Japanese product designer Koichi Futatsumata.
The Danes upped the ante with the launch of Grand Danois. The exhibition, tucked away in Zona Tortona, introduced the next generation of the country's designers. Ethical home accessories company Mater and designers Christian Haack Ketelsen and FurnID, were among the debutants. Mads Arlien-Søborg of media and concept agency Yellow Ducks set up the initiative with Henrike Høyer. "We really felt it was necessary to do this," explains Mads. "For years I've been coming to Milan seeing a lot of things going on, but where were the Danes? We haven't been good enough at promoting new Danish design. If we really want to lift Danish design, we have to do it together." We are looking forward to seeing how this movement evolves.
Working our way across town, of the more experience-based shows taking place (and there were plenty to pick from), it was a collaborative exhibition, Tokyo Wonder, that impressed us. Featuring work by interior design firms Curiosity and Tonerico and motion design company WOW, the thoughtful, quiet space was a welcome respite from the rush of the fiera and gave an evocative glimpse into life in Tokyo. At the showrooms, the new two-storey flagship for outdoor furniture brand Alias (part of the Poltrona Frau group) pointed to a new direction in showroom design. There were no dull layouts here; products were ­displayed in glass cabinets, much like in a gallery, and walls were lit-up with video projections.
Back at the Rho fairground, the big international players didn't disappoint. Vitra dealt a strong hand with an array of new products – we loved the pared-down "Basel" chair in beech by Jasper Morrison, which looks like a future classic. At the sprawling Poltrona Frau pavilion, a dizzying number of novelties were on show. The Cappellini brand was especially colourful and playful. The "Stitch" chair, a folding aluminium model by Adam Goodrum, is an ingenious space-saver. Molteni & C, always exciting, presented a refined, luxurious collection.
The "Where" marble-topped table with "Who" matching chairs, designed by Rodolfo Dordoni, showed a continued commitment to craft. Giorgetti brought back glamour with a piano player on hand to tinkle out the tunes on its stand. From the new collection, we liked the sleek "YFI" sofa from Chinese designer, Chi Wing Lo, its shape reminiscent of the hull of a boat.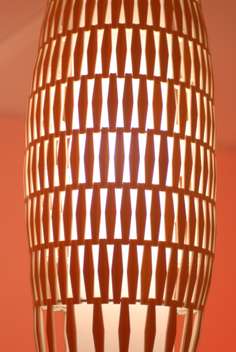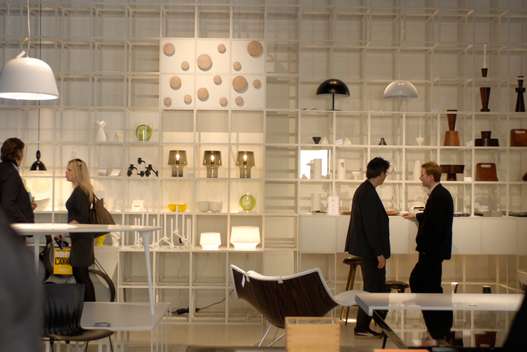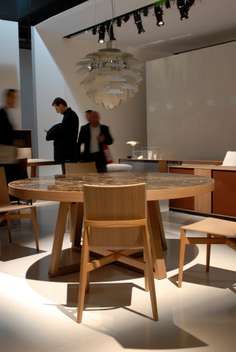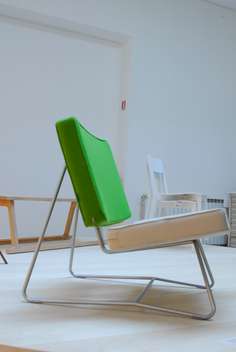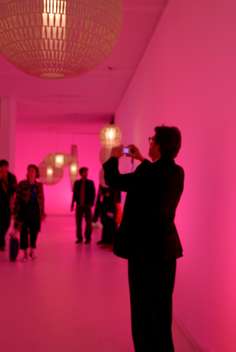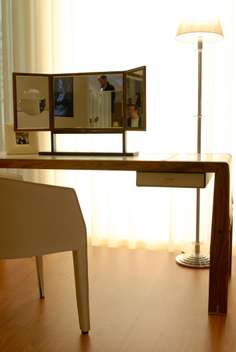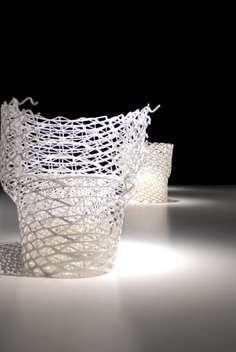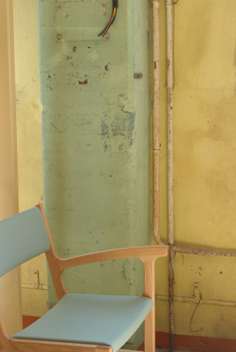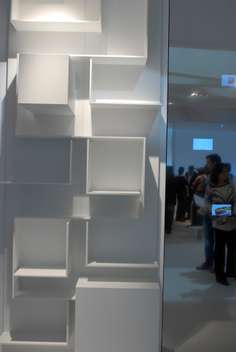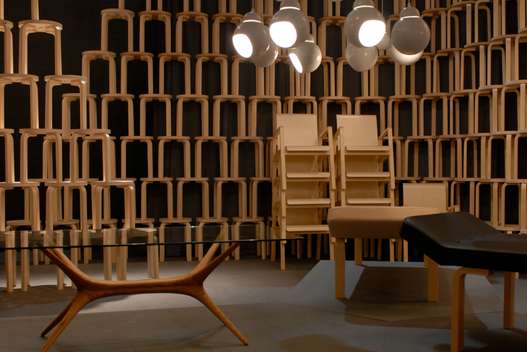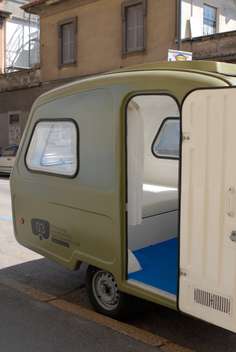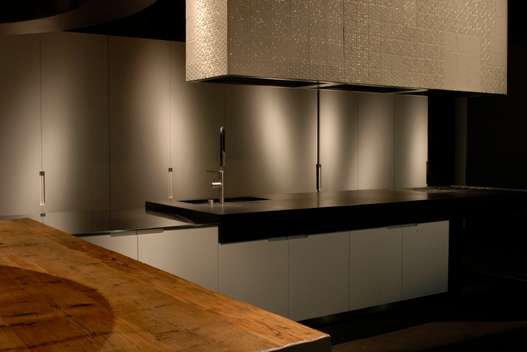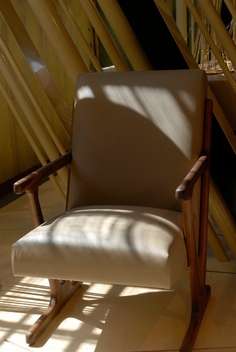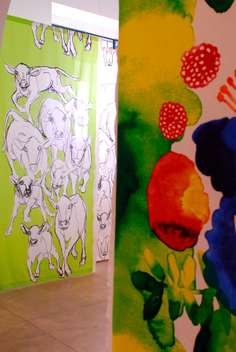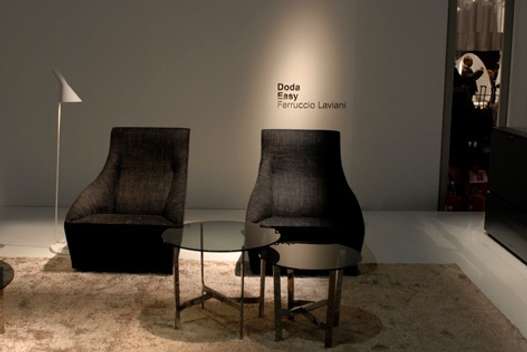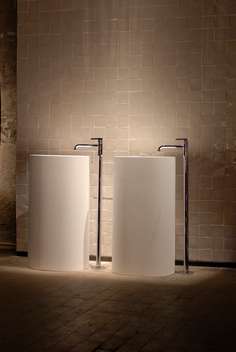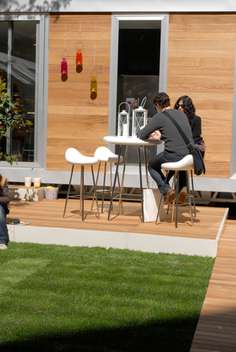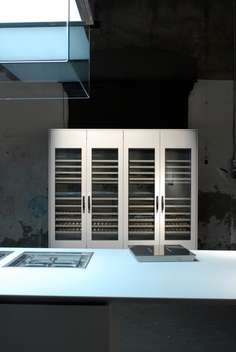 The Salone may be over for another year but the industry is sure to feel the fallout for a long time to come. Watch out as the trends, concepts and, sadly, the copies start to emerge.
Across the board we saw more natural materials – think stone and marble – being used in finishes.
Design with a conscience is gathering momentum. Dutch group Droog gave us a lesson in sustainability with its Touch of Green exhibition. The Saving Grace lights by Adrien Rovero for energy-saving bulbs were our favourite.
Rattan and wicker style furniture is making a comeback. But there are no bulky forms here, instead silhouettes are sleek and pared down. We loved the Cielo and Brio chair by Japanese designer Mikiya Kobayashi.
Craft was to the fore. Meta, the new venture from antique house Mallet pushed craft in a more modern direction with its first collection. Tord Boontje's Fig Leaf wardrobe set a new standard with its 616 hand-painted enamel leaves.
The trend for iconic pieces continues as manufacturers once again plundered their archives. Living Divani presented re-issues by the classic designer Shiro Kuramata.
Some more of our favourite products on show:
Moroso – 'Tropicalia' chair by Patricia Urquiola
Zanotta – 'Domino' sofa by Emaf Progetti
B&B Italia – 'Link' table by Jakob Wagner
Emu – 'Ivy' outdoor seat and table collection by Paola Navone
Vitra – 'Rotterdam' chair by Hella Jongerius
Tom Dixon – 'Lean' table light
Flos – 'Cubo' personal lighting system
Moooi – 'Pregnant' chair by Trent Jansen
Cappellini – 'Mirage' bed by Claesson Koivisto Rune
Poltrona Frau – 'Tricot' seat by Dominique Perrault and Gaëlle Lauriot-Prévost
Claudio Feltrin
CEO, Arper
From a colourful stand, Italian manufacturer Arper showed off new takes on its products and introduced "Catifa 60" by Lievore Altherr Molina, a chair for offices and conference halls. Key growth areas are the Middle East and India. "We're happy – we've seen a lot more people than last year," says Claudio Feltrin.
Roberto Gavazzi
CEO, Boffi
Boffi presented its 2008 collection in an elegant, candlelit show in the centre of town. Strolling around, Roberto Gavazzi talked us through this year's novelties. "In the high-end market, kitchens and bathrooms are becoming increasingly sophisticated as people look for something really special," he says.
Carlo Molteni
President, Molteni & C
Over a coffee break at the heaving Molteni & C stand, Carlo Molteni describes the presentation of this year's collection as "more domestic", featuring softer colours. The international market is becoming increasingly important in the face of sluggish Italian sales. "Exports are growing every year," he says.
Xavier Lust
Product & interior designer, Belgium
Backstage at MDF Italia, Xavier Lust is beaming: "The Salone is the most important event of the year." His "Baobab", a tree-like coat stand made from Ekotek, a sustainable material, could pass for a piece of sculpture in the hallway, while his sofa, "Aubergine", has a luxurious, organic form.
Naoto Fukasawa
Industrial designer, Japan
We bumped into Naoto Fukasawa at a number of press previews, testimony to his popularity. "Half of my business is working with European companies, so that is why the Salone is naturally the goal for the year," he says. At Boffi, he showed a sculptural basin and bath collection called "Sabbia".
Christian Haack Ketelsen
Designer, Denmark
Exhibiting for the first time at Milan as part of the Grand Danois exhibition, Christian Haack Ketelsen seemed excited, if nervous. His new sofa, "Cosmo", won praise with its pared-down form. He also showed "Aura", a sofa inspired by 1930s architecture. "I've got a lot of good contacts and feedback," he says.
Oki Sato
Founder of Nendo, Japan
Oki Sato designed the ambient installations for the Lexus L Finesse exhibition: "The Salone is special to us; it's why we started Nendo. In Milan we saw many designers designing freely, it seemed like paradise." At his "Elastic Diamond" show, inspired by the structure of diamonds, it was a spindly chair that caught our eye.
Q&A - Tony Flamos,
Space Furniture
Since launching its first design shop in Sydney in 1993, Space Furniture now has showrooms across Australia as well as Kuala Lumpur and Singapore. Tony Flamos is the national merchandising manager.
What are you looking for this year?
I'm looking for outdoor collections, interesting seating and dining tables.
What's caught your eye?
Cassina is incredible and the sofa by Dordoni just blew me away.
What trends are you seeing?
Lots of primary colours. The Italians are also addressing the problems of Chinese plagiarism with more intricate new designs.