Urbanism / Global
05. Street value
Keen to spark improvements in your immediate area? Here are some simple strategies for making your neighbourhood a pleasing place.
When we talk about ways to improve our cities, we often point to the construction of big projects such as stadia or museums, shiny new transport systems or even the election of a visionary mayor. Although residents might be invited to get involved by providing feedback or voting, they can feel removed from the process when it can take years to see change.
So what to do while you wait? And how to make your patch a little better in the meantime? Well, you can start by taking matters into your own hands. Small can be mighty and meaningful, and improvements can be made without having to attend a dull community meeting or relying on the coffers of city hall.
"Go out and transform your tree pit and plant it with flowers," says Mike Lydon, founder of New York-based planning agency Street Plans, a firm that has built its reputation by helping grassroots groups make improvements to their neighbourhoods. "You have the opportunity, and even the duty, to give a gift to the street."
This civic obligation can take many forms: from a single flowerpot to a frequently updated window display, or the placement of a bench in front of your home or business. All of these "gifts" will result in places where you – and your neighbours – will want to linger, connect and enjoy the public realm.
Those unsure whether they have the chops to make the change should know that they don't need to be an architect or trained city planner. "It's often the people who are not trained who seem to make the best places," says Lydon. "It is those people who have the motivation to put out a bench or flowers, who don't think about it in a professional capacity but do it because it needs to be done to make the street just a little bit more pleasant."
Feeling motivated? Good. To help kickstart your own neighbourhood improvement, we've come up with 15 ways that are sure to inspire you to make your patch a better, more liveable place. Read on – and then go plant, pick and build.
---
1.
society: Litter picking
Tidy up your town
If cleanliness is next to godliness, then investing in a litter picker and tidying your block might be your fastpass to the gods. Footpaths strewn with discarded coffee cups and pesky blue masks are an eyesore and make our streets feel unloved – not to mention the hazard they pose to wildlife and the potential to clog our waterways. If you own a café, why not encourage your customers to chip in too? Set up a litter-picking station.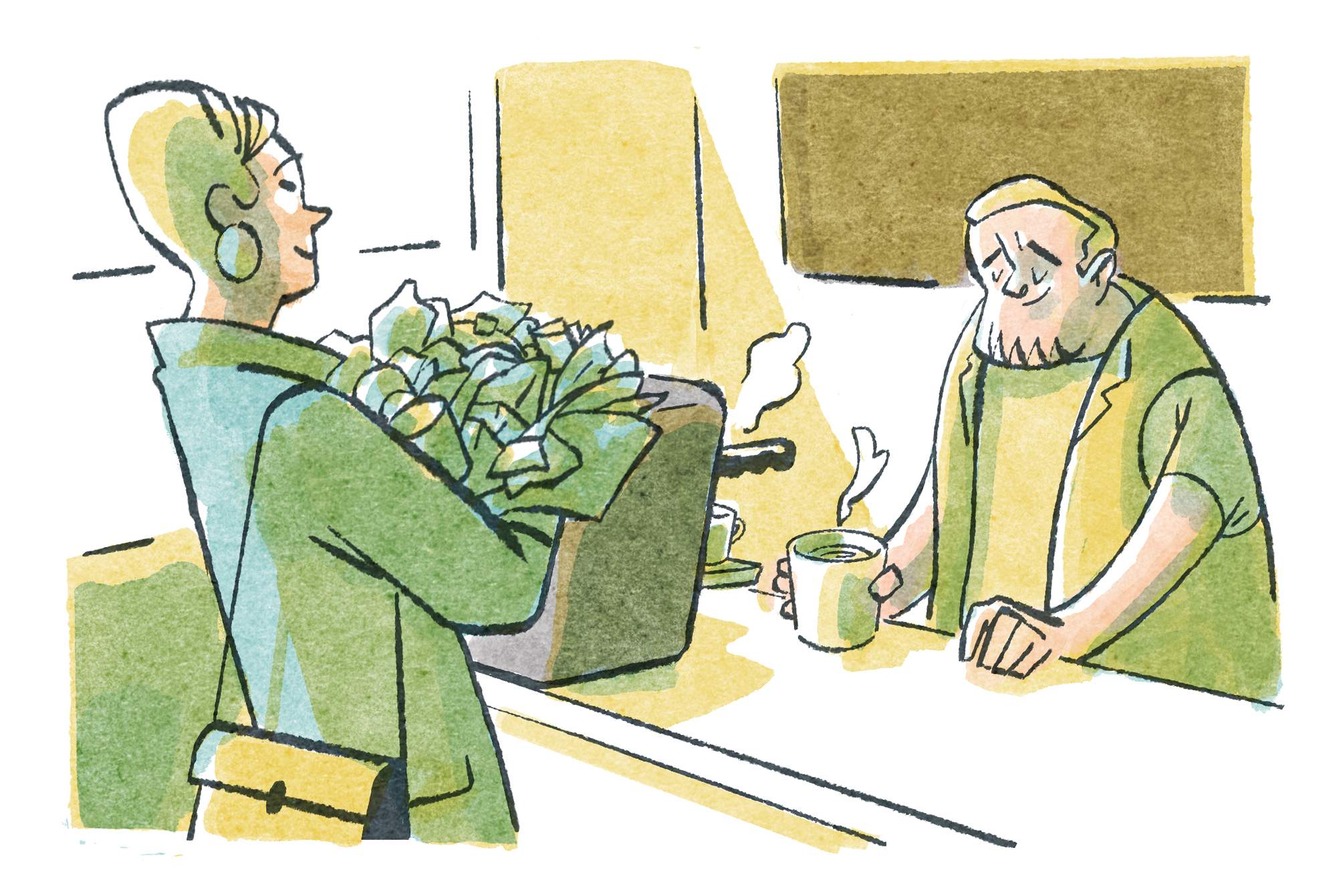 ---
2.
retail: Activate shops
Reclaim empty windows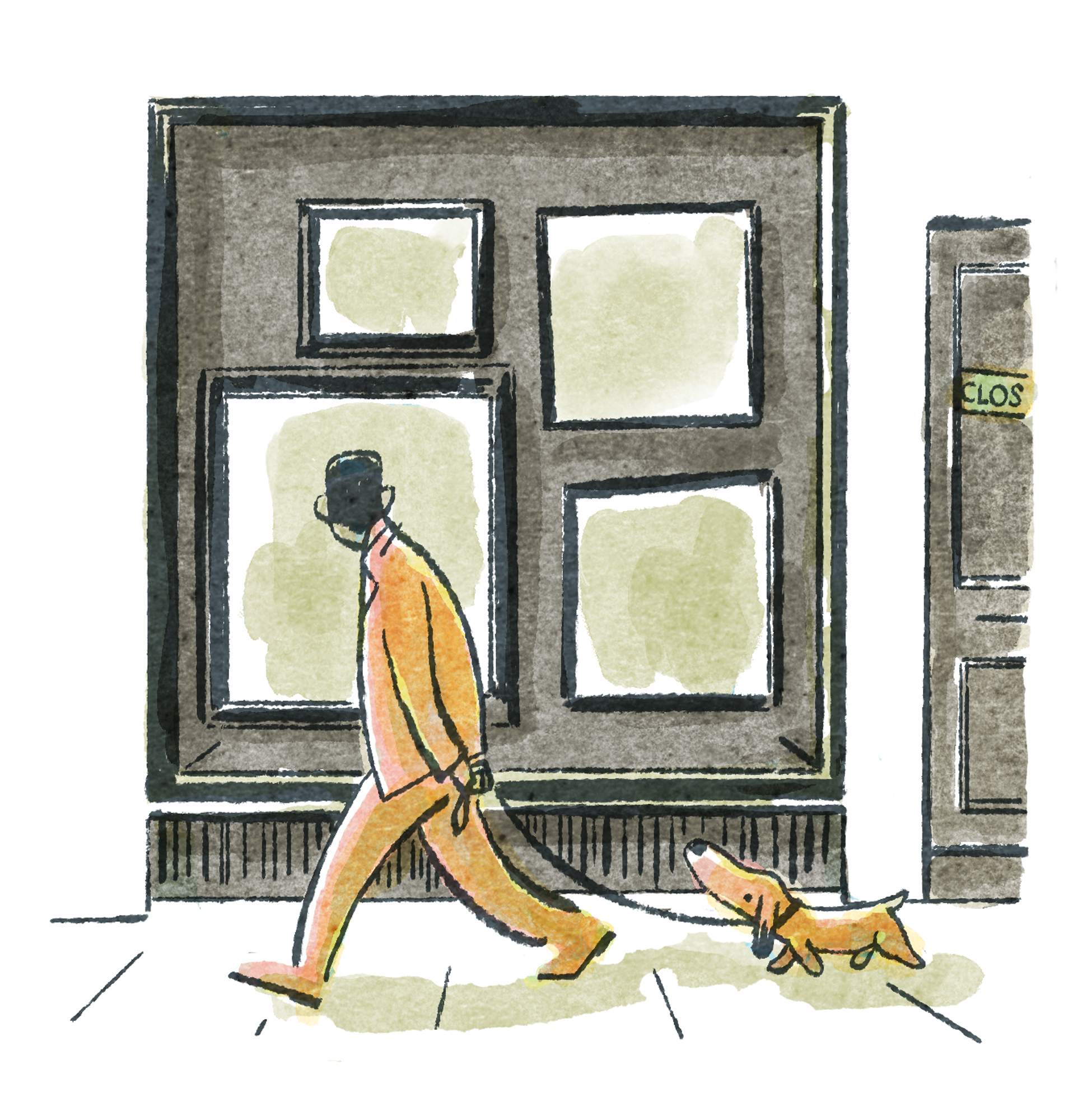 Boarded-up shops do little to inspire people to spend time – and money – on a high street. To counter this, put some colour and activity into vacant shopfronts. Populate windows with artwork and installations, creating a street-front gallery. Regularly rotating the pieces will bring an element of surprise to passers-by, entice repeat customers and, hopefully, inspire a new tenant to pick up the lease.
---
3.
buildings: Campaign
Advocate for improvements
When it comes to improving buildings and parks, city hall can sometimes get caught up in the big picture: focusing on grand libraries or large waterfront plazas, instead of the neglected building or forgotten park in your neighbourhood. To ensure that the latter get some attention, don't be afraid to lobby for improvement; sometimes all that's required is a call for change, clearing the path for politicians and civic officials to do their work.
---
4.
mobility: Cycle storage
Become a bike racketeer
Cyclists bring a host of benefits to neighbourhoods, from quietening traffic to increasing spending at small businesses. So why not make them feel welcome? If you have a fence with railings outside your home, throw up a sign welcoming people to lock their bikes there. Or, if you run a shop or food business, invest in a few bike racks for customers to roll up to.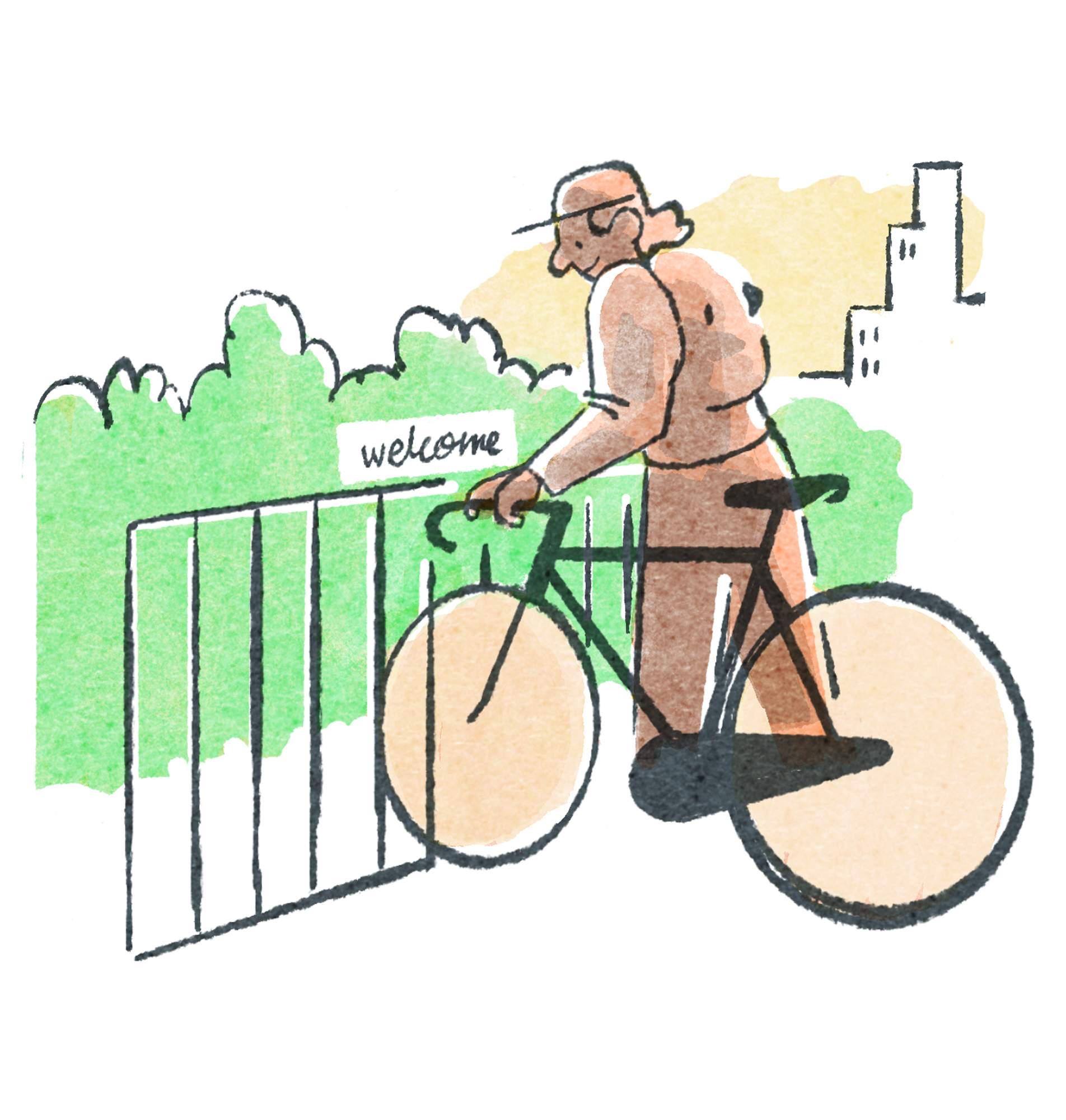 ---
5.
print: Share knowledge
Help neighbours turn a page
In recent years keen observers (and readers) might have seen phone booths and postboxes transformed into Little Free Libraries, a global book-sharing movement based on a "take one, leave one" approach. Setting one up outside your home is a show of faith that people in your community can be trusted to share. It's also a great way to start conversations with your neighbours.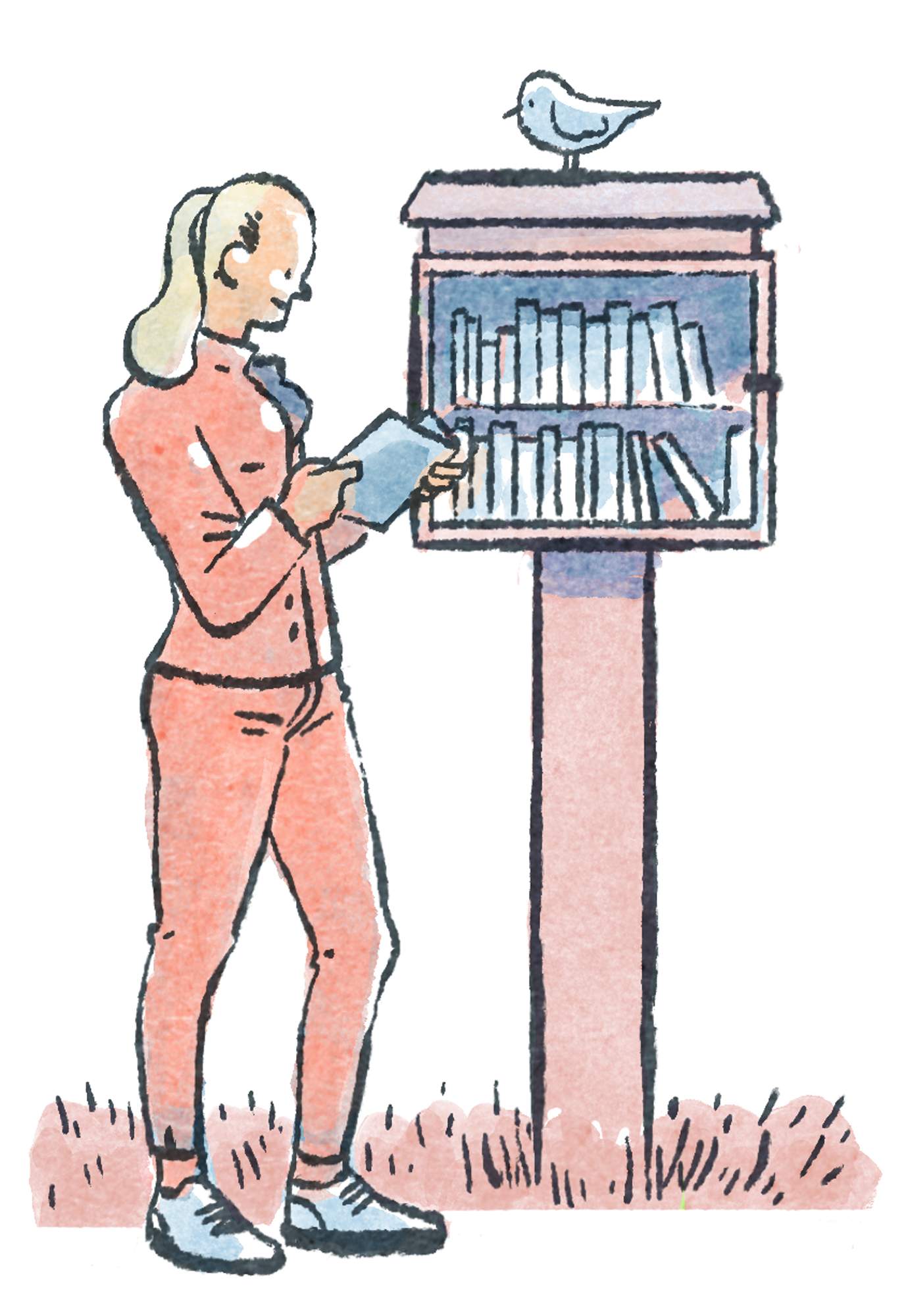 ---
6.
navigation: Put it on the map
Celebrate your surroundings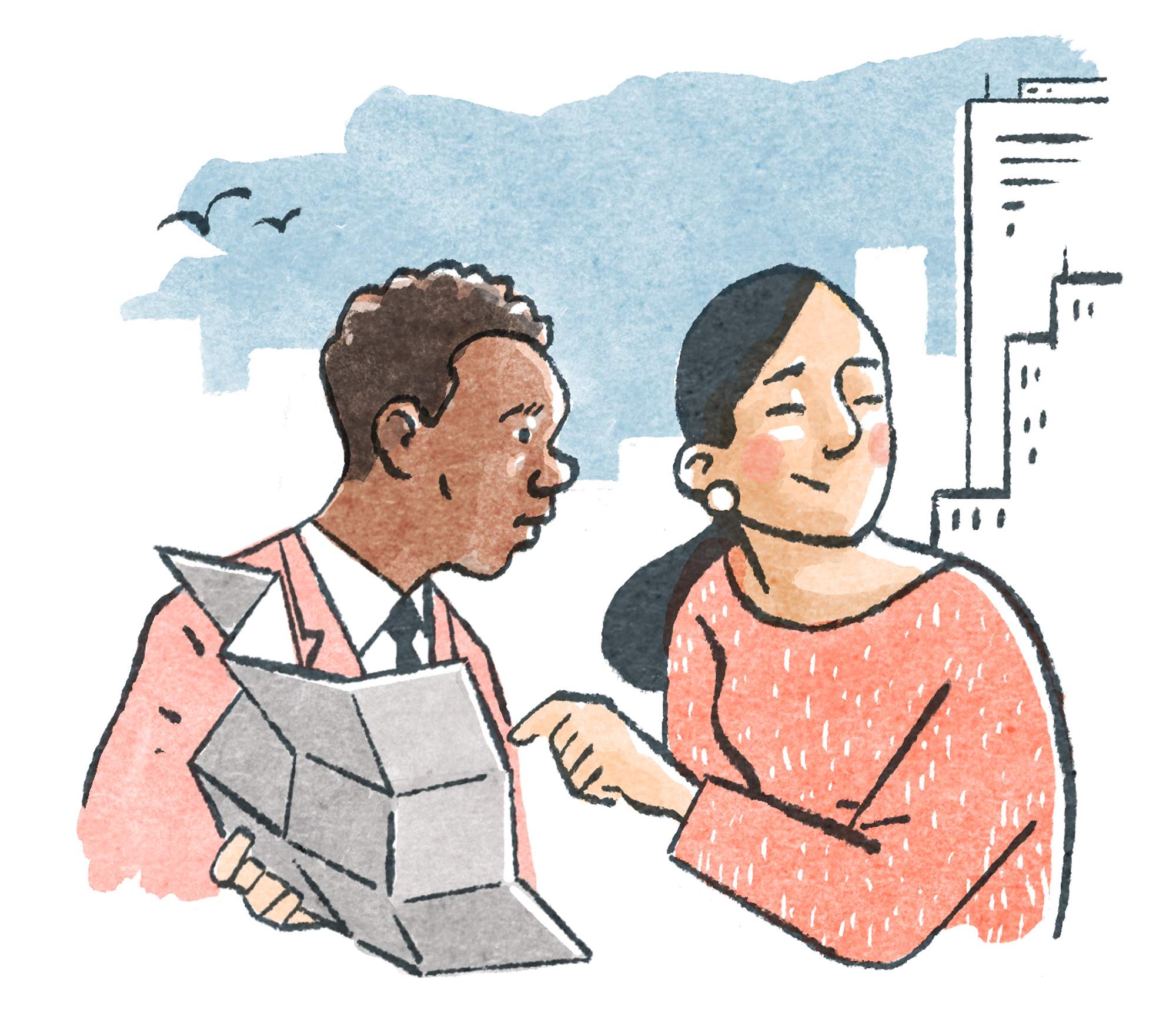 The best part about exploring a new neighbourhood is unearthing its treasures, many of which can be tucked behind walls and sleepy façades or in courtyards. So why not make it easier for intrepid adventurers visiting your patch for the first time? Use your artistic skills (or commission a talented friend) to design a map showcasing wonderful shops (including their opening hours), the best cafés, hidden parks and walking trails. It's a visual celebration of your neck of the woods and will strengthen community bonds by linking independent businesses and fine public spaces.
---
7.
gardening: Power plants
Green your thumbs
Study after study shows that plants reduce stress levels and boost our mood – and they look good too. So place a few sturdy planters or pots out on the pavement. Worried about upkeep? Partner with businesses who can manage them; some fragrant flowers are sure to attract bees and customers too.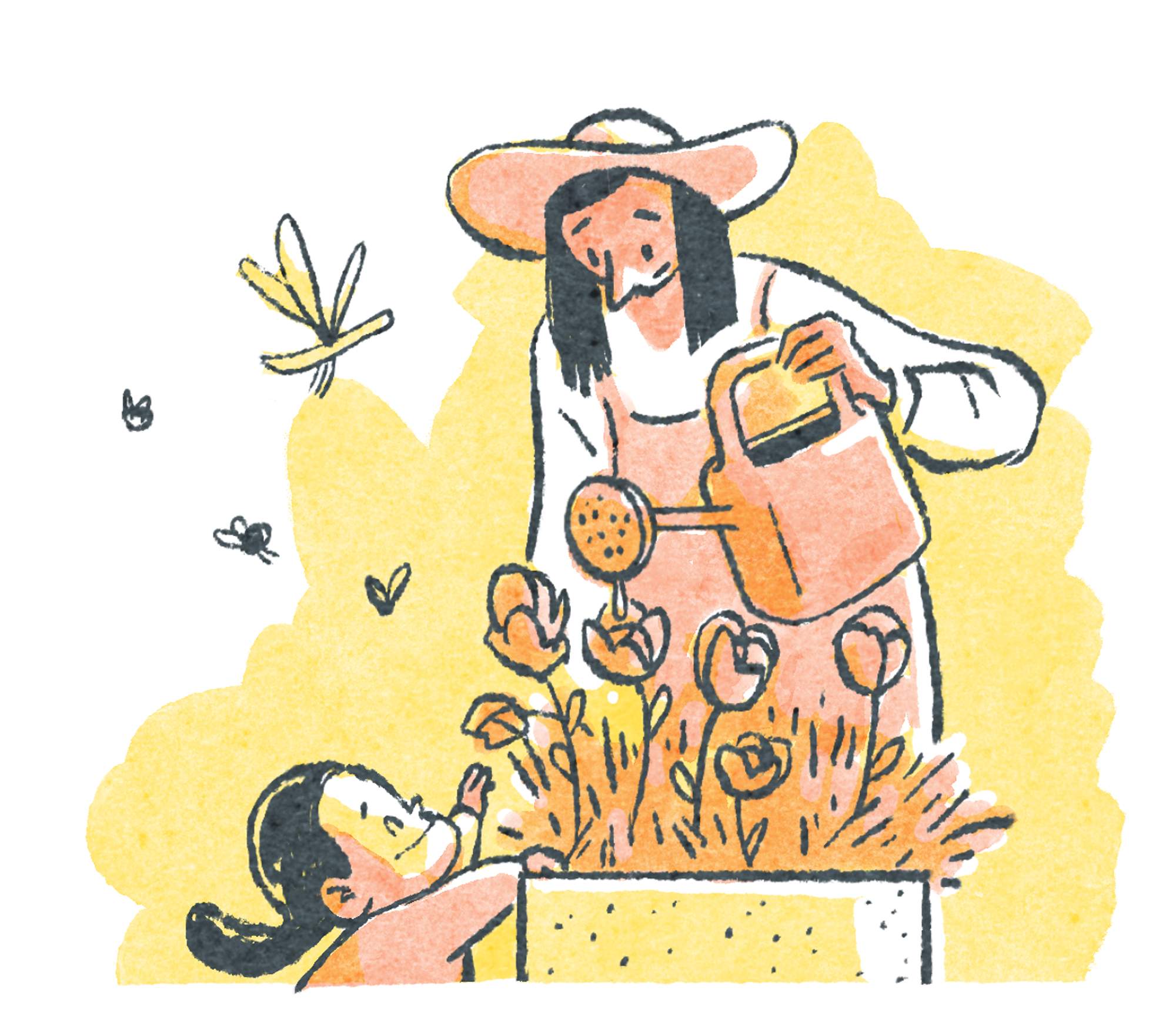 ---
8.
signage: Walk this way
Virtue signalling
There are countless reasons why walking is good for your neighbourhood. From improved safety thanks to "eyes on the street" to more vibrant blocks where people want to spend time. One of the best ways to encourage people to move around on foot is to show just how walkable their neighbourhood is by creating simple signs. They can be sturdy and made of steel or simply sprayed onto the ground with a stencil. Highlight distances and directions to key public places, such as high streets, libraries, swimming pools and parks.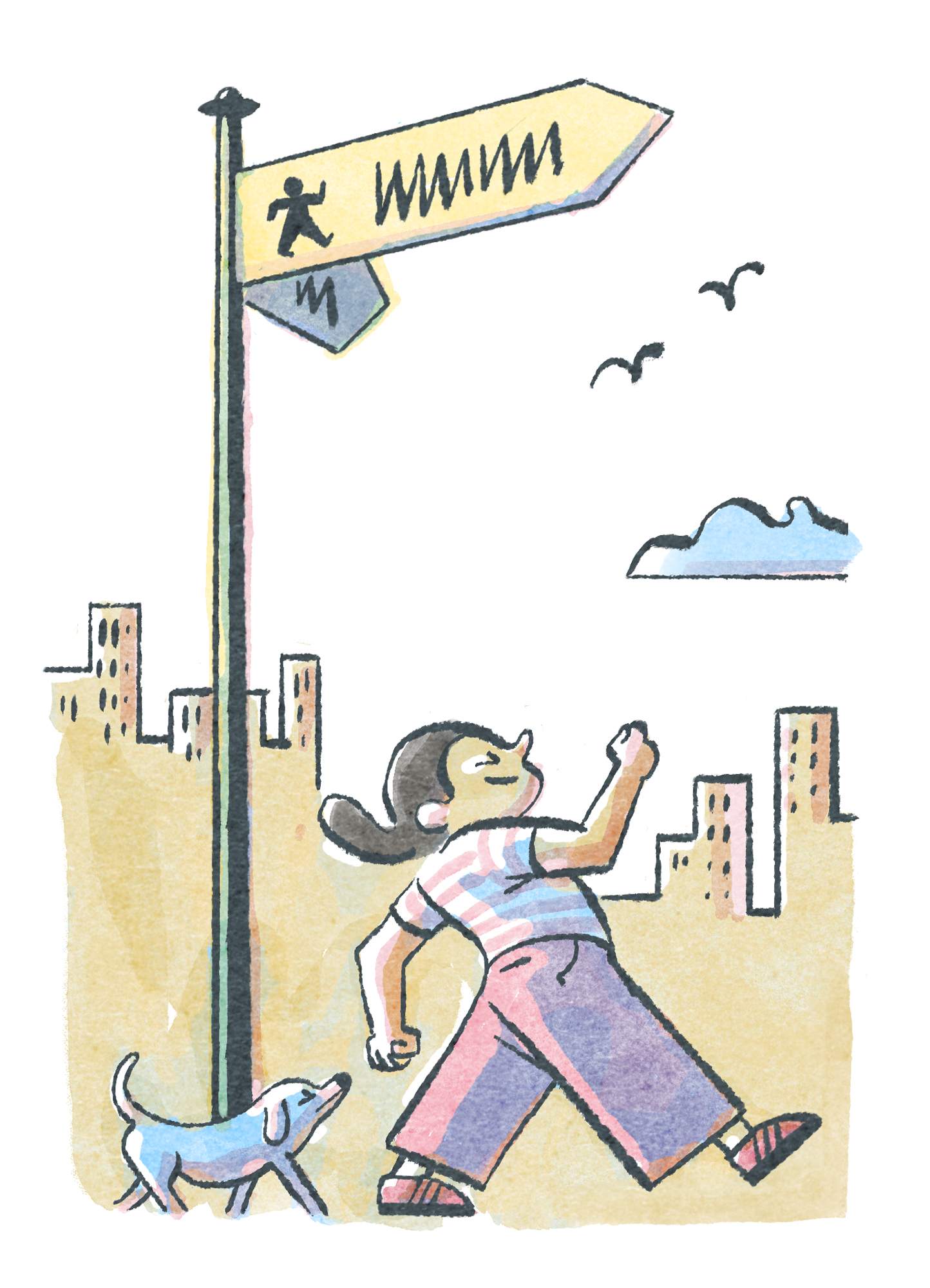 ---
9.
social life: Block it off
Life of the party
Host a block party and give the community a chance to spill out onto the street. Keep it low-key and local: f&b businesses can set up outdoor dining and pop-up bars, and the area's musicians can provide some live tunes (auditions essential). Not only is this a great way to form new friendships and meet neighbours but research shows that they make for safer neighbourhoods in the long run.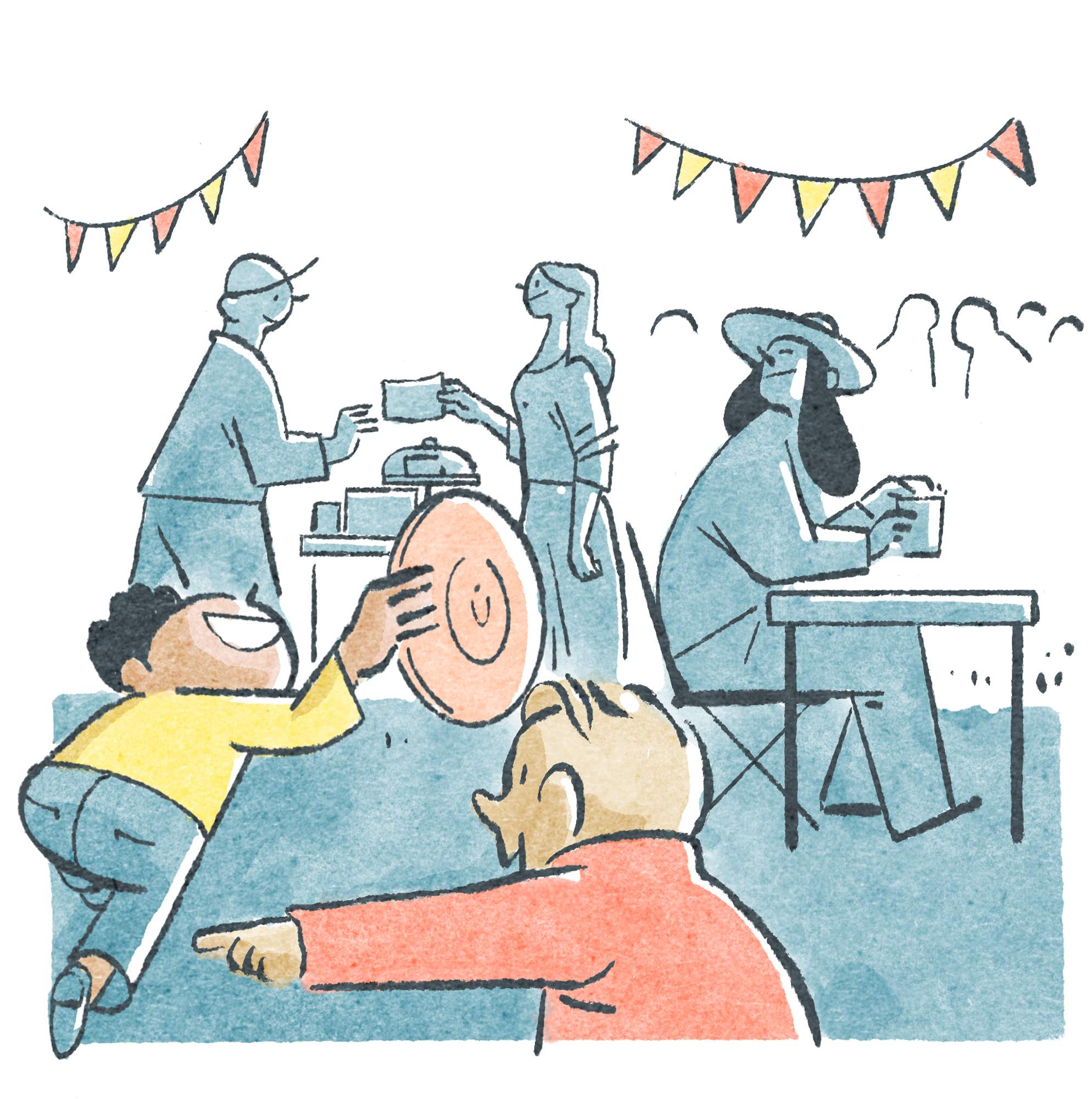 ---
10.
furniture: Sit down
Pull up a seat
Placing a bench outside your home, shop or business is a welcoming gesture; it invites people to stop and spend time in public places by giving them a space to rest, socialise, eat and watch the world go by. And it improves walkability to boot. Our tip would be to invest in a quality design made from robust materials but if you're feeling creative and want to strengthen social ties, why not follow the lead of New York advocacy group Do Tank and host a community bench-building day?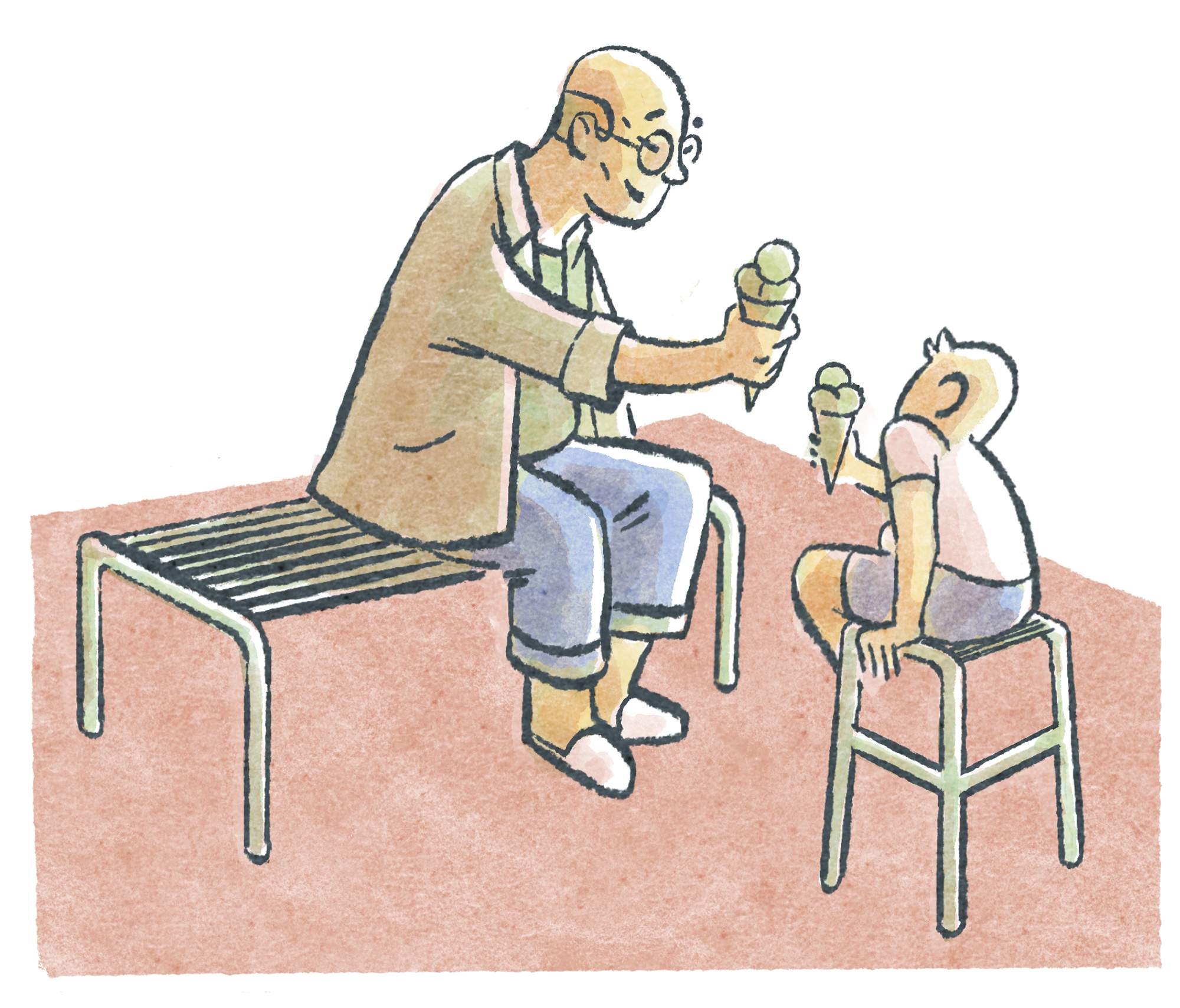 ---
11.
traffic: Paint some lanes
Invite the bike
Key to making cyclists feel safe on the road is showing that they belong. Bike lanes and symbols painted on the road are a great way to do so, serving as a visual reminder to drivers that bike riders belong here too.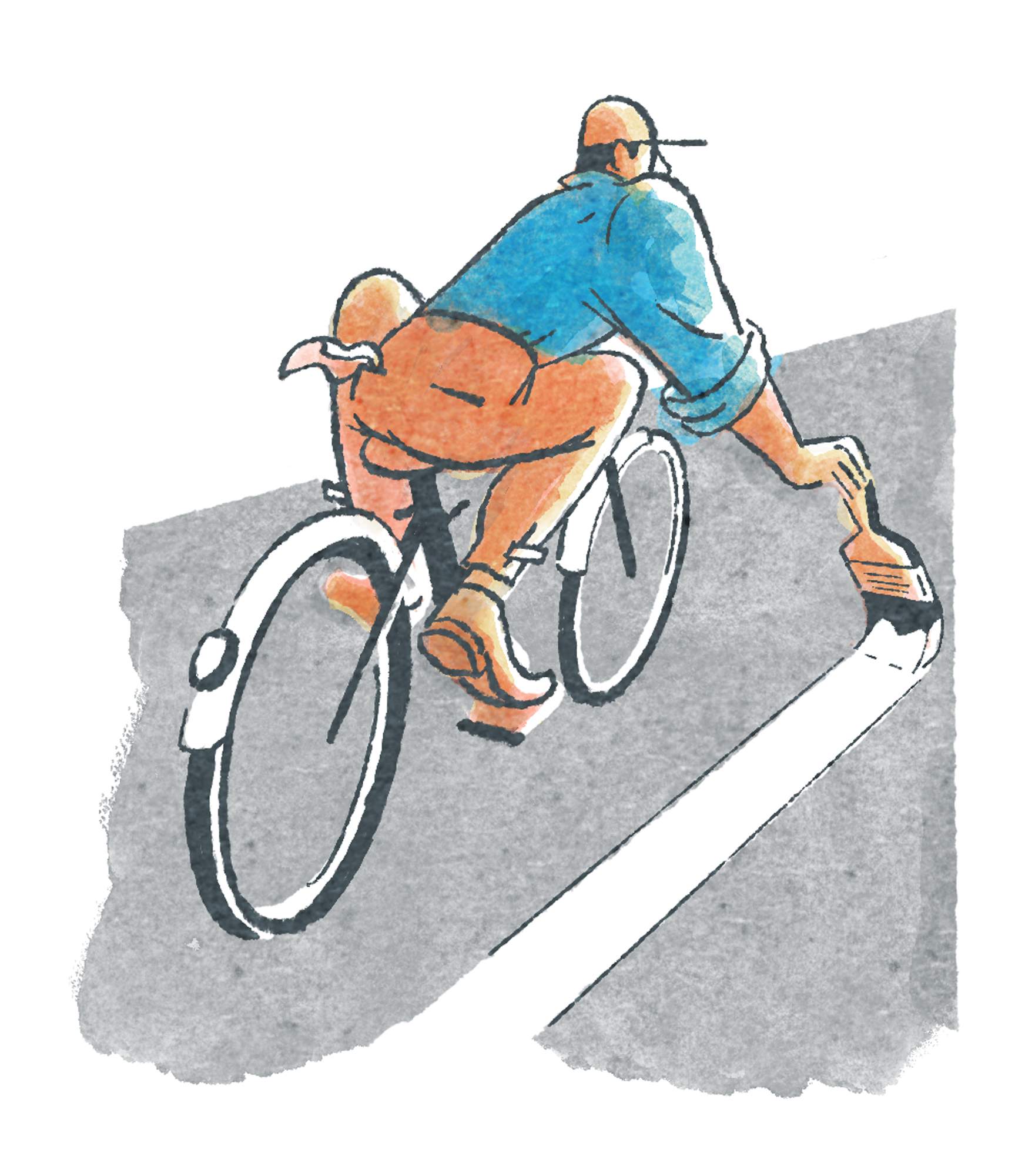 ---
12.
fresh produce: Grow your own
Food for thought
Rather than letting a vacant block sit empty, set up a community garden. For inspiration, take a lettuce leaf (if you will) out of Peace Tree Parks' book. The Detroit-based not-for-profit purchased an abandoned block from city hall on which it set up planters, growing everything from aubergines to pumpkins and cantaloupes. It shares the produce free of charge with the plot's neighbours. This has transformed an area's access to food and turned an eyesore into a point of community pride. As an added bonus, it has also brought people together and motivated those nearby to make their own gardens nicer too.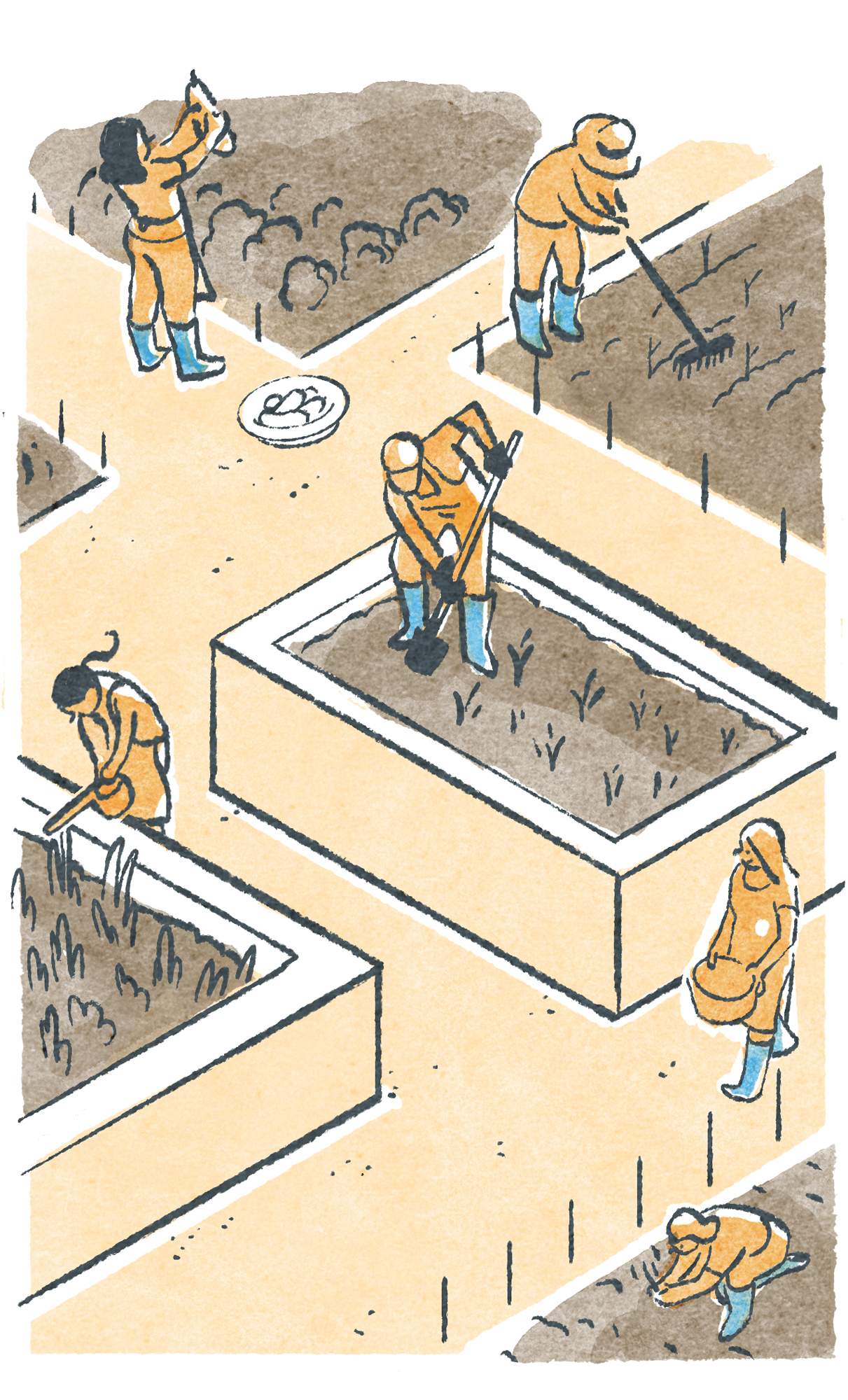 ---
13.
footpaths: Spill out
Add some street presence
Expanding your shop, restaurant or bar's trading area onto the street is a great way to not only increase capacity but also make your offering more visible to passers-by. Tables and chairs, rails of eye-catching clothes, and even pop-up and takeaway services are all good starting points, creating an inviting place for people to browse or stop for a brew. What's more, they can also help to make the street safer and more inviting: busy footpaths mean more passive surveillance and they can also signal to drivers that they need to slow down.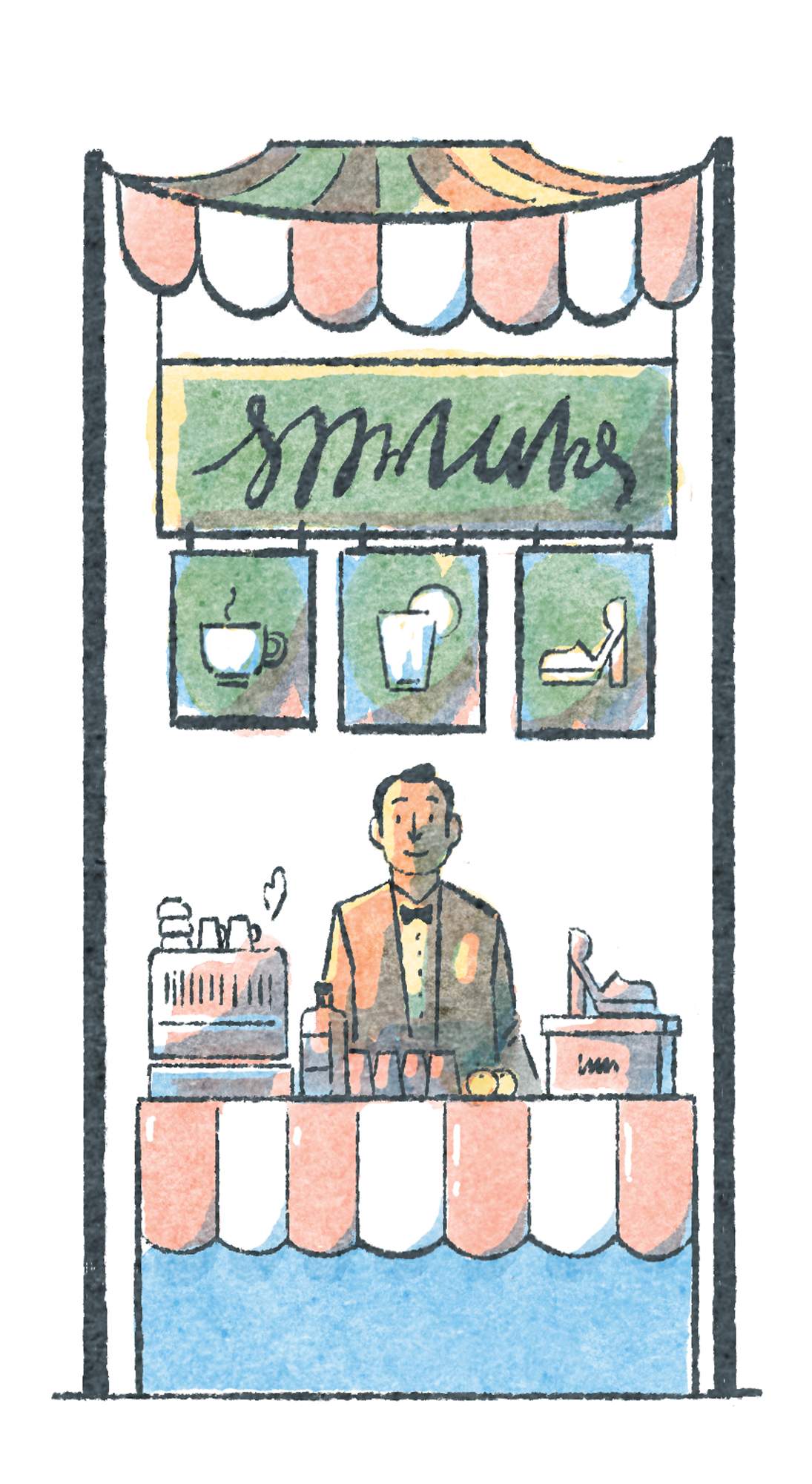 ---
14.
soil: Go to seed
Pave the way for plants
Our neighbourhoods are filled with countless pockets of neglected soil: from patchy turf verges to sandy tree wells. To add a bright and cheery punch to these spaces, grab a packet of wildflower seeds and sow them. To give your floral intervention a sense of place, choose native varieties.
---
15.
land use: Park it
Take a rain check
Reclaim parking spaces and unnecessary areas of pavement by replacing them with parklets. Don't scrimp on quality here: make them appear permanent by using sturdy materials and replacing paving with plants. You'll show that your area cares about its residents, while also helping to improve rainwater run-off.