Design / Estonia
08. Find peace in a pod
In busy open-plan offices, quiet spaces are essential. Enter an Estonian manufacturer with plenty to shout about.
"Estonian people are quite quiet when you first meet them," says Henriko Parnpuu from his office in Tallinn. "And when you get to know them better, they are still quiet." Given Parnpuu's description of his fellow citizens, it's perhaps little surprise that the company for which he is sales manager, Silen, has been pioneering an office solution for people seeking a soundless corner and some privacy.
Silen's co-founders, Endrus Arge, Henri Rüüsak and Sparry Kivilo, started out in the late 1990s by selling office partitions. But with the popularity of open-plan set-ups, they realised that another solution could be popular: private rooms offering an escape from the office hubbub in which to conduct a meeting, take a phone call or write up a report. The company claims that a 20 per cent reduction in distractions leads to 40 per cent more focus and a 130 per cent increase in productivity.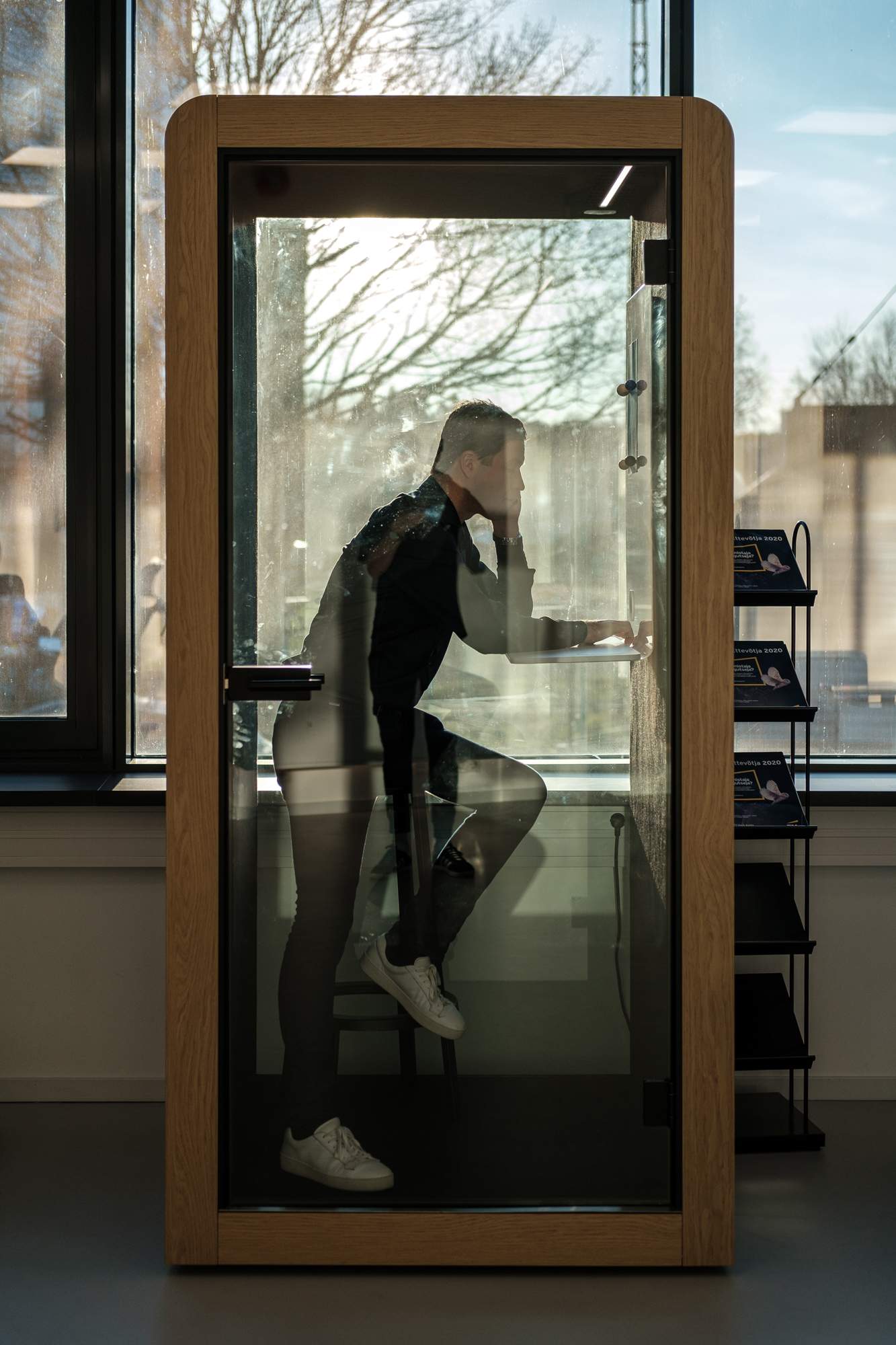 The company has now refined its concept to the Silen Space, a portable office booth on wheels with excellent acoustics, soundproofing and ventilation. Made in Estonia, the pod is easy to assemble, comes in different sizes and is modular so it can be customised. The company also launched a less expensive version: the Chatbox.
Its pods are now sold in more than 30 countries and Silen's revenue grew four-and-a-half times between 2018 and 2019, holding steady in 2020 despite the pandemic. As for all the talk of the death of the conventional office? Silen is having none of it. "You can't create or innovate at home," says Arge. "You have to have a team and work at the office with others. Then you are creative."
Silen in numbers:
34 countries supplied
74 dealer relationships
19 US showrooms
34 colours to choose from
85 litres-per-second air-circulation speed for the Space 2 booth