Fitness / Hong Kong
09. Blue-wave thinking
Exercise need not be dry. Just ask Hong Kong's open-water swimmers.
Four times a week, shortly after daybreak, Olivier Courret puts on his wetsuit and leads a group of swimmers into the waters of Hong Kong's southwestern Repulse Bay. Flashy caps tight on their heads and bright orange safety buoys floating behind them, swimmers rush against the waves towards the open sea. For the past five years, Courret has been leading Asia's largest open-water swimming group and teaching swimmers to transition from pool to sea. "Open-water swimming can be daunting for many," says Courret. "We've built a means of doing it that allows people to feel safe and makes it more accessible."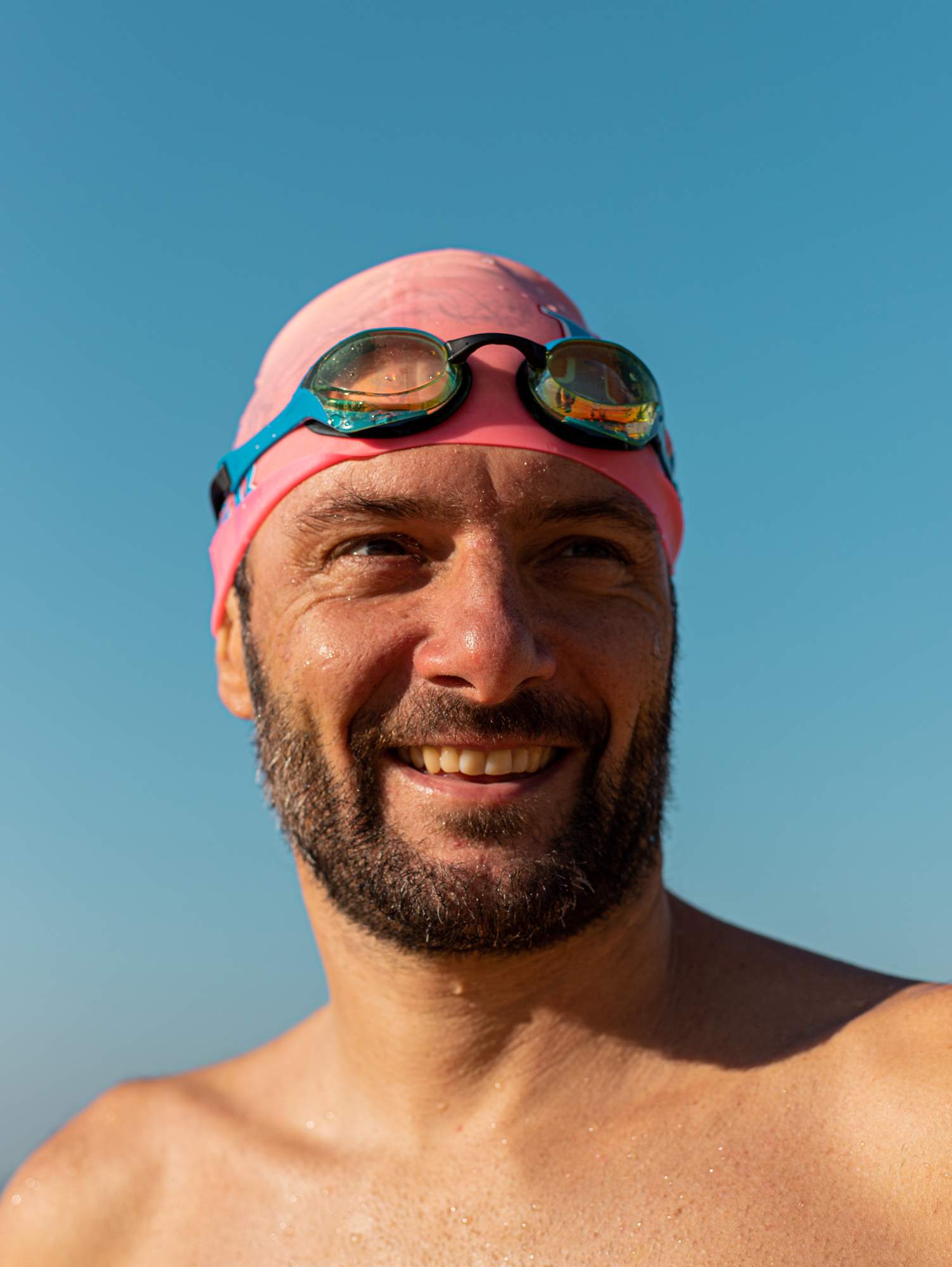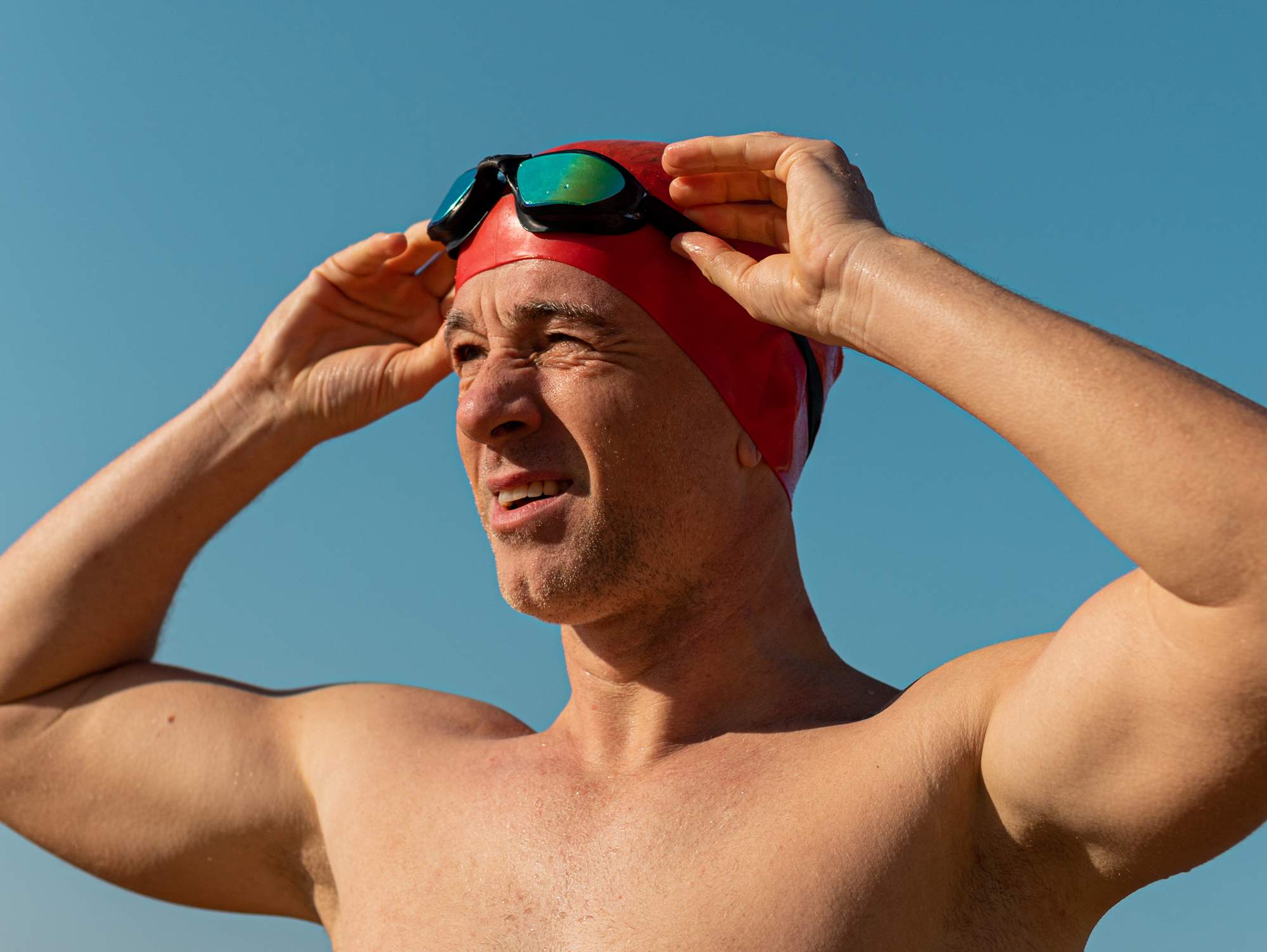 A long-time triathlete, Courret joined an open-water swimming group in 2009 to improve his technique, and fell in love with it. "I find open-water swimming to be a meditative experience," he says. "It's brought me a lot; it's about freeing yourself from psychological barriers."
Today the 2,700-member community he has formed includes skilled athletes and amateurs of all ages. On early weekday mornings and weekend afternoons, Courret and his students swim distances of up to 5km. "I like to take the groups to different beaches," says Courret. "This allows people to discover new places and see Hong Kong from a different angle. Our core philosophy is all about being as inclusive as possible and respecting the environment."
Courret's passion for athletics spurred him to launch a sportswear  business, Personal Best, in 2012, in which he designed smart, technical attire alongside revered athletes including world champion freediver  William Trubridge. But last year Courret decided to put the business behind him and focus on becoming a professional mental coach, helping athletes and non-athletes to improve their general performance and mental health. He carries out his open-water swimming lessons pro bono.
And, of course, Courret continues swimming for his own pleasure. He is holder of three Asia Triathlon championship titles, and has passed on his lifelong passion to his 15-year-old daughter, Pauline. Last year father and daughter took gold in their respective races at the Asia Triathlon championship in Gyeongju, South Korea. "My next goal is to become world champion in the over-85 category," says the 47-year-old Courret with a laugh. Well, he has plenty of time to practice for that. 
Monocle comment: We'll leave you to find the fitness instructors who promise to have you looking lean in weeks or who shout at you like military bullies. Courret shows that there are other ways to get the support you need to meet your fitness goals. And we suggest that you press play on working out with other people, making changes that might just last a lifetime and which are about attaining both a healthy mind and body. Ready for a dip?