transport / Netherlands
13. Sail of the century
An easy-on-the-eye Feadship yacht from the 1960s is a reminder of the neglected charms of simply messing about on the water.
"I'm just happy being on my boat, even if it's not on the water," says Arthur van Berge Henegouwen, former director of Netherlands-based boat-builders Feadship. "The shine of the teak puts a smile on my face. I'm proud to own a classic Feadship – an Ammerland from 1966 (pictured) – which I've had since 2008. It's very elegant. It's like a beautiful woman walking through the street who knows she's beautiful but smiles at everybody.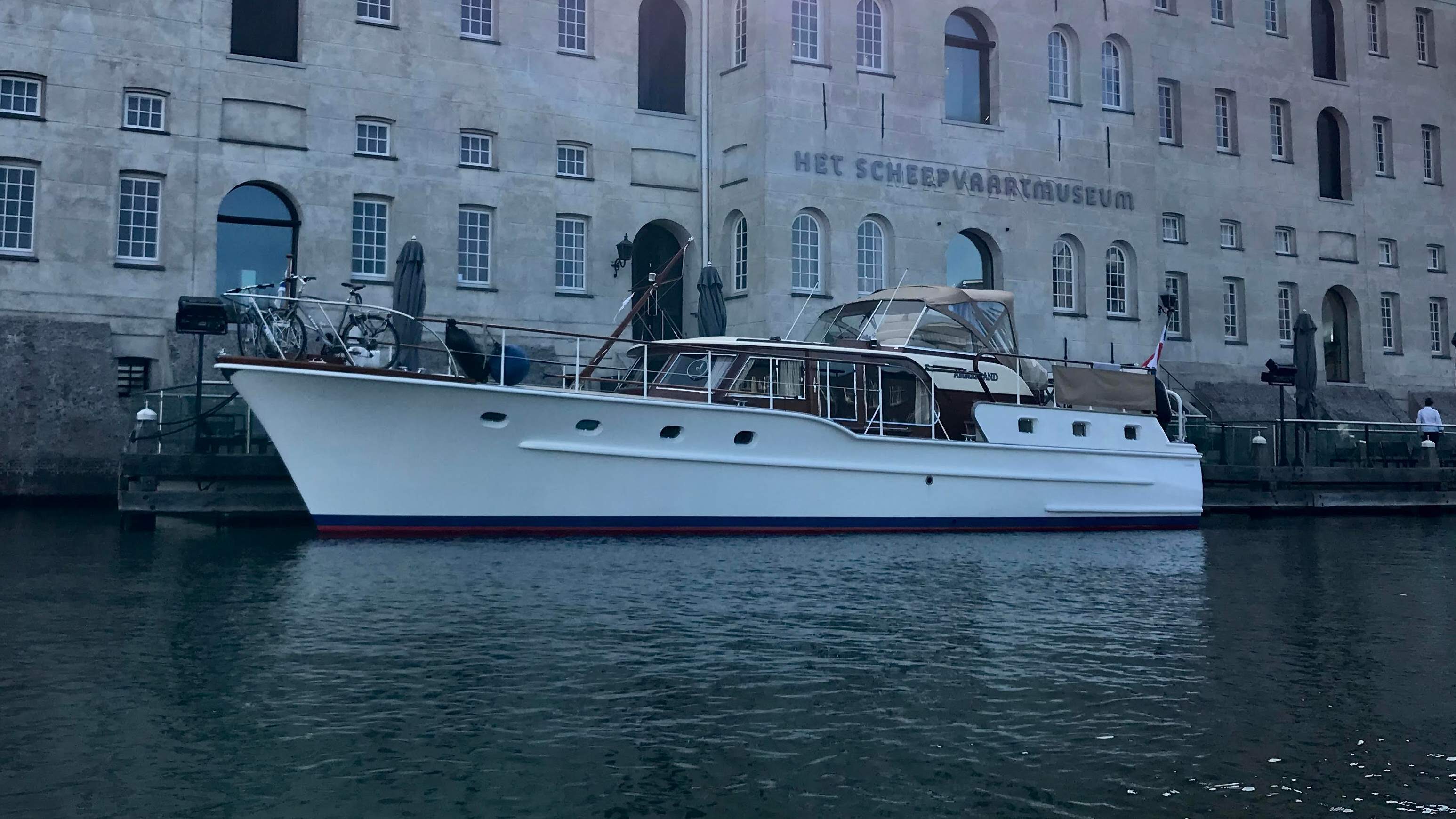 "These little yachts were built for yachtsmen, not to make a profit. And every one is different"
"Feadship was founded as an association by seven shipyards in 1949. It exported Dutch boats to the US and was subsidised by the Marshall Plan," says Van Berge Henegouwen, who previously owned superyacht multimedia company Van Berge Henegouwen Installations. "After the 1970s the majority of the boats being delivered grew hugely in size – and that appeals to a different public. These little yachts from the 1950s and 1960s were built for yachtsmen, not to make a big profit. And every one of them is different; some look alike but there are always hundreds of differences within the boat.
"Why buy a classic boat? You learn to slow down, for one. You might travel at 10km/h; about twice the speed of walking. Plus, every country that has canals and lakes is more beautiful from the water. The world looks better from here."
Monocle comment: There's a glamour and romance that's been lost by some boat-builders who have succumbed to making craft that are more about money than a mariner's life. But whatever your budget – paddleboard anyone? – pushing away from shore and charting a course to somewhere new is a fitting metaphor for what we need from the world in the months ahead.
Photographer: Nico Verhaar