Volunteer / Toronto
17. Do your bit
Over the past year many people have given more generously of their time – and have discovered just how rewarding that experience can be. This is how you can join the pack.
"This is the best part of my week," says Leila Ikeda, just before sunrise at the headquarters of Toronto's Humane Society, in the city's east end. It's snowing and Ikeda's charge for the morning, a gentle-souled German shepherd called Zoe, is ready for her morning walk.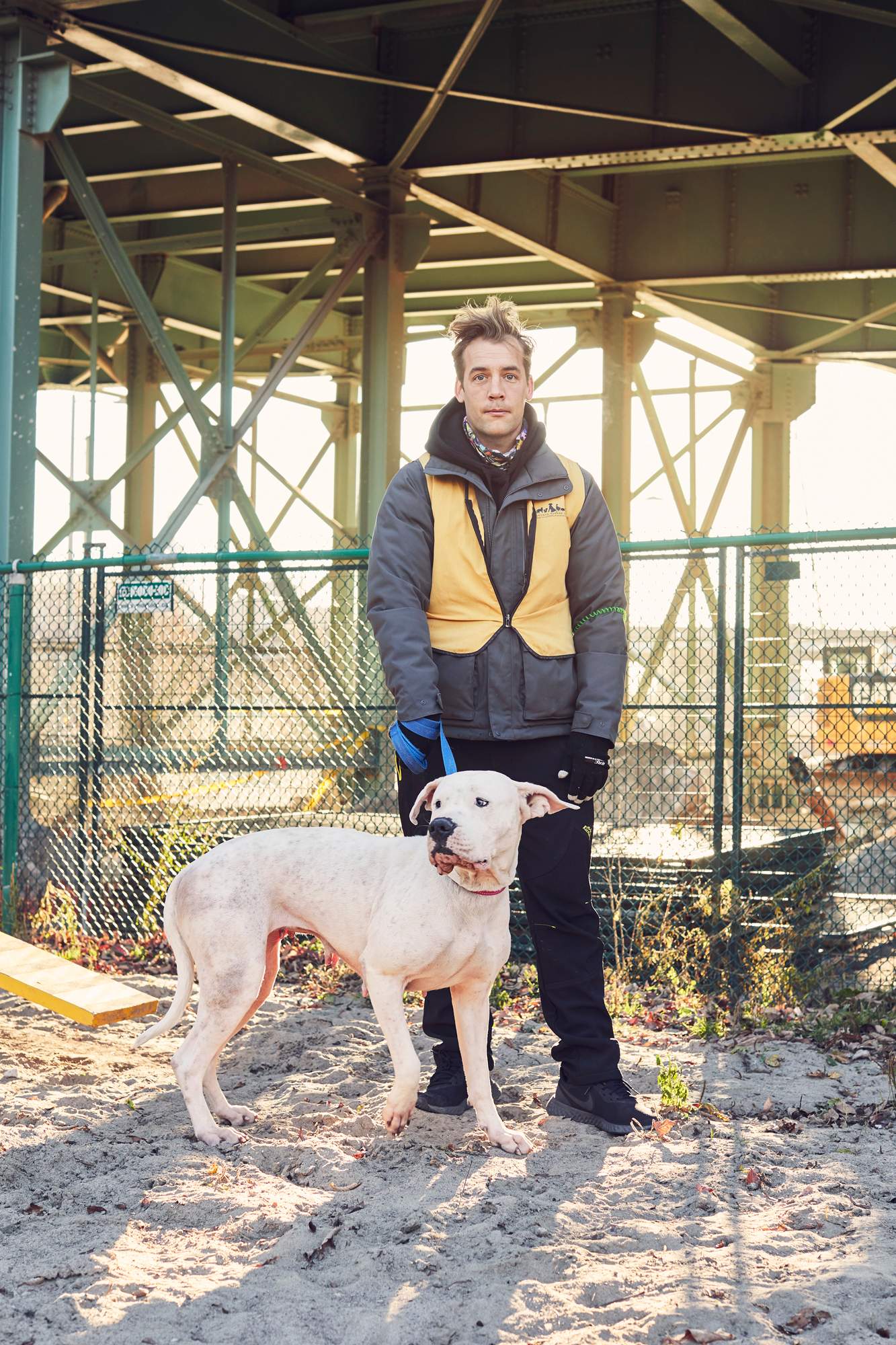 "[After I] walk with the dogs, my entire week is gold," says Ikeda, laughing as Zoe, who is sporting a bright pink children's sock on one of her paws following recent treatment for a wound, strains at her leash. The nearby dog park, and the prospect of escapades there, are now firmly in her sights. Ikeda, who moved to Canada from Brazil five years ago, is one of a core team of 12 Humane Society volunteers who are trained for one specific task: walking the dogs in the society's care. "We are very fortunate to have a strong group of volunteers," says Maddie Kingston, the Humane Society's volunteer manager. "It is hard to put into words, the work that they do and the dedication they show us."
It's just one of several volunteer dog-walking programmes across Toronto, a city that is home to 230,000 dogs, 65 dedicated dog parks and which has a relationship with its canine companions that runs deep. "The reality is that we're a dog city: people here love dogs, they give up their homes and their time [for them], and they do it from the goodness of their hearts," says Hannah Sotropa, who runs the Humane Society's communications department. She notes that they receive more than 100 applications for every dog-walker vacancy that comes up. Some of the pooches that arrive at the shelter are housed within a matter of hours.
Sam Gainer (pictured, with Diamond) is wearing a bandana printed with brightly coloured butterflies around his neck to stave off the early morning chill. He's a firefighter who has been a volunteer dog walker for five years. "I always wanted a dog growing up, so I started here to see whether I'd like it," he says. Bruno, a shih tzu-miniature poodle mix and his boisterous, fluffy-haired companion for the morning is leaping up and scrambling for his attention. Gainer says that he enjoyed the job so much that he fostered a dog of his own from the society last year. "It's the part of my life I like the most," he says.
But at the end of the day it's also about giving back to the community. "If everyone gave a bit of their resources, the world would be a much nicer place," says Glenn Condy, an entrepreneur who lives nearby. By his own estimate, Condy has walked hundreds of dogs over the years. "There's a few rockstars [among the dogs]; the nicest characters you'll ever meet," he says. "It's always gut-wrenching to say goodbye to them."
Monocle comment: Volunteering has taken on new meaning this year as many people – on furlough or just wanting to help – have worked in care homes, as nurses or at mental-health charities, or have simply helped an elderly neighbour to buy groceries. Donating time is worthwhile even in the best of circumstances. It's a rewarding and uplifting experience, as these loving dog walkers make clear.