Commissioning an artwork gives you a chance to be part of the creative process, as well as the thrill of not quite knowing what the result will be.
You don't have to be a Renaissance-style patron or planning a pavilion for the forthcoming Venice Biennale in order to commission a work of art. Gallerists, artists and collectors are often involved in conversations that result in personalised pieces that never get to hang in a white cube but instead head straight to the walls of a home. Commissioning a new artwork feels as though it's an opportunity to end up with exactly what you want but it's titillating and risky at the same time. Sure, you can make requests to the artist but you will never really know what the result is going to be – and that's where things get exciting.
More than anything, commissioning a work anew establishes a relationship with an artist that no sale from a booth at a fair (virtual or not) can ever match. It's a chance to be part of a creative process and perhaps support something experimental that, otherwise, wouldn't have seen the light of day. Whether you're a first-time buyer who's looking for something to hang above the sofa, or a company keen to make a statement in the lobby, commissioning a new work will make you feel more invested in your purchase. From artists and gallerists to the collectors who have gone through the process themselves, we spoke to a few experts to reveal how and why you should commission your own.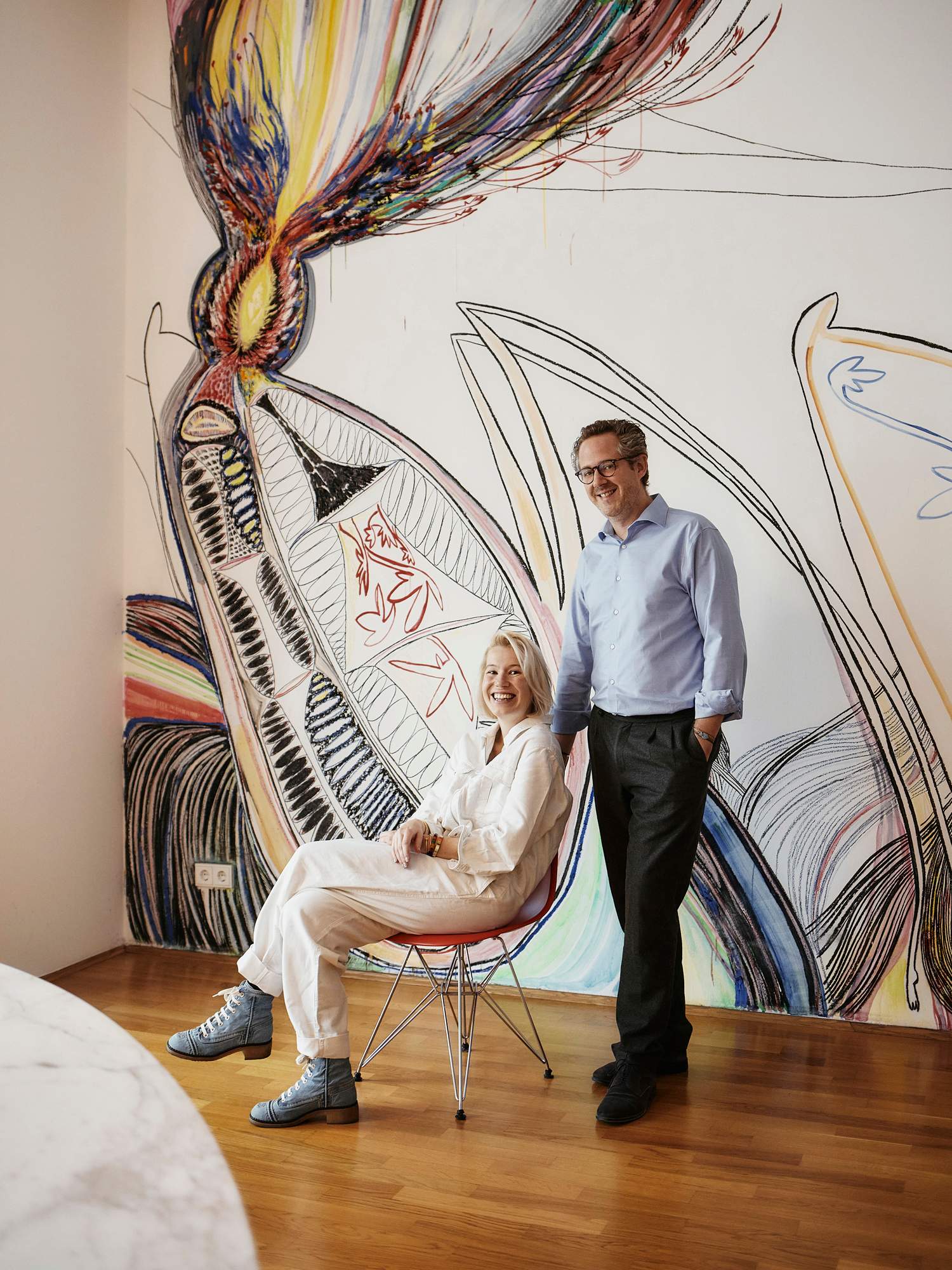 the collectors
Nina Gscheider and Franz Ihm
By Chiara Rimella
Nina Gscheider and Franz Ihm (pictured, with the mural they commissioned) had been collecting art for about seven years when they decided to take the plunge and commission their first work (apart from the Christmas cards they had asked artists to design for them every year). As owners of insurance company Segurio – which looks after beautiful items of all kinds, including artwork – they had long been involved in the art scene of their hometown Vienna. But buying a new apartment in Munich inspired them to go a step further.
"We decided that we wanted to do something with it," says Gscheider. "We got a huge table where we could have dinner with lots of people and make it a social place to connect the Viennese art scene with Munich's." A space aimed at hosting art-themed conversations deserved something special to be shown on the walls; which is why, in late 2019, the couple landed on the idea of asking German artist Sophie Schmidt to create a mural in their home.
"With the new flat in Munich we had the opportunity for the first time to think outside the collectors' box," adds Gscheider. "We do collect large-scale paintings but, at the end of the day, you have to be selective because you don't have that many walls. And I always find it quite sad to put things in storage." Mainly, though, the decision was taken because of a willingness to bring a new approach to their art buying. "We really wanted an opportunity to develop something totally new with the artist, to get to know her better and dive into her practice."
Having met Schmidt at a friend's party – and seen her work inside other collectors' homes, at gallery exhibitions and her graduation display at the Academy of Fine Arts of Munich (incidentally, a huge mural on the walls of the Academy itself) – the pair found themselves increasingly drawn to her work. "We always admired it so much because it always looked so connected to nature – everything kind of relates to her very personal experiences," says Gscheider.
By being involved in the process, the couple managed to make this specific artwork even more unique – though to begin with, they were surprised by the amount of choice they were given. The artist started by asking them if they wanted words to be part of the finished work and what colour they would prefer. "We didn't expect these questions because normally you go into a gallery, you see the art and it's there: you either like it or you don't," says Ihm. "You really don't think you can interfere with the artist – but, in a way, you can."
In the end, however, the couple settled on giving very little guidance at all. "We realised that the more freedom we gave the artist, the better the work was going to be," adds Ihm. That's why, after a couple of months of planning, they gave her the keys to their apartment and left for Art Basel Miami. During their absence, the artist moved in, with her boyfriend in tow, and worked more or less day and night. Gscheider and Ihm believe that not being present to look over the artist's shoulder throughout the process also benefitted the final result. "We were quite glad that we weren't there," says Ihm. "We got photos on the phone, a few stressed-out calls – so we were participating but from a distance."
When the charcoal, wax, oil and pencil wall painting was finally completed, Schmidt decided to inaugurate it – or "activate" it, in her words – with a performance. The couple took to the idea. "We invited friends and clients and threw a little party – it was a lot of people," says Gscheider. The exposure to such an audience at the event – and at the dinners and home visits that followed – landed the artist with more contacts to explore as friends of Gscheider and Ihm took inspiration.
"When it comes to collecting art, there's always some economic thought at the back of your mind," says Ihm. "But you also need to trust your feeling: if you don't like it, you're not going to make a good decision. Having an artwork on the wall is value added, even though you can't take it off and have it sold. It's part of the whole artistic experience. Everyone should really go for it."
---
face value
Commission a portrait
By Kimberly Bradley
Monocle's Berlin correspondent explains why it's time for traditional portraiture to make a comeback.
From painting to photography all the way to snaps on our phones, personal portraiture has become increasingly loose over the decades. Whereas our ancestors hung official-looking busts above the mantelpiece, how many people today even bother printing the pictures they take of family and friends?
Portrait painting is a form of art commission that deserves a revival. Two years ago I was visiting my native rural Minnesota for the holidays. On the wall at my mother's house, my then nine-year-old daughter, Iona, noticed two painted portraits of children: one, a realistic rendering of me as a first-grader, the other depicting my brother as a towheaded boy.
My mother and I exchanged glances and soon cooked up a plan. Why not commission a painted portrait of Iona to join the family wall? Which painter would we ask? It didn't take long to decide on Alice Blessing, who teaches art at the nearby university and is married to a family friend. Her style and technique are unusual: she paints entirely with her fingers and often adds lush foliage to backgrounds in a nod to artist Kehinde Wiley, who painted the leafy official portrait of Barack Obama a few years ago.
Blessing was immediately receptive to the idea as her new personal series was about the transition from girlhood to womanhood. My daughter was a little shy but honoured to sit – as we live far away, Blessing took photographs of her. A couple of months later I received the news that the portrait was finished. A colourful rendering of Iona among pink flowers, the picture captured her young essence yet also reflected the artist's aesthetics.
Photography began replacing personal portraiture nearly 200 years ago but there's nothing like the permanence and creativity of a painting to celebrate a family member. It's a process that requires time and effort, which is why it feels as though it's a genuine, thoughtful tribute to a person. The key is choosing an artist who you like (and like working with), respecting the process and being open to wonderful surprises. When Iona first glimpsed "Iona", a broad smile spread across her face.
---
q&a
Emilie Pastor and Sibylle Rochat
By Chloë Ashby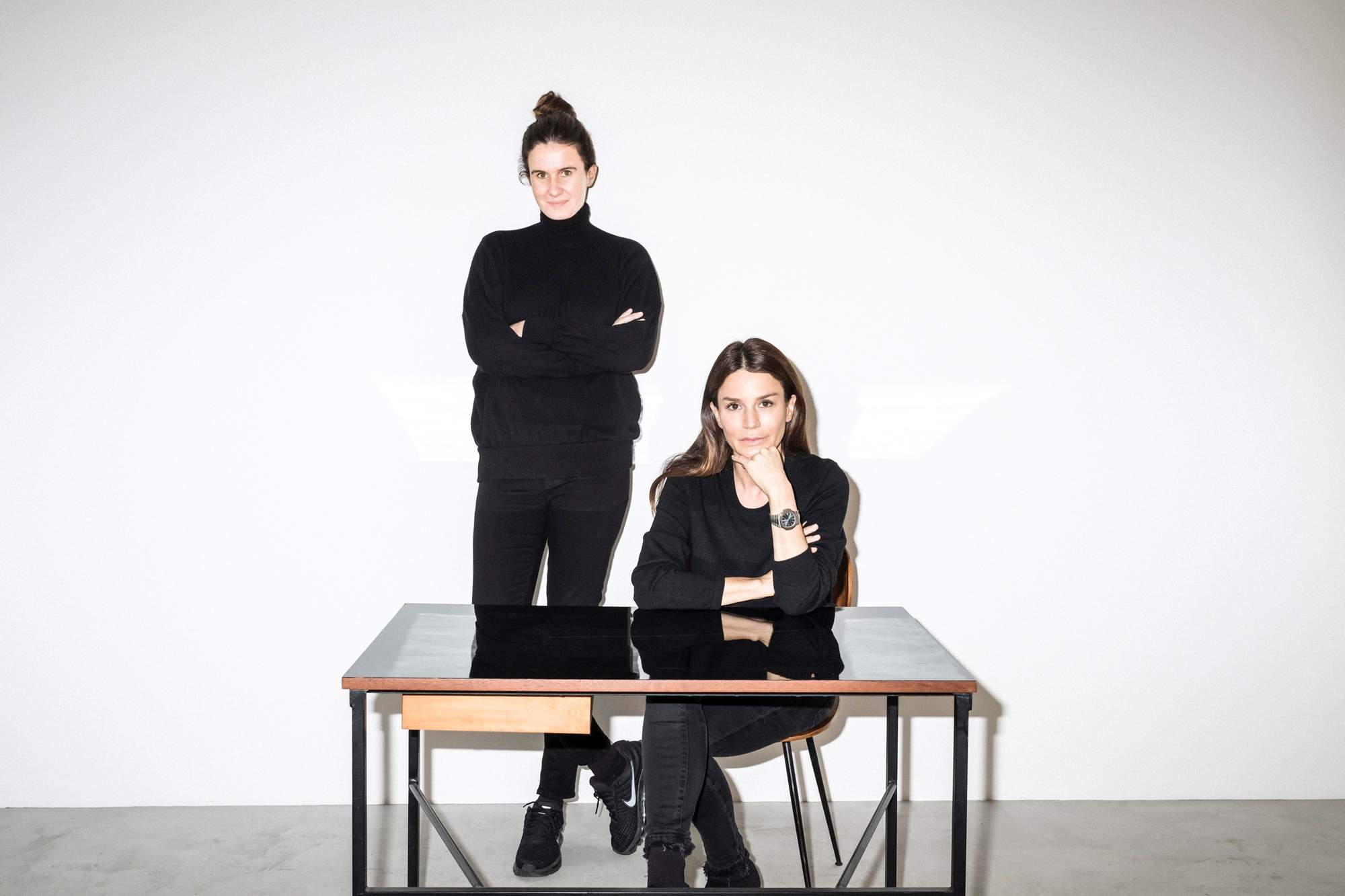 In 2015, Monaco-based contemporary-art collector Pastor and London-based art consultant Rochat founded Concrete Projects, an international initiative that provides financial and technical support to artists and institutions. Now they have decided to take on more of a commissioning role. We ask them why. 
What kind of commissioning does Concrete Projects do?
SIBYLLE ROCHAT: Initially our aim was to enable independent institutions to commission works. Now we plan to come up with the ideas. We want people to always be connected to art so we're working with a non-profit institution to commission artists to create outdoor works so that the community can still experience the art when it's closed.
You're working on a private commission too. Why?
EMILIE PASTOR: We wanted to contribute to the creativity. I love [US conceptual artist] Lawrence Weiner and I've always wanted one of his texts but never knew where to put it. Then we had an idea for a site-specific artwork on my boat. He's going to paint the words inside it.
Why commission a work when you could buy one in a gallery?
EP: It's a chance to engage in the discussion. When you buy from a gallery, it's done. With a commission, you don't know exactly what it will look like – it's exciting.
Any commissioning advice?
EP: You have to love the artist, and their work has to make sense in your home.
SR: Commissioning is an experience. You'll always remember that encounter.
concreteprojects.co.uk
---
step-by-step
Working with the artist
By GabrieleDellisanti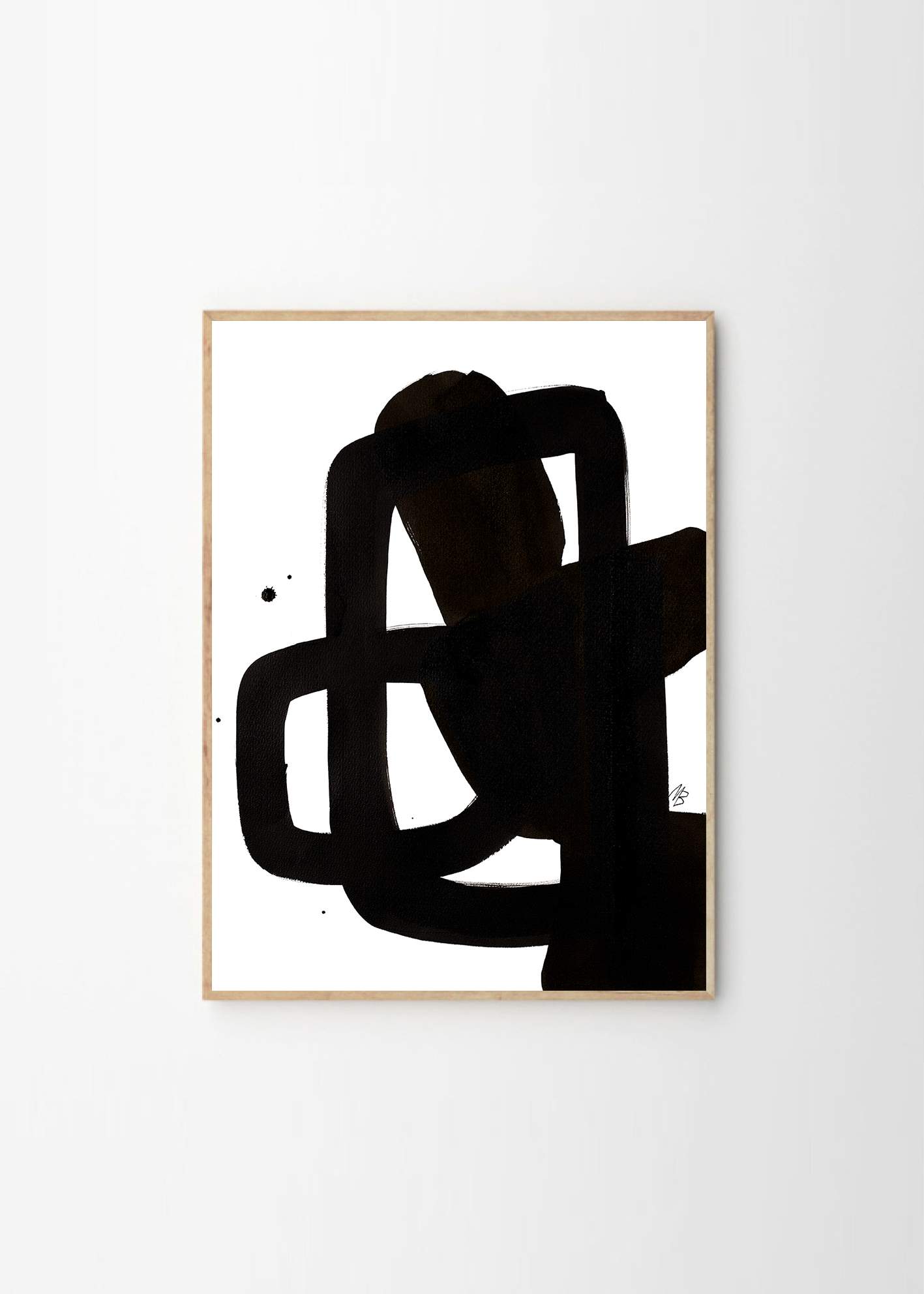 Thomas Nissen founded art-print retailer The Poster Club seven years ago and has accumulated a collection of more than 400 high-quality prints in collaboration with photographers and other creatives the world over. Among them is Danish designer and fashion-brand owner Malene Birger, who approached Nissen to print her artworks, including "No 03" (pictured), some of which are among The Poster Club's bestsellers. Thinking back to that experience – and the many other commissions – Nissen shares his tips on how to make the process as smooth as it can be.
1.
First, research: visit galleries, talk to friends and collect inspiration. Find an artist whose work inspires you and whose style matches your interiors. Consider borrowing a similar work from the artist, if possible, to see whether it matches your home.
2.
Get together to discuss colours, materials and size of the artwork.
3.
Set your terms, including the price range and a potential deadline.
4.
Help the artist to understand what you're after early in the process. Consider using specific examples or similar pieces for reference and share images of the space where you plan to display the work. This will help the artist to get a sense of whether it needs to match or complement other art or a specific interior.
5.
Remember to give the artist as much creative freedom as possible but make sure that you are on the same page. Typically the artist will present some sketches or mock-ups before moving on to the final artwork. This will give you time to adjust and synchronise if needed.
---
the collaborators
Mutual appreciation
By Chiara Rimella
Some of artist Karin Sander's work involves taking 3d scans of people to create ultra-realistic portraits. Here we look at the commission of one such piece from the point of view of all participants. 
1.
The gallerist
Esther Schipper
Private commissions are often initiated by gallerists through conversations with collectors. It might become clear in speaking with a buyer that they are looking for something specific. Some artists even make the participation of the collector part of the work, as is the case with certain works by Karin Sander. It's rewarding to see an artwork come to fruition in this way. Historically, before modernism, almost all artworks were commissions. Private commissions are special but they're not really suitable as objects of speculation: they are often more complicated to resell. 
The commissioned work, as well as the person who commissions it, are already part of the concept, part of the work. Through this I provide the collectors with a platform where they can act, a process they can use for themselves and, at the same time, become part of the project. With each of my artworks, every collector follows the respective rules of the game; rules that are part of the concept and part of my work. They commission a kind of self-portrait but they decide whether and how they want their likeness to be seen as a sculpture, which posture they want to adopt and how they participate as co-agents in a system of artistic production that is also part of my work.
3.
The collector
Olivier Renaud-Clément
The process was as easy as could be because I knew everyone in the chain. To make the work I just made an appointment where I had to be scanned. I was somewhat surprised by the result: in view of its size, people could still recognise me from quite a distance, especially by the posture.
---
view from the gallery
David Khalat, Edition VFO
By Nic Monisse
There are three reasons for ordering a bespoke piece of art, says David Khalat (pictured), director of Edition vfo – a Swiss institution that specialises in commissioning original prints by emerging artists from all over the world. "First of all, it enables a completely new form of creative production for the artists," he says. Second? You will end up with an artwork that's perfectly tailored to your space, as "the artists can think through the project and make it a specific fit". And finally there is the "exclusivity element": the knowledge that you have something that is truly one of a kind.
A successful commission starts and ends with an appropriate brief. Once you have found an artist whose work you like, make sure that you steer them in the right direction while keeping a strong emphasis on making a bona fide original. "The idea of Edition vfo is not to make a reproduction of something that is already there – like a painter reproducing their work on an inkjet printer – but rather something specifically created and new," says Khalat. Although a carbon copy of one of your chosen artist's previous works is off the table, do remember that they can be inspired by one, or perhaps they can take the opportunity to experiment with new methods and mediums.
For a good example of this, look at Edition vfo's commission of Andrea Heller. Titled "Subtle Shift I" (pictured in foreground), it's inspired by one of Heller's huge ink paintings but has been made with lithography. "It's the translation of a practice of an artist, applied to a new way of working," says Khalat. With this in mind, you shouldn't be afraid to ask an artist to stray from their preferred medium. "We approach artists and say, 'Look, you do really nice paintings, would you be interested in doing a photography project and sending us a proposal of what you would like to do?'" This method leads not only to original works but also a refreshingly original approach.
"The idea is not to make a reproduction but to make something specifically created and new"
And if at any point you are uncertain of which direction to take, don't hesitate to talk it through with your friends. After all, even Khalat relies on a committee of seven people to agree about making a commissioning call.For a good example of this, look at Edition vfo's commission of Andrea Heller. Titled "Subtle Shift I" (pictured in foreground), it's inspired by one of Heller's huge ink paintings but has been made with lithography. "It's the translation of a practice of an artist, applied to a new way of working," says Khalat. With this in mind, you shouldn't be afraid to ask an artist to stray from their preferred medium. "We approach artists and say, 'Look, you do really nice paintings, would you be interested in doing a photography project and sending us a proposal of what you would like to do?'" This method leads not only to original works but also a refreshingly original approach.
edition-vfo.ch
Photographer: Conny Mirbach