Design / Global
26. Naturally inclined
What better way to nurture your relationship with outdoor space than from the comfort of a handsome lounge chair? Add some premier alfresco kit for the perfect lazy afternoon.
If, in normal times, you barely even register the leaves changing with the seasons, the hiatus in the frenzy of daily life in 2020 was an opportunity to reconnect with the way that nature unfolds every day. Whether through leisurely strolls, brisk jogs or simply popping a head out of the window, cooped-up urbanites realised just how vital green spaces and fresh air are as a source of comfort and joy.
So with bluer skies again on the horizon, those fortunate enough to have an outdoor space at home should make the most of it – and there is no simpler way to do so than with a well-designed lounge chair. Having one lying around serves as a gentle invitation to make time for unwinding in the open air, even as you ease back into busier routines.
A good lounger needn't be extravagant. Just look to the Spaghetti deck chair from Italian furniture brand Fiam for inspiration. Coming in an array of cheerful colours, its unfussy design means that it's lightweight and foldable so it's suitable for tighter spaces such as balconies. Kick back with an aperitif and a good book in hand, and let the birdsong remind you that living at a slower pace can frequently be more fulfilling. 
fiam.it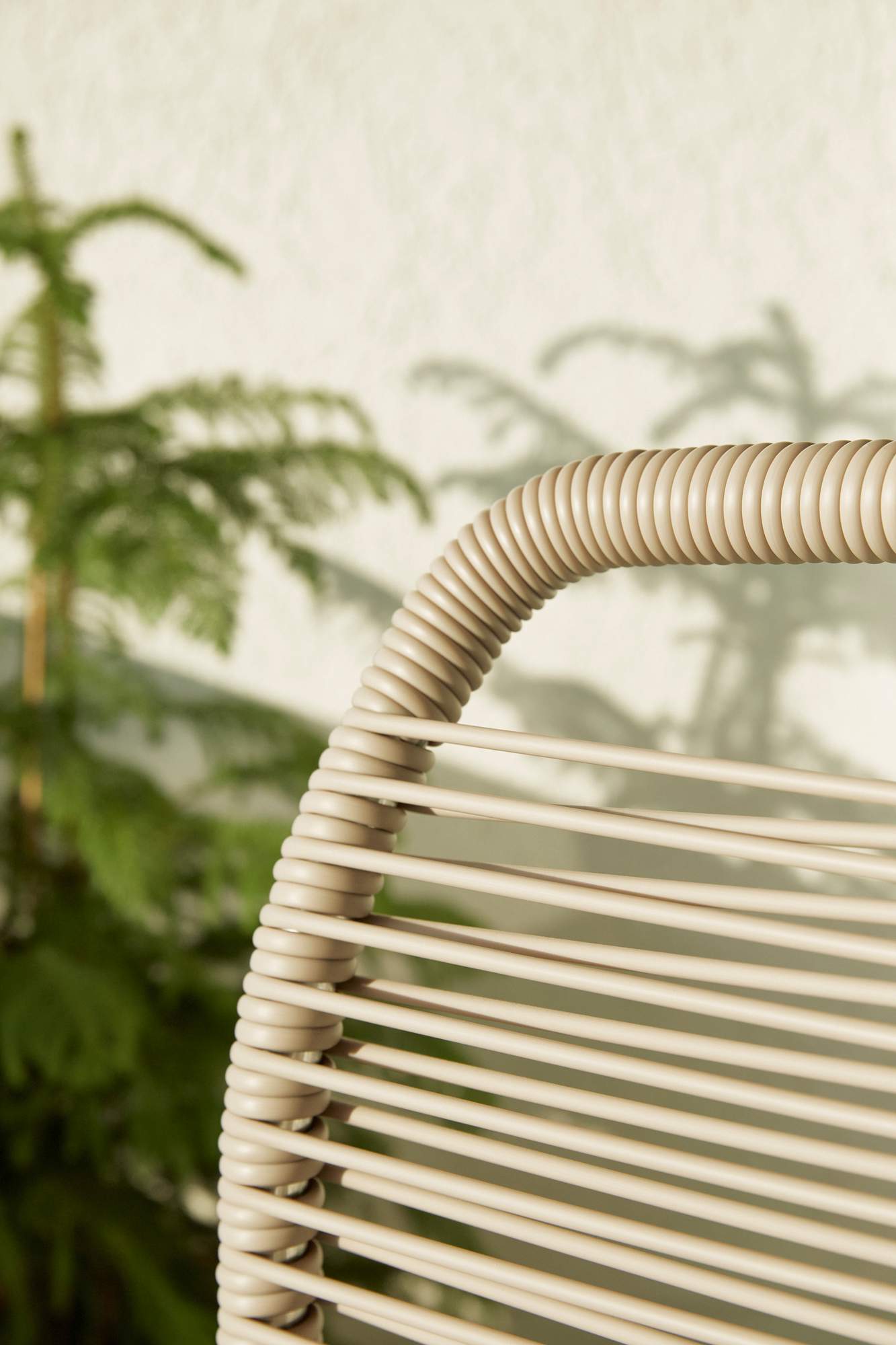 1.
Cappellini steel pipe drink trolley
italy
This drinks trolley is more than sturdy enough to be loaded up with a full afternoon's worth of snacks, drinks and reading material. Its elegant slender form, meanwhile, will enhance any outdoor environment.
cappellini.com
2.
Coleman drinks cooler
usa
Outdoor equipment specialist Coleman has been providing the world's coolest coolers since the 1950s. Fill one of the brand's simply designed boxes with ice and you'll have a portable fridge in which to chill your drinks.
coleman.com
3.
Alexo parasol by Glatz
switzerland
A design that's kept the Swiss cool for some 80 years, the Alexo parasol stands handsomely on durable ash-timber poles. Their shades draw upon robust fabrics that last for many seasons and fade slower than most.
glatz.ch