Exercise / Turin
28. Set your alarm
Getting fit in the new year? Swap the calorie-counting and lunchtime gym sessions for an early start on the open water.
The sky is still dark and the air frosty when (pictured, from left) Max Cascini, Giacinta Valfré, Luca Ballarini and Aline Cantono arrive at the Circolo Canottieri Caprera, a rowing club on the banks of the River Po in Turin. "If anybody had told me a few years ago that I would have set my alarm for 05.50 to be here at 06.40, and be willing to face temperatures of minus 5C to then tackle 10km in a rowing boat, I would have told them that no one in their right mind would do such a thing," says Cascini. "And yet, here we are: crazy and happy."
The quartet has been coming here to row together in the morning for the past two years, rain or shine. "The idea of meeting so early began in summer  when the heat prevented us from practising sport during the day," says Cantono. "But it has become a tradition and we never stopped."
"When you can feel everyone is rowing in unison, the feeling of perfection and lightness is so gratifying"
Though the wintry temperature may not make getting out of bed easy, the fact that this is a team sport – and all members of the boat rely on one another to be able to set off – is a great incentive. "It's a commitment you make with your team and a challenge with yourself," says Valfré.
The advantages soon outweigh the difficulty and set each member up egregiously for the day. "It gives you an incredible energy that allows you to tackle work with your head held high," says Valfré. "At 09.00 your colleagues might still be asleep, while you're already operating to the best of your abilities."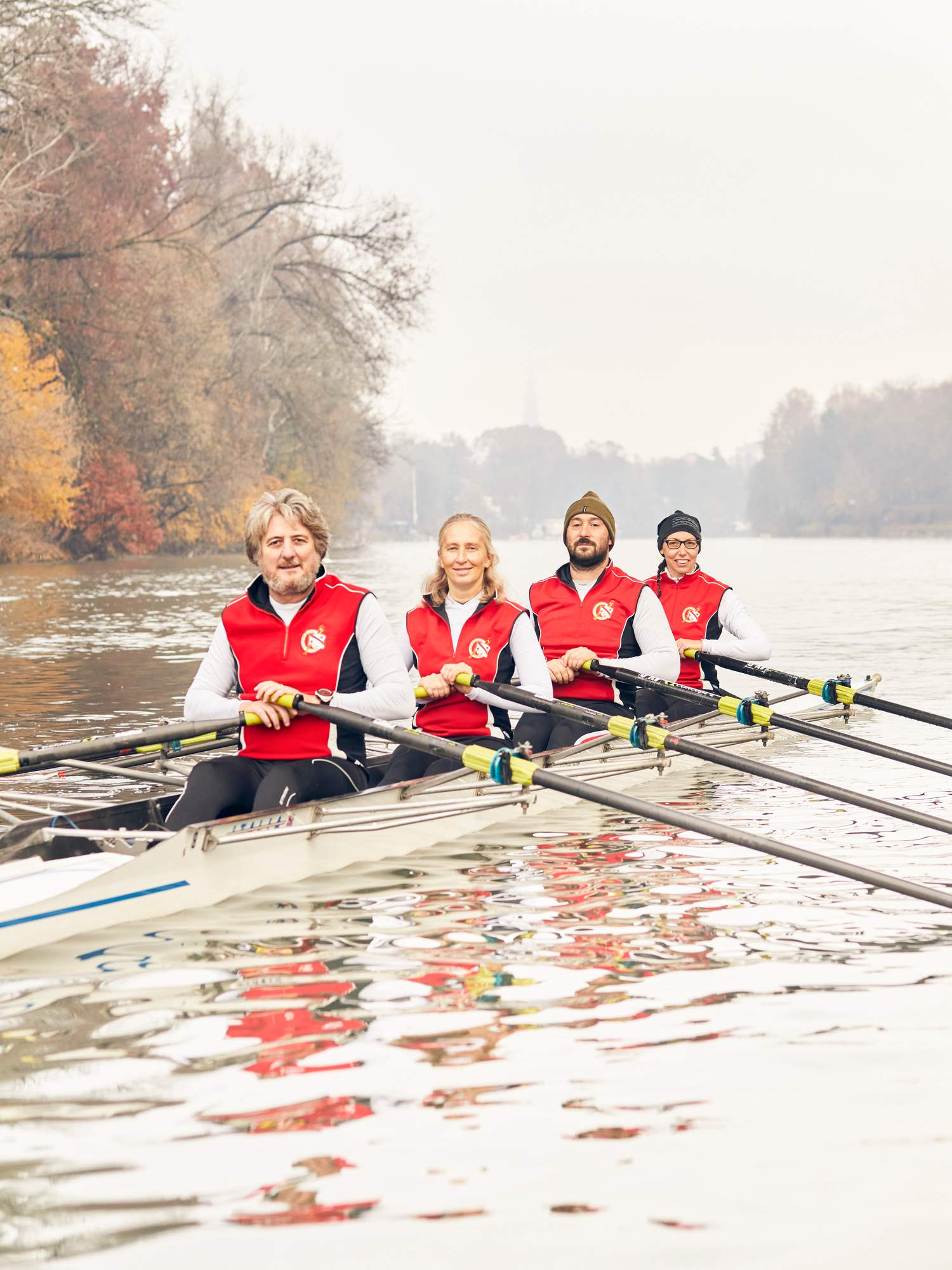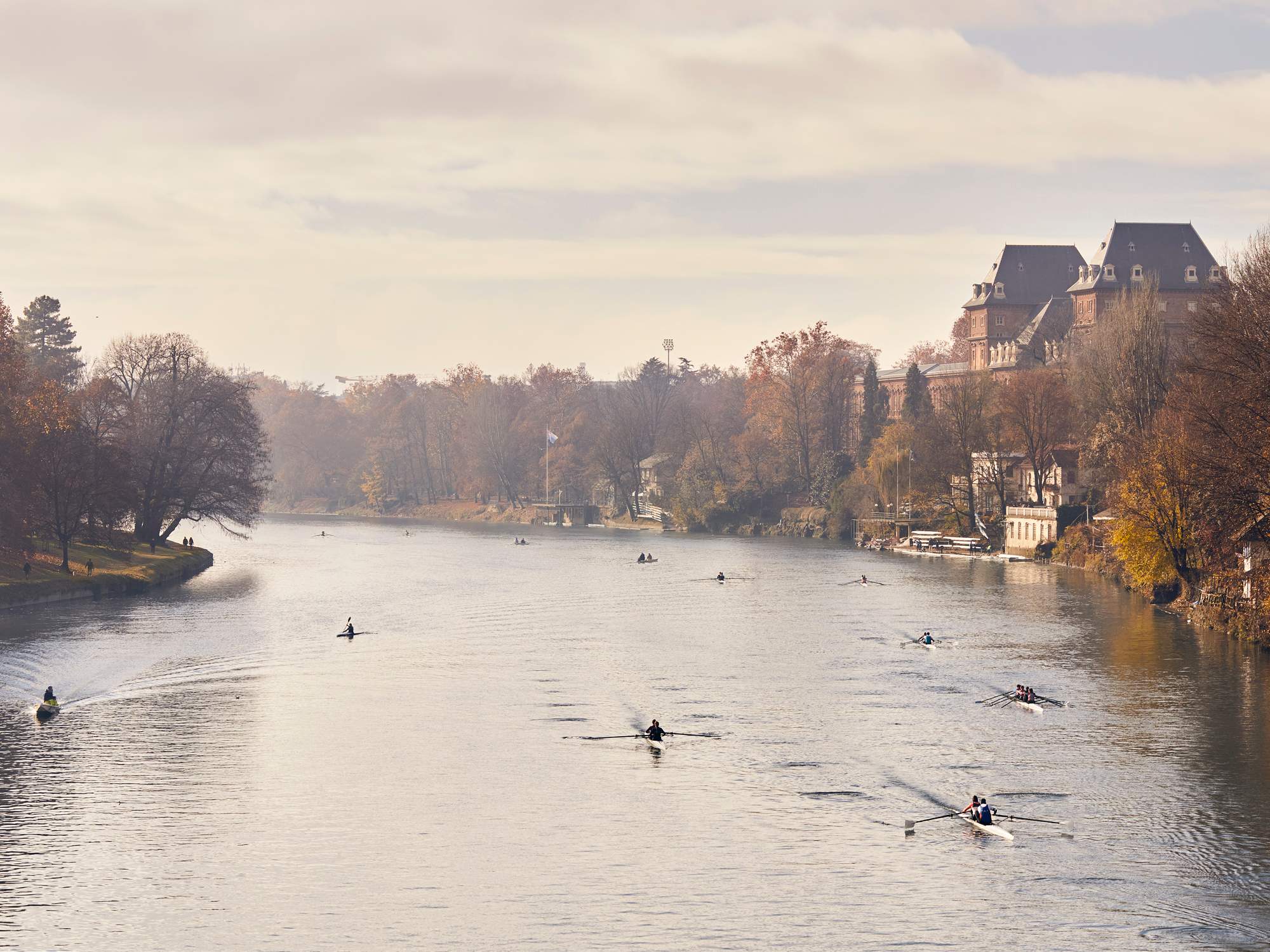 It's not just about the endorphin hit: the repetitive nature of rowing makes this something of a meditative experience too. "In the morning, when my brain is still slow, I like to concentrate just on movements, on rhythm and balance. When you can feel that everyone is rowing in unison, the feeling of perfection and lightness is so gratifying," says Ballarini. "Surely the setting in which we're lucky enough to do this helps. The landscape as seen from the river – the hill, the parks, the Alps in the background and the city's palazzi, castles and bridges – has an unbelievable charm."
The radiant glow on the team's faces as they go about their day has inspired friends to take to the water too, no matter how fit they might be – rowing is surprisingly approachable.
"Many have asked me how they could try," says Valfré. "Now their days are also beginning this way." Placid and inviting, the river's ready. Oar you ready?
Monocle comment: If you can find your own regime then you start finding pleasure in routine. You know to save time for your run or tennis match. You know that you'll be cheating yourself if you don't pull on your runners or pick up your racquet. Alone, or in a team, find a sport that suits you; one that lets you fill your lungs with fresh air is highly recommended.