Architecture / Brisbane
31. Seat at the table
The true joy of creating your perfect home comes when you share it with others. So plan that dinner.
When monocle joins Aussie architects Ingrid Richards and Adrian Spence at their beautiful Bowen Hills home, where they are dining with friends, they say it's a "regular Sunday". A long lunch is in full swing, with caprese salad, oysters and paella all being enjoyed by a cast of creatives – other architects, designers and a photographer (on commission today but a weekly guest) – in a sunny upstairs area of the home designed by the pair's firm, Richards & Spence. It's built for entertaining, with a spacious high-ceilinged sitting room and dining area that opens onto a rooftop pool area in a lush, jungle-like setting.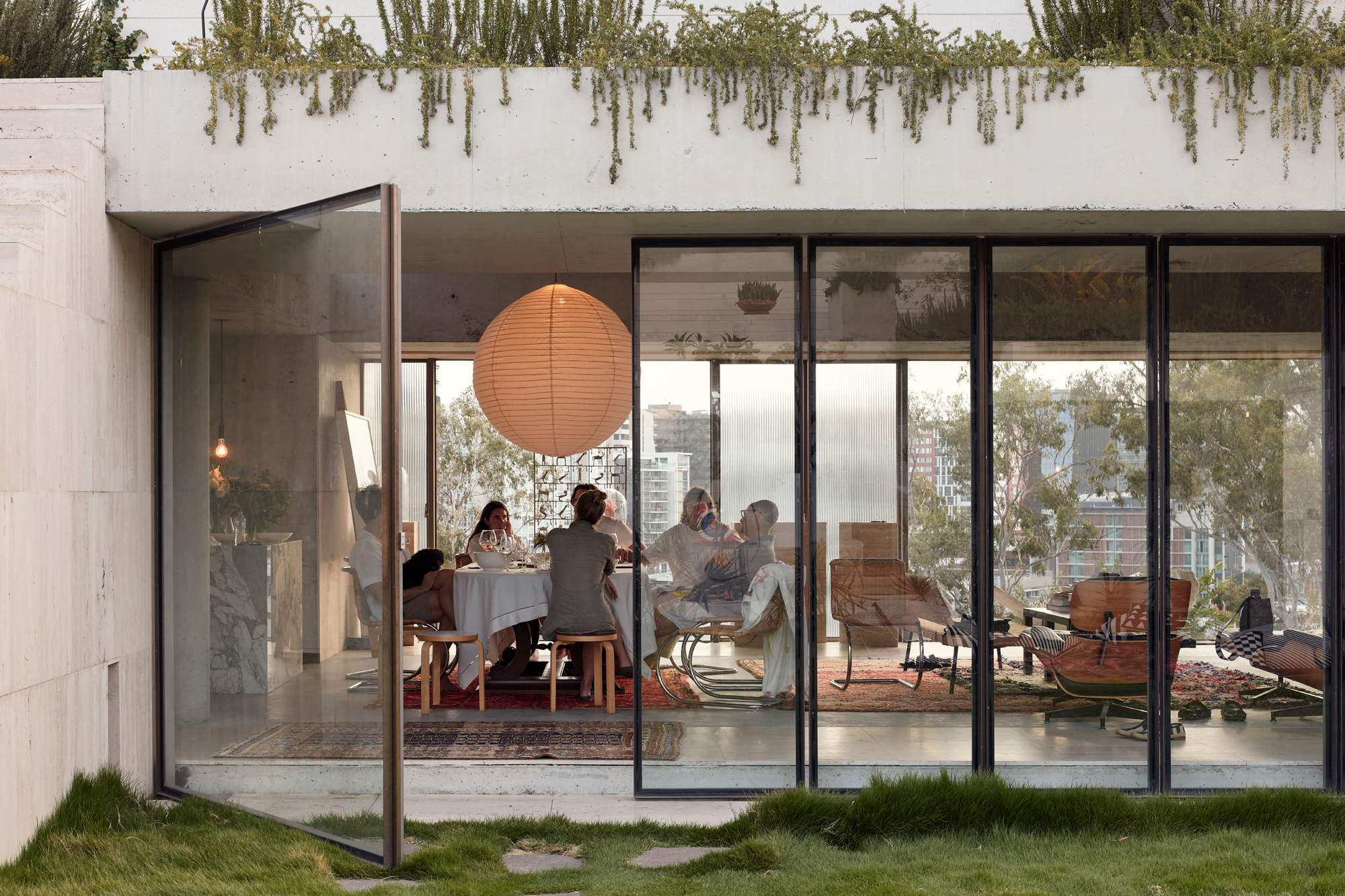 This is smart weekend living in subtropical Brisbane. Spence notes that the pandemic, due to its travel-limiting effects, has helped them to appreciate the security of home but also the joy of sharing it. "We have our office here too, so Friday afternoon work drinks usually lead to us cooking dinner for everyone, then someone comes back to get their car on Saturday morning," he says. "One thing leads to another, more people arrive and by Sunday we are all back here again. It has been good to be forced to enjoy the house like this."
At monocle, we like this way of life and hope to see people the world-over aspiring towards it. So get around the table together in the months ahead.
Monocle comment: As the world opens up again, we are looking forward to homes being opened up too, with dining tables surrounded by chatter. The power of hospitality is something to cherish and use. And invitations to your house will see contacts becoming friends.