Design / Global
46. Let there be light
Homeware brand Trame is out to add hits of colour to our homes and bid farewell to a life of beige.
"People need bright, colourful pieces that give them energy and lighten their homes," says Ismail Tazi, the French-Moroccan co-founder of homewares brand Trame. He's referring to his company's latest collection of wares: bright ceramics produced in Seminara, southwest Italy. The small Calabrian town has an artisanal tradition of making fantastical pieces with designs laden with symbolism, painted in a wild medley of custard yellow, deep green and blue. They are hues not typically seen in the pared-back interiors of the modern home but ones deployed joyfully and generously by the designers he commissioned for this project.
"When you know the shade has been carefully picked out by the designer, then what it brings to your home is different"
In Seminara, Parisian architect Sophie Dries, artist Giovanni de Francesco and Greek duo Eleni Petaloti and Leonidas Trampoukis, the pair behind the design studio Objects of Common Interest, worked with local artisans in crafting the wares – and learnt from them too. The process resulted in the design language of ornate masks typical to the area – traditionally meant to ward off evil spirits – being translated into handsome decorations to hang on walls in sharp shots of green and light blue.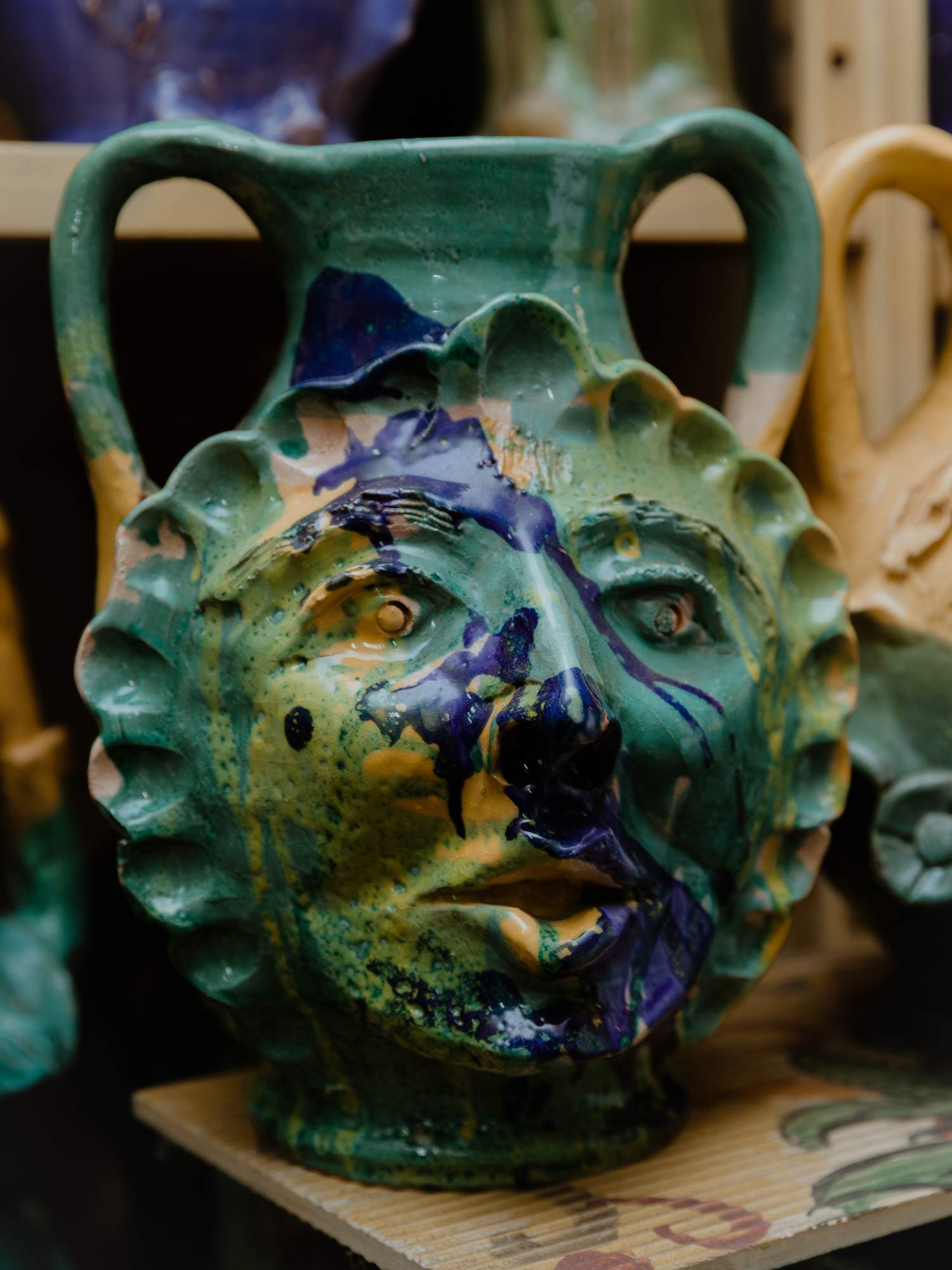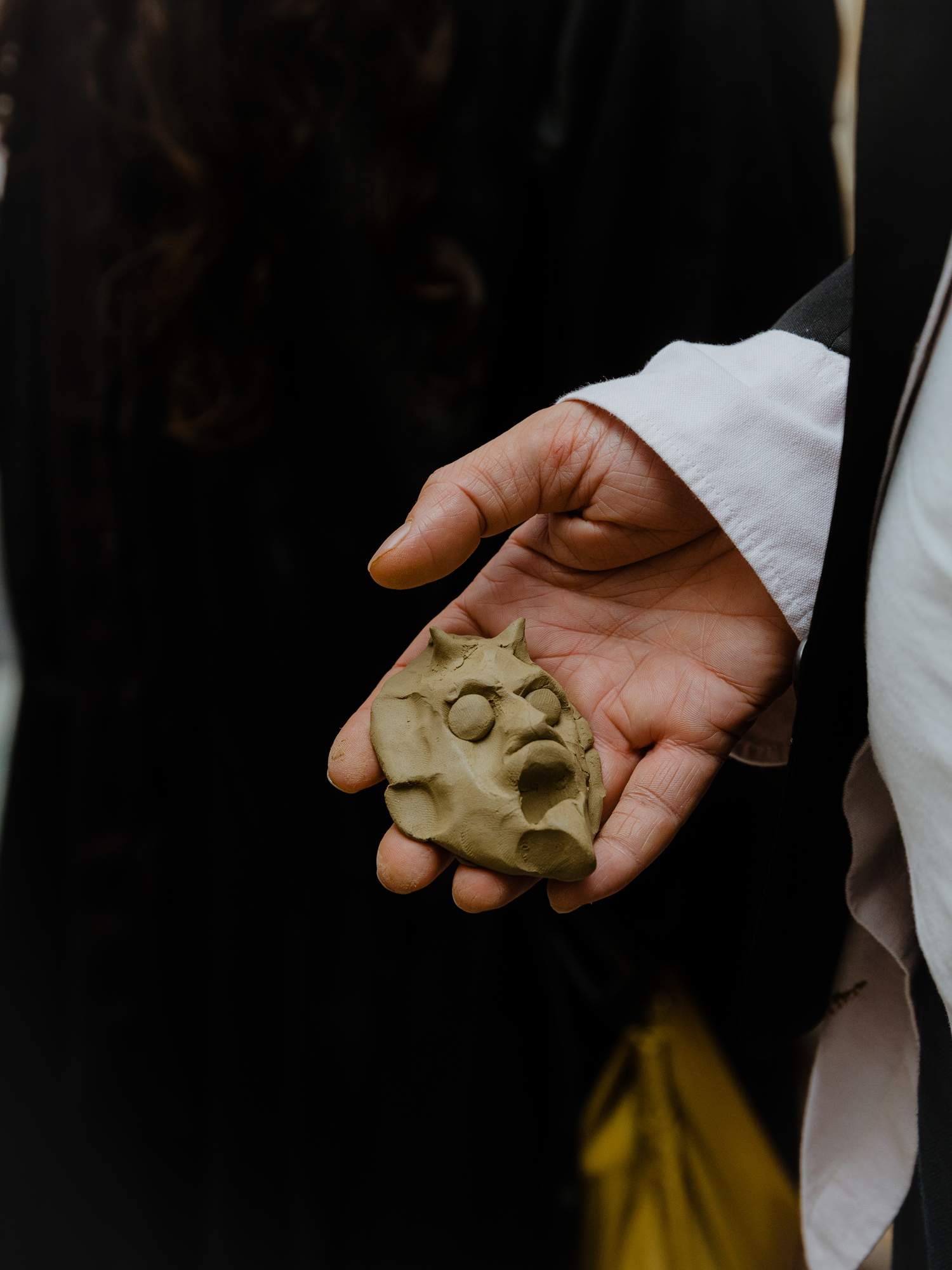 Contemporary designers should be less shy to draw from different heritages, even if this goes against the grain of current trends or industry norms, says Tazi. And his Trame concept – where every collection of carpets, blankets and ceramics is inspired by the craftsmanship of a selected Mediterranean region – tends to create colourful results. An earlier journey to Meknes in northern  Morocco yielded iridescent pink tableware and citrus-yellow Berber wool rugs by Swiss-French designer Julie Richoz.
"Some people think that they might get bored [with the colour] over time," says Tazi. "But when you know that the object is the result of a technical and intellectual process, that the exact shade has been carefully picked out by the designer, then what it brings to your home is different. It's ultimately about valuing the design." monocle agrees: though your home might not have a view of the Mediterranean, a well-appointed pop of colour can do wonders. 
trameparis.com
Brighten up your living space
While a warm neutral palette can enhance the cosiness of your home, infusing it with some bright pops of colour will add much-needed vibrancy into your living space. Here are some pieces that provide that spark, without setting your whole interior design scheme on fire.
Pedrali, Italy
The hardy metal outdoor furniture by Italian brand Pedrali is given a lighter touch than most, with some handsome shades of red, orange and a lovely lemon yellow.
pedrali.it
Fritz Hansen, Denmark
Last year the Danish furniture maker commissioned the Italian editor and taste-maker Carla Sozzani to update its mid-20th-century Arne Jacobsen Series 7 chair, with a bright but tasteful new colour palette.
fritzhansen.com
Established & Sons, UK
Amsterdam's Sabine Marcelis is a master of managing to meld fluoros and bright colours into her designs. Her latest victory in the vibrancy stakes comes in the form of the pink and yellow Aura lighting bars made in a semi-translucent resin for the British furniture manufacturer Established & Sons.
establishedandsons.com