Retail / Global
The Monocle Shop
Get in gear for 2021 with The Monocle Shop – from cashmere hats and warm boots to roomy holdalls and classic deskware. We'll have you primed for the months ahead.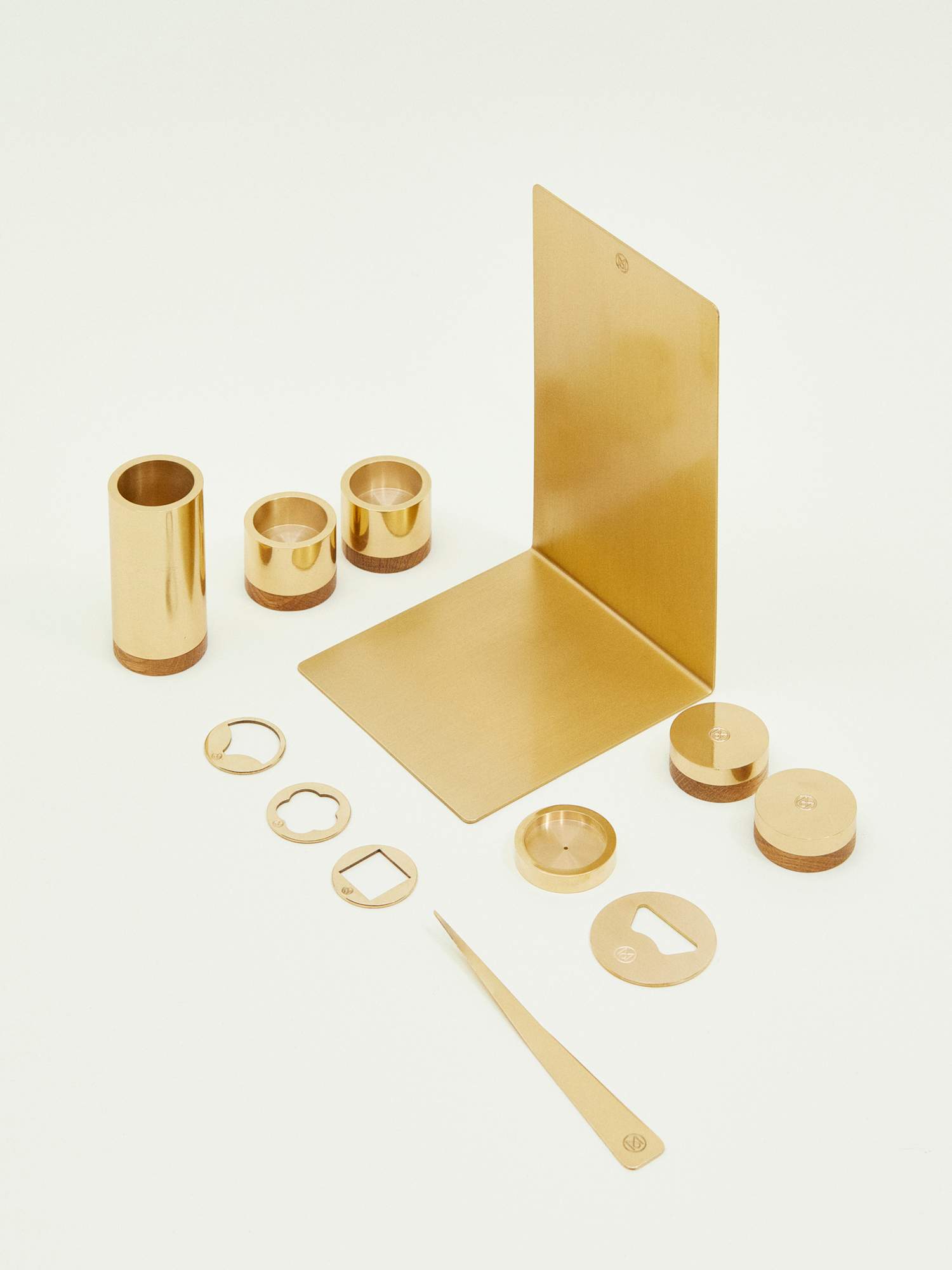 Monocle brass stationery range
These handsome items are made by a Hong Kong workshop that has been honing its craft since the 1980s. Based in the industrial district of San Po Kong on Kowloon, it is one of the last remaining brass factories in the city. The workshop has created an exclusive brass range for monocle, which now includes a trio of keyrings (featuring a flower, fan or square cut-out) and a bottle opener. All have a pleasant heft and will develop a lovely patina over time.
Made in: Hong Kong.
Materials: Brass and oak.
Keyrings: €18.
Bottle opener: €22.
Letter opener: €33.
Incense plate: €33.
Bookend: €50.
Paperweight (set of two): €77.
Pen pot: €105.
Candleholders (set of two): €133.
Shop now
---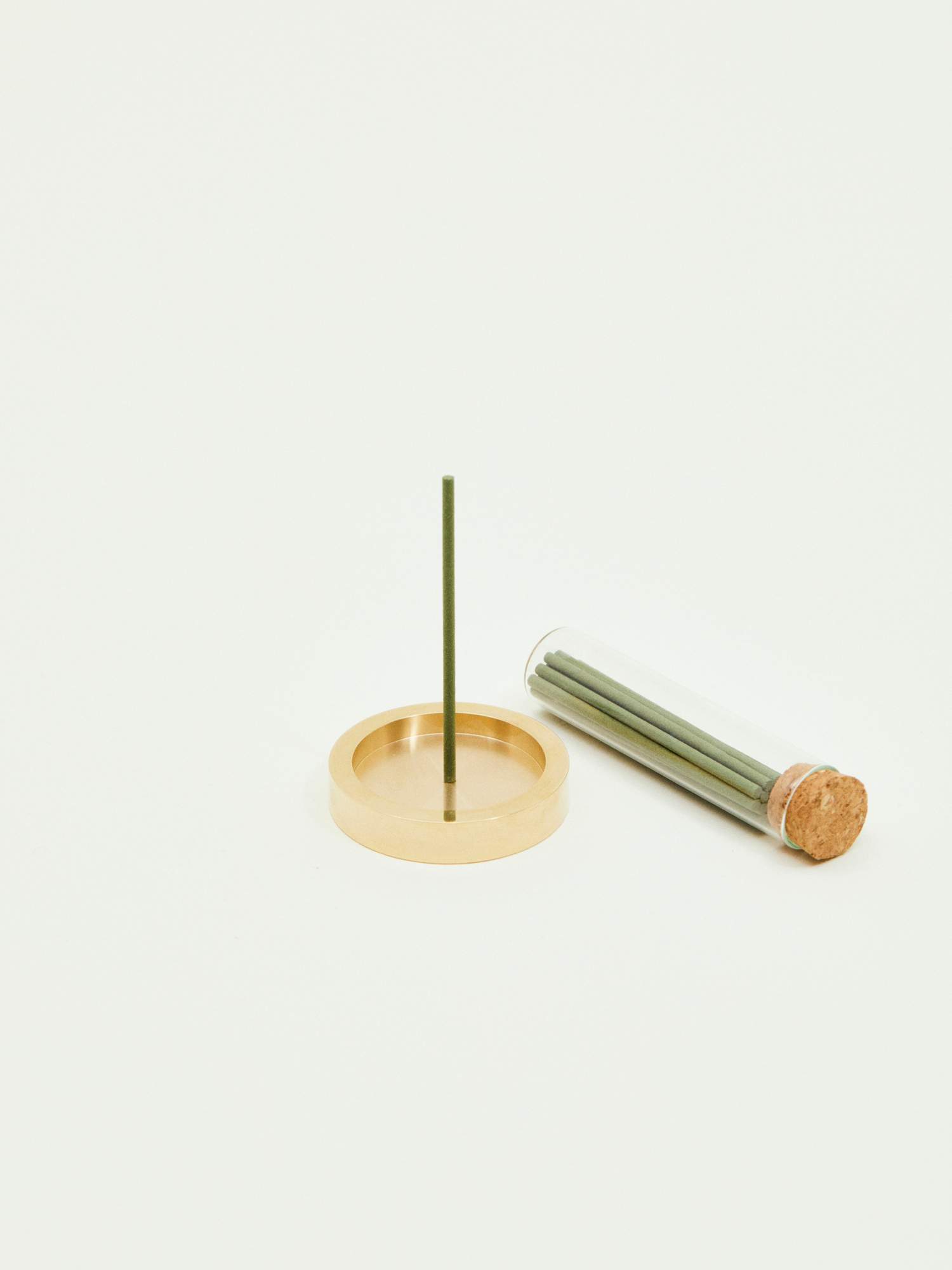 Shoyeido incense – Nanshu
€20
Established in 1705, Shoyeido produces the highest-quality natural incense and is the preferred choice for most temples in Japan. Its newest scent, Nanshu, emits a deep and warm fragrance that features notes of sacred tree, sandalwood and chai spice. The vial contains 20 incense sticks, each of which burns for about 20 minutes.
Made in: Japan.
Dimensions: 2cm x 9cm.
Shop now
---
Leuchtturm1917 x Monocle weekly diary 2021
€26
This 2021 diary contains weekly and monthly planners, plus an annual overview. There's plenty of space for notes to keep on top of things and a special insert with 25 city profiles by monocle, from Berlin to New York.
Made in: Taiwan.
Colours: Black, sand or red.
Shop now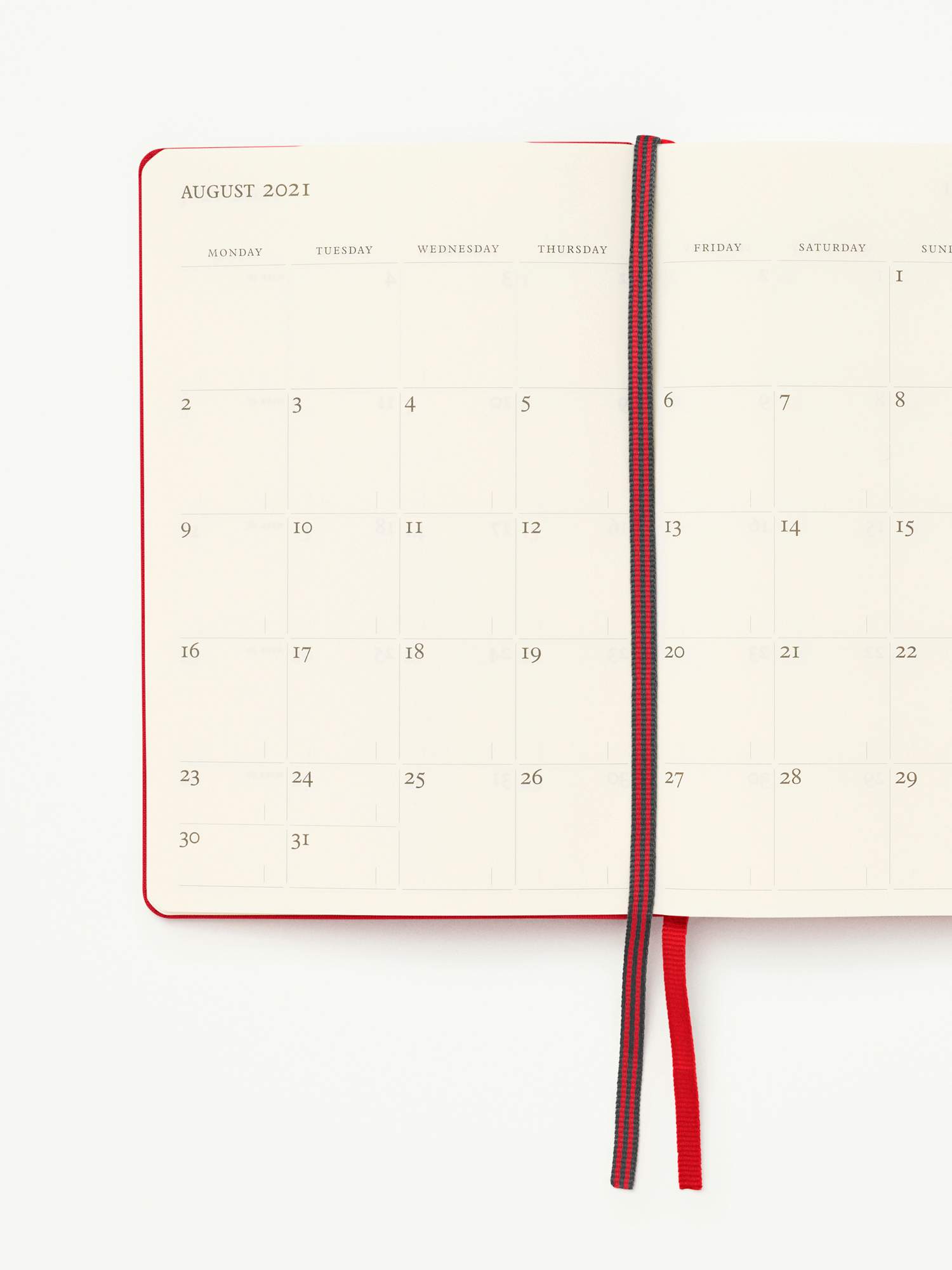 ---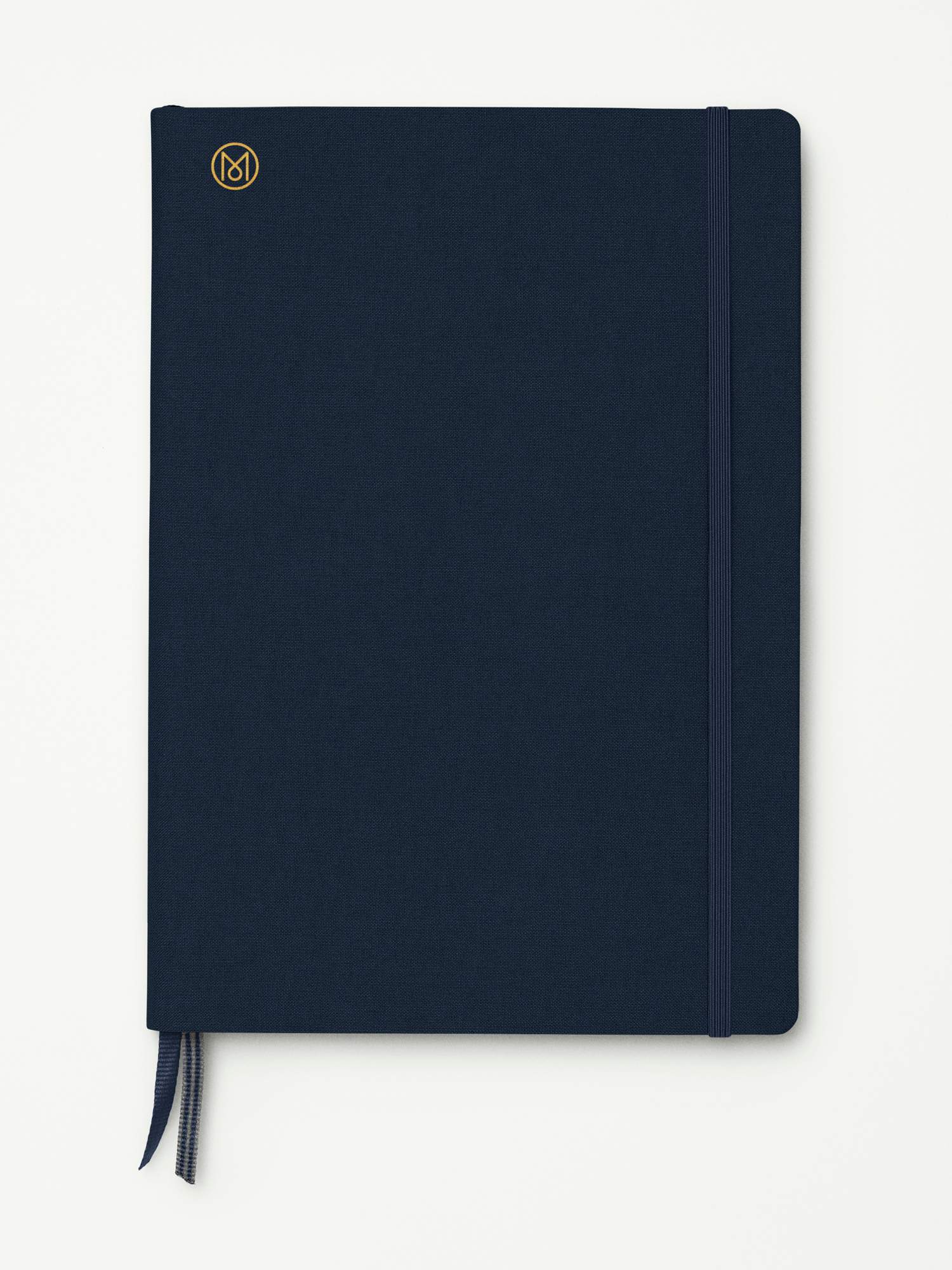 Leuchtturm1917 x Monocle large B5 softcover linen notebook
€25
Our linen soft- or hard-cover notebooks come in three sizes, all with dot grid paper and with six pages of monocle ideas for a quieter, more considered life.
Made in: Taiwan.
Colours: Navy, Yellow, or Light Grey.
Shop now
---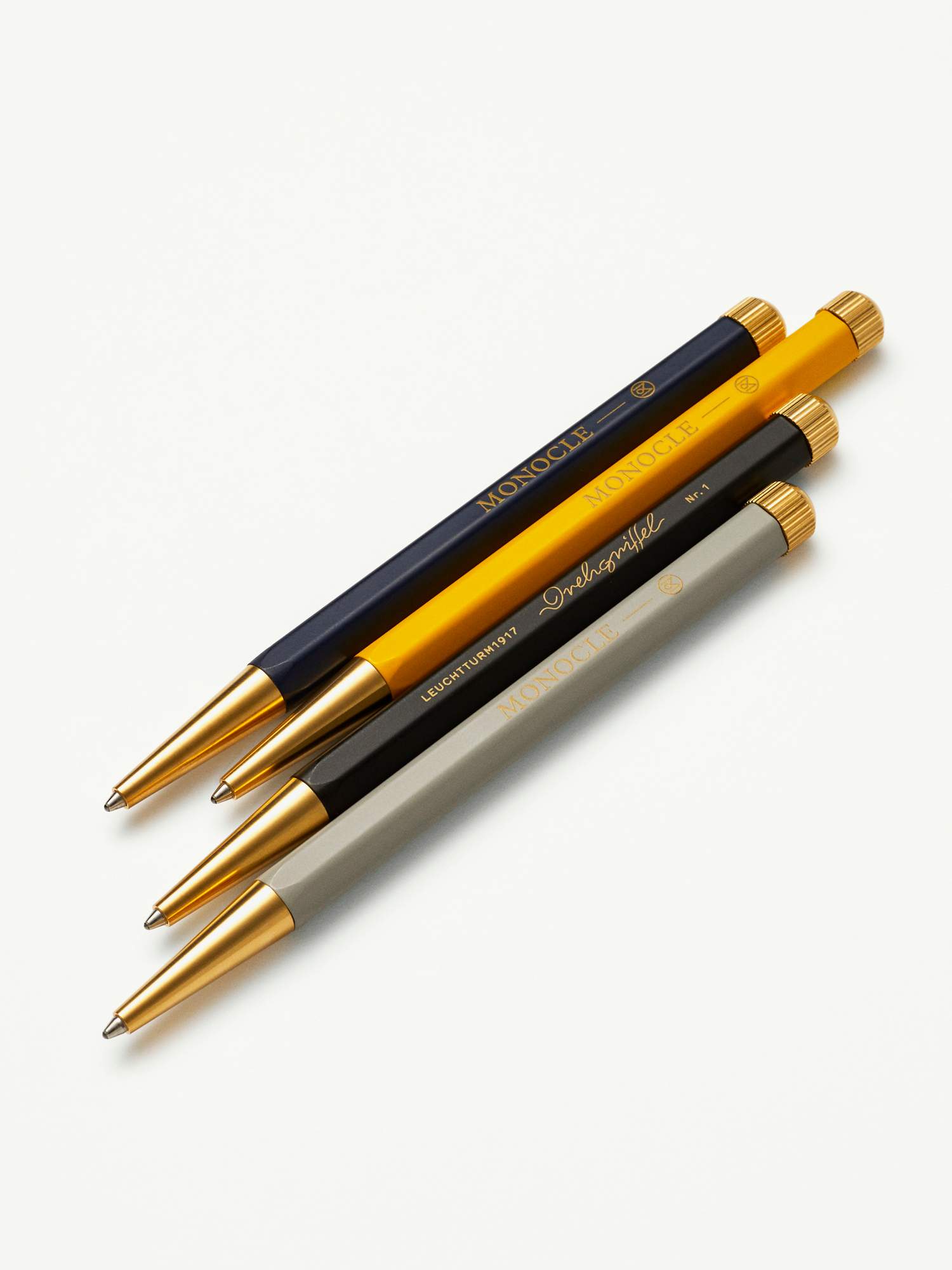 Leuchtturm1917 x Monocle Drehgriffel pen
€25
This ballpoint pen, made to a design dating back to the 1920s, will keep your writing crisp. The pen works using a spring-loaded turning mechanism and is refillable. It comes in colours that match our notebooks and is a design object to behold, with a geometric hexagonal barrel and a pleasing weightiness that lends to its retro quality.
Made in: Taiwan.
Colours: Navy, yellow, light grey or black.
Shop now
---
Organic Basics x Monocle recycled cashmere beanie
€70
Copenhagen brand Organic Basics is serious about eco-friendly fashion. For its line of winter accessories, it worked with an Italian textile factory that specialises in recycled cashmere.
Made in: Scotland.
Material: Cashmere.
Colour: Grey, navy or hot orange.
Shop now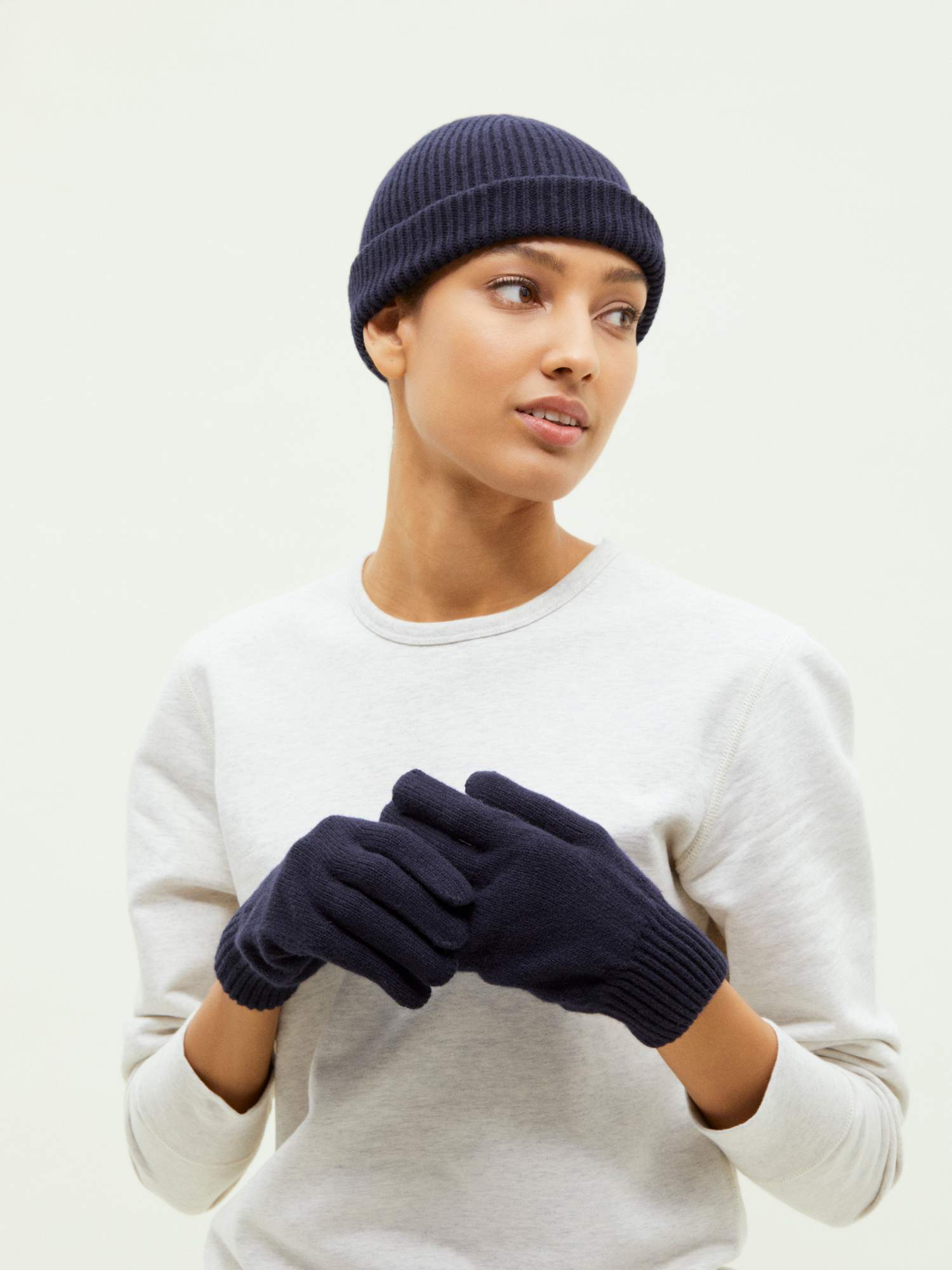 ---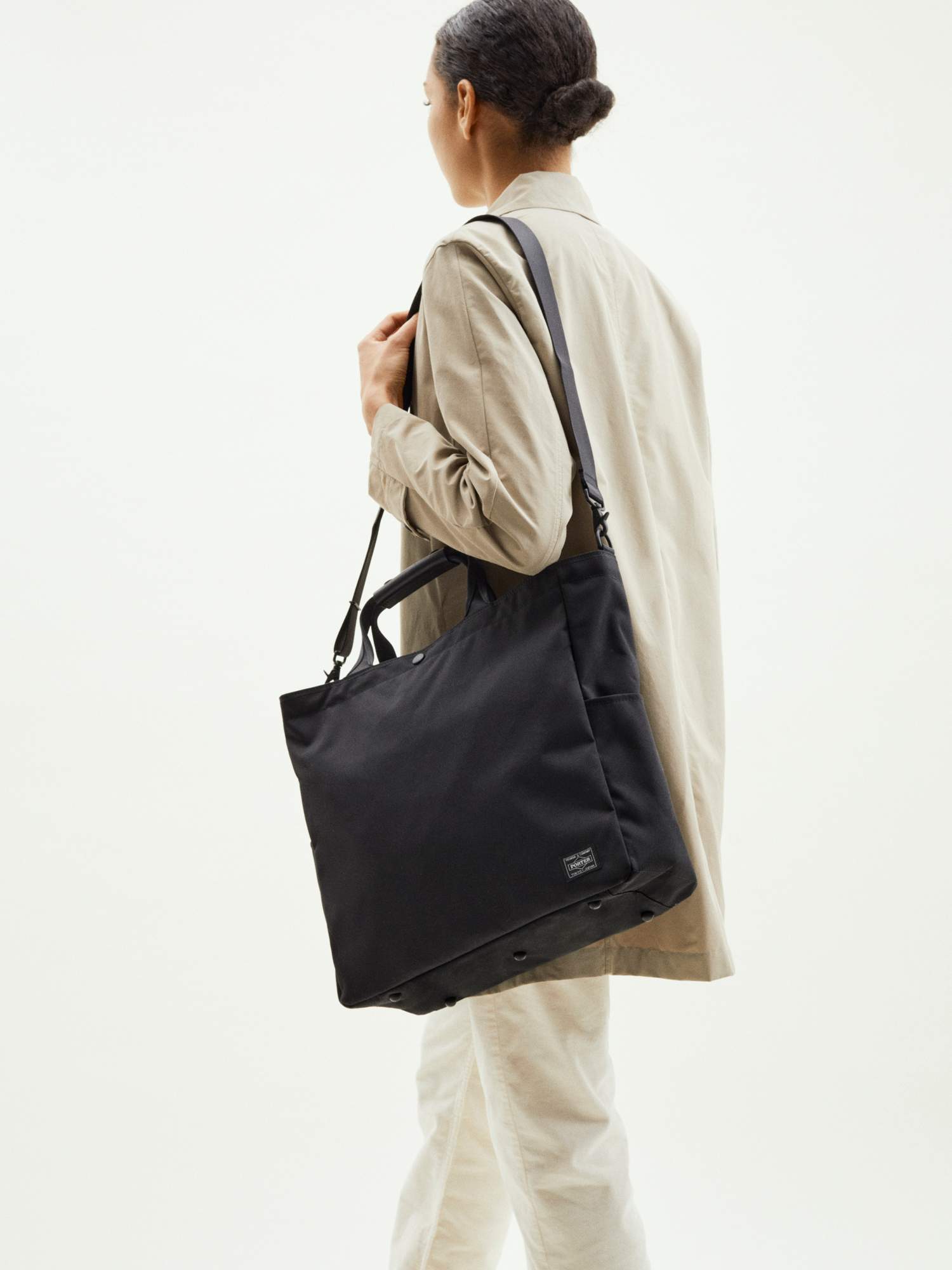 Porter x Monocle zip tote with pouch
€365
Our zip tote is a flexible carryall that would suit a business trip or a weekend away. There are multiple interior pockets and a detachable pouch for smaller items and valuables. The top flap keeps everything secure and there are zipped pockets for access to essentials. It comes with a detachable shoulder strap.
Made in: Japan.
Material: Cordura.
Colour: Black.
Shop now
---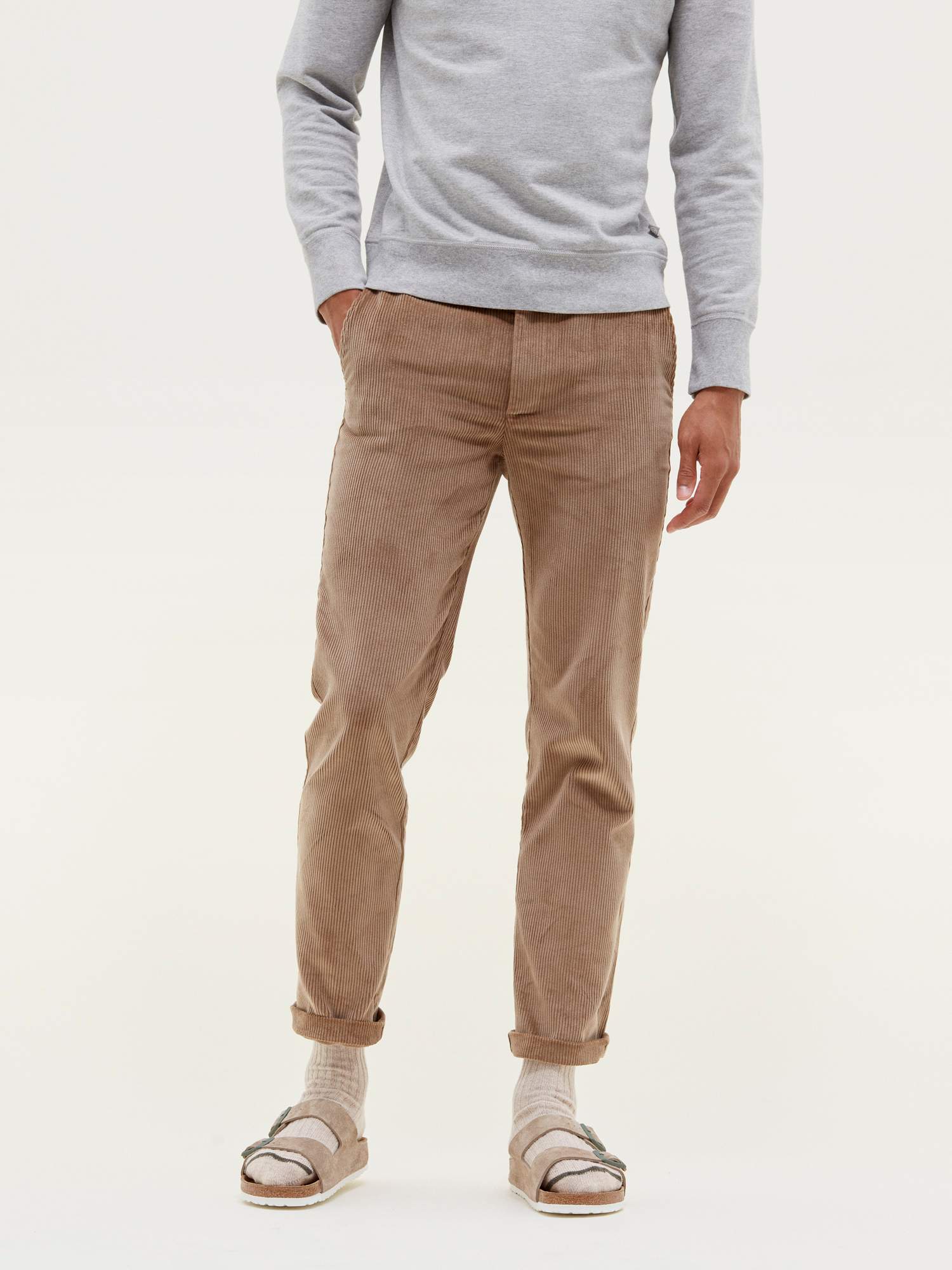 De Bonne Facture x Monocle easy trousers in fine corduroy
€345
These fine-cord caramel trousers from De Bonne Facture are comfortable and chic. Sewn in Paris by Atelier Masla from 100 per cent cotton corduroy. Smart from the front with a stretchy back waistband, they're a good travel choice and will withstand winter weight gain.
Made in: France.
Material: Cotton.
Size: 46-56 (eu).
Shop now
---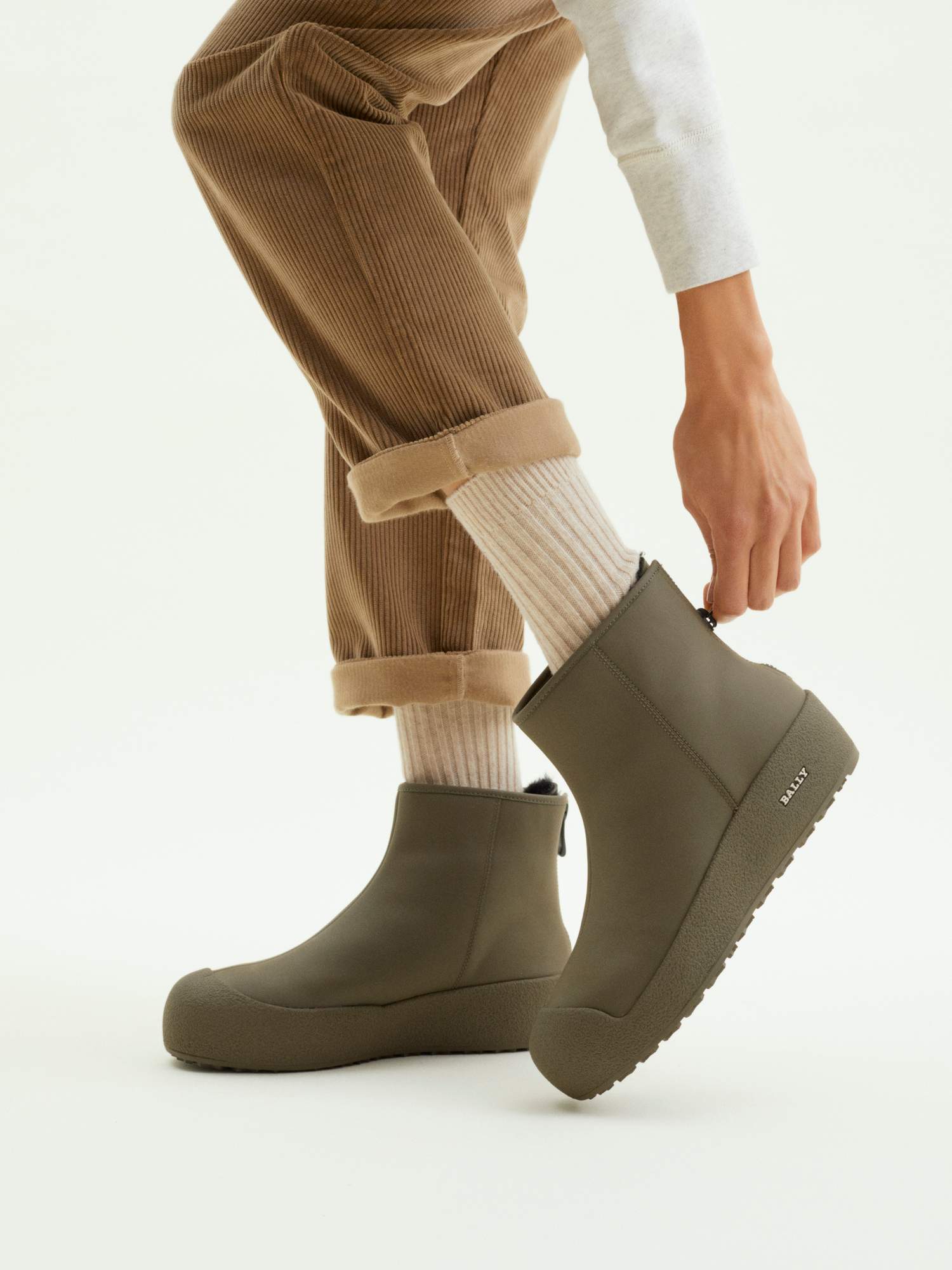 Bally x Monocle curling boot
€495
Bally has been linked with curling since it kitted out the Swiss team for the 1956 Olympics. We've teamed up with the luxury brand to put a spin on its beloved high-performance, water-resistant boot; its handsome rubber-coated leather upper, comforting wool lining and sturdy Vibram sole makes it perfect for mountain hikes and city strolls alike.
Made in: Switzerland.
Materials: pvc-coated leather and wool.
Sizes: eu 37-40 (narrow fit) and 41-45 (normal fit).
Shop now
---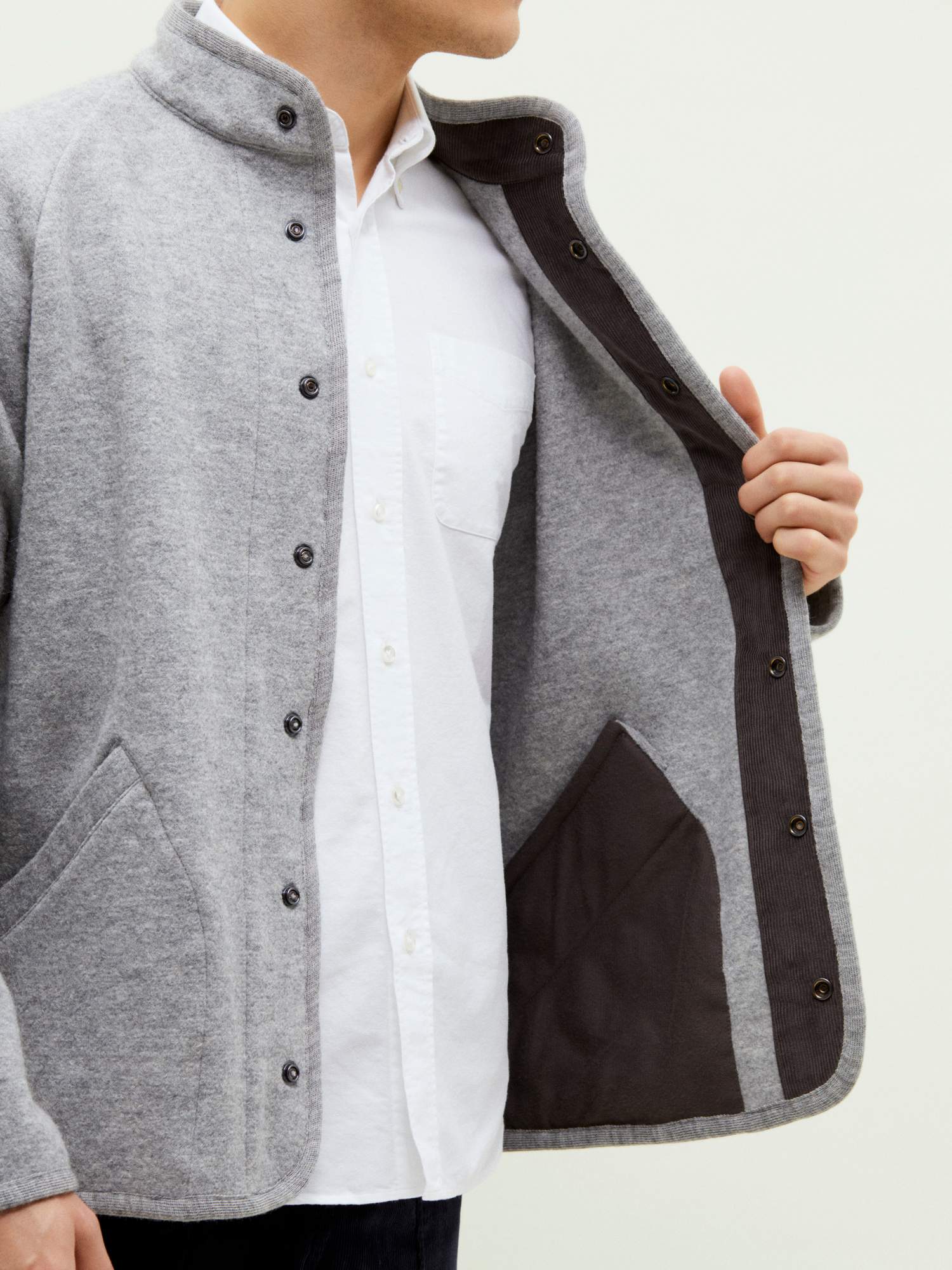 Arpenteur x Monocle contour wool jacket
€475
The latest update to monocle's collaboration with the French brand Arpenteur. This jacket, made in Lyon from boiled Pyrenean wool, has a stand collar, raglan sleeves and neat angled side pockets.
Made in: France.
Material: Wool.
Shop now
---
Porter x Monocle travel tote
€395
Made from Japanese paraffin-cotton canvas by Fuji Kinbai, the travel tote is perfect for both work and play. It features a separate padded pocket for a 13-inch laptop and a bigger space for loose items or even an outfit change on a short business trip. It also has a strap designed to attach over the extension handle of your suitcase.
Made in: Japan.
Material: Cotton.
Colour: Navy.
Shop now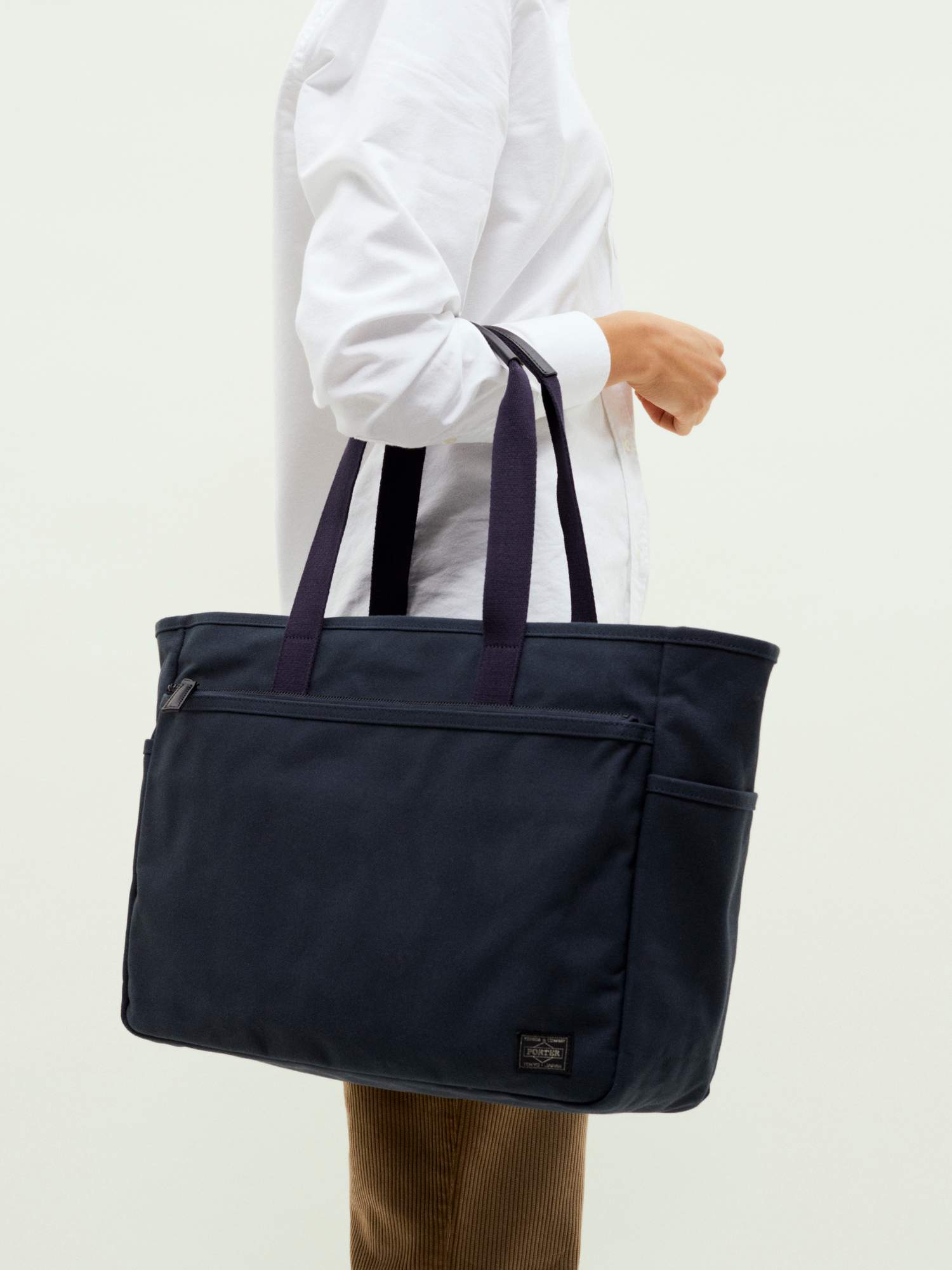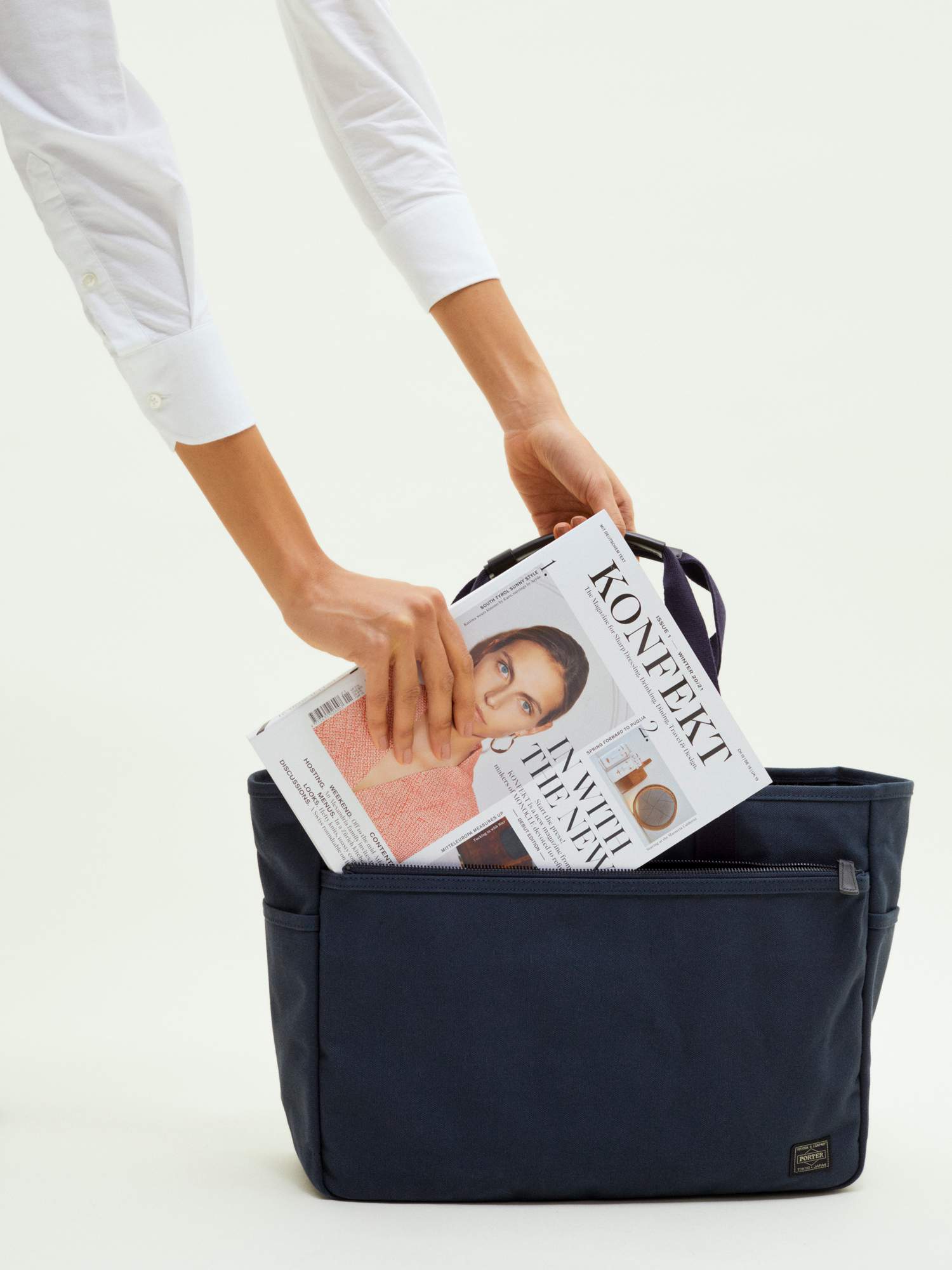 Hair & make-up: Sam Basham. Models: Lauren Borgers, Warner