Reportage / Global
Beyond repair
When our assorted items and ephemera break, fail or cease to become useful, the temptation to replace them is only too easy. But there are those who make it their life's work to rediscover, renew and restore these objects – and in doing so, emphasise their true value.
1.
Lighting repair
Svenska Armaturer, Stockholm
"Restoring lights is a little bit like assembling Meccano," says Erik Heggestad, founder of Svenska Armaturer. "It might be the most standardised repairing niche that there is." Founded on his passion for renovating industrial lights, his shop in the Stockholm suburb of Midsommarkransen sells about 50 remade and rebuilt lights a week, as well as restoring various pieces for a loyal clientele. "I have seen a growing interest for restored lamps and pendants in the past few years," says Heggestad.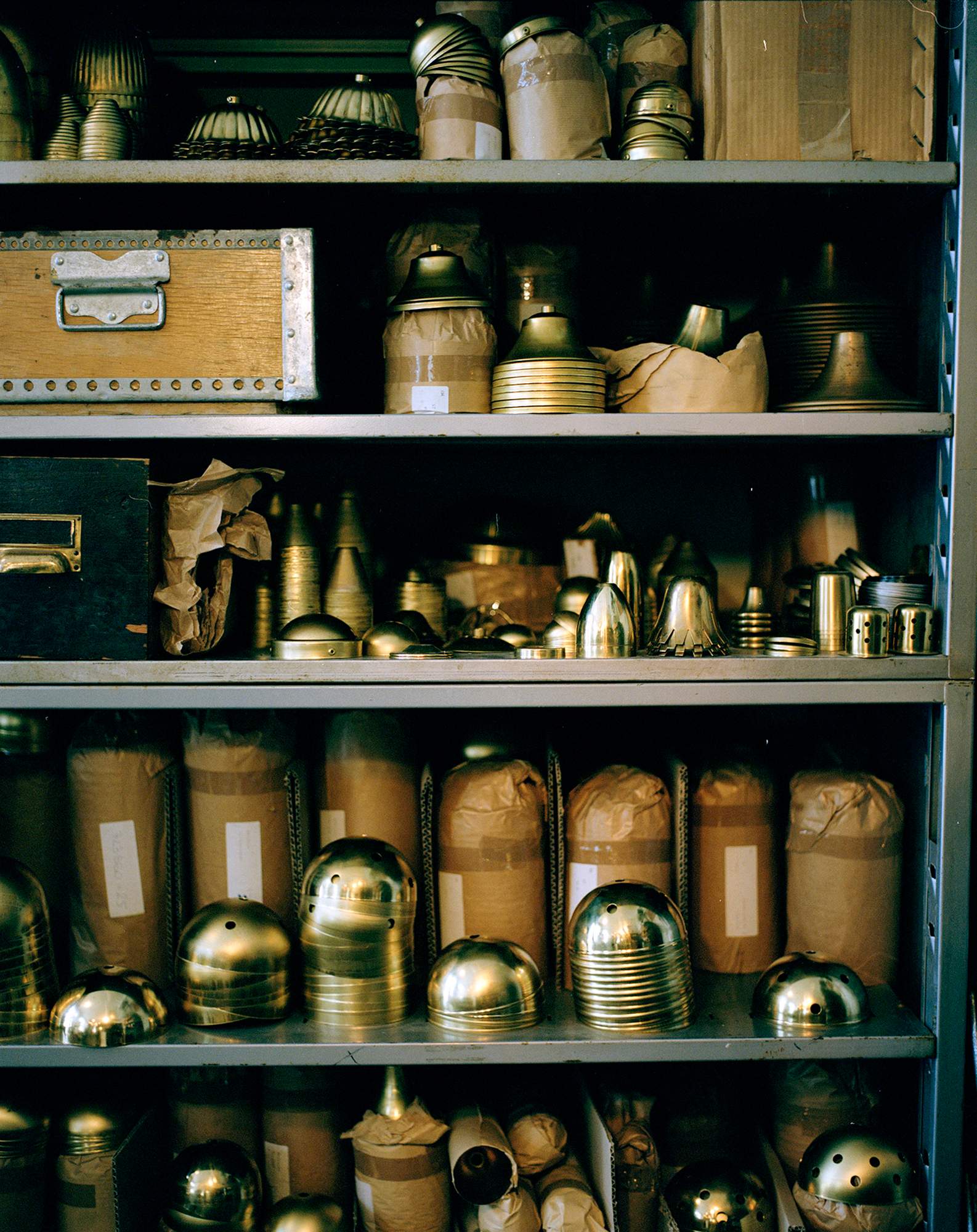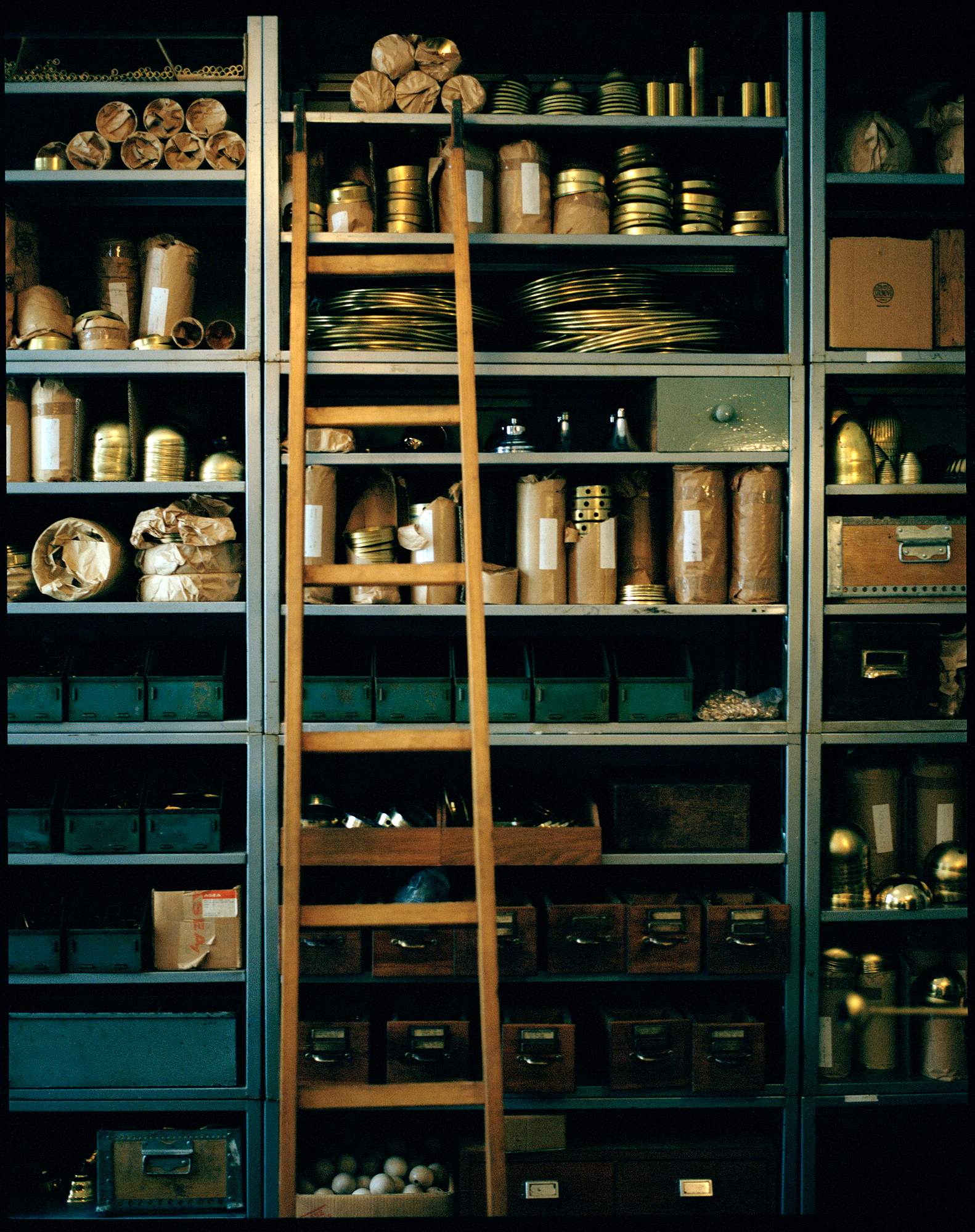 Filled with old industrial fixtures, custom-made brass parts and colourful glass shades, Heggestad's repurposed 1920s tobacco shop is one beautiful venue. It's open four days a week to allow time for building and repairing lights. "I call what I do conservation, or byggnadsvård [Swedish for nurturing the built environment]," says Heggestad. Many customers travel from far afield to get professional guidance on maintaining their lighting. "Most customers spend an hour or more with me, discussing ceiling heights, light quality, special fixtures and so on," he adds. "They want a full personal consultation."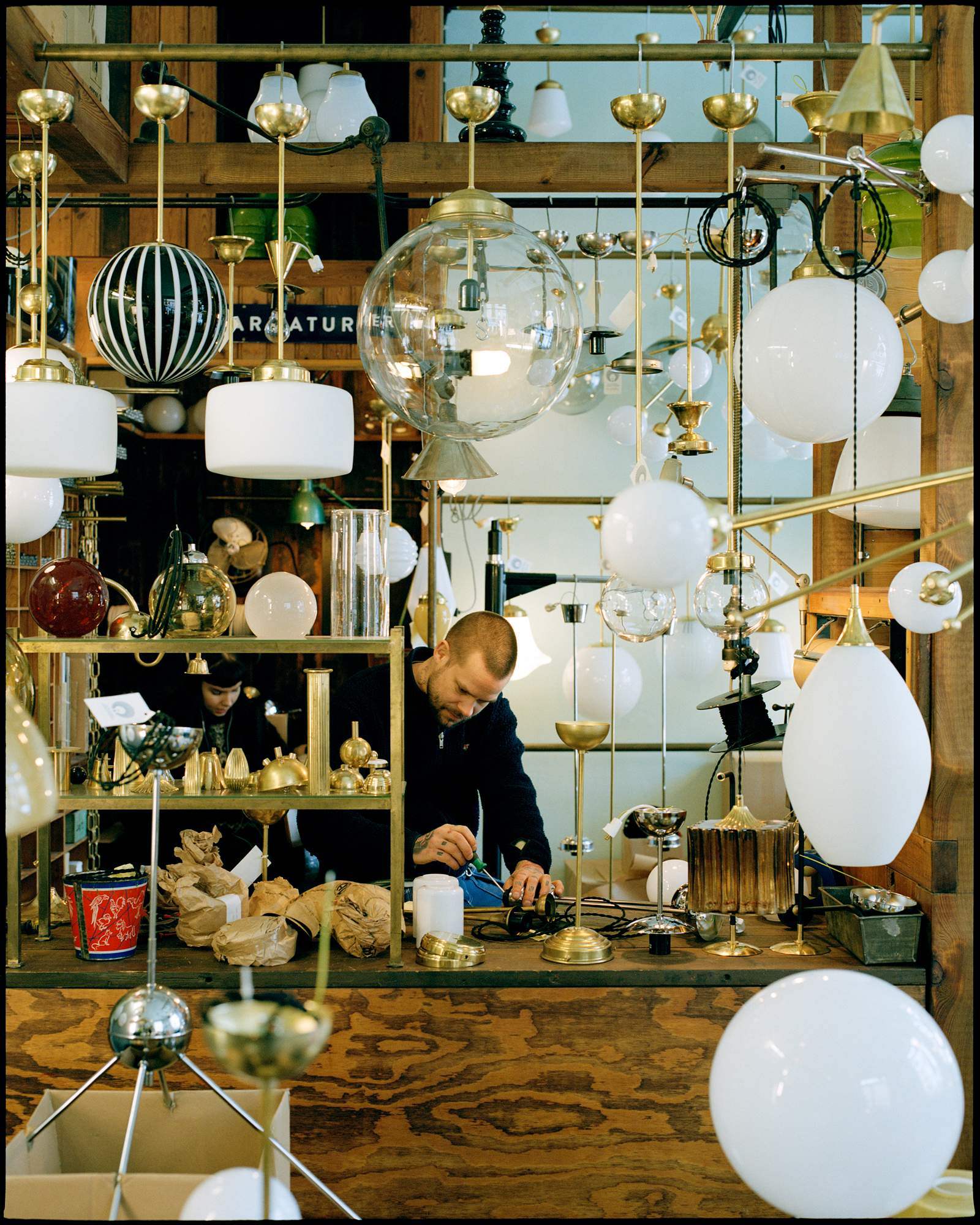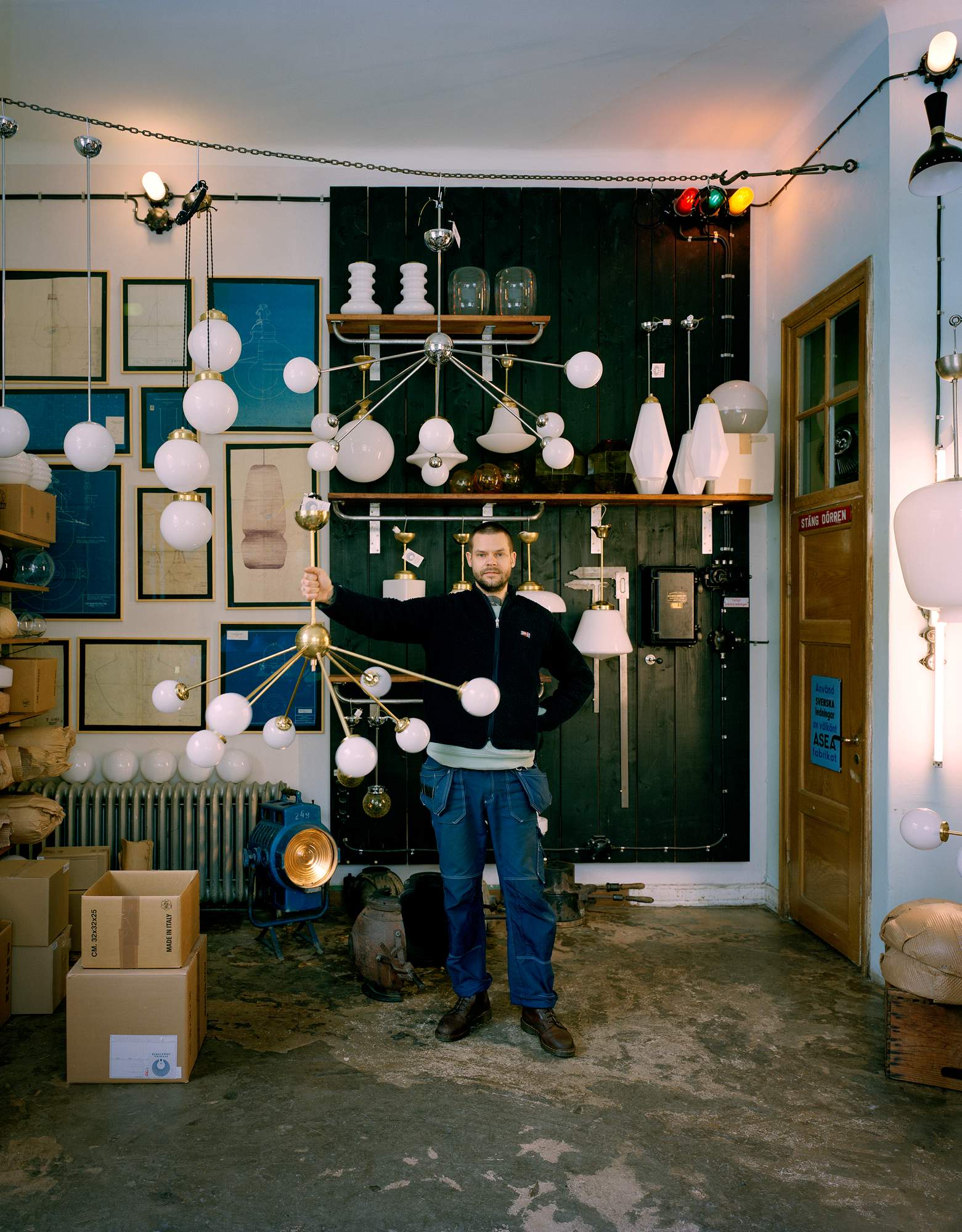 As good as new
Fixing and repairing is all that it takes to stop good things heading to the rubbish bin, and slow down the demand for often inferior – if brand new – replacements. Although it's not just about extending longevity. Possessing the expertise to breathe new life into an object that has been cherished for years is also about an emotional appreciation.
But gathering the know-how to make repairs – whether getting a wooden boat seaworthy again, or polishing up a pair of leather shoes for another season of wear – does not come easy. Restoring an item that has taken a beating tends to require an expertise that calls for a serious amount of training. These are skillsets, however, that we should all appreciate.
With this in mind, we've rounded up stories from masters of restoration, who have quietly worked hard for years to earn their reputations. From a dusty Tokyo bookmaking studio to a sunny Brisbane boatyard, here are the repairers and restorers worthy of our enduring respect. 
2.
Boat repair
Norman R Wright & Sons, Brisbane
Australian boat-building company Norman R Wright & Sons sits on the southeastern bank of the Brisbane river. Company directors, brothers and third-generation boat builders Bill and Ian Wright honed their craft under the tutelage of their grandfather Norman and father Ron, the latter of whom was the first naval architect in their home state of Queensland. "Wright & Sons is very innovative in keeping timber shipbuilding alive," says Bill.
Restoration work accounts for half of the company's revenue and projects span anywhere from a few days to seven years. Today a team of 40 work in the Brisbane factory, and, though either partly or fully retired, you'll still spot the brothers dropping in on jobs and doting over the vessels. "She's worked hard all her life," Bill says of Norfolk, the 1999 hydrographic survey boat for the Queensland Government that's in for repairs. In the shade across from Norfolk is Saltash II. This 1966 day sailor was converted by the brothers so that they could compete in the Brisbane to Gladstone Yacht Race – 23 times. "She was getting pretty tired but she'll last a lot longer now," says Ian.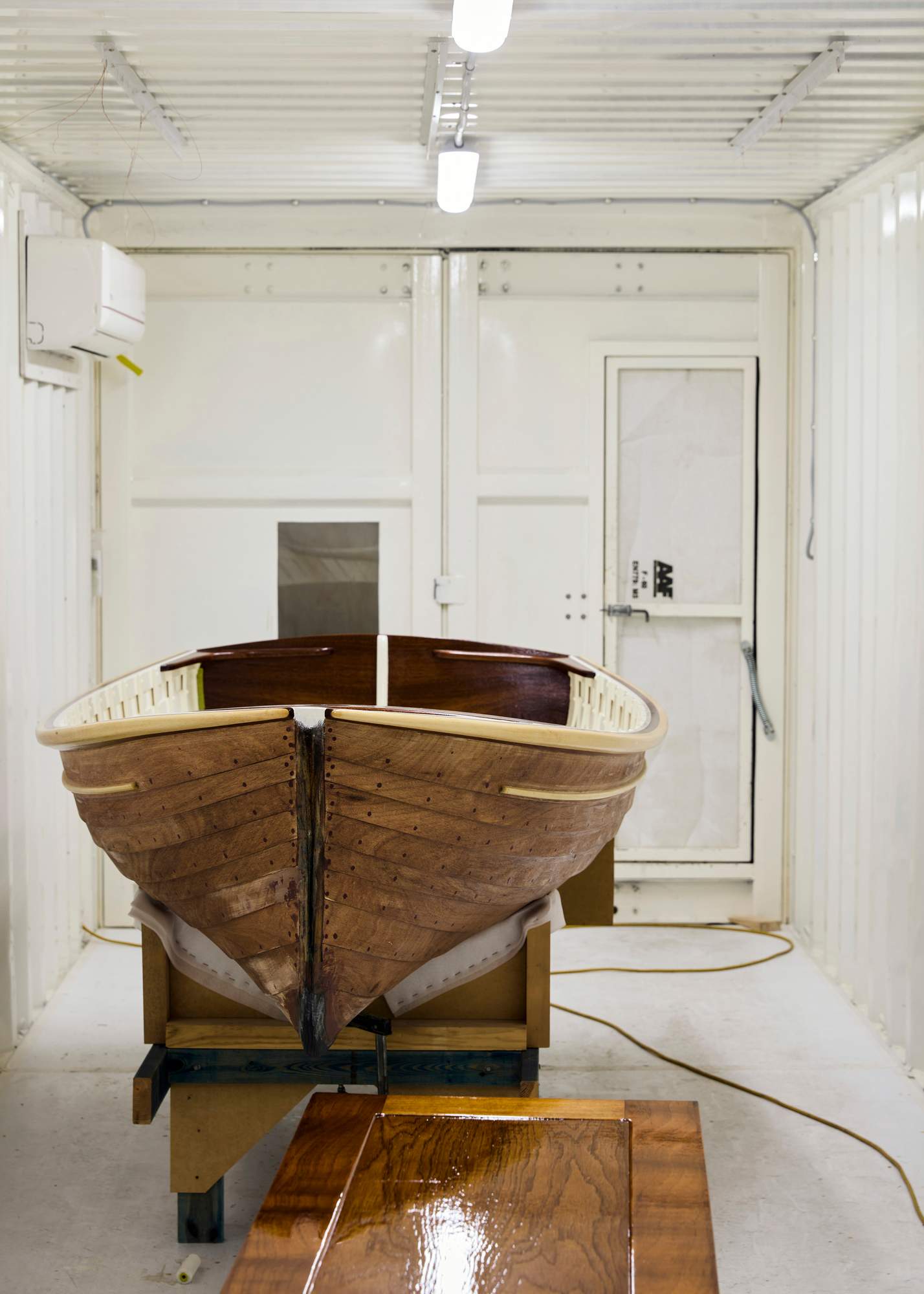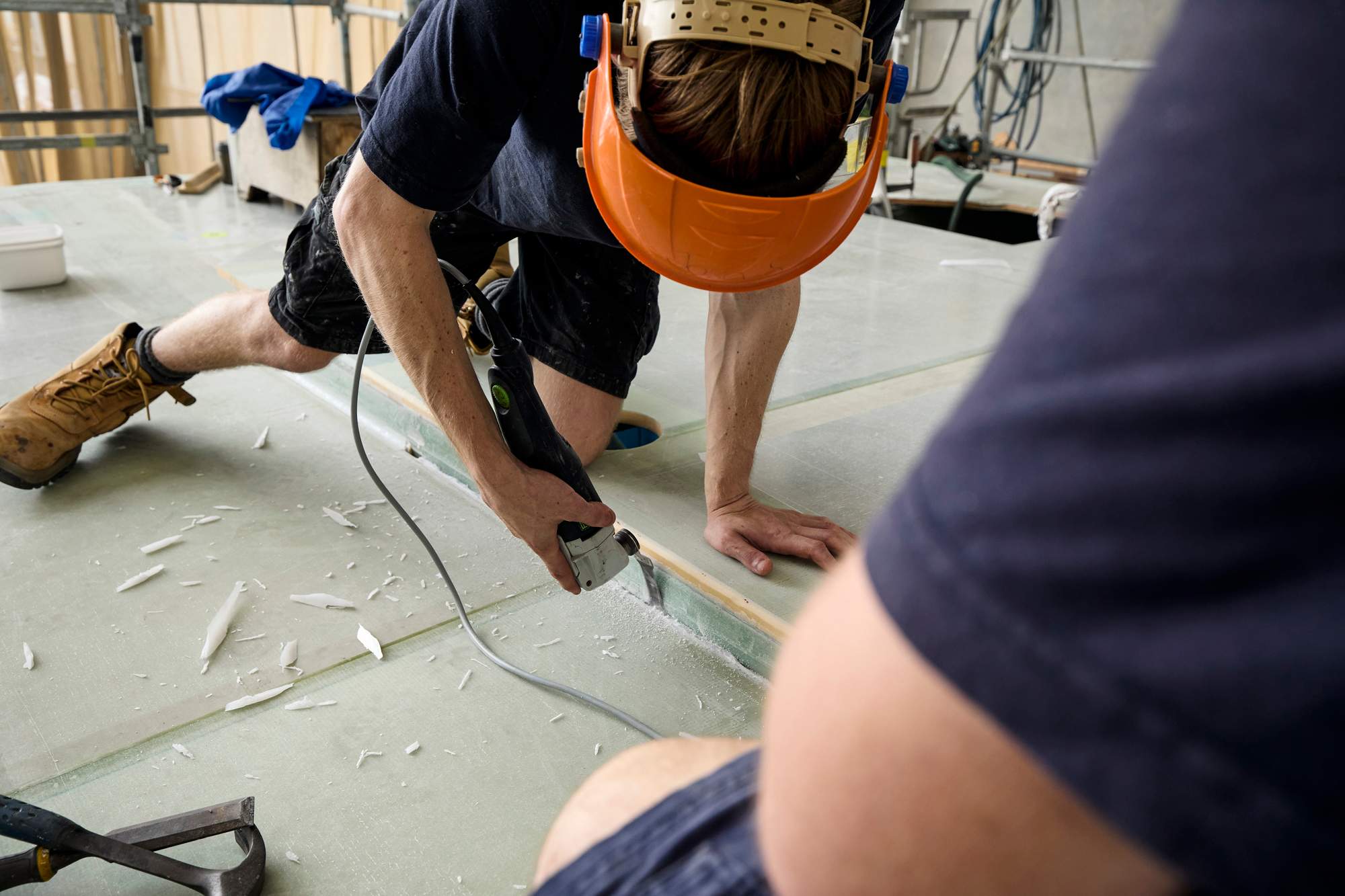 Back in the company's driveway sits a "donga" (transportable site office) that's nearly at bursting point from 112 years' worth of archive material. It's this access to encyclopedic knowledge of boat design that gives Norman R Wright & Sons the edge – that and its unwavering commitment to superb craftsmanship. "We have a massive library here that enables us to find out how those boats were built," says Bill. "So we can rebuild them in the exact same way they were constructed."
---
3.
Furniture repair
Reixue, Montréal
Laura Azzalini had long-held ambitions of a career in furniture design, which was based in part on her heritage – her family owned the Azzalini furniture factory in Italy in the early 20th century – as well as the furniture-making pedigree of Montréal, where she lives. In the 19th and early 20th centuries, the latter boasted dozens of furniture manufacturers and a constellation of associated industries, from fabrics, woodwork, weaving and welding.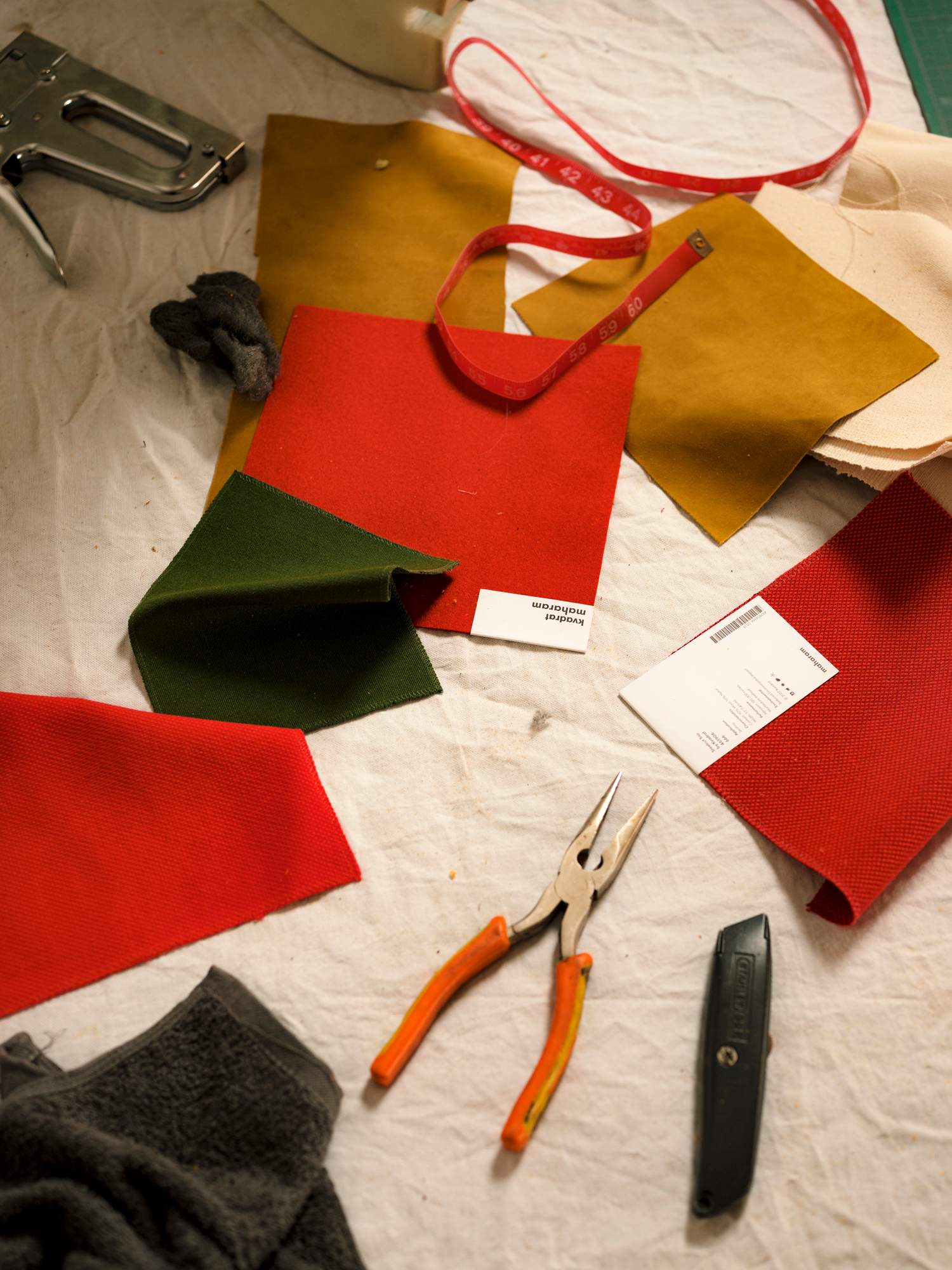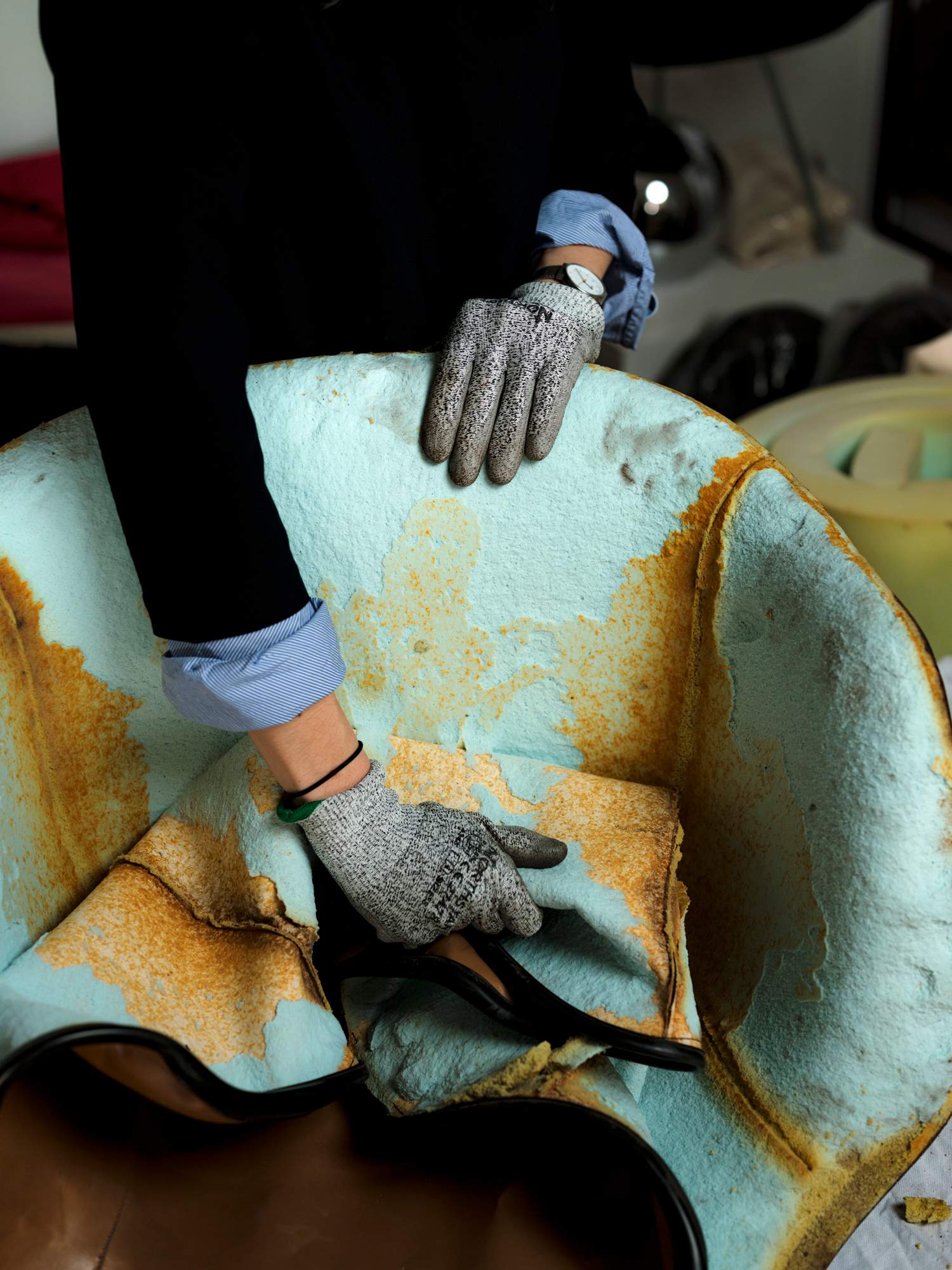 But after graduating from design school, Azzalini's motivation changed. "I started looking at vintage furniture that could be fixed," she says. In 2016 she established Reixue (pronounced "reissue") in Montréal's Mile End neighbourhood with her fiancé Andrew Pitchko, a former vice-president of footwear and accessories at the Champion clothing brand. Reixue sources and breathes new life into well-made furniture and design objects, usually one-offs, and, in particular, items made by under-represented Canadian designers and artisans. "We're always challenging ourselves to be more sustainable, like using naturally dyed fabrics and bringing that into the restoration work," says Azzalini, noting that the broader furniture industry and its fixation on constantly introducing new products to the market is starting to feel old-fashioned. "It feels good, going back to that idea of sustainability."
Of the restoration process, Azzalini says that there's a fine line when you decide what stays and what should go. "This idea of time passing on materials, the patina, the textures – you can't replicate that," she says. Reixue's work to date includes restoring chairs by Herman Miller and a bookcase by Ettore Sottsas – design's rich heritage is in safe hands.
---
4.
Book repair
Nobuo Okano, Tokyo
"Made in Japan" is a term that tends to be synonymous with "built to last". So it's no surprise that in a country of brilliant makers, there are skilled repairers for just about anything. Nobuo Okano is one of them, specialising in the restoration of printed matter. The 75-year-old is a self-taught book repairer and binder based in Tokyo, who has been in the trade for 40 years.
Okano's solo operation in a small workshop is a 15-minute walk away from the University of Tokyo's Hongo campus. "When I first started bookbinding, it was a rare job," says Okano. "It was a time when people didn't know that you could make and repair books by hand." In 2013 his services were featured on the internet, word began to spread and his business grew. Now he has a waiting list of one year. The cost? "It depends on how far you want to go and how many pages the book is," he says. "It could be anything from ¥500 [€4.00] to ¥50,000 [€400]." The spectrum of his services runs from simply recreating a new cover to overhauling a whole book, straightening every single page with an iron. Bibles are a regular fixture. "People make a lot of notes on the Bible, so they cannot simply buy a new one," he says. Family photo albums and magazines needing repair require Okano's magic hands too; the publisher of popular title Popeye recently paid him a visit to repair an old issue.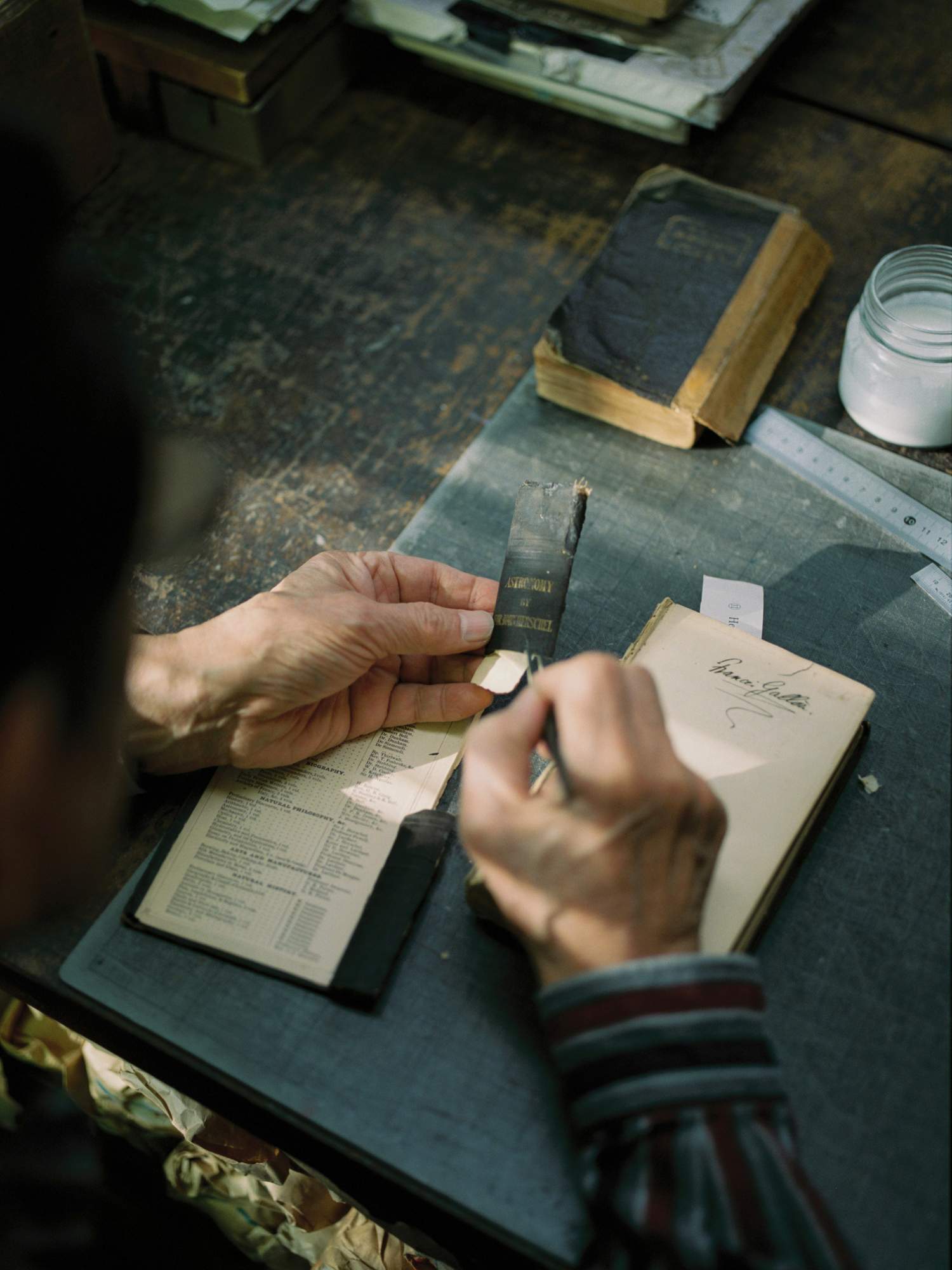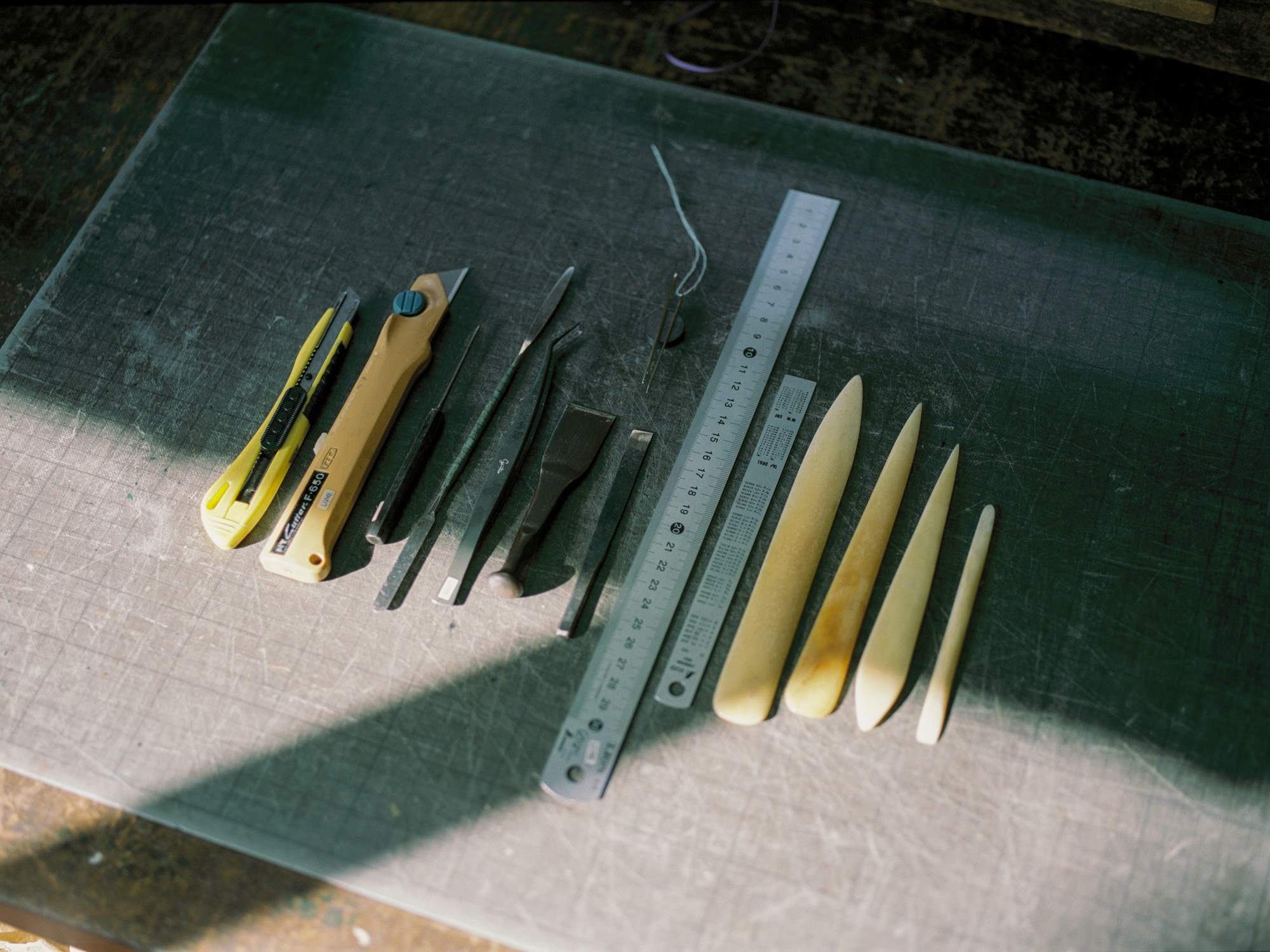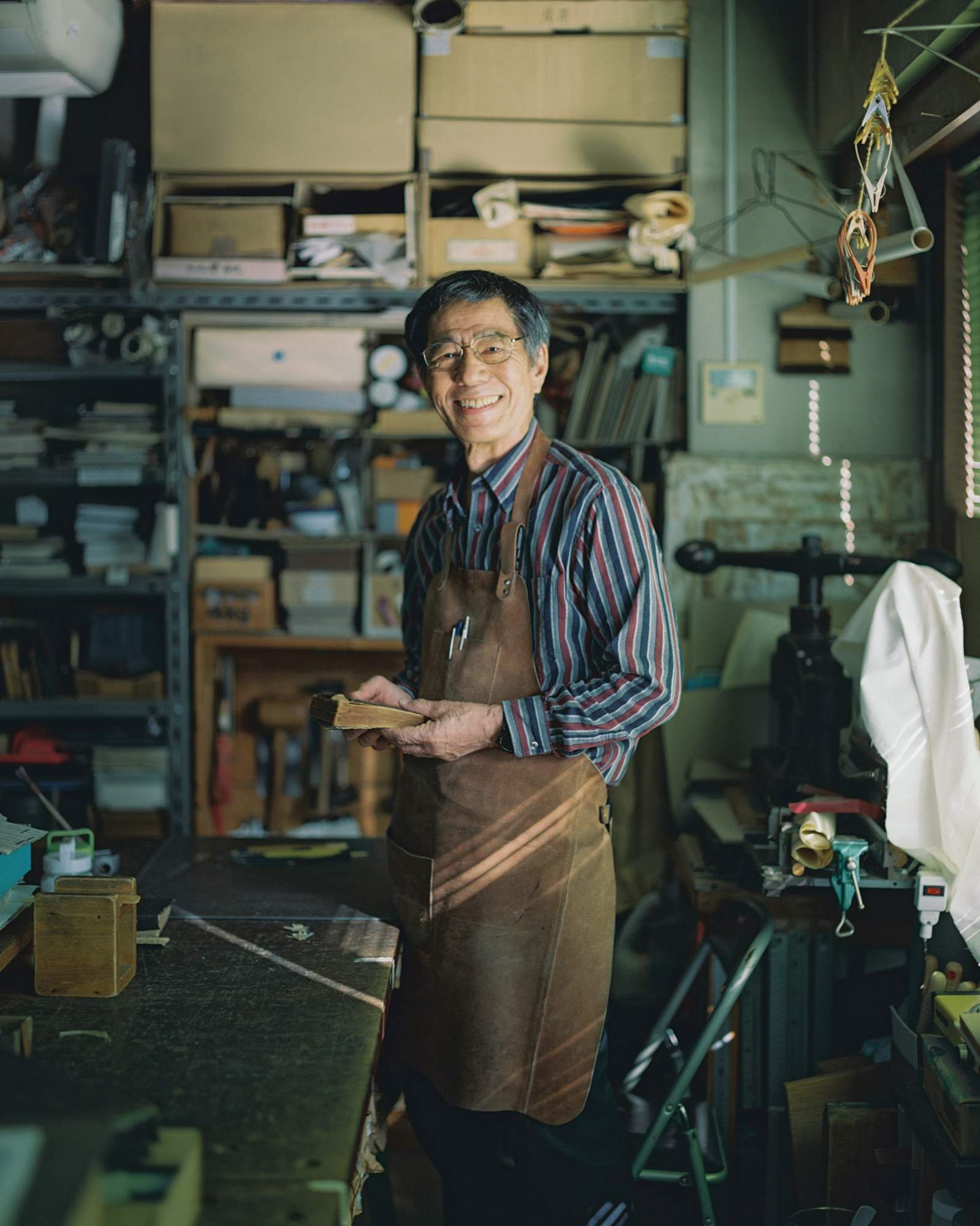 The requests vary, but what is common among his clients is that they all have precious memories connected to their print publications. "One day a woman brought in an old dictionary that belonged to her mother," says Okano. "It was a dictionary she bought when she was poor and had treasured it ever since. When I handed the repaired dictionary to her, she held it to her chest and said 'I'm so happy'. I vividly remember that moment." 
---
5.
Bike repair
Guten Biken, Munich
"Often people bring in their bike and ask me, 'Is it worth fixing?'" says Davo Phillips, owner of Guten Biken (Good Riding), a Munich-based bicycle-repair service and custom bike shop that he opened in 2010. "As soon as they start asking, I'm smiling already – because I'll say 'yes' every time." Phillips notes that some of the most rewarding repair jobs come from  conversations like this; a client might bring in an old dusty bike from a parent that was left in a cellar for decades. "Some customers are just happy to have their dad's bike restored for riding and are willing to spend €1,000 in the process." In a city such as Munich, which has a rich cycling culture, a "dad bike" is a piece of design worth preserving.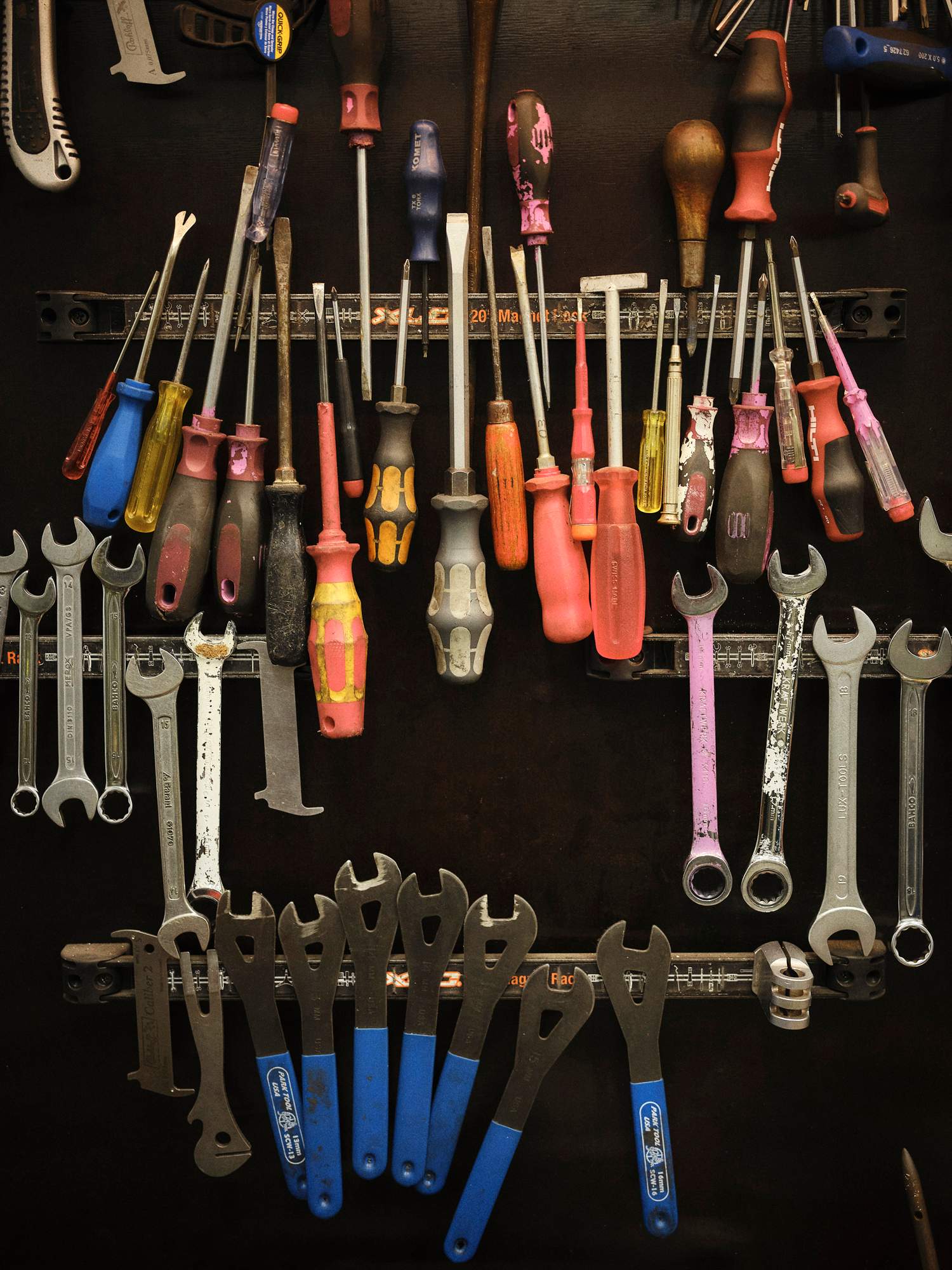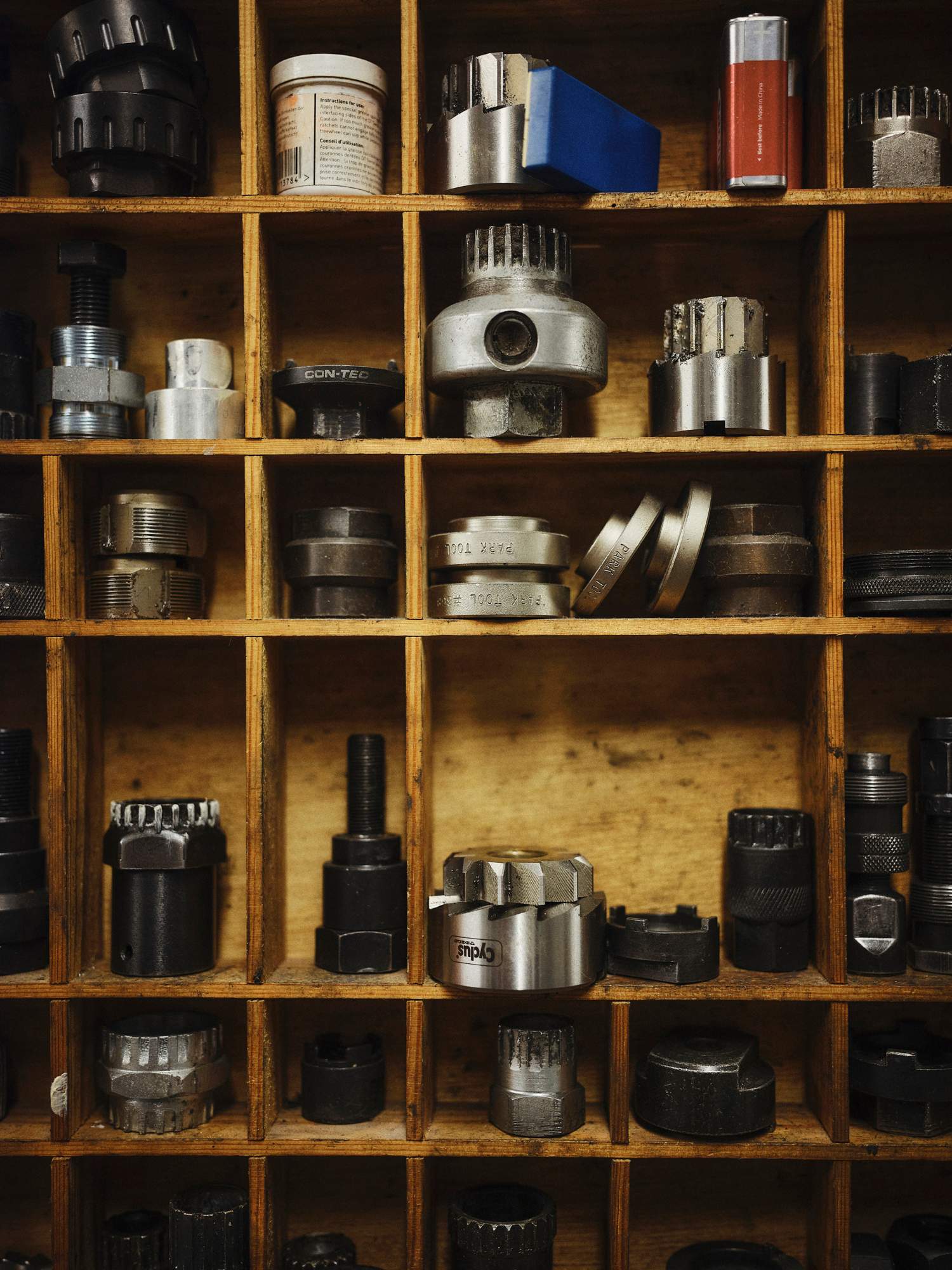 Arriving from Australia to Munich in 2005, Phillips describes his surprise in finding that he'd landed in a cycling paradise. "I couldn't believe it, seeing people casually riding around on bikes that were 70 or 80 years old," he says. In his repair work today, Phillips tends to see a lot of US-made mountain bikes from the 1980s, and classic Japanese and Italian road bikes from a similar time. It's an era, he says, when cycles were built to last and designs were superb. "I'm working on bikes from the 1950s too," he adds. "I'm integrating modern parts but there are traditions in bike manufacturing – even from back then – which mean that these cycles can still be combined with parts made today."
Phillips describes the work he does as expensive: Guten Biken is an appointment-only business using only high-quality materials. Refurbishing a 70-year-old bike takes time, creativity and serious expertise, and Guten Biken customers appreciate this skillset. "We make a 30-minute appointment for every customer, where I detail everything on their bike that can be changed, down to the last screw," he says. "Sometimes the customer might go for a cheap and dirty fix to see them through winter, but many of these same customers will come back again for a more comprehensive overhaul."
---
6.
Art repair
Julia Nagle, London
Art conservation is a job of fine practical and scientific skill, deep art-historical knowledge and not a little subtlety in the field of expectation management. Julia Nagle, who operates from a converted laundry in an inauspicious pocket of north London, is one of the most trusted conservators in the business. "A massive part of my job is to talk people through the process of working on their painting and what the options are," says Nagle. "It's like plastic surgery. Our mantra is 'less is more': if you change one thing, you start noticing something else."
Today we are looking at 18th-century British painter and pastels specialist John Russell's portrait of his mother from circa 1770. It is owned by the artist's relative, Brian Russell, who committed it to the restorative care of Nagle and her team. The lady, in her lace bonnet and burgundy dress, is some 250 years old – how's she looking? "Well, she's looking a bit brighter now," says Alice Craigie, a member of the team and an artist in her own right. "First we clean the painting, and we use adhesive to lay flaking paint, where necessary," she says. "And this all goes in a condition report first." This report details what work needs to be done and how much it might cost. In the commercial and institutional art world, it has become an increasingly vital document – ever since art has been traded as an asset.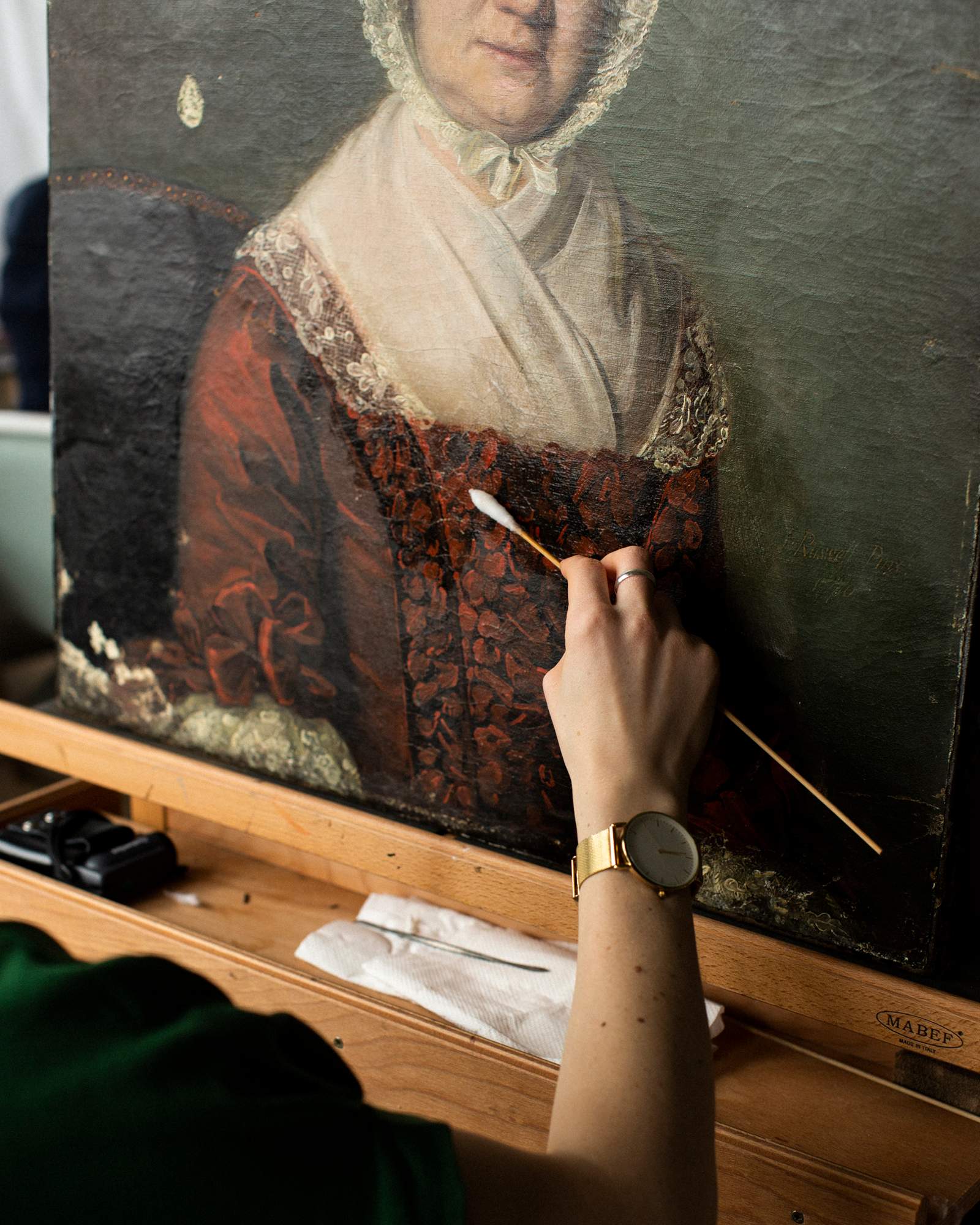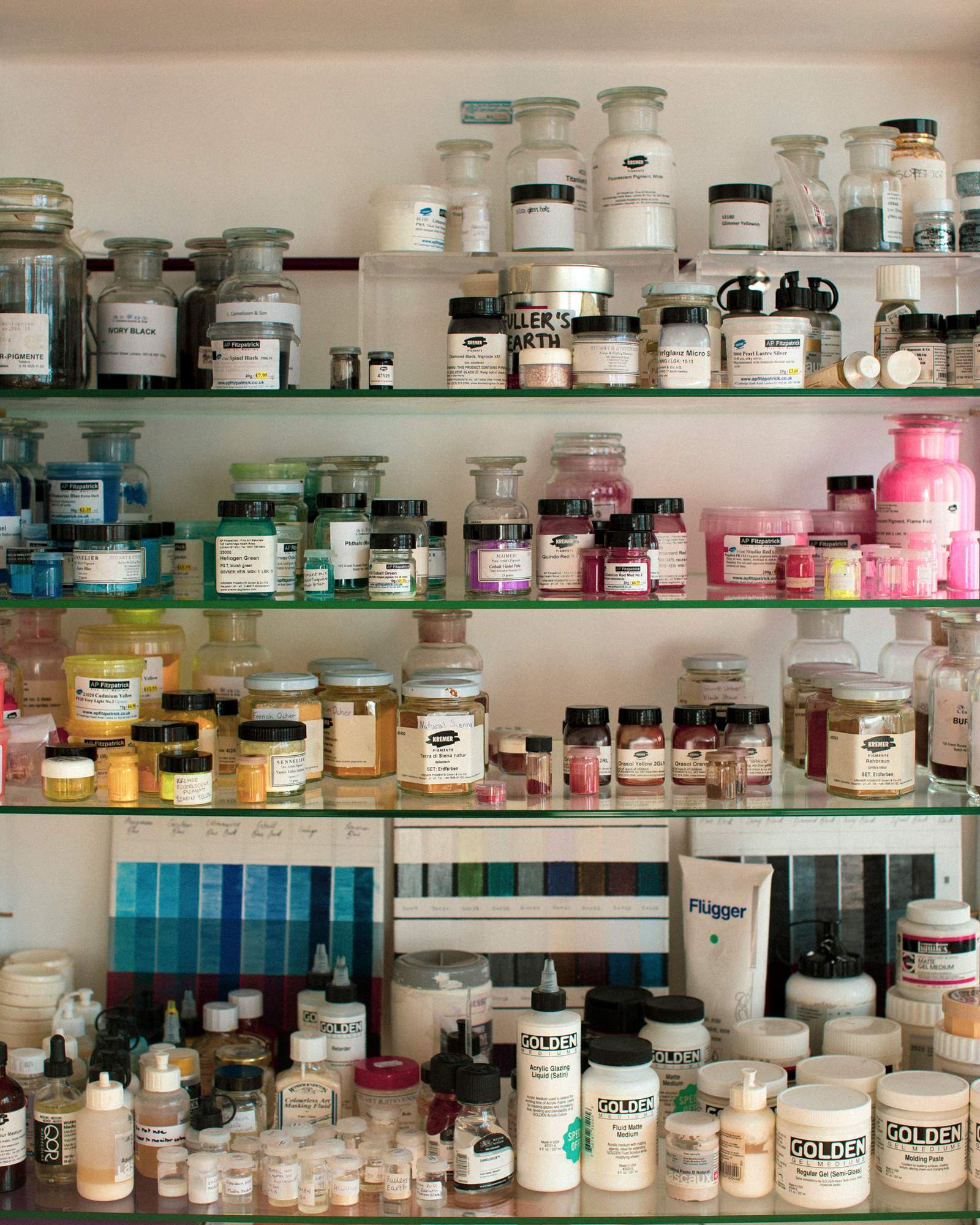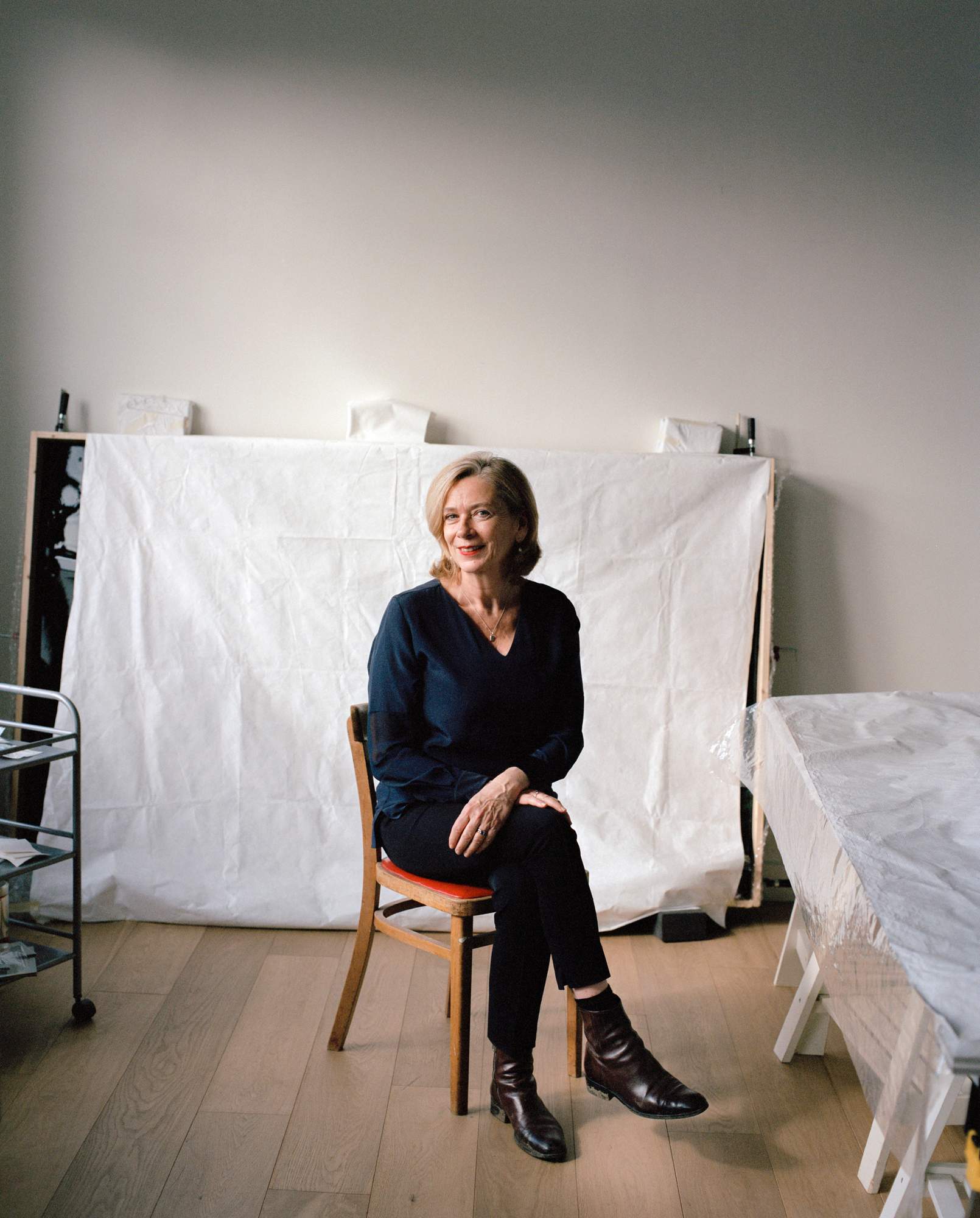 The Nagle studio is on call during the Frieze London and Frieze Masters art fairs to carry out condition reports for prospective buyers and sellers, and to offer help during the installation of booths. Metal works have required welding, canvases have required overnight repair – but some work just turns up dirty. "You assess from the back to the front, from the support up through the layers, the stretcher, the strainer, for marks, assess the artist's preparation, the paint surface, then finally what's on the paint surface," says Craigie, as though reciting a litany. "Except that every time it's different," says Nagle. "And at the end of the day, we all get to touch a lot of things that we really can't afford. I love it, really."
---
7.
Silver repair
Tina Bentzen, Copenhagen
Silversmith Tina Bentzen has been honing her craft for the past 20 years as part of a team of 18 specialised artisans, fixing scratched trays and dented pitchers for Danish silverware brand Georg Jensen. Recently she spent a busy two months breathing new life into a set of heavily scratched 250-year-old trays belonging to the Danish royal family. "Repairing is much harder than creating something new because you have to maintain the item's history and fix only what the customer asks for," she says from the studio in Copenhagen's Frederiksberg district, where the artisans practise decades-old curving and polishing methods via a completely manual process. "We work in a very old-fashioned way and there are only a few modern techniques we follow here," she adds, noting that the metalsmithing studio she enters at 07.00 every day looks basically the same as it did when it was founded more than a century ago.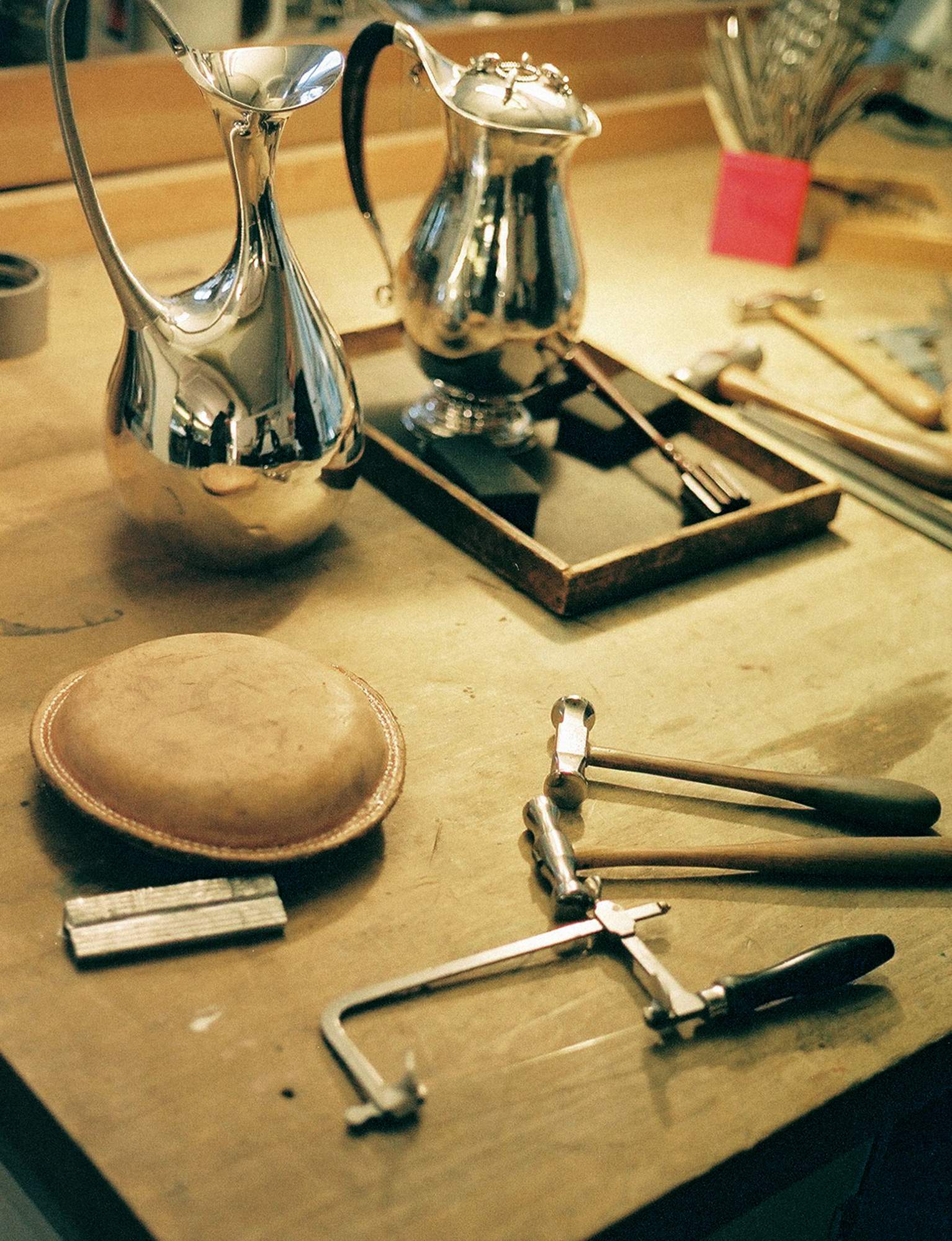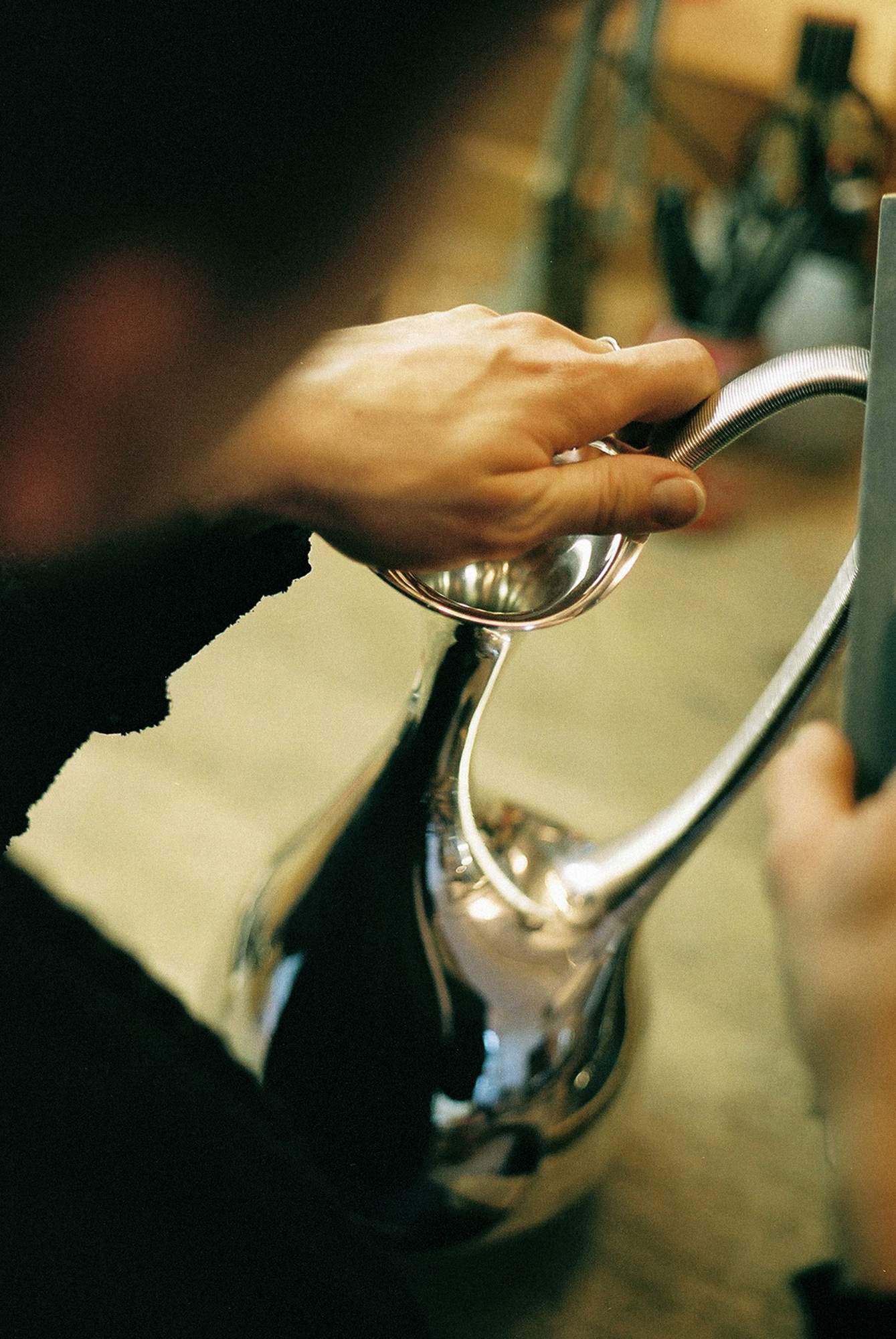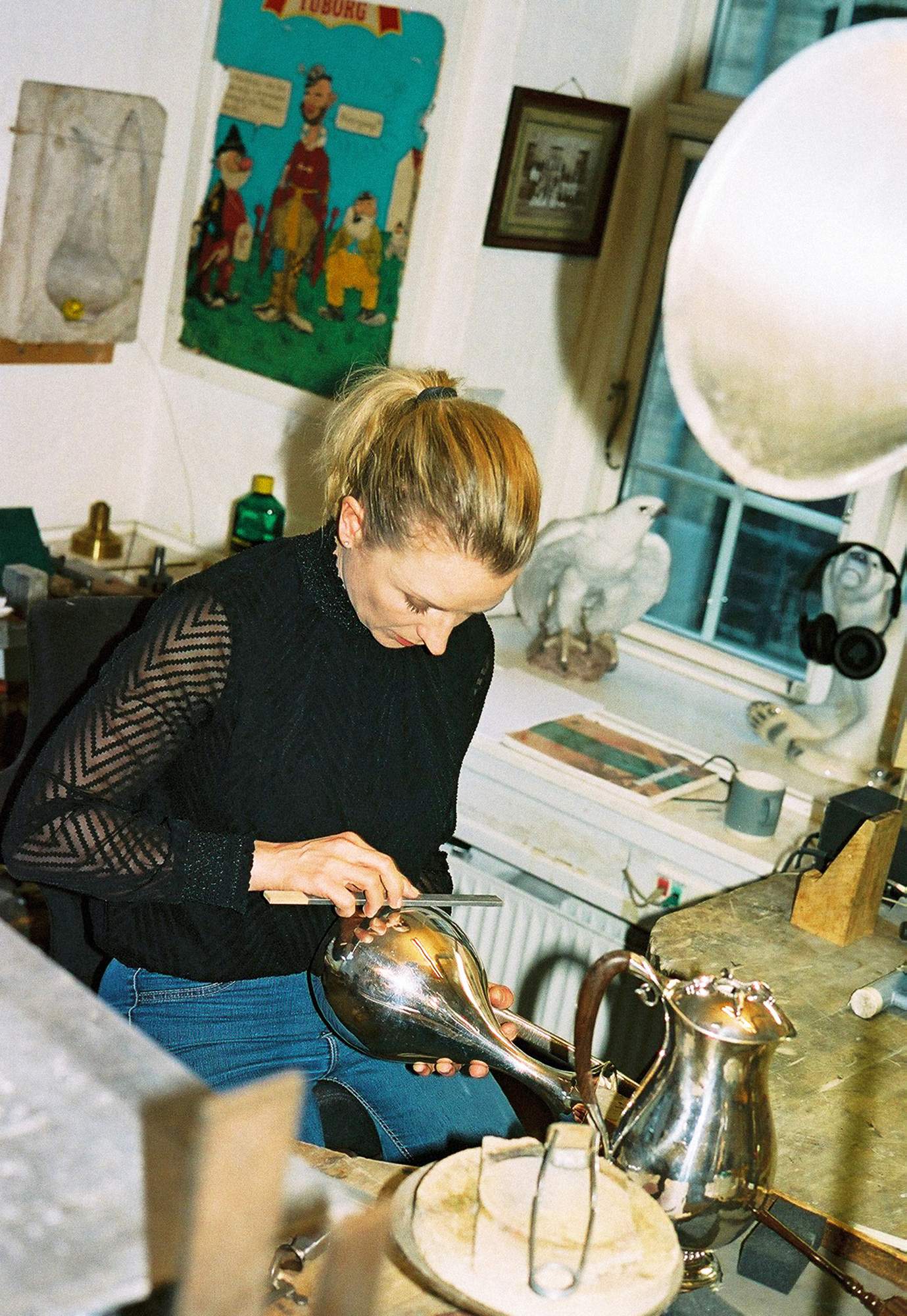 Bentzen's workplace sits within Georg Jensen's headquarters, where alongside the production of more than 3,000 new silver product types, the team of heavily trained silversmiths busy themselves fixing damaged trays and dented pitchers. Repairing items made from silver is a craft that Bentzen enjoys perfecting through the help of her colleagues – especially at a time when consumers are increasingly aware of the environmental benefits of repairing rather than replacing. "It's a fulfilling and meditative process," says Bentzen. "There's hardly anything we cannot repair."
---
8.
Camera repair
Playmon, Madrid
"We are technicians with a soft spot for the past," says Begoña Monroy, whose family runs a much-loved camera-repair shop in Madrid. After several years working for Japanese manufacturer Yashica, her father, Laurentino, opened his own repair shop with his wife in 1978 and named it Playmon, a contraction of the couple's surnames: Plaza y Monroy. Today their expertise is sought-after by professional photographers and novices alike. Laurentino can fix basically everything, from vintage Rolleiflexes to digital point-and-shoot cameras, as well as photography equipment such as flashes, light meters and even binoculars.
Having a broad expertise is not only the result of decades of experience; it's a matter of survival. Laurentino (pictured) has had to adapt to technological advances throughout his career that have completely revolutionised the industry. "We've had to learn along the way as new technology emerged," he says. "We are pretty much self-taught." While analogue cameras now make up only a tiny part of the business, he still preserves the machinery needed to fix them and even crafts his own spare parts when originals are too difficult to find. It's an important part of the job, says Begoña, not because it's particularly profitable but because of the emotional value that these objects often have for their customers.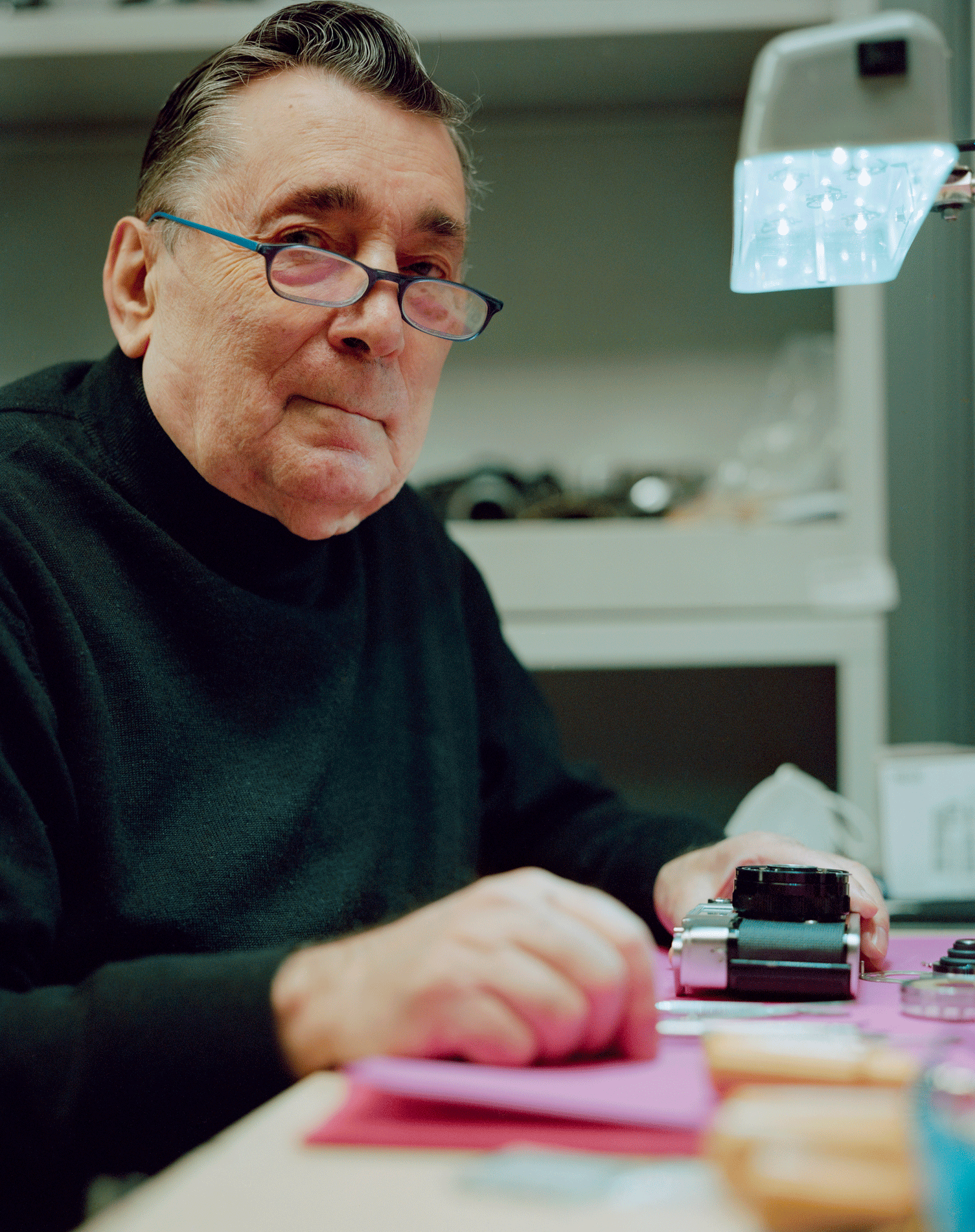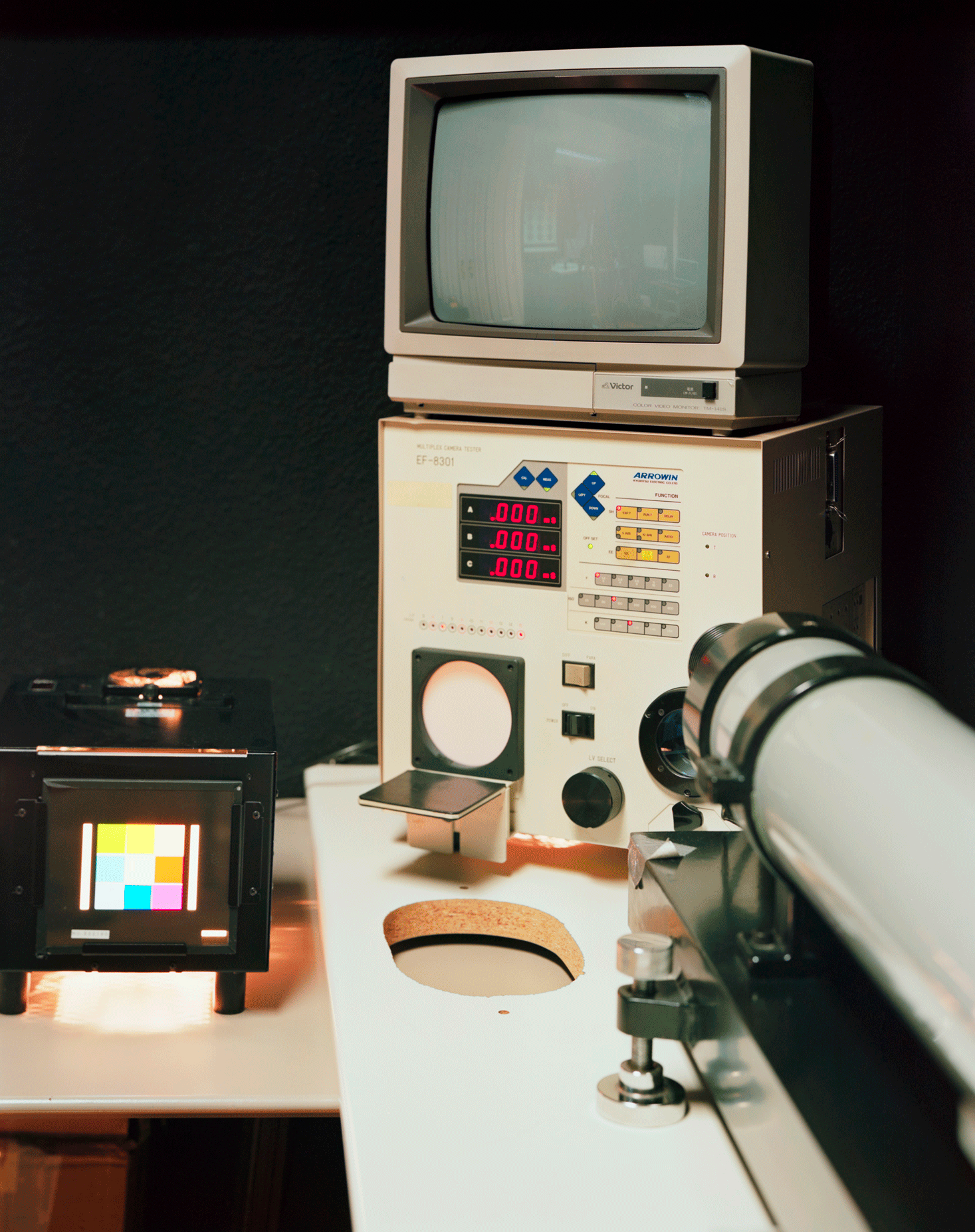 "It's about giving someone the satisfaction of being able to use their 40-year-old camera once again," says Begoña. Recently, she tells monocle, a young man stepped into the shop with a Yashica Electro 35 that had belonged to his grandfather, who had just passed away from coronavirus. "When he was emptying out his apartment, he found the camera along with a collection of old photographs his grandfather had taken with it – and it immediately motivated him to learn how to use it," she says. It's this kind of customer that the Monroys appreciate the most; Playmon understands that some objects – especially those that carry memories – are simply irreplaceable.