Architecture / Global
Feel the breeze
There are more ways to keep cool than cranking up the air conditioning, as architects in more temperate climes have been discovering for years. From naturally cool materials to clever ways to harness wind and shade, here are 10 shortcuts to a breezier building.
The world is getting warmer and ever more urban, so the heat is on to build cities in smarter and more sustainable ways. But how can you create infrastructure that keeps people cool, even in the tropics, without relying on energy-hungry air conditioning?
Thankfully, there are plenty of proven design ideas out there to help. Developed by pioneering architects in steamy places across the world, these cool designs work with mother nature rather than against her. It's architecture that channels the breeze, offers room for greenery and encourages us to live outdoors as much as possible. And it is available to admire in places as disparate as Hawaii and Milan, as our round-up of rules for keeping cities cool highlights.
---
Adding breeze-block elements to a building can be an artful and practical way of cooling it down. From 1950s homes dotting the avenues of Australia's Gold Coast to the façades of Hawaii's modernist holiday apartments, these special concrete bricks can come in a variety of patterns and recall the cheery days of mid-century summer holidays. Perforations mean that air can pass through, while the brick remains strong enough to help to support a structure.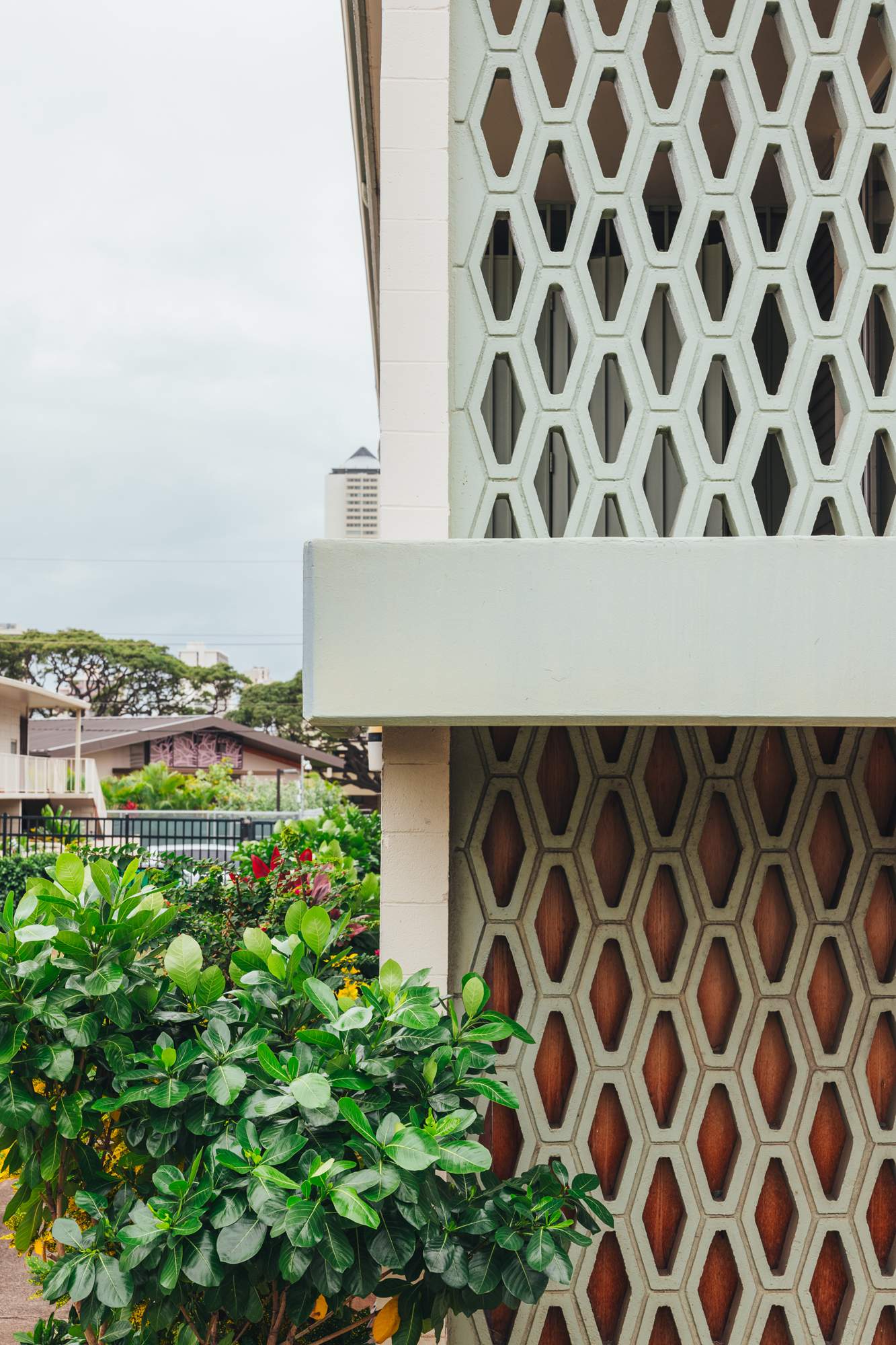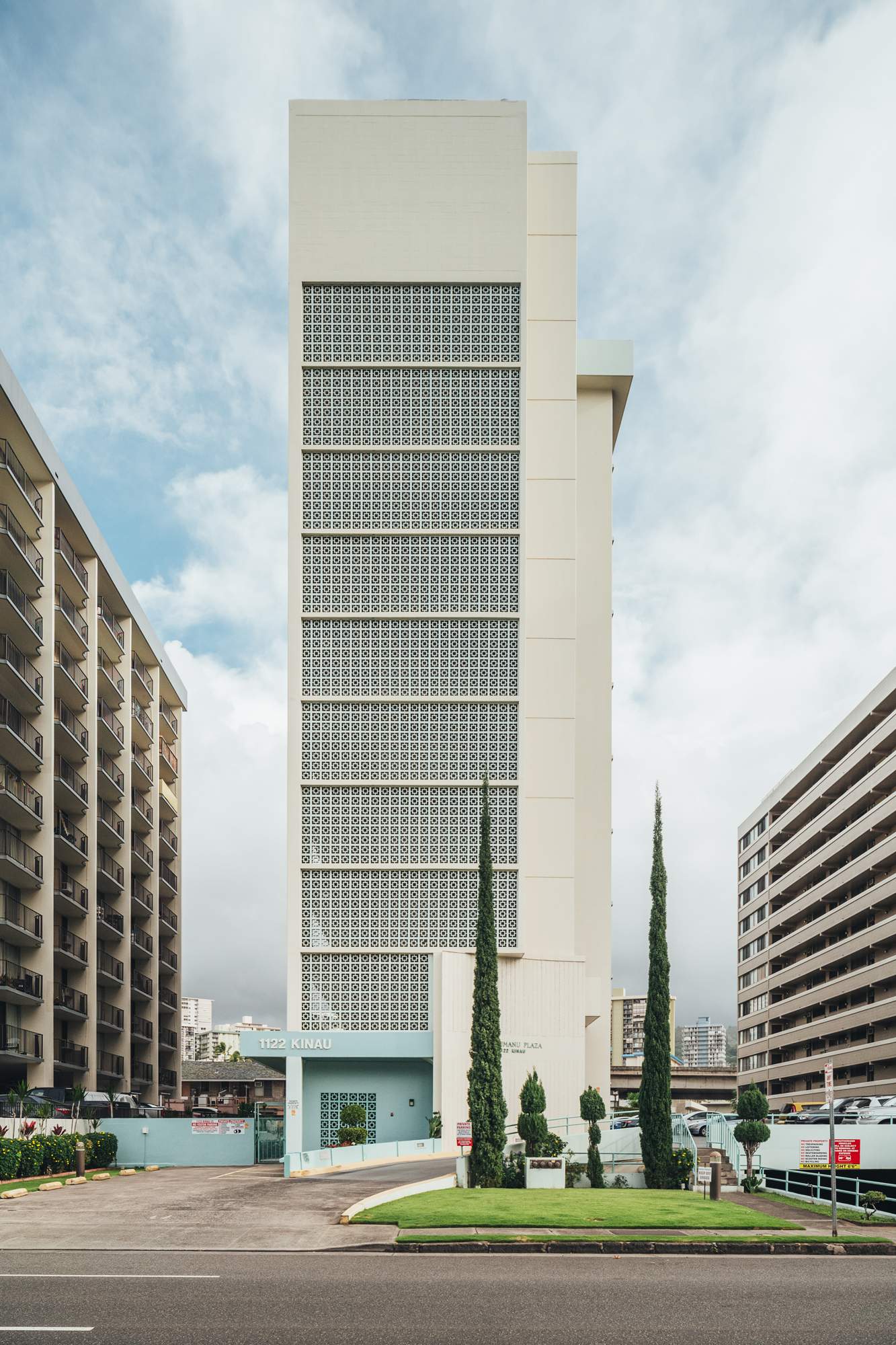 ---
2.
Load up with lush greenery
Any bright botanist will tell you how simple it is for certain plants to thrive even in the most concrete-heavy of urban jungles. The trick is to use foliage that requires little room for roots and with wide absorbent leaves that flourish out in the open. These can be plonked into well-placed planters in urban apartment blocks and, as long as they receive enough water, they reward residents with shade and the wellbeing benefits that come with living around greenery. This lush example is the Castor Delgado Perez Residence in São Paulo's Jardim Europa district.
---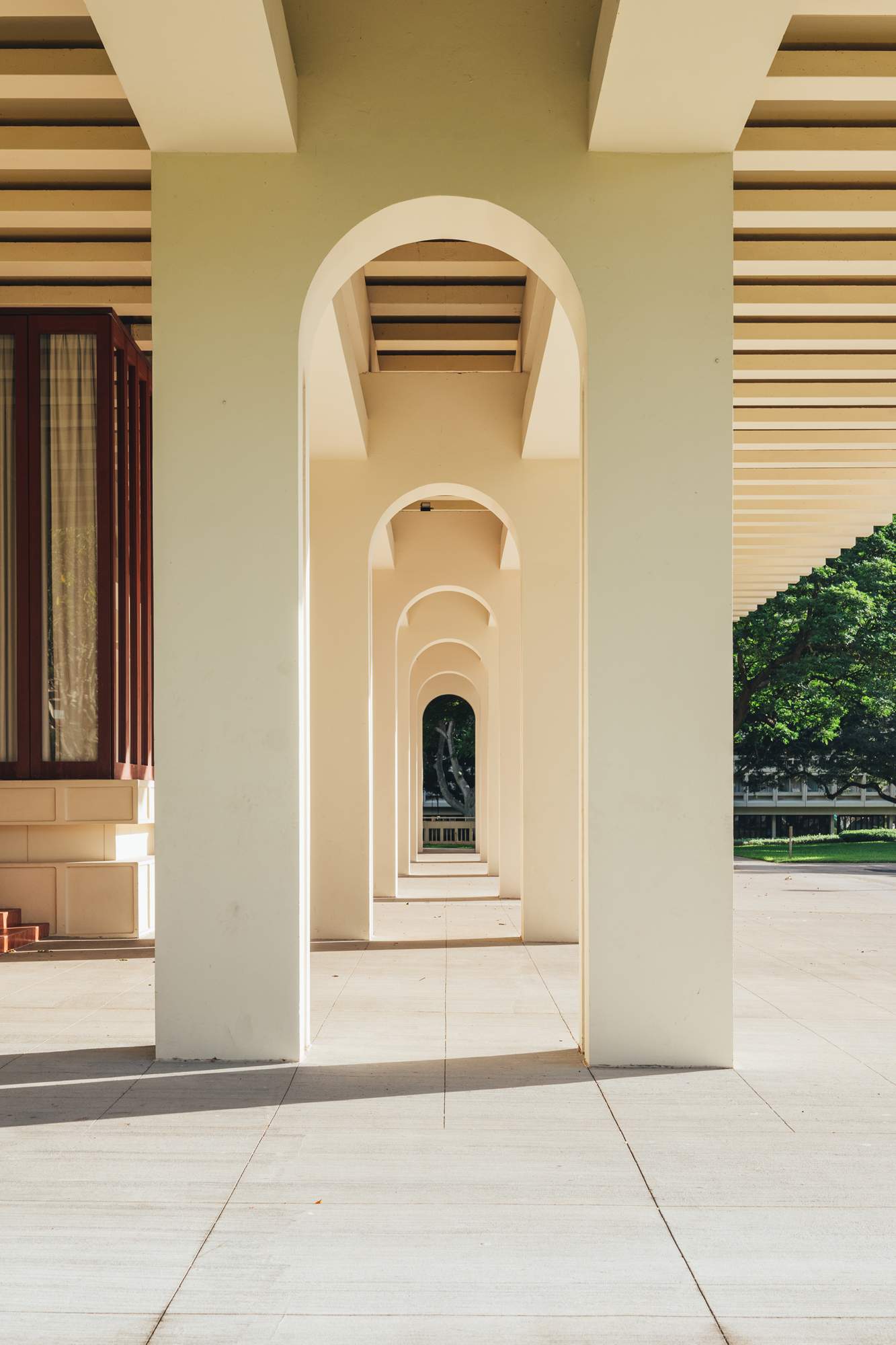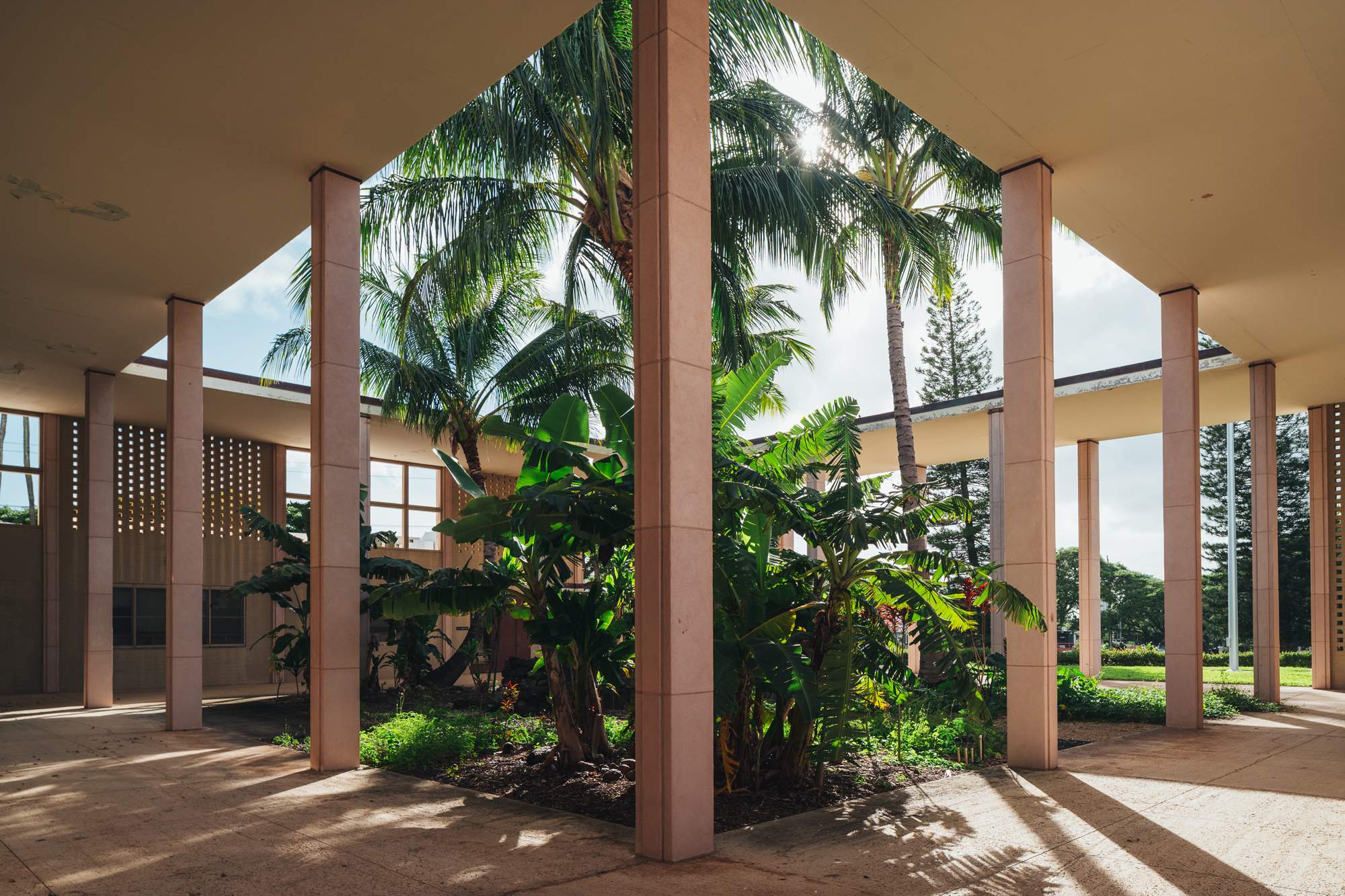 A characteristic of clever tropical modernist design is the use of large cantilevered roofs to provide shade. A more extreme method sees the entire raising of a building to provide a spacious sun-free area beneath it. IM Pei's pioneering work at the University of Hawaii from 1963 (pictured) exemplifies this rule. Here, a handsome hall space provides a shaded on-campus courtyard below the elevated main building.
---
Shopping centres are perhaps the built environment's most over-designed elements – often done in a way that requires excessive use of air conditioning. But creating room for convenient commerce needn't be done in such an eco-insensitive manner. Just look to the work of Aussie architects Richards & Spence in Brisbane's most coveted shopping district. Here at the James Street precinct, the use of a clever open design, shade-producing overhanging features and plenty of planting all combat the city's harsh weather conditions to provide a breezy place for buying goods.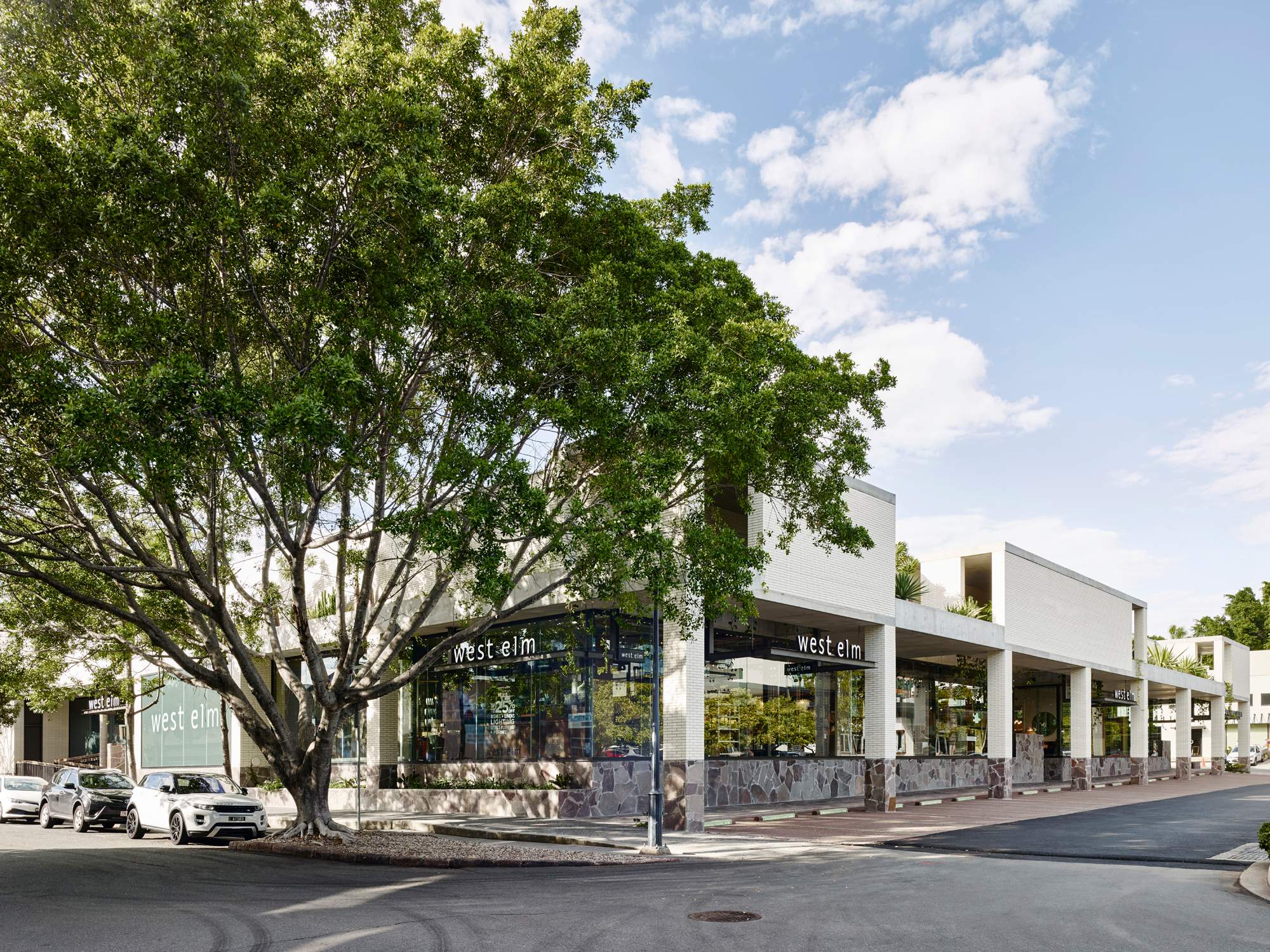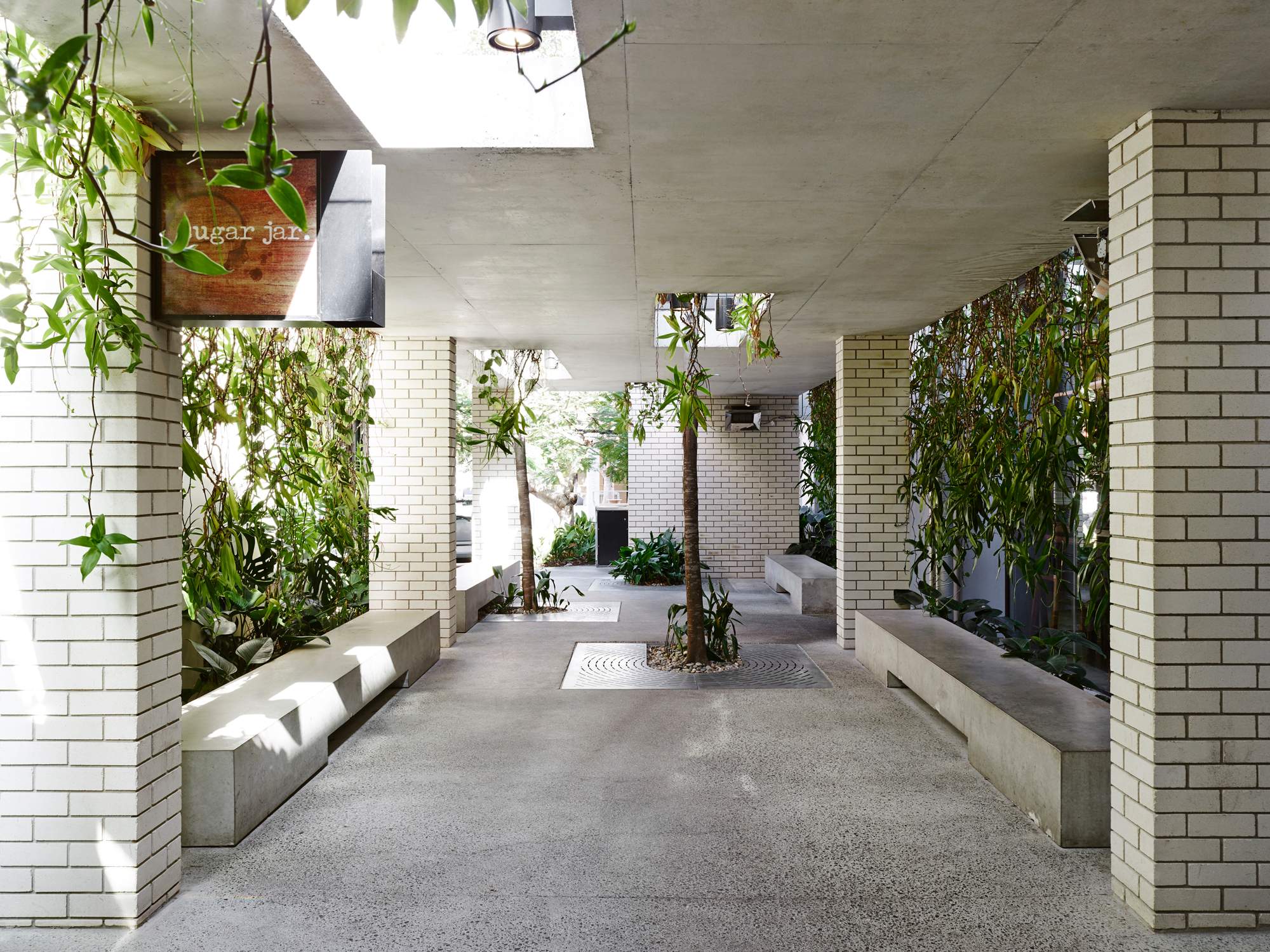 ---
Some of the best examples of embracing the wind in architecture come from cities in the tropics. Across Honolulu's sun-drenched streets, mid-century architects created clever ways of cooling citizens, while reducing the need for air conditioning. Perforated walls or latticed brick-lined enclosed gardens and courtyards can be found all over the city.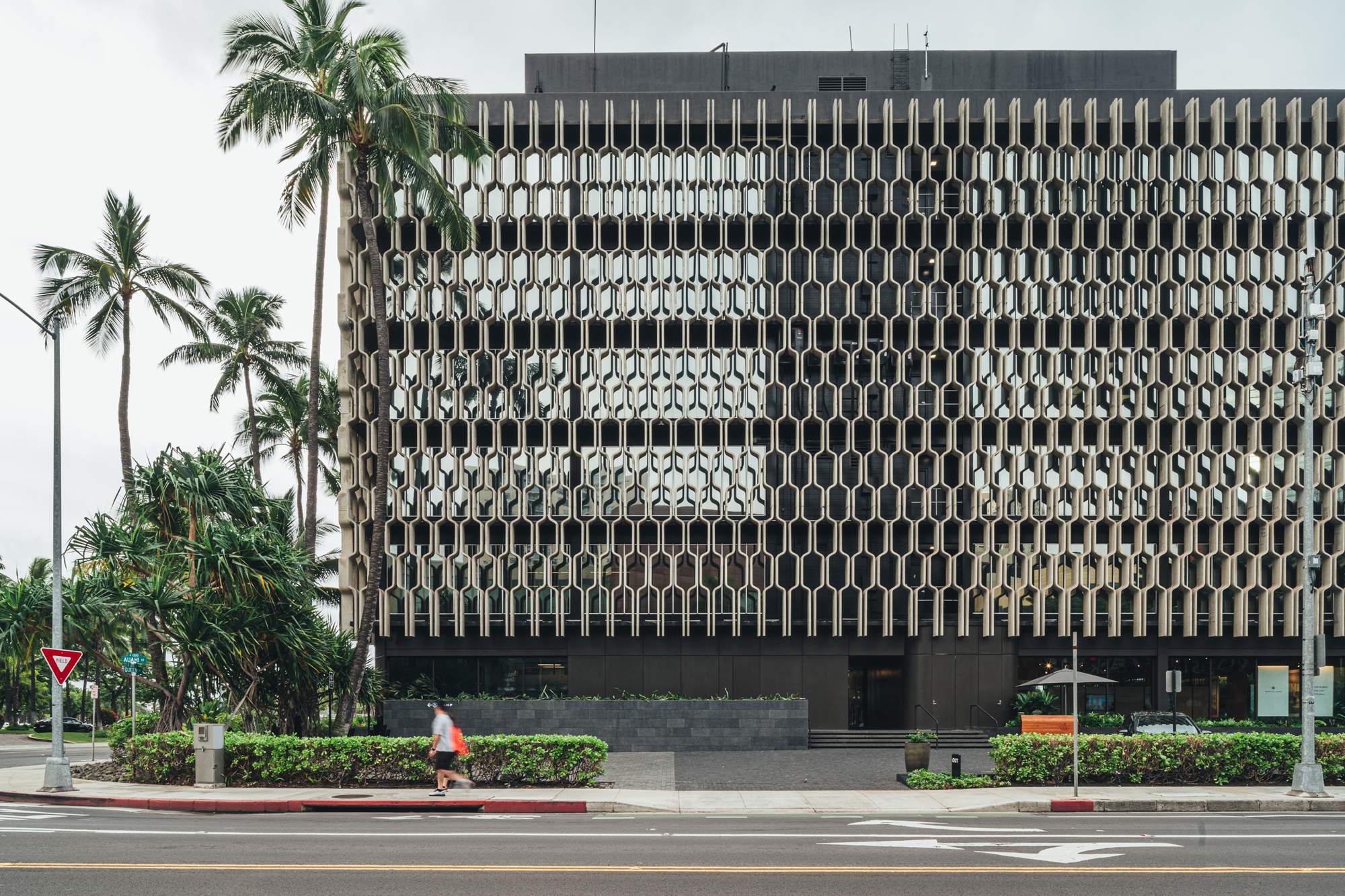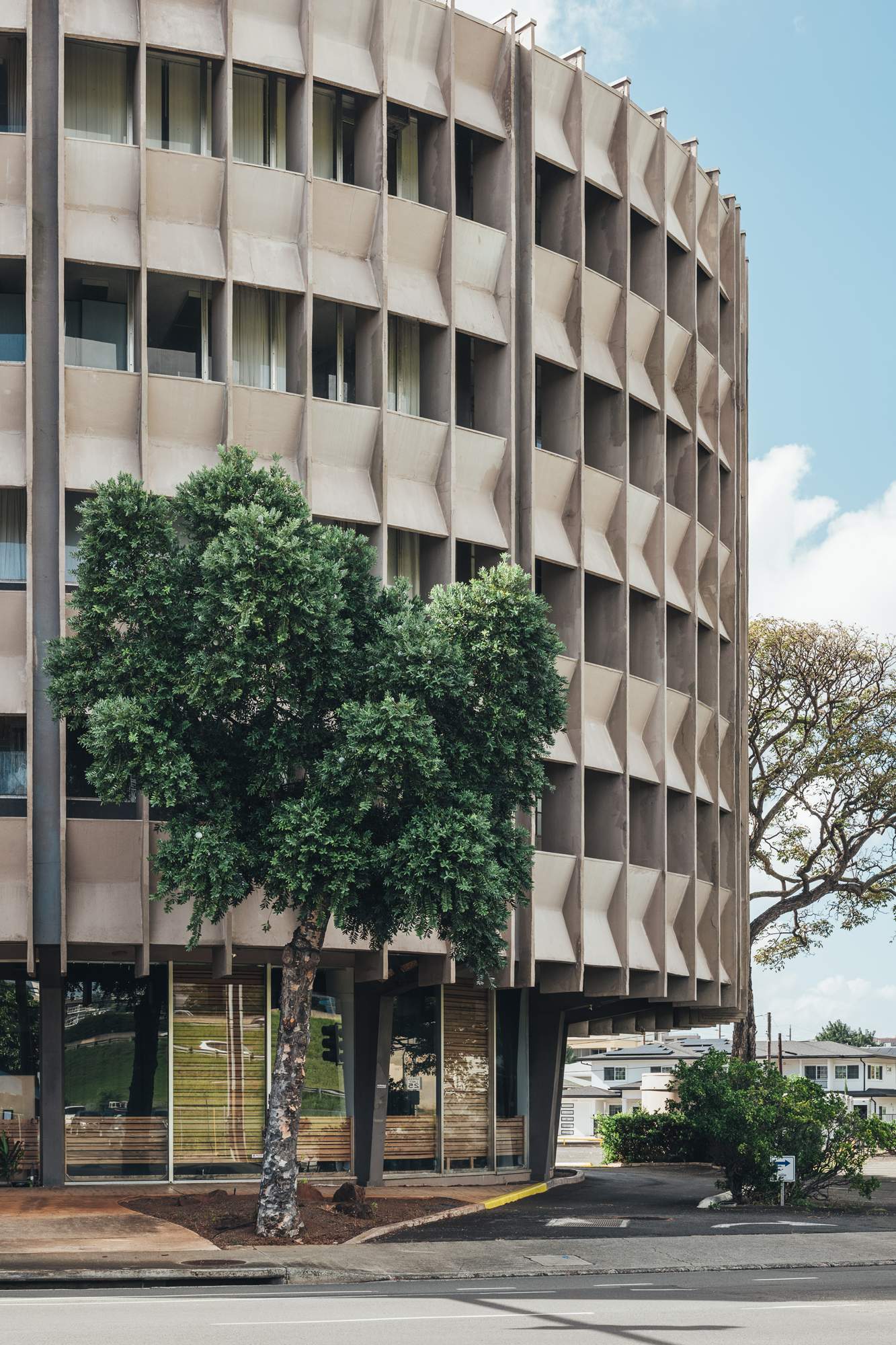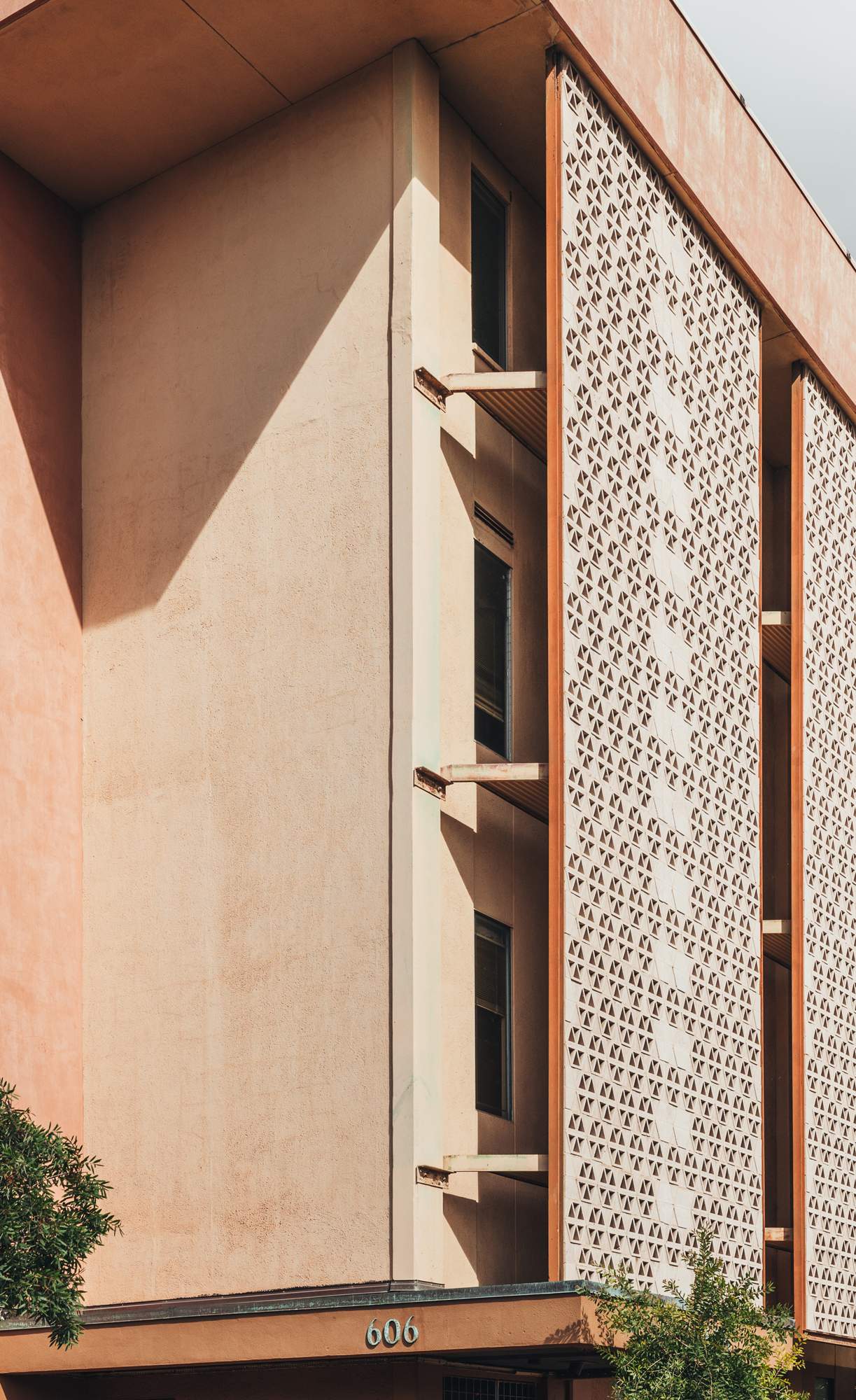 ---
Our golden rule for keeping things cool in cities comes directly from the natural world. The simple tactic of planting big leafy trees along streets and pavements to create shade can be overlooked in urban design. Take a relaxing paseo (evening stroll) along the busy tree-lined promenade of a well-planned Spanish city and you'll catch our drift.
---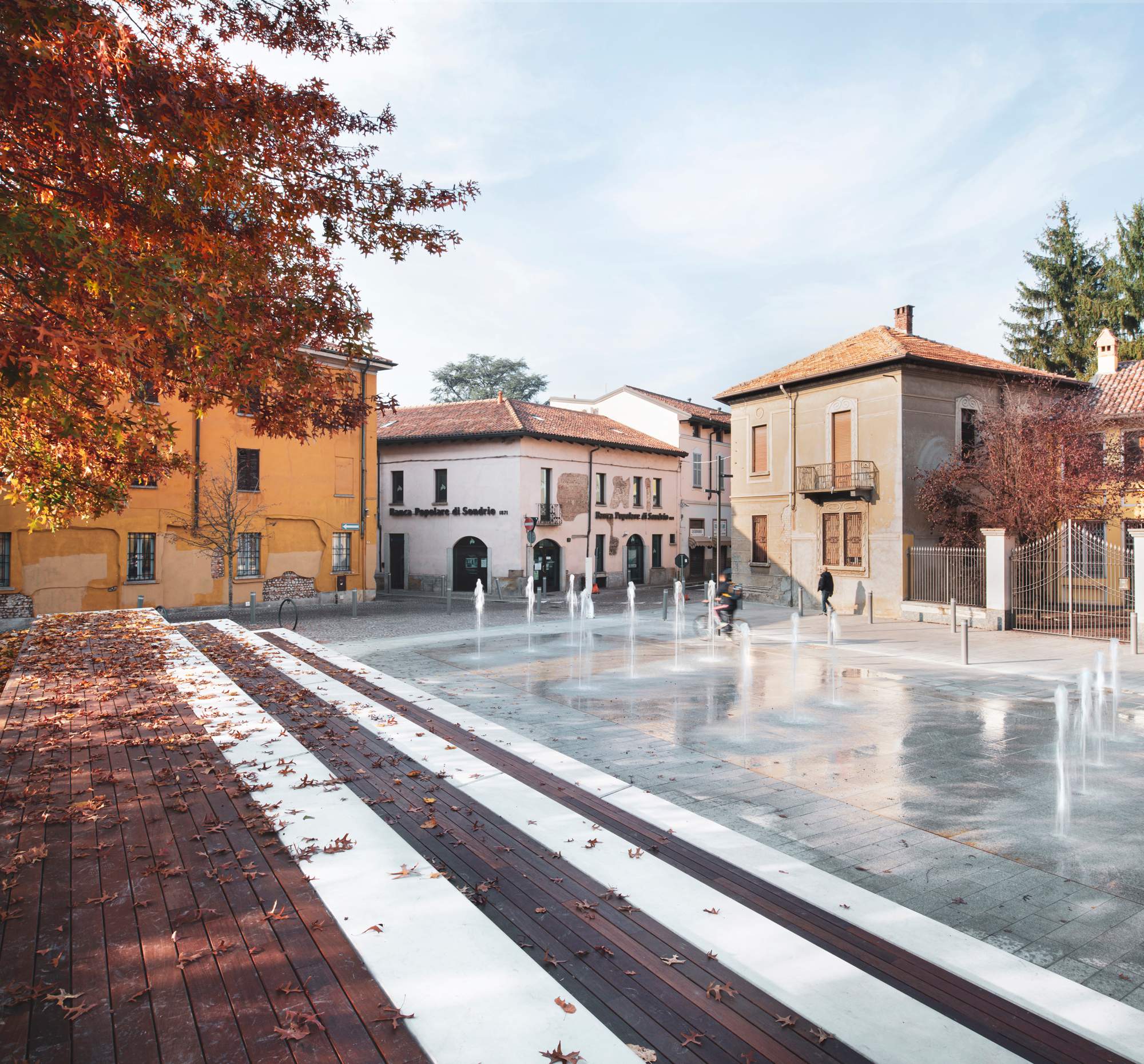 The sound of running water alone can soothe a hot and bothered soul. Examples such as this smart water feature on the outskirts of Milan (pictured), created by urban design firm Openfabric, are welcome in warm cities the world over. Children can splash about under the sprinklers while adults take in the scene.
---
8.
Promote a gentle through-breeze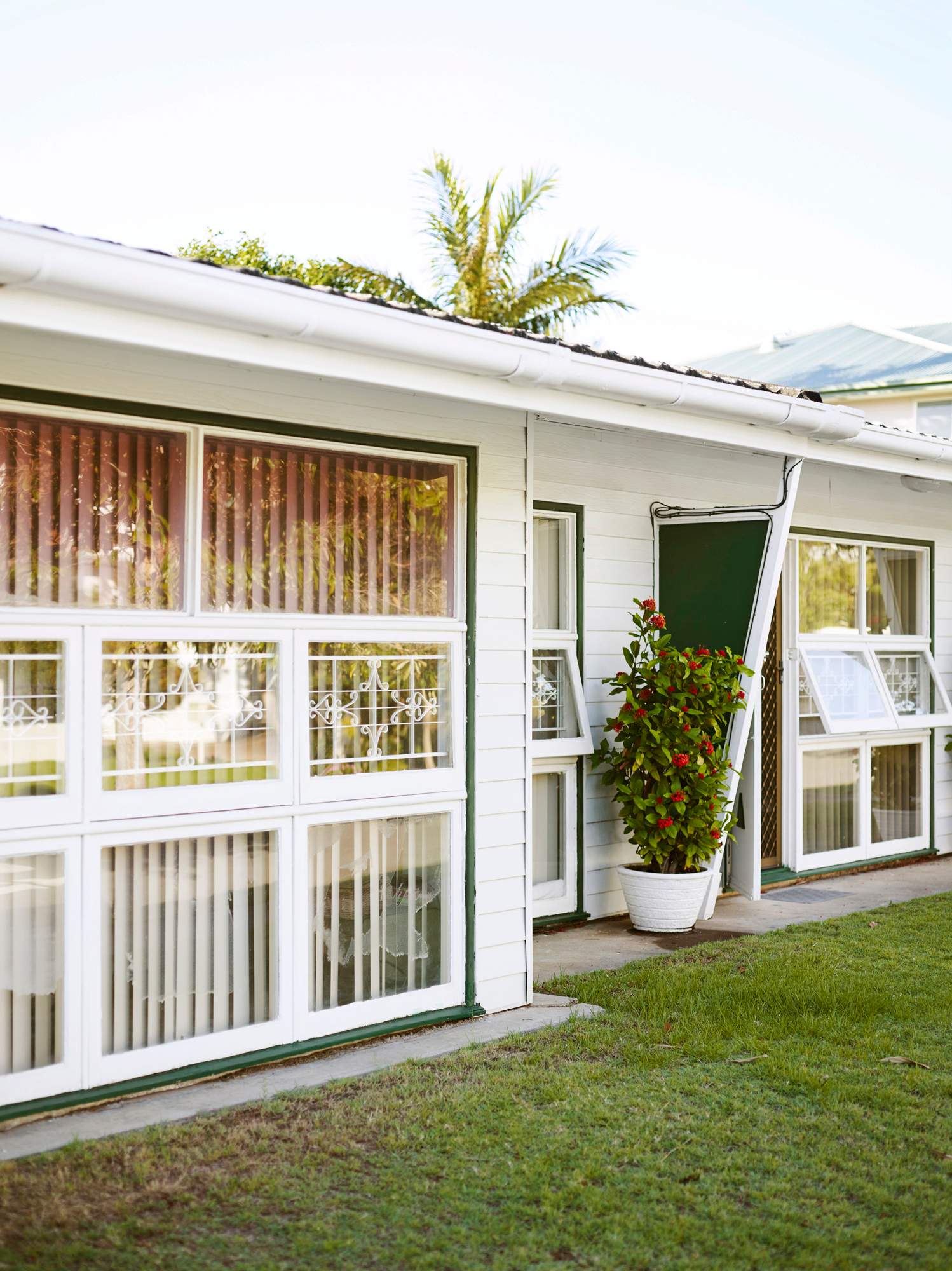 Australia's architects use wide windows that can be opened to maximise breeziness. The 1960s was the golden era for this kind of home, borrowing ideas such as cantilevering roofs and applying them to airy coastal homes.
---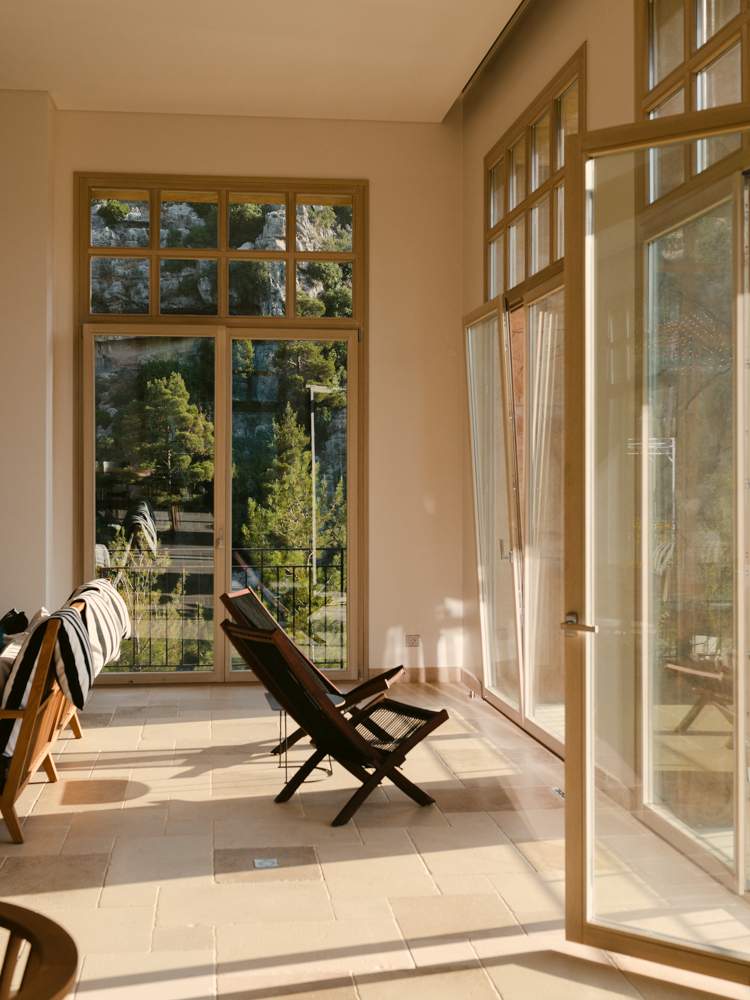 Another simple solution we can steal from mother nature can be found in the wonders of stone flooring. A repeller of heat, stone feels cool underfoot no matter how hot the weather. Stone and tiled floors have the added bonus of being made from non-porous materials that repel dust and bacteria, and contribute to healthier living environments.
---
You'd be surprised how much of an effect a breeze-blessed balcony can have on apartment living. While many of us sacrifice floor space for the convenience of living in the city, those with balconies do urban living best. Capped off with an awning and a good dose of greenery, a balcony can become a cool and practical outdoor living room – and a perfect spot to beat the heat on a sunny summer's day.
See our film on balconies at monocle.com/film.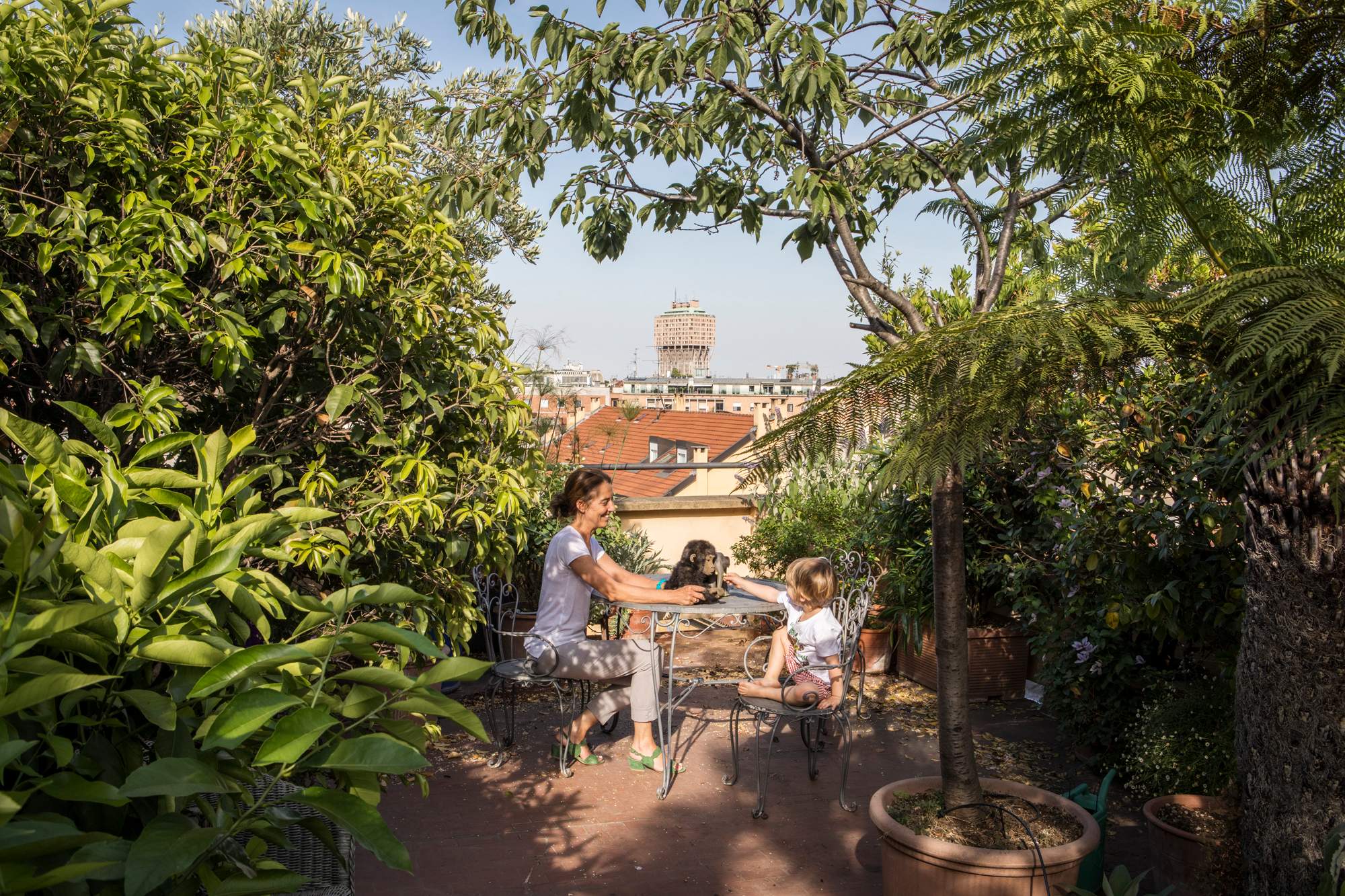 Photographers: Mark Kushimi, Fran Parente