Manufacturing / Italy
No time to waste
Furniture-makers are waking up to the fact that there's more to sustainability than product longevity. We visit the Lombardy base of B&B Italia to hear how the brand is pioneering eco-friendly materials and methods.
In Italy's manufacturing centres, seasoned craftworkers operate alongside state-of-the-art technology to conjure up products that stand apart in the marketplace. The design and furniture hub of Brianza is perhaps the best known. And arguably the most recognised of the many brands that operate here is b&b Italia.
Formed in 1966 by the Busnelli family, the firm forged a successful path by combining creativity and chemistry to develop an injection-moulding technology using cold polyurethane foam to make sofas, chairs and beds. In 2019 the Busnellis exited the business after it merged with brands including Louis Poulsen and Flos to form Design Holding, a high-end furniture group. Under the new management, the company is again making its mark thanks to its focus on sustainability.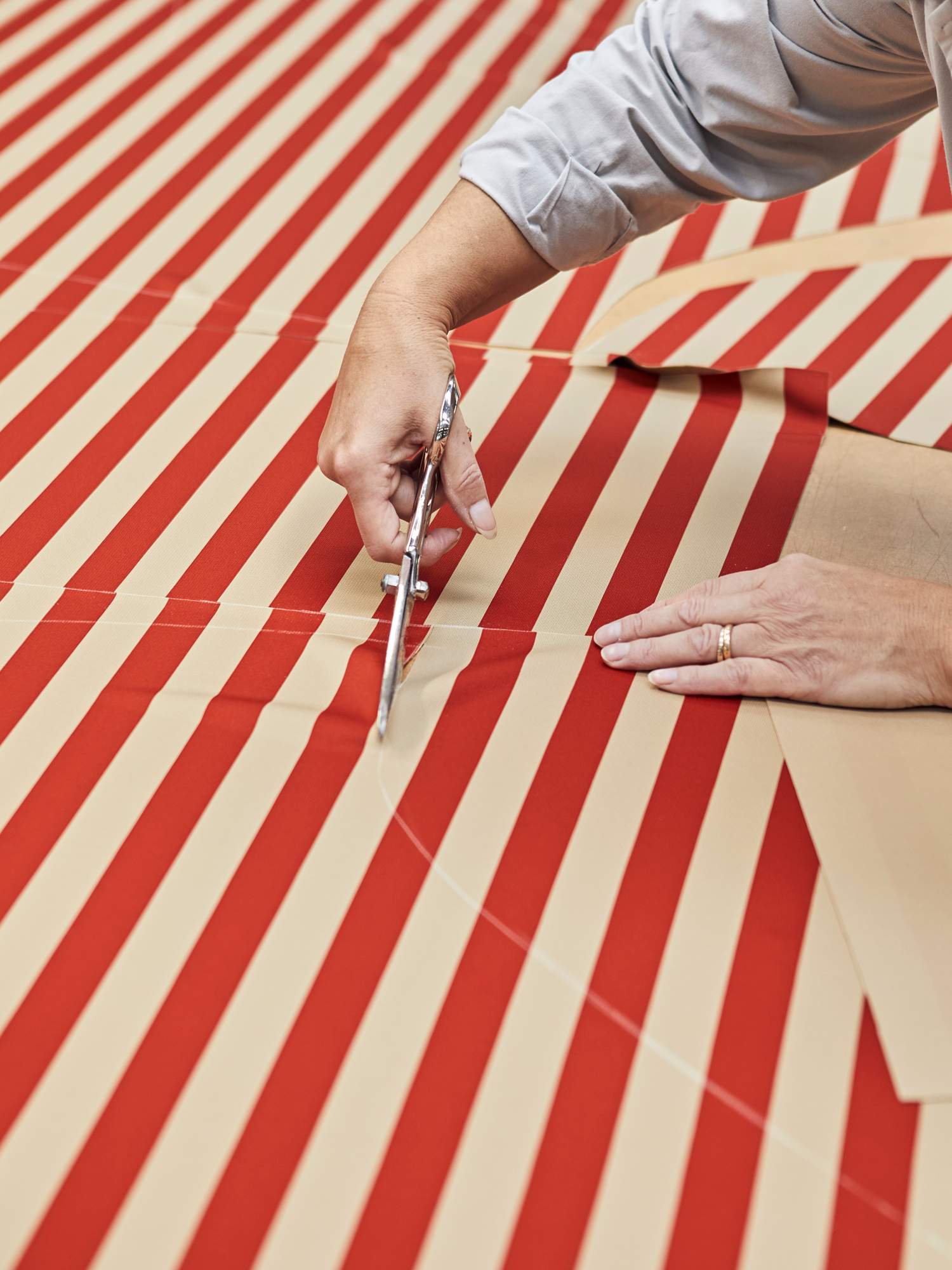 "Today it is important to consider a product's lifecycle and how we can lower its carbon footprint, from the initial sketch to the client experience," says Design Holding's chairman and ceo, Gabriele del Torchio. "Our designs are long-lasting. Pieces stay in a customer's home for generations. But we must also consider the recovery and disposal of materials that make up a product." b&b Italia uses non-toxic, water-based paints with no ozone-depleting substances and aluminium that is totally recoverable.
Examples of the brand's eco-friendly approach include the latest contribution from Italian architect and designer Piero Lissoni, who was appointed b&b Italia's artistic director late last year. For 2021, Lissoni and the firm have unveiled an outdoor collection, Borea, which uses polyester fibres from recycled pet plastic bottles that undergo a six-step process to be converted into upholstery. In addition, tabletops made from enamelled lava stone quarried from Mount Etna are glazed with an eco-glass derived from ground material from discarded computer monitors. Crucially, these pieces look good too.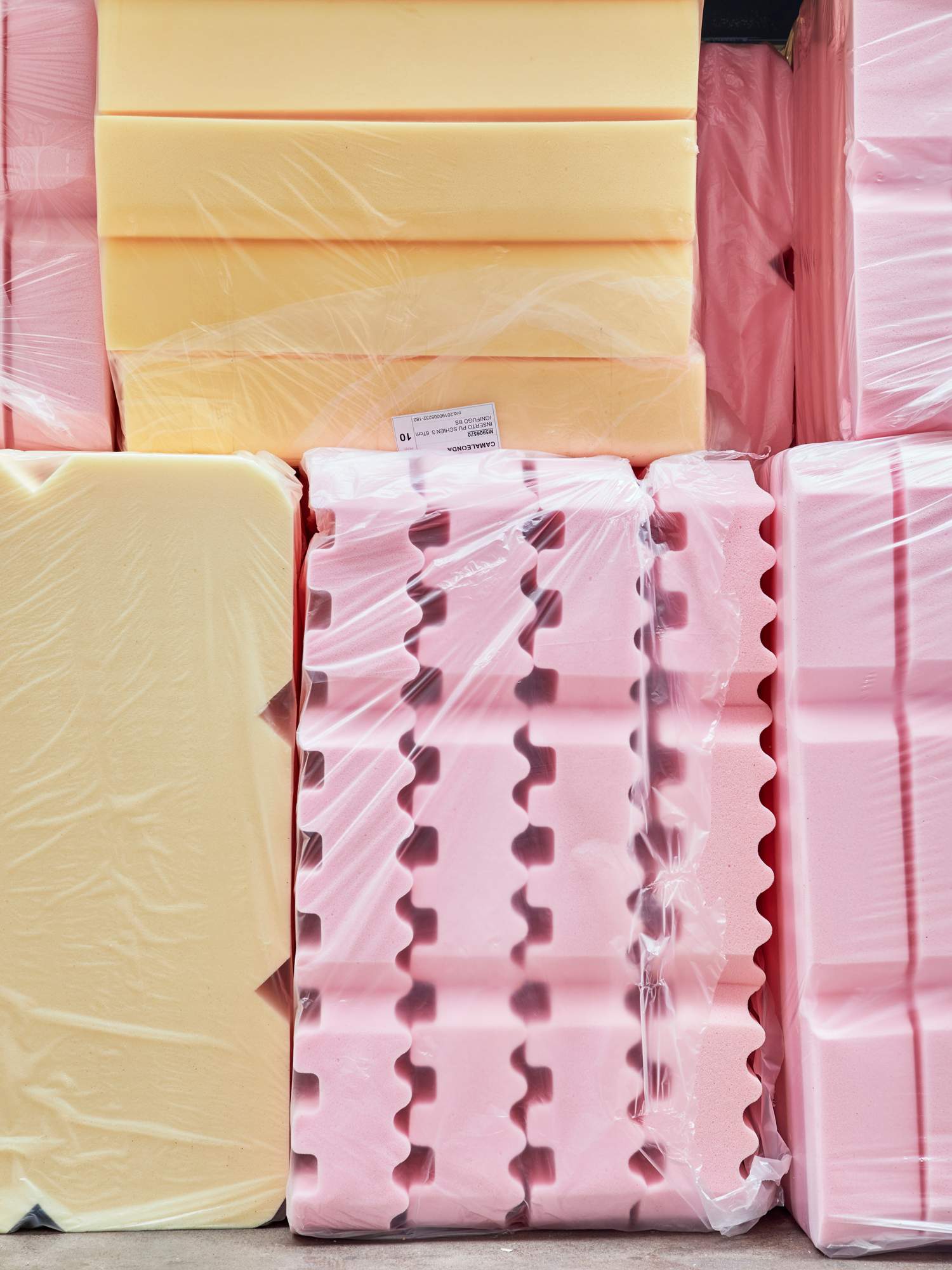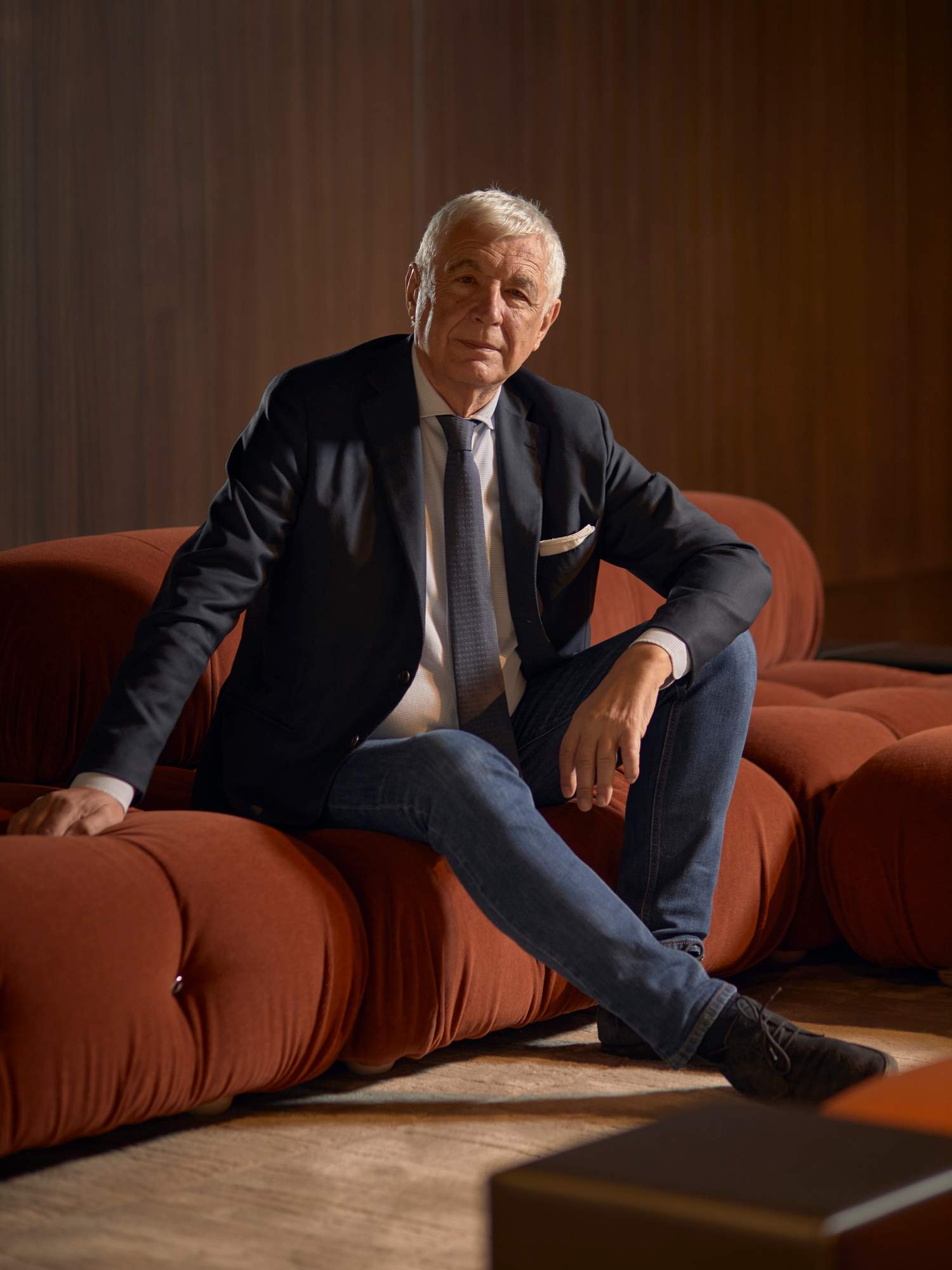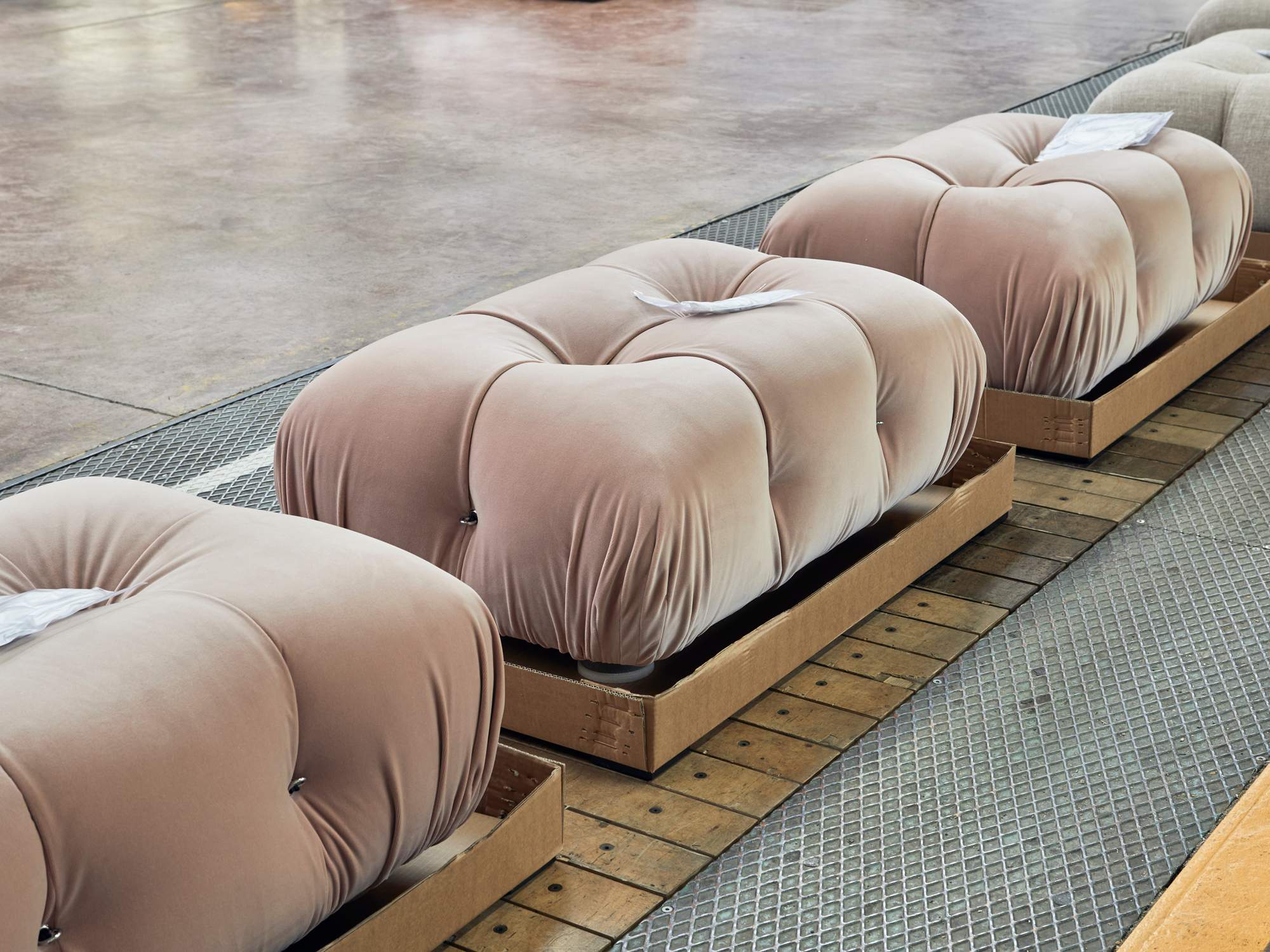 The brand also highlighted its green ambitions through the 50th-anniversary relaunch of its Camaleonda sofa by Mario Bellini. One of the couch's removable covers is spun from recycled pet, the spherical sofa feet are made from Forest Stewardship Council-certified beech and the polyurethane padding is cut into sections to make it easier to disassemble.
On a visit to b&b Italia's factory and headquarters north of Milan, which hosts a standout 1970s-era office building designed by Renzo Piano and Richard Rogers, monocle asked Del Torchio about the challenges ahead. As the design industry deals with the pandemic, it is also gearing up for this year's Salone del Mobile, which has been pushed back to September. Del Torchio remains bullish. "Italian design is difficult to imitate," he says. "We have a lot of heritage related to our products and product excellence. Among these is the work of our artisans and craftspeople. We bring in noted designers [such as Antonio Citterio and Patricia Urquiola] who give us a competitive advantage."
"It is important to consider a product's lifecycle and how we can lower its carbon footprint, from the initial sketch to the client experience"
On the retail side, Del Torchio is eager not to let the pandemic seize the initiative. For 2021 he has announced the rollout of b&b Italia showrooms to open in New York, Dubai and Copenhagen. These will operate as hybrid retail outlets where a portion of the floor space will be given over to the contract business so that architects can meet with project managers to push along ideas for commissions. The contract market, which is worth €40m a year to b&b Italia's bottom line, is seen as a segment that's ripe for recovery, given that developers of upscale hotels and high-end apartment towers want to get building. Del Torchio has plans for a dedicated contract-only Miami showroom to cater to such clients. "Our brand has a rich history and 'Made in Italy' remains strong," he says. "We're optimistic that we are on the right path." 
bebitalia.com
---
Top of their game
Best in practice
The world of furniture manufacturing can be a wasteful one. Although companies can claim that creating pieces with longevity in mind means that they're not producing a disposable commodity, there is plenty of room for improvement in the making process. With this in mind we've selected five pioneering projects from brands worth benchmarking.
1.
Sebastian Cox, UK
Happy harvesting
This UK furniture-maker takes its approach to sourcing material much further than most. Its Silviculture collection draws timber from coppicing, a means of woodland management in which young trees are cut back periodically to stimulate growth. The wood is used to make its handsome furniture, while the woodland itself remains productive.
sebastiancox.co.uk
---
2.
Ikea, Sweden
Buy it back
Ikea is looking beyond the design industry in its aim to be one of the world's most sustainably minded mega-companies. Its replacement of Black Friday in 2020 with Buy-Back Friday transformed Ikeas worldwide into thrift-shop-like spaces where customers could exchange old wares for new.
ikea.com
---
3.
Vitra, Switzerland
Material minded
The Swiss furniture brand never brings unproven new materials to market that won't stand the test of the time. Instead it pours years into research and development for more eco-friendly options in its wares. Its recently released Tip Ton RE chair in recycled polyurethane is a case in point.
vitra.com
---
4

.
Nikari, Finland
Clean production
This Finnish furniture company and timber specialist operates from a charming base in the village of Fiskars. Nikari's head office, studio and workshop use renewable energy from an adjoining hydropower plant.
nikari.fi
---
5.
Vepa, the Netherlands
Light footprints
Vepa makes hardy furniture with regional hemp and Plantics, a plant-based thermosetting resin. Chairs can be shredded and pressed over and over again, making them totally recyclable.
vepa.nl