Back to nature / Global
Off the map
Sometimes a sustainable solution is on the doorstep. We start our tour of domestic success stories in Lapland, where foreign visitors are absent but Finns are strapping on skis.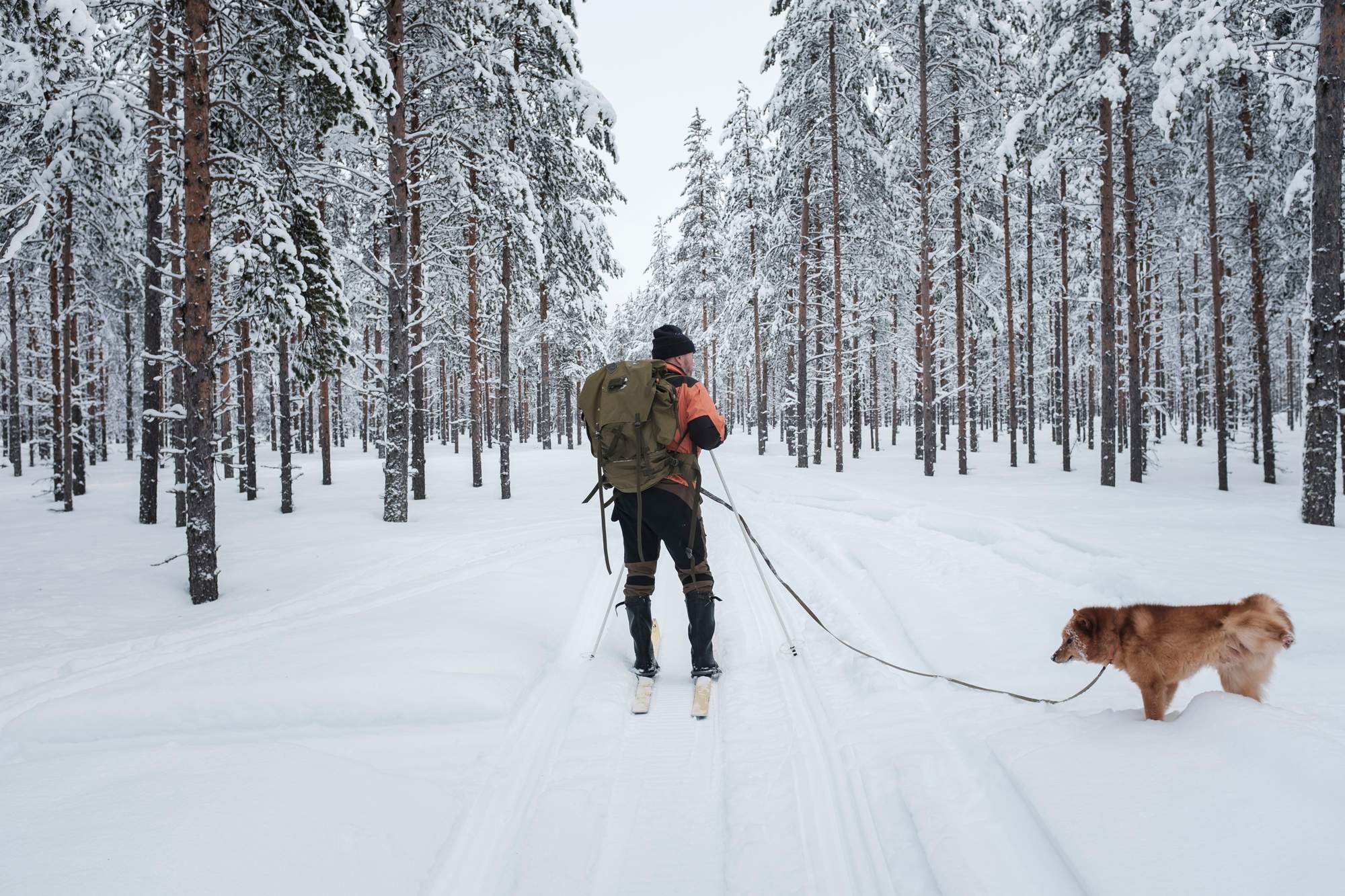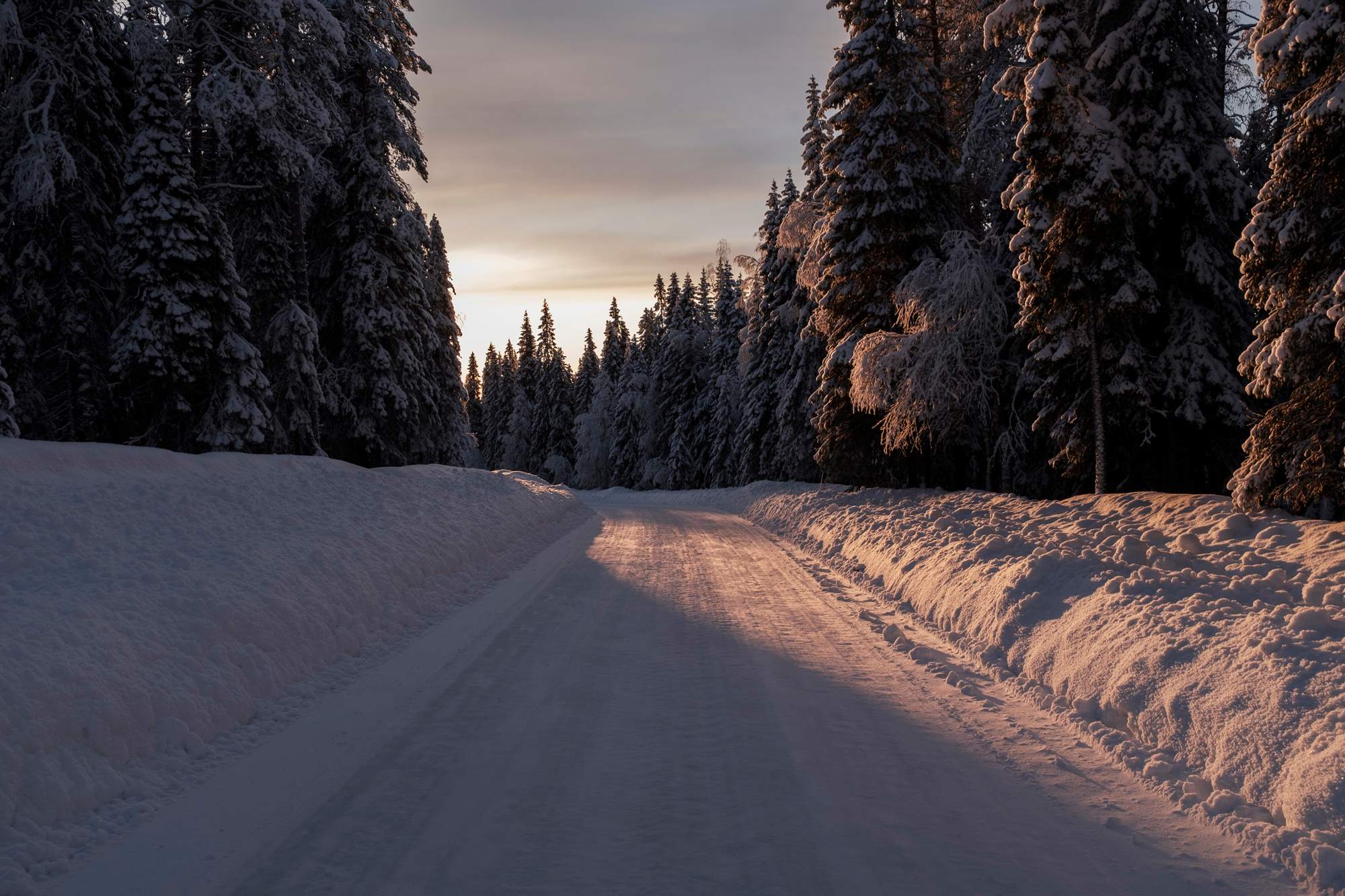 Despite the frosty squalls, temperatures that sink as low as minus 20c and forbidding forecasts for the tourism industry, the pistes at the Saariselkä resort in northern Finland were packed throughout January and February. Many locals feared that travel restrictions might deal a death blow to Lapland's economy, where tourism is responsible for more than one in 10 jobs. In a normal year, at least half of the tourists in Lapland come from abroad; in the past 12 months that number has fallen close to zero. Fortunately, though, Finnish visitors have taken the place of Chinese tour groups and French families, and flocked to Lapland in record numbers.  
Before the pandemic, Lapland was one of the fastest growing tourism destinations in Europe. Tourists, mainly from Asia, based themselves in the resorts of Levi, Ylläs and Ruka and roamed the land in hordes. Their tastes, rather than Finnish ones, in turn gave rise to gimmicky restaurants (no, people here don't eat reindeer for every meal), hotels in igloos and husky safaris. The latter, while fun, are not strictly a Sami practice and have prompted ethical questions about the treatment of these animals. 
Finnish visitors, by contrast, have eschewed such attractions. In Saariselkä, the husky park was shuttered and the only reindeer to be seen are roaming wild around the valleys and coniferous forests rather than posing like tragic props by hotel entrances. On a recent visit, a restaurateur told me that demand for fish found nearby, such as Arctic char and whitefish, has rocketed, as has demand for the region's game meat, including willow grouse. Instead of group activities, Finns like to spend their winter holidays on skis and snowboards. "I used to be a tour guide for large groups of foreign tourists but now I'm a snowboarding teacher for domestic visitors," my instructor says.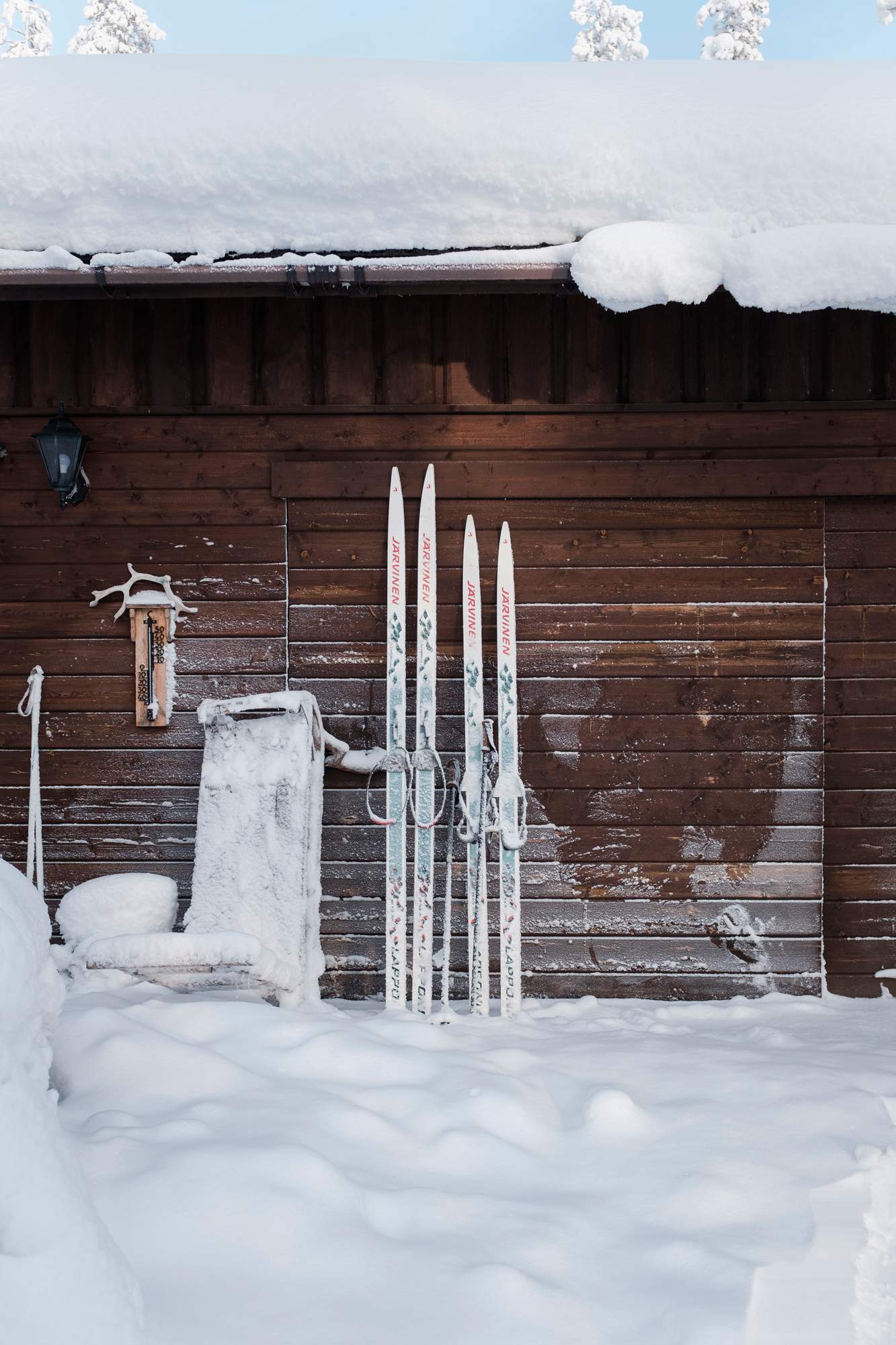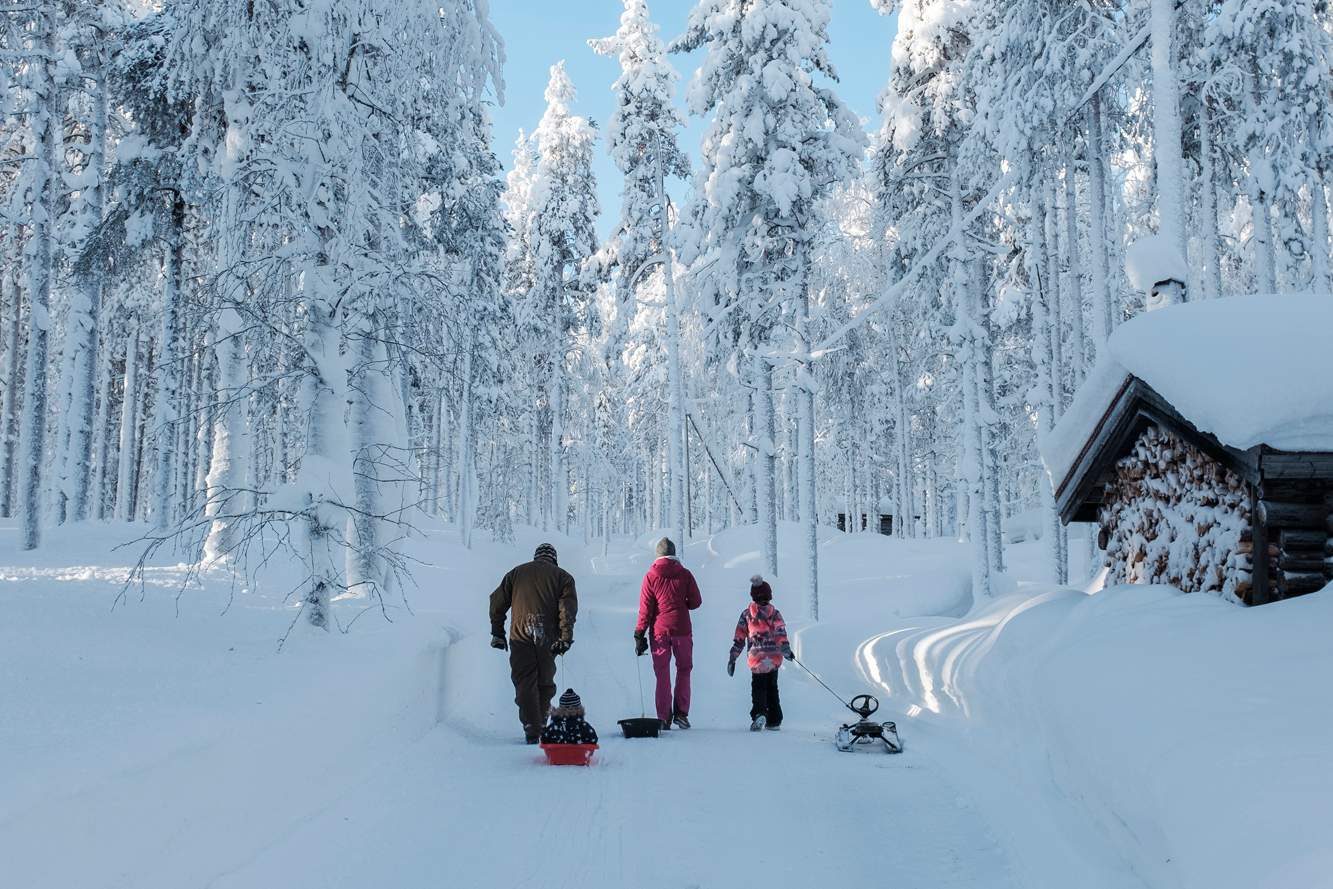 What all this tells me is that the tourism industry is keen to cater for consumer needs (local produce, respectful practices, consideration for animals). What I worry about is how many of these habits will stick when demand from foreign tourists peaks again. But there's hope. 
Like many Finns frustrated by a lack of international destinations, I travelled to Saariselkä and spent a few days cross-country skiing. It's hard to explain its allure to foreigners; you usually spend hours sliding on almost horizontal terrain in temperatures so cold that you can't feel your face, then fingers, then toes. But when you finally reach a log cabin with a roaring fire and order a glass of glögi (Finnish Glühwein) and a warm bowl of reindeer soup (don't tell Santa), it's worth it. As is the option – later in the day – of a hot sauna and rolling naked in thick snow to cool off. What's more, it feels real and brings a more authentic understanding of Finland's quirkiness and spirit than patting a sad reindeer chained to a hotel entrance. I hope those in Lapland's tourism industry agree.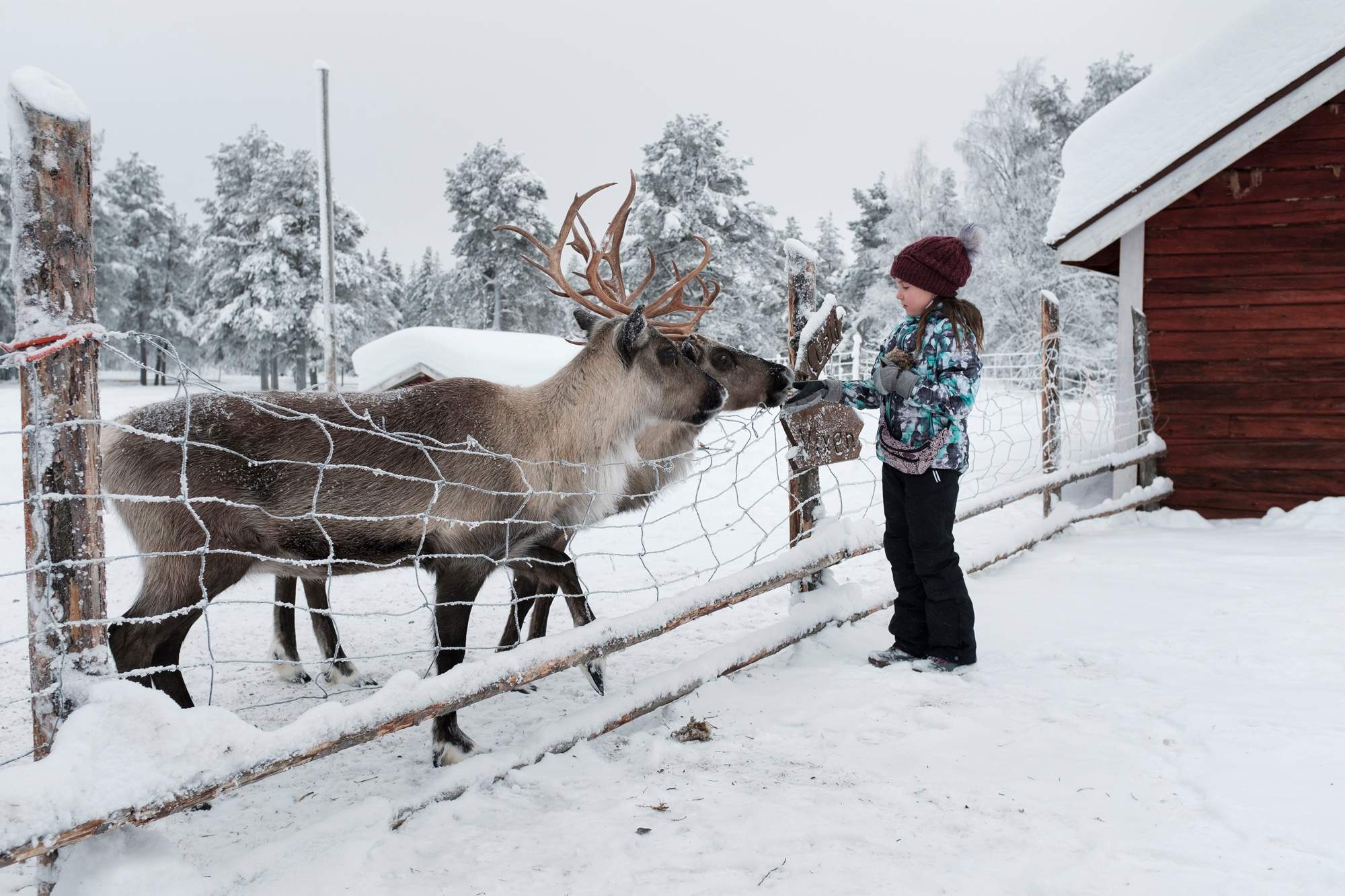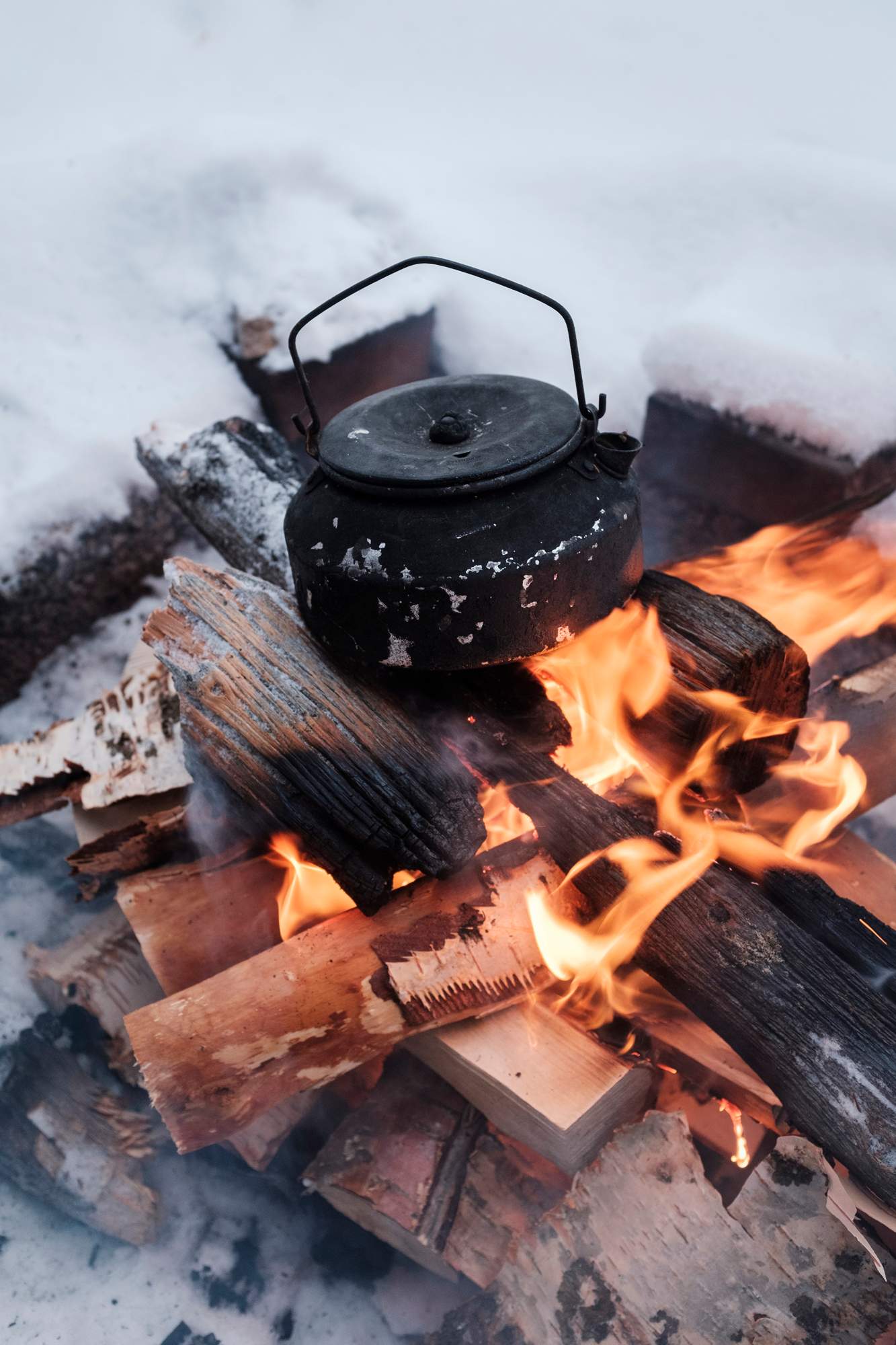 Why it works: Success in tourism can't be measured by numbers alone – no one wants to see sad reindeer or exhausted huskies. 
---
Table talk
Stellenbosch, South Africa
Chefs Jess Shepherd and Luke Grant hadn't intended to open a long-term pop-up restaurant at Rozendal, a biodynamic vinegar farm in Stellenbosch. What began as a pandemic-prompted partnership and quick solution for increasing footfall to the farm, where Shepherd began her career 16 years ago, has become one of the hottest meal tickets in South Africa's Western Cape province.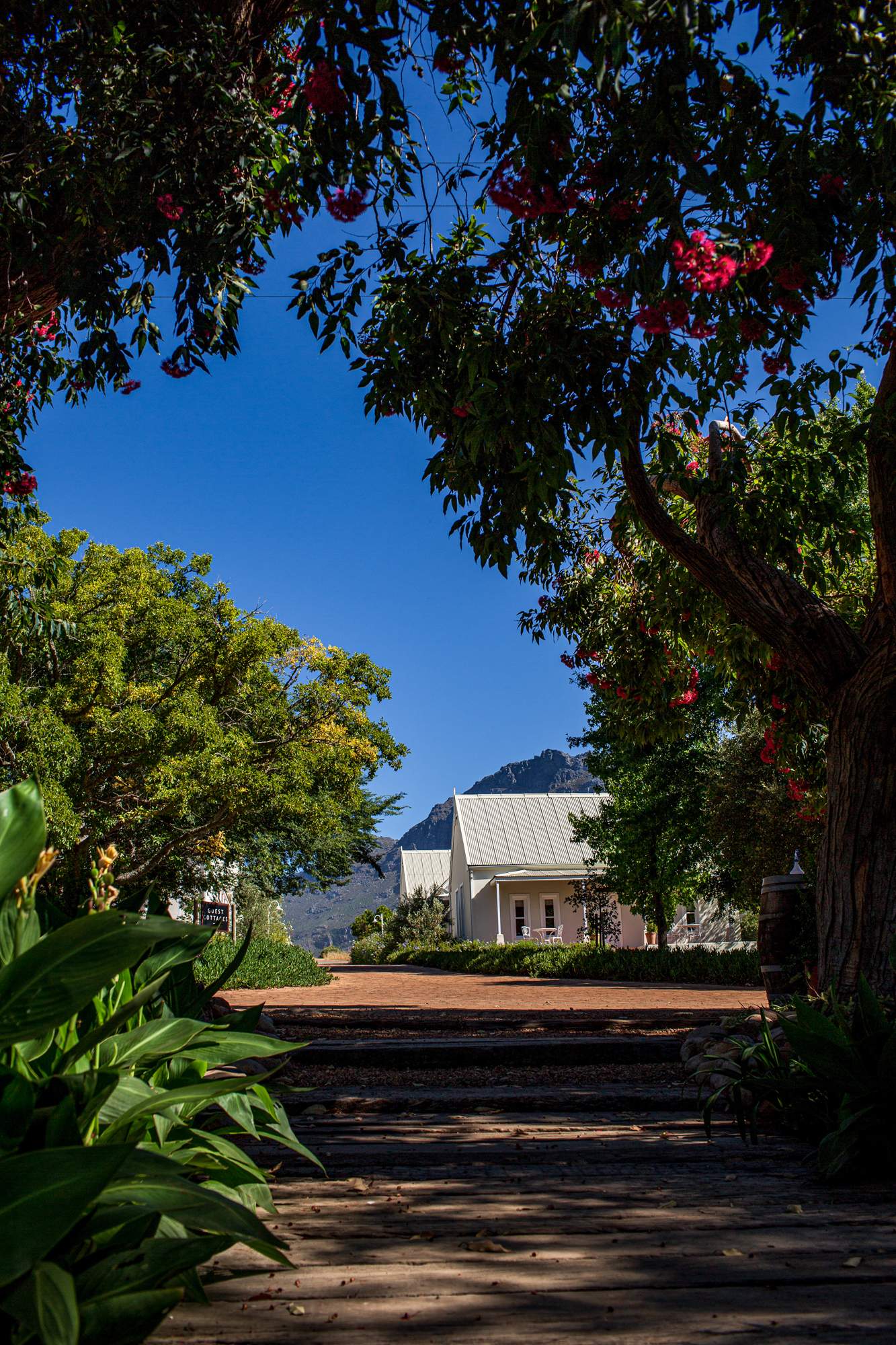 Shepherd and Grant's former restaurant, The Table at De Meye, was known for lazy lunches enjoyed on a sprawling lawn in the Cape Winelands. At their new location and under the name Good to Gather, the lunch and dinner series follows a similar set-up to their old haunt, serving a set menu of three family-style courses made from produce from their garden and independent farmers.
In the new space, diners sit in an old vinegar-tasting room or outside in the dappled sunlight to enjoy plates of South African burrata with grilled peaches, and braised lamb with mint and green beans. "There's a growing group of consumers who want to know where and how produce is grown," says Shepherd, who has long advocated for small-scale producers and seasonal foods. "It adds to the experience to understand that what's on your plate was picked that week and hasn't been sitting in cold storage."
Since May 2020, when farmers were left with a glut of produce after lockdown restrictions decimated their usual sales channels, the couple assembled weekly provisions boxes jammed with homemade yogurt, eggs, and fruit and vegetables. The response was overwhelmingly positive. "It's been an eye-opener for people to understand the quality of the produce," says Shepherd.
Following the success of the pop-up restaurant, the couple intends to open a farm shop, also at Rozendal. "We do want to move towards creating a space that's for sourcing produce and sharing that information with consumers," says Shepherd.
rozendal.co.za; goodtogather.co.za
Why it works: Provenance is vital. Restaurants can help to connect diners with the best local produce and create a market to support smaller growers.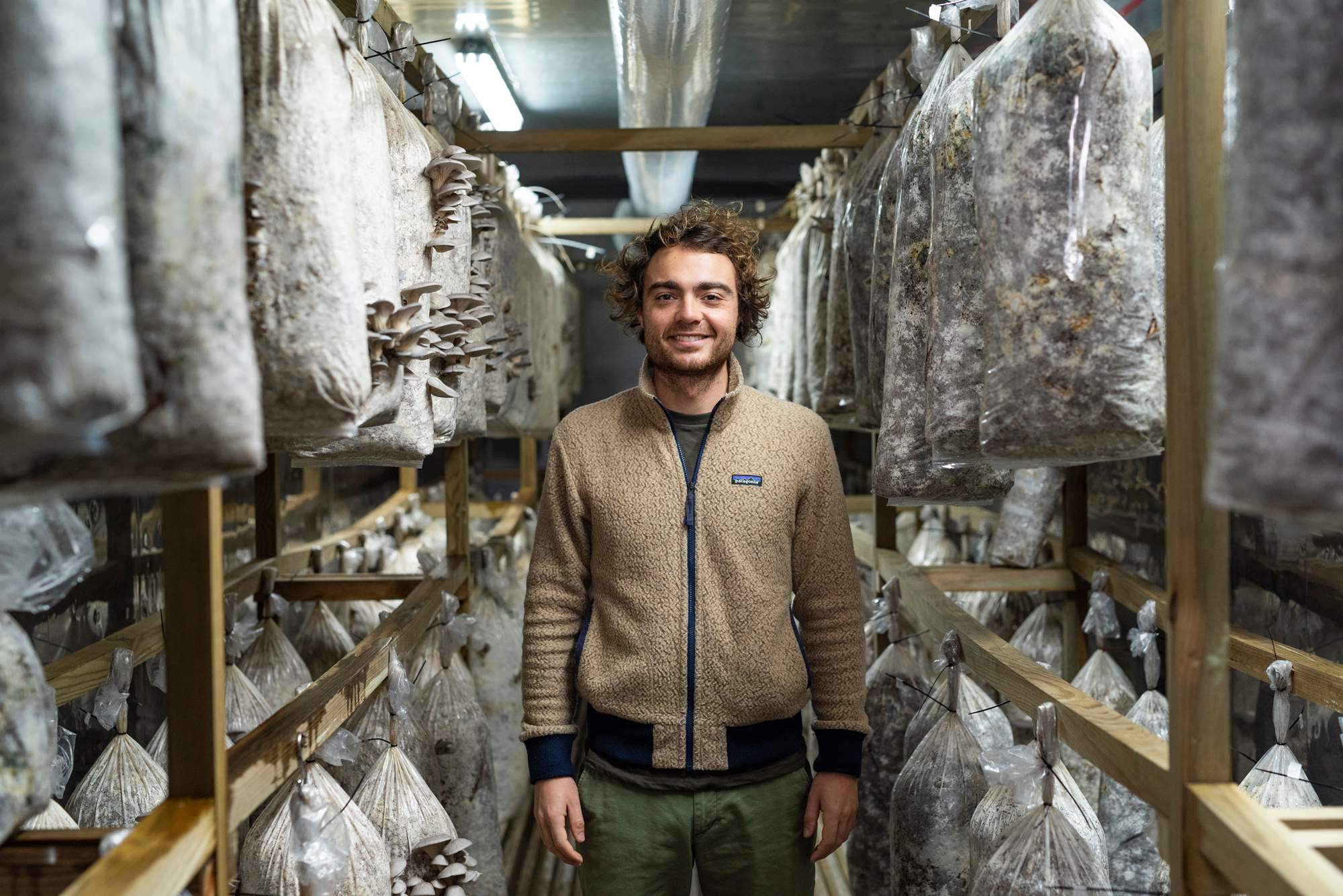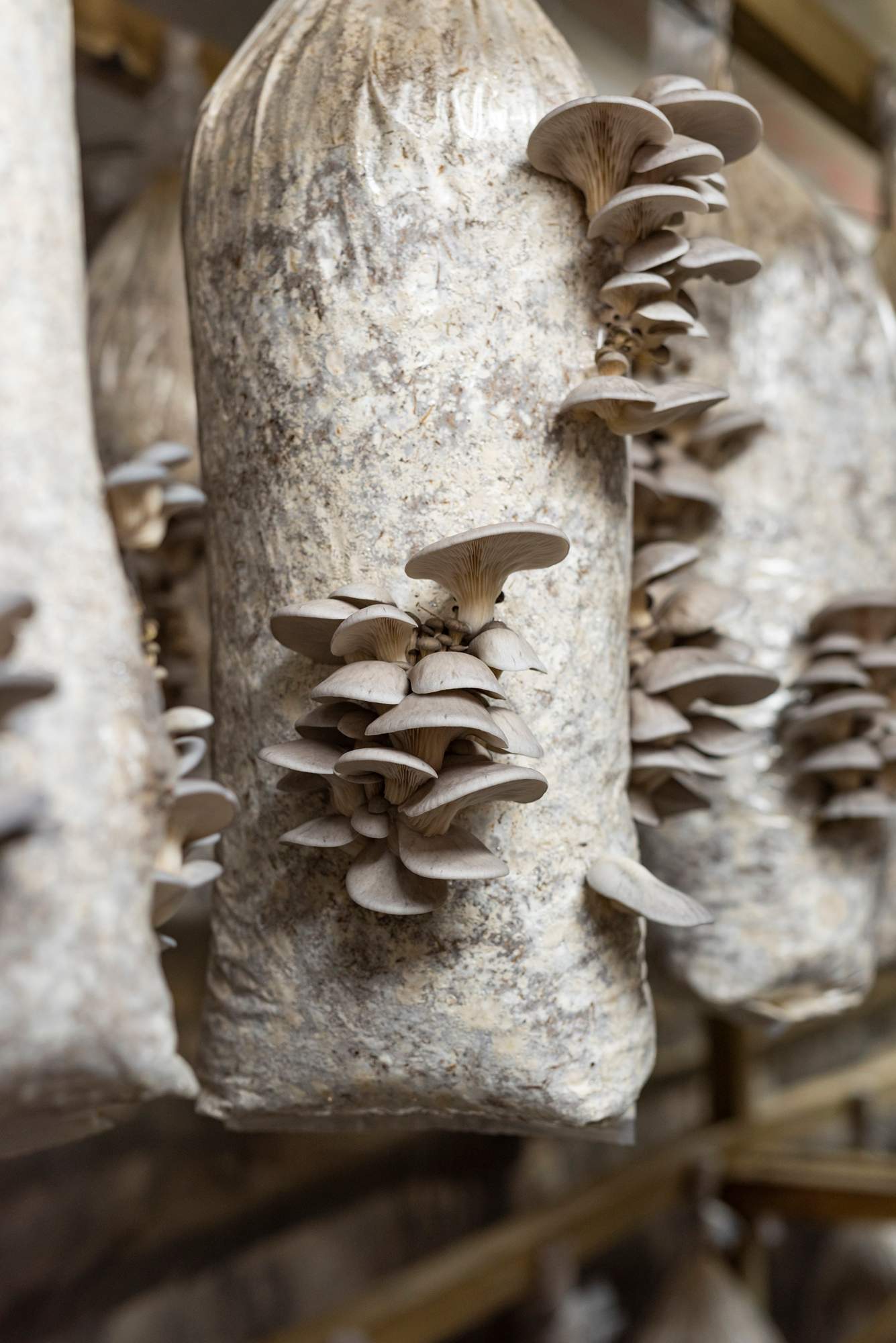 Coffee is an industry dominated by firms promising fair farming practices but just 1 per cent of the grounds ends up in our cups. The other 99 per cent normally go to waste, unless you are Natan Jacquemin (pictured), who has been transforming them into food for growing fungi. The Belgian, who moved to Lisbon in 2016, has long been fascinated with business models that stood for more than increasing profits. "At first, Nãm was small, harvesting only 50kg of mushrooms a month," says Jacquemin, whose company caught the attention of Delta Cafés, Portugal's largest coffee roaster, which agreed to supply used grounds. 
Last year, Nãm moved into a new urban farm site: four shipping containers in Lisbon's Marvila neighbourhood were fitted to turn 3 tonnes of coffee grounds into a tonne of organic oyster mushrooms every month. While 90 per cent of the fungi goes to restaurants and markets, the urban farm also welcomes passers-by. "It's not just the sustainability that attracts people, it's the quality too," says Jacquemin. "They're nothing like the mushrooms shipped from Poland or the Netherlands at the supermarket: by being within the city, we're able to harvest in the morning and deliver in the afternoon." 
nammushroom.com
Why it works: One person's rubbish is another's gold. Jacquemin's business model turns waste into something tasty.
Weeds and More
singapore & malaysia
While working as a food journalist in Singapore, Leisa Tyler unearthed details of the wasteful quantity of produce being imported from Europe and Australia. "It just seemed ludicrous that we were flying in all these expensive products that weren't even fresh and had these humongous carbon miles attached," she says. In 2016, Tyler and her husband Ewout Kemner founded Weeds and More, a farming collective that aims to cut the amount of flown-in fruit and vegetables that touch down in Singapore and Malaysia. Their solution? Growing more European vegetable varieties close to home. 
But it wasn't all smooth sailing for Tyler, who admits to having no vegetable-farming experience. She needed help, which came in the form of collaborators including organic farmer Fung Chee Siang in Malaysia, Singaporean restaurateur Loh Lik Peng (of the Unlisted Collection) and chefs Anthony Yeoh (Summer Hill) and Dave Pynt (Burnt Ends). Tyler also spent two years experimenting with seeds to see what suited the soil and climate, as well as convincing farmers that it would be worth the logistical headaches of trying something new.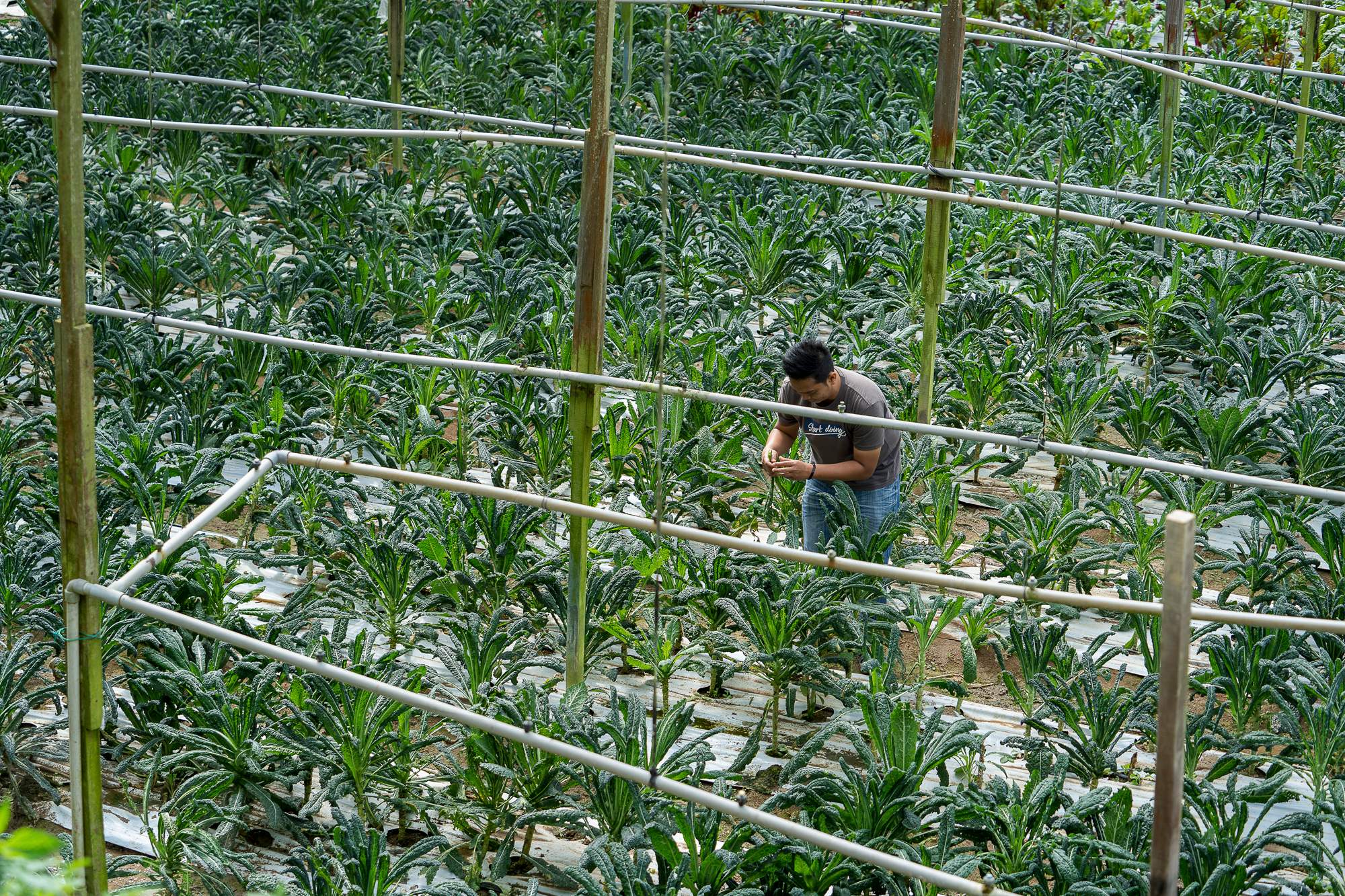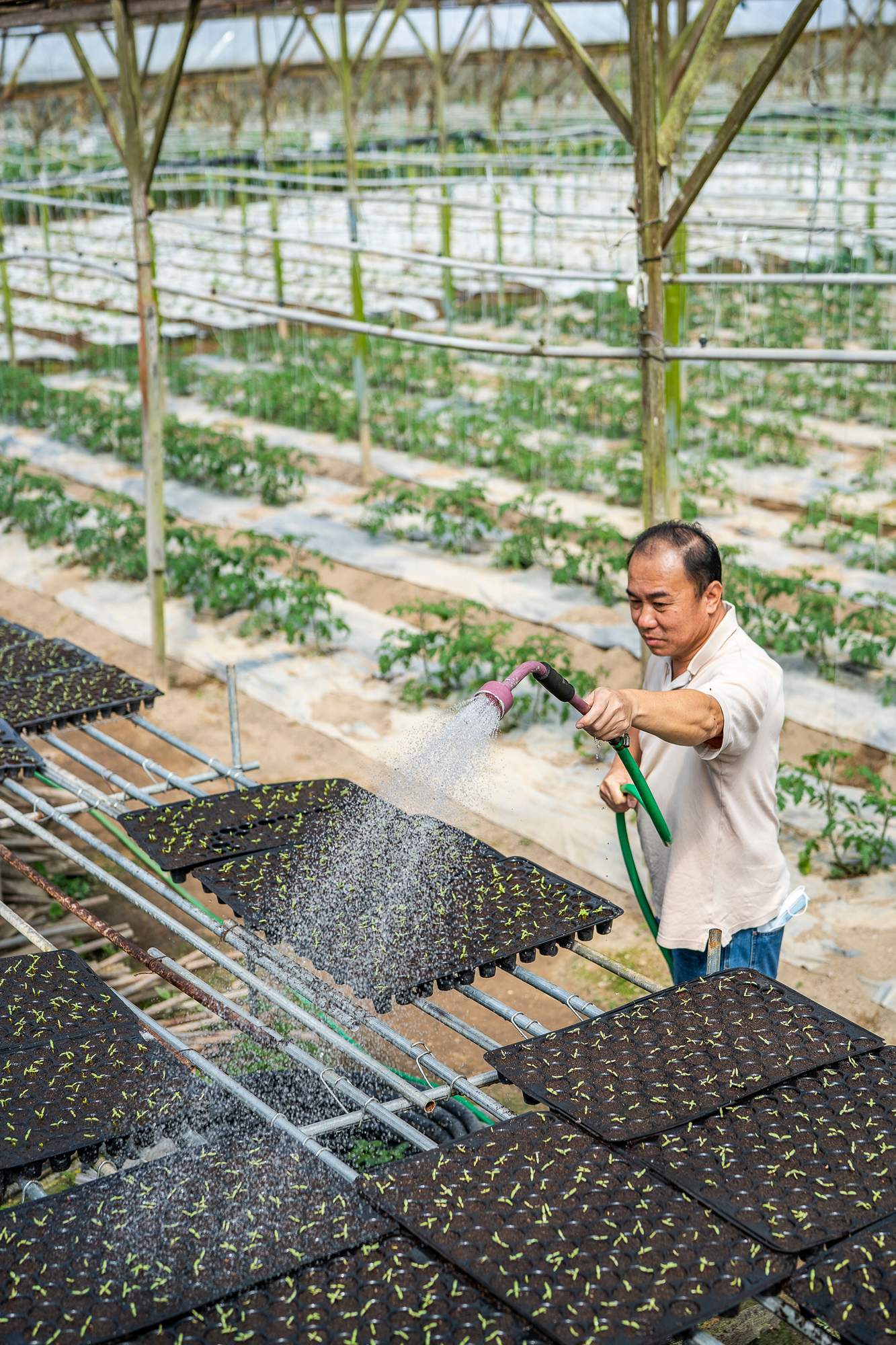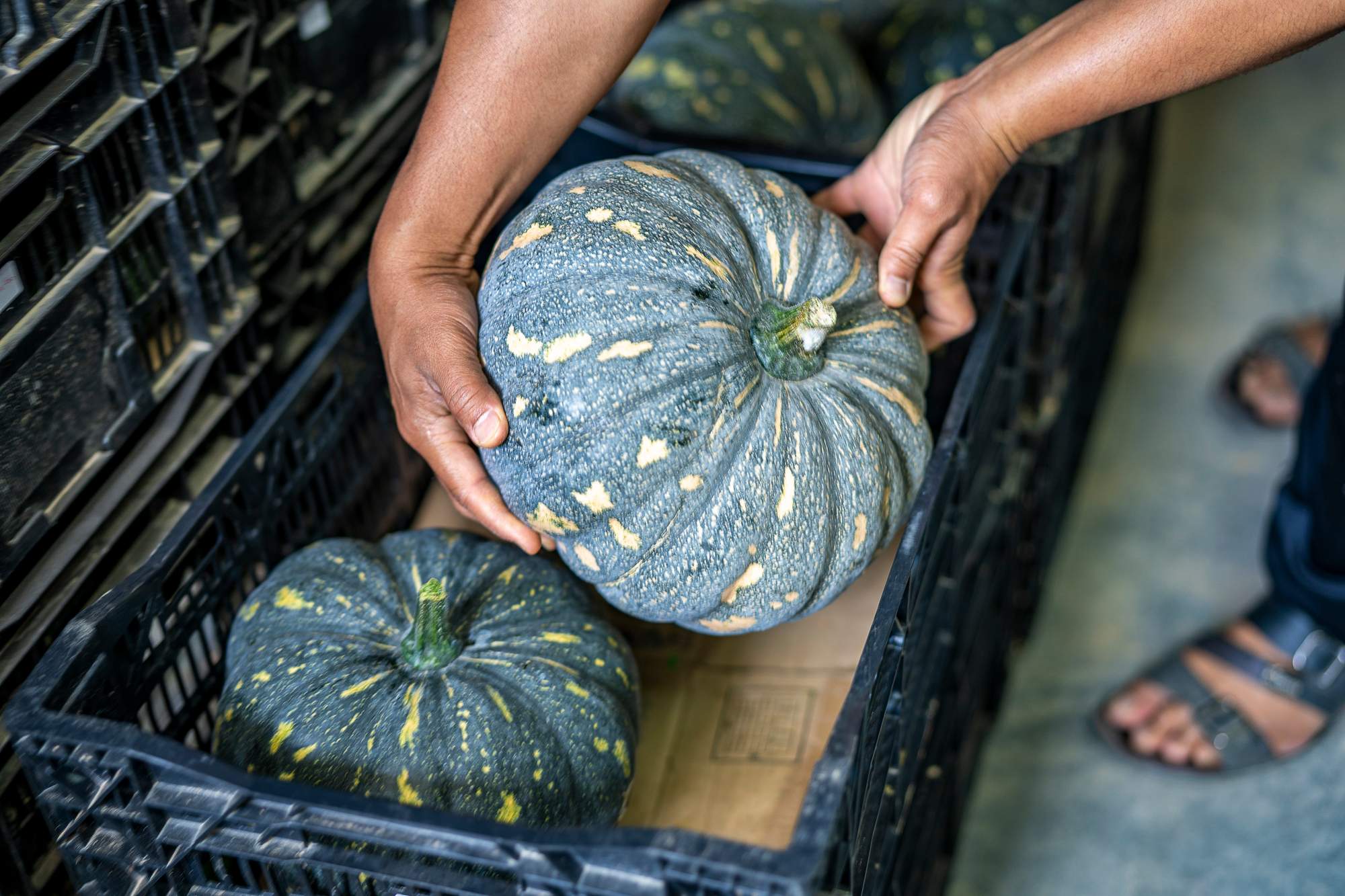 Today, Weeds and More partners with four ethically run smallholdings in Cameron Highlands in Malaysia, growing more than 10 tonnes of produce every month and supplying some 60 varieties of European herbs and vegetables including kale, heirloom zucchini and Swiss chard – all delivered fresh and quickly to hotels and restaurants in the region. "I never dreamt that it would get this far," says Tyler. "The aim was just to be able to show that there could be a different model for farming and that we could do it more sustainably."
When it comes to introducing sustainable methods to improve the livelihoods of farmers and stimulate the economy, Tyler thinks that Weeds and More's accomplishments are just the tip of the iceberg lettuce. "We're a minuscule percentage of what gets flown in from Australia, the Netherlands and France on a daily basis. If farmers started looking at other things to grow here, there's a huge market." 
weedsandmore.com
Why it works: Singapore's world-beating food scene is heavily reliant on imports and hard-to-grow ingredients. Farming closer to home minimises food waste, reduces air miles and gives chefs better produce more quickly.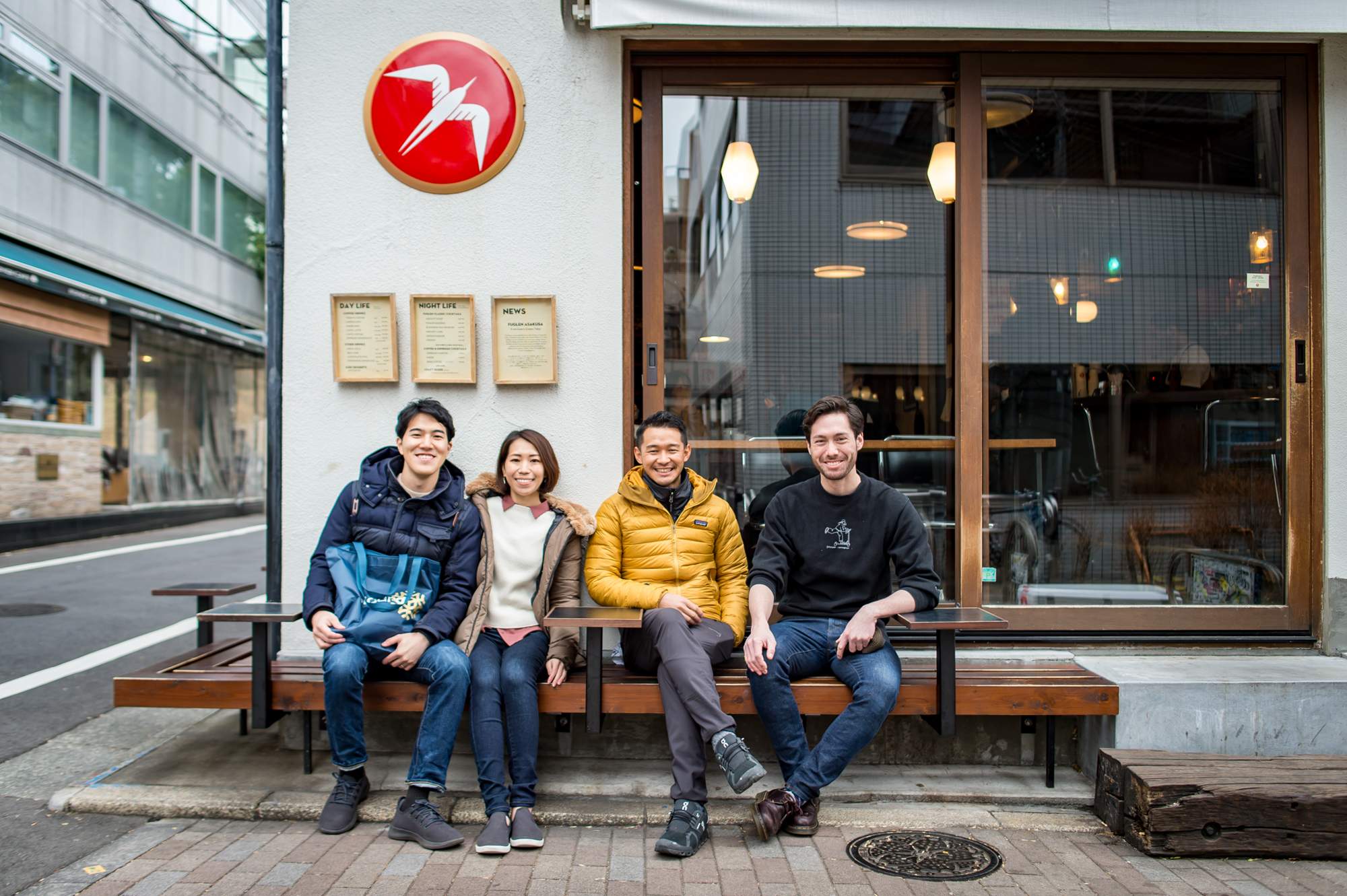 While the pandemic severely hurt small restaurants, cafés and bars across Japan, it brought one Tokyo neighbourhood closer together. "During the lockdown the farmers' market was cancelled and restaurants were closed," says Taro Yokoyama, who works in Pignon, a Tomigaya bistro. "I saw an oversupply of farm produce and I wanted to do something positive for society." Yokoyama started buying extra vegetables from the farmers he trusted and sharing them with friends in the neighbourhood. It didn't take long for his distribution of delicious organic spinach, carrots, turnips, rocket and sweet potatoes to create demand. Yokoyama's friends started to place orders – and then their friends did too. 
Chef Yokoyama's intention to help farmers also fostered a sense of togetherness and a shared plight at a tough time for many. "One customer was working from home and would only go out to buy food to cook at home," says Yokoyama. "He could no longer see the meaning of living in this neighbourhood. It's fun just to have a quick chat at the doorstep and say 'hi' on the street. We realised how important it was to have a sense of community." 
Today, Yokoyama runs a co-op structure with a few farmers and supporters. Once a week, anyone can order a batch of vegetables online and pick them up at two cafés, in Tomigaya and Asakusa, for ¥1,200 (€9.60). With the advance order system, farmers can reduce food waste and the environmental and financial costs of delivery.
rotable.myshopify.com
Why it works: Food proved a useful way of keeping residents of the Tokyo neighbourhood of Tomigaya in touch with each other, as well as healthy and well fed.
Herbarium Officinale
vienna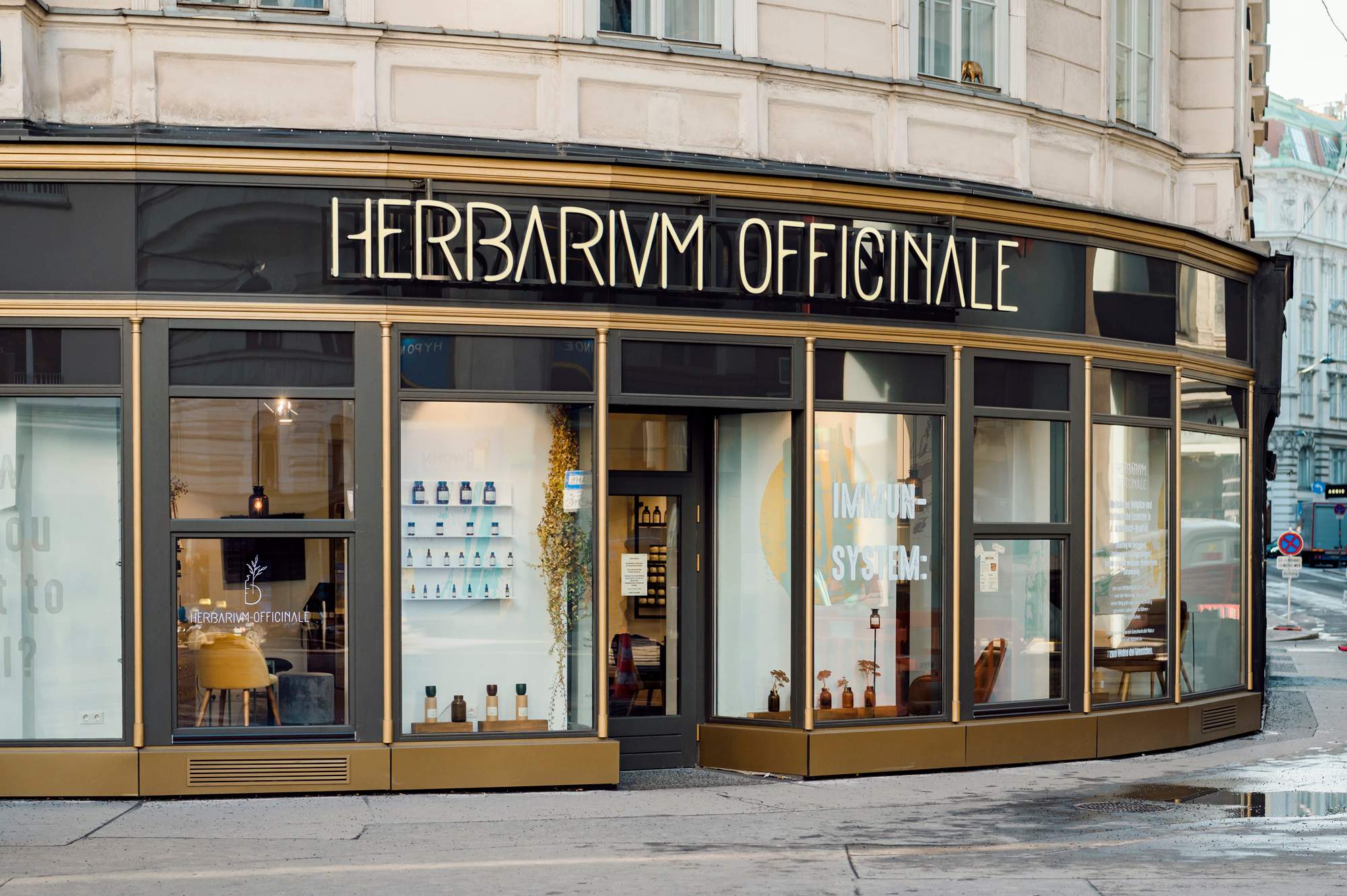 "How do you want to feel?" is the slightly nebulous first thing that the team asks when you step into the Herbarium Officinale shop in Vienna's First District. This might put you on the spot but unlike a doctor's stock opener ("What seems to be the trouble?") the greeting is not an invitation to recite your list of grievances but rather a prompt to discover what you might be missing.
You'll doubtless reply that you'd like to feel better in some way and, although it's not a pharmacy, the shop's wide range of herbs and organic goodies – powders, capsules, teas and tinctures – can help to improve your health, according to co-founder Richard Lanczmann. The ingredients come from around the world before being mixed and prepared on site to Herbarium's recipes. "We believe that herbs should be brought back to the centre of society," says Lanczmann. "They are so useful, they do so much good." For that purpose, Lanczmann picked a location in the very heart of Vienna, on the Hoher Markt, with its historic art nouveau clock, where a prominent position assures high footfall from curious passers-by and those visiting the attraction.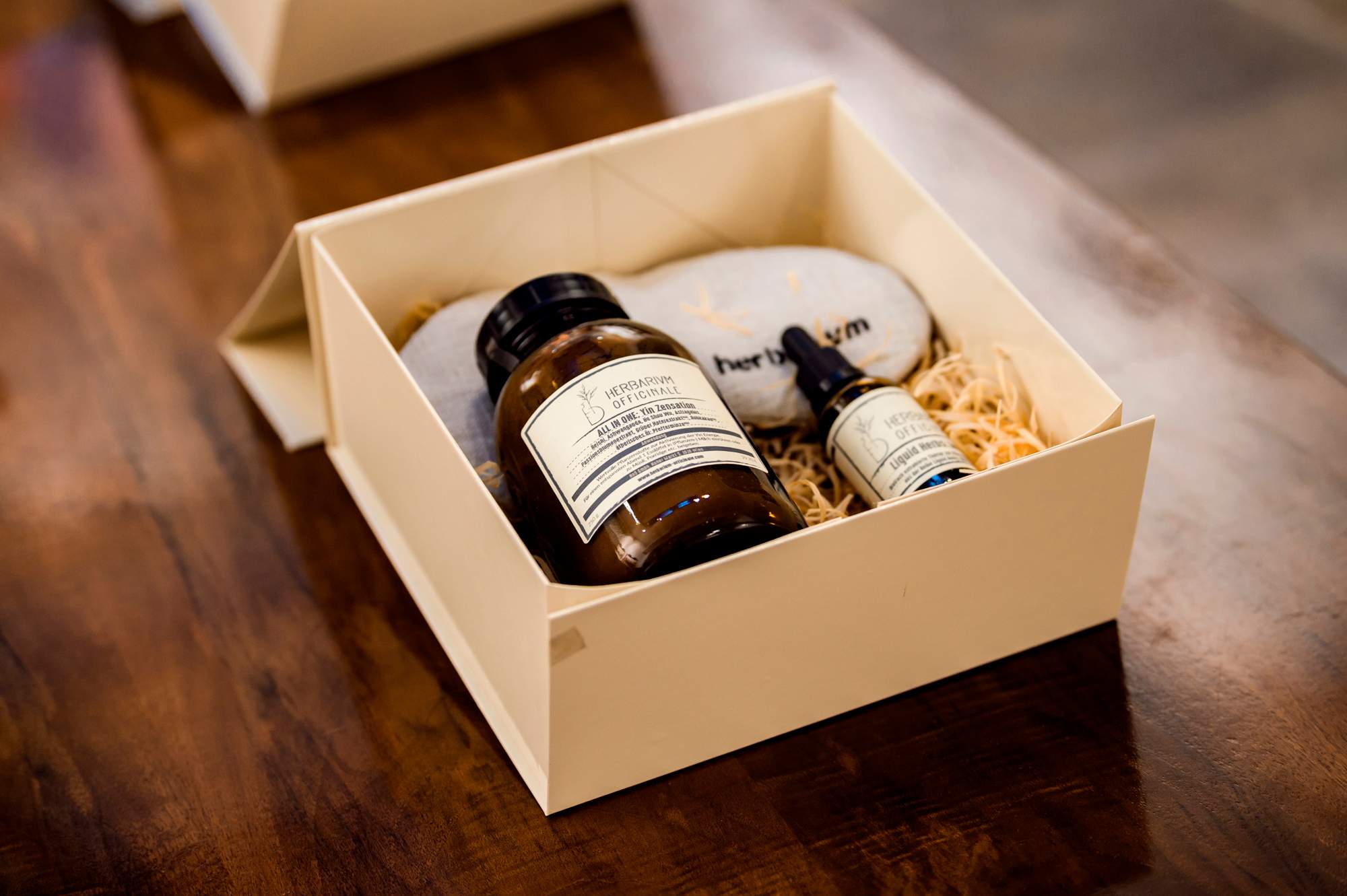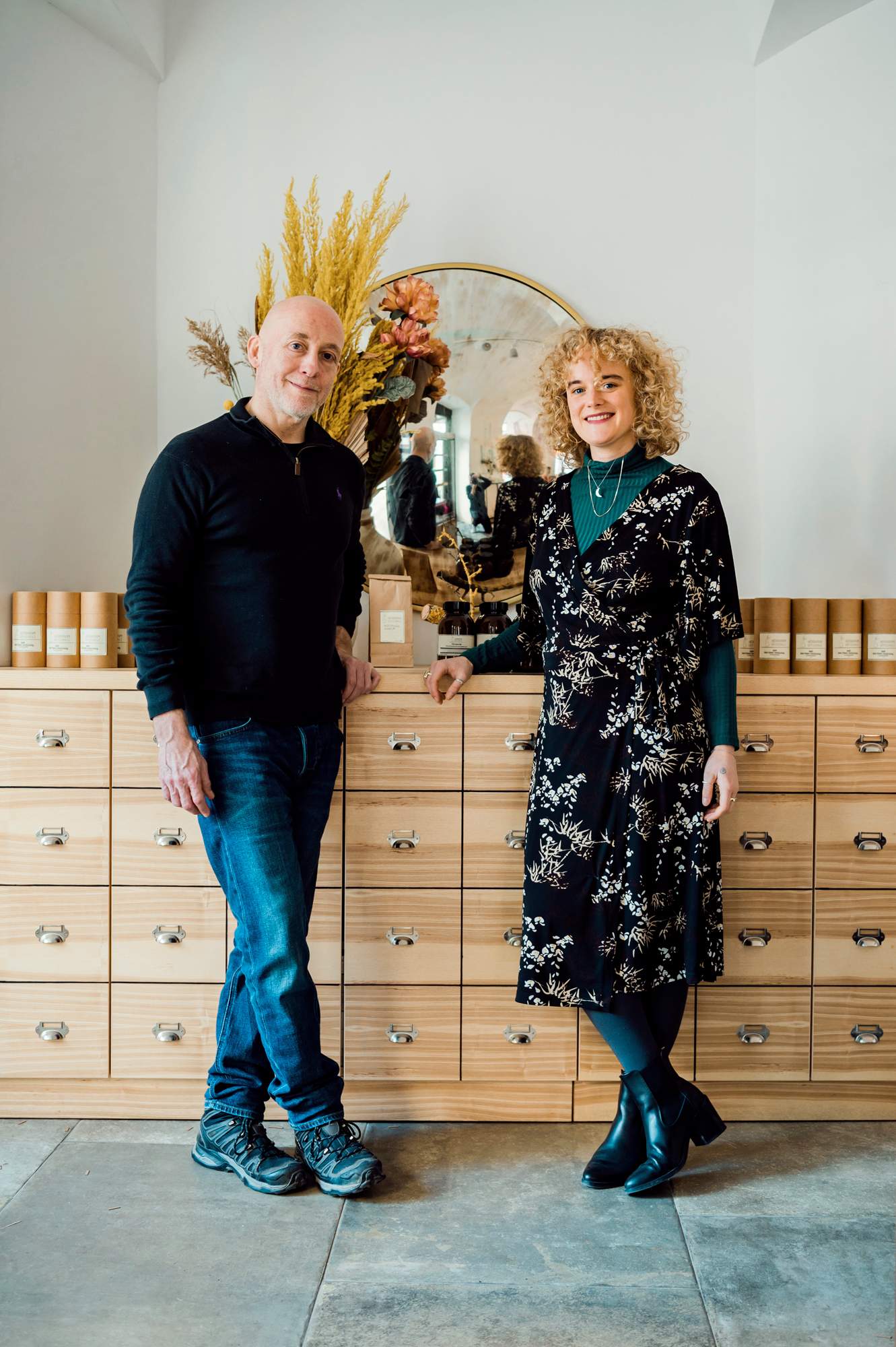 Lanczmann is an entrepreneur with 30 years of experience in retail and his passion has always been finding ways to improve people's health. "Just being fit does not necessarily mean that you are happy or living life to your full potential," says co-owner Sophie Huber (pictured, with Lanczmann).
Sitting in the grey area between chemical treatments and airy-fairy cures, Herbarium's products aren't designed to treat severe illnesses. Instead they offer alternative fixes for widespread issues such as poor sleep or bad digestion. There are also products for boosting the immune system. "People call them 'little' problems but they're not little," says Huber, recounting the concerns she hears from many customers with so-called minor health complaints. "You have to have the trust of customers and we excel at this."
Lanczmann also made a point of putting a small café at the shop entrance, where customers can try many of the products available or ask for tips. There's a reason for this. "Take a pharmacy: you usually want to leave as quickly as you can," he says. "But we want our customers to stay as long as they want and to feel welcome."
herbarium-officinale.com
Why it works: Pills are only part of what makes medicine work. Herbarium realises that space to talk is important too.