Observation 2 / Global
Splash of colour
Are your city's public toilets a busted flush? Then take a stool as we tour Tokyo's latest deposits: outdoor conveniences that set a new bog standard.
Nishihara Itchome Park is the kind of mini playground you find all over Tokyo: a scruffy sliver of dusty ground with a children's slide and the merest suggestion of a sandpit – the last place you'd expect to find a designer public lavatory. And yet here, on a tiny side street, is a striking trio of spacious loos with apple green doors, sharp graphics and the latest wash-and-blow-dry Toto Washlets. What on earth is going on?
I'm on an informal tour of Shibuya ward's newest architectural landmarks – public toilets by some of Japan's finest designers. It's a starry list that includes Pritzker Architecture prize-winners Tadao Ando, Shigeru Ban and Toyo Ito, as well as streetwear legend Nigo, who's come up with a lavatory in Harajuku and the overalls for the cleaning crew. (How long before they go on sale, I wonder?)
Even in a city like Tokyo with generally unimpeachable hygiene, some public conveniences can be pungent – enough to prompt The Nippon Foundation and Shibuya ward (home to about 230,000 inhabitants) to apply some serious architectural talent to the problem. And, in an added stroke of genius, partner with Toto, the world's biggest toilet-maker.
The tour takes you through Tokyo's back streets and residential neighbourhoods – places that will really benefit from the upgrade (changing a nappy in one of the old loos was a job in itself). Distinguished architect Fumihiko Maki was given the corner of a scrappy park for his toilet block; all-white – a tough colour choice for the cleaners – it has built-in benches and an internal courtyard. New York-based designer Nao Tamura had to work with a wafer of land next to a railway line in Ebisu. Undaunted, she opted for bold design with a bright red exterior.
The designers were set the same challenge: secure, free, accessible loos for everyone. And yet all came up with very different solutions. Tadao Ando designed a circular pod, lined with vertical louvres that let in light and fresh air, with a metallic and futuristic interior. Interior designer Masamichi Katayama's toilet resembles a stylish home, with discreet signage and timber-grained concrete throughout.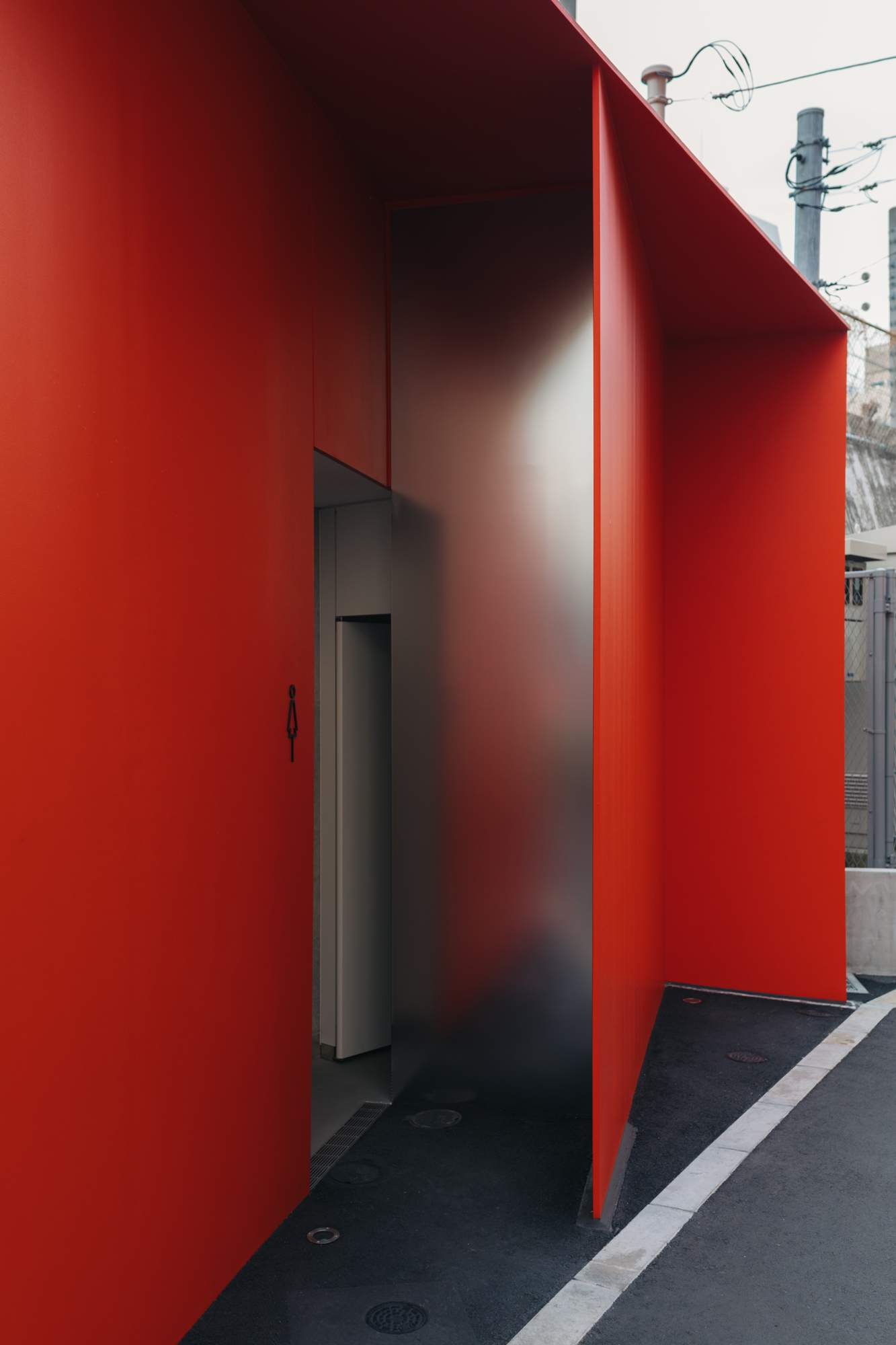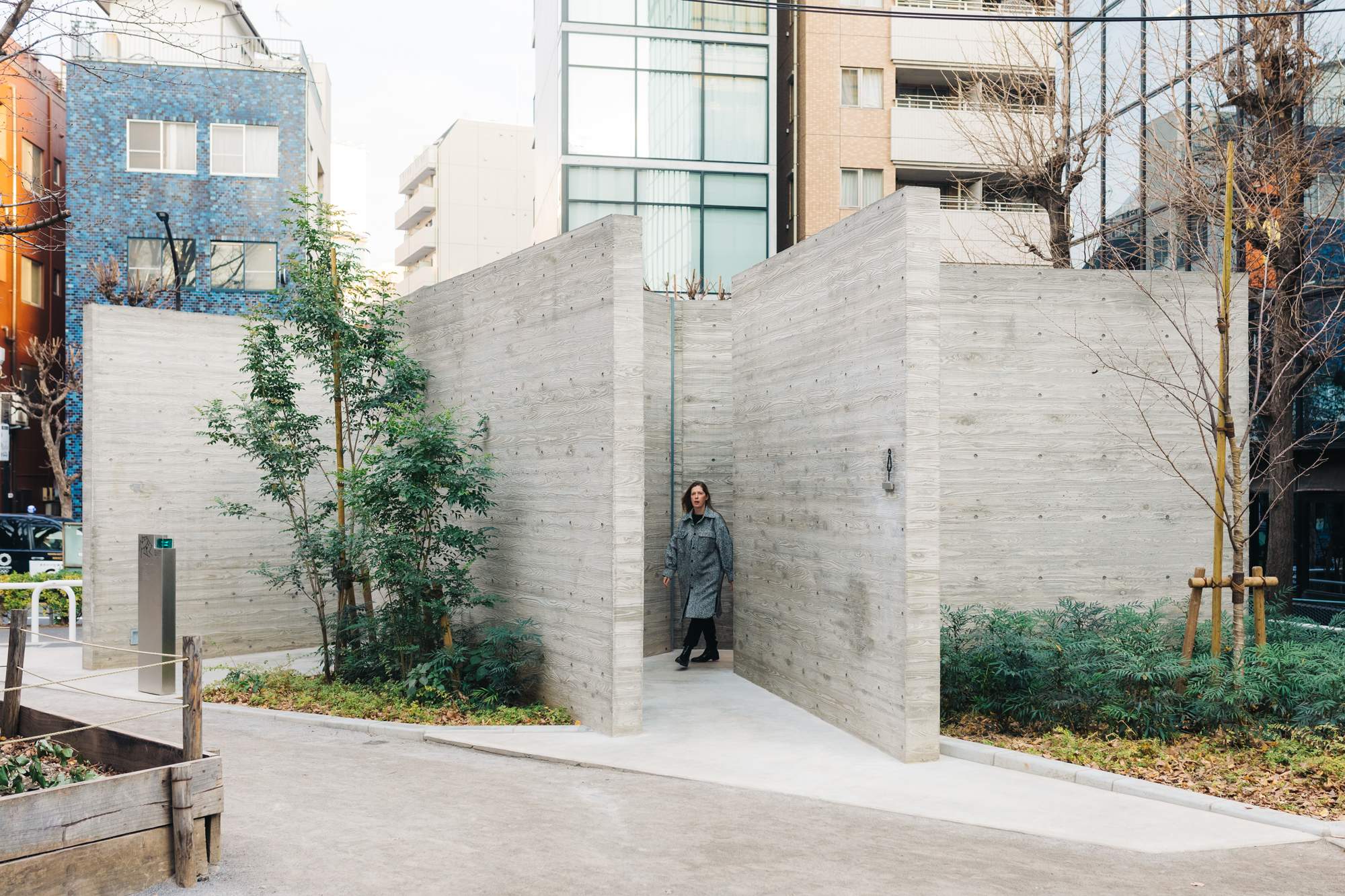 I clocked the project when Shigeru Ban's translucent lavatories suddenly appeared near Yoyogi Park, as though they had dropped from the sky. Glass-walled and pastel-coloured, they light up like eerie lanterns as dusk falls. Once the door is locked, the glass turns opaque, which can be unnerving for first-time users who wonder whether they are still on display.
Seven locations have sprung up so far and more will open this year, by Kengo Kuma, Sou Fujimoto and other design luminaries. Perhaps the best element of this project is that cleaning and maintenance are considered to be as important as good design. I noticed that these new facilities are being used, as intended, by everyone – children running in from the park, taxi drivers on a break and construction workers skipping the building-site Portaloo. Other cities, take note.