Observation 1 / Global
Wild things
Residents of Anchorage would be justified for laughing at other cities' talk of rewilding because in Alaska an enormous moose in your garden is an ordinary occurrence.
Pulling up in an oversized Chevrolet pickup truck bearing the Alaska state troopers' insignia, which features a polar bear and a moose, wildlife ranger Patrick Simasko (pictured) is beginning his inspection of my house. The troops wouldn't typically come out to advise on something so common as a back-garden moose problem but Simasko has kindly made an exception. 
An estimated 1,900 moose wander freely through the Anchorage municipality year-round, eating up to 30kg of vegetation every day from spring to autumn. This means that 725kg of ungulate trampling your flowerbeds is a common sight for city dwellers. And moose don't stop there: they stomp cabbages flat, nosh on salad greens, strip fruit trees and even nibble at rhubarb, despite it being semi-toxic to them. For the gardeners among us Anchorage residents, it's essential to know how to keep them at bay.
As a wildlife trooper, Simasko is responsible for handling Alaska's environmental concerns and is well-versed in managing wayward moose. He advises that unexpected noises, such as shaking a plastic bag or piece of tarpaulin, can scare them off. But judging by personal experience, results are mixed. Banging baking trays, blowing whistles and shouting in full-throated frustration often does little more than cause agitation, which can be dangerous. Many Alaskans are injured by moose every year, so it's important to keep your distance. "Even though they're in the city, they're wild animals," says Simasko. "They're unpredictable." Alaskan moose are also more than 2 metres tall and sport enormous antlers – a sight to behold when the beasts idly stroll across a quiet city street. For the most part the state maintains a hands-off policy, except in the case of significant threat to humans. "It's said that the animals here can chew you up and spit you out," says Simasko. "Give them space."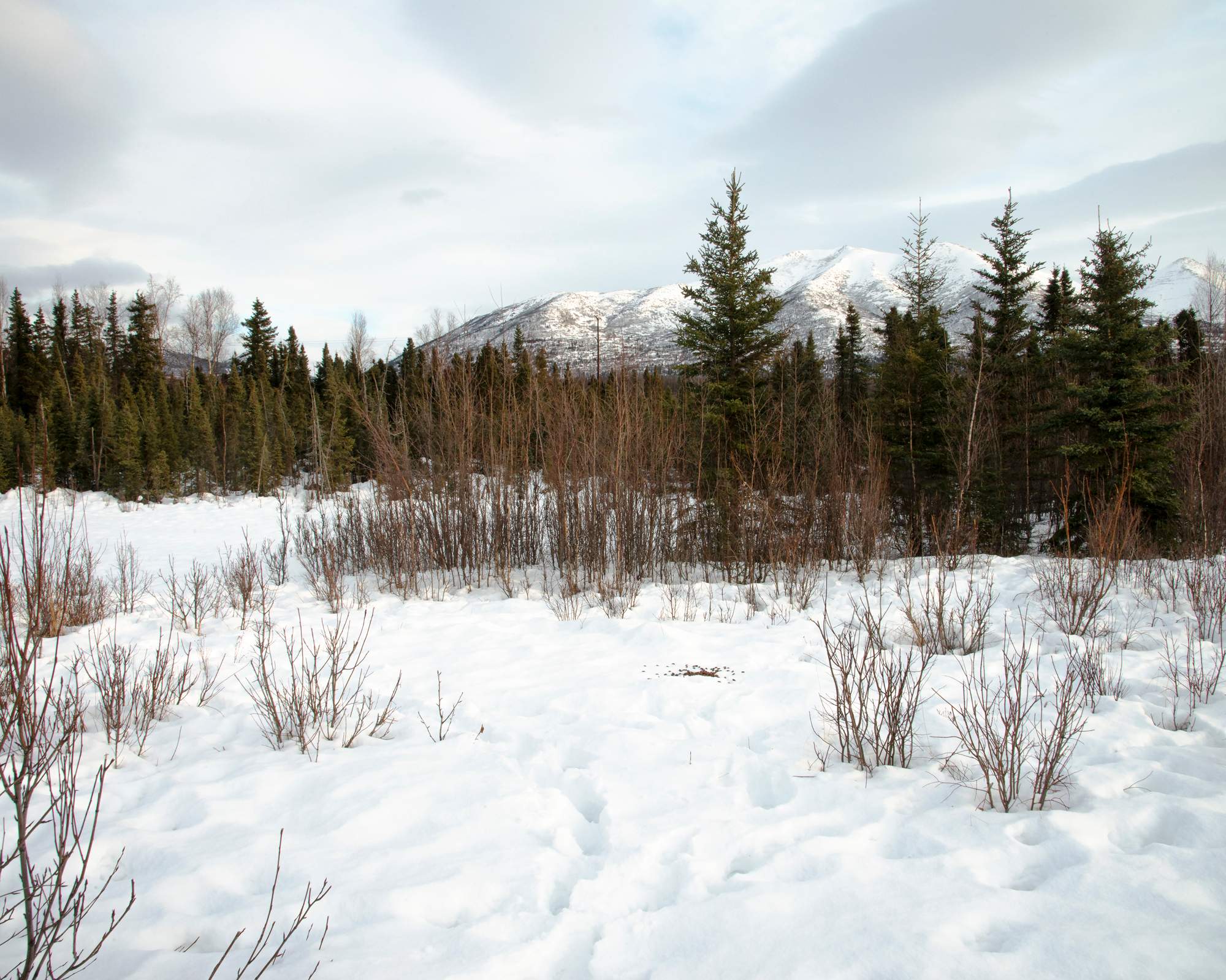 But that's a tall order for a keen horticulturist. Growing season is brief in Anchorage, with planting-out at the end of May and dying-back starting in August. It means that your plants must be closely guarded. The green-fingered go to great lengths to protect their vegetation: repellent sprays, garlic clips and wolf urine, bars of soap, even bags of human hair have all been used. One homeowner draped her prized tree with urinal bricks (the plastic-encased deodorising agents found in public toilets). But the only tactic that works all of the time is a 2.4 metre-tall fence.
The height is essential. Moose can hop 1.8 metre-high walls like Lipizzan stallions; they don't even need a running start. Simasko agrees that a really good fence is the only thing that works consistently. Walking around to the back of my house, he notes the fences on three sides and a makeshift barrier on the fourth. Although none reach 2.4 metres, they constitute "pretty good defences" against moose incursion. At least one moose entered my garden recently but the joke was on it: the two tempting apple trees are surrounded by mighty sections of chain-link.
Losing a stand of peas, of course, isn't the end of the world. "It's one of the risks we take, living in Alaska," says Simasko. And we need to remember that things could be worse: two kinds of bears, both black and grizzly, live in Anchorage too. They would probably eat more than the moose do. 
Moose manoeuvres
1.
If a moose dies on your property, state law decrees that its body is your responsibility. Commercial services can haul them off. Or do as one Anchorage resident did and put the carcass on Craigslist.
2.
Moose droppings are available in souvenir form, from jewellery to festive "mooseltoe".
3.
Alaska's second city, Fairbanks, banned moose from its pavements in 1913 to keep a bartender from bringing his pet moose to work.