seven buildings we adore / Italy
Brick by brick
There's no better way to understand Italy's architecture than with a stroll through its cities, which are imbued with layer upon layer of history. The Romans, after all, were responsible for many of the fundamentals of urban life we're now accustomed to, from roads to arches, domes and even concrete. Here are a few of the structures, both ancient and modern, that we marvel at in 'The Monocle Book of Italy'.
Concattedrale Gran Madre di Dio
Taranto
This geometric cathedral – which, from a distance looks like it could have been built using matchsticks – is the work of Gio Ponti, the architect and designer perhaps best known for the 699 Superleggera chair and Milan's Pirelli Tower.
Completed in 1970 in the southern port city of Taranto, the filigree-style structure was inspired by paper cutouts and has been likened to a ship. Instead of a dome or spire, Ponti chose an immense central tower standing 40 metres high, which looms behind the façade like a hoisted sail and would have dominated the view in what was at the time a semi-rural area.
The cathedral's interiors are equally captivating, with a sea-green colour palette continuing the maritime-inspired feel across everything from its tiled floors to the bronze doors and the bishop's throne.
---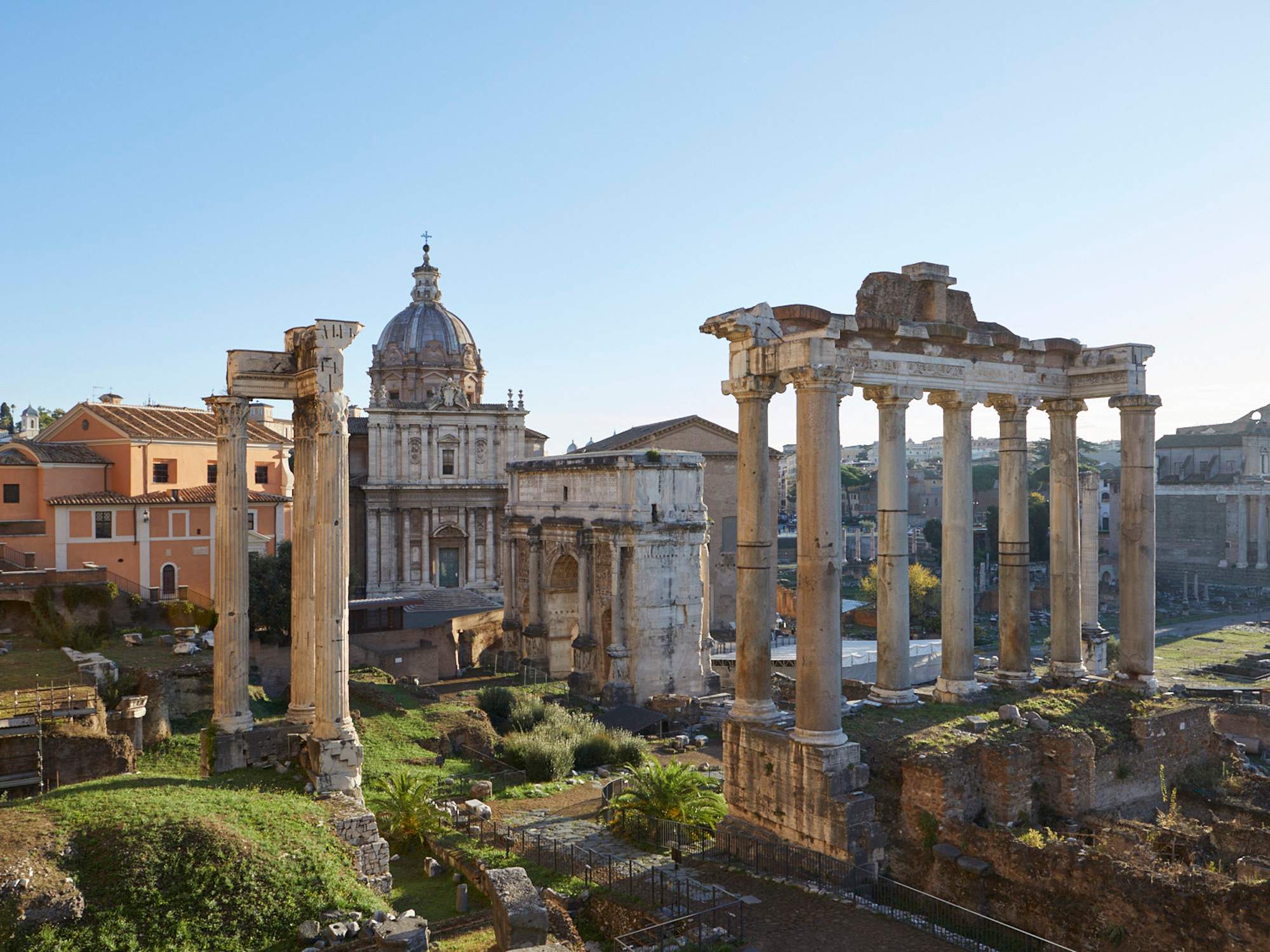 Though it includes later structures, the history of the forum began in the 6th century BC when a swamp was drained to create a central point for public life in ancient Rome. The ruins of the Temple of Saturn and the Arch of Septimius Severus are perhaps the most impressive. Italy is blessed with bright sunshine for a large part of the year and this space celebrates life – and commerce, communion and trade – long lived outdoors.
---
San Giorgio Maggiore
Venice
How to choose just one historic church from Italy's embarrassment of Renaissance riches and Baroque beauties? Truth be told, we could have picked almost any of them from a host of towns and cities but Andrea Palladio's San Giorgio Maggiore in Venice is majestic proof of Italy's influence on international design.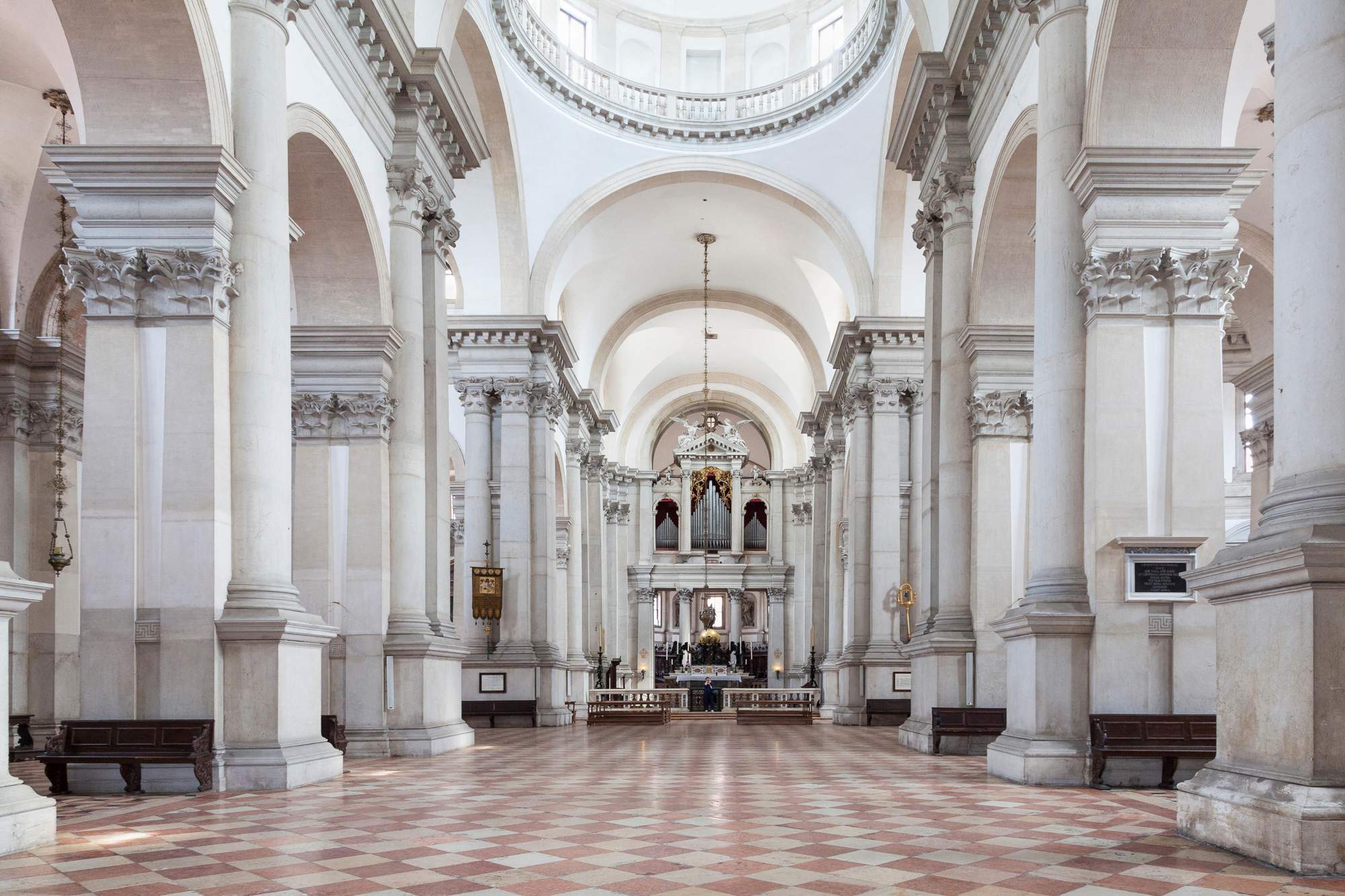 Palladio was an influential 16th-century architect who took elements of ancient Greek and Roman styles and brought them together with the humanist ideals of the Renaissance, creating a style based on symmetry. His design innovation informed later generations of architects and continued to dominate Western aesthetics for centuries.
The 1610 church's classical white exterior with its pair of stacked pediments took decades to construct (Palladio never saw it completed in his lifetime) and the bright interior is hung with works by Tintoretto.
---
Capri might be best known as a place to top up the tan and enjoy a sundowner with a sea view but those who are willing to venture away from the sunlounger will discover that it's also home to one of Italy's most fascinating residences.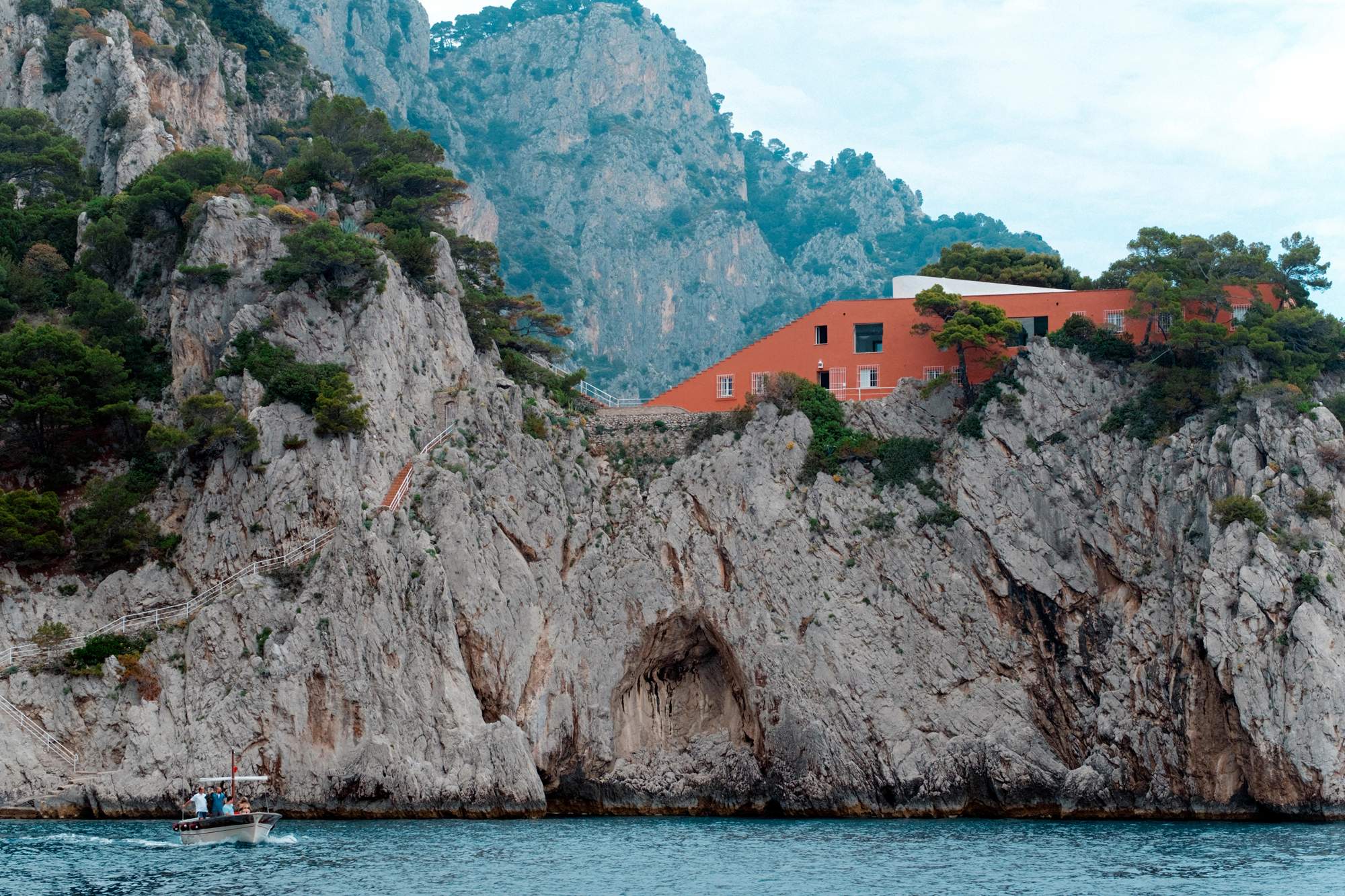 The big caveat here is that Casa Malaparte, built in 1938, remains a private property so you're going to have to find a clever vantage point to get the best view of its bold lines. Located on a remote nugget of coastline, the villa – essentially a long, red rectangle that's tipped with a cinematic staircase and topped with a vast sun terrace – is considered one of Italy's finest examples of rationalist architecture. All this makes it a location scout's dream and even if you've never caught its starring role in Jean-Luc Godard's 1963 film Le Mépris you'll have glimpsed it in the odd perfume ad.
---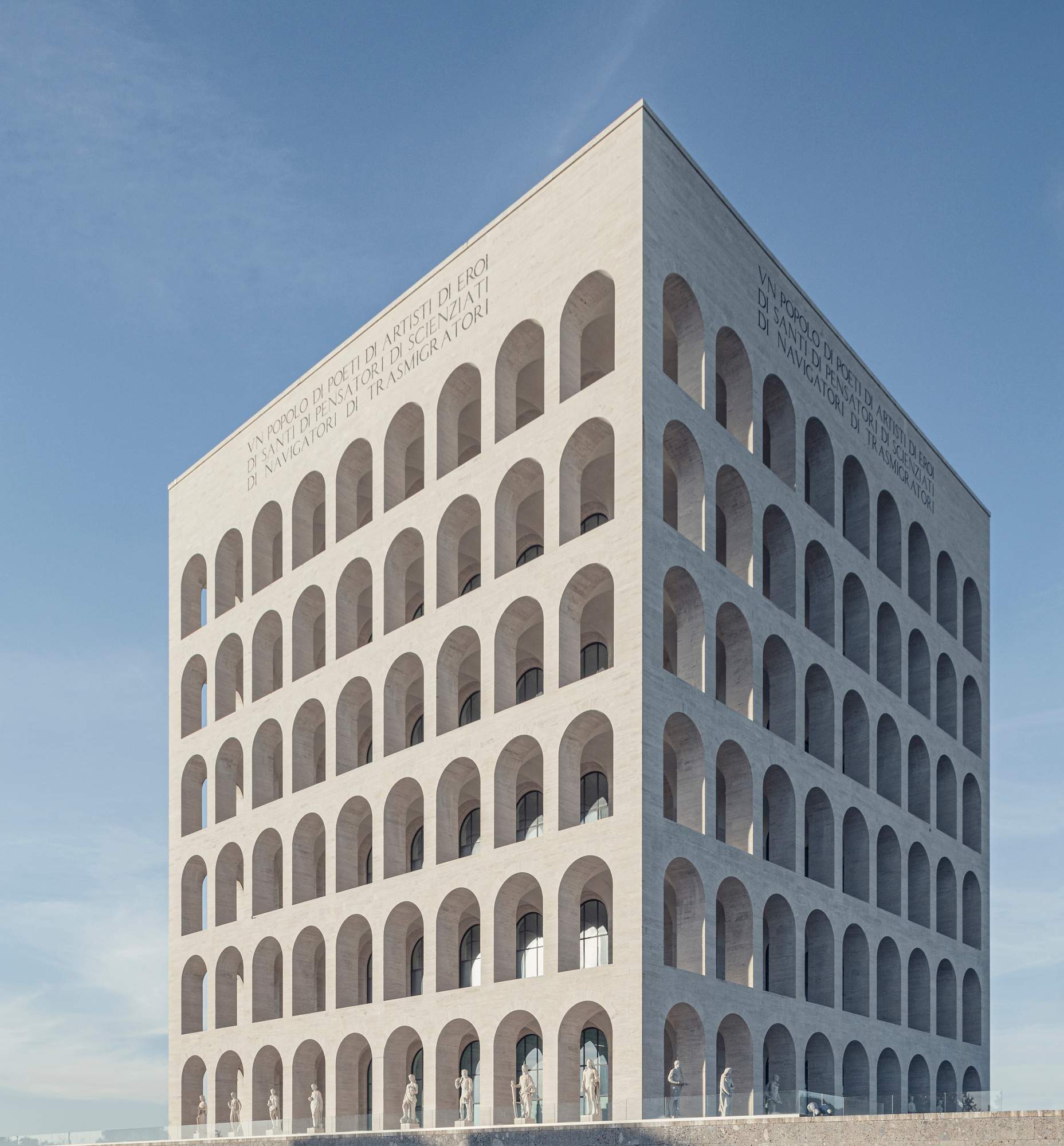 Palazzo della Civiltà Italiana
Rome
There's more to Rome's architectural vernacular than gilded domes and ionic columns, as this bombastic travertine cube (commissioned by Mussolini) attests. The Palazzo della Civiltà Italiana in the eur district is perhaps the city's clearest example of fascist architecture. In 2015 it became home to the HQ of luxury fashion brand Fendi – not without a dose of controversy.
---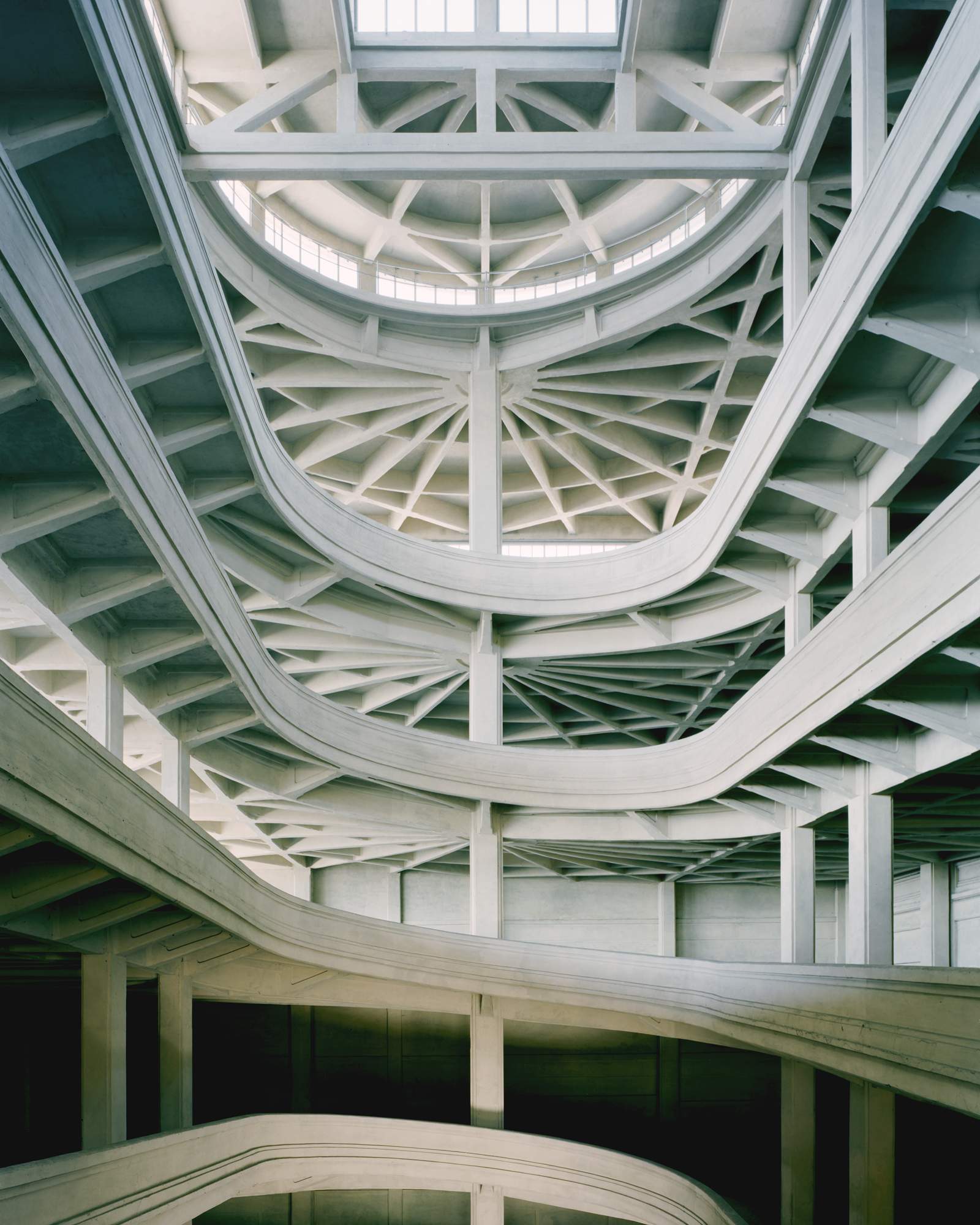 Fiat Lingotto factory
Turin
Fiat's Lingotto factory, designed by Giacomo Mattè-Trucco in 1923, is the architectural embodiment of the production line. Materials entered on the ground floor and vehicles took shape as they climbed the ramp that snakes through the five storeys. On the roof, the fully formed car would emerge onto a 1km-long test track. Production stopped in 1982 but the complex was remodelled by Renzo Piano in 1989, with an exhibition centre and hotels.
---
Oberholz Mountain Hut
South Tyrol
This Dolomites project, opened in 2016, is a collaboration between South Tyrol native Peter Pichler and Slovakia-born Pavol Mikolajcak. It features handsome cantilevered structures that fan out to face the peaks but the interiors are its most spellbinding feature. Dominated by a giant wooden ribcage, the space is a modernist play on the South Tyrolean Stube – a wood-panelled parlour found in farmhouses and restaurants.
Three interiors to admire
Although we've selected a few choice buildings to sum up what Italy does best, The Monocle Book of Italy delves far deeper into Italian design. Here are a few inspiring interiors to get you started.
1.
Teatro Regio, Turin
The Carlo Mollino-designed theatre hall is, oddly, shell-shaped. It can host 1,500 people in its red velvet stalls, while 139 opulent boxes line the room. The audience is lit by a chandelier made up of 1,762 aluminium tubes and 1,900 Perspex sticks.
2.
Olivetti HQ, Venice
Smack-bang on St Mark's Square, under Venice's storied porticoes, sits this unexpected corner of modernism. Designed by Carlo Scarpa, the showroom for the electronics firm was commissioned to match the technology held within. The space is dominated by a bold (yet apparently floating) staircase.
3.
Apartment lobbies, Milan
The reconstruction flurry that followed the Second World War brought with it plenty of palazzine (buildings). Today, the majority of city-dwellers inhabit apartments, often accessed via comely lobbies. One of our favourite blocks on Milan's Corso Italia features mosaics by Francesco Somaini.
Photographer: Felix Odell, Image: Shutterstock, Fillippo Poli, Alamy, View Pictures, Christian Flatscher