Briefing / Global
Cities
Briefing
Japan's mixed-generation living experiment finds success; Lucerne's train station goes underground; a Tel Aviv-based start-up helps US city leaders hear what residents are saying.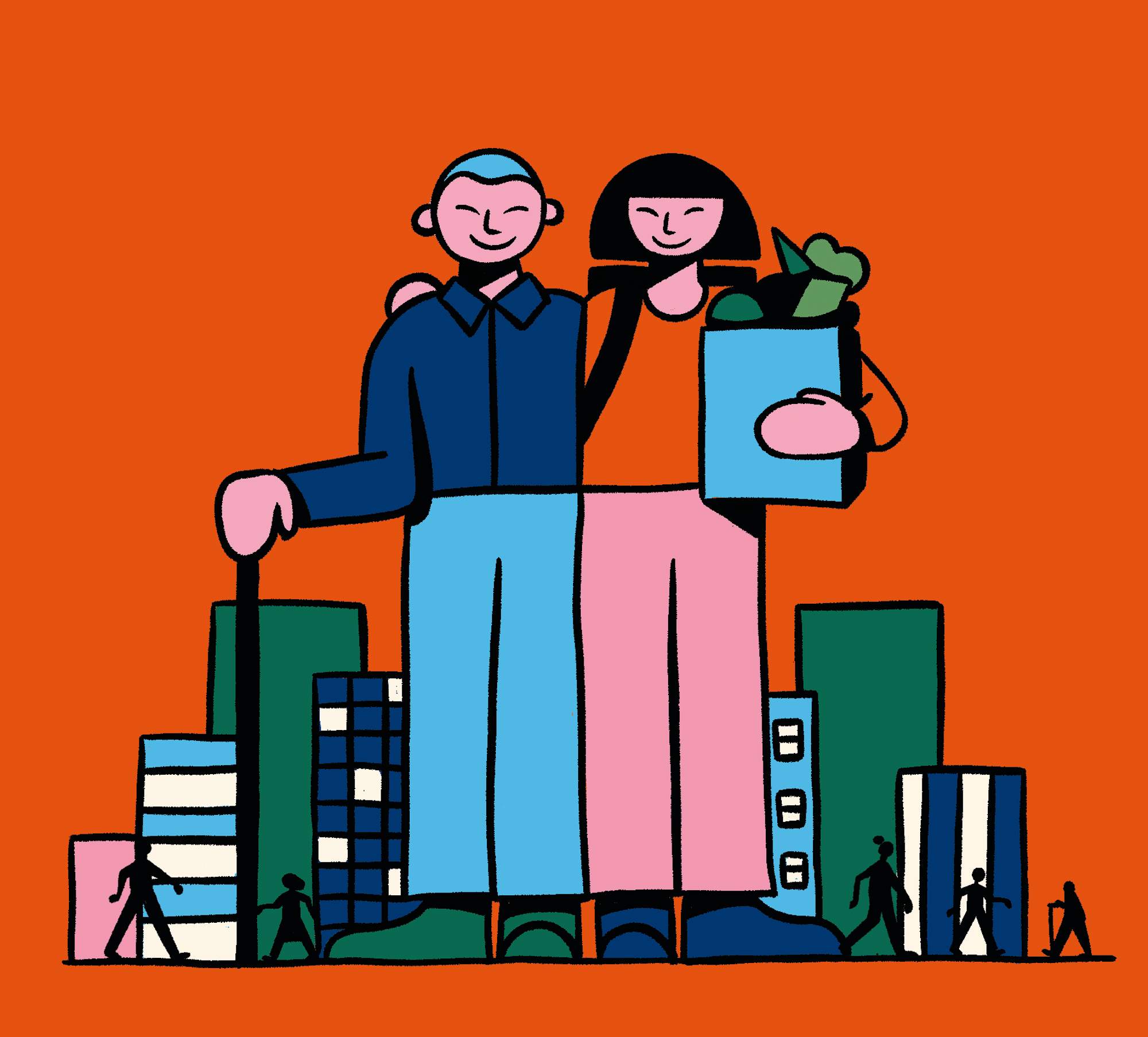 Protect your elders
japan — housing
While the consequences of ageing populations are felt in many parts of the world, Japan has particularly struggled. But the country has also pioneered some creative solutions. Kozoji New Town in the city of Kasugai offers a brilliant example.
Like many similar developments across the country, Kozoji New Town was built by Japan Housing Corporation in the 1960s at the dawn of Japan's economic boom. The 710-hectare plot of land was designed as a smart urban project with houses, danchi (social-housing blocks), shopping centres and sports facilities, to accommodate about 80,000 residents.
Fast-forward to 2014 and the development's population had decreased. And those remaining had aged: 28 per cent of those still in the danchi and houses were over the age of 65, with many feeling isolated and lonely.
The solution? "Building a mixed community," says Tomohiko Itokawa, the danchi manager at Urban Renaissance Agency (formerly Japan Housing Corporation). It joined forces with Kasugai City and by chance the nearby Chubu University was also exploring ways to connect its students with the community. "So, we decided to collaborate by accommodating students in our danchi."
Today, students who live in the danchi contribute to the community by participating in disaster drills and street clean-ups with the elderly residents. The students receive a 20-per-cent discount on their rent and the feedback from seniors has been uplifting. "Interacting with younger people has made them more positive and outgoing," says Itokawa. "Also, annual events like summer festivals tend to be discontinued in a community with no vitality but here students participate too." It goes to show how cross-generational co-operation can make a big difference.
---
Walk the walk
toronto — planning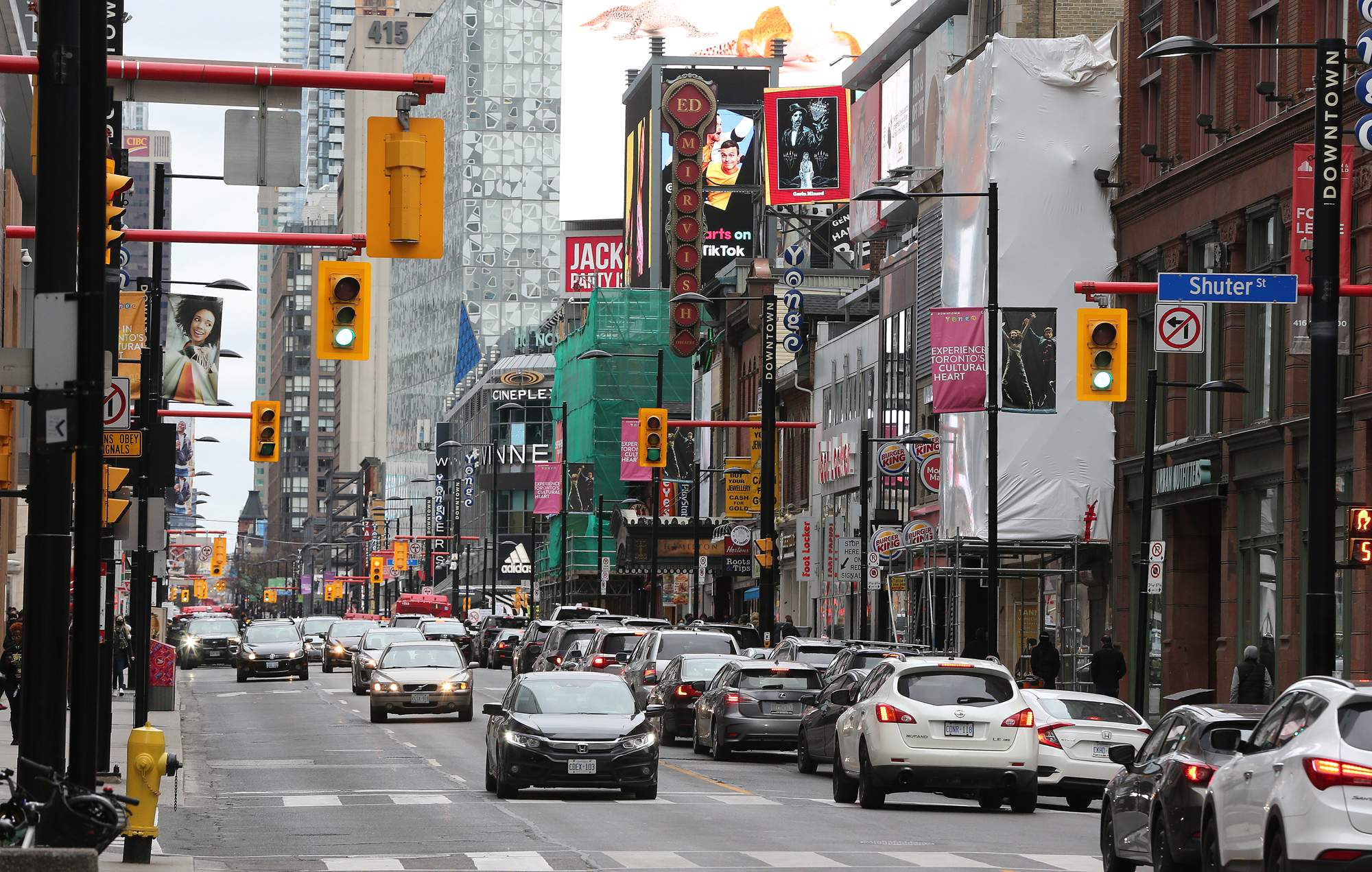 A kilometre-long stretch of Yonge Street, one of Toronto's busiest and most storied thoroughfares, is to be partially pedestrianised. The current four driving lanes are to be reduced to two, replaced by wider pavements and bike lanes. It's a bold move but one that has received almost universal approval. The development marks a welcome new chapter for a street along which many chapters of Toronto's recent history have run their course.
Q&A
eyal feder-levy
CEO & co-founder, Zencity
Tel Aviv
Being a smart city leader means knowing when to listen. No one knows that better than Eyal Feder-Levy, ceo and co-founder of Zencity. The Tel Aviv-based start-up uses AI to chart opinion and sentiment in cities, counties and soon states – drawing from channels such as social media, online news, message boards and municipal phone services – which local governments can then analyse to make informed policy decisions. Since it was founded in 2015, Zencity has started working with more than 200 cities including Los Angeles and Chicago. In 2020, the company won the Smart City Expo World Congress Award. Feder-Levy tells us why his start-up is more necessary than ever. 
You say that there is a blind spot in the way the public's opinion is read. Why?
Municipalities deal with what we call stp, the "same ten people" problem. It's the oversampling of the loudest and strongest voices. Those are the people you usually see in council meetings or protests but they do not always represent the wider community. This is where we come in. We collect millions of resident-generated data points from a multitude of sources and analyse real-time responses to policies.
How did you help municipalities to respond to the coronavirus crisis?
Take Austin, Texas. When the city announced a new round of stay-at-home orders last March, city officials saw a spike in negative discourse but they were not sure what incited it. With our platform, they quickly understood that residents were voicing specific concerns about people experiencing homelessness. The city quickly adapted its policies.
The distance between elected leaders and the public is not just a municipal issue but also a national one.
True. However, cities cannot afford to be populist like national governments can. Their accountability requires solutions that overcome politics and build mutual trust. We sometimes do not realise how eager city officials are to get the whole picture. Public servants want to do better when making hard decisions and data helps them to do exactly that.
Deeper connections
lucerne — transport
To keep up with an increasing number of commuters, Lucerne's train station is going underground. A preliminary plan for a chf2.4bn (€2.16bn) renovation would see the station building move below ground and two new tunnels added. The land where the station building currently sits will become a lakeside public square. The space will be car-free, with new greenery and benches, in a bid to attract city residents – as well as commuters and tourists – to enjoy the space.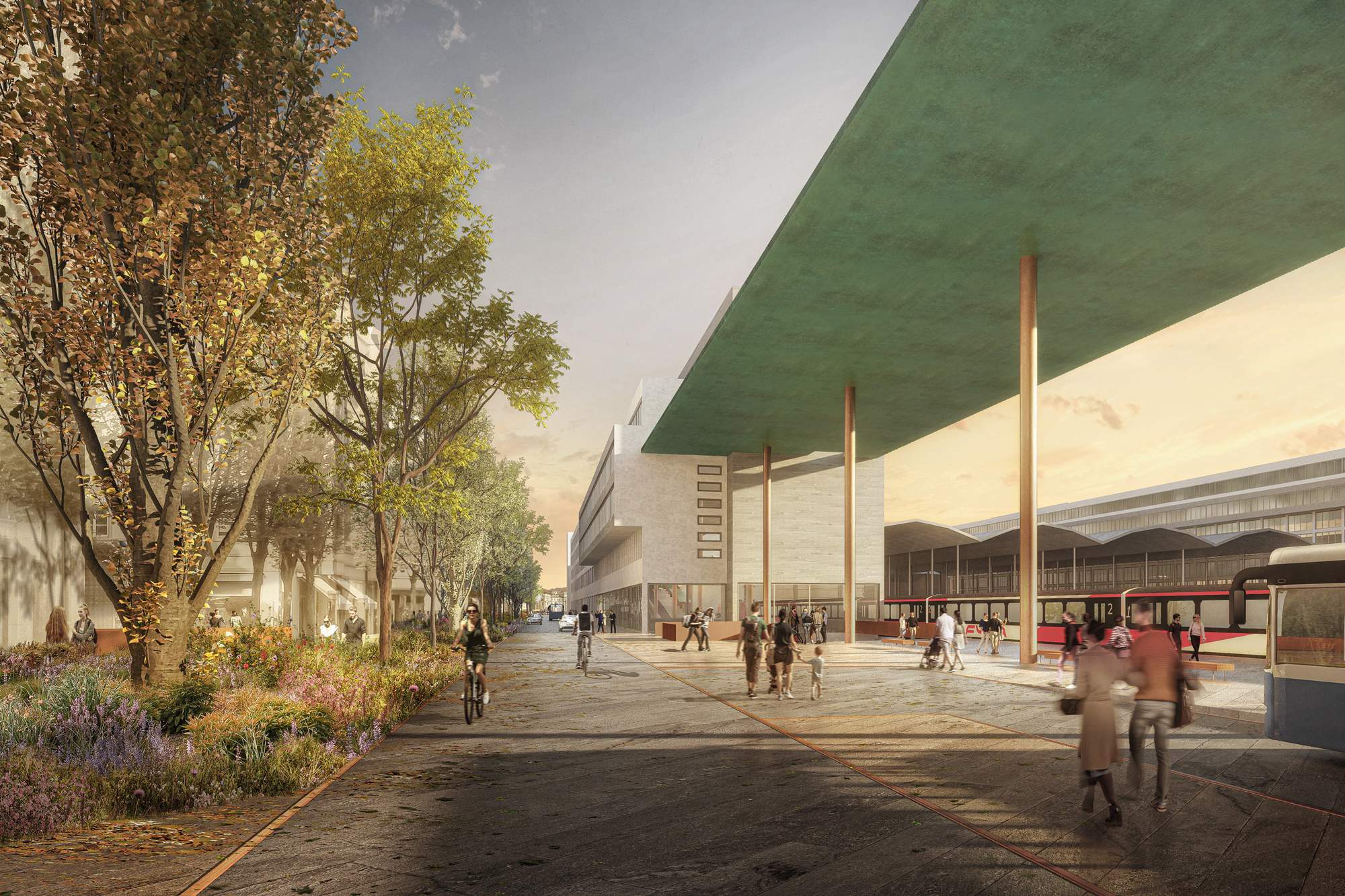 Image: Team Güller Güller, Atelier Brunecky, Zurich, Getty Images. Illustrator: Daniel Triendl