Briefing / Global
Design
Briefing
A unique retail concept for fashion giant Maison Margiela and a conceptual Japanese space that has made the most of a modest budget.
Q&A
anne holtrop
Studio Anne Holtrop
Bahrain
Anne Holtrop – born in the Netherlands, based in Bahrain – made heavy use of gypsum in his first retail commission designing new shops for avant garde fashion brand Maison Margiela. He shaped the malleable material while wet and approached it like a textile to create unusual lines reminiscent of the draping techniques used by Maison Margiela's creative director John Galliano when he creates clothes. "I did not go to other stores as research," says Holtrop. "I went to Galliano's atelier to understand how he works and to see how to interpret that as architecture." The result is a series of distinctive shops in London, Osaka, Paris, Chengdu and Hong Kong each of which point towards a different idea of what a retail space might be. 
Your usual approach is very site-specific. With the Maison Margiela shops, how did you balance that with the need for them to have some consistency?
There is, of course, the constraint of a brand identity that should be recognisable all over the world. We knew the architectural identity we developed would be used for all the new stores. Therefore, I decided that the design should not be fixed by the outcome but by a process of making that would yield a different result each time. The gypsum casts are defined by the constraints of the existing space: the height of a room, strange corners or existing columns all leave an imprint. In that way every shop will generate its own spatial conditions.
What effect do you want the spaces to have on visitors?
I wanted them to have a real experience that can only be had by a direct engagement with the space. The experience of architecture is not just visual: that is what we miss when we stay online. Other senses are so much a part of our understanding of things – the smell of the gypsum, feeling the imprint of the textiles on it. When people come in [to the shops] they feel compelled to touch the walls.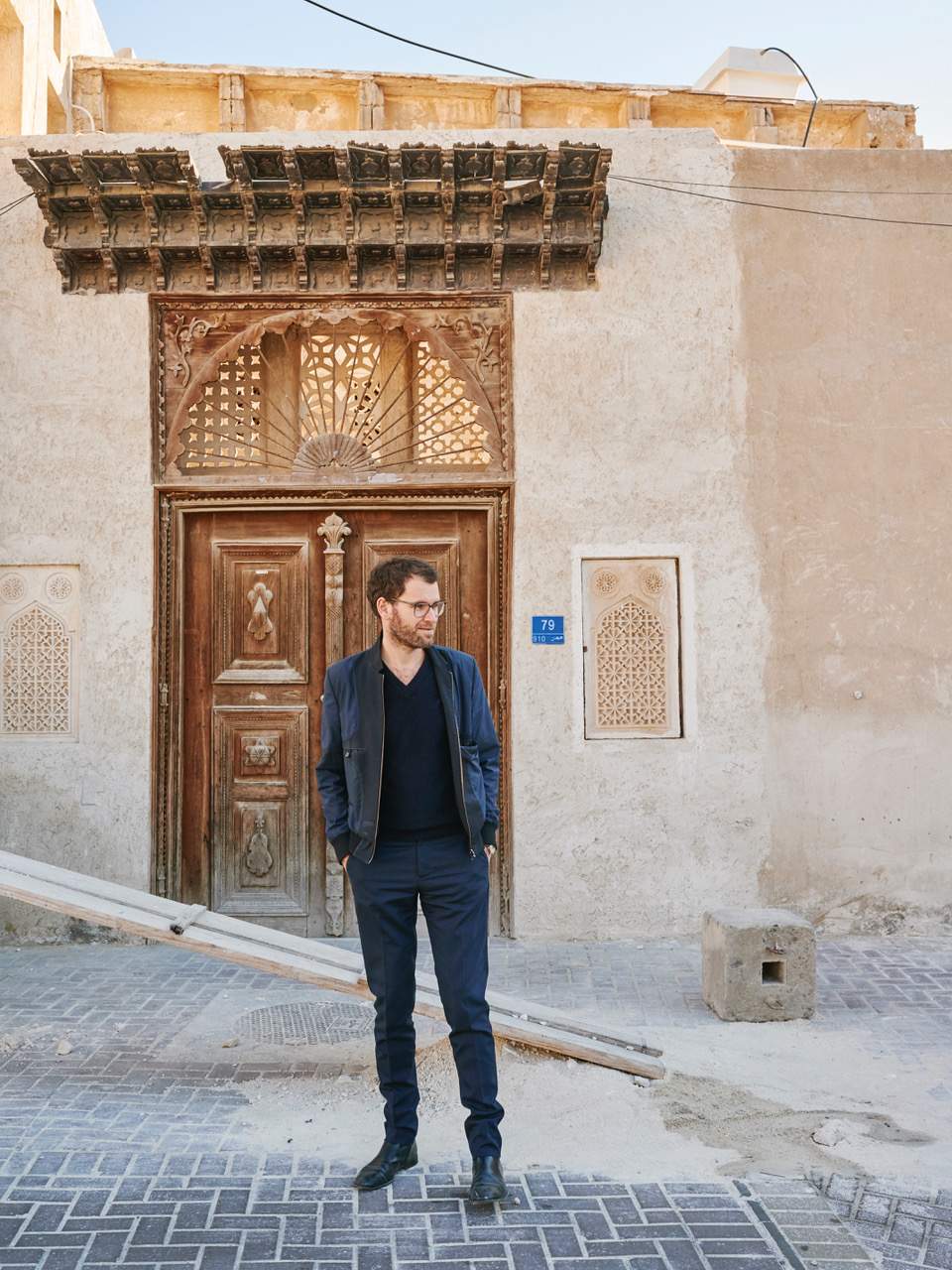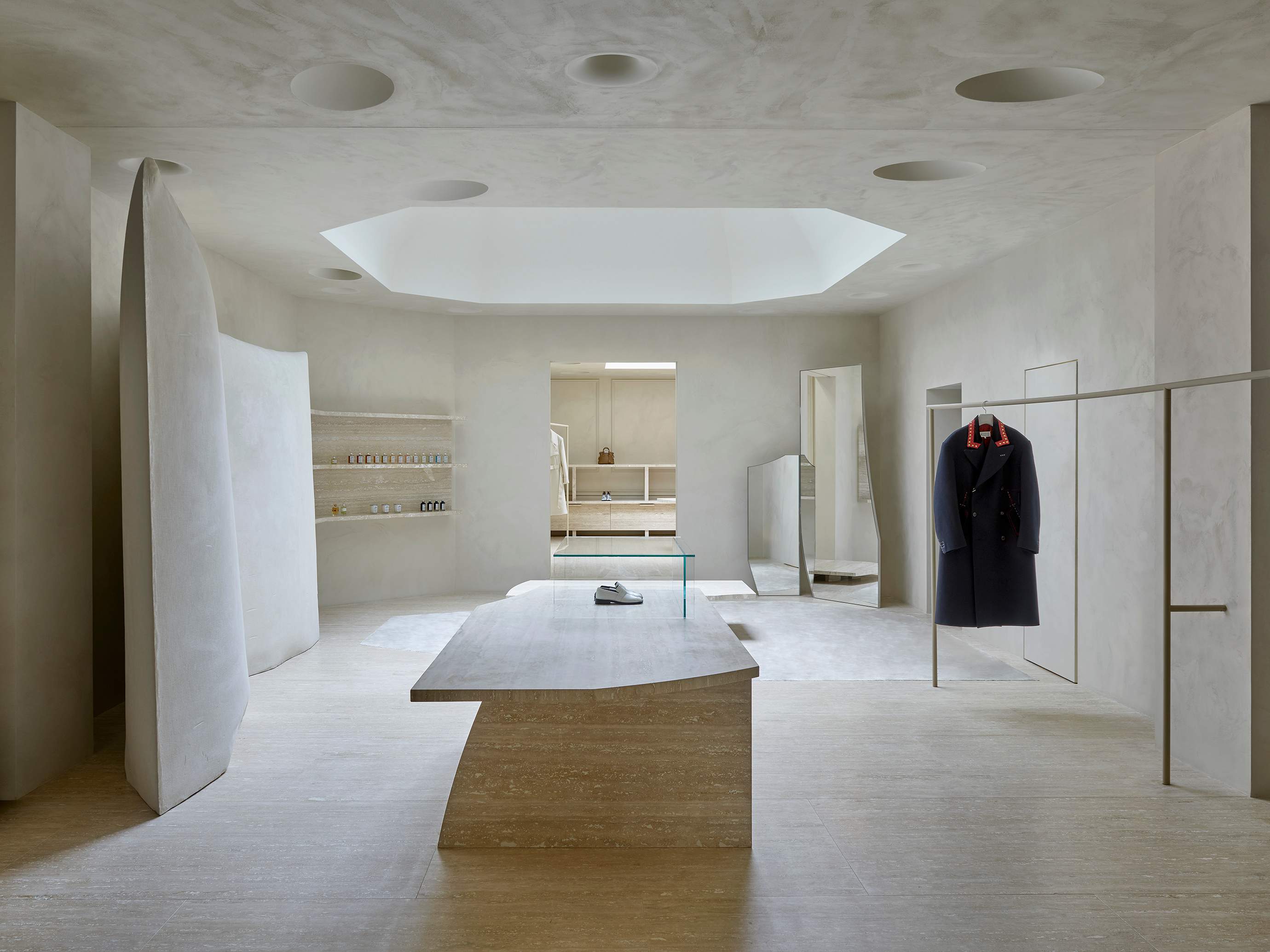 What is wrong with luxury fashion shops and how are you addressing that in your work?
For me fashion expresses our personal and cultural identities and lifestyles, or those we wish to connect with. When you enter certain shops, you feel able to explore and experiment with how you relate to that. In other shops, I walk in and feel there is no place for me; it's all defined, pre-set, a very polished world. In our design we hope the work remains open-ended and free for interpretation, and in that way visitors can make up their own understandings and feel connected. When a place is open you start engaging more with it.
anneholtrop.nl
Theatrical display
japan — architecture
"Playhouses in England also have a role as community centres, where people can gather and interact with each other," says Kazumasa Takada, one half of London-based architecture firm Pan Projects, which worked on the refurbishment of blbg's Tokyo retail space that aims to reconnect shoppers with bricks and mortar.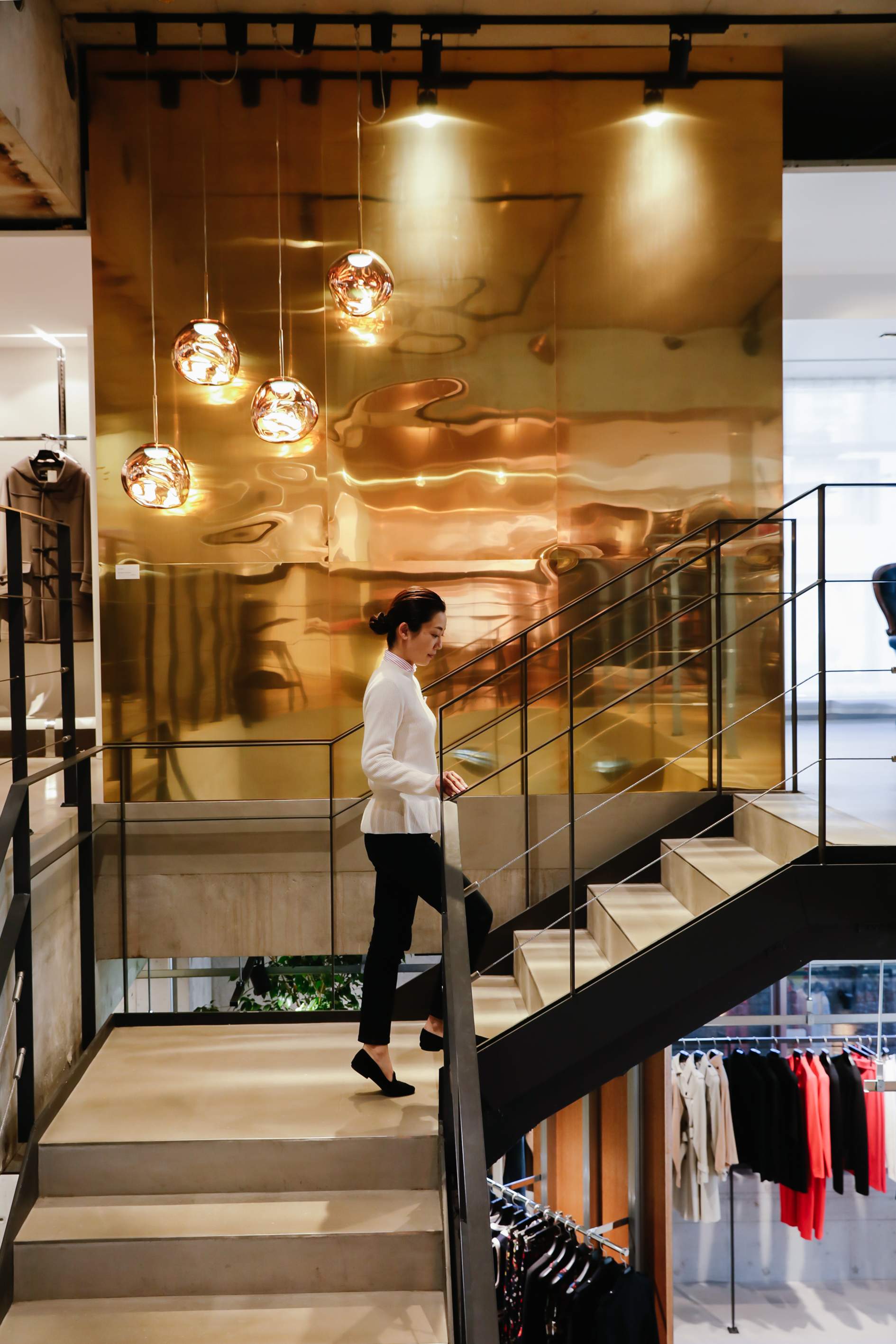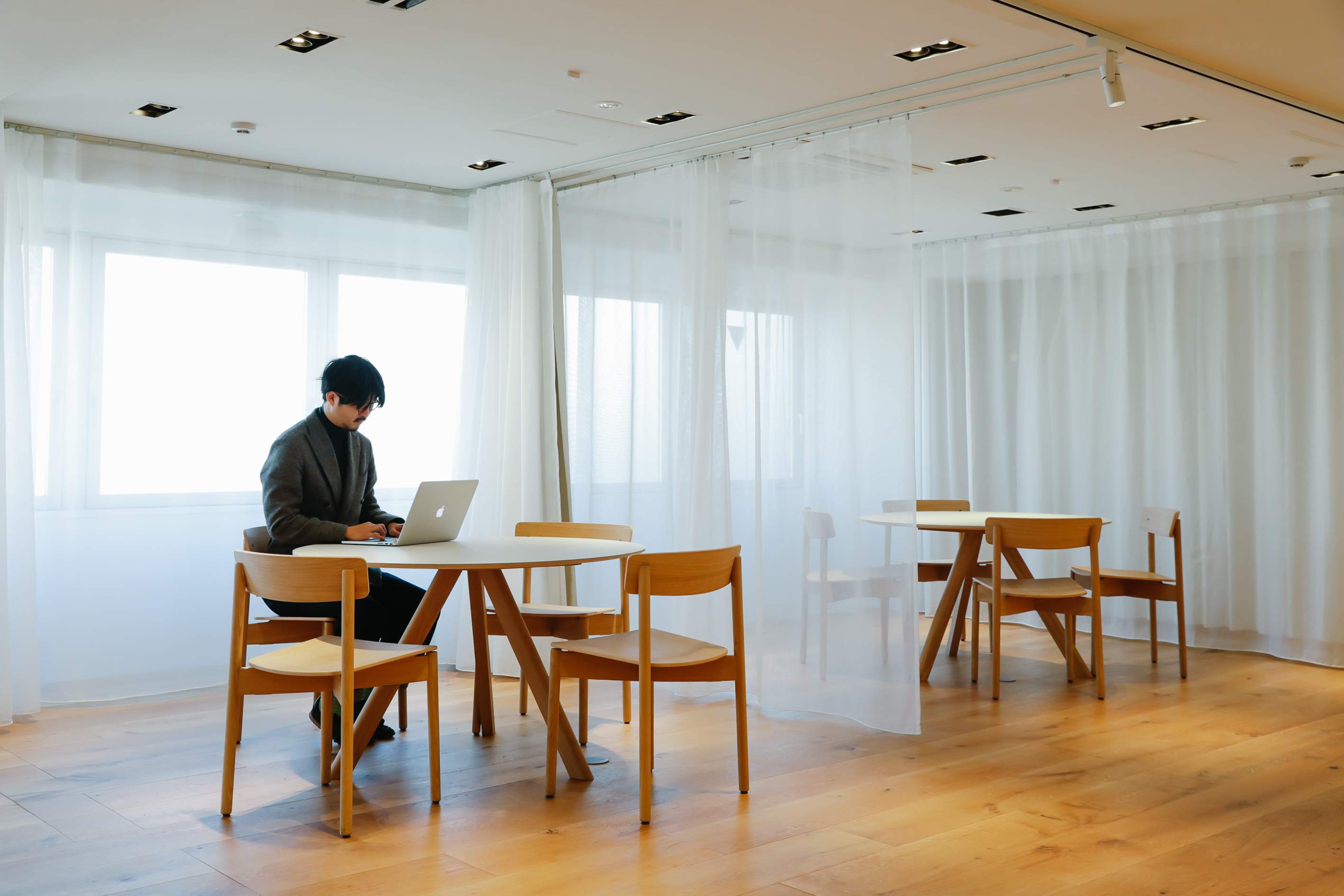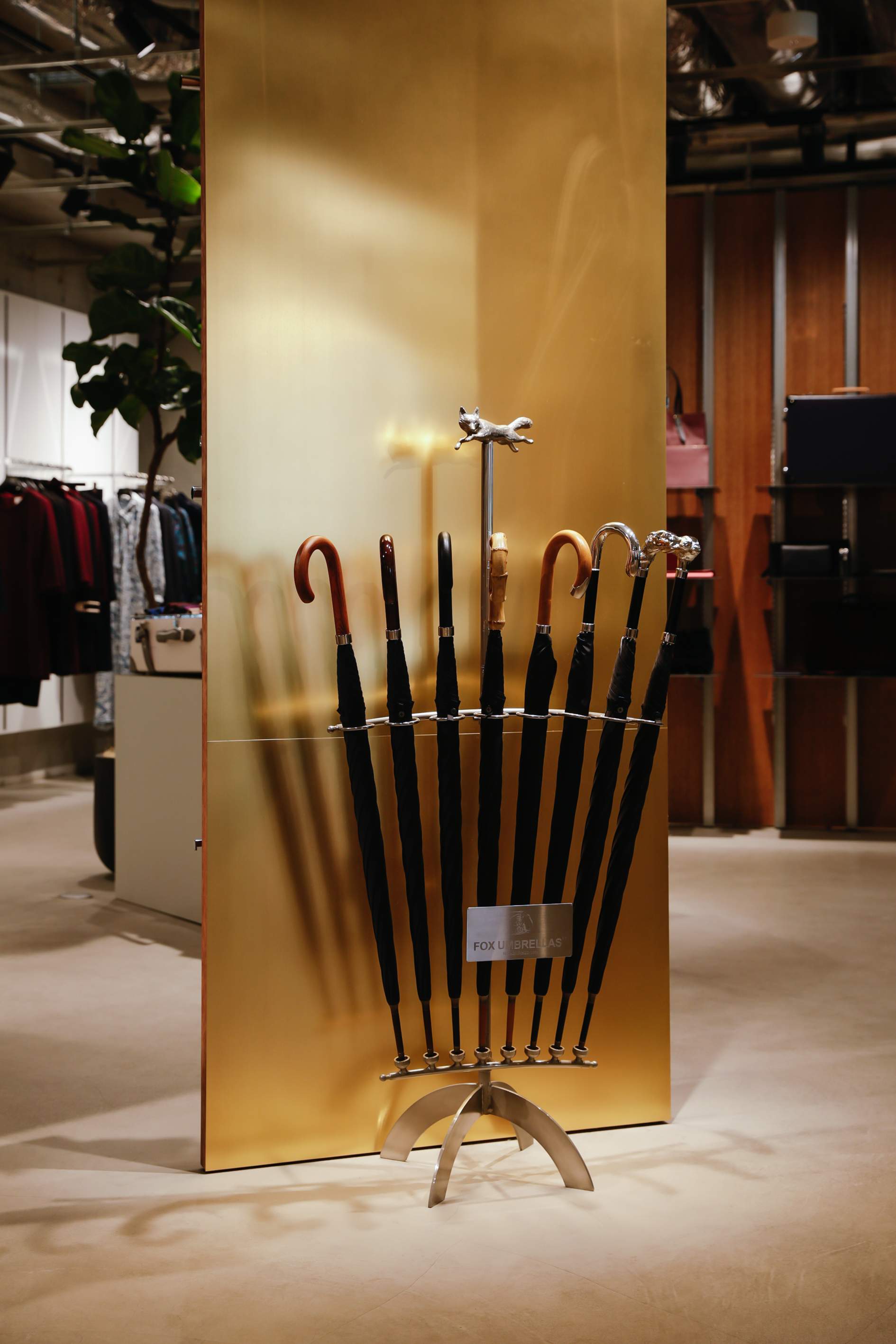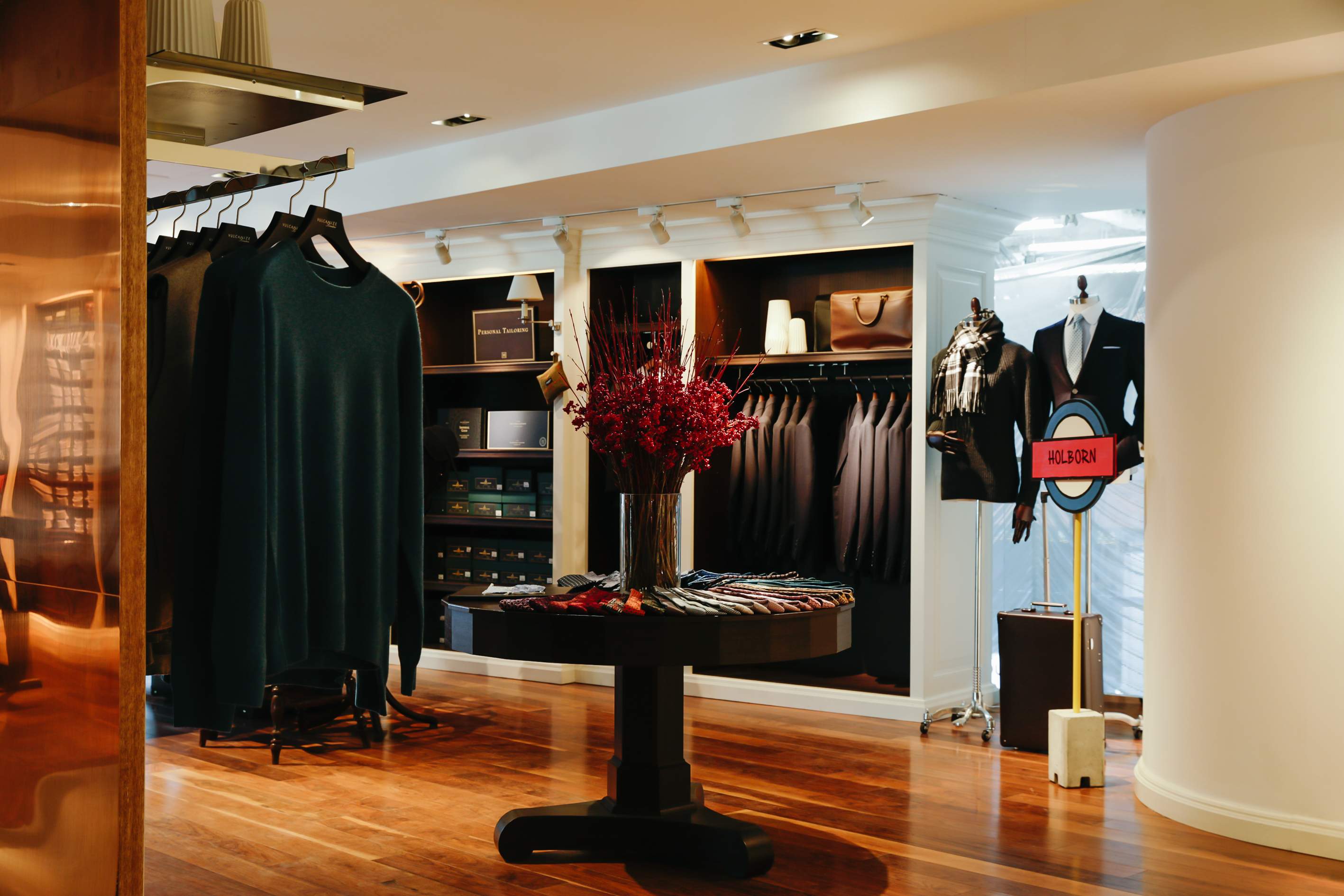 The project was focused on updating an existing shop for blbg, which specialises in British luxury brands, and the designers worked alongside Tokyo-based architect Haruki Oku. To create flexibility for a rotating roster of products, the architects chose a stripped-back interpretation of the traditional theatre, with stage sets that allow the venue to take on a variety of looks.
"The walls can be placed in ways that guide customers around the products"
The first floor features 13 moveable walls finished with brass, aluminium and copper, which are light enough to move on a 360-degree pivoting ceiling axis. "The walls can be placed in ways that guide customers around the products," says Takada. "When a fashion event is taking place they can be rotated to open up the space."
pan-projects.com
Take the weight off
usa — furniture
US furniture-maker Emeco has looked to the organic forms for which Japanese industrial designer Naoto Fukasawa is known in its collaboration on these recycled aluminium stools. The product's name, Za, is from the Japanese term for "a place to sit" and these sturdy seats offer a fine perch indoors or out. They can also double as side tables – and offer the lowest carbon-production footprint of any of Emeco's furniture.
emeco.com
---
Block colours
france — architecture
Bringing new buildings into a historic neighbourhood is never easy but Paris-based architecture practice lan has done it with a deft hand in this residential development in Strasbourg. The eight blocks are dense to emphasise a relationship with the terraced buildings nearby and a daring approach to the use of colour draws from the palette of the surrounding area.
lan-paris.com
Mobile reset
by Nolan Giles
Usually at this time of the year I'm digging my way out of an email inbox packed with press releases for Milan's annual Salone del Mobile trade fair. It's the most exciting moment in the design calendar but also one that became so bombastic in terms of its scale that it was difficult for furniture companies to enjoy cut-through with key customers.
A recent visit to the top names in Italian furniture in Milan revealed how the brands that typically focus their entire marketing efforts on this single key event feel slightly liberated that there is no Salone in April. Much creative thinking is taking place at their HQs and the budget is being spent elsewhere – websites long in need of an update are being overhauled, as are company headquarters, brand museums and showrooms across Milan. All of these efforts have become integral to various schemes designed to bring customers closer to their companies.
Italian furniture-makers will enjoy the chance for more constructive conversations with buyers
At this stage Salone has been postponed until September but even then it's har to imagine the delayed jamboree will see many visitors from the US and the all-important Chinese market flying in. But after their revamping efforts, the Italian furniture-makers (whose voices at Salone have been somewhat drowned out by all the global tech and fashion megabrands present in years past) will doubtless enjoy the chance to embark on more constructive conversations with those who are there to place orders. And, importantly, this moment offers the opportunity to bring Salone del Mobile, which was originally conceived as a global trade event for the furniture industry, back to its prestigious roots. 
Photographer: Fuminari Yoshitsugu. Illustrator: Masao Yamazaki. Image: Fabian Frinzel, Charly Broyez