Rural revival / Belgium
Field work
With its wide-open spaces and commerce-friendly buzz, the Westhoek region is proving that rural spots can be business hubs too. Welcome to the real remote working.
Old farms dot the landscape, while fields of hops flow into acres of potatoes and wheat. The feeling of remoteness and tranquillity is exceptional for Flanders, a heavily built-up part of Belgium. And yet, despite the feeling of being away from everything, the Westhoek – an area of the country that sits just across the border from the northwestern piece of France known as Le Nord – is very much connected to the world. Indeed, as people reconsider their work environments as a result of the pandemic, spots such as these – rural but within easy proximity of the urban too – are set to gain.
The Westhoek is just half an hour's drive from the city of Lille in France, which has an international airport along with tgv and Eurostar connections to Brussels, Paris and London. The region offers a high quality of life: more space, nature, less traffic and lower property costs than in other parts of Belgium,  making the Westhoek an attractive area in which to invest, work and live. And whereas other rural areas are fighting a brain drain and a lack of homegrown talent, the opposite is happening here.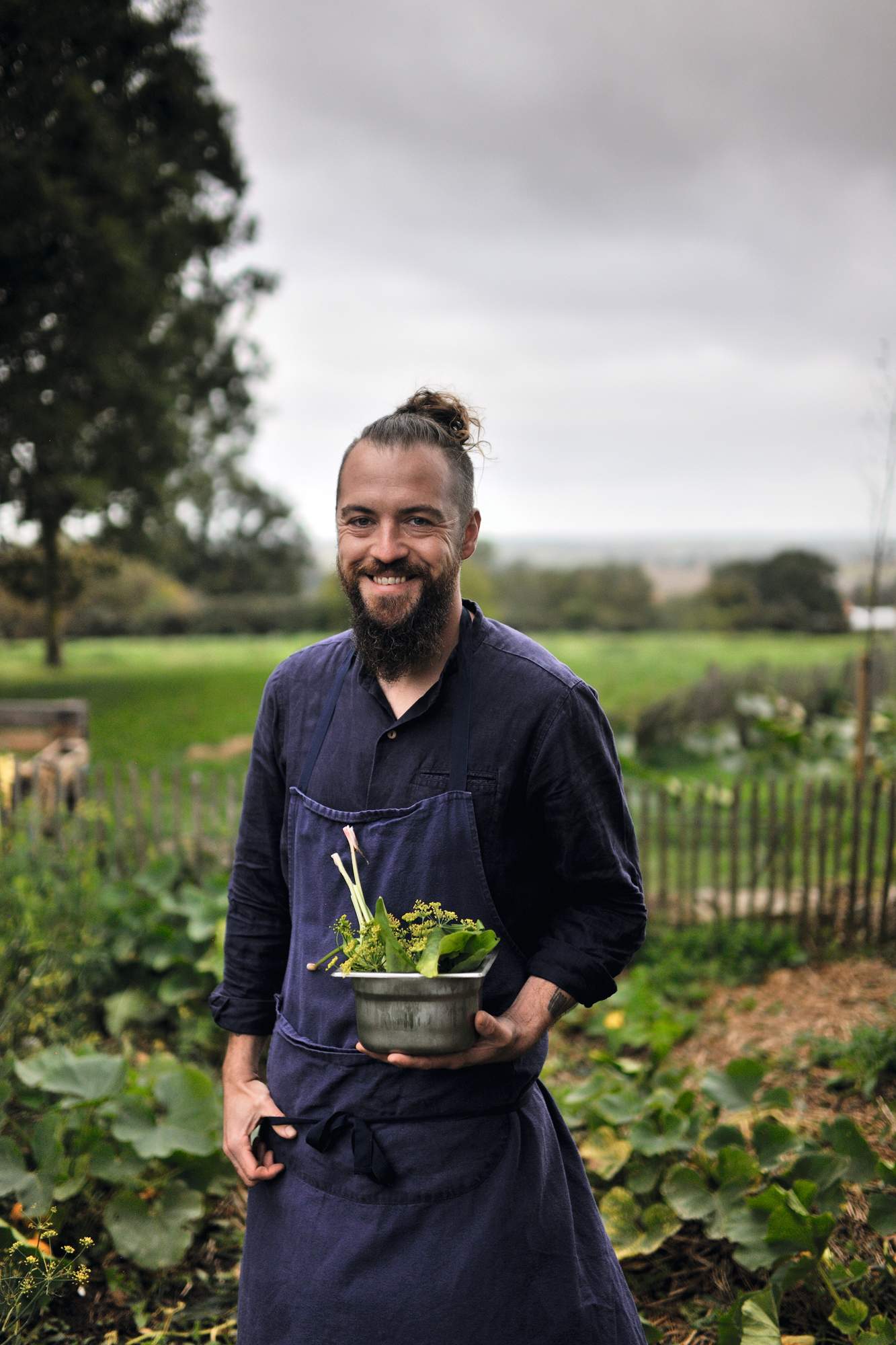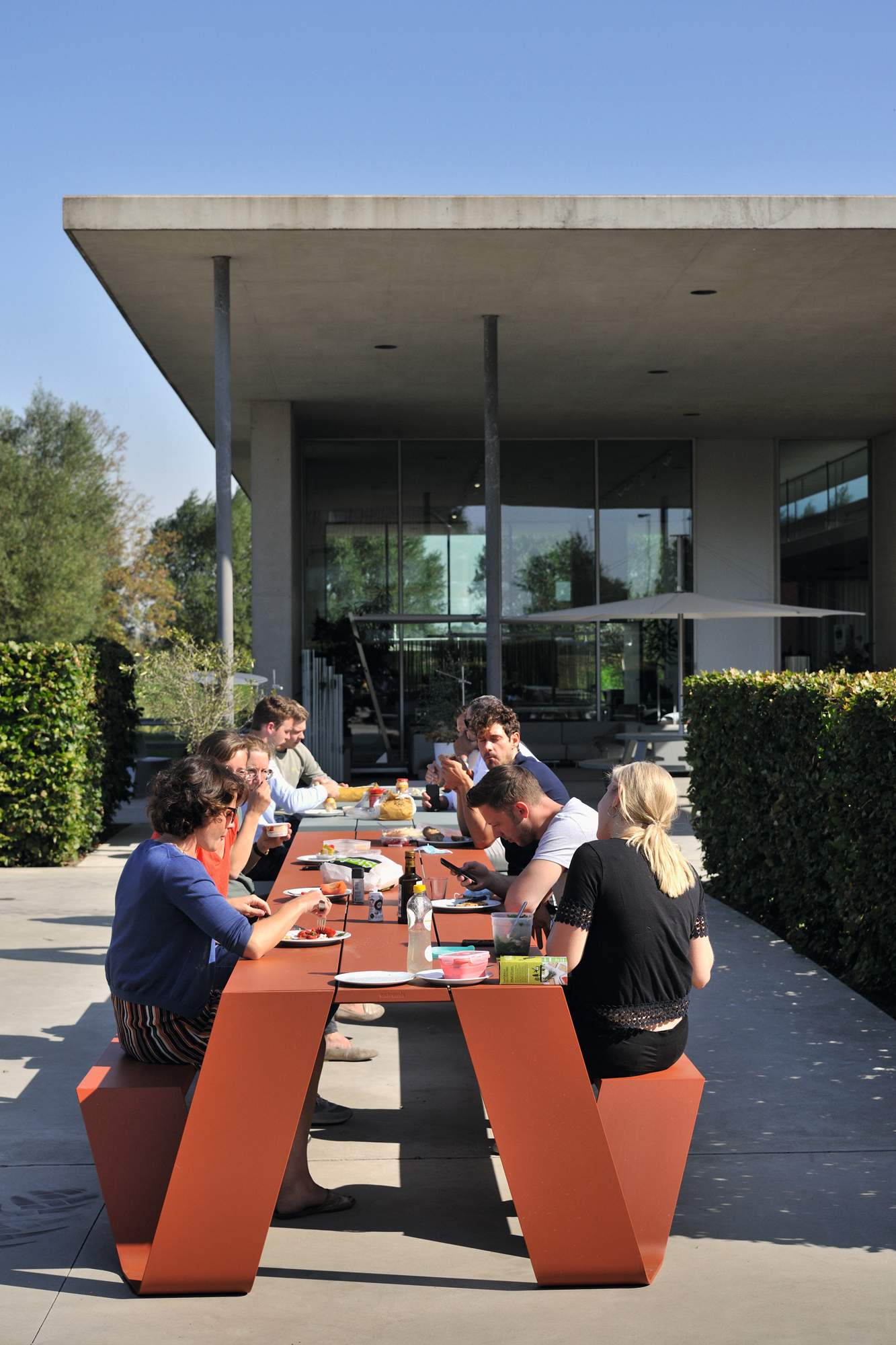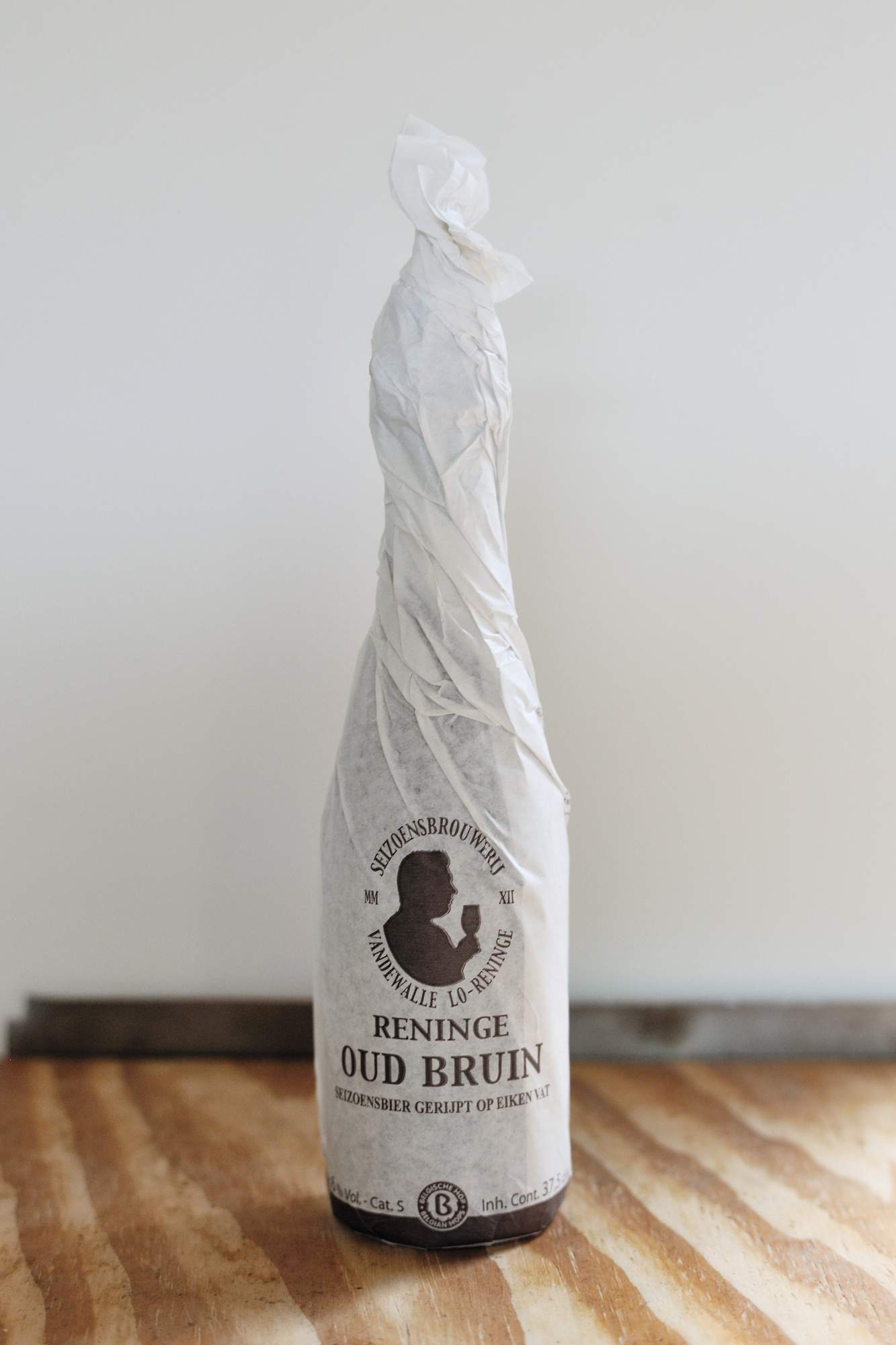 The fact that designer and entrepreneur Dirk Wynants has no desire to move his outdoor-furniture company Extremis to another, more commercial region in Belgium says it all. "The Westhoek is a very rural, quiet and almost forgotten corner of Belgium, where the views are fantastically open and far," he says. "Whenever you leave home you will nearly always meet someone you know – and I love that."
Wynants' wife was born near the small town of Proven and he ended up a resident himself when he followed her there. The son of a cabinet-maker and an interior designer, he started his own furniture company in a garden shed in 1994 with only €6,000 of capital. "I was early [with the idea] but my timing was right. The demand for outdoor furniture took off, together with a willingness to spend money on it, so I was able to open up a factory where the furniture is still designed and assembled," he says. Today, Extremis exports 80 per cent of its designs to 80 countries worldwide and employs 50 people. It has an annual turnover of almost €12m and a US subsidiary in Michigan.
It's a short drive from Proven to the historic city of Ieper – famous for its daily "Last Post" salute to the fallen of the First World War – where architect and designer Nick Top lives. Top could have worked and lived in a faster-paced city but he decided to stay in Ieper and use it as an accessible hub from which to work on projects in Belgium and further afield, which range from his recent restoration of a huge Tuscan estate to designing the interior of a superyacht.
"The companies here are small and can deliver tailor-made products, which is perfect for the high-end clients I am working with"
As the owner and founder of his previous interior design company, Top Mouton, which was also based in the Westhoek, he spent 20 years travelling around the globe for architectural projects, from New York to Sri Lanka. "I love living and working in the Westhoek because it allows me to work in a very organic way with regional artisans here in Flanders and across the border in France: from masonry to weaving and very precise, handmade metalwork," he says. "These companies are small and can deliver tailor-made products, which is perfect for the high-end clients I am working with."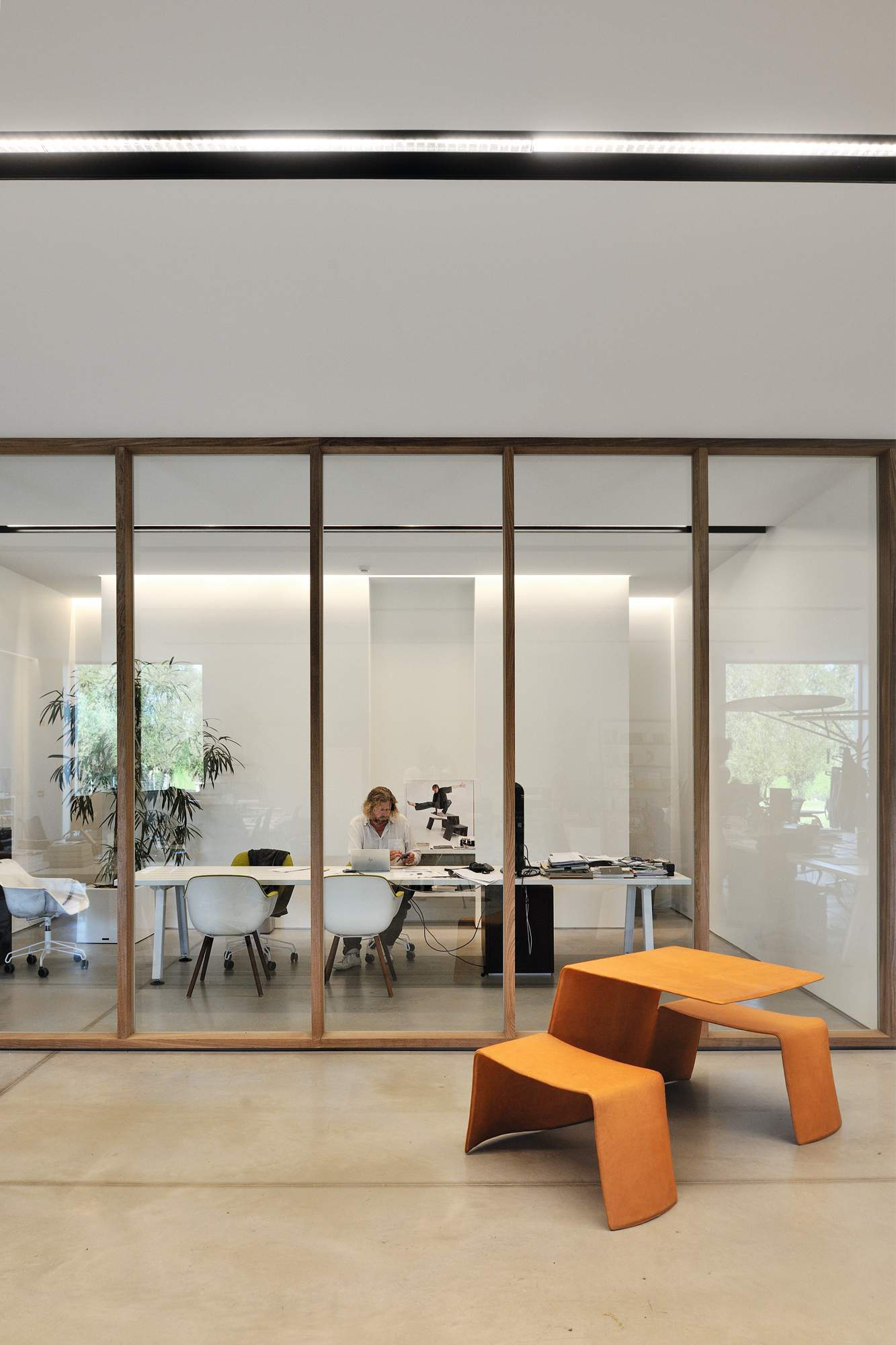 Top often eats at the Auberge du Vert Mont in the hamlet of Boeschepe, just inside France. The family-owned business opened in 1982 in an old farm on a hill with great views. The restaurant's young French chef, Florent Ladeyn, always wanted to work here. While studying for a literature degree he worked in the restaurant's kitchen and fell in love with the job. "I felt more passionate about the simple Auberge food than fancy gastronomy," he says. "We do things differently here and have been using completely local produce for several years now, meaning no chocolate, spices, coffee or almonds. Homegrown and biodynamic vegetables come directly from farm to table – with no middlemen." He adds that the terroir of the region is rich and the soil fertile, with the North Sea providing plentiful additional produce. 
"The companies here are small and can deliver tailor-made products, which is perfect for the high-end clients I am working with"
Ladeyn has refused offers to open a restaurant in Paris because he feels a part of this countryside, surrounded by everything he loves and values. The Auberge, which has a small guesthouse, still welcomes loyal customers from the days when the chef came here as a child. "We are receiving more and more guests from further afield – a lot of Parisians too – but most of our customers are locals."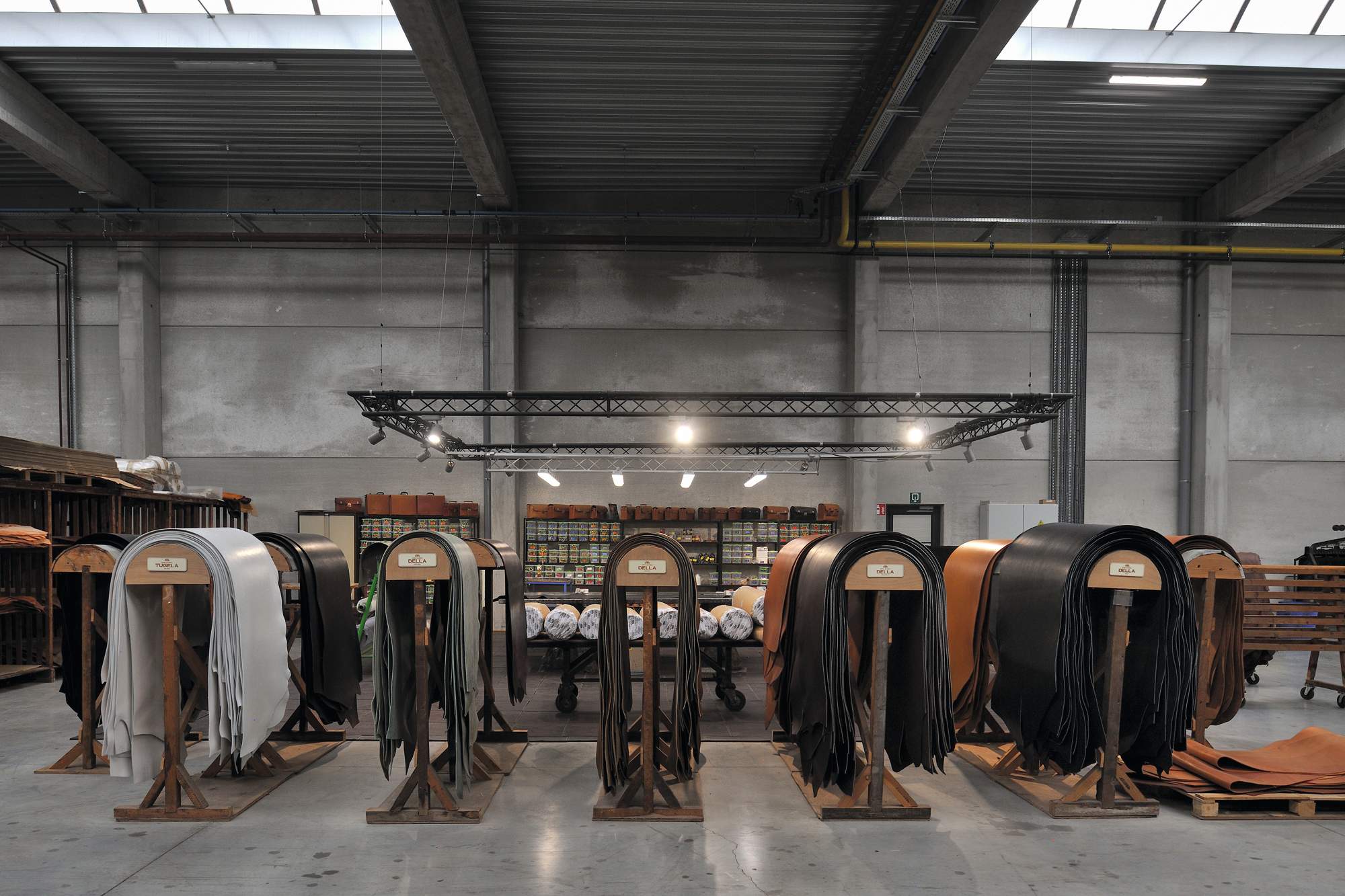 For Ladeyn the energy of the Westhoek countryside is special. Something is happening here with a new generation that's focused on respecting the earth. "We work differently from our parents. Young people I know are starting new farms, organic dairies, raising free-range organic lambs. There is a unique energy here and it feels like we are all working together in the same direction to make Flanders more deep-rooted again."
A short drive from the Auberge is the Belgian hamlet of Lo-Reninge, where the Vandewalle Seasonal Brewery is based. Chris Vandewalle started it in 2011 and, for the forty-something historian and part-time brewer, it's all about restoring "forgotten" regional beers on a small scale, while still marketing them via modern channels. Vandewalle is the only brewer in the Westhoek producing a fruit beer, infused with sour cherries from the nearby city of Veurne. "It is important for me to use the old brewing techniques, such as 'open' fermentation, maturation in oak barrels and mixing the beers," he says. "I have learnt more about these techniques and traditions through many conversations with the older generation of Westhoek brewers."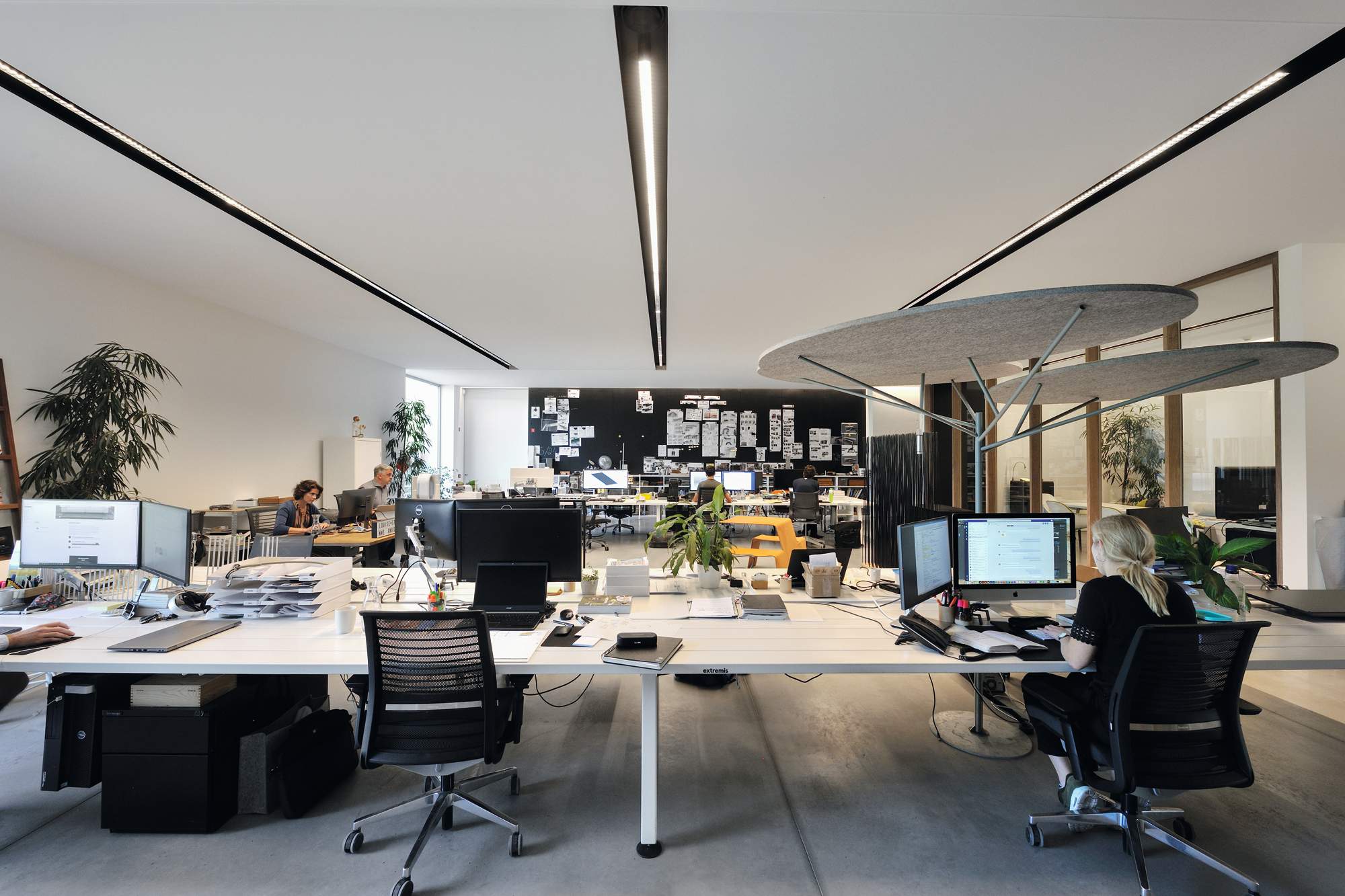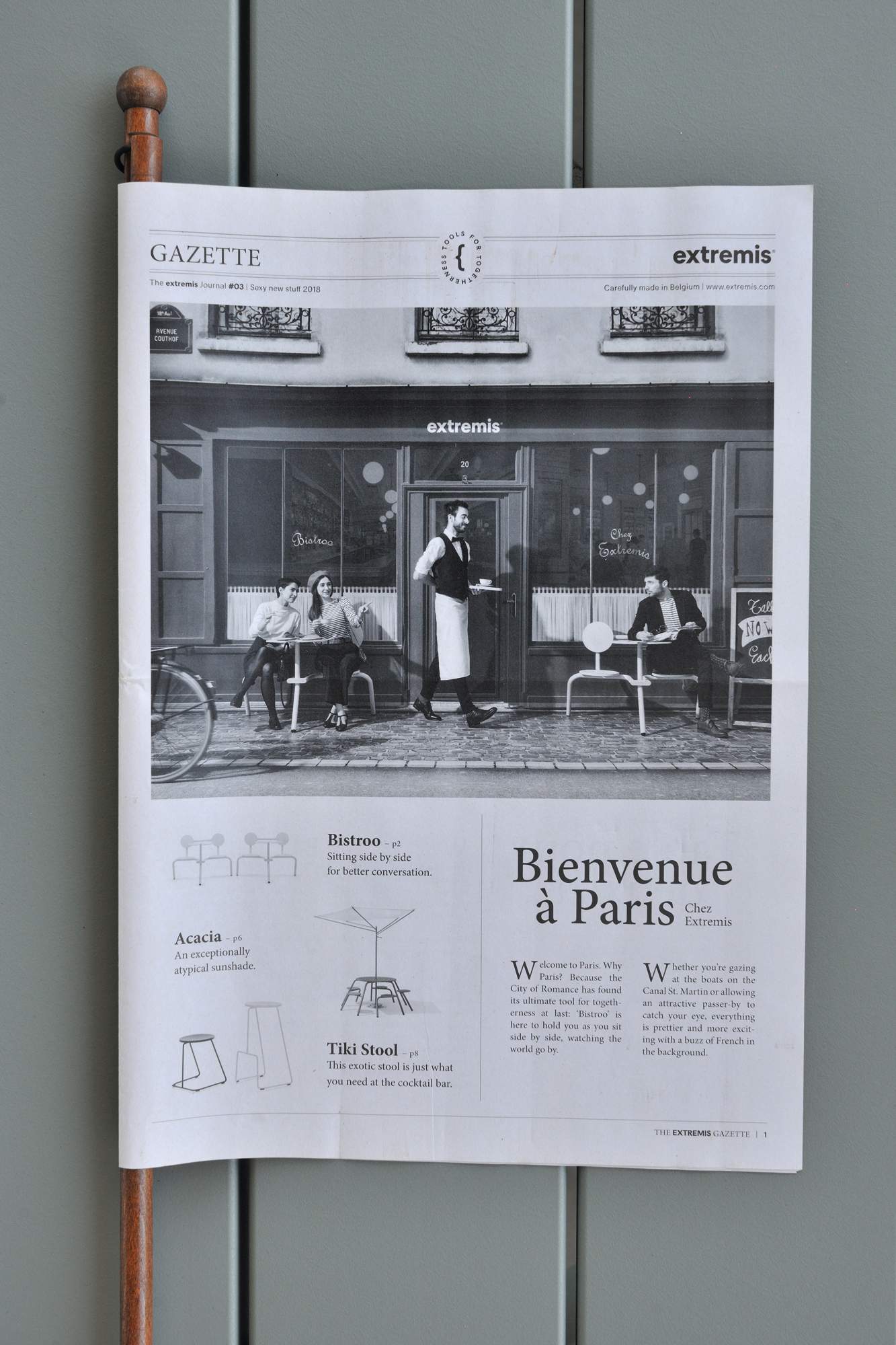 His small brewery produces 8,000 bottles of beer a year in four different varieties, from a bitter blond beer to a dark amber version. "The beers are sold in the finest delicatessens in Belgium's big cities. They have a distinct design with no label but wrapped by hand in delicate white paper. I also want to stay accessible and affordable for the residents around here."
The same respect for the Westhoek's craftsmanship is also found at Tannerie De Radermecker, opened in 1870 and bought in 2016 by French school friends Nicolas Quintin and Loïc Honoré. Located in Komen, a Belgian village that has specialised in leatherwork for more than a century, Radermecker has focused on saddle leather since 1990. In 2020, the tannery relocated to a new plant, its second move in 150 years. The aim was to stay in the Westhoek, improve the production by investing in new machinery and build a modern, more eco-friendly tannery.
Both Honoré and Quintin grew up here before spending time overseas. Coming back was a return to their roots. "Loïc has worked in Russia, China, India and France, mostly in the automotive business," says Quintin. "I have studied and worked all over France and spent a year travelling in New Zealand. Travelling opened our minds to different cultures but inspiration also comes from the people we meet around here. We want to value the know-how of this company and bring the tradition of Radermecker tannery into the 21st century."
Focused, dedicated entrepreneurs such as Honoré and Quintin are ensuring that this rural corner of Europe not only survives but thrives. The Westhoek is proof that quality of life and successful business are far from mutually exclusive. 
Frontier exchange
The border between the Westhoek in Belgium and Le Nord in France has never been an obstacle for cultural exchange or doing business. The city of Lille functions as the perfect gateway to both regions, with more than 27 million people a year – mostly business travellers – using both of its railway stations to connect to the rest of France, as well as Belgium and the UK. In 2019, Lille's international airport was the departure point for more than two million passengers. Across the border in France there are almost 500 Belgian businesses, employing roughly 20,000 people in the Le Nord region. They include brewer AB Inbev and textile factories such as Beaulieu International Group.
More than 15,000 French commuters cross from Le Nord into the Westhoek every day to work for Belgian businesses such as construction firm Stadsbader, a 15-minute drive from the border. Even during the pandemic there have been special permission forms from both governments to traverse the divide without restrictions. Cross-border tourism was also on the rise before the pandemic. In 2019, French travellers spent almost 27,000 nights in the Westhoek, booking holiday homes and sampling the wares of its many small breweries. Belgians travel over the border too – to stay by the coast around Calais and Boulogne-sur-Mer, where seaside taverns serve plates of fruits de mer. Lille is also an increasingly popular short-break destination: since 2018 there has been a 10 per cent year-on-year increase in visitors, with Belgians bedding down in the city for 102,000 nights a year.