Product design / Global
Good form
We explored the world of product design and asked the best in the business what it's like to envision new things that excel in form and function.
Good design has the power to improve our lives in a way that goes far beyond the superficial. A handsomely crafted Scandinavian chair or a beautifully built holiday villa brings good design to the lucky few, but designers can make a positive impact on everyone's lives. From body-friendly thermometers that make hospital visits a little less scary for sick kids to cars that guzzle much less planet-harming fuel, industrial designers across the globe apply their nous to gently propelling society in a meaningful manner.
They're a dynamic group of professionals who today are working against pressing issues affecting all of us, such as climate change. Our designers need to be sensitive to the needs of our warming planet, think about sustainability and what can be added to our daily lives to makes them easier – as well as what has aesthetic appeal. It's hard work for which they often don't get full credit – toiling away in wings of huge global companies or tinkering with specialist industrial equipment that will never enjoy coverage in glossy design magazines.
It's for these reasons that we've decided to highlight those who are working the hardest, and showcasing some of the very best in the world of industrial design, across these pages. From devising a vending machine with a personality in Japan to designing the perfect glass in Sweden, here's our rundown of the industrial design talents who are making it their career mission to improve our lives.
---
1.
Flat-pack revolutionary
Frederika Inger, Ikea
sweden
If you want to understand the meaning of "democratic design" then just pick up an Ikea 365+ glass. Fredrika Inger, who sets the direction of the development of every product in Ikea's ranges – from frozen salmon fillets to corner couches – is passing one of them from hand to hand as she explains the term that lives at the core of the Swedish brand's dna.
"Its form is very beautiful, but so is its function," says Inger, who stepped into the new position of range and product development manager in March. "It's made from tempered glass so you can use it for your coffee, wine or water. It's also quite wide at the top – so my daughter, for example, can have her yoghurt in it in the mornings." The description continues for another few minutes as she talks about the durability and recyclability of the product and the way that it can be stacked with other glasses to save room in small cupboards. Next in the show-and-tell is the feature-packed Måla children's felt-tip pen. It can be left without its lid for three days without drying up and contains nothing harmful for kids who might treat it like a lollipop. It also uses ink that can be washed off all fabrics and its simple, rounded appearance has been formed with many mini-angles, meaning it doesn't roll off the drawing table. "This is design that needs more than one week to do; we'd probably take two or three years to develop something like this," she says.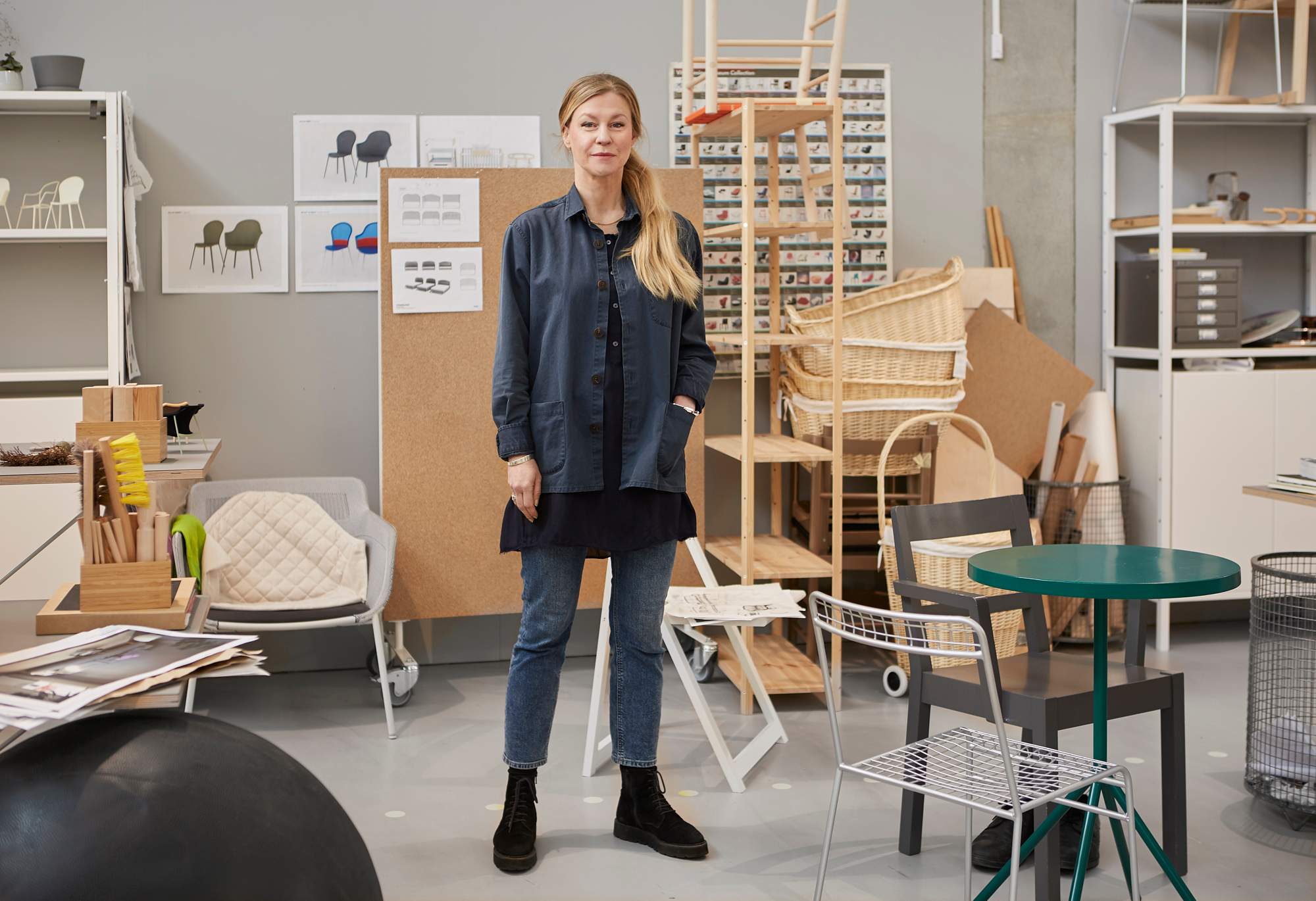 Being the world's largest furniture firm, and known for its progressive company culture (imbued with democratic Scandinavian ideals), Ikea attracts top talent that tends to stick around. Inger is a case in point. The Swede joined the firm as a supply planner in 2003, becoming former ceo Mikael Ohlsson's management assistant in 2012 before stints as global business area manager for Children's Ikea, then for the brand's Living Room department. Today she knows the brand inside out. This is crucial for her creative remit, which spans far beyond dealing with her 18-strong team of in-house designers at their base in Älmhult, southern Sweden, and deep into the broader international business as well. "We don't design in isolation," she says. "Ikea's smartness in design is understanding the value chain – from suppliers to customers and from the raw material to the end use of the product."
Inger's team develops a product first by defining a preferred price point (usually the lowest possible) and then they head out to the factory floor to figure out how to make it happen. "Our smartness comes from taking ideas to our production and distribution teams – thinking about how to maximise a load of products on a pallet while avoiding waste, or how to optimise the materials we work with for production," she says. Deciding what products should actually be developed, however, is a process that relies on home visits. "To be brutally honest, we're not very quick – most of our products take years to create," she says. "It's because we spend a lot of time really understanding how people live and what they need for everyday life. To do this, we go to people's homes to find their frustrations, find their problems and then we put a team together to crack them."
In 2021, however, Inger and Ikea are dealing with a bigger problem than forming the perfect felt-tip pen. The business is being overhauled itself to meet ambitious sustainability goals: Ikea wants only to use renewable or recycled materials in its products by 2030. It's a mammoth task for the Ikea group, which operates 378 shops across the globe and employs more than 166,000 people. It has numerous production facilities from Poland to China and runs an enormous distribution chain. Due to the way people consume low-cost products such as Ikea's, the brand plays a role in adding a serious amount of waste into landfill every day. To address this – and hit another tough target of aiming to reduce the carbon footprint of its product range – much work is being done behind the scenes to improve product life cycles.
Product picks
Beyond the flat-pack furniture for which the brand is famous, Ikea's smallest products undergo some serious design scrutiny.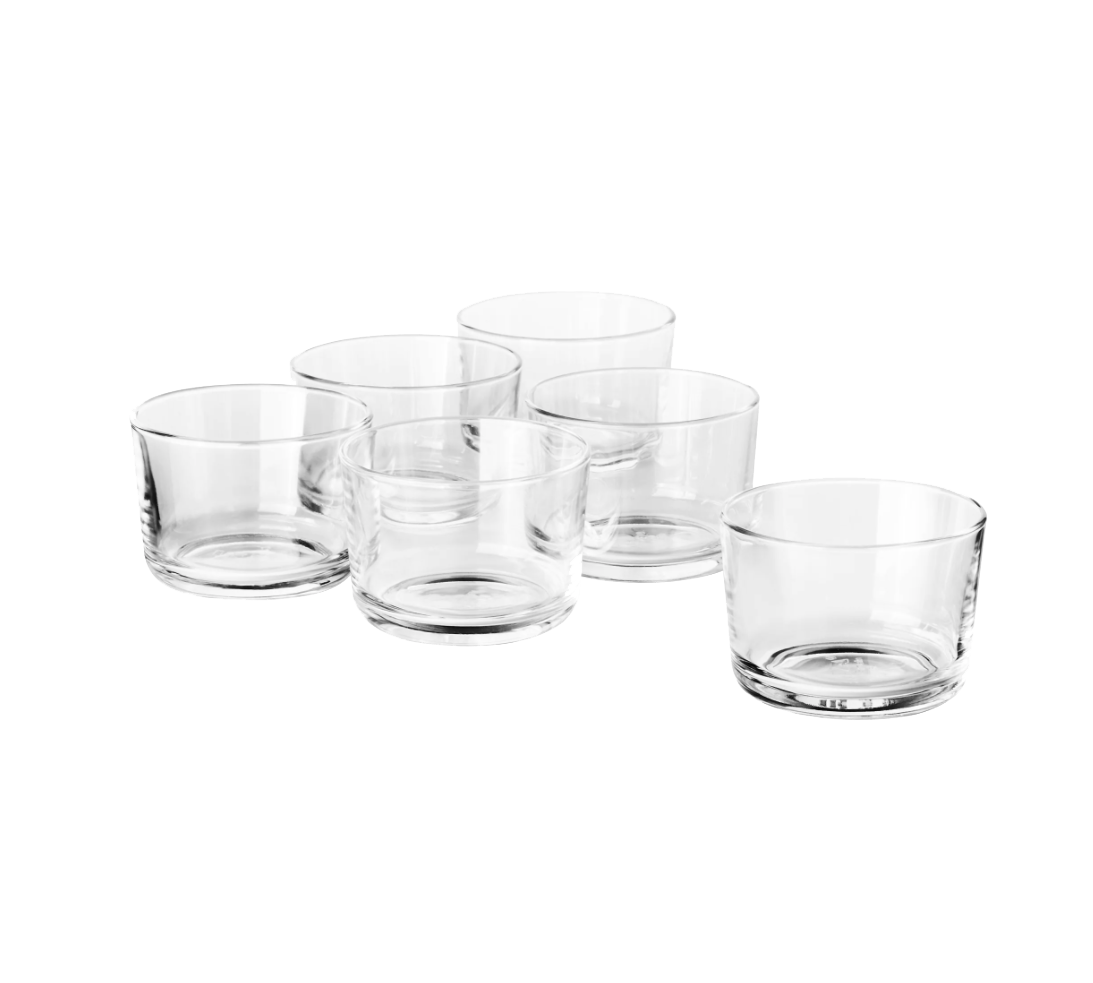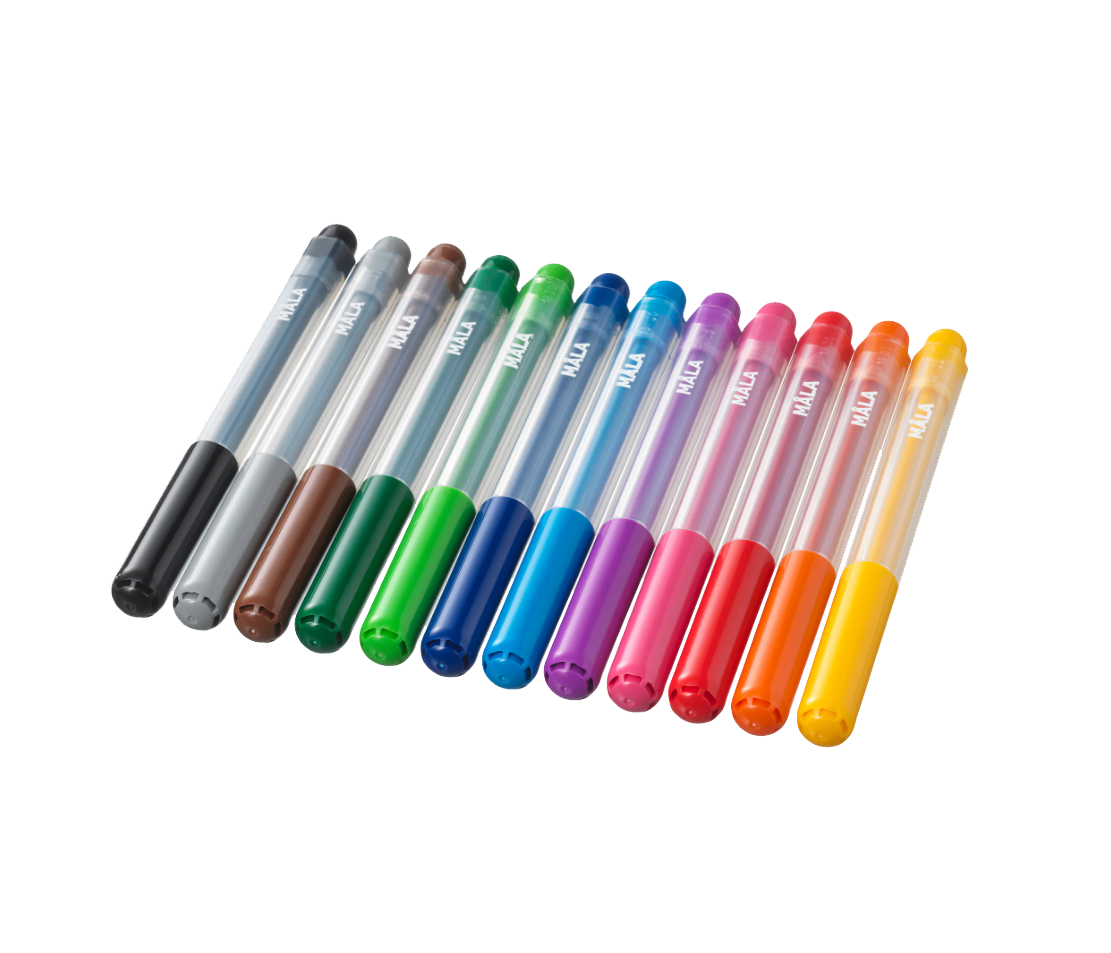 "You can look at the idea of 'disassemble' and 'reassemble' on different levels," Inger explains of the largely flat-pack furniture at the brand's core. "There's one side, which is about refining a product that can be disassembled without damaging or hurting it – meaning it can be moved around, it can be re-used, repaired or recycled," she says. Inger acknowledges that this is easier to apply to an object such as a chair, but the "other side" of this equation is dealing with something like a bulky, old mattress that in years past would have been destined for kerbside collection. "We are thinking about how to make a mattress that can be properly separated once it's no longer needed," explains Inger. "Thinking about how to easily remove the springs and which partners [can] take the old parts and make something new from them."
For Inger, Ikea's goal-orientated, design-led approach – that in some ways rewards failure – is a better option than treating sustainability in a slow and safe manner, when urgent action is needed. "You have to be bold and brave somehow, but also be humble to the task," she says. "We set ambitious goals and deadlines, and sometimes we only get 90 per cent of the way but that's better than doing nothing at all – there's always a plan to get there and that is what's most important."
---
2.
Temperature check for design
Fumie Shibata, Design Studio S
japan
Fumie Shibata is one of design's finest problem solvers, bringing her intelligence and impeccable aesthetic to everything from bean bags to surgical equipment and capsule hotels. After establishing her career with consumer electronics giant Toshiba, she launched her firm Design Studio S in Tokyo in 1994. In the proceeding years she has applied her skills to creating understated products in the best tradition of Japanese design: well-made, functional and intuitively simple to use. She works for a diverse list of clients at home and abroad, moving between industrial, product and interior design. In 2021, Shibata is at the top of her game – now she just wants to design a car.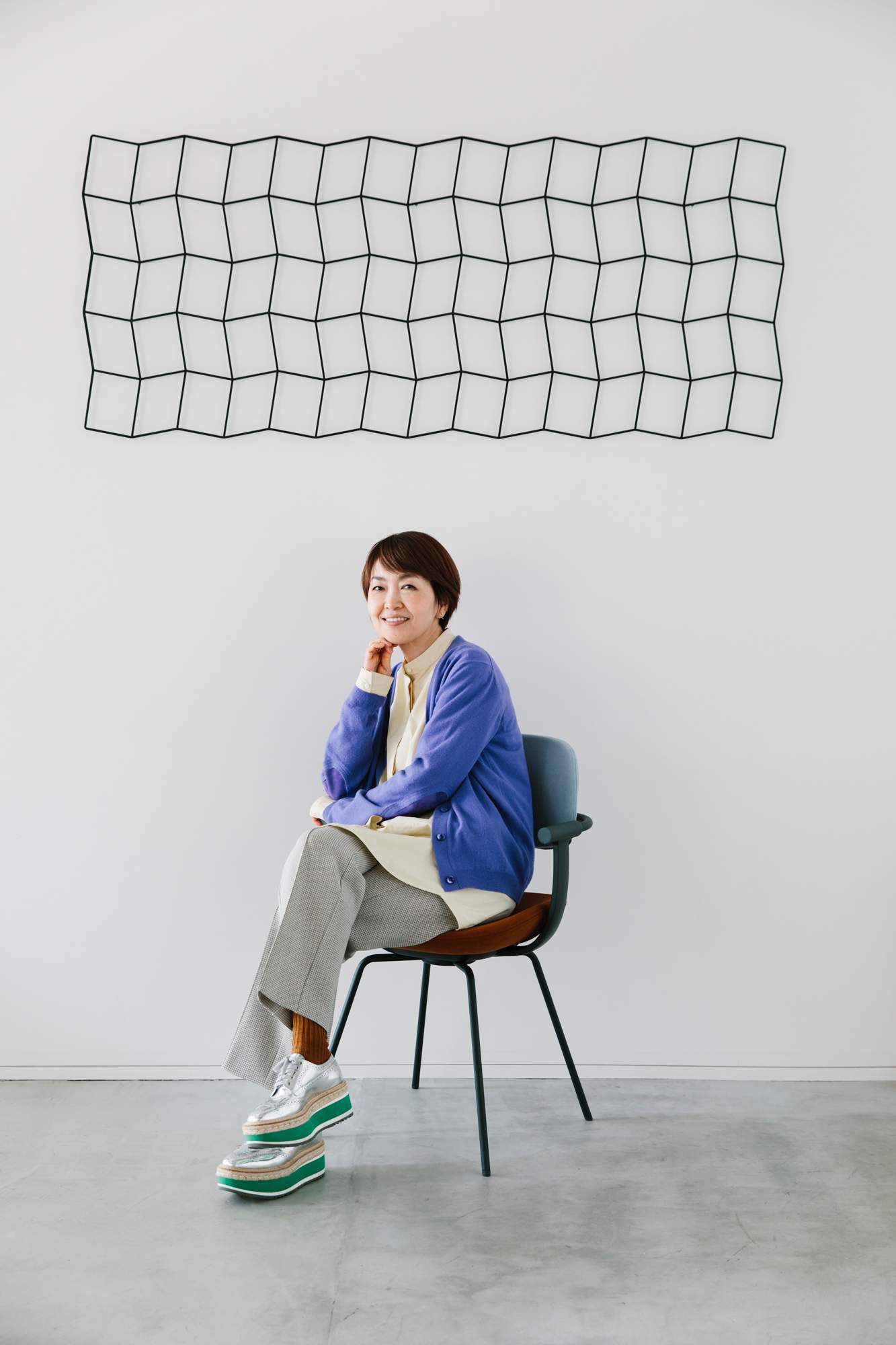 What's your approach to designing a product?
It depends what I'm designing. If it's medical equipment, I'm thinking about usability and function but if it's something for daily life, I like to think of my designs as raw and un-pushy. It's up to the people who use my products to complete them. Hopefully they'll use them for many years.
How did you come to be designing medical equipment?
When I graduated [from Musashino Art University] I was looking for a field where I could make a difference. I settled on medical design and went to work for Toshiba. I still do work for a medical company – I'm designing surgical equipment at the moment. It's very challenging. It's not about styling up what's already been created but talking to doctors and coming up with new ideas. How can we make something that is easy to use for hours on end, for example? Doctors know what they need to operate but they can't translate that into a new piece of equipment – that's my job.
Is sustainability more of an issue than when you started out?
When I first became a designer, the level of consciousness was much lower, but now, 80 per cent of my job revolves around sustainability. As a designer you need to have a broad perspective. I'm drawn to natural materials such as wood, glass and paper but I am also known for working in plastic. You need different points of view – you can't just think that plastic is bad. I've designed products such as an all-plastic umbrella, which is long-lasting and easily recycled.
I also consult for Sumitomo Chemical, a company that makes a range of products from plastics to pharmaceuticals. I've made products from kids plates for tableware brand Bonbo to a mini-printer for office-supply manufacturer King Jim. People come to me because I know how to make plastic not look or feel too "plasticky" and I don't use obvious plastic colours either.
There's a tendency to separate traditional craft, product design and industrial design but for me there's a shared monozukuri (craftsmanship). You might be making a knife in [a small city such as] Tsubame-Sanjo, or something with a big company using the latest technology. For me, the approach is the same for both; design can help people to see a great product.
Do you think there is such a thing as Japanese design – functional, anonymous design?
Yes, I believe there is. It boils down to Japanese aesthetics. I'm happy when people like a product and discover afterwards that it was mine, rather than coming to it because of my name. People tend to judge with their own heart – that's the Japanese-ness.
Is Tokyo an important influence?
It's been very important. I was brought up in a rural town and it was always my ambition to come to Tokyo. I've travelled to many different countries but Tokyo is unique; there are so many different things in the mix. You don't have to pick one. Japanese people accept a lot of different things and that's the best. Tokyo is very free in that way.
Do you see more women in design in Japan these days?
There are women architects and graphic designers but fewer product designers and even fewer industrial designers. There are female industrial design students but not so many in the field after graduation; women seem to move more into homeware and lifestyle design. Some areas of design can feel very closed – car design, for example. It's an airtight world. I would love to design a car. I've been commissioned to do design concepts but not a complete car.
Product picks
Shibata says if the essence of a product isn't good, design can't help it. Therefore, she says that it is a designer's role to share their vision with the client for how a product can be better. Here she takes us through three projects, where she played a hands-on role in delivering something novel and useful to both customer and client.
1.
Acure vending machine: It was a very difficult project! There are so many different kinds of people using a train station, so a vending machine has to work for everyone. We were making something new but it couldn't be so new that obachan [grannies] didn't get what it was. I also wanted to bring in an emotional element. Of course, people don't really have an emotional attachment to a vending machine but this one is subtly interactive. When it's broken, a face shows and sometimes it recommends a drink. There aren't many vending machine makers, so there isn't much competition [or evolution]. We were lucky that Japan Rail got involved – they wanted to create a new experience in stations and that made it possible to do something fresh.
2.
Omron thermometer: Thermometers were always designed, people just didn't notice it. There was already a competing product in the market. It was sharp; something a doctor would use. With Omron, I went in the opposite direction – something more rounded, warm and maternal; reliable and comforting.
3.
Nine Hours: My initial thought was that I would never sleep in a capsule hotel, so the challenge was how to convince people like me. It required a paradigm shift, which is a difficult thing to do. I knew that being photogenic was important and could be persuasive. I treated this as an interior-space design project, with the pods seamlessly lined up against the wall, to get rid of the negative connotations. Nine Hours is now growing widely, but with that first one we had to change minds in that single location.
I thought of a watch analogy. Maybe someone wears a Swatch one day but they have a Rolex at home. That's what I wanted to achieve with the capsule hotel – that people could stay there and not care whether it looked like they didn't have the money to stay somewhere more expensive. Design has the power to transcend money; it can subvert existing values.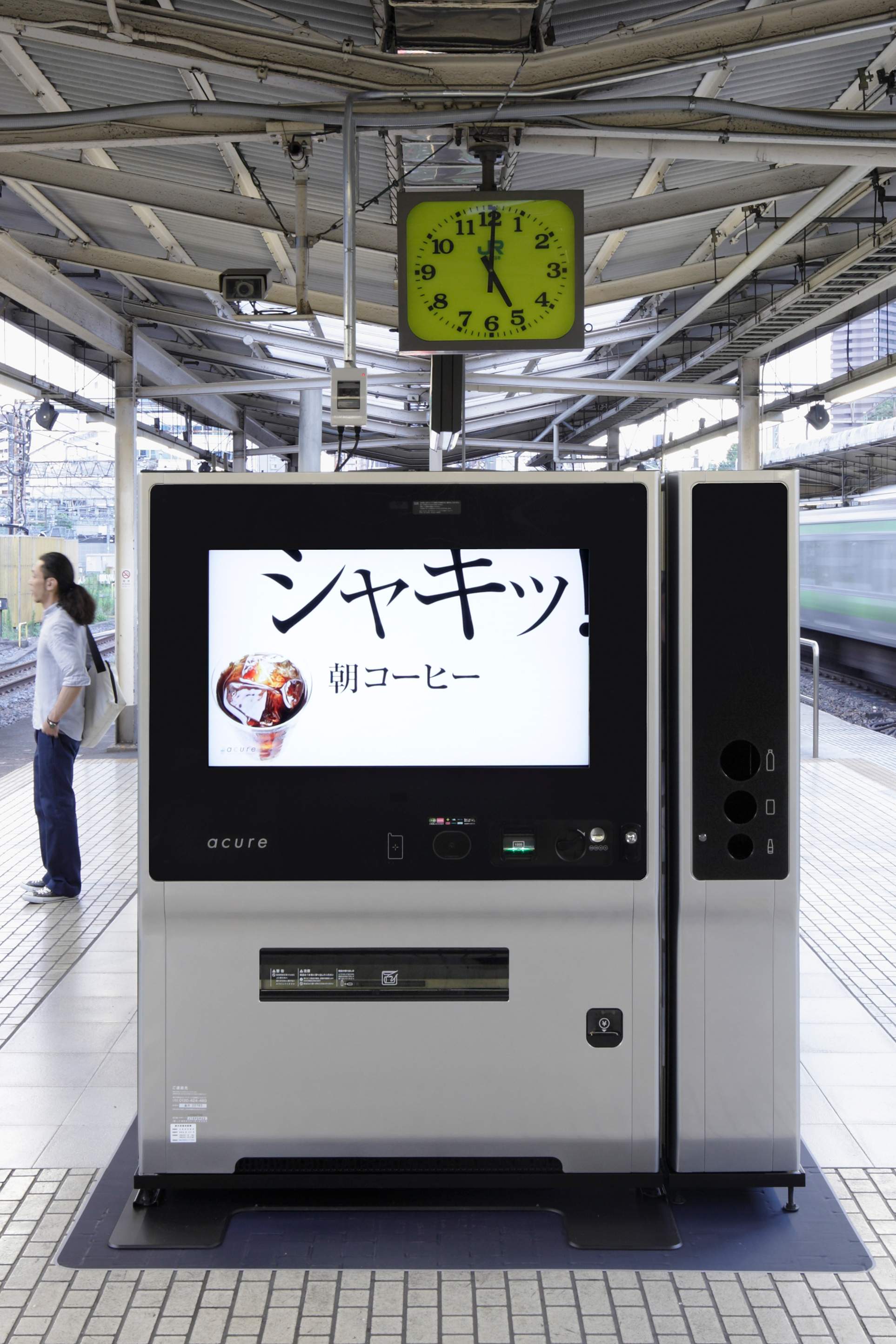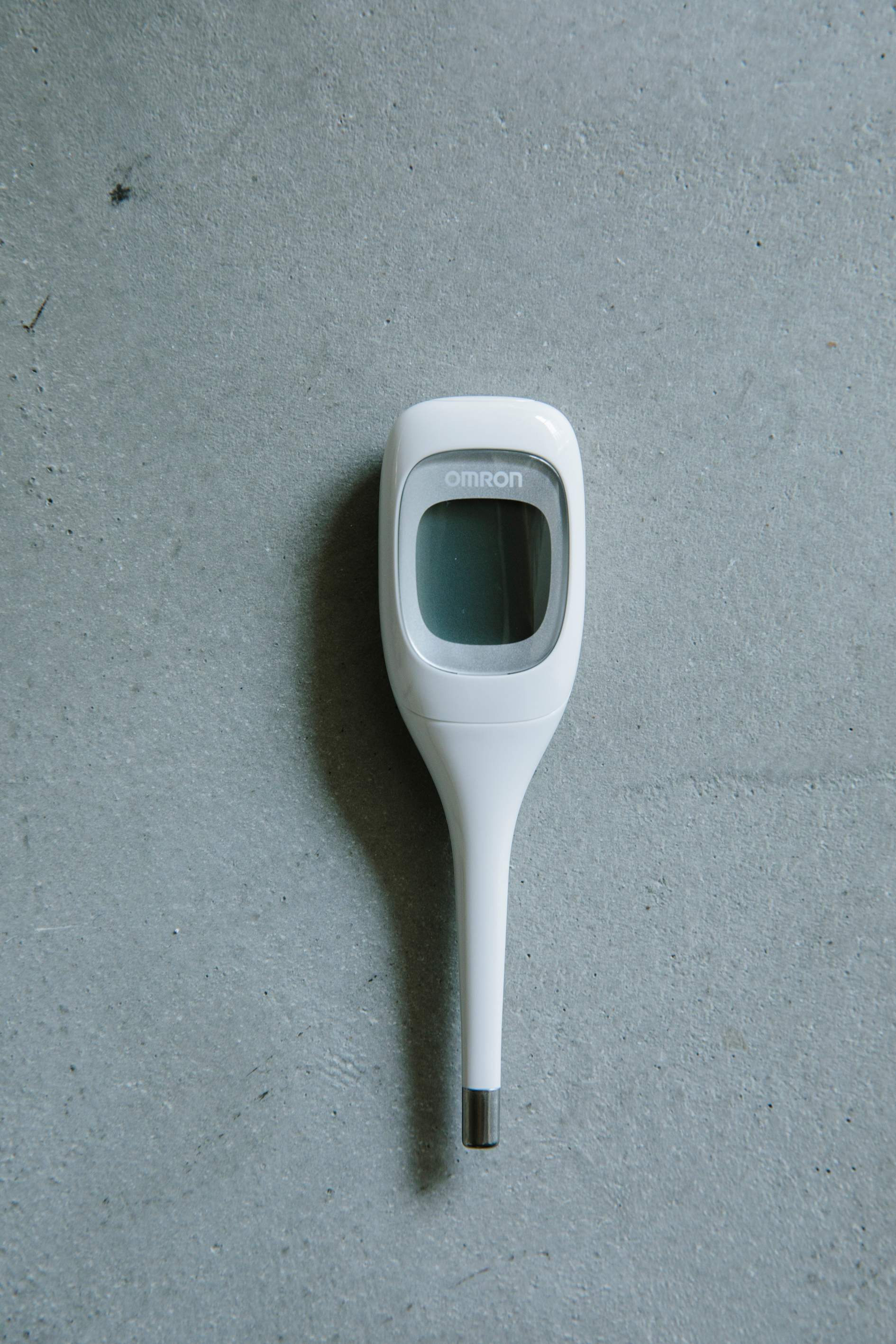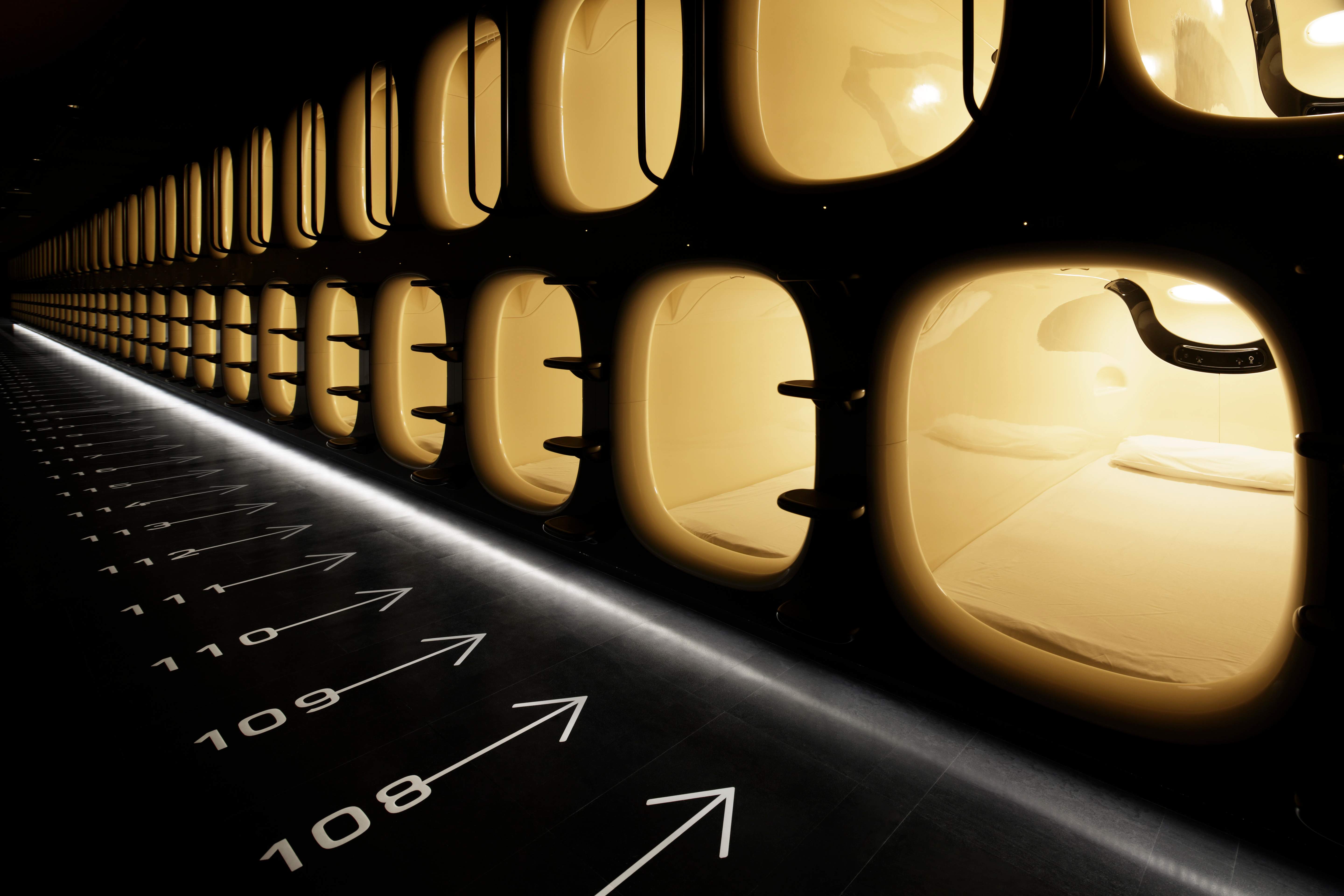 3.
Why less is still better
Ben Wilson, Braun
germany
Appreciators of good design have been caught a little off guard by a renaissance of handsome products being brought out under the Braun banner. From sleek sound systems to cool calculators and a beautiful range of blenders, Braun's newest gear is reminiscent of the works that its design team and maestro designer Dieter Rams created for the German electronics giant in the 1950s, 1960s and 1970s. Rams became famous for forming function-first appliances that would go on to inspire the world's best designers including, most notably, Jony Ive at Apple.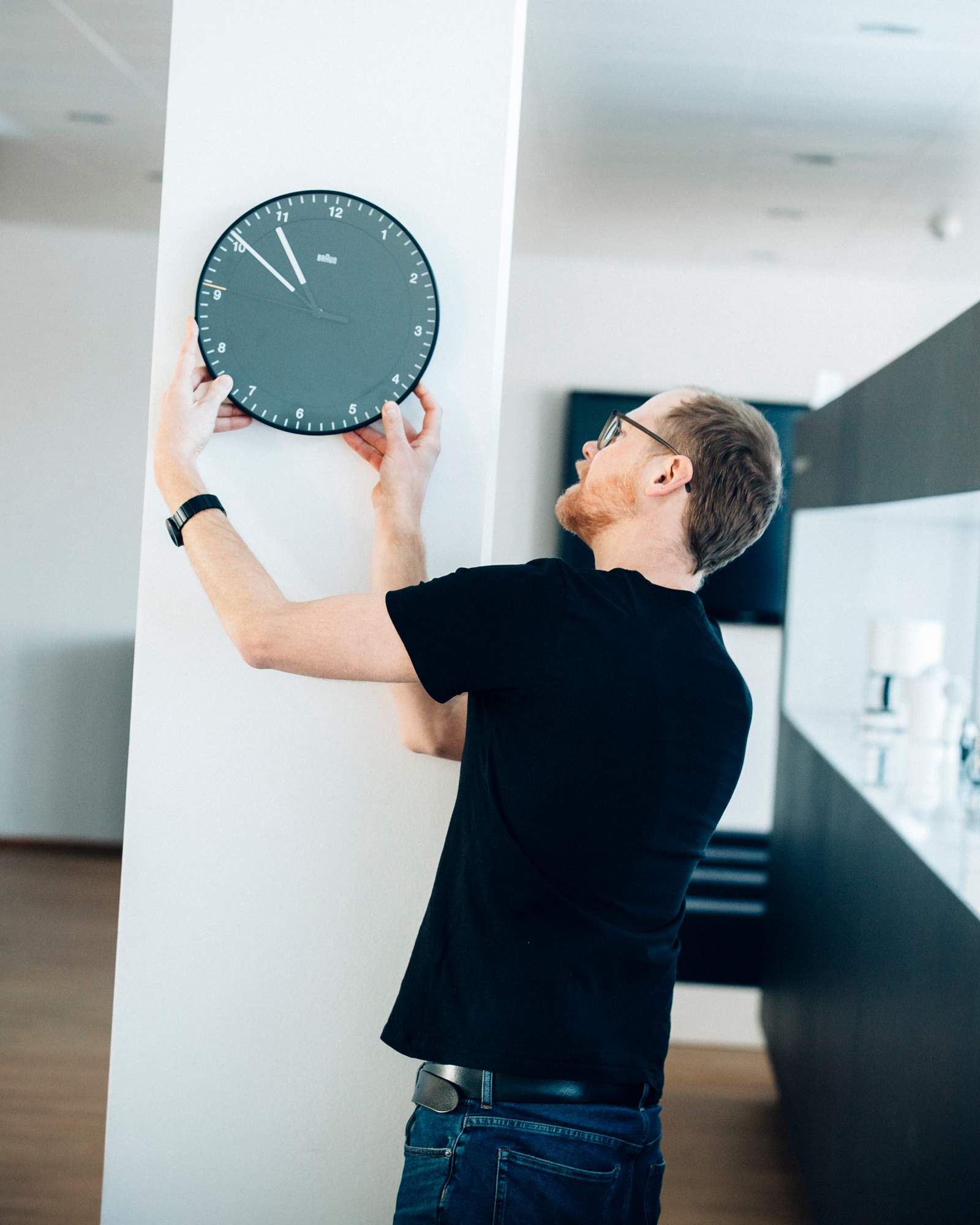 While remaining a global player since the Rams days, Braun's design credentials dipped under the ownership of Gillette, across the 1990s and early 2000s, when it was associated as a purveyor of quality, yet conceptually safe, mass-market goods. Things changed when Procter & Gamble bought both Braun and Gillette in 2005 and began a brand building endeavour that would bring serious design thinking and innovation back to the heart of product development. Ben Wilson, an industrial designer with the company since 2003, played a key role in this transition and is now on a mission, as Braun's director of communications, to present the brand's design principles, as the company celebrates its 100th anniversary in 2021. 
We're seeing a new direction for Braun in 2021, but I imagine that getting there was something of a process?
Under the new head of design, Oliver Graves, and his team, in 2009 and 2010 we had a "blank sheet of paper" given to us by the new leadership, Procter and Gamble. We asked them some challenging questions and in the end, after a year or two of conversations, we were all aligned on where we wanted to go. The direction wasn't so much in championing minimalism in itself, but was more about getting back to Braun's true values. This was the idea of a certain type of design, which comes with a certain type of design process. The Germans have got a word for it, it's called haltung – it means "a way of doing things". And if you look at Braun's haltung from the past, it's about treating design as a process – a way of thinking with a certain set of tools, and this ends up forming a certain type of aesthetic. Braun's success was founded on three simple principles – making things that were useful, making sure that those things were simple in the way they're used and manufactured and also making sure things are built to last, aesthetically and in the way it's made. We called our approach "the past forward" – now we're 10 years down the track and we're proud as a design team to see products coming out to the market.
"We had a 'blank sheet of paper' given to us by the new leadership"
Perhaps the LE range of connected speakers, launching this year is a good starting point to explain this approach. How do you provide something fresh and valuable into a crowded and oversaturated market?
Traditionally Braun's design process begins with a frustration – looking at something that can be improved upon. In the case of the speakers, we'd been out of the audio segment for 33 years, so the design team looked very deeply into what could be improved and what modern technologies would still be around for the next ten years. We learned that many people were nervous about data protection and voice control, "Google this" and "Siri that". They didn't want to be constantly listened to. We created a connected speaker that provided a guarantee the microphone could be turned off – and we did this through a simple, mechanical button that literally turns off the physical connection to the microphone, making it impossible for anyone to listen in.
We also looked at how to integrate speakers into the home seamlessly, and we thought about this great Dieter Rams quotation from the 1970s, "Braun products are like an English butler – they're there when you need them but mostly they're in the background." When you do need a butler they're there ready to go, and it's similar with these speakers.
We made them as compact as possible with the largest breadth of sound quality. When we started taking them to the audio professionals they were blown away by how much solid, good technology is packed into these speakers. Although when the team first presented the speakers to Dieter Rams he was not surprised because he knew about the latest audio technology.
It's impossible to think about Braun without thinking about Dieter Rams, and it's illuminating to hear he's still providing feedback on your products. Did his presence and role in Braun loom large over you when you were re-imagining the brand back in 2010?
You can't talk about Braun design without mentioning Dieter Rams'  name and many people ask if it's hard to live up to for Braun designers today. I've been here since since 2003 and part of the reason I'm still here is because of those that laid the foundation of what Braun became, before Dieter Rams came on the scene. The Braun brothers – Artur and Erwin, who took over from their father Max Braun – made some radical decisions in 1950 around the idea of becoming a "better" company – being more social and looking after human needs.
They connected with an amazing institution – one that I like to call the grandchild of the Bauhaus – the Ulm School. This is where a lot of Braun designers people don't know about, such as Hans Gugelot or Reinhold Weiss, came from. Reinhold Weiss and Florian Seiferts designed five or six classic pieces for Braun that many might think have come from another more famous designer – Dieter Rams.
Dieter came into the picture in the mid-1950s to help the Braun brothers and Fritz Eichler, who headed up what we'd call the design team today – though the term "design" didn't really exist back then. Together, they defined a new way of working by getting engineers to work together with these new designers and material specialists to give birth to a new type of product. And that's what we take from Dieter Rams, this way of working, the haltung. We focus on the needs of the users, we try to find the simplest way to achieve our goal and we ensure our quality is at the highest standard. This way of designing should be copied and shared around the world more so than simply aesthetics. I believe if more people were to copy this process, the design world would change pretty quickly and be a much better one. A lot of young designers mistake the aesthetic as the final result. If they say Dieter Rams made minimal design, they're missing the point. Rams followed a process that led to a certain type of product that could be seen as minimalist, or as he puts it – less, but better.
Product Picks
New products created using tried and true design philosophies – here's the best of modern Braun.