Business / Global
How to impress
Anyone who says the past 12 months haven't made them think again isn't telling the truth. Here are 20 ideas for changing your business for the better, being brave and taking action.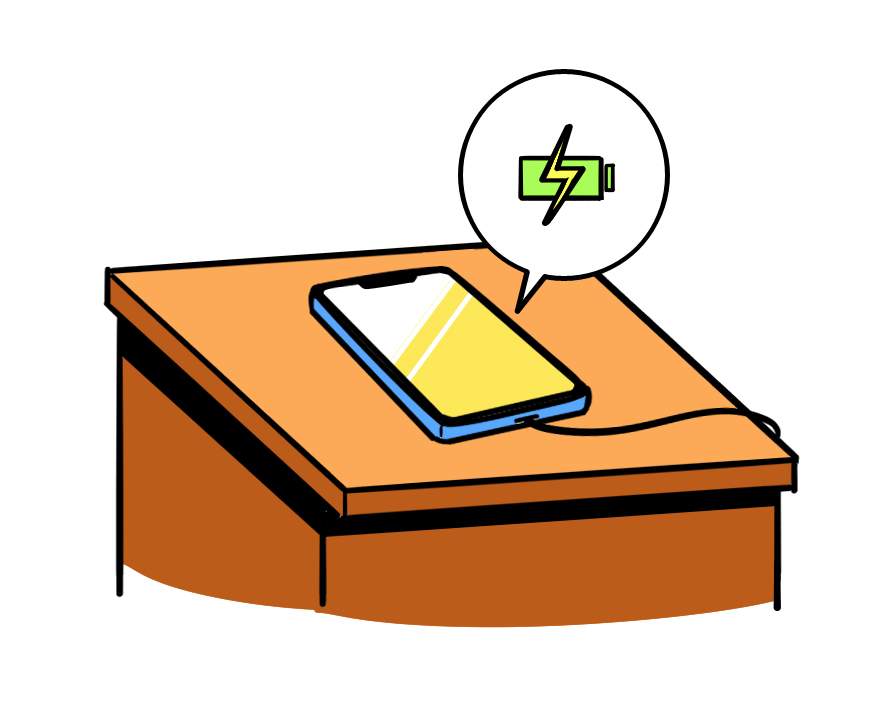 Banish the vibrating and pinging phone, get a good Ruark radio and have a stack of print to hand on that bedside table. Technology has chased us into every corner of our home (and responding to the boss from bed is a tad odd). So establish healthier boundaries – replying to emails can be a distraction from bigger thoughts.
---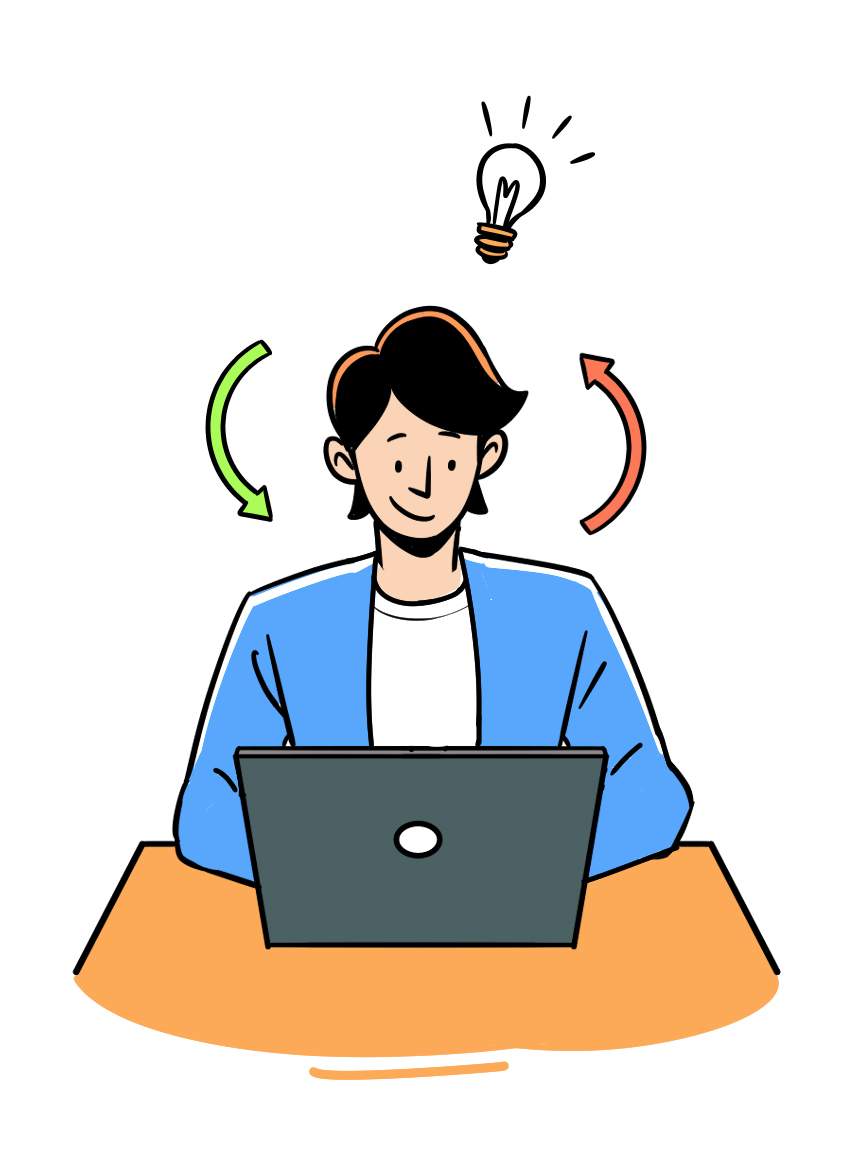 Your business may have gone into the pandemic as a restaurant but morphed into a delivery firm or a deli. If so, it's time to tie the knot with a new logo and draw up a fresh plan. Remember that a rebrand should be to bring ideas together – don't fashion an impossible project or launch a "concept". Keep it simple and to the point.
---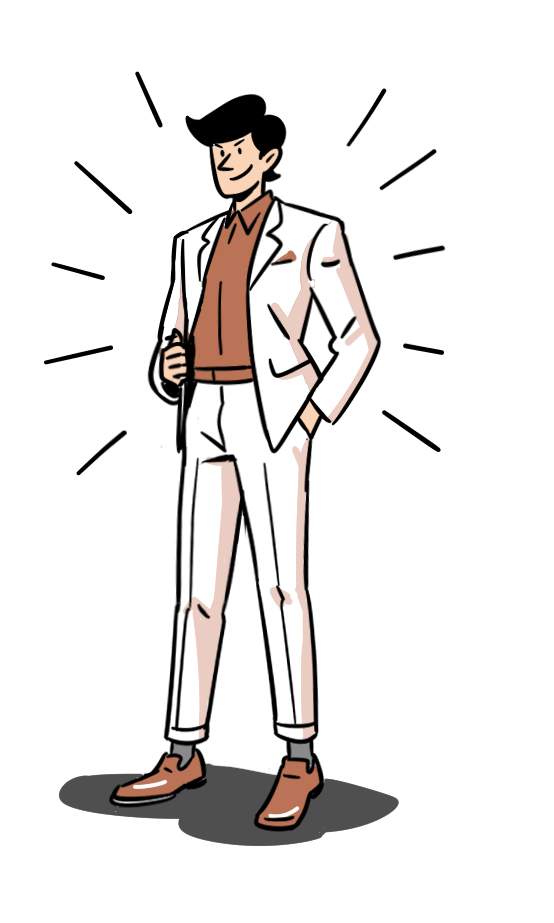 Jump in feet first with a pair of brogues, a button-down number from Gitman Vintage and a jacket by Barena. It's time to make an effort.
---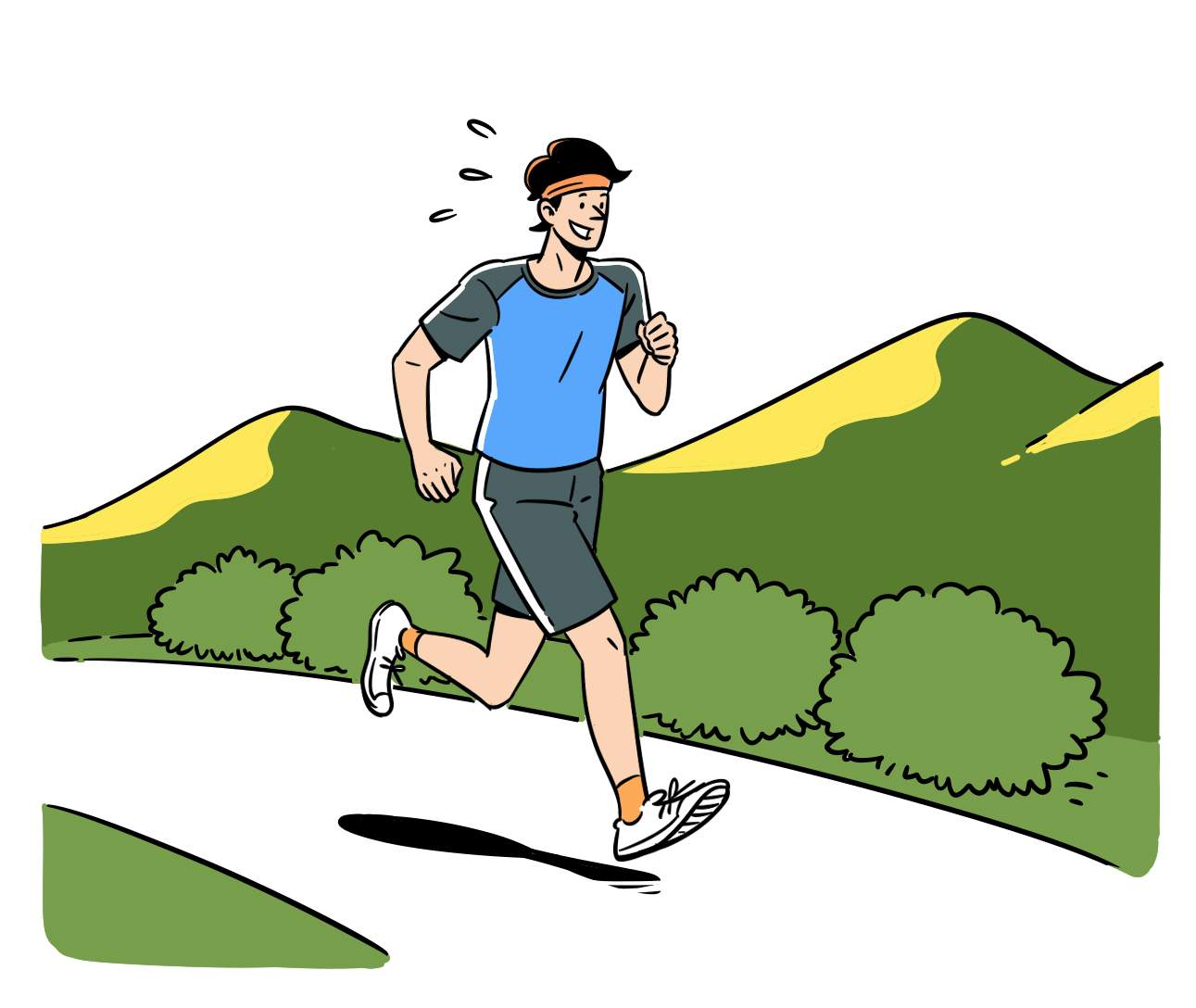 A morning dash helps get the blood pumping and the pulse racing, while setting the pace for those busier, brighter days to come. We've all joined calls over lockdown where we've clocked a schlubby colleague who is still in first gear – lounge gear, at that – and could have done with a jolt.
---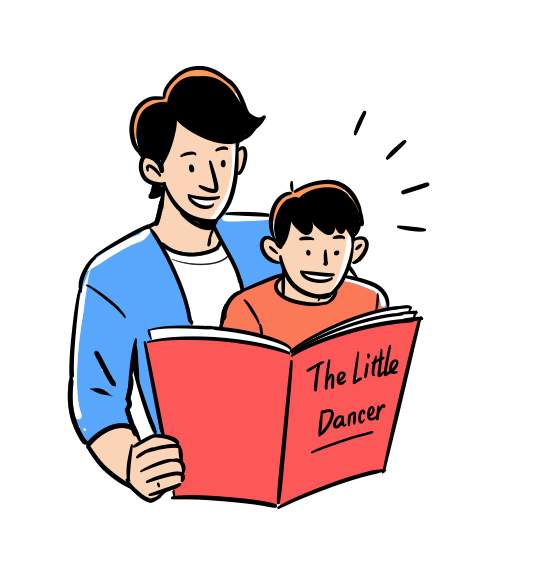 It's great that you attracted those smiley investors, less so that they wanted to pull the plug when the going got tough. Now's the time to bring in family, friends and genuine partners, not VCs out to flip the firm. Success isn't selling up, it's running a venture you're proud of – and for long enough to pass on to enthusiastic offspring. You decide what success looks like.
---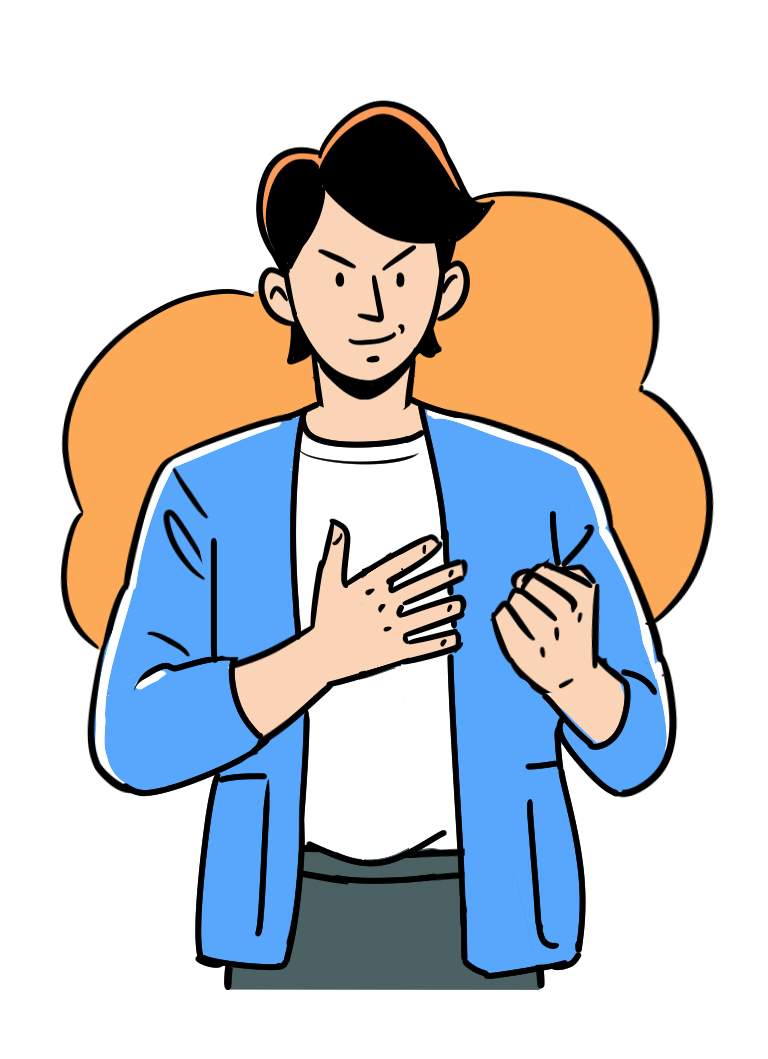 Define your own values 2.0
Then stick to them. Very few companies set out to ruin the world or solely to change it for the better. Whether you're making clothes or producing furniture then be honest and transparent about your limitations and also think about what you can do better. Consumers are smarter than most marketeers give them credit for. So while your PR firm might tell you that it can help you to "communicate" with the public and press, often all you need to do is tell your own story in a straightforward way. Do your best and be honest – it's all anyone can ask.
---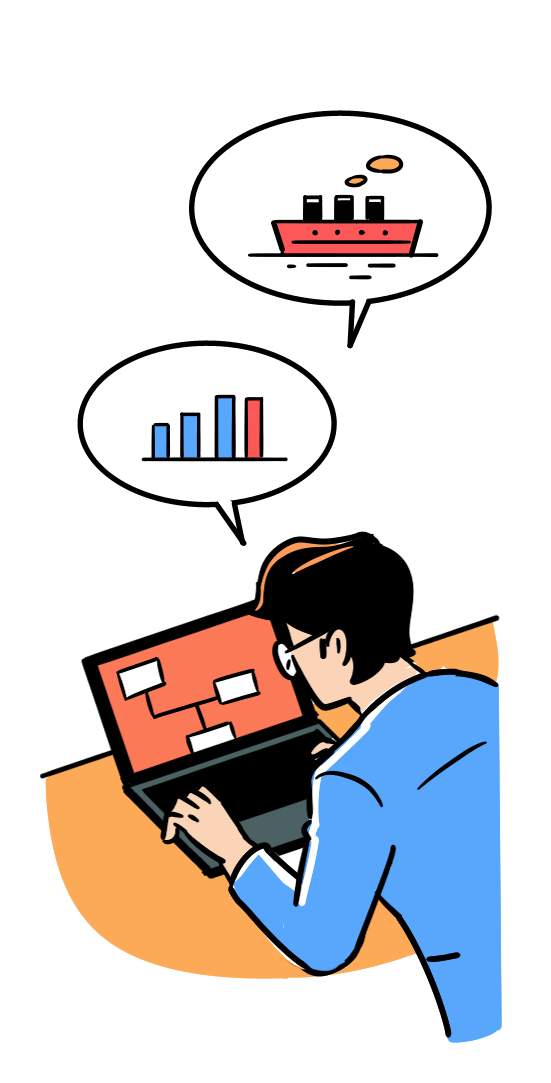 Counterintuitively, now is the best time to double down on a bigger space, a few ambitious hires or even your first overseas office. There are good deals to be had while confidence is shaky and ground to be made up while competitors are playing it safe.
---
To a magazine that inspires you, a newspaper that challenges you, or even a knowing newsletter. Trawling the internet drains time and costs idle hours – relying on a digest that informs is better and it has a beginning, middle and end.
---
Ditch the 'out of office'
This is both a simple setting and a nod to a more profound philosophical switch. If someone's reaching out to you for help, guidance and advice then an automated "Not now" sets entirely the wrong tone (now and as the world reopens). We've all spent too long staring at screens and talking to machines – a human touch will serve your business well.
---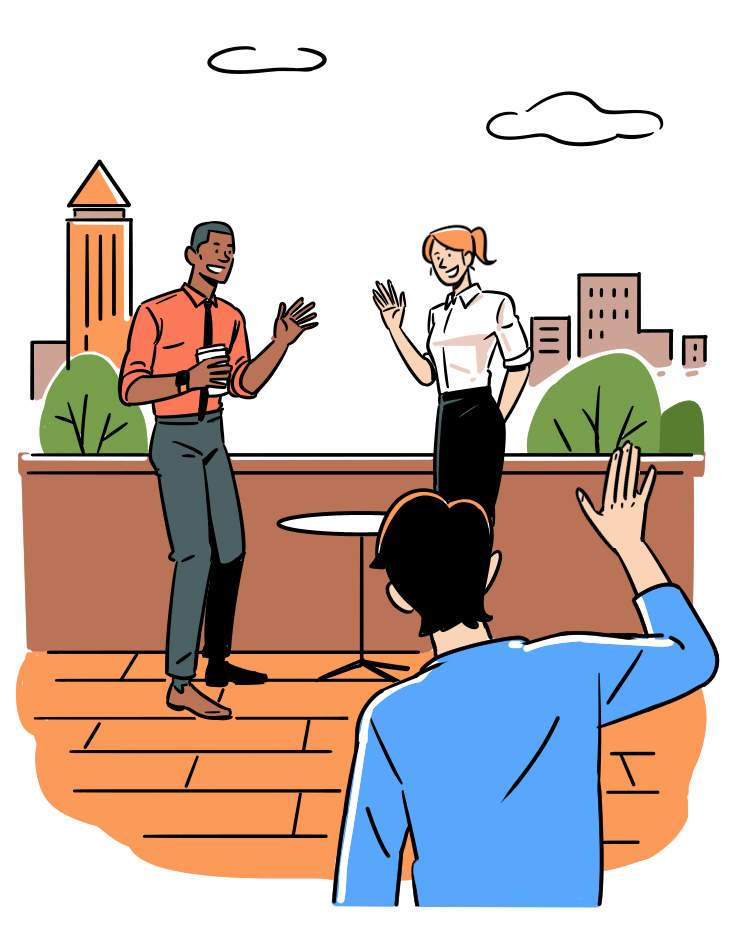 Invest in a space worth returning to
Video didn't kill the radio star and video calls haven't sunk the need for a nice office to escape to – otherwise in no time your business life runs from waking to midnight. A forward-looking fitout means spaces for working creatively, eating together and enjoying the breeze – which will also help tempt talent to your workforce.
---
There's a fair chance you learnt who was on your side when things got scary. Who worked harder, dug in, helped and kept their sense of humour in the office? Which friends were there when they didn't want to borrow something? Now's the time to give back a little – we'll leave it to you how loudly or quietly you go about it.
---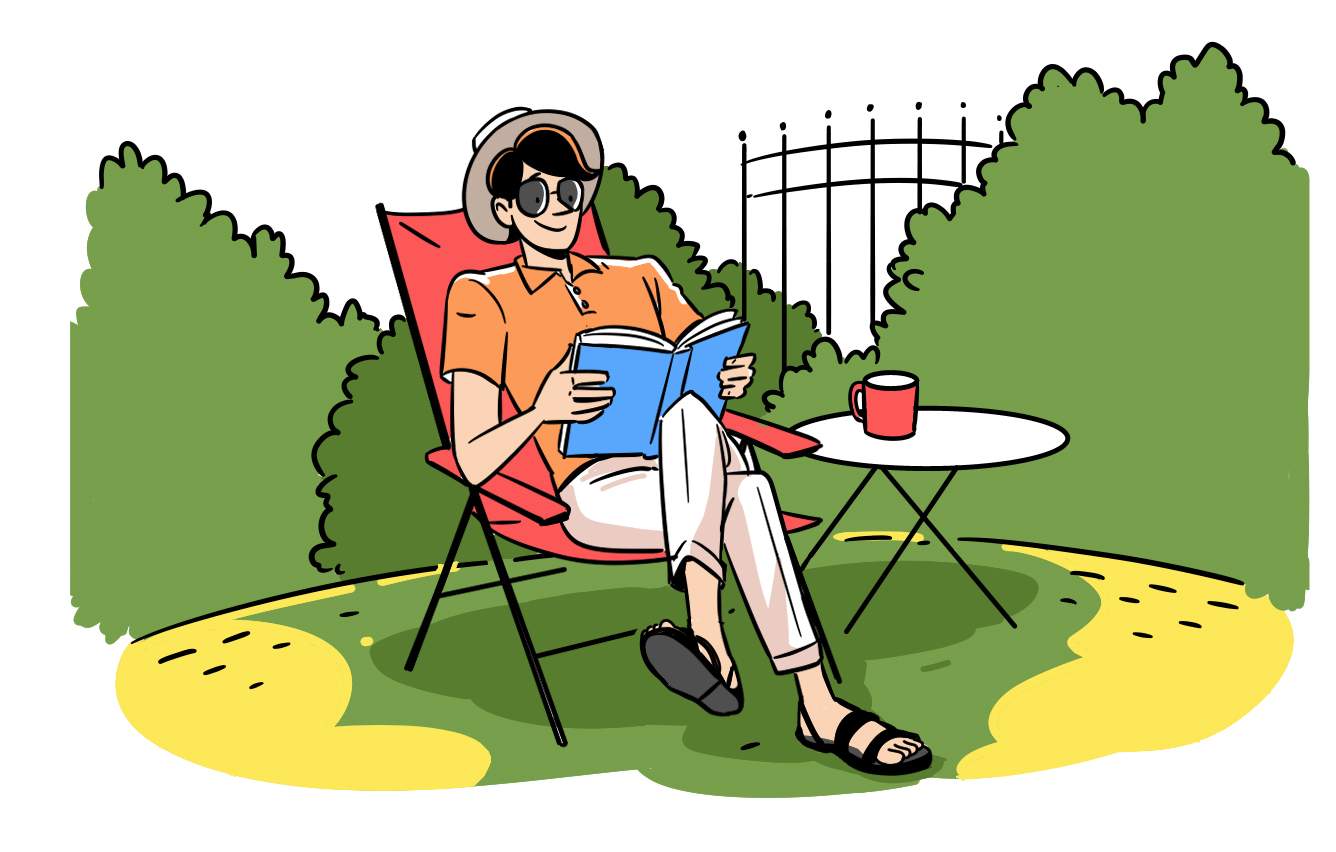 Travel plans are, ahem, up in the air right now – but soon, with a little luck, you will be too. And how useful will it be to actually see those colleagues who've been hibernating at home: to find out whose jobs can be done from Timbuktu and those who struggled to run the London office from LA. This is about the power of face-to-face conversations – without needing to schedule time first. We all need something to look forward to. Also, while we have the diary out, you look like you could use a holiday.
---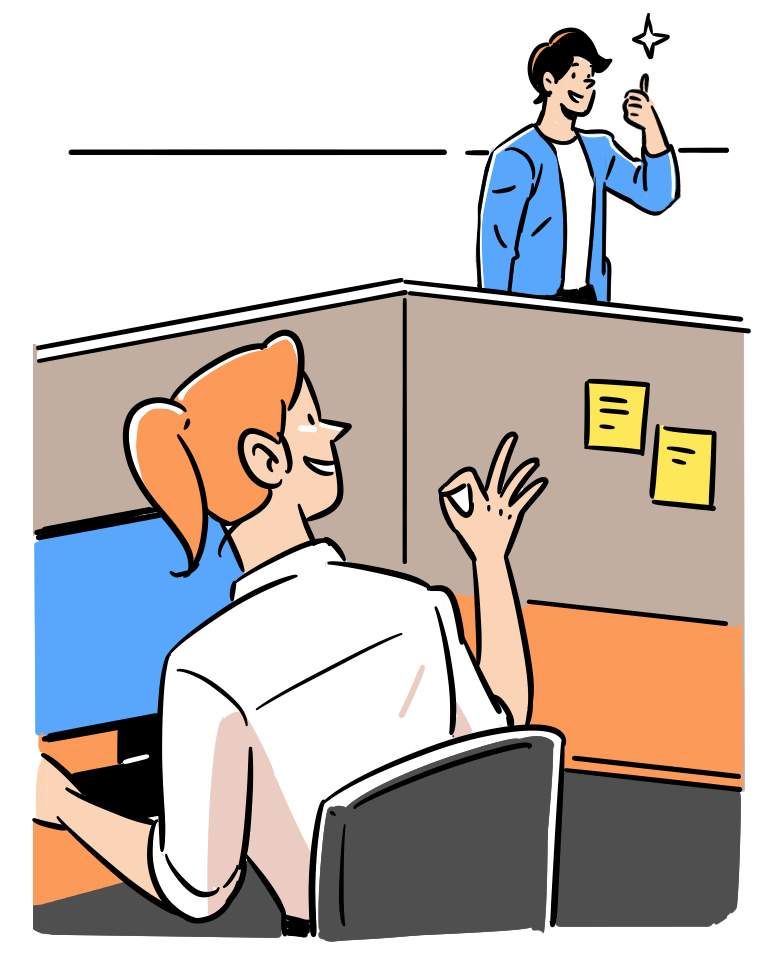 There's a good chance you were very busy before the pandemic took hold and then took on even more responsibility over the past 12 months. Whether you've been wearing more hats at home (teacher, chef, children's entertainer) or work (therapist, HR professional, customer service and ceo), now is the time for a gentle rebalancing. So what did you learn? Well, Julio in marketing can run a department without you looking over his shoulder the whole time and Jane in sales needs a new challenge. Give people a chance.
---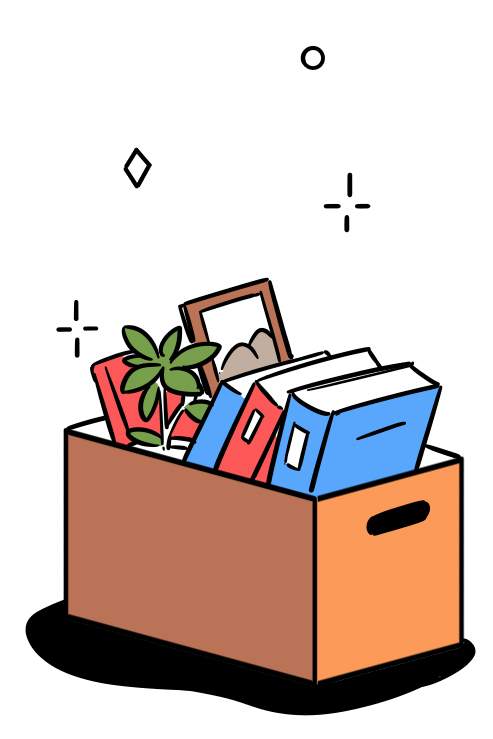 On the flip side, some of the drama of the past year may have exposed handsomely remunerated colleagues who were resolutely out of office when the chips were down and work needed divvying up. Ditto the pals who went silent when you couldn't help them. It's never easy to say goodbye (or "Get out") but, like removing a plaster, it's best to do so speedily and without much fuss.
---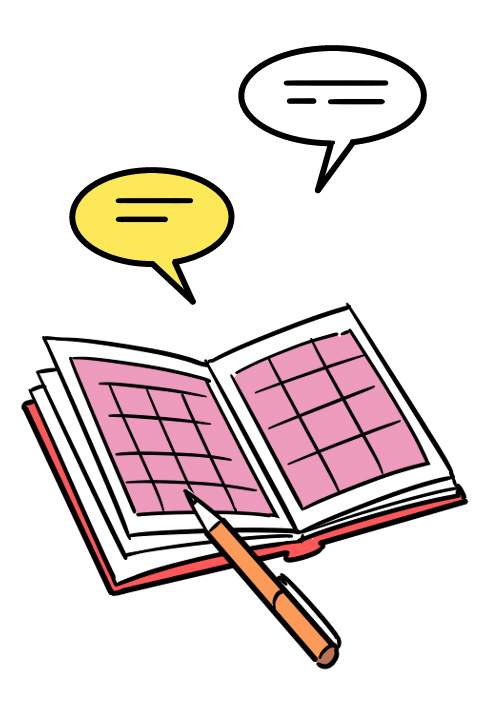 How many notes, calendar reminders, memos and emails have gone astray since your whole life came to revolve around a phone and laptop? Too many. The simple act of breaking away and jotting a few notes is better for your retention and there's nothing more satisfying than striking off tasks on a to-do list. Meanwhile, a diary can help you make sense of your day and written correspondence still means more than another bland email. If it matters, commit it to paper.
---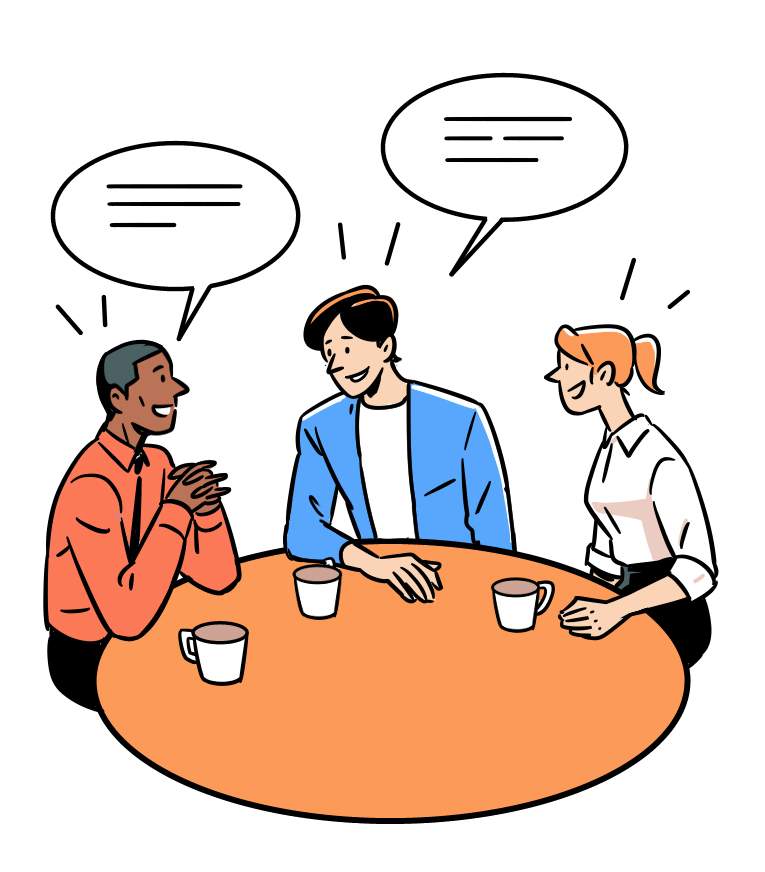 The great lie of technology is that more of it encourages better connections and conversations; it doesn't, hasn't and (based on the evidence) it never will. As the world opens up we need to see the whites of people's eyes and rebuild actual social networks – for better business, yes, but also for our own personal fulfilment, sense of camaraderie and collective sanity. Let's hope it doesn't take another pandemic to jolt us into seeing what we've been missing out on. Connection is important, human, vital and too often overlooked. So talk to people, seek counsel, partner up, make meetings and join a club.
---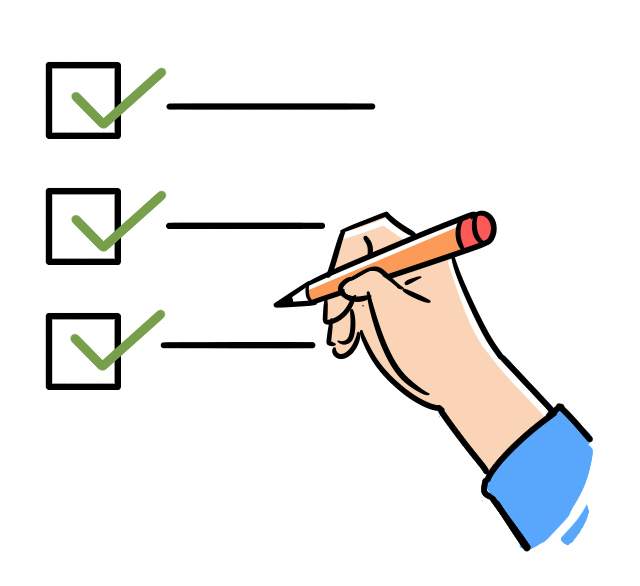 Like the 2008 crisis before it, the pandemic has made some certainties – from jobs and plans to exit strategies – seem much less assured and less attractive. As a child did you really dream of orchestrating hostile takeovers or becoming deputy chief of the actuary department? If so, congrats. If not, maybe it's time to feel out new opportunities and try to start the business you want to run.
---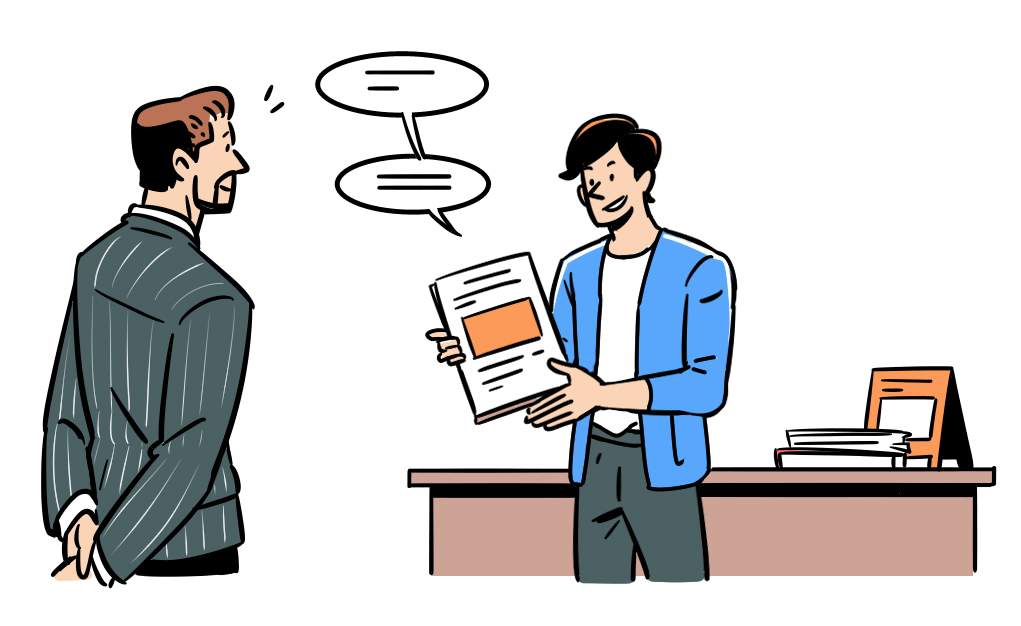 Not through clicks, likes and impressions (the plunging credibility and waning popularity of the vapid influencer model shows how cheap this really is). Start with your team and your neighbourhood, your friends and your family. Show them you care, and you've got their backs. Remember: five likes from a "fan" on the other side of the world won't be the making or the breaking of your brand.
---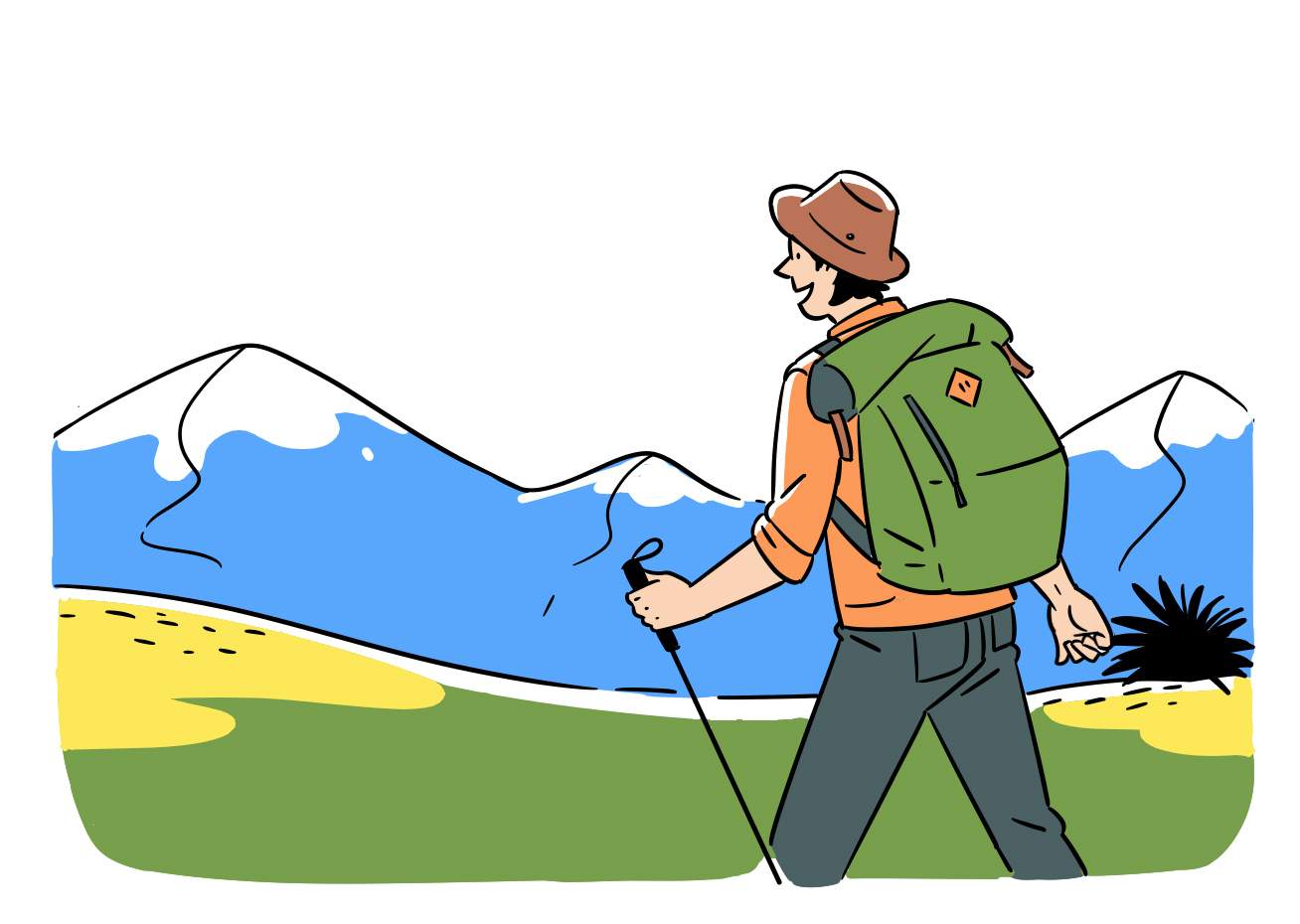 More people than ever before have been confined by travel bans and lockdowns and that has limited us to tight routines. These are habits that need breaking fast. Great that you've enjoyed the flexibility to work from home some mornings but don't stay cooped up just because it's cosy – there's a big wide world of opportunities, ideas and adventures out there to rediscover. Your kitchen table will still be there at the end of the day if you're missing it.
---
Take stock. Anyone who says the pandemic hasn't affected them isn't being honest. Even if you kept your job, you'll have been confined and confused and seen many struggle. Don't shrug this off – use it to motivate and inform your next move. If it took all this to know you want to run a travel agency, live in the Azores or come home early on a Friday, that's OK. It's time to be brave and act on it.