After a year of athleisure, will men ever be lured back to tailoring? Yes, say designers, but only by the likes of the 'easy jacket'.
On paper, Jean-Baptiste Rosseeuw's timing wasn't great. The 35-year-old Parisian launched Lutays – a bespoke men's jacket brand – at the start of 2020, shortly before most guys hung up their blazers and settled into a working-from-home outfit of sportswear and slippers.
Rosseeuw's jackets are not formal, mind you. Styles that can be dressed up or down, including a belted flight jacket and a workwear number, are rendered in linen, denim, seersucker, corduroy or wool. Handmade by couture ateliers in France, they have a relaxed cut (referred to by the designer as "amplitude") to enable easy movement. Rosseeuw, who previously worked for Bottega Veneta, likens them to Chanel's classic bouclé women's jackets. They're refined without being precious: you would happily pull one on before picnicking in the park or hopping on your bike. "It has the [quality] of bespoke craftsmanship, yet is much more casual and a bit more adapted for today," he says, calling it "the highest level of informal wear."   
Perhaps his timing wasn't so bad after all. Jackets and blazers, those anchors of men's wardrobes, might have been gathering dust over the past 12 months. But the pandemic could well increase the demand for a certain type of jacket once we venture back into the world.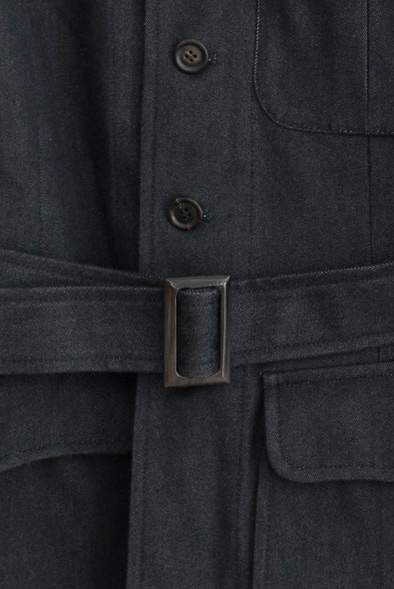 Sure, there will be pockets of demand for formal tailoring – with some gents keen to feel the structure and resistance of a form-fitting suit once again. After a year without much socialising, designers and buyers sense there will be a desire to spruce up. "If you wear a sweatshirt at home all week, and then you go to a party, you will feel really sexy wearing a dinner jacket – so I think that's something we're going to see quite a bit," says Saman Amel, a Stockholm-based tailor.
For everyday attire, though, casual alternatives like those offered by Rosseeuw should hit the spot because they combine a soupçon of elegance with the comfort levels of the house clothes we've become so accustomed to. "The brands that are going to thrive are the ones that work with fabrics that provide the feeling of a tracksuit – but the jackets don't have to look like a tracksuit top," says London fashion designer Charlie Casely-Hayford. Increasingly he is gravitating towards compositions – of wools, cottons, nylons, linens and some elastane for stretch – because, unlike pure cotton or linen, these blends are more crease resistant, so can be chucked on without fuss. They're also very soft.
"Most guys, when they come home in their formal jacket and trousers or jeans, probably then want to change into something softer," says Casely-Hayford. "I feel like we're moving towards a design moment where that softness is already embedded in the garments that you've been wearing out during the day. What does that look like?"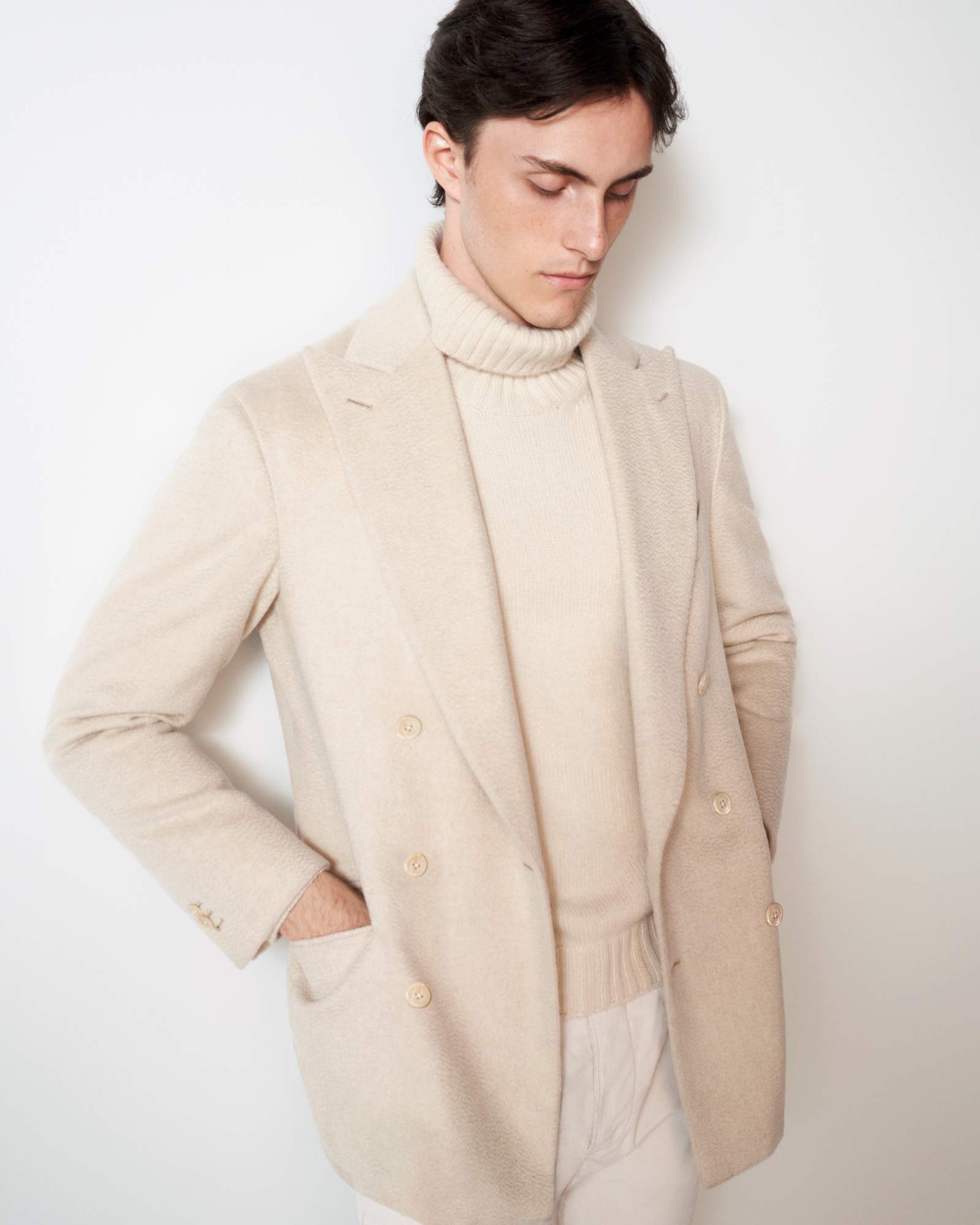 Well, quite possibly like the suave indigo-dyed jacket he's wearing when we speak. Constructed using shirting techniques, there's no crown on the shoulder, which falls quietly into the sleeve. Nor is it lined. The jacket is double-breasted, so looks smart when buttoned, but undone it oozes insouciance, owing to its extra volume. "Our clients gravitate more towards a double-breasted than a single-breasted blazer in this [casual] context, because there's something softer about the lines it forms," he says. "I wear it like I would a cardigan – it just feels a bit more elevated."
In the 1970s, Giorgio Armani started the march towards unstructured blazers, with Italian tailoring firm Boglioli accelerating things with its garment-dyed jackets. Stripped of most structure, they adapted tailoring to busy modern lives. They could be scrunched up into a bag and looked perfectly natural when worn with jeans and trainers.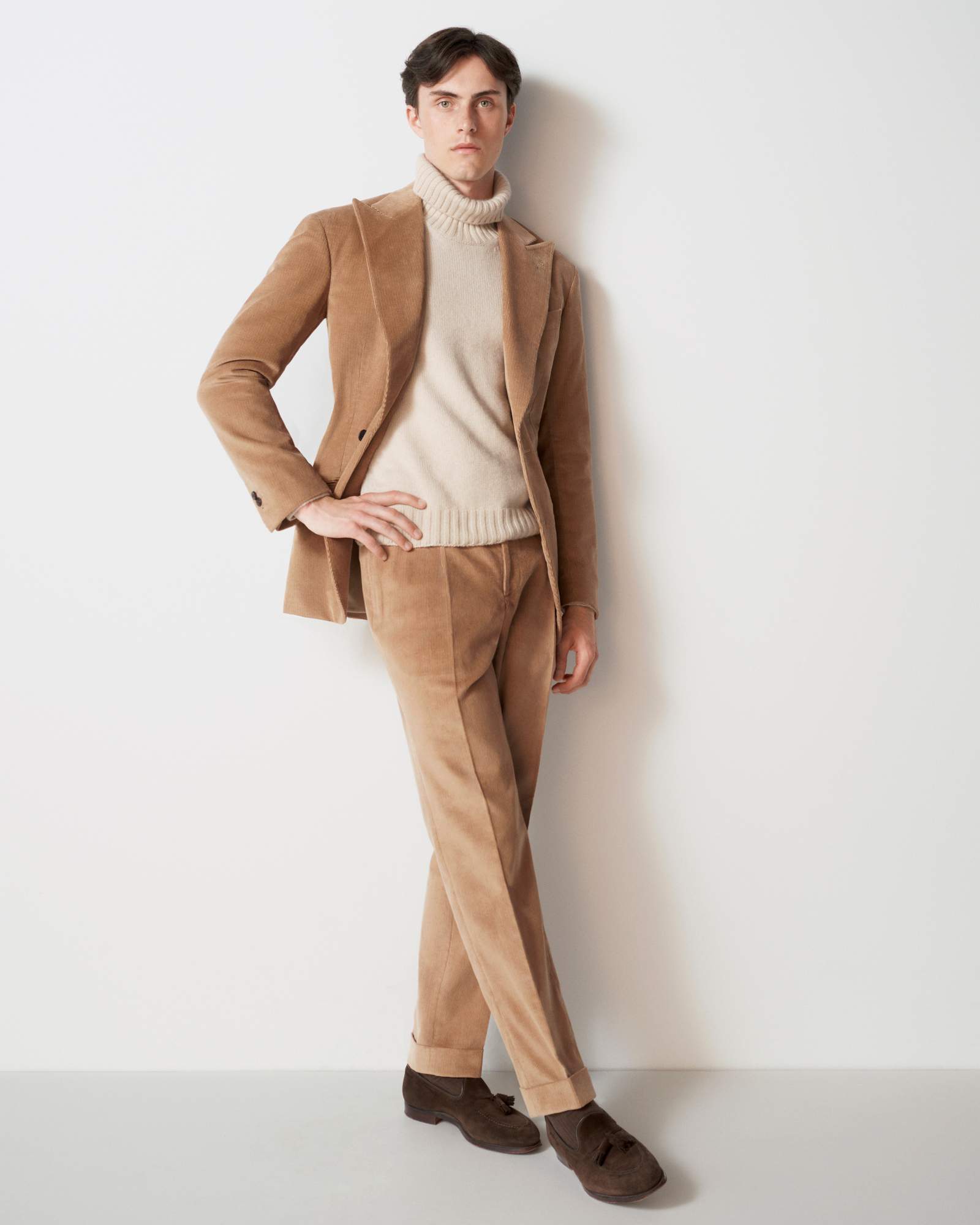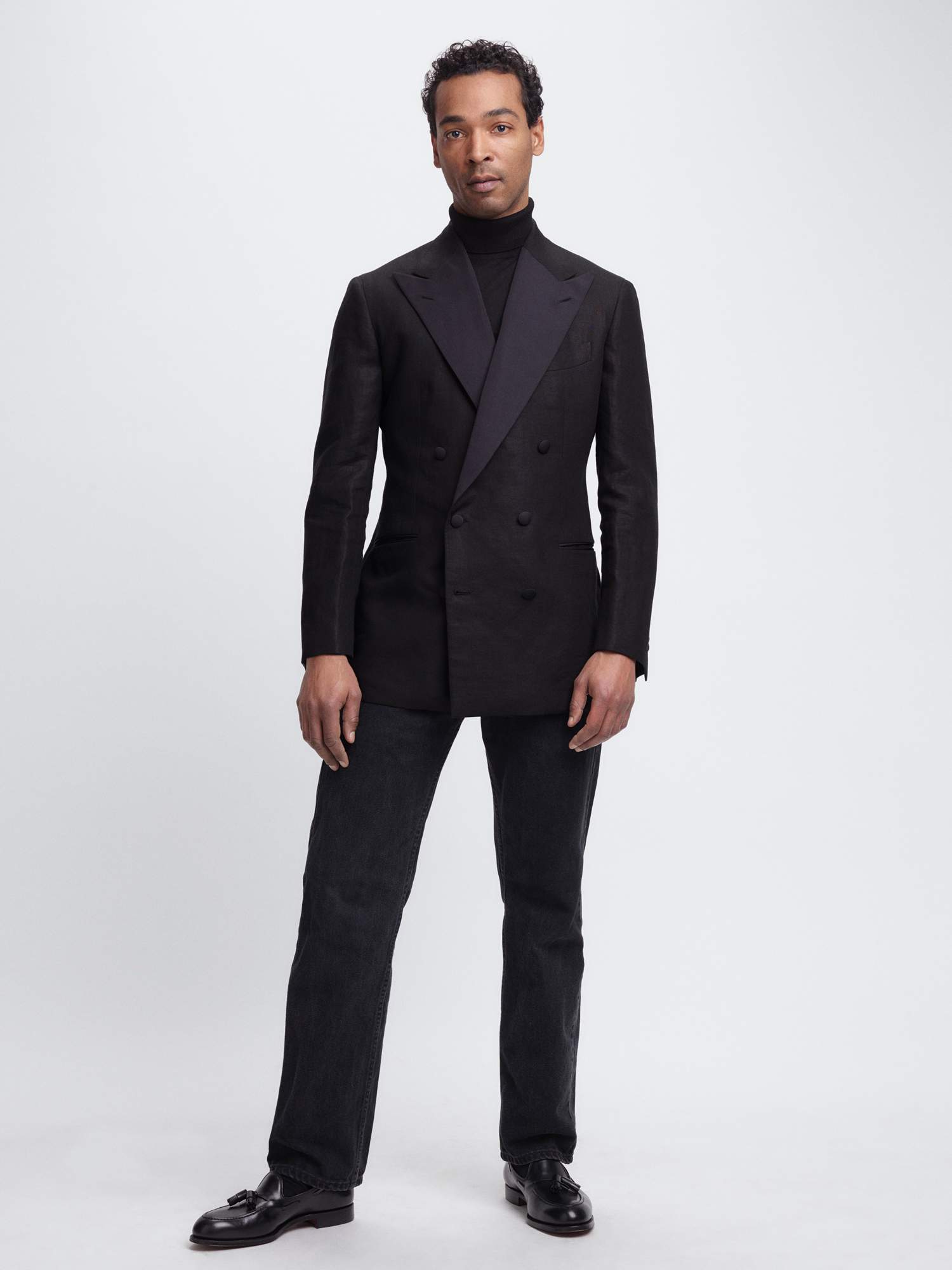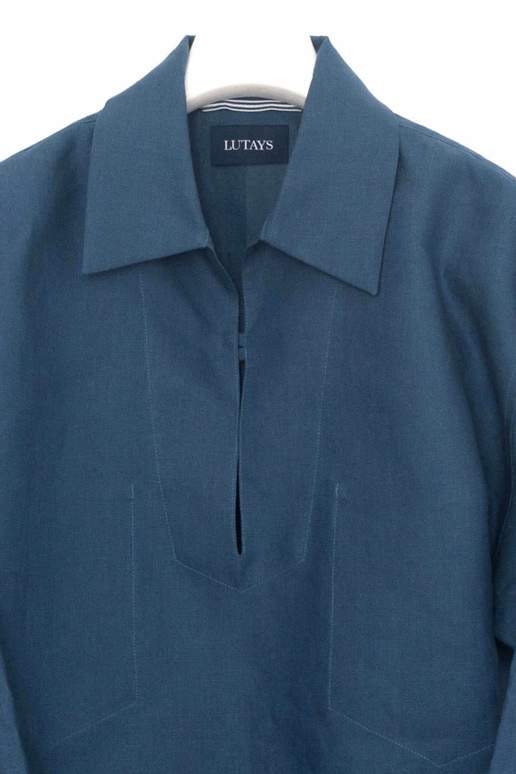 Yet Casely-Hayford's Japanese-made jackets are "more distilled, streamlined and taken down to their core than the traditional Italian soft-shoulder jacket". It's a shell of a jacket with a floppiness perfect for lounging around. It's somewhere between an overshirt, an unstructured blazer and a cardigan; a newly coined term is pending.
This sort of item is evidently on designers' minds as they sketch out our future outfits. In the recent autumn/winter menswear collections, influential brands including Gabriela Hearst, Dries Van Noten and Dior all proposed jackets that were business-meeting-sharp, yet relaxed enough to wear in front of the TV.
Like formal blazers, these easy jackets frame the body in an appealing way. The shoulders are wide and the arrow-like lapels direct the eye inwards to a narrow waist. Meaning: they accentuate a man's V-shape, traditionally the ideal masculine silhouette. This is more than can be said for a sweatshirt, which frankly leaves you looking chunky; a knit crewneck, which merely traces your figure without offering any enhancement; or a bomber, which cordons off your torso into a square.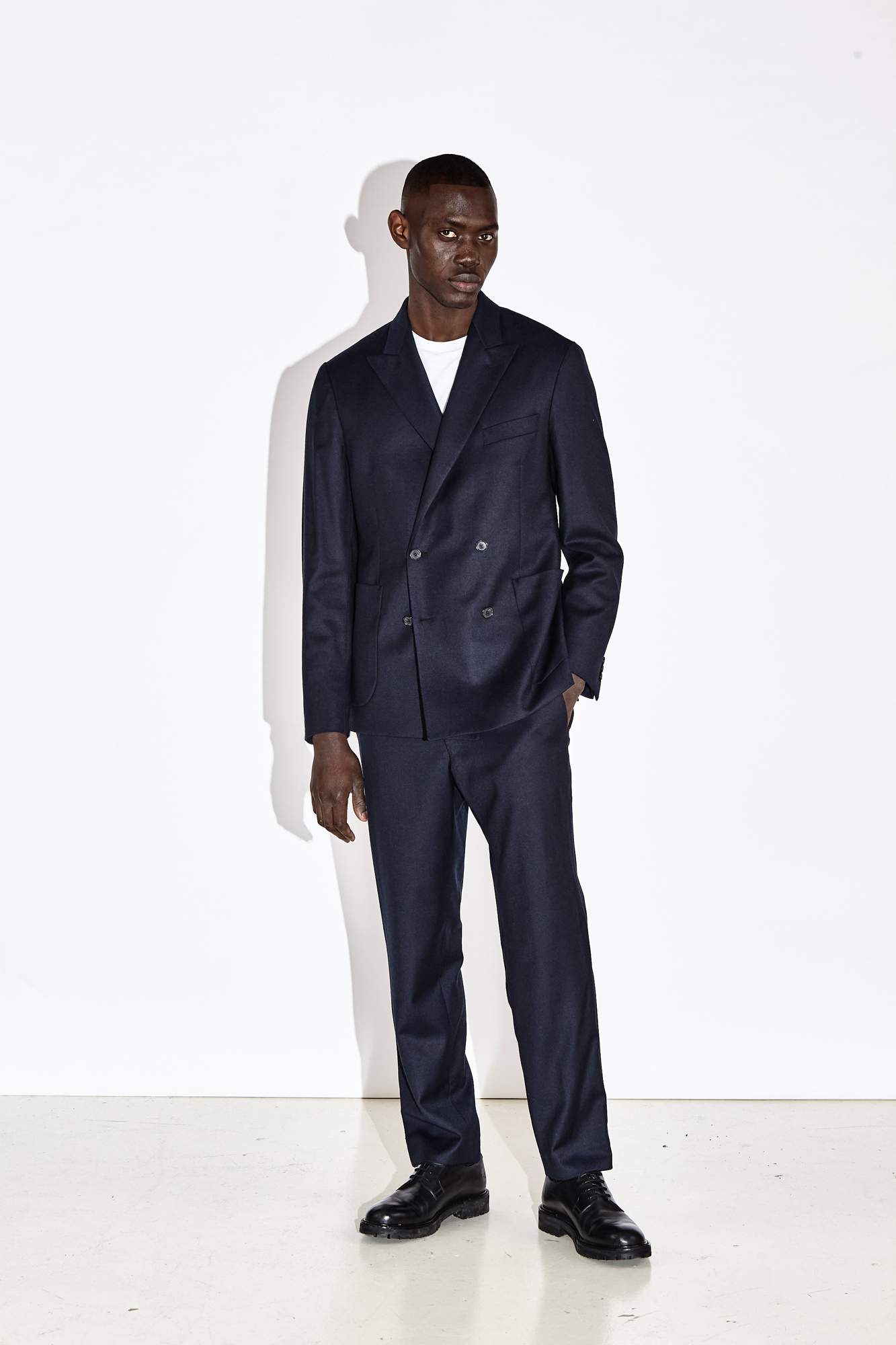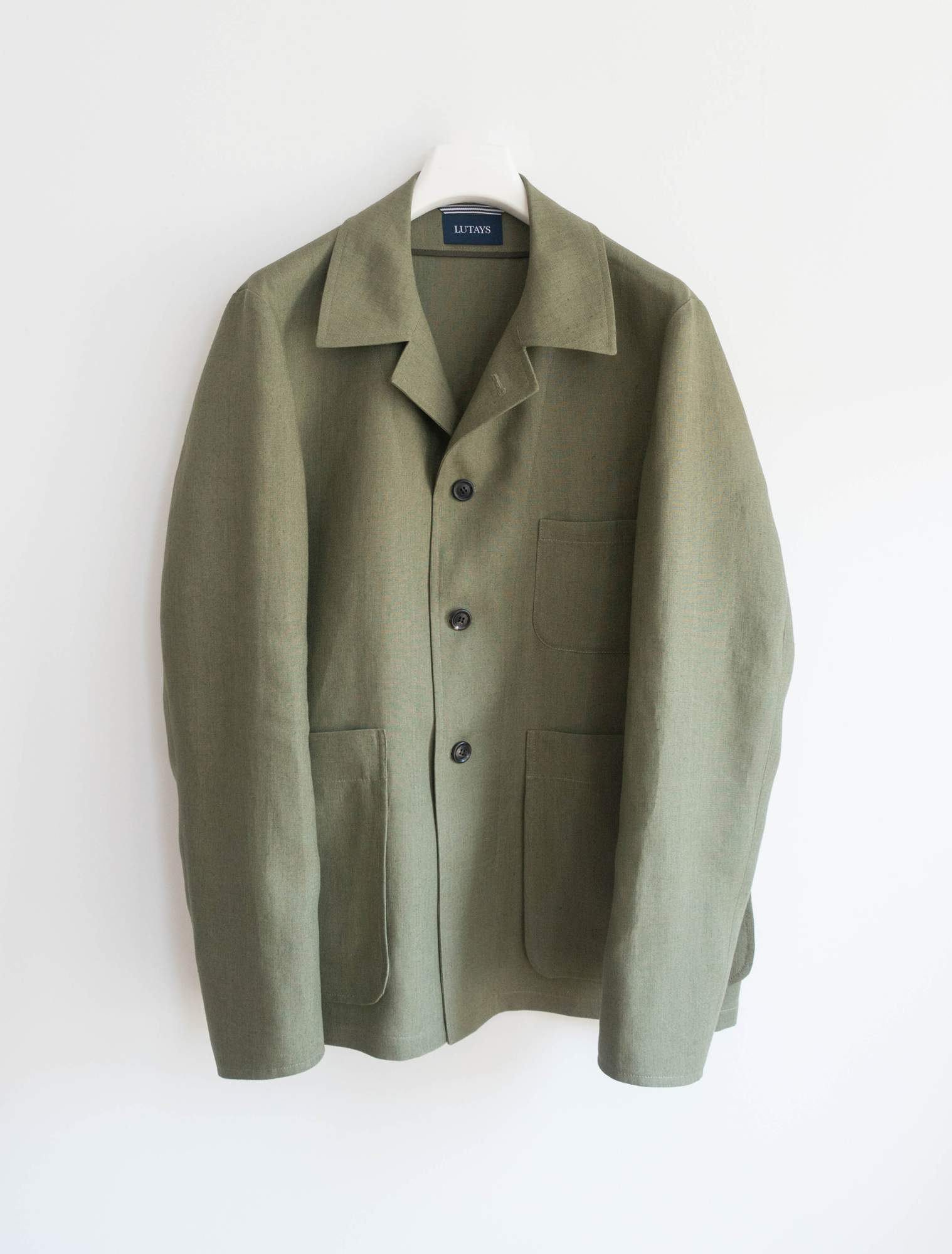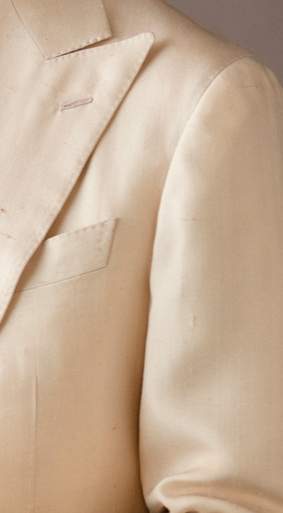 Their élan is complemented by practicality. First, all those pockets – external and hidden – are perfect for stashing essentials. More significantly, the fact that  they go with everything – a T-shirt and jeans, tailored trousers or even track pants – means that one fewer decision needs to be made each morning. They provide you with a uniform. Throw them over anything and you'll look that bit sharper.
Rosseeuw calls easy jackets "the suits of today," meaning that they are, or at least will be, the default option for men. Looking ahead, our lives will be a swirl of working from home, cycling to the office, and dining out (is it too much to hope for dancing?). We need more versatility in our wardrobes than ever; items that can stretch from the sofa to the cocktail bar, via the boardroom, will be in demand.
As Rosseeuw points out – and this may partly be the Parisian in him – "culture and society still want a bit of order and formality". He believes that a well-cut casual jacket can replace the suit in keeping us looking presentable. These supple, feather-light numbers might well be the thing that rescues us from sweatsuit hell. Scruffiness, be gone!