Observation / Global
Pup stars
South Korea was infamous for its dogmeat dishes. Now well-heeled pooches check into their own hotels.
My dog, Hodu, wags his tail as we exit Seoul's Sangsu Station and head to our regular coffee spot, Insole Cafe. I order an Americano and notice a poodle in a puffy vest lapping up a puppy latte. Hodu, a furry white ball of joy, looks somehow naked compared to the café's other well-dressed patrons: a bichon peeping out of a designer carrier and a greyhound in a turtleneck. Fashionable pups are commonplace in Seoul today.
At Insole, dogs dressed in luxury looks are a constant fixture and dachshund Huchu, sporting a dark-green Barbour, is no exception. He peers anxiously past the counter towards his owner, who is dressed in matching gear. Huchu's owners, Noh June-young and Kim Min-jeong, own the shop. Kim also manufactures clothing for South Korean dog-lifestyle brand Howlpot. Seated together, the three look as though they could be posing for a Norman Rockwell painting.
When I adopted Hodu in 2018, government records counted some six million pet dogs in South Korea, a big increase compared to 10 years before. There are many theories behind this rise in animal ownership: South Korea has the world's lowest birth rate, children's education is expensive and the culture demands long working hours. In short, young couples are choosing to have pets rather than children. "For most of us, it's not that we have sworn off children; it's that having a dog means that parenthood doesn't feel as pressing," says Kim.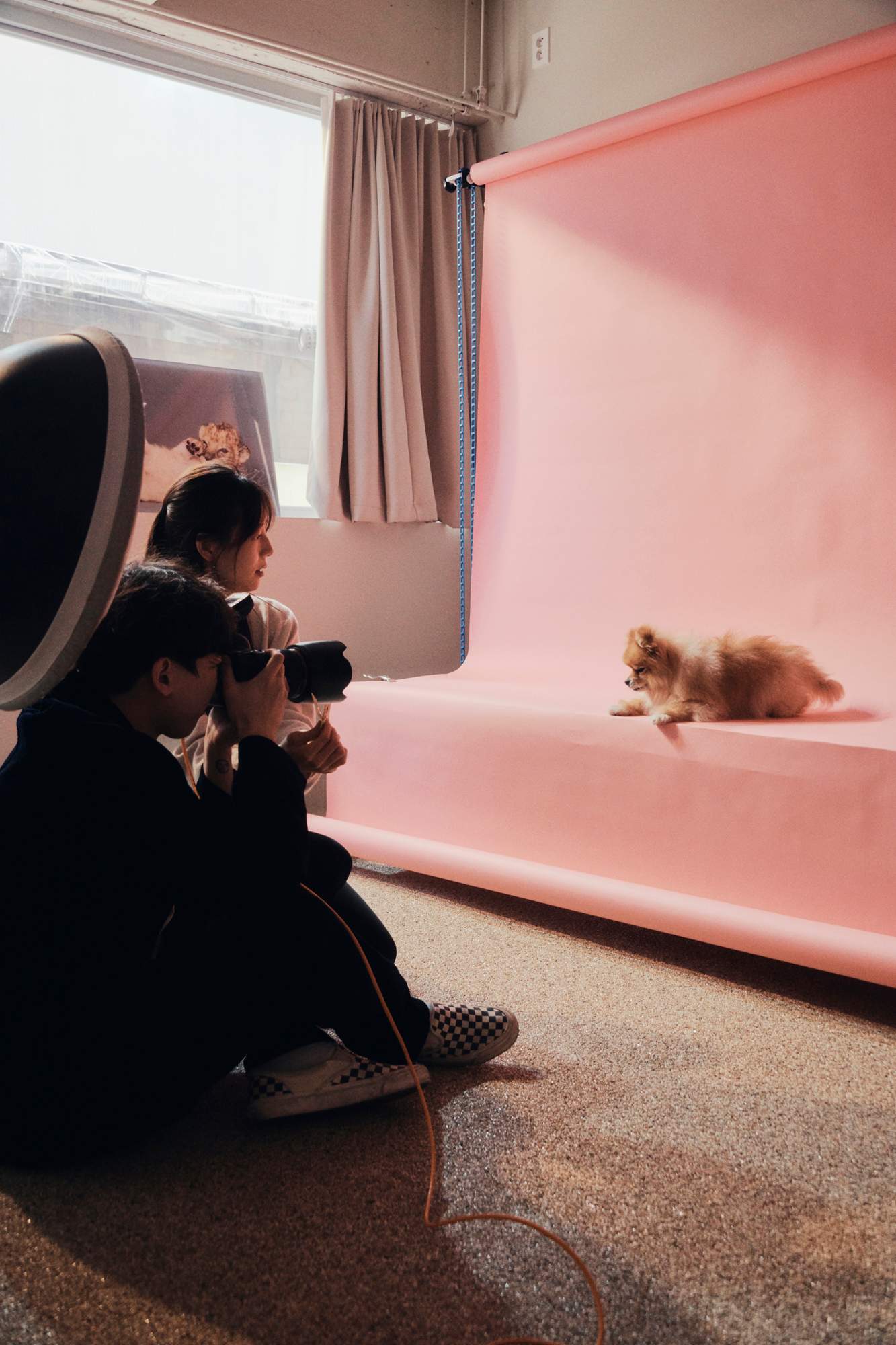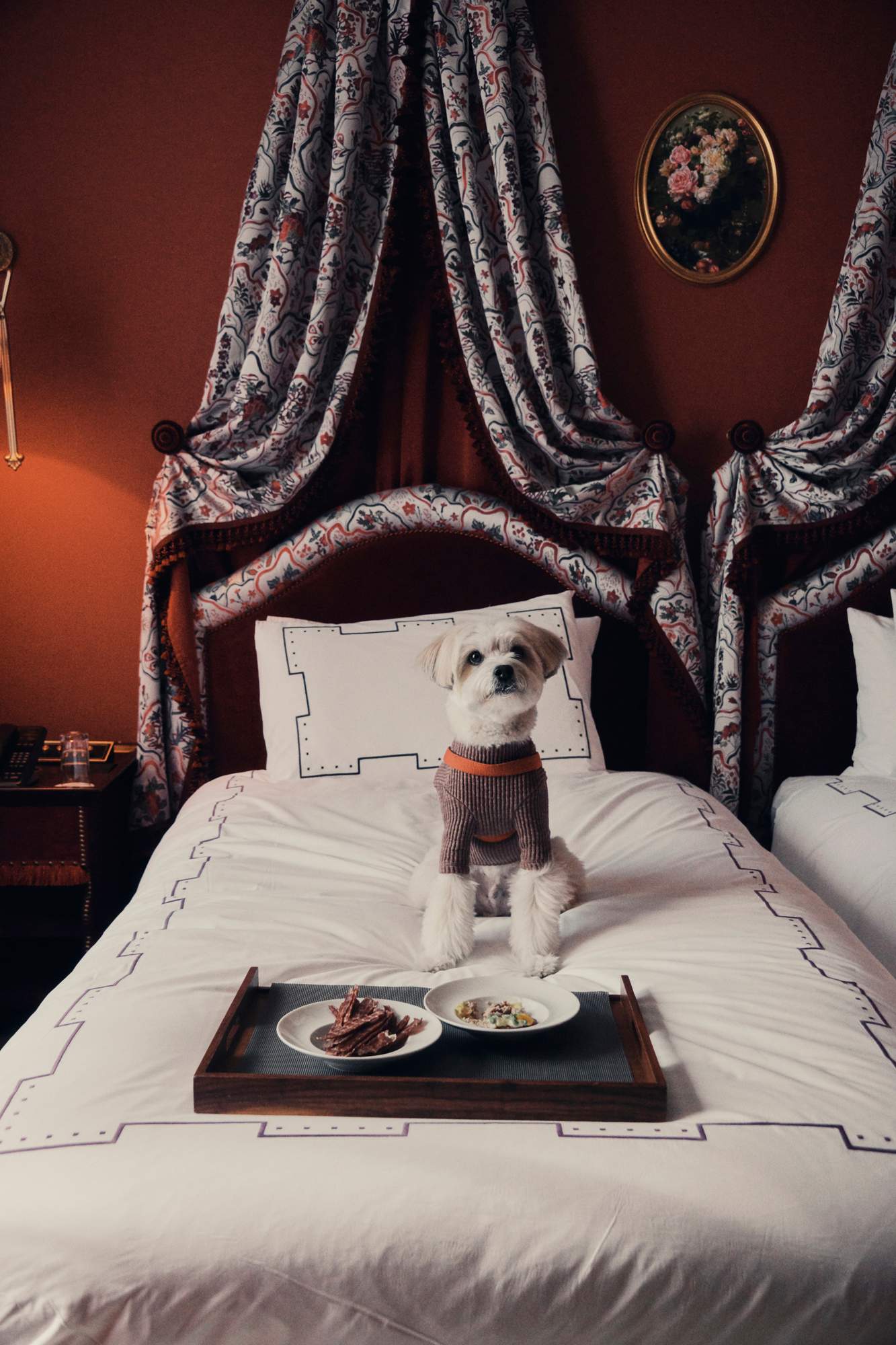 For a long time South Korea was better known for eating dogs than spending lavishly on them. In Gangnam, pet photographer Hong Seung-hyeong has seen the change firsthand. Inspired by his pomeranian, Tank, Hong switched from fashion to pet photography nine years ago and set up Thank You Studio. As couples zip in and out of the space's automated photo booths to take family pictures with their pooches, he says that there was no market for this work until about 2014. "Few companies specifically catered to dogs," he says. "But so much has changed."
The value of South Korea's pet-care sector has been projected to triple to $5.2bn (€4.3bn) by 2027. As the years have gone on, Thank You's Hong has seen the proliferation of canine clothing options, storage for pooch attire and even hairdryers for hounds. Protection for pets hasn't grown nearly as quickly but Hong hopes that will change. "Responsible pet ownership and acceptance of disabled and mixed-breed dogs will soon become the norm here," he says. 
L'Escape Hotel is a boutique institution designed by Jacques Garcia that has an entire floor dedicated to pet-friendly suites – and even special trolleys for transporting four-legged folk. Hodu zeroes in on the toys awaiting his arrival and settles in the red, velvety room. As I see him devour a mock steak (a staple feature of the hotel's room service), I can't help but wonder whether the trend is nearing its saturation point. Pet owners I talk to agree that fancy clothes do not a happy dog make and, as with humans, there is debate over whether such luxuries are necessary. But I don't break the news to Hodu. He has finished his steak and seems happy to be treated every once in a while.