Media / Global
The truth hunters
One story has dominated the news for the past year but, from Iraq to Myanmar, reporters and photographers have not stopped covering the world's darkest conflicts. These are people dedicated to shining a light, challenging authority and taking notes to make a difference.
1.
Aye Min Thant
In Myanmar
Motivated by a sense of injustice more than a professional calling, the US-educated journalist is defying Myanmar's military regime to keep the world informed about the country's crises.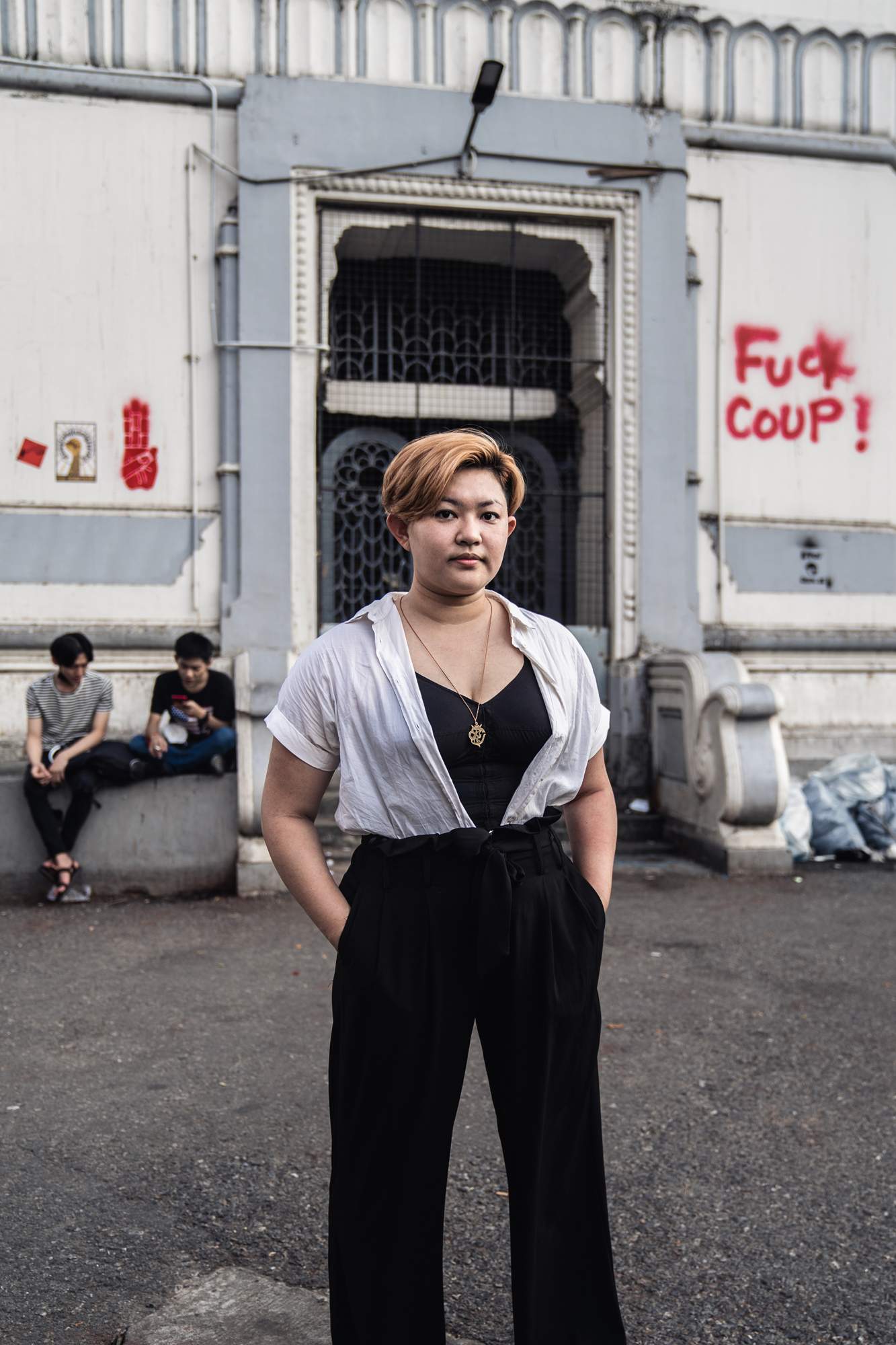 "I like to think that I'm a decent storyteller," says 28-year-old Aye Min Thant, who became a journalist by accident. "I can also provide a different perspective. I have experience of Burmese culture but I can see it from the outside too."
Aye's family left Myanmar for the US as refugees in 2000. After returning in 2014 and working in various industries, Aye went to see a Myanmar-made film in 2018. "I hated it," the journalist tells monocle from Yangon. "I pitched a review to a few outlets. Then someone offered me a job. I ended up at Reuters because I was interviewed about my pro-Rohingya, anti-genocide activism and that source interview turned into a job interview."
It was a difficult time to be a reporter. Myanmar's military, the Tatmadaw, was killing thousands of the Muslim Rohingya minority and forcing hundreds of thousands to flee the country. The Tatmadaw's efforts to discourage reporting of its rampage included seven-year prison sentences for two Reuters journalists, Wa Lone and Kyaw Soe Oo. "It was a clear warning that was made even clearer by the ridiculous trial," says Aye. "One police officer who was meant to testify against our guys basically said, 'My presiding officer told me to entrap them, that's why we're here.' That officer went to jail and has since been released."
The Reuters team in Myanmar, of which Aye was a part, won the 2019 Pulitzer prize for International Reporting – and Wa Lone and Kyaw Soe Oo were freed. But the pressure from Myanmar's authorities did not relent. "I had a 'security situation'," says Aye. "Within two hours I was on a flight to Singapore and was not back in the country until after I quit my job, more than six months later."
When Myanmar's military staged a coup d'état in February, Aye became a journalist once more by live-tweeting events, filing reports and giving interviews to outlets worldwide. "This wasn't the goal," says the reporter. "But people who have the ability to do something have a duty to do it. It felt unjust that I was able to grow up in a country that was much freer, where I was able to get an education and passport privilege. I wanted to do what our people should have been able to do. I wanted to use the shield that privilege provides."
---
Using infrared and multispectral cameras, the photographer has created a unique method of representing war and climate change. His latest mission: to chronicle the burning of the Amazon.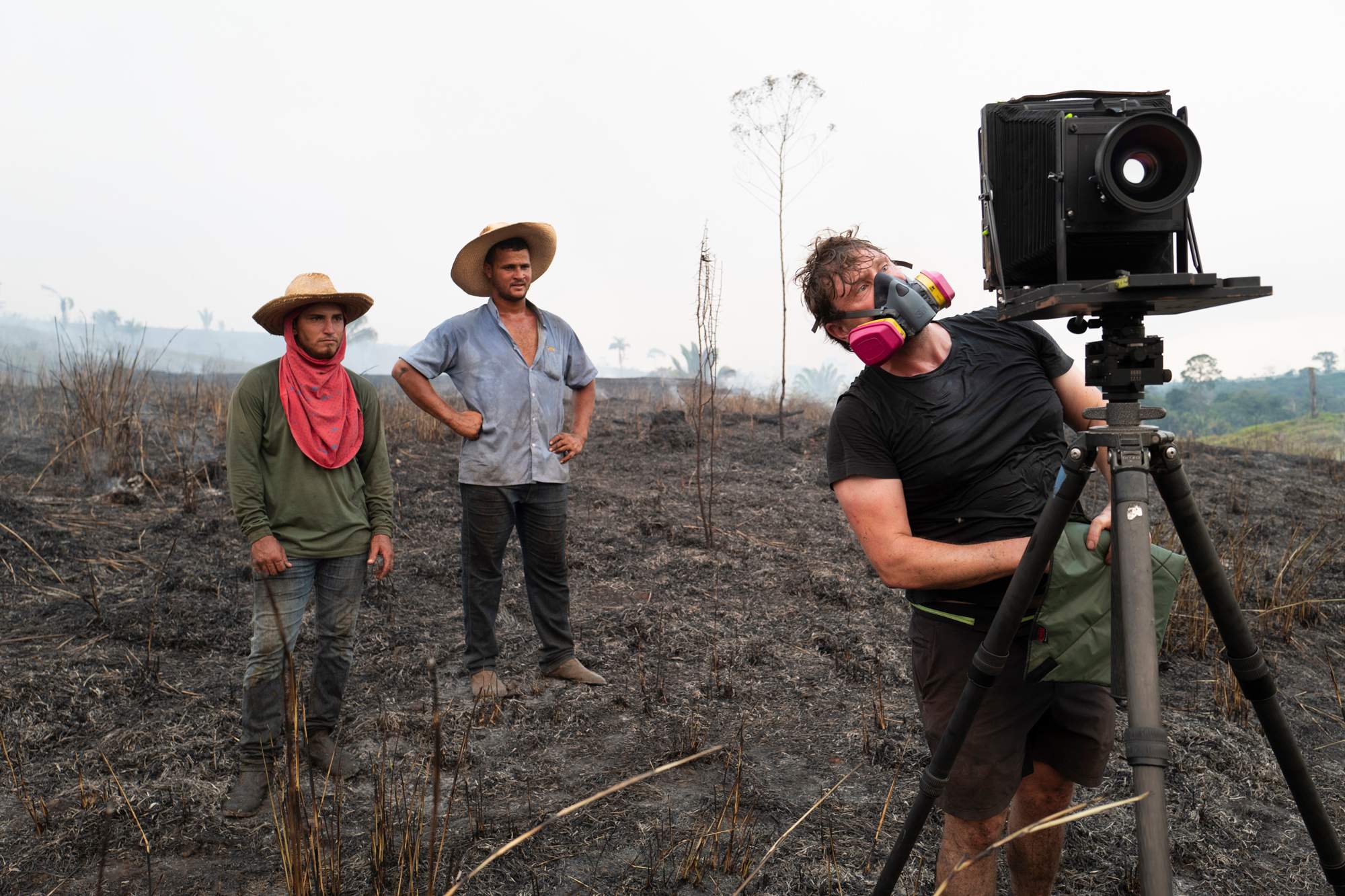 In 2009 photographer Richard Mosse, then in his late twenties, went to Iraq. By then, Western audiences had grown used to images of bombed-out towns and troops in desert-combat uniforms. What was needed was another perspective. Mosse decided to document the palaces of Saddam Hussein, many of which had been turned into operating bases by the US military. He was attracted by the clash of new and old; the gaudy kitsch of dictator-chic.
Although the project offered him a unique view on the conflict, he was still dissatisfied by his medium of choice. "I was frustrated with documentary photography," he says. "I wanted to break it apart." In the acclaimed projects that Mosse has undertaken since, he's shifted his focus away from the photographer's role as "an illustrator for a writer's text" and towards a more complex practice. "I suppose it's a hybrid of sorts, at the interstice between contemporary art and reportage photography," he says.
It's an approach that he pioneered in the jungles of the Democratic Republic of Congo for his 2010 project, Infra, in which he used a military-grade infrared film designed to reveal the unseen during reconnaissance. In the resulting images, lush vegetation is rendered in psychedelic pinks and purples, while combatants and victims stand starkly out against an alien landscape; it's a strikingly original view on conflict that's hard to ignore. Over the following decade he has continued to use similar technologies in a bid to "refresh" people's attitudes, such as when he photographed refugees in 2016 by using a thermographic camera capable of imaging human body heat from a distance of 30km. "The camera is designed for the battlefield, so it's actually part of a weapons system," he says. "It confronts the viewer on some level with their own complicity. At least that was my intention. One of the only things you can do is to make people feel something."
Although Mosse's experimental approach has meant that his work often adorns gallery walls rather than front pages, he does engage with the media. One organisation that he holds in high regard is London-based Forensic Architecture, which draws on expertise from fields as diverse as cgi, journalism and architecture to investigate environmental crimes and human rights abuses around the world. It's a new take on activist journalism. "I've been in dialogue with them," says Mosse. "They're a very effective group who try to bring about a kind of accountability."
For more than a year now, Mosse, who is based in New York, has been travelling the Brazilian Amazon, where state-sanctioned forest clearance has set one of the world's largest carbon sinks ablaze, as modern-day cowboys fell timber to make space for cattle. "I was intrigued by the challenge of representing climate change because it's way bigger than us, and for that reason it's hard to photograph," he says. "The scale of the burning is difficult to articulate."
It's a challenge that's suited to Mosse's mix of art and journalism. He employs advanced, multispectral cameras (used in environmental-monitoring satellites) to document the destruction from above. But his reporter's instinct has also led him to seek out stories on the ground. "I've been trying to infiltrate the groups or individuals who are burning and ranching. About 95 per cent of my job is getting access, about 4 per cent is administration and only 1 per cent is making the art," he says, laughing.
"Running in with a zoom lens, stealing the shot and running out, you'll probably get murdered. But if you can appeal to the head guy's sense of machismo, he can't say no. Once you start to hang out with these guys, you start to enjoy the company of some of them and realise they're not just environmental criminals. They're locked into a global economy. It's not so easy as pointing fingers."
---
The Danish reporter knows that conflict reporting comes with potentially lethal danger but even in a year of lockdown she has been working in the Middle East.
"You can't just cover the region from Beirut or Cairo," says Puk Damsgård, a multi-award-winning Middle East correspondent for Danish national broadcaster DR. "You have to travel because something very different happens when you go to a place and talk to people on the ground."
In 2020, despite the pandemic dominating news agendas and making movement difficult, Damsgård covered the burning of the Moria refugee camp on Lesbos and the Beirut harbour explosion, as well as meeting Danish citizens who fought in Syria and were held there in prisoner camps. "Denmark is a small country so we have a tradition of keeping our eyes open towards the world," she says.
Damsgård's career as a foreign news reporter began in 2008 when she went to Pakistan as a freelancer. She was thrown out two years later after being accused of being a spy, although perhaps the real reason was because one of the papers that she wrote for, Jyllands-Posten, had printed the infamous Muhammad cartoons. She then lived in Kabul and Beirut before moving to Cairo in 2013. When we speak, Damsgård has just finished a report from her home city, which was hosting the handball world championships. Denmark won. "It's nice to have a happy story to report for once," she says. But her travels soon start again: first to Erbil, in Iraqi Kurdistan, and then into Syria to investigate the makeshift oil refineries in the north of the country.
As well as her bold front-line coverage, Damsgård is known in Denmark for insightful reports that bring background and perspective to the headlines. That could be meeting a teenage cello player in Gaza or interviewing ordinary Iraqis – lives that are important to bring into focus. "When refugees began appearing in Denmark there was an interest among Danes to know the backstory," she says.
In 2018, Damsgård reported from Yemen. "For a long time it was very difficult to go there, so most of the news was from the UN and ngos about famine, cholera and hungry children," she says. "But I was shocked to see that there was plenty of food in the supermarkets. Of course the issue was that many couldn't afford it. Yemenis explained to me that there were many factors contributing to the dire humanitarian situation, and that some of the issues were much longer-term problems."
On her second visit to the country, Damsgård wanted to write some longer-form pieces for her broadcaster's website. "They told me that no one wanted to read about Yemen but one story I did about a wedding was the third most-read foreign story that year." The trip inspired her seventh non-fiction book, Arabica, about a journey through Yemen and the Middle East. Damsgård's books have enjoyed huge success – her 2015 title about the photographer Daniel Rye, who was taken hostage by Isis, was made into the film Daniel, starring Danish actor Esben Smed.
Yet on-the-ground reporting remains her main calling and that never gets any easier. In the decade since the Arab Spring, travel in the region has become more complicated. "There is a lot more bureaucracy now and somewhere like Syria, of course, has become much more difficult," she says. "It used to be that you could cross into the country illegally, through the barbed wire at the border, but then came the threats from Islamist groups and the regime."
Nevertheless, she has managed to report from Syria and Iraq at the height of their conflicts, risking being taken hostage or killed in crossfire. She has been within metres of deadly air strikes at least twice. "I go into this with open eyes and we always try to minimise the risk," she says. "You can't control what comes down from above. I do not like being in war but I am free to say no. I can leave but the people there cannot. And if just one viewer understands a subject better from one of my reports, it's worth it."
---
4.
Elena Kostyuchenko
In Russia
Putin's Russia is brutal in its treatment of critical voices but that hasn't deterred the 'Novaya Gazeta' reporter from exposing the harsh realities of her country while maintaining faith in its people.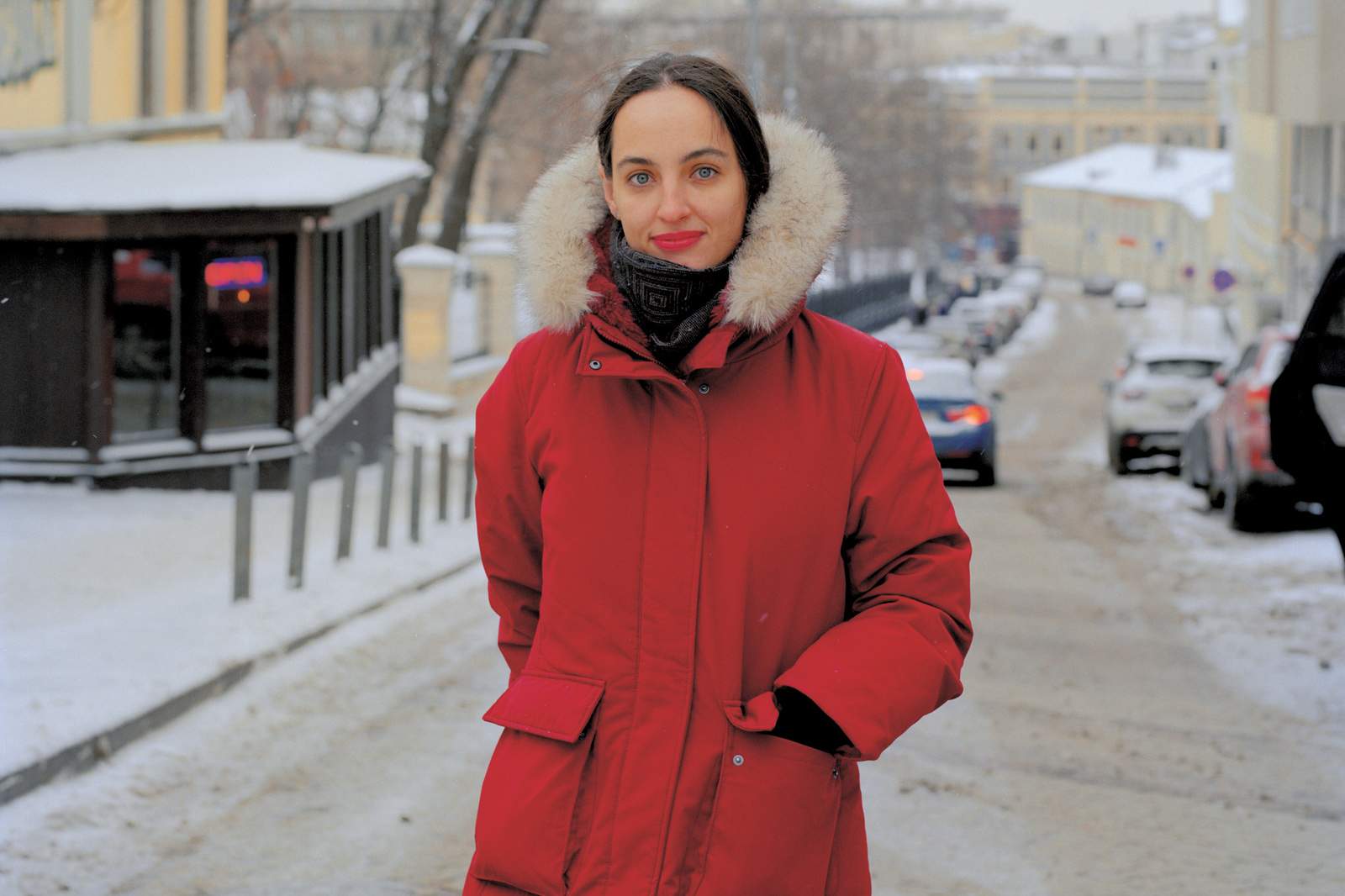 Elena Kostyuchenko is slender and light, with blue eyes, a bright smile and a face out of a Botticelli painting. Her voice is measured but when she becomes agitated it takes on an air of ironic mischief. On first meeting her, you would never think she had been under artillery fire in eastern Ukraine or witnessed a violent crackdown on unrest in Kazakhstan. "I wanted to travel ever since I was a child but not like this," she says, laughing. On the day that monocle meets her, she's just got back from another reporting trip.
Recognised with various journalistic awards both in Russia and abroad, Kostyuchenko modestly describes her beat as "social problems". In the past year alone she has written about the plight of gay people (as a lesbian, she's all too familiar with endemic Russian homophobia); an environmental disaster near the Arctic city of Norilsk; and the underside of Moscow's fight against coronavirus. She is the author of two books of reportage and a play. Kostyuchenko's subjects are often the wretched of the Earth, the rejects, the small people; all those at the mercy of big business or the government, which in Russia is usually the same thing. "Russian authorities are not ready to co-operate with people," she says. "They only listen to supplicants. This is dangerous. When a system stops listening to its citizens, sooner or later those citizens will destroy it."
Kostyuchenko first dabbled in journalism as a teenager, writing for a newspaper in Yaroslavl, a town 270km northeast of Moscow, where she lived with her mother and sister. But she only decided to make it her vocation after seeing a harrowing report from war-torn Chechnya in the independent broadsheet Novaya Gazeta. It was by Anna Politkovskaya, the acclaimed journalist who would become Kostyuchenko's role model. In 2005, Kostyuchenko joined Novaya Gazeta and the two women briefly became co-workers. A year later, Politkovskaya was murdered in her block of flats. Three other Novaya Gazeta employees have been killed since. Kostyuchenko has received death threats and been accused of treason over her reporting but there's an implacable quality to her, the same that drove Politkovskaya. "The mission of social journalism such as mine is to create invisible but strong connections between people, because Russian society is extremely fragmented."
At Novaya Gazeta, Kostyuchenko writes op-eds and commentary but her specialities are long reads that often have her at the heart of the narrative – although she shuns speaking from the first person, preferring instead to be a silent chronicler. She was forced to put her principles on hold for the Norilsk story, called "Rust". "I wanted to show how the realities on the ground opposed the photographer and me; that's why I put myself in it," she says. The story took up an entire issue of the newspaper and followed Kostyuchenko as she helped a group of activists expose a huge diesel-oil spill originating from Nornickel, the world's leading nickel and palladium producer. The company, owned by oligarchs close to Vladimir Putin, hindered Kostyuchenko's investigation, bullying those she contacted and downplaying the scale of the incident. "Rust", also available in English, is a must-read. "It's an important story about what Russia is really like," she says.
The latter is something that Kostyuchenko is unsentimental about. "The reality in Russia is gruesome," she says. "You can have a perfectly normal life but then one day your son might be beaten up by police to the point of coma and you have to live with that." Despite seeing so much injustice and violence, Kostyuchenko retains her faith in the essential goodness of human nature. "I have met very bad people but I have also experienced a lot of beauty and kindness," she says. "I have spoken to people willing to stand up for each other and for the truth."
---
Years of experience in war zones has led the Irish photographer to know when the moment is right to move in and capture the story – and also when to stop.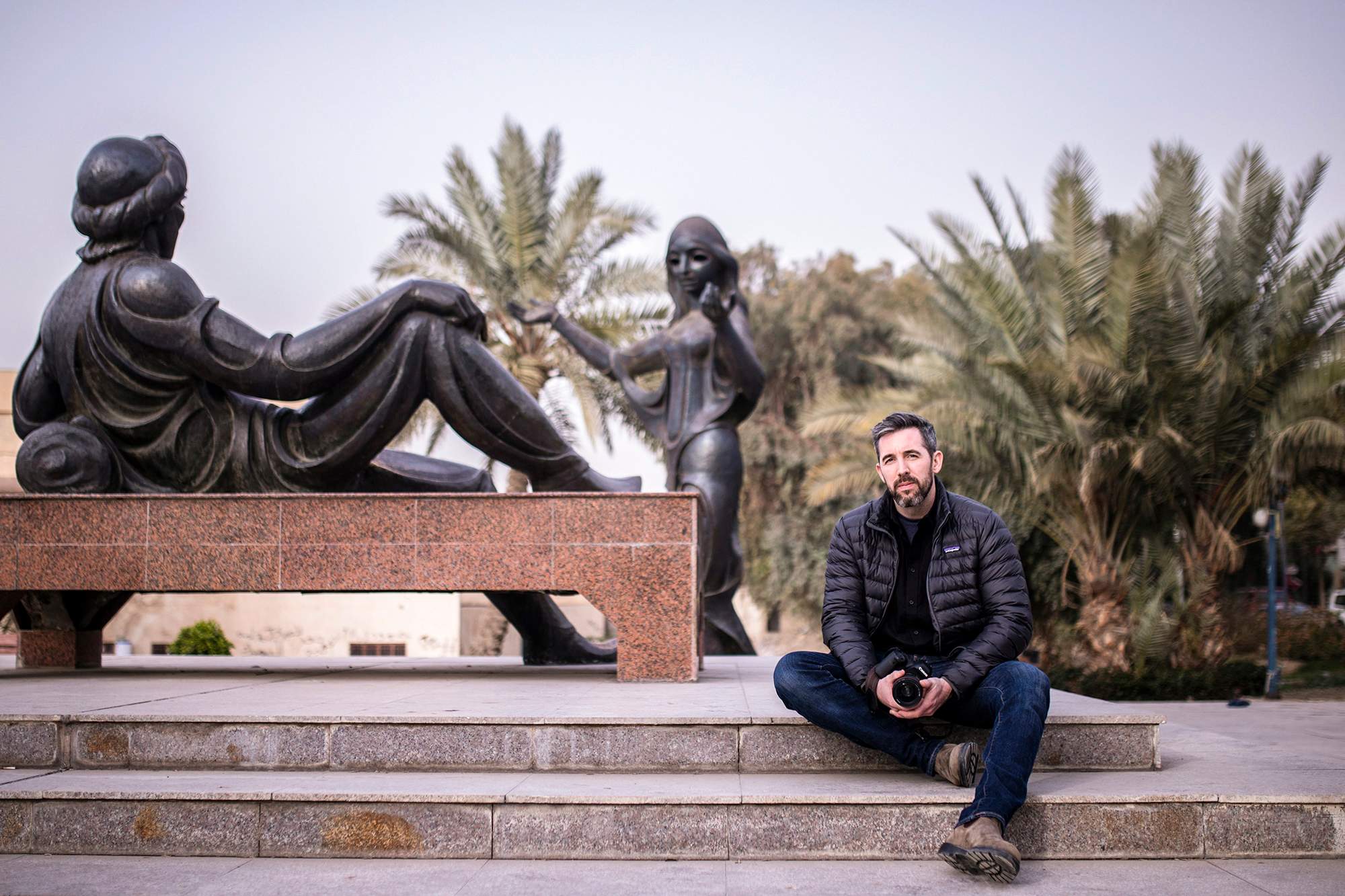 Irish photojournalist Ivor Prickett was in Baghdad, reporting for The New York Times on a different story, when Isis conducted its first double suicide attack in years. "There's always something going on in Iraq, so sadly you become accustomed to being able to judge a 'big enough' news story," he says. "This was obviously a big deal, so you kick into action." But that doesn't mean simply rushing out there as quickly as possible. With more than 10 years of experience in the field, Prickett knows when the moment is right before wading in. "You need to figure out how to get there as safely as possible," he says. "I am much less gung-ho than I used to be – and I arguably produce better work." Still, the amount of risk that he is willing to take will seem extraordinary to those whose professional life doesn't involve heading to conflict zones on a regular basis.
Over the years, Prickett has kept on returning to Iraq. He was there during the 2016 campaign to reclaim Mosul, where he took some of his most recognisable, high-impact shots that ended up in his book, End of the Caliphate. But he didn't envisage becoming a front-line reporter when he was studying documentary photography in the UK. Prickett's first projects dealt primarily with the displacement and fallout that follows conflict, in countries such as Kosovo, Serbia and Georgia. It was during the Arab Spring of 2011 that he started taking up news assignments and in 2016 he began working regularly with The New York Times. Today, his photos maintain a sensitivity and humanity that feels indebted to his documentary-focused past. "My whole life revolves around my work," he says.
One week on from the suicide blast, Prickett was posted to the north of the country but not before he managed to head into Turkey, then to the town of Afrin in Syria and the Iraqi village of Kocho. It's a tight schedule but one that's not uncommon for him. "Working somewhere like Iraq takes organisation. And with coronavirus on top, things get really complicated," he says. For much of last year he was grounded at home (in his case, Istanbul) until he was sent to Nagorno-Karabakh in October. Covering the conflict from the Azeri side of the front line, he realised that no other large US print media was present, as the government had been very selective about picking which outlets to allow on the ground. "We almost had the story to ourselves, which is very rare these days," he says.
That's despite the fact that media budgets have generally shrunk, meaning that fewer print titles will place photographers on the ground. "I work with one of the few that actively still does that," says Prickett. "Syria changed things a lot because of the kidnappings. There has been a huge drop in the number of people covering conflict." He has learned how to deal with the threat of any eventuality. "You can't mitigate all of the risk but there is so much planning and thought involved in going to a war zone," he says. But as the nature of warfare keeps changing, so does front-line reporting. In Armenia, combat carried out by sophisticated drone technology and heavy artillery meant that a lot of reporters found themselves spending most of their time in a bunker, under cluster-bomb attacks, left to piece together the story through testimony.
Prickett has also learned that it's vital to know your limits. "I know the tell-tale signs of when it's getting too much. I'm aware of the triggers, how long to expose myself to those situations for and when to take a step back. You have photographers who end up with ptsd by the age of 25 – and I was probably nearly there at certain times," he says.
"I have accepted that this is what I do and I don't see myself wanting to change. One of the things I love the most is the connection you have with people you photograph; the feeling that you're needed and accepted." 
Photographer: Evelyn Liu, Evgeniy Ivanov, Abdullah Dhiaa Al-Deen