Luxury / Switzerland
Time for change
On a visit to Swiss watch-maker Omega's new flagship, we find an inviting take on retail design and smart staff on hand to give museum-style tours.
With a few days left until Omega's flagship shop in Zürich can open to the public, as local restrictions ease, ceo Raynald Aeschlimann is bouncing around the space in excitement. He says that he dislikes the label "concept store" – he sees it as a term for people with no ideas – and doesn't want to use it to describe the brand's largest retail space in Europe. He doesn't like the word "experience" either: "an empty word that everyone tries to use". Yet the shop is a conceptual showcase of the Swiss watch-making giant, providing a fresh kind of experience for customers – perhaps in the best sense of the words. It's "next-generation retail", as Aeschlimann puts it.
What is key here is that the glass-lined space is open and deliberately non-intimidating. Even the watches themselves, some of which cost many thousands of euros, sit on tables, so you can view the pieces without having to ask for assistance. Advice is on hand, of course, and it's suitably top shelf. Staff are trained to take visitors through a museum-like set-up that outlines Omega's storied history (including its associations with astronauts on moon-landing missions and deep-sea divers), while well-dressed sales assistants can explain in multiple languages the technical features of each watch. After checking out the watch-maker's new 007 edition Seamaster (which is continuing to sell well despite No Time to Die's release date being postponed numerous times) monocle is led to a comfy upstairs lounge. Although it's a space made for big-spenders, it remains in view of the entire shop – a far cry from the days when buying a watch in curtained-off areas was a discreet gentleman's business, as Aeschlimann explains.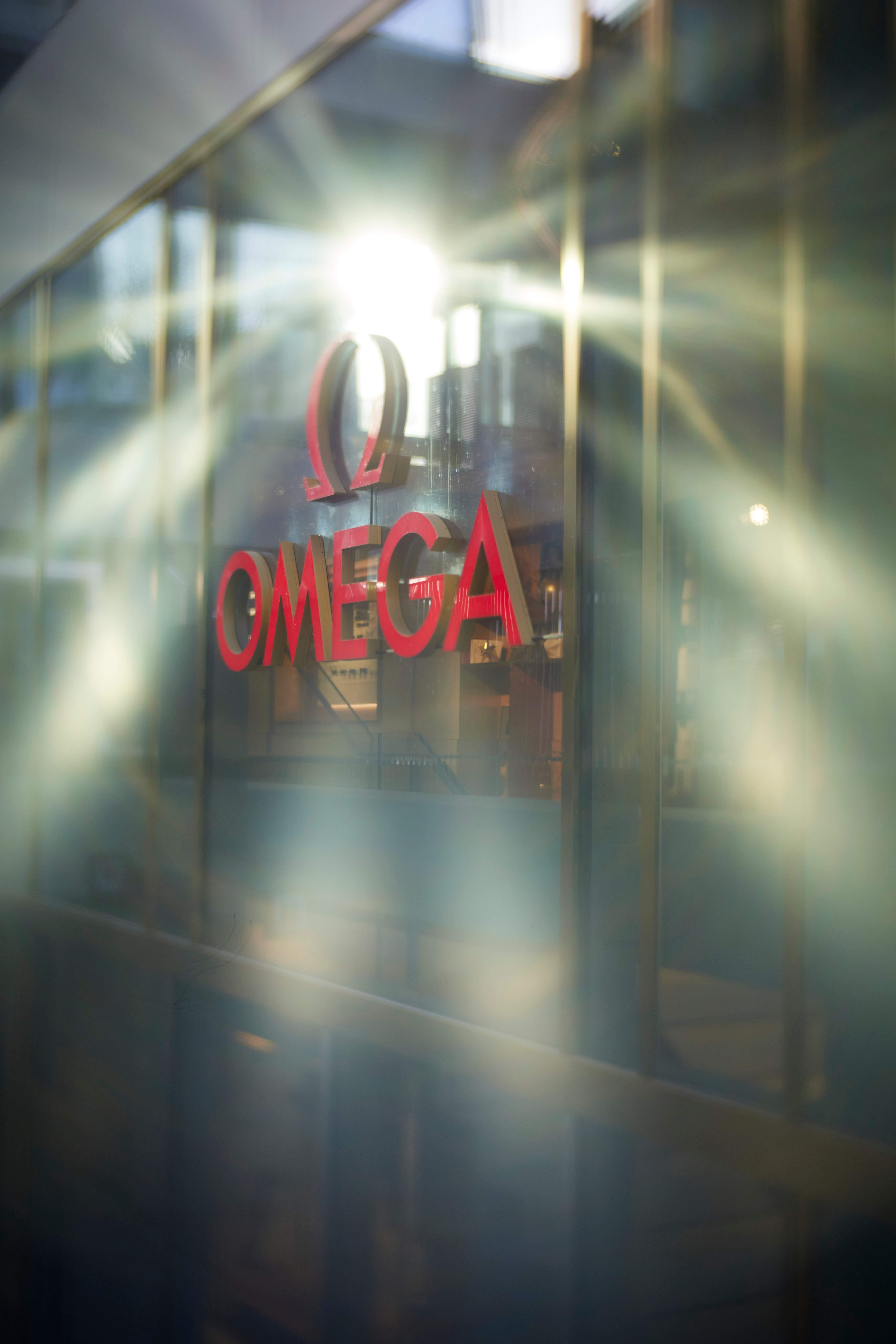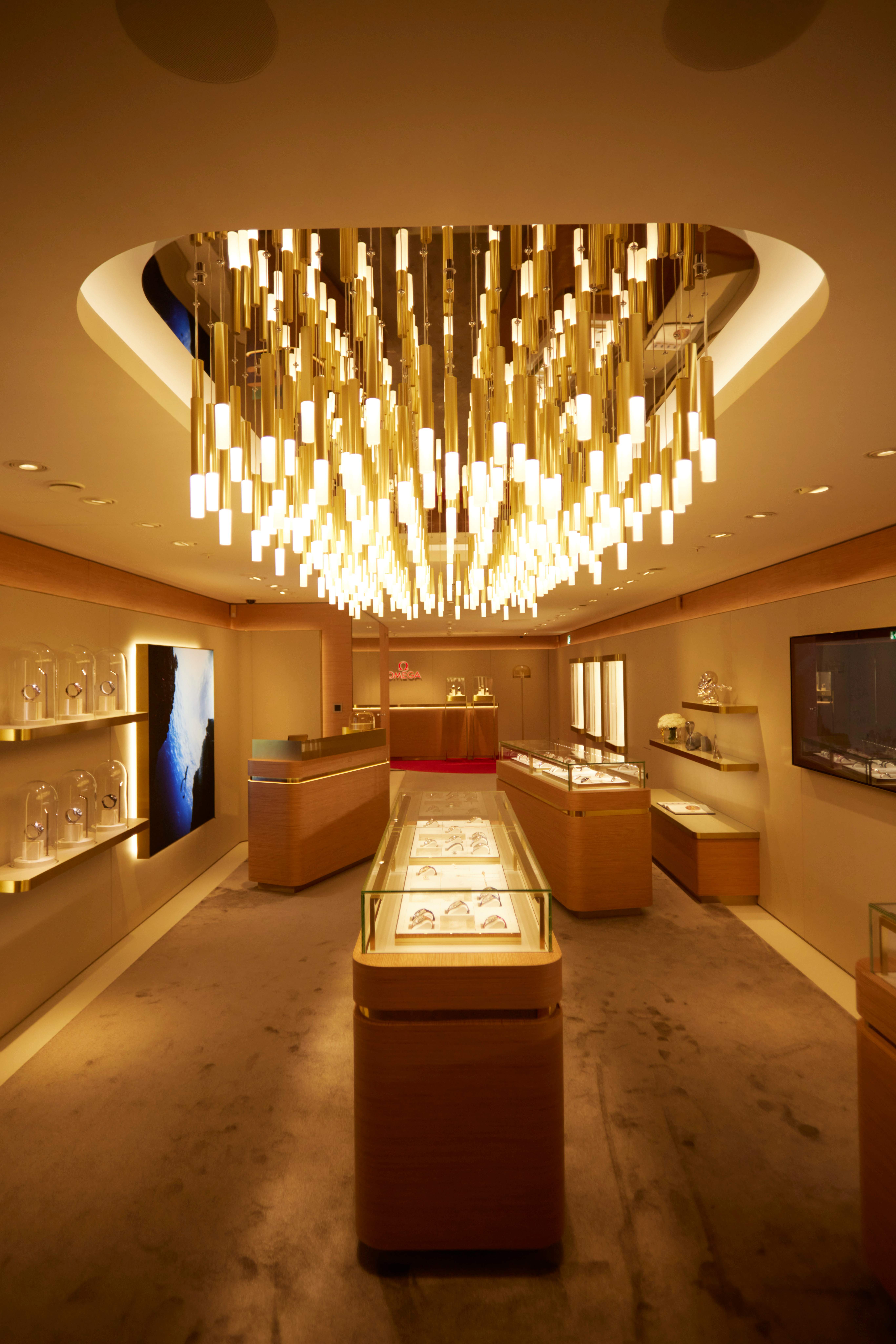 How does the open nature of the Zürich flagship reflect Omega's broader retail plans?
Part of the concept was to make the watches feel available, and without cases it's easier to imagine these watches on your wrist. What we're creating here isn't simply "added value" and while we're always bound in some ways to the old way of selling, we are elevating the relationship we can have with customers. We're opening up to our clients in this way and providing a sense of availability.
Two years ago, we started moving in a totally new direction with our shops, with this more transparent offering. A visit to an Omega shop should be like calling in on an old friend in their apartment. We care about our customers and they care about us – this is needed, because often these people are making one of the largest on-the-spot purchases of their lives here.
Often these people are making one of the largest on-the-spot purchases of their lives here
What are the interesting shifts you're seeing in terms of your audience's buying habits?
We're inspiring a lot of the younger-generation customers. It's difficult to understand, especially for the scientifically minded, but we're finding young people are interested in new watches that have some sort of vintage appeal. We're not talking about simple re-issues of classic watches; we're talking about modern watches that might reference the 1950s or 1960s in their design. Our newest Speedmaster watches are inspiring for people who weren't even born when astronauts were wearing them on the Nasa moon-landing missions, but they love the story and the history and the look. Luxury is about roots and dna and young people love and respect this.
How did you move through the pandemic?
In a way, we were ready and I am so thankful to the brand and my colleagues, because we've been so concentrated on our customers for so long and we had been listening to what they wanted. Yes, we had the difficulty of dealing with 460 shops that were closed temporarily, but we were ready with a digital offering because we'd listened to what our customers had wanted in the past. You can't prepare for these things overnight; you can't just wake up in the morning and become creative or become flexible – it has to be in your dna. In the pandemic, every watch brand experienced less traffic but we remained successful because we had worked on building a quality audience, because we're a brand that consistently lives alongside our customers.
omegawatches.com