dining / Brisbane
Under its own steam
A newfound faith in regional produce and the city's unfussy spirit has transformed Brisbane's culinary scene.
Brisbane's budding food entrepreneurs have stopped copying what they see in other cities. By embracing native produce, good weather and the city's easy-going air, they're now forging something that feels unique to the Queensland capital.
Before the 2008 crash, Brisbane took its culinary cues from elsewhere. Many restaurants opted for heavy European-inspired dishes, thickly carpeted dining rooms and starched white tablecloths. It was an odd approach for a city in the sub-tropics that boasts upwards of 280 days of sunshine a year and has great regional produce. And, truth be told, it all felt a little forced.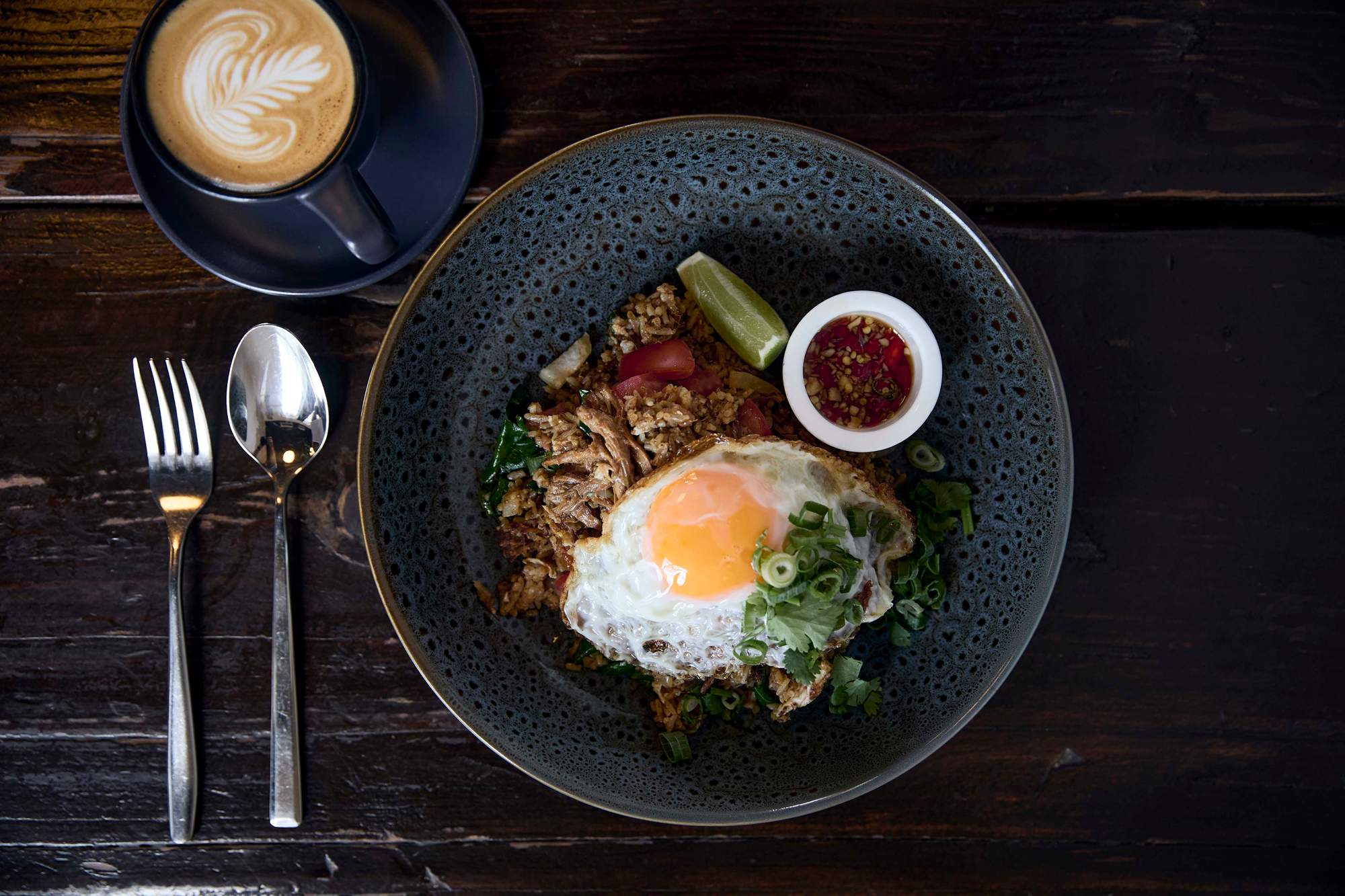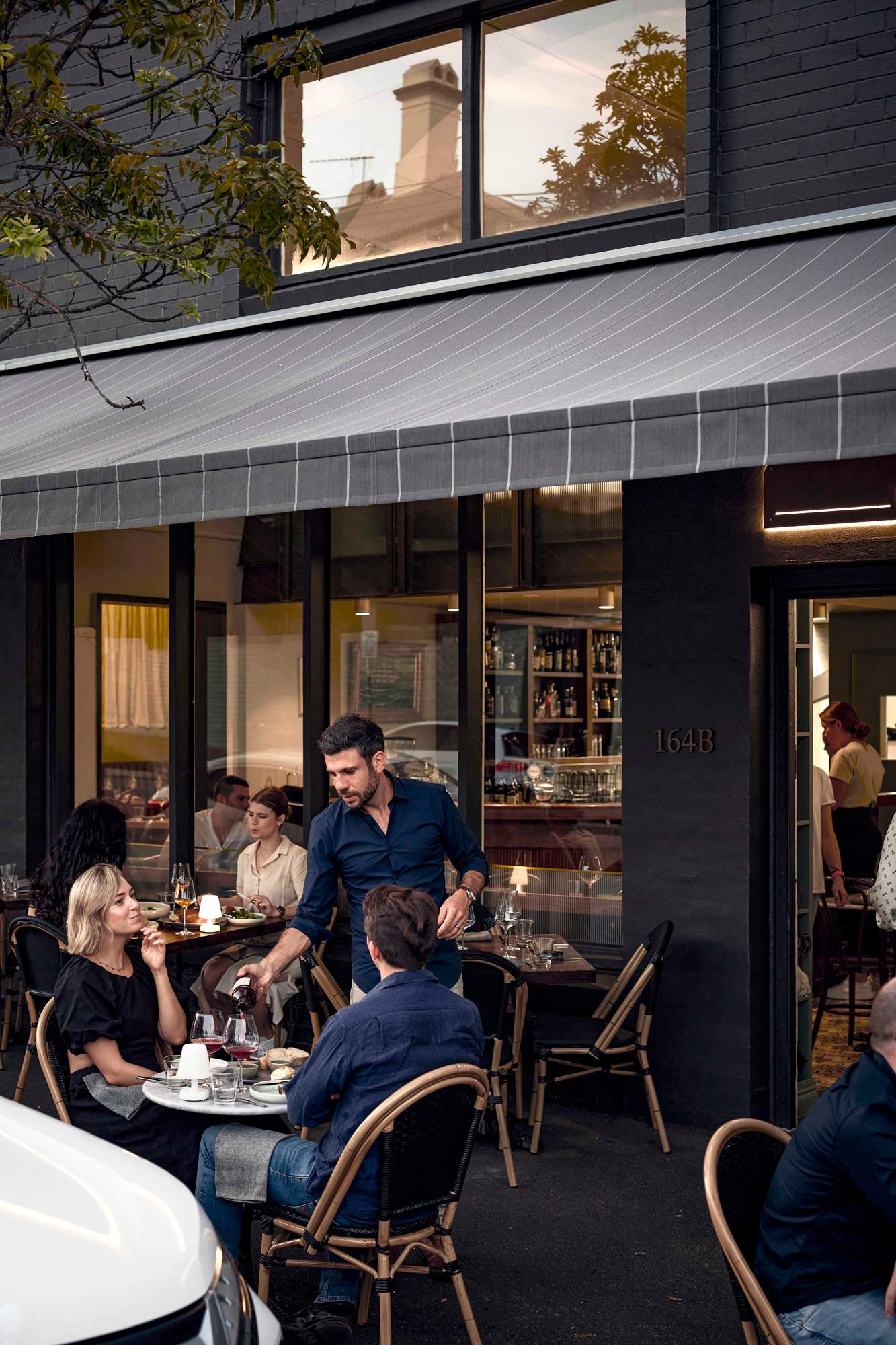 "Back then, dining out in Brisbane wasn't an everyday thing – it was for special occasions," says Mark Rotolone, who founded his Italian restaurant in the inner-city neighbourhood of New Farm in 2005. "I remember travelling to Melbourne where people were out rain, hail or shine. In Brisbane, though, the stars needed to align for people to dine out."
Sensing a shift in sentiment after the global financial downturn, Rotolone pivoted his restaurant, Vine, to become more casual, seasonal and less stuffy. By 2019 he sold up and opened Mosconi with his brother Daniel. "I wanted to create a restaurant that I would happily spend all day in," he says of the shift away from fine dining to a more casual and seasonal set-up. "You walk through the door here and it just feels right."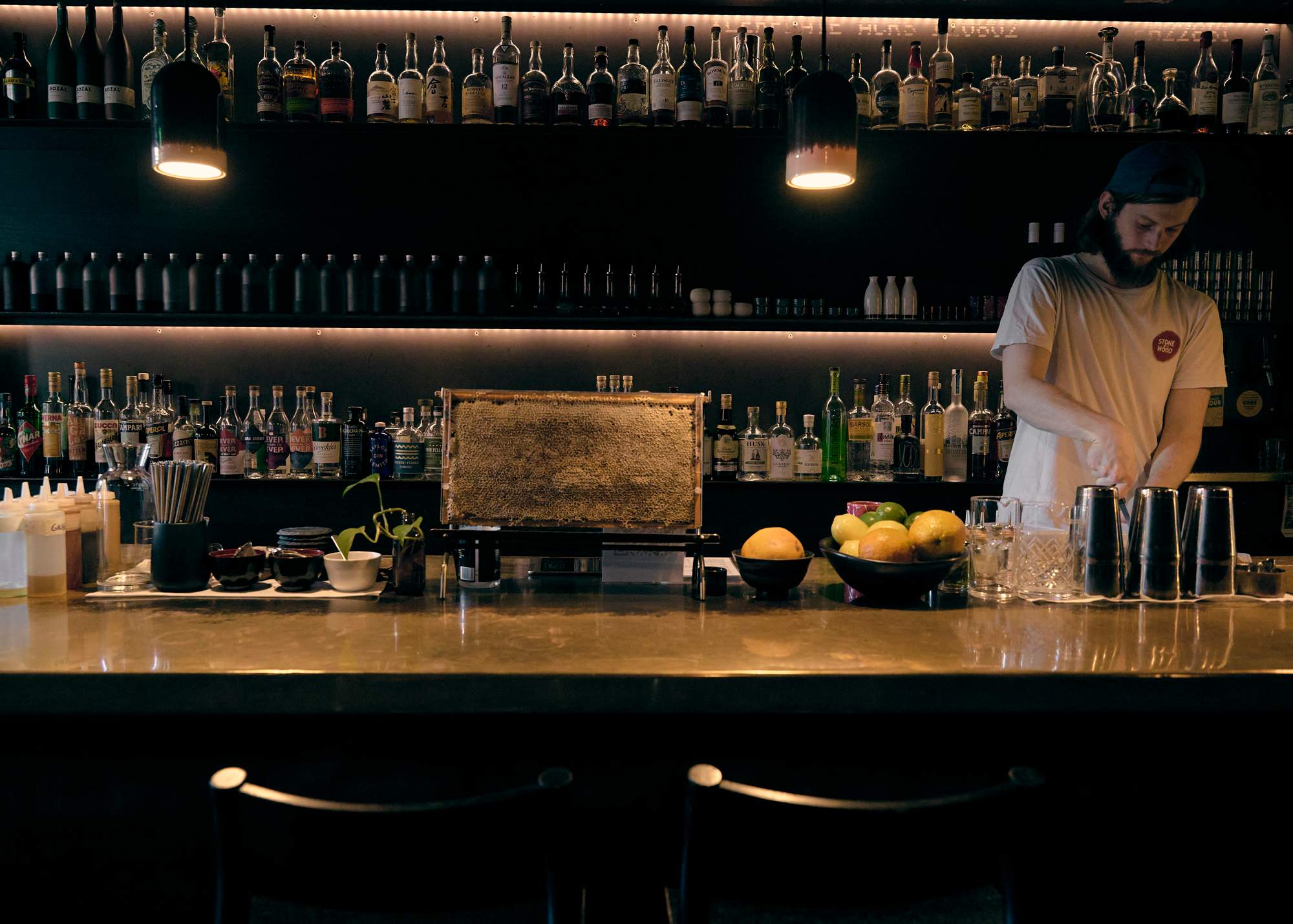 Rotolone recruited a friendly front-of-house team and created an irresistible menu drawn from regional produce, including linguine with zesty Moreton Bay bug (a native lobster); fluffy goat's curd gnocchi with macadamias, carrots and red shiso; and a cool Tasmanian pét nat with just the right amount of fizz. It immediately felt like a more honest reflection of the breezy Queensland capital and less like something that you could copy in Singapore or Sydney.
"The growth in quality and confidence in Brisbane is delivering places and experiences that are 'of' here"
Like Mosconi, restaurants such as those in Fish Lane Town Square (an area just south of the Brisbane river recently redesigned by local practice Richards & Spence), Howard Smith Wharves and The Greek Club have all shaken off the shackles of an imported eating culture. Even the architecture of the restaurants has changed from cramped dining rooms to open-plan spaces with a mix of indoor and outdoor seating to soak up the abundant sun and breeze. The food on offer feels lighter and fresher too.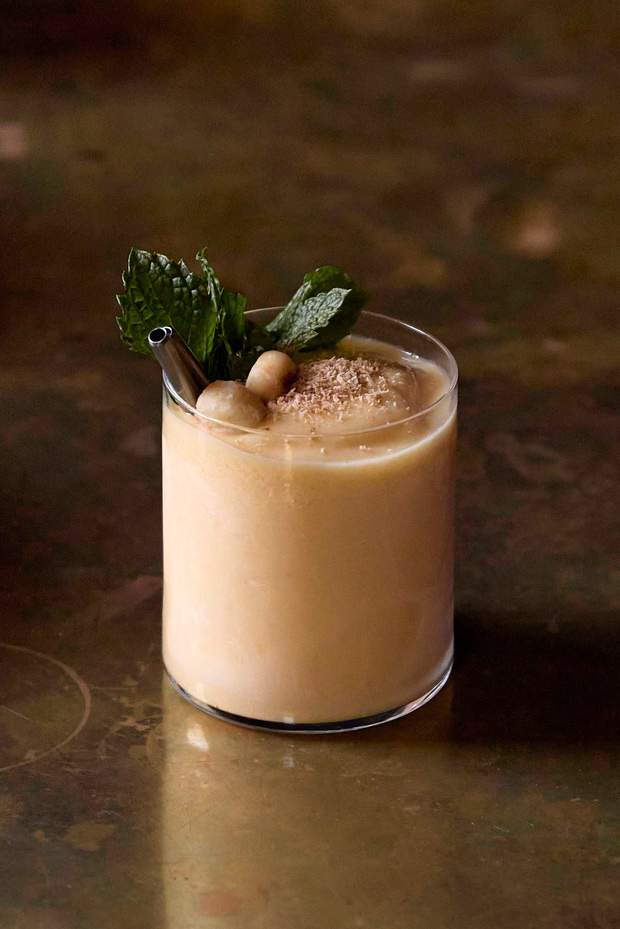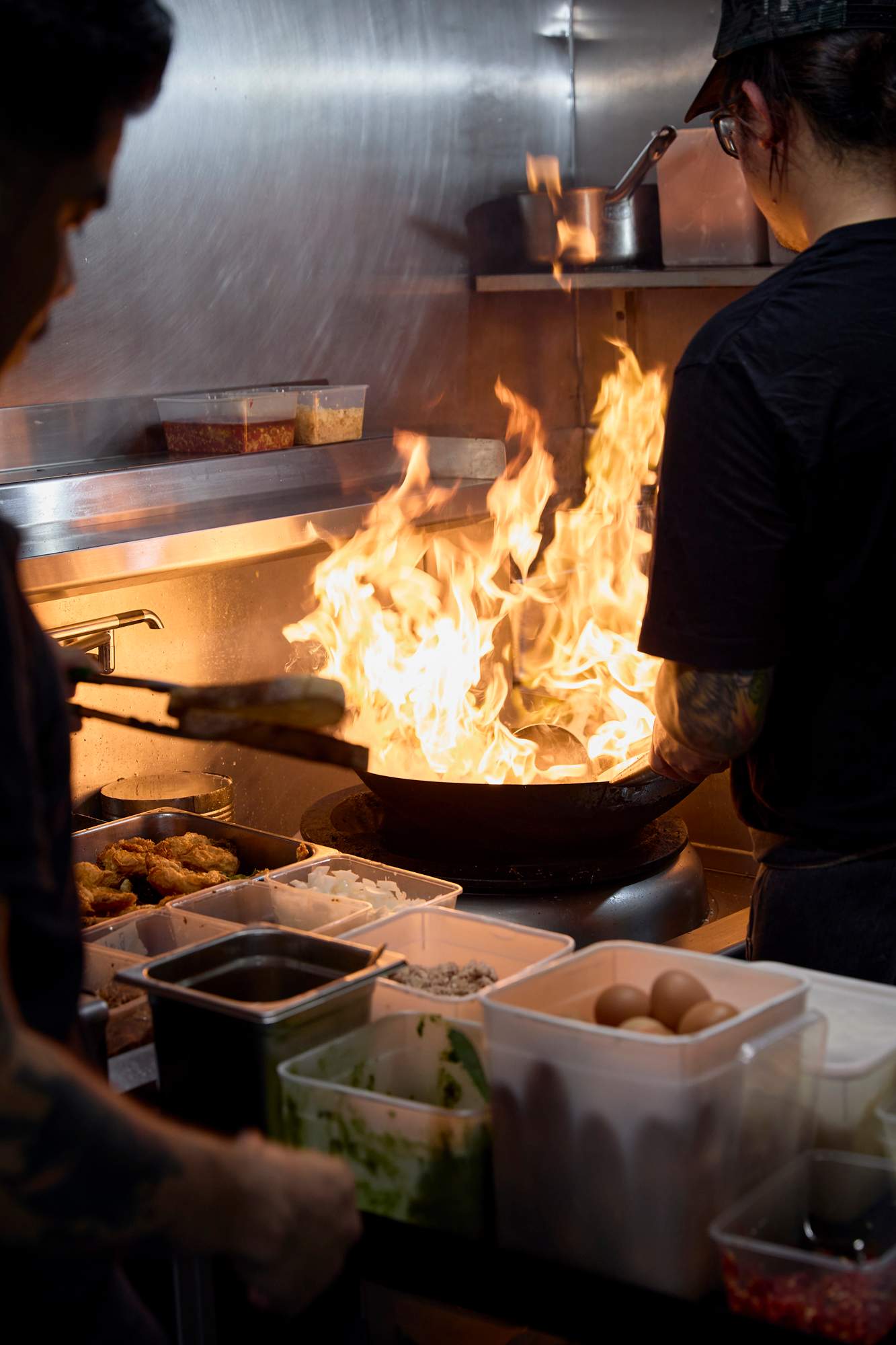 Jerome Batten knows the delicate dance between destination dining and running a café for the community all too well. He opened neighbourhood food shop and café Sourced in 2011, then followed up with restaurant Gauge and punchy cocktail bar Maker in 2015. "Sourced introduced the consumer to our ethos that local is lovely," says Batten.
One street over from Mosconi and not far from the downtown, bricks-and- concrete James Street Market precinct, the clanging of tools can be heard at Batten's soon-to-launch Essa Restaurant & Wine Bar. It's not yet open but regulars are already bothering Batten for reservations. This support has been hard won over the years and is due in part to dishes such as Gauge's prawns in a light tomatoey pil pil sauce and kingfish with pickled aubergine and curry leaves. "There's a growth in quality and confidence in Brisbane," says Batten. "It's delivering ideas that result in places and experiences that are of here."
Restaurateurs including Batten and Rotolone, as well as Tyron Simon and Frank Li (behind Agnes – feat ured in issue 139 of monocle – Same Same and the just-opened Bianca), have almost unwittingly created a newer, more easy-going culinary identity for Brisbane alongside a simple vernacular of white walls, bricks and ample shade and breeze. The trick, they have found, has been bypassing the pomp of older restaurants for a cheerier brand of service and a menu woven from the city's mix of migrant cultures, many of which arrived here from the Mediterranean and Southeast Asia.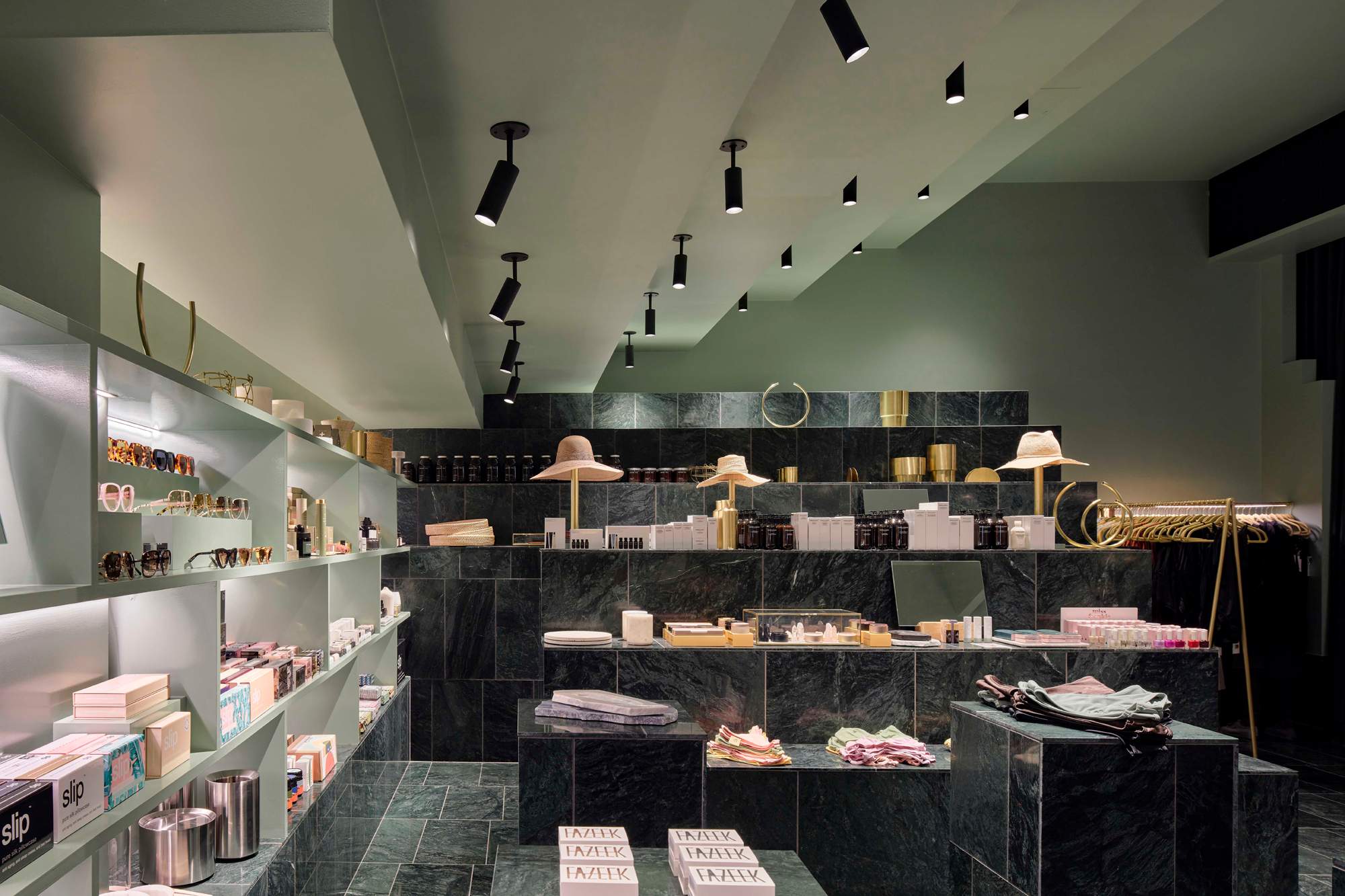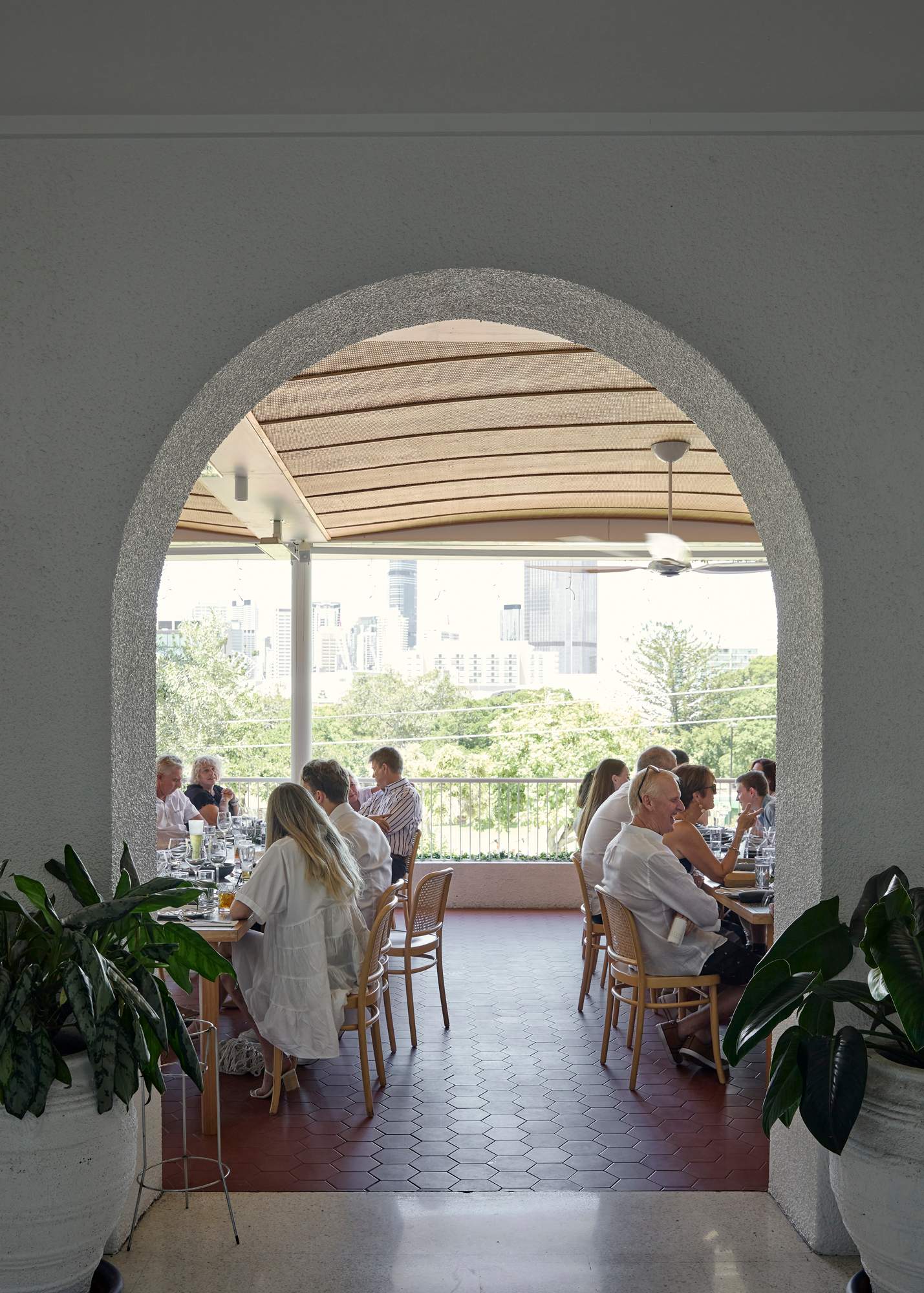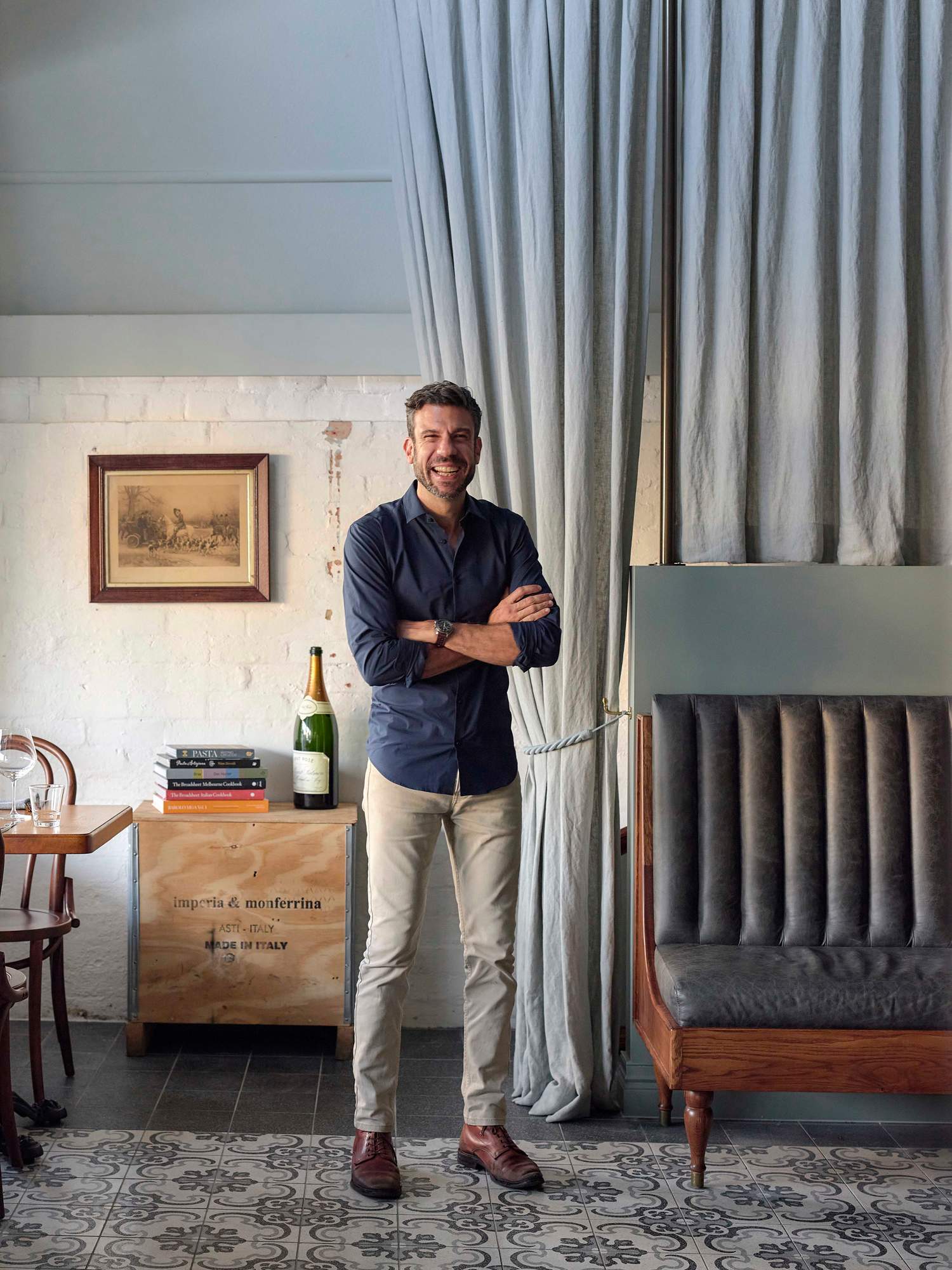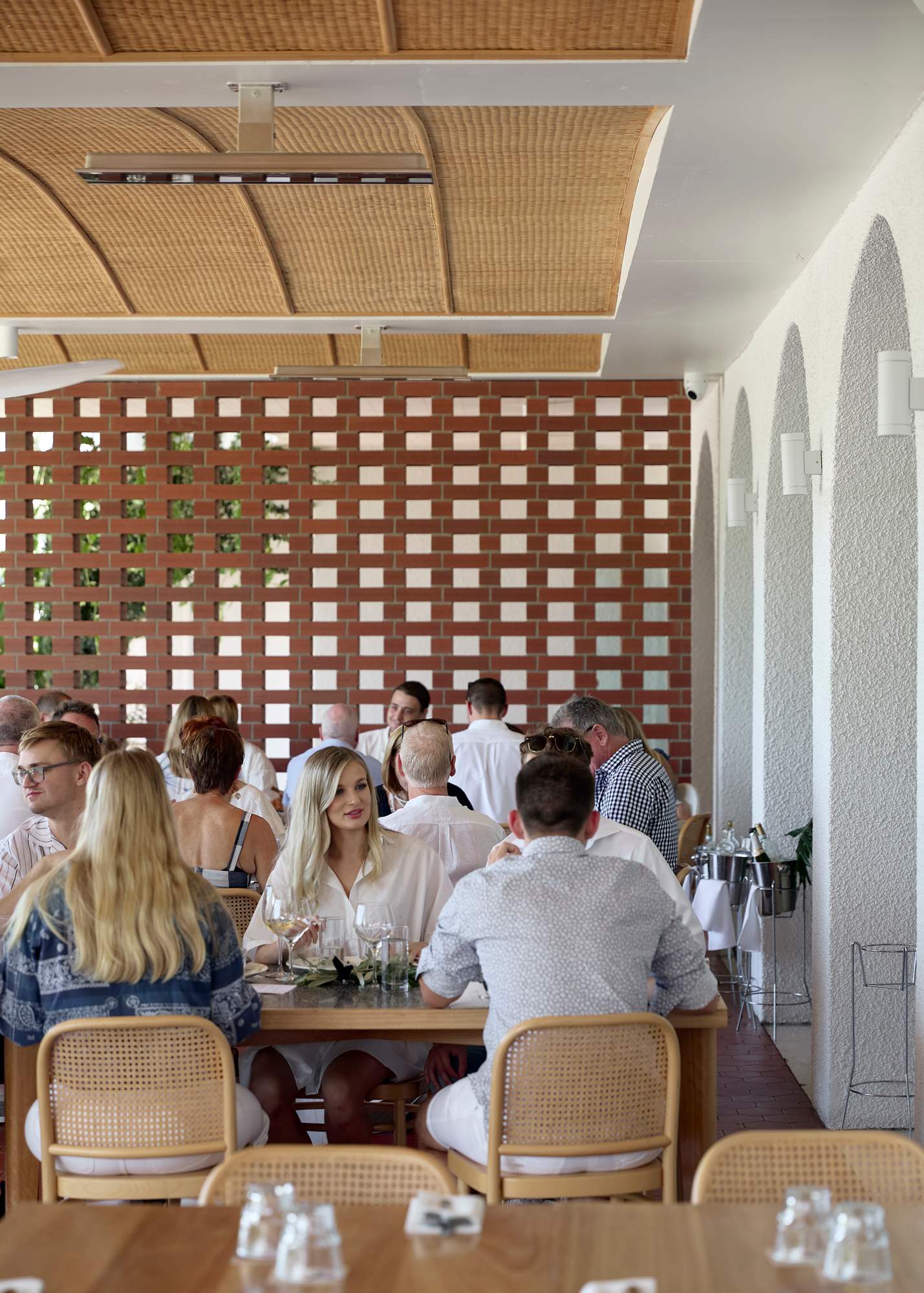 The movement can also be seen in smaller independent businesses such as Em Clare's coffee shop in the village-like pocket of West End. Since opening West End Coffee House with her late husband Matt, Thai-born Clare has pushed the envelope with dishes that include spicy pork-fried rice and soft-shell crab roti tacos that, unusually, are available from 06.30 as a breakfast option. "Every café had sandwiches but Matt and I wanted to do great coffee and great Thai dishes," says Clare, whose friendly demeanour and willingness to challenge diners' expectations has made her café a Brisbane institution. Today the standard avocado on toast is still on offer but it's rarely ordered – after all, you could have it anywhere.
West End Coffee House is a far cry from the fine dining that came before – it's egalitarian and friendly rather than exclusive or forbidding. Tellingly, in the past 10 years, its prices have barely budged. "I want the customers to be relaxed and enjoy the café every day," says Clare with a smile. "I don't want them questioning whether they can afford to drop in."
"I want the customers to be relaxed and enjoy the café every day. I don't want them questioning whether they can afford to drop in"
Despite the economic uncertainty caused by the pandemic, the mood in Brisbane's hospitality scene remains astonishingly upbeat. Having weathered the fads, the independents here are banking on repeat custom and the loyalty of regulars rather than drop-ins, destination diners or venture capitalists looking to flip the business quickly. In late 2020 Rotolone took the lease for an adjoining space in order to expand Mosconi. It wasn't a move to increase covers but rather a gesture to allow his guests the ability to breathe easier and linger longer.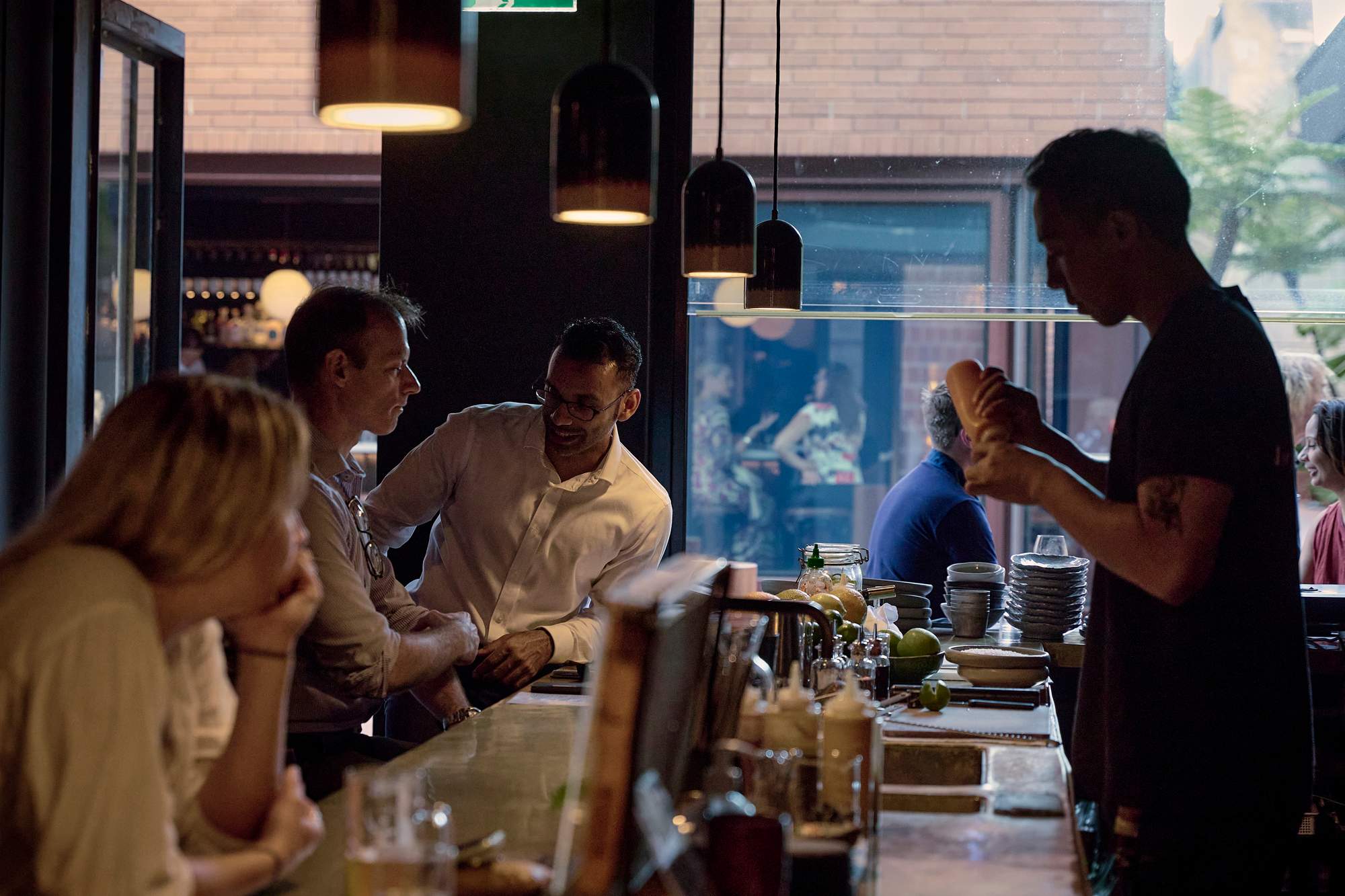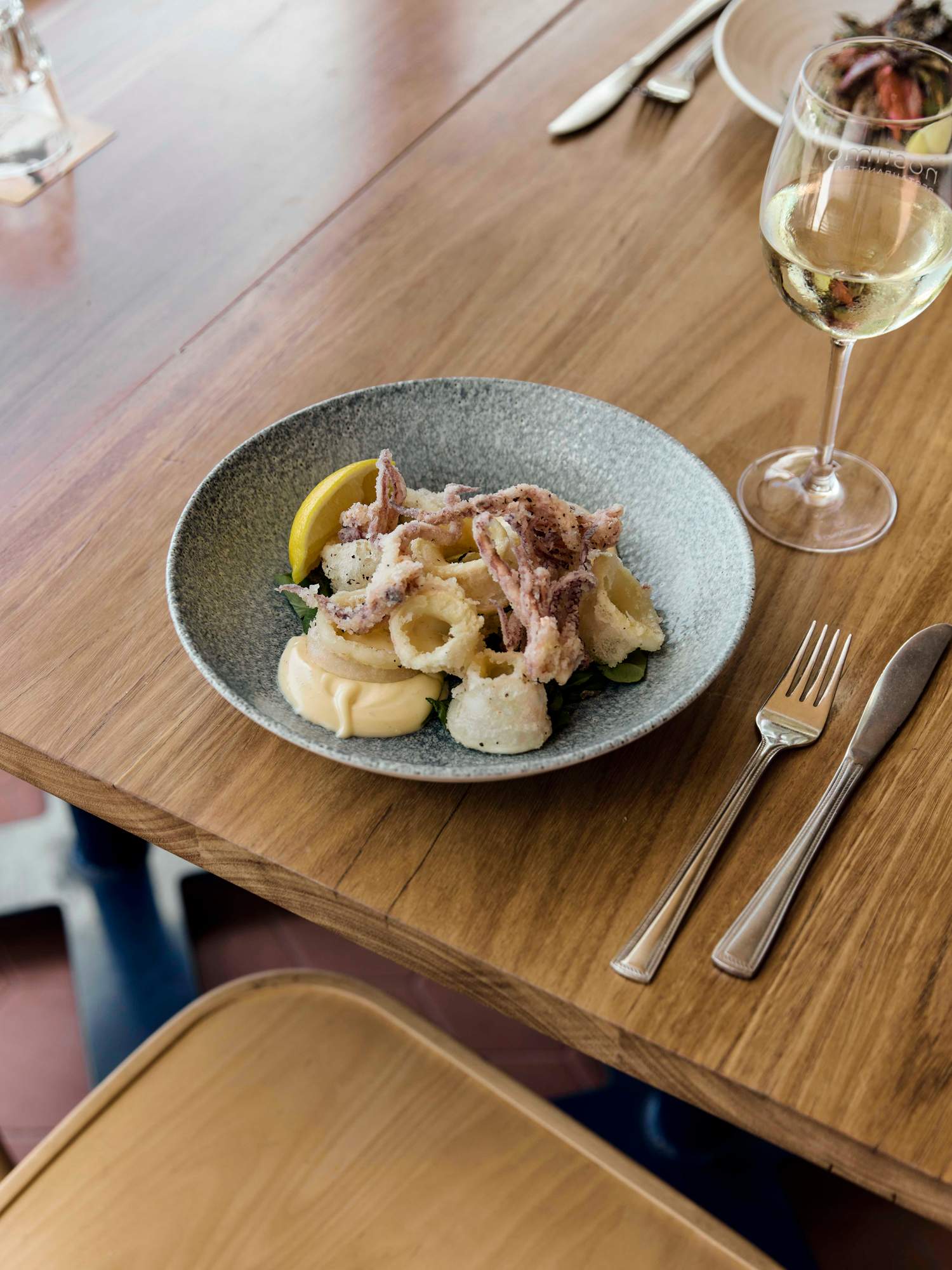 "A friend once told me that the most valuable advertising you'll ever do is what you put on the plate," he says. "That and making people feel welcome." Relaxing back into the upholstered booths before a busy lunch service, Rotolone dismisses his success as an "accident" rather than the result of an instinct honed over two decades. He might be being coy or modest but it's exactly that breeziness that defines the new generation of businesses. It's what makes the hard work of hospitality seem so alluringly simple here.
Brisbane address book:
West End Coffee House
Owner Em Clare heads the team lead by chef Tanawat (Ohm) Langkapinth, who packs an almighty punch into his Thai-inspired breakfasts and lunches. The friendly service continues out front where the smiley baristas sling a mean flat white.
80 Vulture Street, +61 410 421 063
Nostimo, West End
The Greek Club has been a mainstay since the 1970s. After an au$2m (€1.3m) refurb in 2018, Nostimo opened as its latest offering. Head chef Adam Carpenter ("Adamopolis" to his friends) is kept on his toes by the Greek community, who regularly critique his creations.
thegreekclub.com.au 
Museum of Small Things, Fortitude Valley
When the Malouf family opened the Calile Hotel in 2018 they snuck this gift shop into the lobby. It stocks a collection of Australian-made goods including Tom Summers ceramics and Innes Lauren swimwear picked by aunt-niece duo Rebecca Malouf and Georgette Bunn.
museumofsmallthings.com.au
Maker, South Brisbane
The best seat at mini cocktail bar Maker, among the new Richard & Spence renovations on Fish Lane Town Square, is outside at the large window. Opened in 2015, Jerome Batten's drinking den has become known for the best martinis in town.
9 Fish Lane
Mosconi, Fortitude Valley
Brothers Daniel and Mark Rotolone are the brains behind restaurant and wine bar Mosconi, while chef Catherine Anders is the brawn. Anders dreams up modern takes on Italian and French classics with an Australian slant. Stay awhile in the sage-coloured dining room and squeeze in dessert.
mosconi.com.au