Interviews / Global
Upward trends
The keepers of five game-changing fashion brands reveal the targets for their own labels and what they expect from the wider industry in 2021.
1.
Going against the grain
Elin Kling and Karl Lindman
Co-founders, Totême, Stockholm
There is a finely tuned business and creative alignment between husband and wife team, Elin Kling and Karl Lindman. As they discuss their relationship with the fashion industry it's clear that they share the same oulook. Sitting across the room from one another on the second floor of their brand's handsomely designed Stockholm HQ, the duo are excited by what they've achieved and their loyal following. "There is a service aspect to fashion today and we believe the future of luxury comes down to simplifying choices," says Lindman. "We are intrigued by the hospitality of a brand," adds Kling. "That is what inspires us –  finding ways to simplify."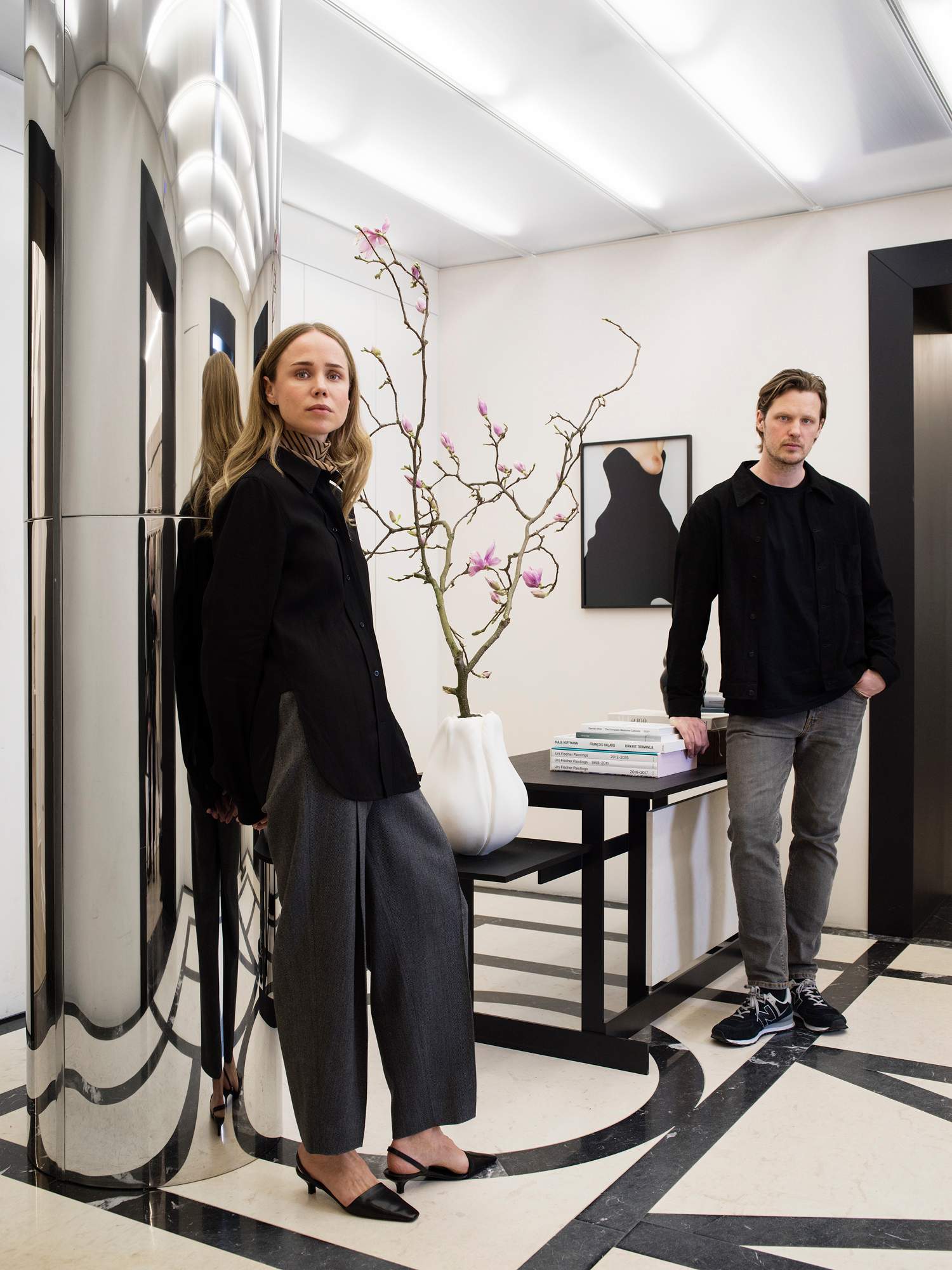 The joy the founders take in their craft is impressive and so are the results. This year, Totême's turnover is forecast to increase by 50 per cent from €22m to €33m. One component of this success is a belief in bricks-and-mortar retail. In May 2020 they went against the grain and opened a second retail space in Stockholm (Totême's flagship shop in the Swedish capital opened in 2019). Plans are afoot for the global expansion of what Lindman calls their "brand embassies", where service is emphasised in retail environments, which offer trans-seasonal clothes such as soft cable-knit cashmere sweaters and casual black linen blazers.
From a design perspective, Totême has earned a reputation in the industry for creating pieces that provide longevity beyond the fashion seasons while telling a story about the brand's ethos. The pair call pieces such as its hand-stitched Signature cashmere coat – launched in 2019 and still a top-seller today – "cult hits". Off the back of these hits and through the approach of bringing fewer but better pieces to market, Totême has scaled from a New York-based independent brand to an international design house – now headquartered in Stockholm – in less than seven years. In that time, the couple has transformed the traditional fashion design process into an idea of service by carefully catering for smart, down-to-earth women. 
You both come from publishing backgrounds [Lindman as a design director at 'Interview' magazine and Kling as founder and creative director of fashion and beauty title 'Styleby']. What role does that experience play in your current work?
KARL LINDMAN: It is important for us to stay editors and to be able to curate the brand, the collections, the vision, the physical experience and the level of service we are striving for. We were humbled coming into the fashion design business, we did not think we knew everything but instead put our trust in our team. Back then, we were two people and now we are close to 60. Yet we're still handling our business in the same way, by putting a lot of trust in people and trying to create conversations to grow from within.
You work with a small number of suppliers compared with other fashion houses of a similar size. Have you found mutual benefits in a smaller supply chain? 
KL: Many of our suppliers have been with us since the beginning. We have a long-term relationship with all of them, strong enough for us to push them to change the way they are producing. Take the denim, for instance, we are currently investing in our Italian denim supplier to go fully organic. The way that you traditionally wash and rinse the fabric is terrible for the environment. Our denim is a huge deal for us, which means that producing more sustainably is an investment for them and us.
Over the past seven years you've created something of an elegant uniform for women. But you also see a unique character in each piece that captures people's imagination, how do you do this?
KL: There is a purpose for every piece but the way they are styled is modern and very important for Totême as a brand. In a way, we exaggerate uniforms. When highlight dressing up for a walk in the park, we emphasise the idea of making an effort by embedding a rationale behind the pieces styled together.
ELIN KLING: We also use videos to showcase the layered use of our collection. In the video, The City, by Gillian Garcia, we capture a woman walking around New York, doing her laundry, getting a coffee, eating a hot dog – celebrating mundane situations. For us, this type of content is not just there to sell clothes but to portray a Totême woman who people can relate to.
Do you think you need to create a narrative behind every piece in the collection? Is this the future of selling fashion? 
EK: Traditionally a fashion house might start a collection by creating a mood board based on say, Marrakech. Our design process is different. The team and I start with a purpose, we might think, "It is Tuesday, I need to get to work and it is raining outside." So a Totême rain poncho is added for the collection of the autumn. I like to be nerdy when it comes to situation analysis, creating narratives for specific occasions, intrigued by the hospitality of a brand.
toteme-studio.com
---
2.
Luxury goes local
philippe gonzalez
CEO, John Lobb, Paris
English boot-maker John Lobb has been catering to the well-heeled since 1866. Owned by Hermès, the label is renowned for its bespoke, made-to-measure footwear, produced at its Paris atelier. It's a service complemented by a handcrafted "ready-to-walk" collection and a by-request offering. The brand's retail network now includes 19 shops across three continents. Steering John Lobb out of the pandemic is ceo Philippe Gonzalez, who gives monocle an update on global markets and the continued importance of physical retail.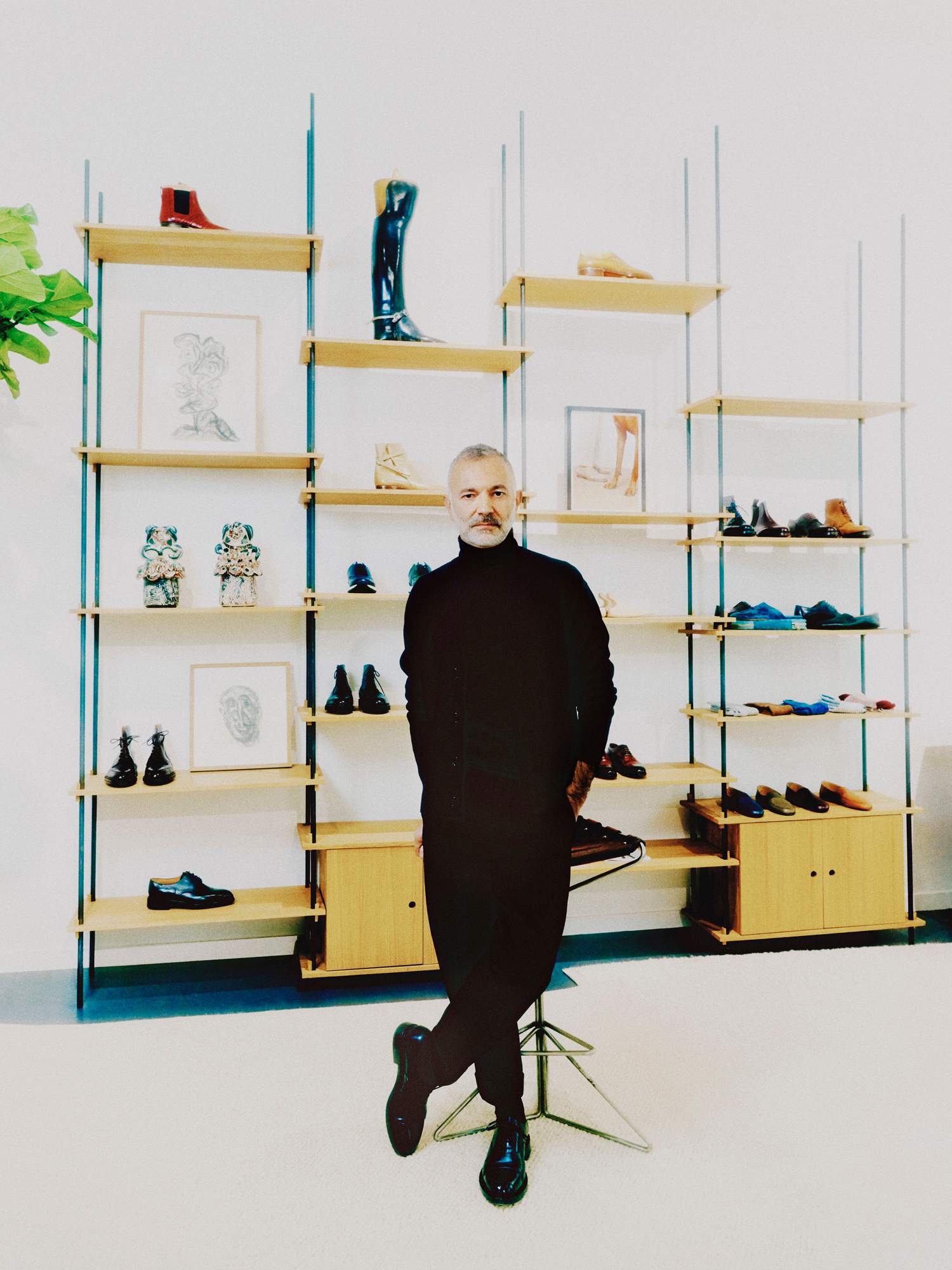 How is the footwear industry faring in 2021?
In 2020 there was, unsurprisingly, a slowdown in the market. However, over the past three months we are starting to see a recovery of the business, mostly in Asia. It shows that people want to get dressed up to recover their freedom after being kept at home. China and Japan are recovering earlier than the rest of the globe and we have expanded in the Chinese market [as a result]. We already have shops in Hong Kong and Shanghai, and have opened a new shop in Beijing. We are also investing in the Japanese market. But we have plans in Europe and in the US to implement a new shop concept too. We want to ensure that we're evenly spread across Europe, America and Asia. It's very important to be close to the customers.
Why is that?
We speak about local markets today because of what happened in 2020. The business that used to be created by people travelling and shopping in other countries disappeared. So now we speak about local business and local customers. We are expanding in the Chinese market particularly because our presence was a bit shy in that region.
How do you find the right location for your shops?
It's about finding the balance between where your customers are and where you will have some foot traffic. Our objective is to show John Lobb to a wider audience, and we need to invite people into our shops and embrace them. It's about explaining John Lobb and taking the time with people who want to know more about us. We are renovating a shop in Paris and also building what we are calling a "John Lobb House" in Beverly Hills, which will be a two-storey shop with an area dedicated to our bespoke offering. The objective is to have a bright and warm atmosphere, where we will welcome our customers. The concept has a central element, called the "capsule", which will concentrate all our values, all our elements of savoir-faire and know-how that are key to John Lobb into one place at the centre of the shop. All the customer care – from repairing, to by-request, to bespoke boot-making – will take place there.
Is demand for bespoke growing?
Absolutely. There is a stronger interest in the luxury, pleasure and comfort of having a shoe made to the exact shape of your foot. Our bespoke is specific, we have our atelier in Paris – the ready-to-walk is made in Northampton – and we have probably the most complete atelier in Europe. It covers all the savoir-faire that is required to produce a bespoke shoe, from the measurements, to the sculpture of the wood [to make the last], to the manufacturing of the shoe tree. Bespoke is a great opportunity to innovate and use the talents of our artisans, to explore new ideas and techniques in order to develop a shoe that's technically superb. In terms of style, bespoke doesn't just mean an exquisite formal pair of shoes either, you can also use your expertise to develop a more casual, flexible shoe. With everything made by hand, with the right balance and leather for the sole, you can achieve something exquisite.
johnlobb.com
---
3.
California meets Copenhagen
jacqueline rabun
Founder, Jacqueline Rabun, LA
Jacqueline Rabun established her eponymous jewellery-design practice as a personal project. She wasn't really a wearer of accessories at the time – until the day she stumbled across an independent jewellery gallery on Sunset Boulevard, where she first discovered the organic and rounded forms that would later define her approach to the craft. "It was like stepping into a gallery of miniature sculptures," she says. "I just fell in love with it."
She promptly secured a job as gallery assistant, which gave her the opportunity to experiment with her own designs and perfect her carving techniques. On moving to London shortly afterwards, Rabun launched her inaugural collection of hand-sculpted rings, pendants, bracelets and earrings. These won her instant acclaim and attracted clients including Barneys New York and 10 Corso Como.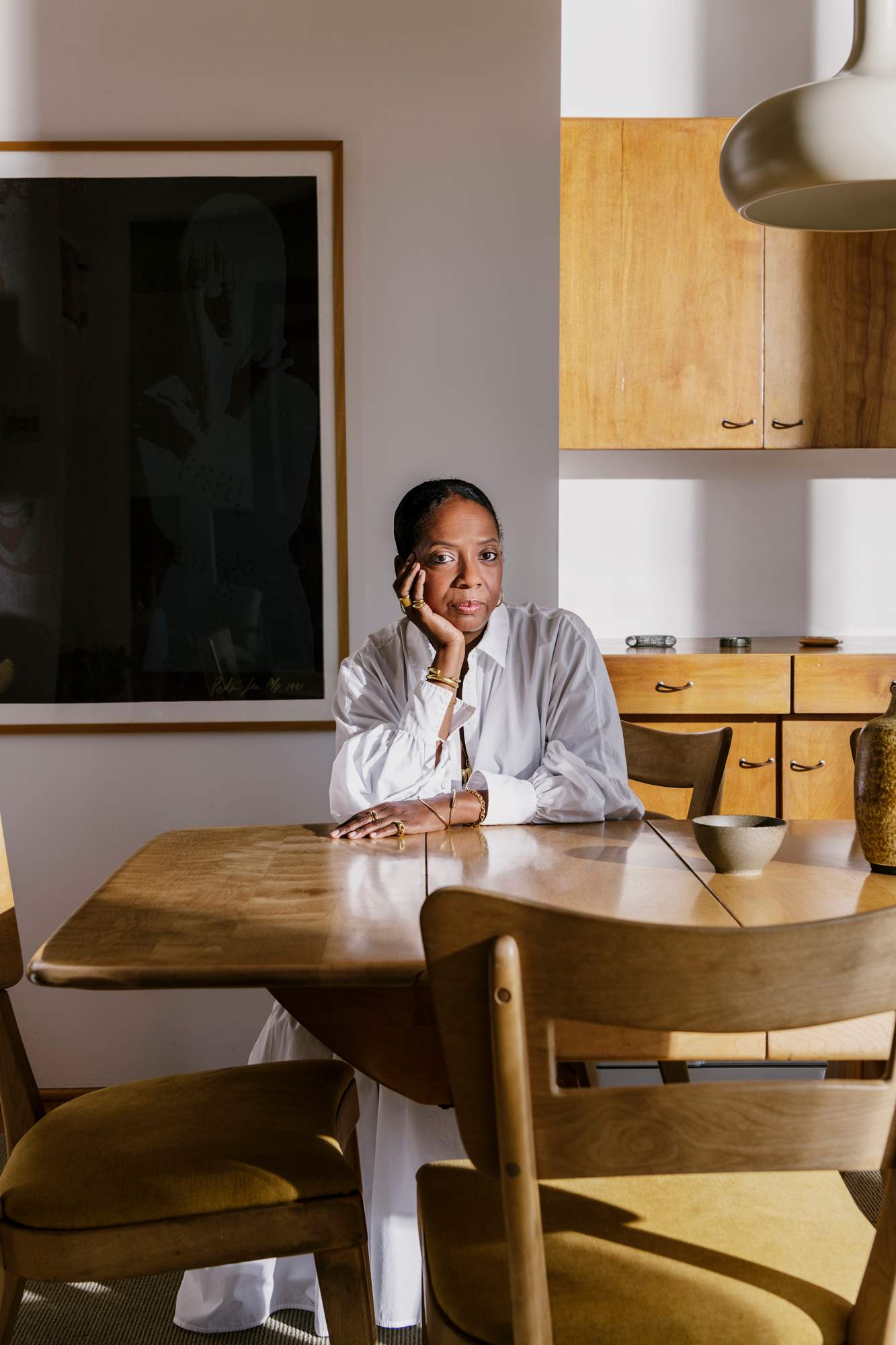 Thirty years on, while dividing her time between Los Angeles and the UK, Rabun is still forming the artful pared-back pieces for which she has become globally known. Sitting in her Los Angeles residence and studio, she tells monocle about her latest collection with Danish silverware brand Georg Jensen and explains how her best works are often the result of acci-dental design choices. 
How do you start off the design process for your pieces?
I start with a physical drawing of the shapes, working with different forms and understanding how they relate to the human body. And then there's the story behind each collection of work, which is equally important.
What is the story behind the Offspring collection for Georg Jensen?
The inspiration for this collection was the egg, which represents birth. In my mind it is the symbol of this unbreakable bond between the mother and the child. This concept resulted in a collection of sculptural and organic rings, necklaces and bracelets.
Do you have a favourite moment in your design process?
When you start a design, you are on this journey and you don't know where things are going to go. And then things can go in a completely different direction. I like these happy accidents – the surprises you weren't expecting that end up shaping your designs, which often end up becoming the most popular.
What do you think your style and Scandinavian design have in common?
There's an obvious link between our design languages: a lot of natural forms and very strong curves. I believe that we share the same passion for organic shapes.
How do you think that jewellery can be designed to be sustainable?
I think that it all comes down to the timeless quality of the jewellery that makes it sustainable. That's what I strive for. And once you have the piece you can enjoy it and hopefully pass it on to a loved one. That way, it keeps living.
What is the one thing that you really like about your job?
Probably the moment when I see someone on the streets who is wearing one of my pieces. I always find myself taking a double look, and thinking, "Oh wow, is it really mine?" It's a nice moment.
jacquelinerabun.com; georgjensen.com
---
4.
Pushing the Manila envelope
mark gonzalez
Co-founder, H&F Retail, Manila
For the past 25 years, Mark Gonzalez has been shaping the fashion retail scene in Manila, one of the world's largest megacities, by bringing global brands such as Balenciaga and Comme des Garçons to his home country. His shop, Homme et Femme, carries an inventory that includes Craig Green, Jil Sander, Sacai and Auralee. Another of his retailers, Univers, offers a mix of lifestyle goods, while his portfolio extends to luxury street-fashion labels such as Y-3 and Off-White, which he distributes under franchise agreements. The company he started with one shop in 1996 has now grown into 21 retail businesses in shopping malls and on high streets. Gonzalez is opening five more shops this year including one for French beauty label L'Officine Universelle Buly 1803.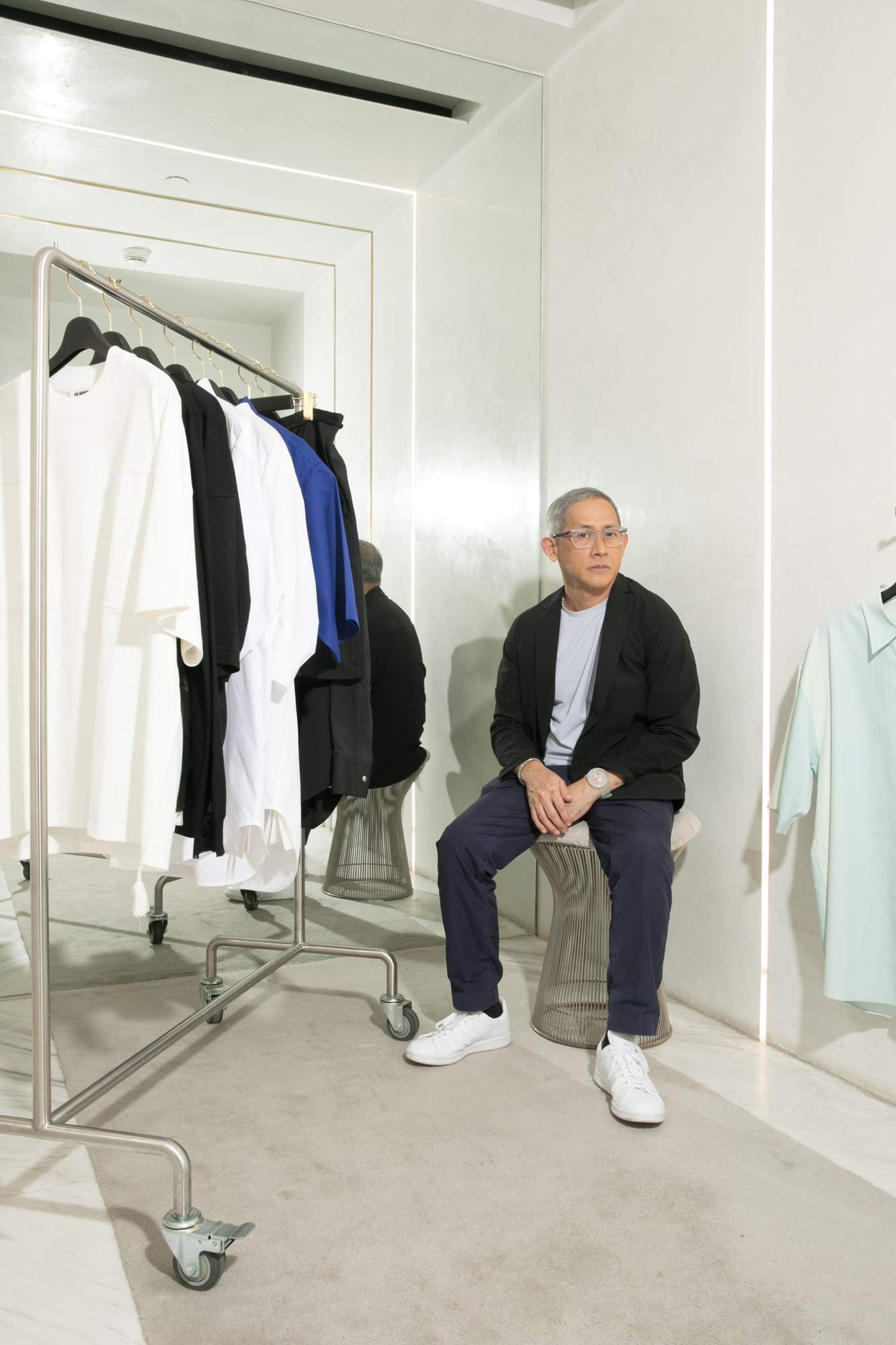 How did you get into fashion?
I stumbled into it. I took a summer job in a department store in Manila in my third year of university and was there for 10 years from 1985. When I started, there was only one guy in the men's department and me. By the time I left, I was the men's merchandise manager and had a crew of more than 20 people. I set up our first multi-label shop, Homme et Femme, in 1996. Then Univers opened in 2011.
What's the market like for fashion in the Philippines?
It's almost homogeneous in the sense that everyone is wearing the same things. That said, customers are braver nowadays and we do have a huge millennial generation. I've been selling Comme des Garçons for about 20 years. We had to go abroad to find things we liked that weren't available here. We identified an opportunity and now provide a mix of merchandise to a demographic that understands it.
What changes have you seen?
When we started in 1995 the average per-capita income in the Philippines was very low. It was difficult because we weren't selling mainstream brands. We were in debt for the first five years but we stayed true to ourselves and endured that period. It was worth it, even though it was a risky market to get into. Even today, the Philippines is a developing country and the taste level is not that sophisticated. But now the market is more open and has changed so much because of the internet and because travel became accessible. The validation came when our customers started seeing our products abroad and began to recognise their value. The information arrives faster online so we don't have to introduce a brand any more because most people will know about it.
What do people want from your physical spaces?
Great experience, great interiors and great conversations. To be successful in retail you have to offer the complete customer experience. You have to sound right, look right and even smell right. Getting them to come is only the start. The harder part is getting them to come back. I'd say 50 per cent of our business is regular customers.
What's the state of fashion retail in the Philippines?
The market is healthy. People are ready to accept certain ideas and concepts. In terms of retail development, we're looking at flagship shops opening at the end of the year. Louis Vuitton is expanding, Celine is coming, Fendi has just opened a flagship and so has Dior. These are huge investments. So the money is here. It's all happening.
hommeetfemme.ph
---
5.
This is not a fashion brand
gauthier borsarello
Creative director, De Fursac, Paris
Parisian menswear brand De Fursac is making waves beyond France. In 2019 it opened its first London shop and launched a pop-up at Selfridges. The house has 20 French outposts, another in Luxembourg and two Swiss concessions. Focusing on contemporary tailoring and proud of its Parisian identity, De Fursac's characteristics chime closely with creative director Gauthier Borsarello, who was appointed in January. Respected in the industry for his menswear design and for juggling multiple projects, Borsarello is also the co-founder of Le Vif, a by-appointment archive of vintage clothing. He's the chief editor and fashion editor of L'étiquette magazine and has worked as a consulting designer for several brands, including Parisian favourite Holiday Boileau. 
What is it about De Fursac that appealed to you?
It has a quintessentially French character. De Fursac has been making quality everyday men's clothing since the early 1970s and is rooted in the "Grands Boulevards" in the heart of Paris. This heritage affords it a unique position in the French market. It's not unusual to see someone in the street wearing De Fursac in Paris or other French cities. It's a brand that you come across in real life.
What are your plans for the fashion brand this year?
De Fursac is not a "fashion brand" but a brand that makes clothes for men to wear – that's an important distinction. As for this year, my focus is on the casual side of what we do. It's something that we've been developing for the past few seasons and I want to take it further. Beyond this, I would like to anchor De Fursac in its Parisian heritage as we expand globally. Brands need a strong image and I would like to create one that's in keeping with our history. De Fursac should represent our shared French culture and its diversity.
Does the suit have a future?
The suit, like the dress or high heels in womenswear, will never disappear. It's the only garment in which men can feel both confident and desirable. That said, we should allow the way that suits are worn to modernise. Suiting should meet the needs of today and fit in with a modern way of dressing. In 2021 a matching jacket and trousers aren't the be-all and end-all. Separates are just as important.
There's a 1970s edge to De Fursac. Why is the era relevant now?
De Fursac was founded in 1973 so it's no surprise that the decade influences the brand. The 1970s saw a freeing-up of style in France after the student protests in 1968. People started to dress as individuals rather than according to their social status. Today we still dress to express ourselves rather than by convention. Maybe that's why 1970s style still appeals.
How does your work as a vintage curator intersect with designing?
My designs are inspired by clothes from the past. I look at how they function and the materials that were used. That's not to say I am interested in re-editing classics but I am a keen observer of quality, so I like to ensure that's exactly what our customer gets.
How will men's style change over the next couple of years?
The cultural changes brought about by coronavirus could push a lot of men to revisit their own sense of style and perhaps we'll see more men dress for pleasure rather than necessity. This tough period will make customers more socially aware in the years to come. Consumers are starting to shop with brands that are purposeful and authentic. De Fursac is both.
defursac.fr
Photographer: Felix Odel, Julien Lienard, Brian Guido, Jake Verzosa