Briefing / Global
Business
Briefing
Growing gems, Icelandic boatbuilding, a Tokyo neighbourhood revival, wine-making and the future of co-working.
Creative sparkle
uk — jewellery
For many years synthetic diamonds were used in tools such as polishing machines for their practicality rather than their looks. But as technological gains led to bigger, more fetching stones, jewellers took notice. Production of lab-grown diamonds has now risen more than twofold since 2018. Kimaï, a UK-based jewellery house with production in Antwerp, sells its lab-grown gems to a nascent market. "We're a small company but we're growing fast," says co-founder and ceo Jessica Warch (pictured above, on right, with co-founder Sidney Neuhaus), describing a sales increase of more than 200 per cent year-on-year. Marketing synthetic diamonds as an ethical alternative to gems associated with conflict zones and poor working conditions is also making an impact. "We're just getting started," says Warch.
uk.kimai.com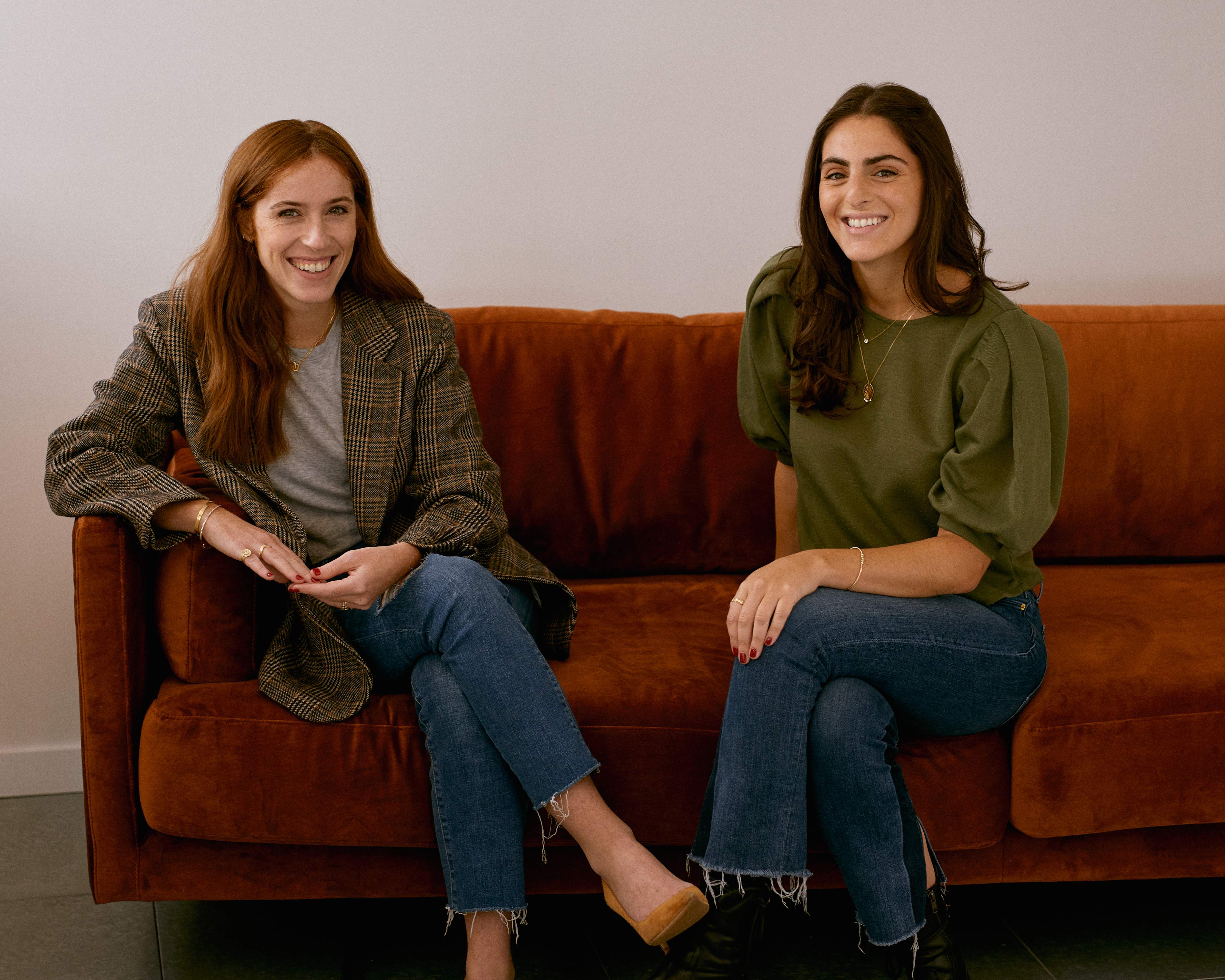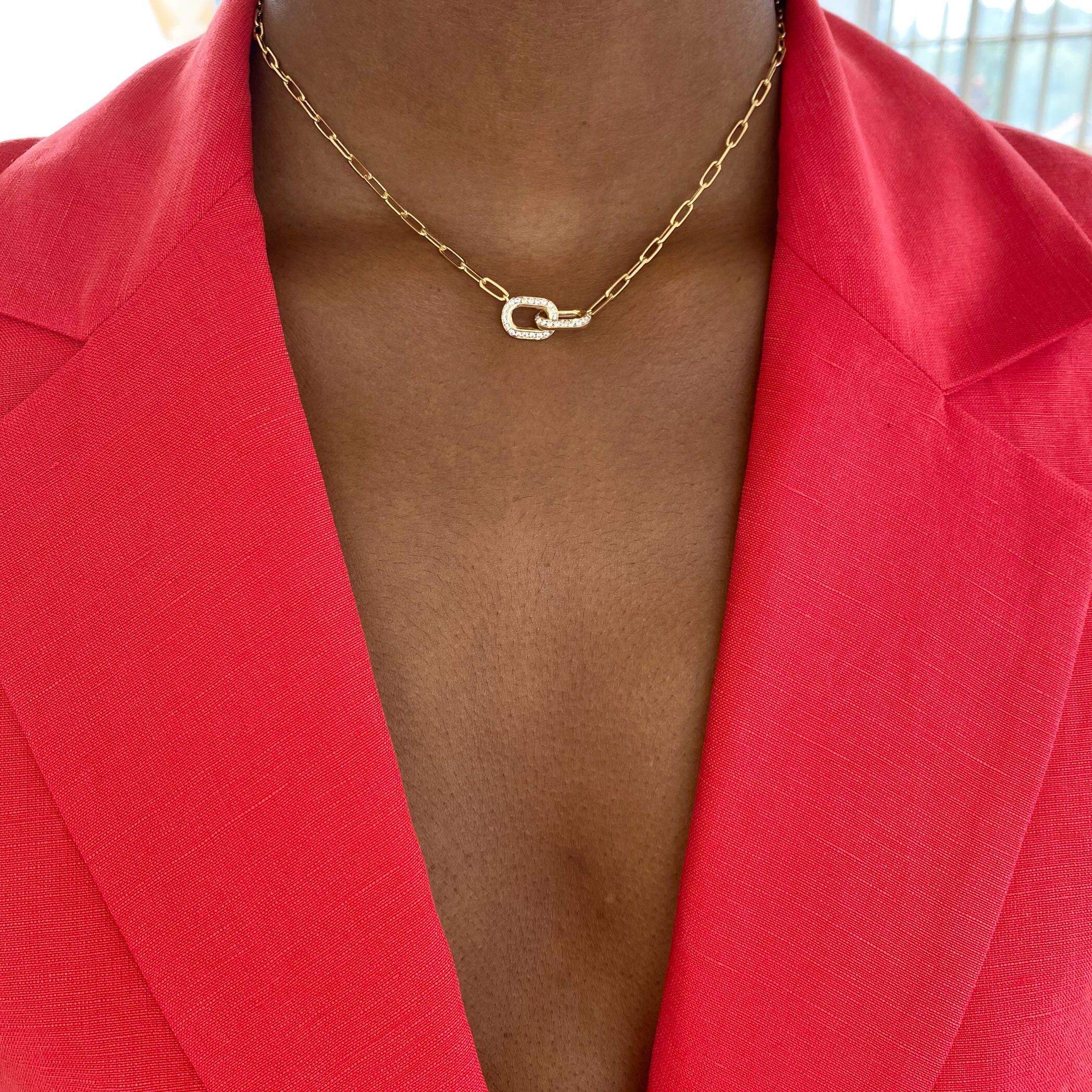 Personal taste
global — f&b
After travelling extensively and learning about wine while working as an environmental engineer, Portuguese native Ana Monforte devised a plan for a new vintner business model: Grapekeeper. Launched in 2018, the concept allows clients to own part of the production process at some of Europe's most prized vineyards and receive a batch of wine every year. "Grapekeeper is not about slapping a customised label on a bottle and calling it yours," says Monforte. "It's about an experience and a way of life. I call my clients keepers because they support a sustainable form of agriculture."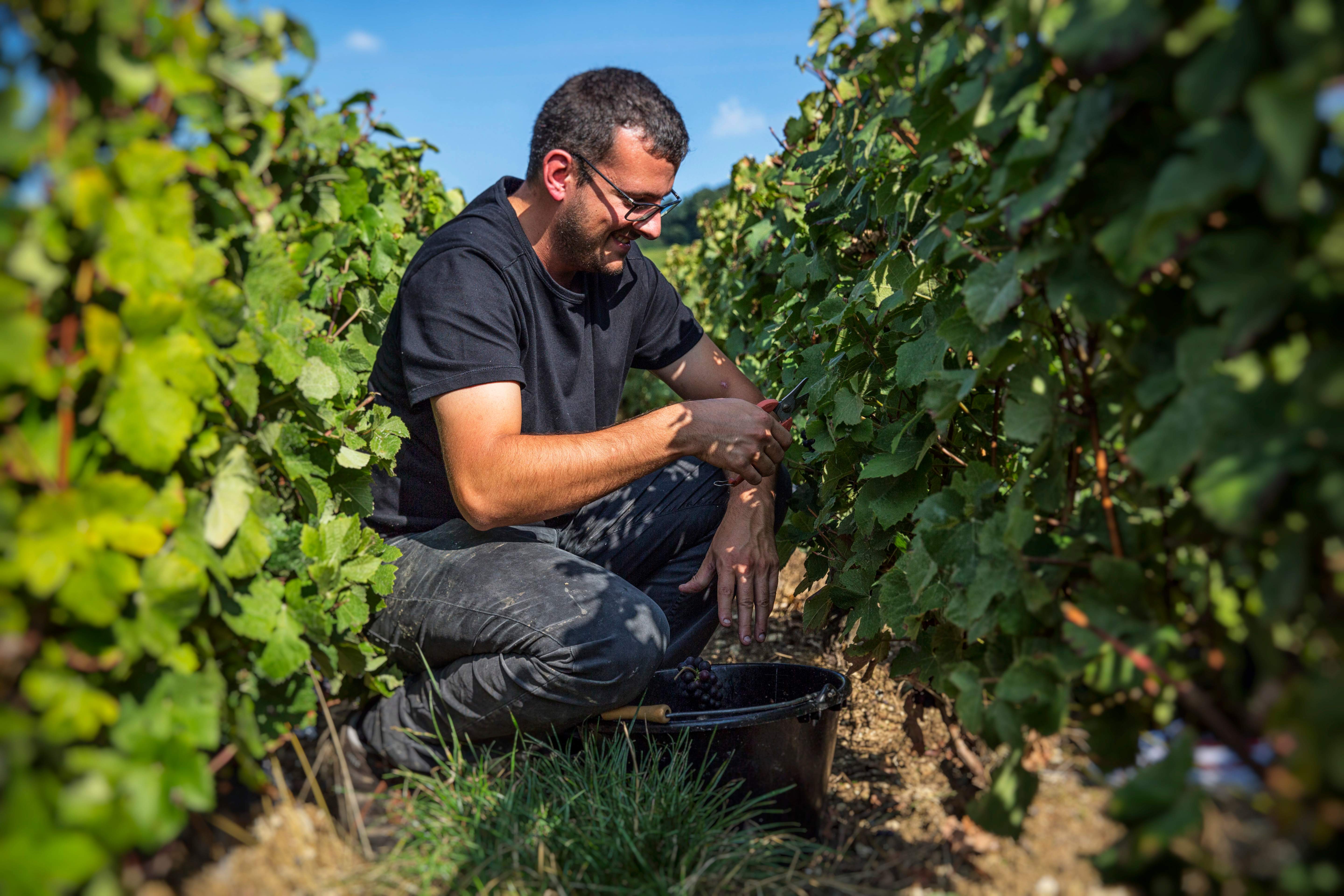 Grapekeeper provides consumers with updates on their vineyard and news from the cellar. After partnerships with wine-makers in Champagne, Piemonte, Garda, Tarragona and Mosel, the latest addition is from Niepoort in Portugal's Douro region. "People dream about making wine because it's a romantic notion," says Dirk Niepoort, the first Portuguese wine-maker to sign with Monforte.
"The world of wine is beautiful but also difficult," says Monforte. "Grapekeeper gives access to it without shattering the romance. Investment starts at €2,700 per year for 117 bottles but that comes with extras, such as classes on organic wine or private dinners with the wine-maker. There is nothing more satisfying for a wine aficionado than toasting a good harvest in the company of the wine-maker."
grapekeeper.com
---
Making it count
usa — surveillance
Mention a start-up that specialises in monitoring people and you might expect some discomfort over surveillance and privacy. That hasn't been the case with the backers of San Francisco's Density, which closed a round of financing last year with $51m (€42m). It doesn't use cameras or harvest personal data to analyse people's movement but instead incorporates technologies such as AI, infrared and radar.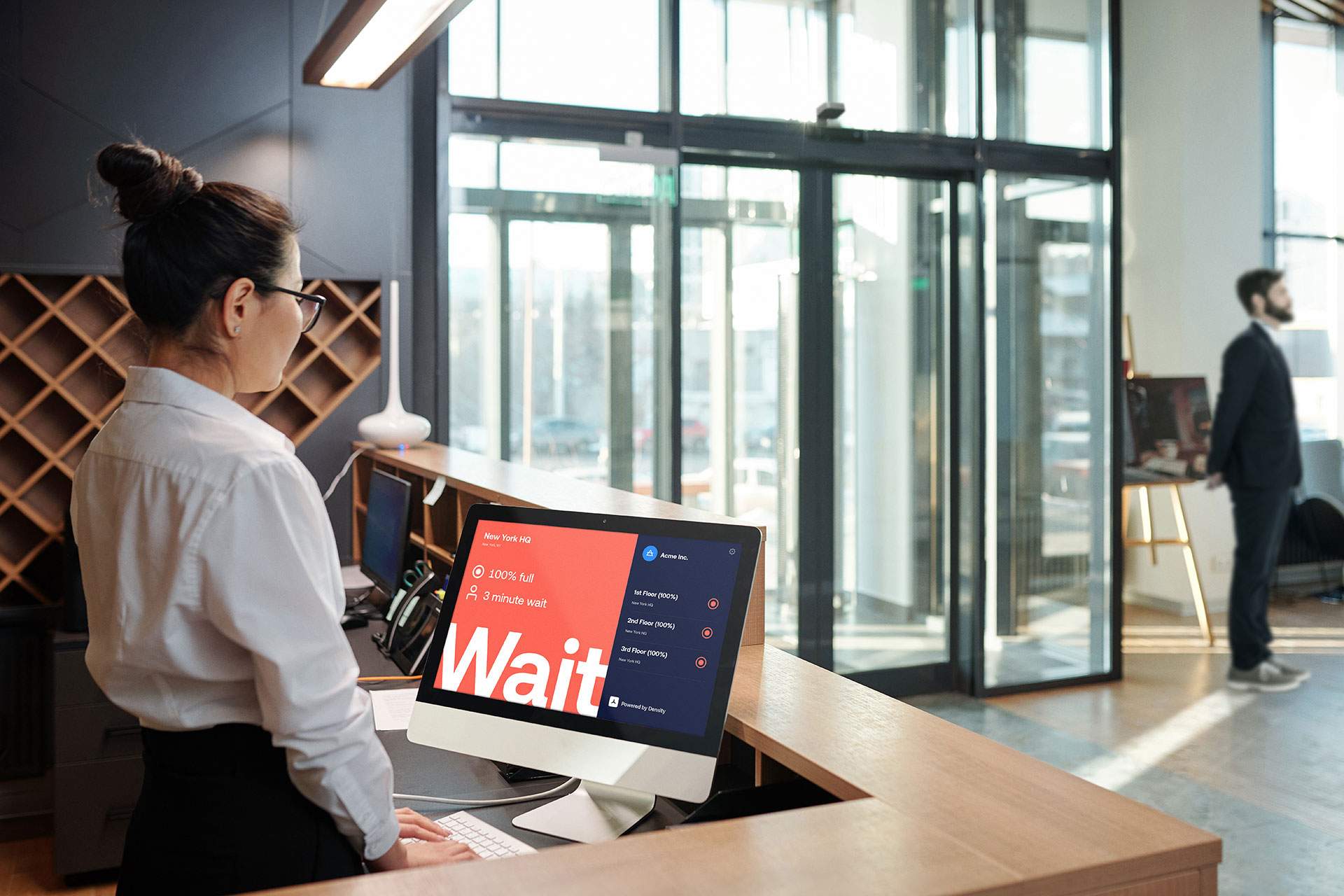 So what would people want to use Density for? Granted, it seems purpose-built for a health pandemic when businesses might need to track who is entering and leaving a building. But Density sees wider uses for the technology, even helping city hall to plan better buildings. Time will tell whether it's simply a swirl of more data or a genuine game-changer for business.
density.io
Going steady
iceland — transport
Icelandic boat brand Rafnar is known for its super-sturdy ÖK Hull, which has long been popular with rescue and marine patrol services as it reduces the impact of waves by as much as 95 per cent compared with other fast boats. But more recently there has been a boom in demand from the leisure sector due to an international clientele wanting fast and secure boats with reduced risk of seasickness. "The ambition was always to enter the leisure market via international boat shows – and it worked," says Óskar B Óskarsson, Rafnar's head boat builder. "Our sales for this segment have increased by 40 per cent over the past 18 months."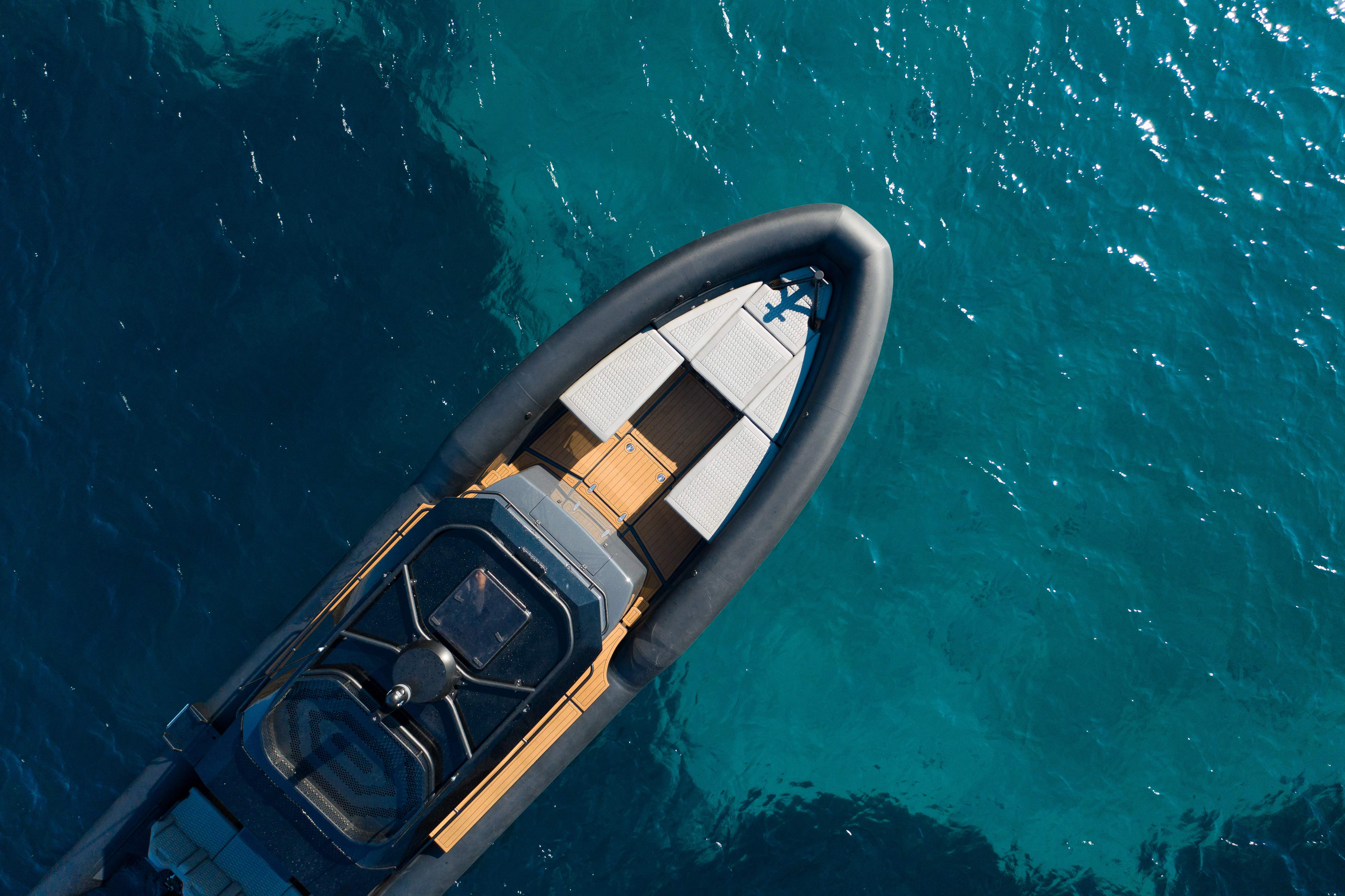 Rafnar has also been clever in working out what leisure boaters want. The fit and finish of the interiors and desk materials have been tweaked, alongside the addition of comfortable sleeping cabins. It's a reminder that there's often more than one potential audience out there if you just know how to catch their eye.
rafnar.com
Have we reached peak coffee? Not quite. A well-conceived neighbourhood café can still be a catalyst for change.
Although Higashi Nagasaki is something of an unknown residential pocket of Tokyo, it can provide some answers on what makes a good neighbourhood in the long term. For here lies proof that a small, independent café can reinvigorate a community.
"I didn't know anything about the place," says Rie Allison, the co-founder of Mia Mia, which opened in April 2020. "I spotted a cute property on the internet by chance." After many hours of researching and walking around the area, she and her Australian husband, Vaughan, knew that this was the location for them. "The neighbourhood used to be home to young artists and still accommodates everyone and anyone," says Rie. "It has the potential to generate a new flow of people and become a cultural hub."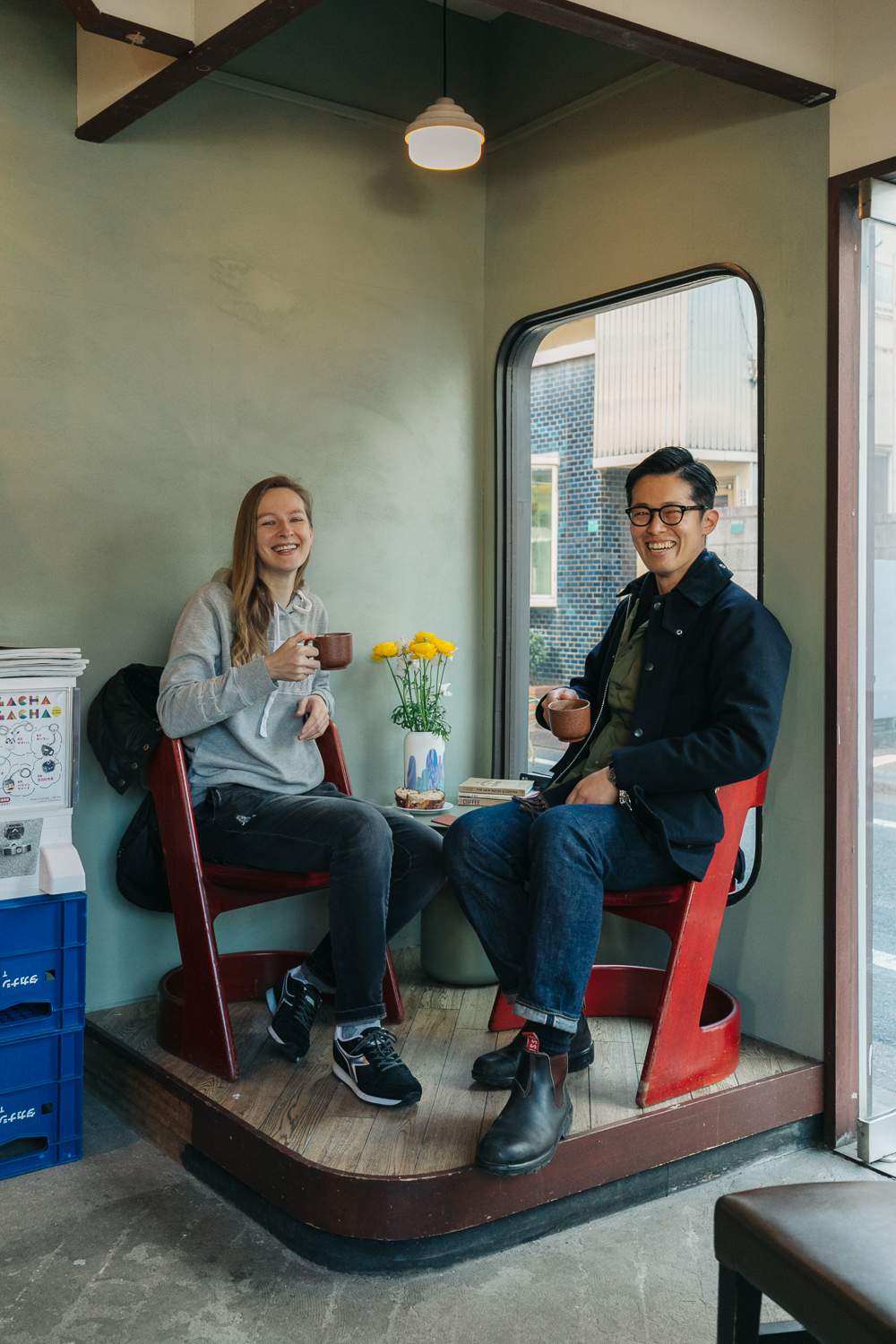 Undertaking their dream café project, Rie, an architect, renovated the former boutique into a cosy café, while Vaughan, a coffee enthusiast, put together an impressive array of beans and passionate staff. The café is first and foremost dedicated to serving the community. "We're the only place around here that is open from 08.00," says Vaughan. "It's not so profitable to open early but surely there has to be a place for the locals at the start of their day other than McDonald's?"
"Mia Mia is more than just a coffee shop. They care about the community"
That Higashi Nagasaki's residents have started to drop in for a daily chat might have something to do with Mia Mia's staff, who are highly visible, greeting everyone walking past and also cleaning the nearby streets. "I was looking for a tenant to revitalise the area because shops were closing," says the property's landlord, Tomonori Adachi. "The couple wanted to create a space for people to gather by not only using their network and know-how but also local resources. Now it's bringing in men and women, young and old, and revitalising the community."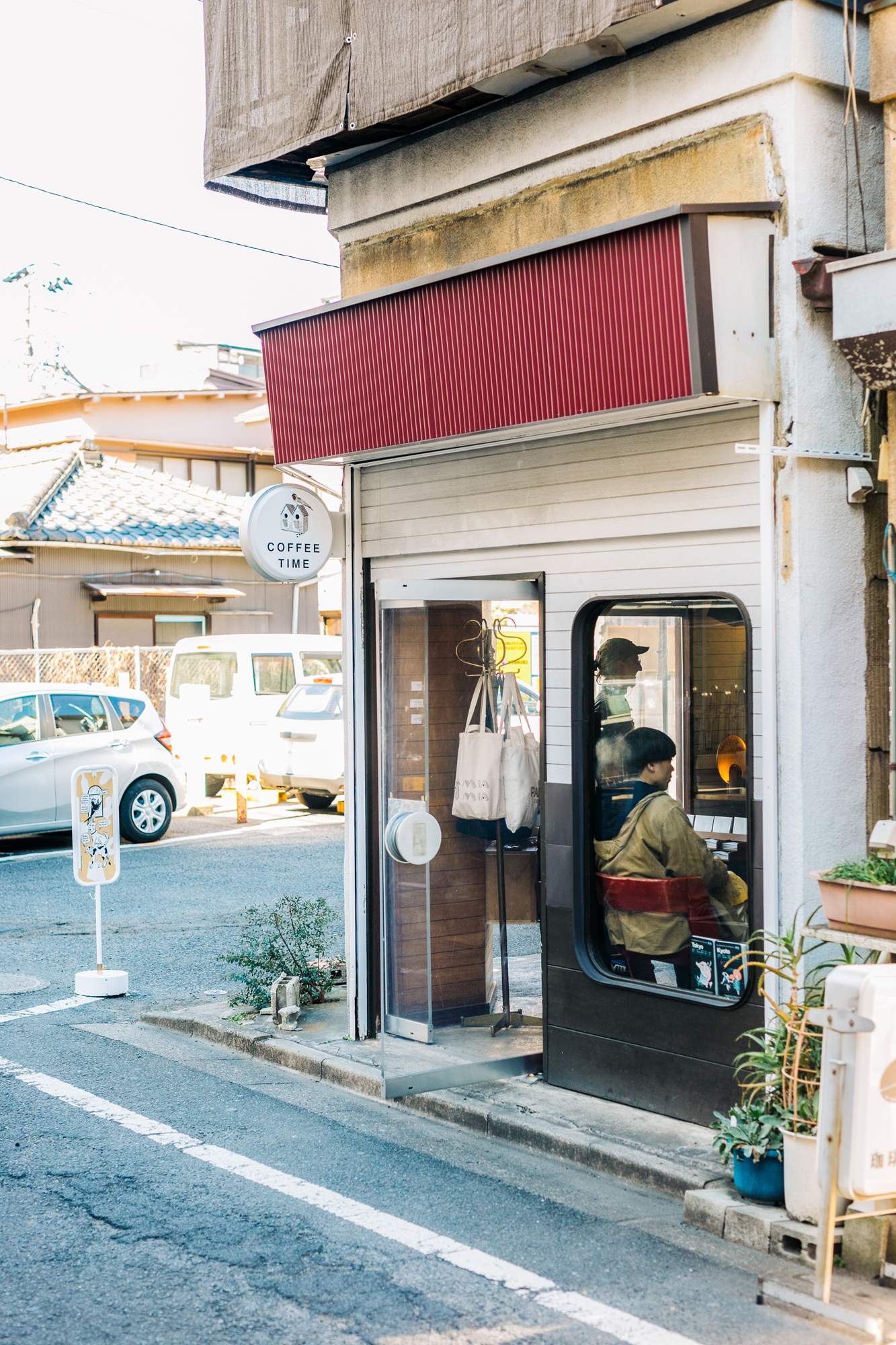 Adachi has also commissioned the couple to renovate a nearby three-storey building into a mix of a cultural kiosk, design studio, flats and rooftop that opened in April. The duo have a list of future projects, including making public benches and producing a Higashi Nagasaki neighbourhood guide. "Mia Mia is more than just a coffee shop," says Adachi. "They care about the community."
The café is proof that it only takes a tiny spark to bring change and a small business can have a large impact. "A lot of people appreciate us," says Vaughan. "We have become a big part of their lives."
mia-mia.tokyo
---
Change the channel
global — shipping
The Suez Canal was blocked by the stranded vessel Ever Given for less than a week in March but the blockage held up an estimated $10bn (€8.5bn) of trade every week and cost the Suez Canal Authority about $15m (€13bn) in lost daily revenue. We look at some of the biggest global trading bottlenecks – and the prospects for alternatives being (re)considered.
The Suez Canal
About 12 per cent of global shipping trade passes through the 193km Suez Canal, the only viable shipping connection between Europe and Asia. Israel has periodically considered its own canal from the Red Sea to the Mediterranean; the recent normalisation of ties with the United Arab Emirates provides a fresh opening. The two nations are reportedly exploring all options. Success is uncertain but the talks are worrying Egypt.
The Panama Canal
About 5 per cent of the world's shipping trade heads along this 80km route linking the Atlantic and Pacific. Panama's neighbours look on with envy. A Nicaraguan plan backed by a Chinese investor remains in limbo – the country's president insists that he hasn't given up on the idea – while Costa Rica is considering an overland "dry canal" route. If Central American nations could only agree on a plan, they'd stand a chance of achieving it.
The Strait of Malacca
Some 40 per cent of global trade goes via the Strait of Malacca, between the Malay Peninsula and Indonesia's Sumatra island. Thailand once hoped to build a rival canal but this year announced plans to create an overland shortcut instead, by connecting two seaports on either side of the Kra Isthmus via road and rail links. The fact that China stands to gain from the proposal means that this is one project with prospects for success. 
Q&A
andy mooney
CEO, Fender
Los Angeles
Fender, a brand with a storied guitar-making history dating to 1946, has been looking to capitalise on the uptick in people learning the instrument in lockdown. A pivot to technology through a teaching app (guitar not included) called Fender Play is part of the story. So too is the success of the American Acoustasonic Jazzmaster hybrid guitar that uses digital technology to shift between acoustic and electric sounds. ceo Mooney spoke to us from LA. 
Fender is about physical product. So why an online platform?
When I joined Fender I asked who was buying our guitars and nobody knew. So we conducted research and out of that came five key initiatives. One was that 45 per cent of guitars that we sell go to first-time players and 50 per cent of these are women. The big "ah-ha" was that 90 per cent of those first-time players abandon the instrument in the first year; the 10 per cent that don't quit tend to commit for life and spend about $10,000 [€8,500] in the industry over a lifetime. Now we knew what digital product to create [with Fender Play]; if we were able to reduce the abandonment rate by even 10 per cent we could double the size of the hardware industry.
You made Fender Play free during the pandemic. Is this a long-term move?
We liked what happened so much that we offered it again during the fourth quarter of last year. What we're doing is working on a free-to-play model so people can get full exposure to the product for a period of time and then if they choose to upgrade to the product in the long-run then they can.
Where else do you see yourself growing digitally?
We have three apps: Fender Play, Fender Tune and Fender Tone. We have 250,000 paying users on Fender Play, spending an average of 14 months on it, which means they're committed. We've created a cohort that's valuable to the industry. There's a long runway of growth; these are tools to bring new people into the industry.
Do you see digital overtaking physical?
Not at this point. A lot of digital businesses are very margin rich. In our case, 30 per cent comes off the top [to Google and Apple] and then a large percentage goes to the artists who create the music that we're teaching people to play. We're happy to do that because we're building revenue for the artist community and we're building hardware sales.
Tell us about the Acoustasonic guitar.
Players have resisted technology. The exception to that, fortunately for us, has been the Acoustasonic, where we've melded pretty sophisticated digital modelling to create a range of sounds. So that's worked. It's different on the amp side; there's definitely a trend towards more sophisticated digital amps.
Air support
argentina — aviation
Argentina's low-cost airlines, FlyBondi and JetSmart, moved to Aeroparque Jorge Newbery airport in central Buenos Aires recently, having previously been forced to take off from the city's third airport, a military base, after it began accepting commercial flights in 2018. Now they can compete with national carrier Aerolíneas Argentinas's expensive domestic-flight monopoly. Over the past three years both budget carriers gained passengers' trust, adding new routes out of El Palomar, 18km from the capital. But when Argentina's airport regulator and transport ministry confirmed in December that the military base would no longer manage commercial flights, the two carriers were left homeless.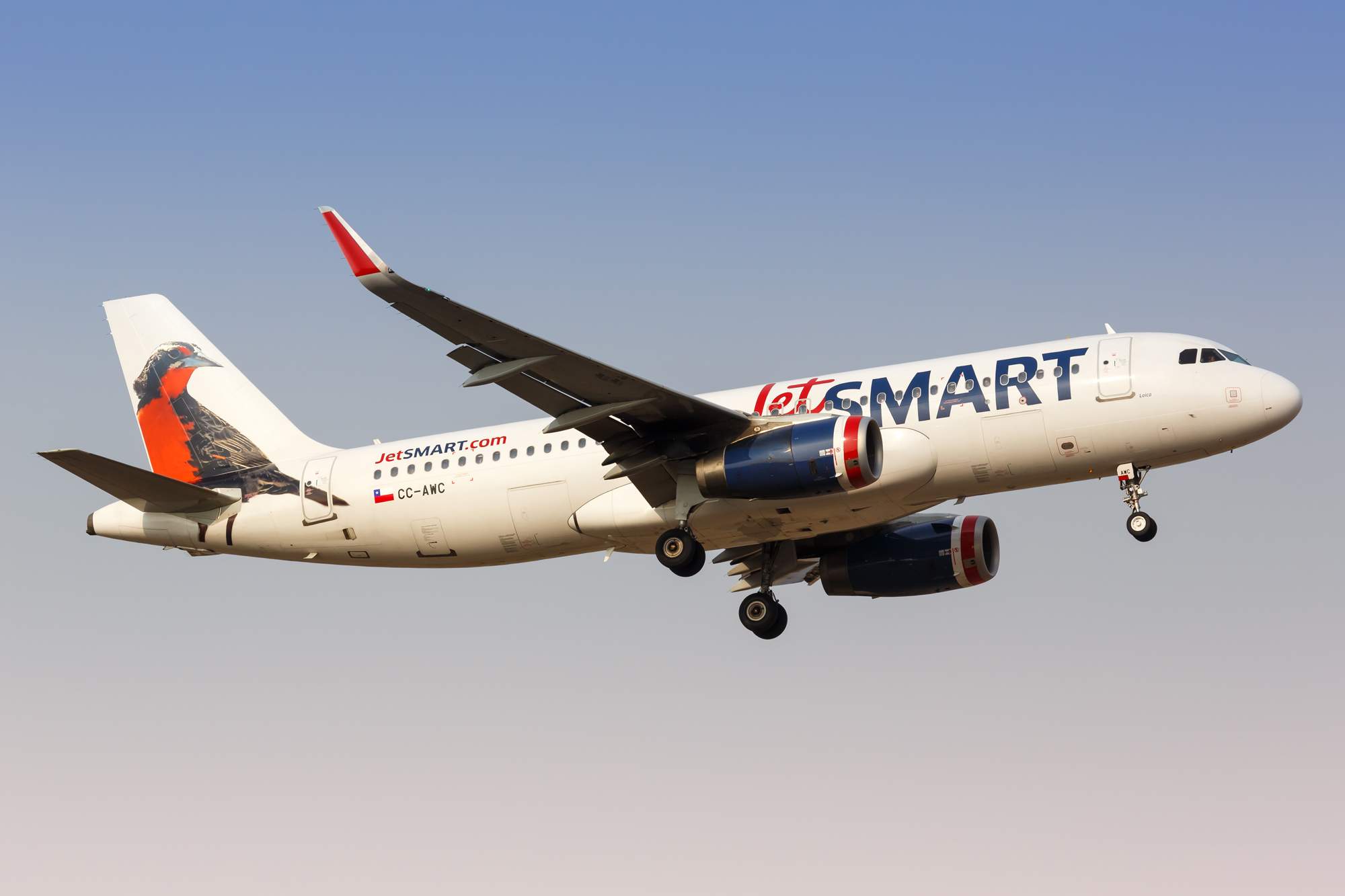 Low-cost airlines' advantage relies on convenience, and the move now gives them close proximity to the city proper's three million residents. Nonetheless, challenges lie ahead, says Mauricio Sana, ceo of FlyBondi, whose 12 routes will be jostling for time slots with Aerolíneas's 40 daily flights. "Now that we'll be exposed to greater numbers of passengers, we need to show that we are up to the job of moving them," he says. 
---
Office politics
usa — co-working
As people retreated to their homes in the pandemic, co-working spaces suffered greatly. But the sector is well-placed to win customers back by adapting to shifting demands and demographics.

At the end of March, WeWork revealed that it would be going public as part of a merger with a special purpose acquisition company – a mechanism for becoming a publicly traded company that bypasses the initial public offering process. Why this appeals to WeWork is no mystery. In 2019 it tried to go public via the conventional method and had to withdraw due to huge losses and mismanagement. Many who had found themselves in a WeWork location in the preceding years likely felt some schadenfreude. The spaces were often noisy, cramped and decorated in a style more suited to a university common room than an office.
The US sector that WeWork was once synonymous with has faced much turbulence during the pandemic. Co-working directory Upsuite estimates that one in five co-working locations either closed or changed hands in 2020. To lure customers back, these spaces must adapt to the complex needs of employers and workers emerging from the pandemic.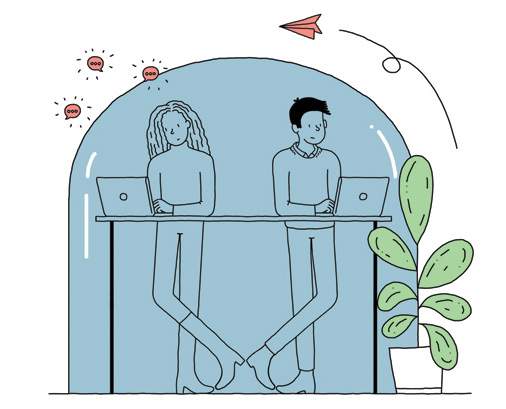 One of the ways they're doing this is by being more flexible, both in terms of spaces rented and facilities available to workers, some of whom might be reluctant to resume toiling alongside strangers. Industrious, a private-office rental company based in New York, covers both of these bases. Inside its co-working facilities, attendees have access to a range of environments to suit different tasks. "If you're in a high-stakes sales meeting, you have access to an external-facing conference room," says Jamie Hodari, Industrious's ceo. "Whereas if you need to work on a four-hour memo that requires all your concentration, you have a sensory-deprivation focus room open to you." That's meant to be a good thing.
Co-working spaces also need to adapt to shifting populations. Over the first six months of the pandemic, many densely populated US cities lost residents. This opened up a market for co-working spaces outside of the cbds of metropolises. Many of the 110,978 people who moved out of New York City in 2020 (up from 18,887 in 2019) relocated upstate, a short drive away but a very different life. Barnfox, a co-working company that caters to this crowd, opened its first space upstate in the town of Hudson in February 2020. "Within a few months we realised that more people were coming from the city whether temporarily or permanently," says Barnfox co-founder Frederick Pikovsky. "And this was accelerating the trend of remote working."
In October the company opened a second site 53km down the Hudson River in Kingston. Barnfox enables the new arrivals and locals alike to make the most of their rural surroundings by offering community-led cycling rides, kayaking trips and dinner soirées. Although the permanent summer camp might not be for everyone.
During the pandemic, many densely populated cities lost residents. This opened up a market for co-working spaces outside metropolises
To sell itself anew, the co-working sector must grasp the value of what it has to offer. This involves understanding what's been lost while people have been working from home. Humanyze, a Boston-based company that analyses workforce behaviour, has studied how remote working has affected collaboration among information-economy workers. Part of its findings is that "strong ties" (interactions between workers who communicate often) got stronger. But "weak ties" (connections between workers who interact for 15 minutes a week or less) dwindled.
Ben Waber, Humanyze's president, thinks that the dwindling of weak ties "changes how information flows" in a company and can have a negative impact on creativity. If co-working is to survive, it will need to convince people that serendipitous relationships can't be forged from the spare bedroom. If that fails, maybe the sensory-deprivation room will do the trick.
Photographer: Naoyuki Obayashi. Image: Kimaï, Density, Rafnar, Fender, Getty Images, Shutterstock. Illustrator: Clo'e Floirat