Making good / Global
Design awards 2021, part 2
Our first ever Design Awards are here, honouring the year's 50 most thoughtfully made objects and buildings.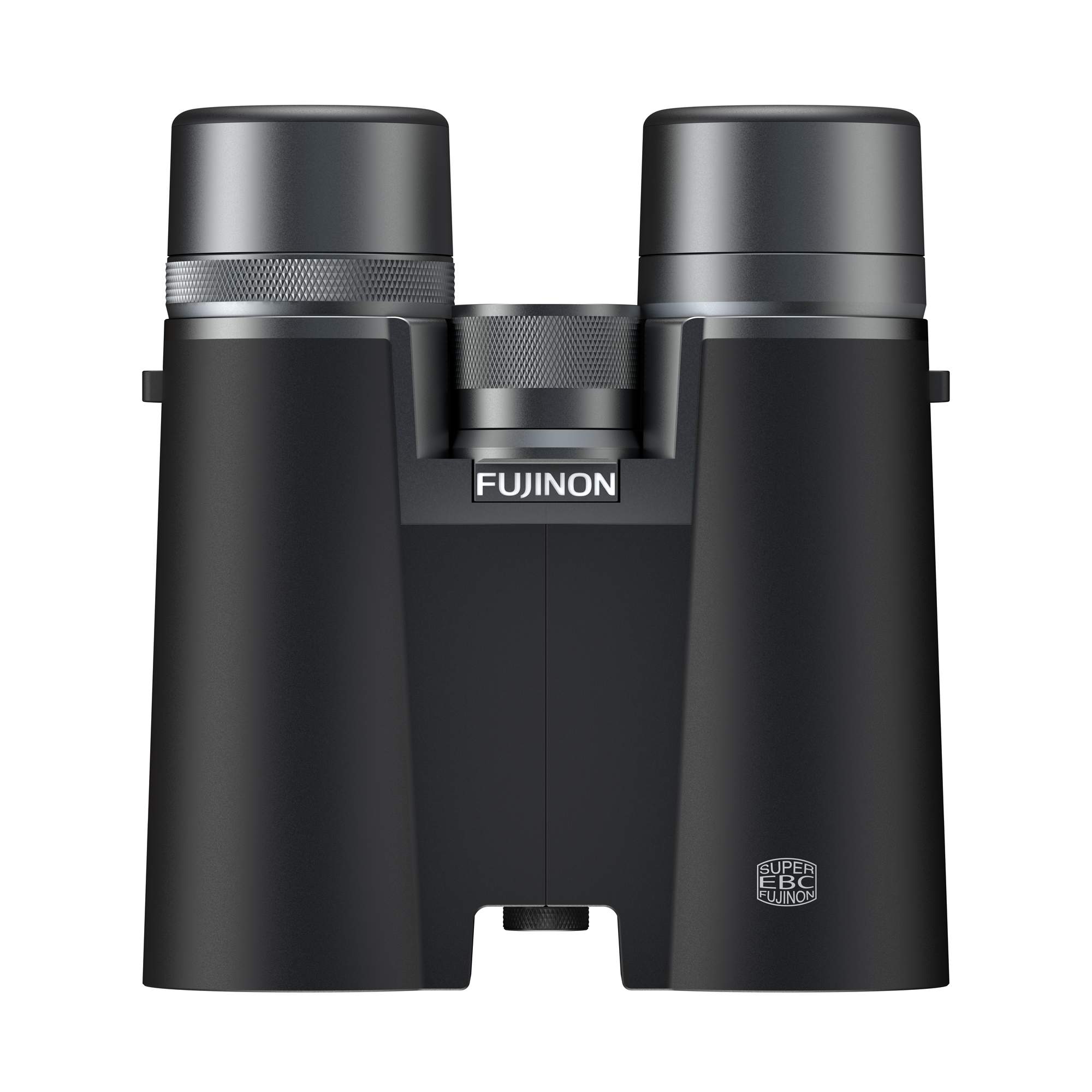 26.
best accessory
Hyper Clarity binoculars
Japan
monocle loves these Fujifilm binoculars for the satisfying solidity of the materials: a robust but light magnesium-alloy body and lenses that offer startlingly bright, pin-sharp vision. "We were striving for perfection," says designer Shohei Narasaki. "Not only in appearance but also in feel, texture and operability."
fujifilm.com
27.
cosiest apartment
Cassandra Bradfield
Denmark
Swedish-American designer Cassandra Bradfield's skills in combining materials, colour and design to create this inviting home helped her to win this award. She recently added the finishing touches to her 90 sq m apartment on the ground floor of a 19th-century Copenhagen building, brushing the walls in varying tones of custom whites. "I'm very specific about colour," she says. "Bright white can be too reflective." Bradfield, head designer at design firm Frama, took the space in 2019, previously fitted with a mezzanine, accessible via a staircase that doubles as a kitchen cabinet. "In a small apartment, it's all about optimising space," she says. A neutral palette and warming tones add a sense of calm. And for the long Danish winters? Lamps wrapped in rice paper shades.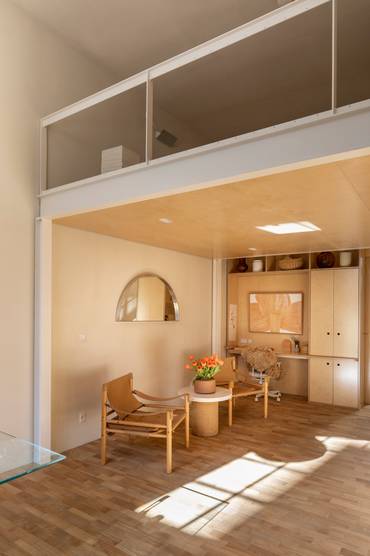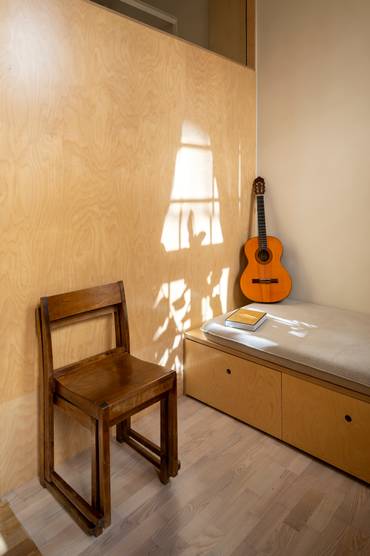 28.
best in craft
The town of Kasama
Japan
Even in a country packed with peerless craftsmanship, our best in craft winner is a relative unknown. The rural Japanese town of Kasama is in a quiet corner of Ibaraki, about 100km from the bright lights of Tokyo. And despite low name recognition, it has been producing pottery for generations and in the past 50 years has become a magnet for free-spirited potters who prefer not to stick to the rules.
While most Japanese ceramic styles are shaped by carefully guarded traditions, Kasama has no single style. The 200-plus potters working here are an eclectic bunch, happily experimenting and producing exhilaratingly different pieces. There's Aya Kondo, a former schoolteacher from Akita, who found her calling 25 years ago and is now known for her decorative icchin style. Or Akio Nukaga, the star of the Kasama scene, who creates simple vessels and plates carved with vertical lines. He originally trained in textile design and worked as a carpenter before putting down roots in Kasama. When artist Takashi Murakami started collecting his work, global success followed.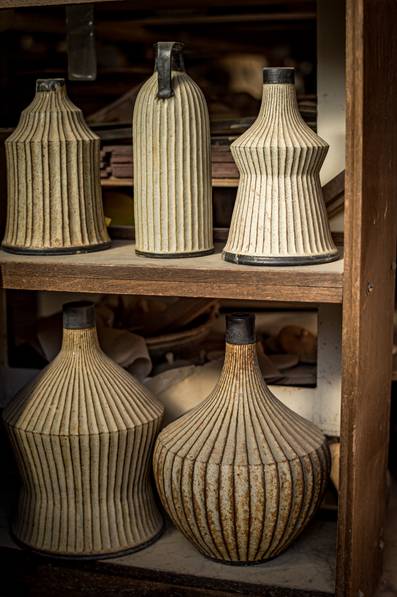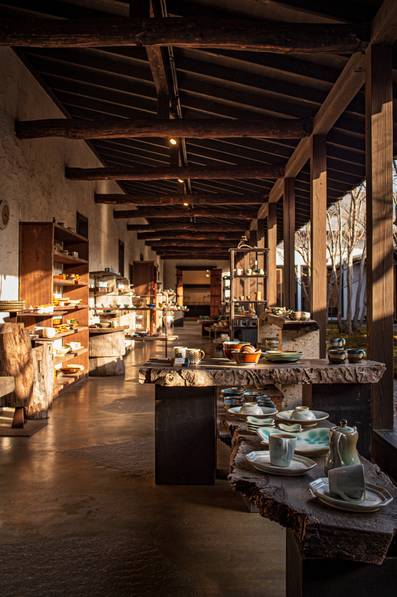 One of the most respected is 73-year-old Osamu Tsutsui, who moved to Kasama 45 years ago and works from an idyllic garden studio next to his A-frame house. Tsutsui's work is in London's V&A museum but his core output is dark angular tableware with a metallic sheen beloved of washoku chefs. The town has a string of galleries, a ceramics college (with more applicants than places) and a lively ceramics festival every spring.
Crafts curator Ryoko Mutasono, based in London, has been working hard to raise the international profile of this unusual town through pottery exchanges and exhibitions in the UK. Last year her Kasama Potters project won backing from Japan's trade ministry. "No one quite knows how to define Kasama-ware, which is part of its strength," she says. "New ideas and ceramicists have always flowed in and out, and an international dimension is a logical extension of that." She says that presenting pottery overseas has allowed the potters to look at their work and their community in a new way. "I hope that they can attain a new lease of life for the future."
kasamapotters.com
---
29.
best design concept
Casa Mutina
Italy
A showroom is a fairly self-explanatory concept: a space where a brand makes its case to the public by putting its products in the best light. For interior design brands, this should be a no-brainer but too often the best-laid plans fall short of expectations. We therefore tip our hat to Italy's Mutina for going the extra mile with its Casa Mutina guesthouse project.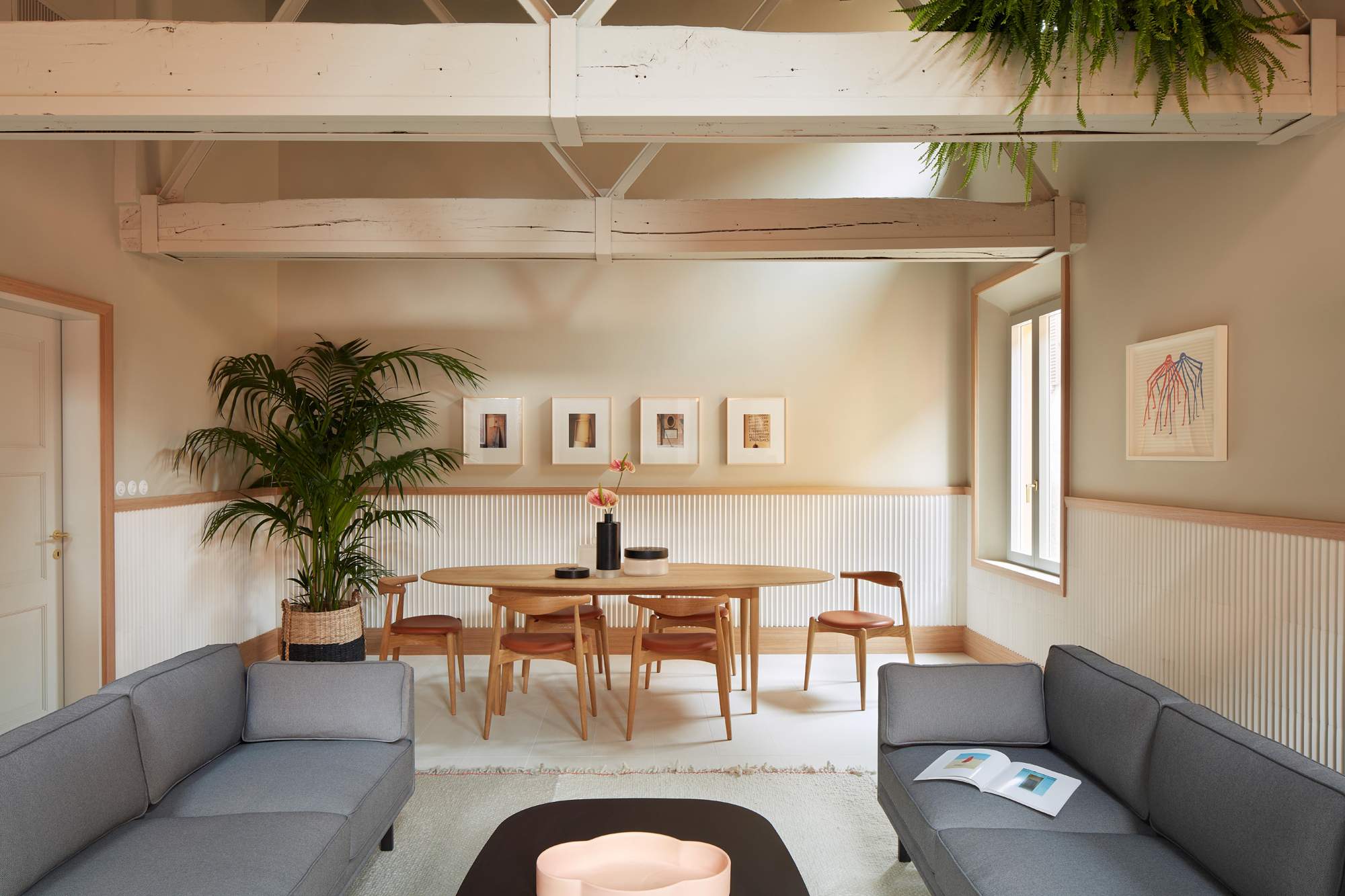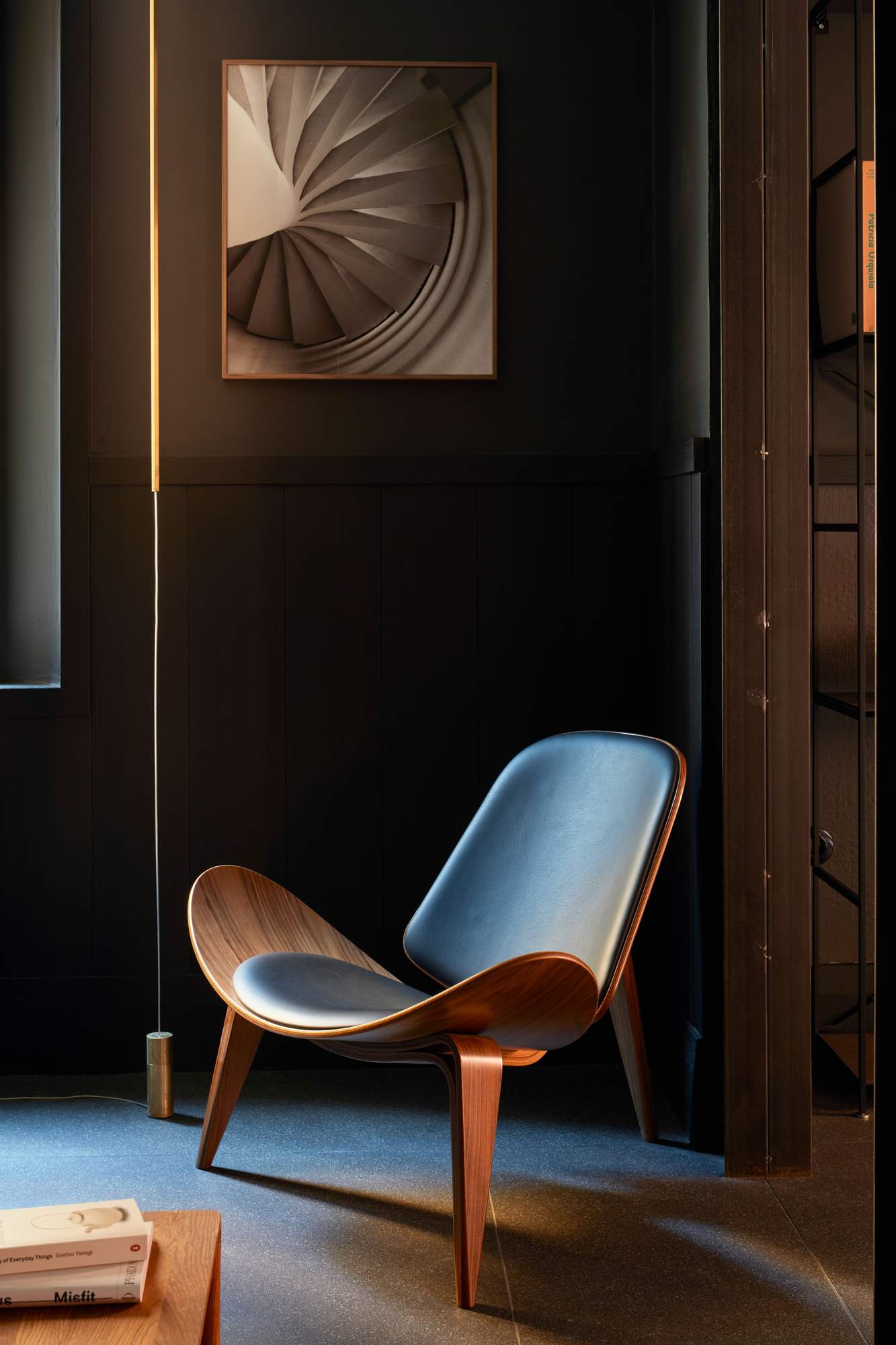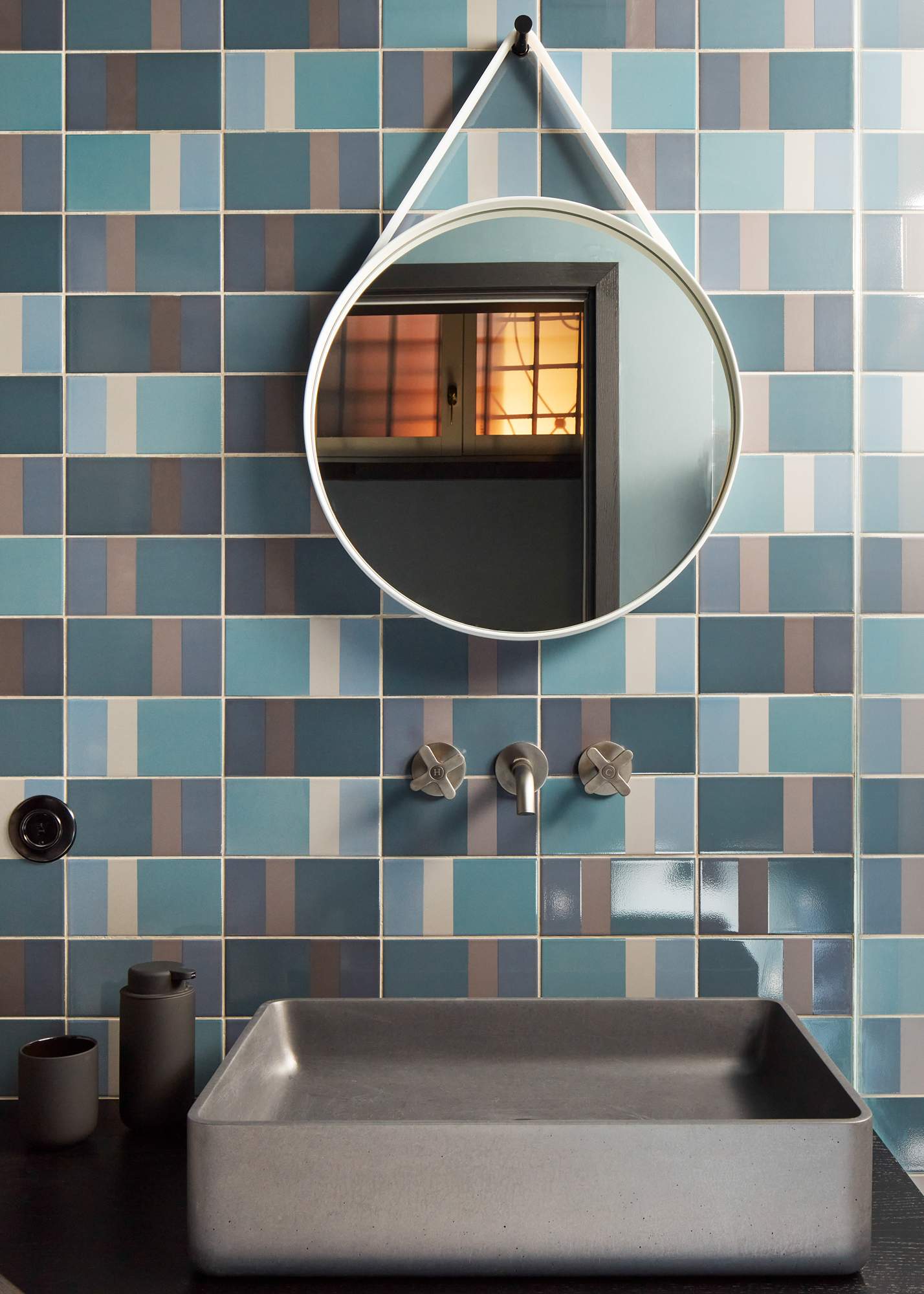 Rather than make a standoffish exhibit, the ceramic specialist has created four inviting suites to drive home the richness and tactility of its porcelain stoneware and ancillary range of boiserie, mirrors and related accessories. Forget the much-abused word "experience" and imagine simply the chance to wake up in a lovely flat – in this case one in the historic centre of Modena – where it's easy to admire the materials first-hand instead of via flat digital renderings or ugly sample boxes. Developed in conjunction with the Copenhagen-based oeo Studio, it rises above the crowded competition.
mutina.it
30.
most enduring design
Braun T2
Germany
Design at its best should be built to last and show an enduring understanding of both human needs and materials. Braun's T2 table lighter satisfies all of these criteria and more. It's monocle's choice for the best collectable and it's a product that deserves to be back in production. The simplicity of its form is matched by the clarity of its function. The lozenge-shaped button is designed for a thumb – the button dictates how to hold the lighter and puts it in a position that's perfect for lighting a cigarette. Endorsing the qualities of a cigarette lighter might seem anachronistic in a society that vapes but product forms are designed to be enjoyed by both hand and eye. Today, when all of our clicks and switches are noiseless taps on touchscreens, a big button set into polished steel is a far preferable experience. Smoking is bad for you; good design isn't. 
braun.com
31.
best food packaging
Limón
Norway
The colourful packaging of Norwegian food chain Limón might be easy on the eye but that's not the only reason we're fans. As consumers become more conscious of the fate of our waste, designers need to be clever when it comes to lessening the environmental impact of wrappers and bottles that are tossed away as quickly as they arrive. Oslo-based studio Goods put this at the centre of its concept when it was enlisted by the chain to create its packaging; poké dishes are served in sugarcane-pulp bowls, which are then sealed with lids made from recycled bottles and consumed using wooden cutlery.
goods.no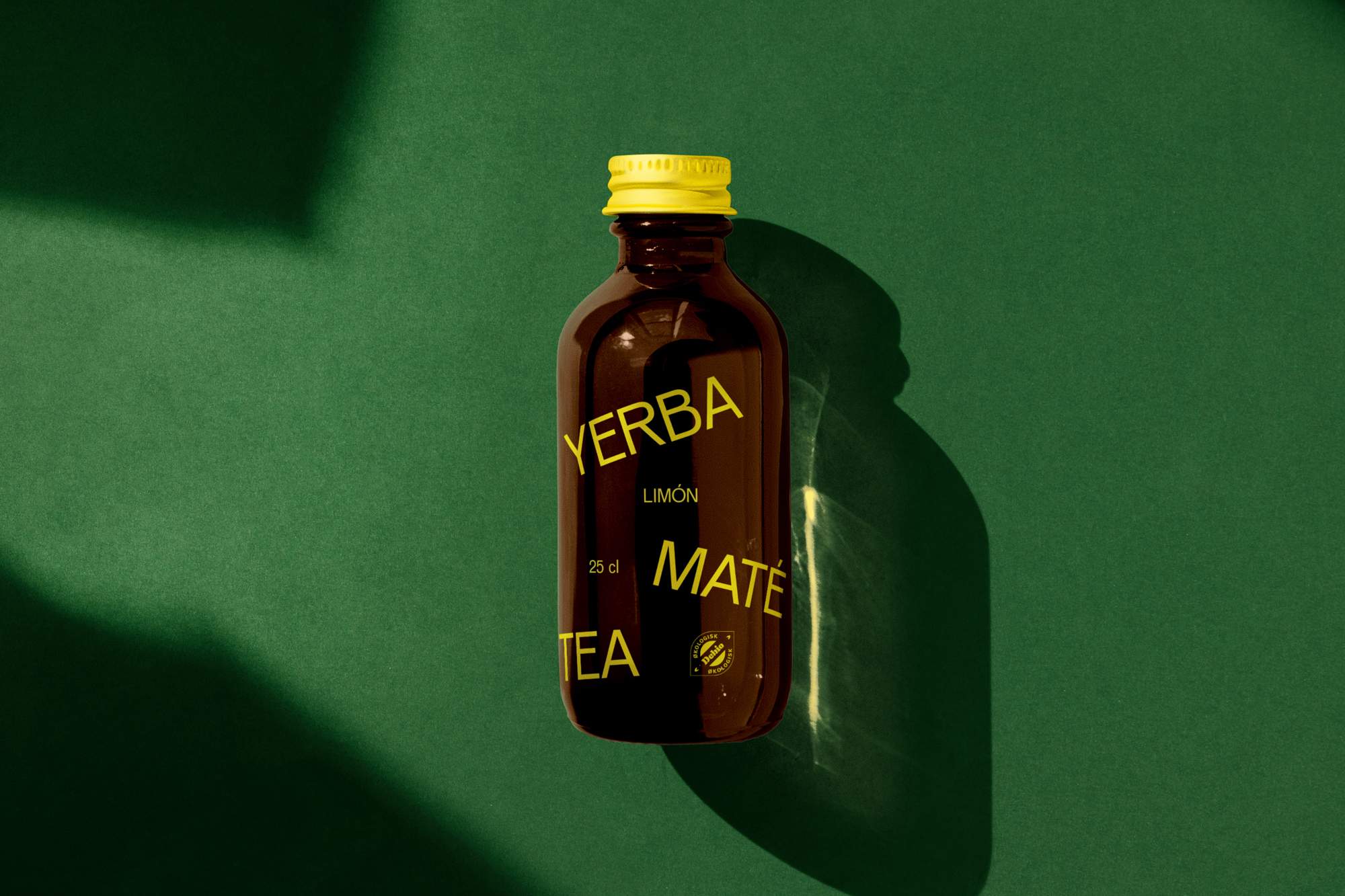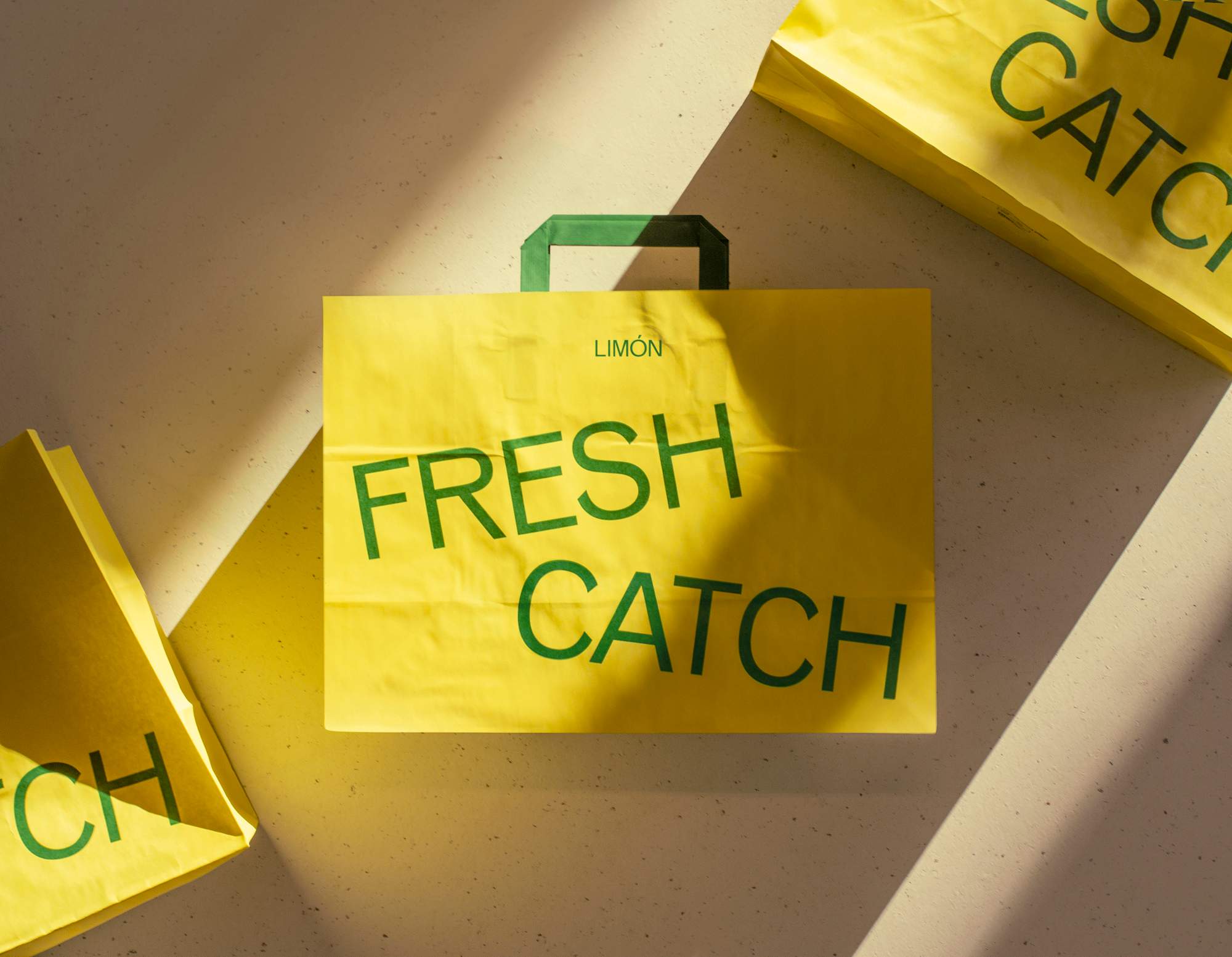 ---
32.
best design outpost
Cigale & Fourmi
Finland
"The environment is so beautiful in Hanko that it was natural for me to open the shop here," says Anna Fromond, co-founder of Cigale & Fourmi and the mind behind the finest design destination of 2021. Housed in a 19th-century wooden pavilion and curated with an inimitable Nordic sensibility, it puts this idyllic Finnish resort town on the itinerary of any design devotee.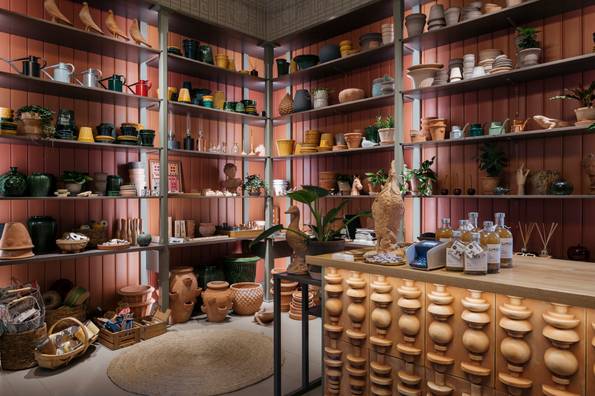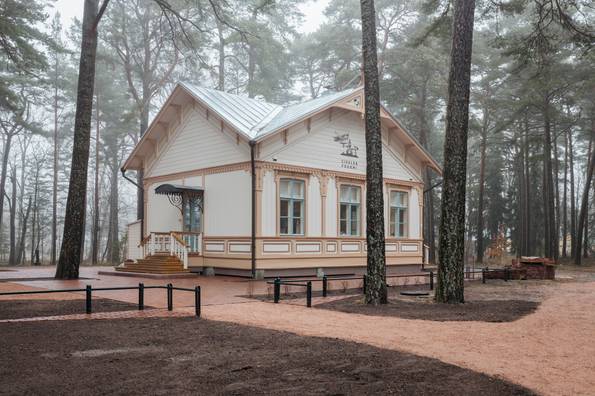 Cigale & Fourmi specialises in pottery and has an expert selection of homewares, from chic Danish sun chairs to hardy Fiskars garden tools. Its ethos lies in the name, drawn from a French fable about an ant and a grasshopper. "We have the two sides in all of us: the hard worker and the idler," says Fromond. "You can only find balance by making room for both."
The shop has a broader scope than selling good design wares, however. "People can stop for a coffee after a stroll on the beach or lounge in the hammocks," says Fromond. "I imagine this as a living room for the community."
cigalefourmi.com
---
33.
best new bike
Hermès Ash Wood Bike
France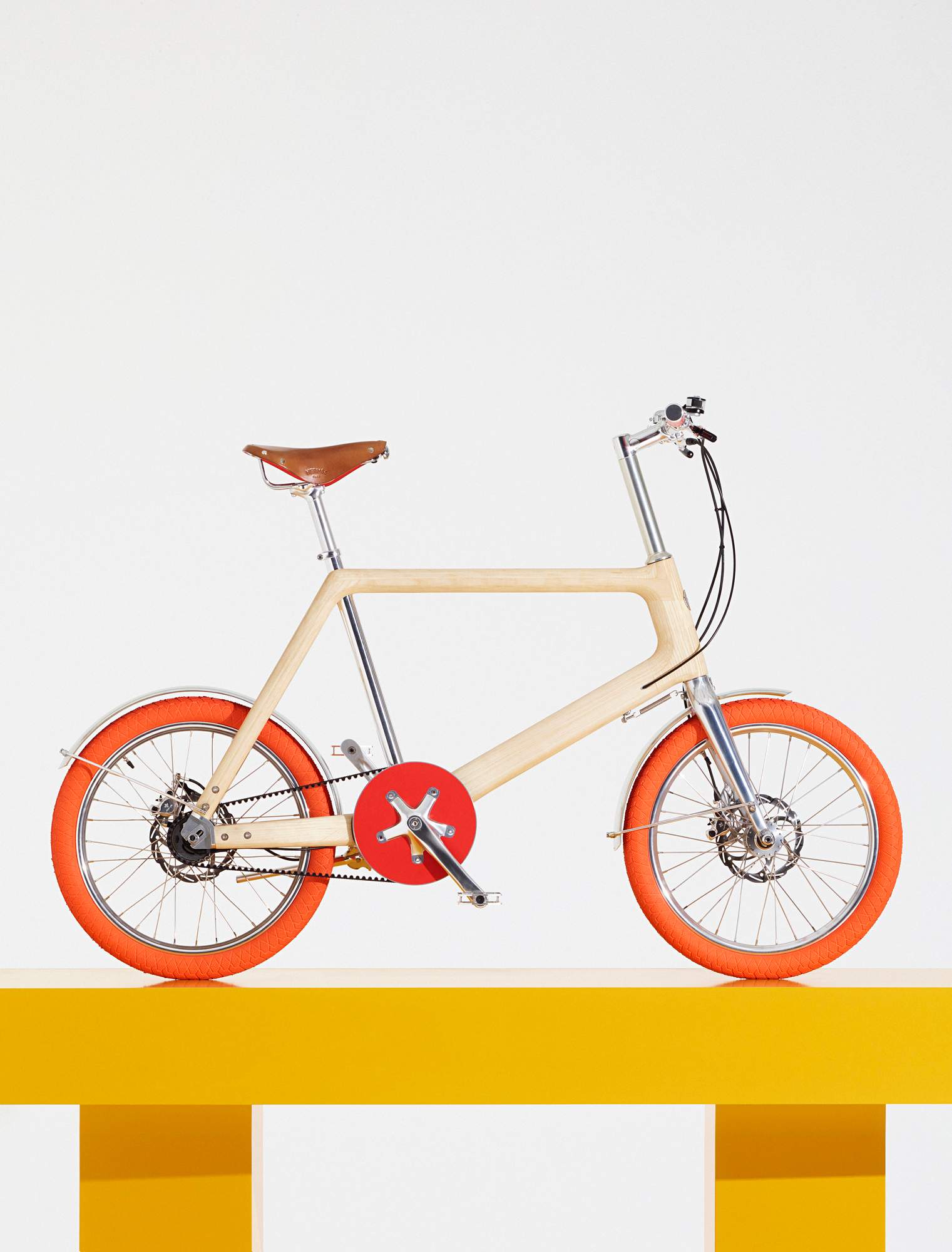 This compact bicycle is a tour de force of design skill from a brand long bound to craft. It's a beauty, highlighting how sometimes it takes a name from outside of an established industry to shake things up. Inspired by small Japanese city bikes, the French fashion house's handsomely carved, timber-framed cycle is not only novel but also lightweight and practical. It can be fitted with front and back baskets for a weekend trip to the market, while wide tyres and built-in lights ensure comfort and safety. To top it off, the luxury brand's equestrian origins and skills as a master saddler mean that the seat is as comfortable as they get.
hermes.com
---
34.
top property developer
Milieu Property
Australia
While most developed cities are filled with profit-focused developers that typically cut corners when it comes to providing good architecture, in Melbourne buildings need to prioritise purpose. With this in mind, we want to recognise the work of Milieu Property, a leading residential developer that plays a responsible role in the city.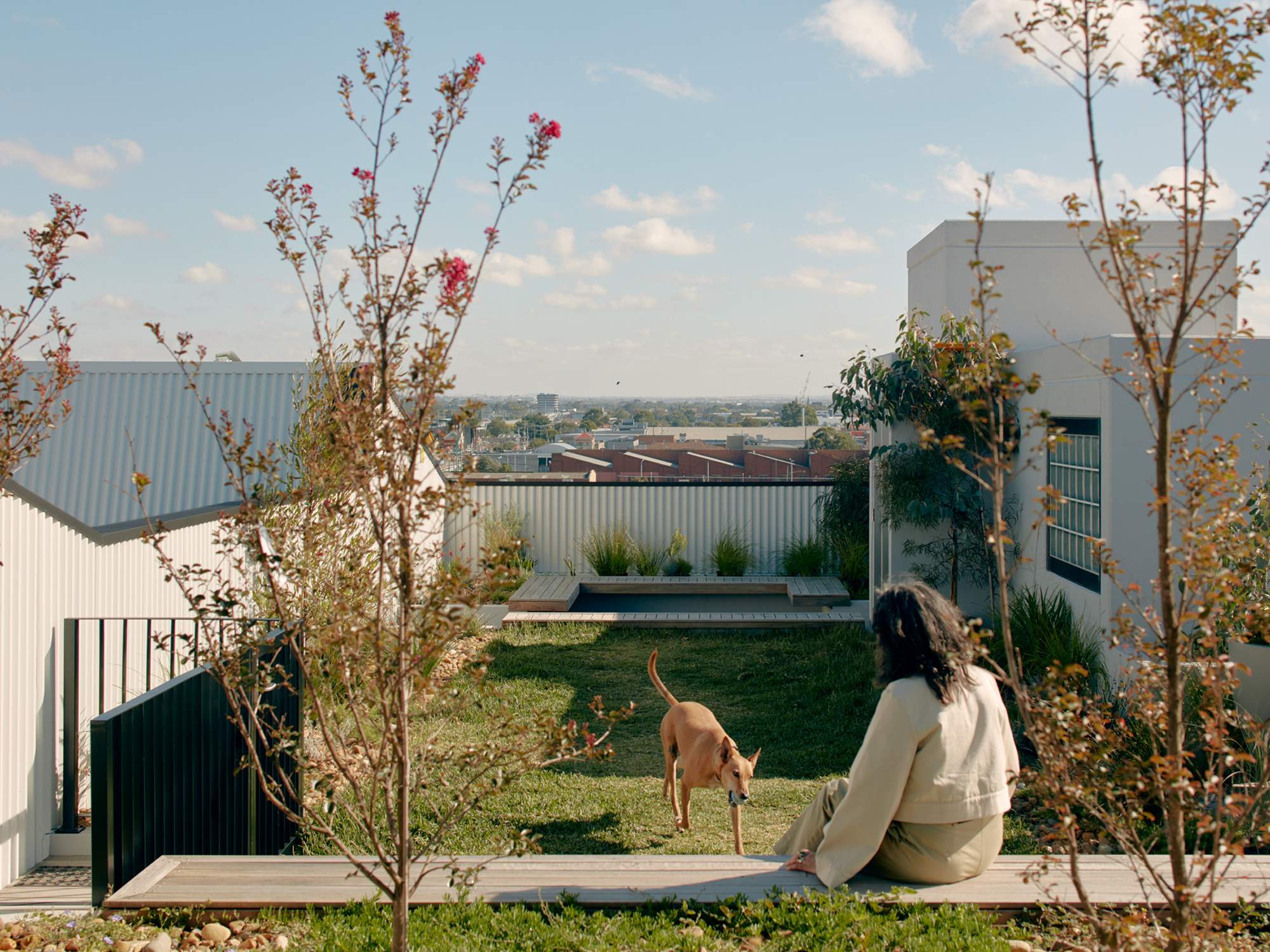 Its latest success story is Breese Street, a new apartment block that it commissioned dko and Breathe Architecture to design. It's a breezy building in the suburb of Brunswick that has been strategically designed to aid cross-ventilation. Through quality glazing and tree planting, the architects have made this building thermally efficient, cutting the costs and pollution associated with air-conditioning. The vernacular of these post-industrial streets is referenced in the factory-style sawtooth roofing and characterful brickwork façades. 
milieuproperty.com.au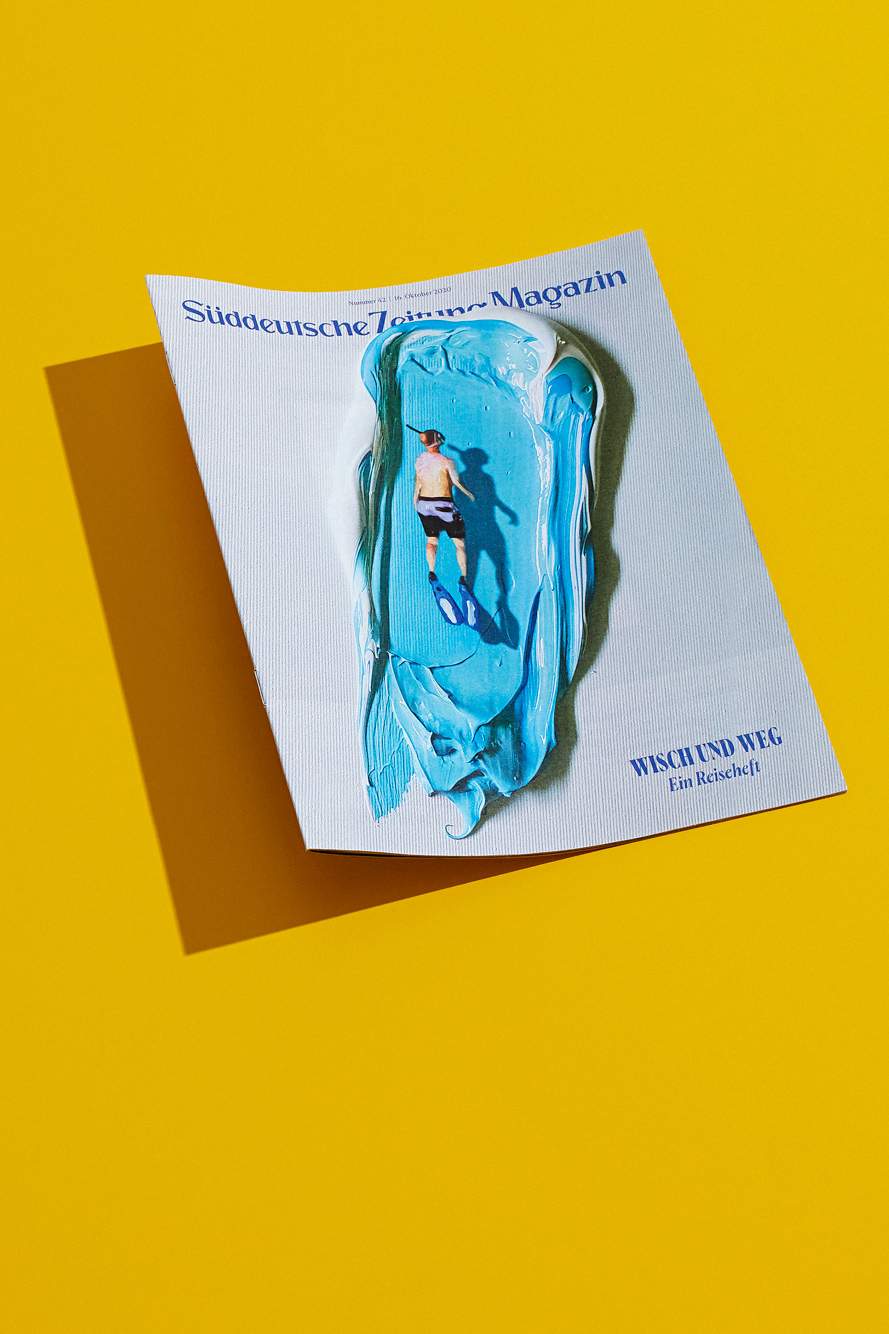 35.
best cover design
SZ-Magazin
Germany
SZ-Magazin, the weekly supplement of Süddeutsche Zeitung, is famed for both great journalism and collectable covers. For a recent travel issue, art director Thomas Kartsolis and designer David Henne enlisted Iranian visual artist Golsa Golchini to transport readers far away from the housebound reality of the past year. Mixing painting and digital techniques, the resulting cover cheerfully celebrated travel and offered a visual escape in uncertain times.
sueddeutsche.de
36.
best gardening shop
Kinetic Farm
Indonesia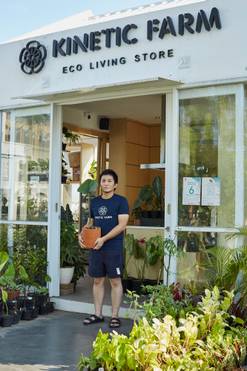 Most urban dwellers know the longing for more nature in their lives and an increasing number of shops cater to those looking to add green to their homes. Kinetic Farm has gone above and beyond to distinguish itself in a crowded market.
From specialist soils to bonsai trees, this is the one-stop destination for those looking to develop their green fingers and improve wellbeing within the home. The range of offerings is clear in the 150 types of edible plant sat within the outside display area alone. However, the sheer diversity of its products certainly doesn't limit the shop to hardcore specialists. An in-house botanist is ready to advise on issues from the perfect pot for the office all the way up to starting a full-blown urban farm. 
---
37.
best design for children
'World Travel with Moka'
South Korea
World Travel with Moka is a "playbook" by South Korean studio Practice that's educational and aesthetically pleasing. Created for the Hyundai Museum of Kids' Books and Art, each volume explores a different country through activities. "Children don't need the world oversimplified for them," says Practice's Yoo Yoon Seok. "This is a meaningful way to engage audiences of all ages." You might even keep it after your kids have grown up.
we-practice.com
---
38.
best education building
Melopee school
Belgium
Melopee is a brede school, a Dutch term for educational buildings that also offer public space to the neighbourhood for gatherings and recreation. As with many institutional projects, the brief was concerned with providing multiple uses but, in this case, the school also had to make the most of its beautiful surroundings, facing the water in an old dockyard in Ghent. The recently opened result is a minimalist building with a metal skeleton-like structure that both provides shelter for the facilities and makes the most of the views of its surrounding landscape, acting as a piece of urban stitching within a beautifully transparent steel grid. "We live in a society where playgrounds are private and separated from public life," says Xaveer de Geyter, founder of xdga, the Belgian architecture studio behind the building. "On the contrary, the intention for this building is to serve as a public passage." Those shooting hoops on its sky-high basketball courts, or enjoying a play-park dramatically set in the upper echelons, are firmly in agreement with us when we say that this a school building that teaches everyone a lot about how to enjoy public space.
xdga.be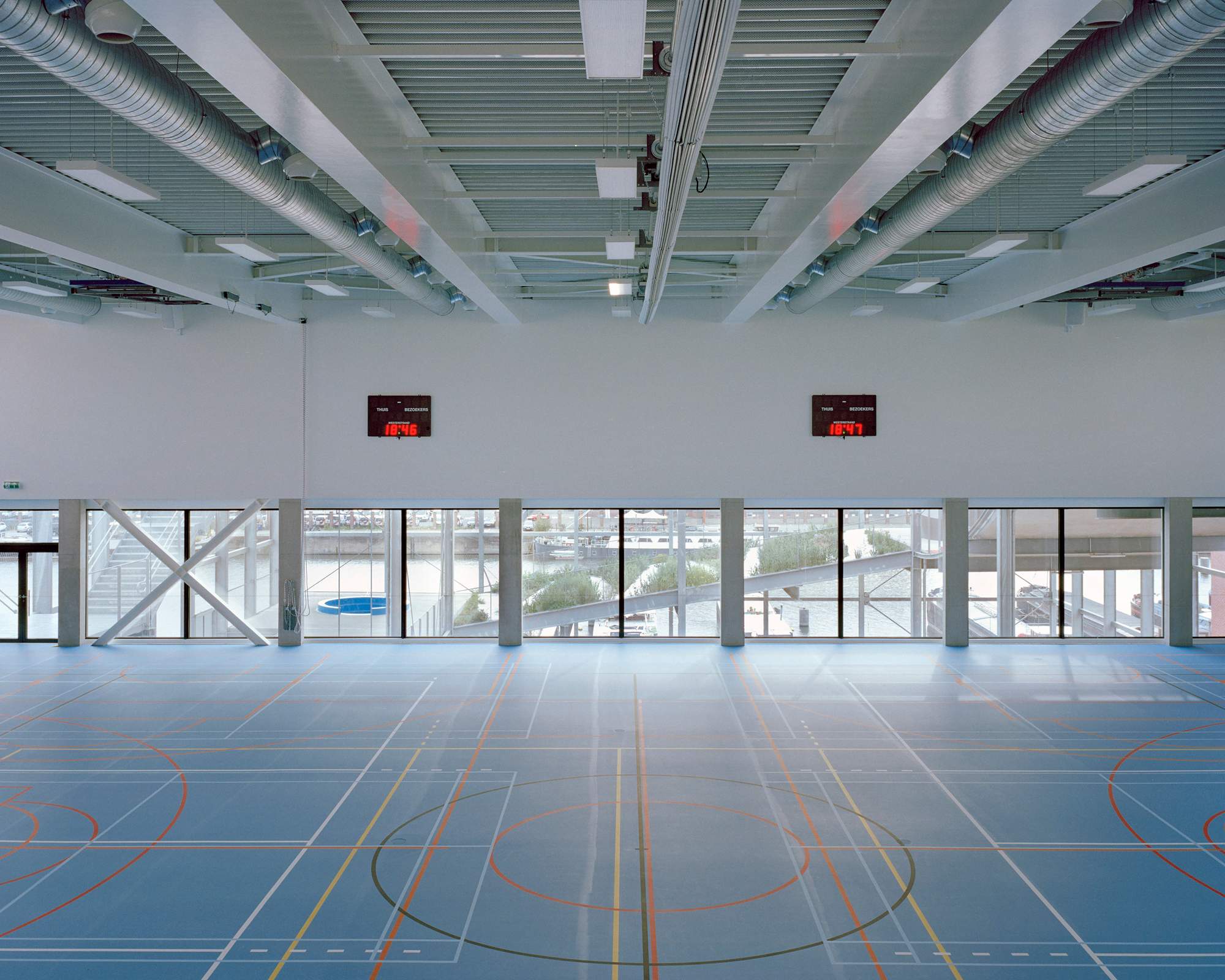 39.
smartest home solution
Gira switches
Germany
Great design should make the complex simple. That's what German brand Gira has done with its switches and outlets, which can control everything from light and temperature to sound, access and security in your home. Gira's products are intuitive to use, push our buttons in all the right ways and are worth celebrating.
gira.com
40.
most creative agency
Studio Blanco
Italy
The aspiration to always add value to its print, fashion and digital projects sets Studio Blanco apart. Its low-impact website for design firm Formafantasma received global acclaim for spotlighting the damage that websites can do. "The idea is always to develop a language with a client," says co-founder Valerio  Tamagnini (pictured, with co-founder Sara Tamagnini).
studioblanco.it
---
41.
best office design
The Bureau
France
With the world of work changing rapidly, those tasked with creating the offices of the future face a huge challenge. But in Paris, Franklin Azzi Architecture has created an impressive proposition for co-working company The Bureau.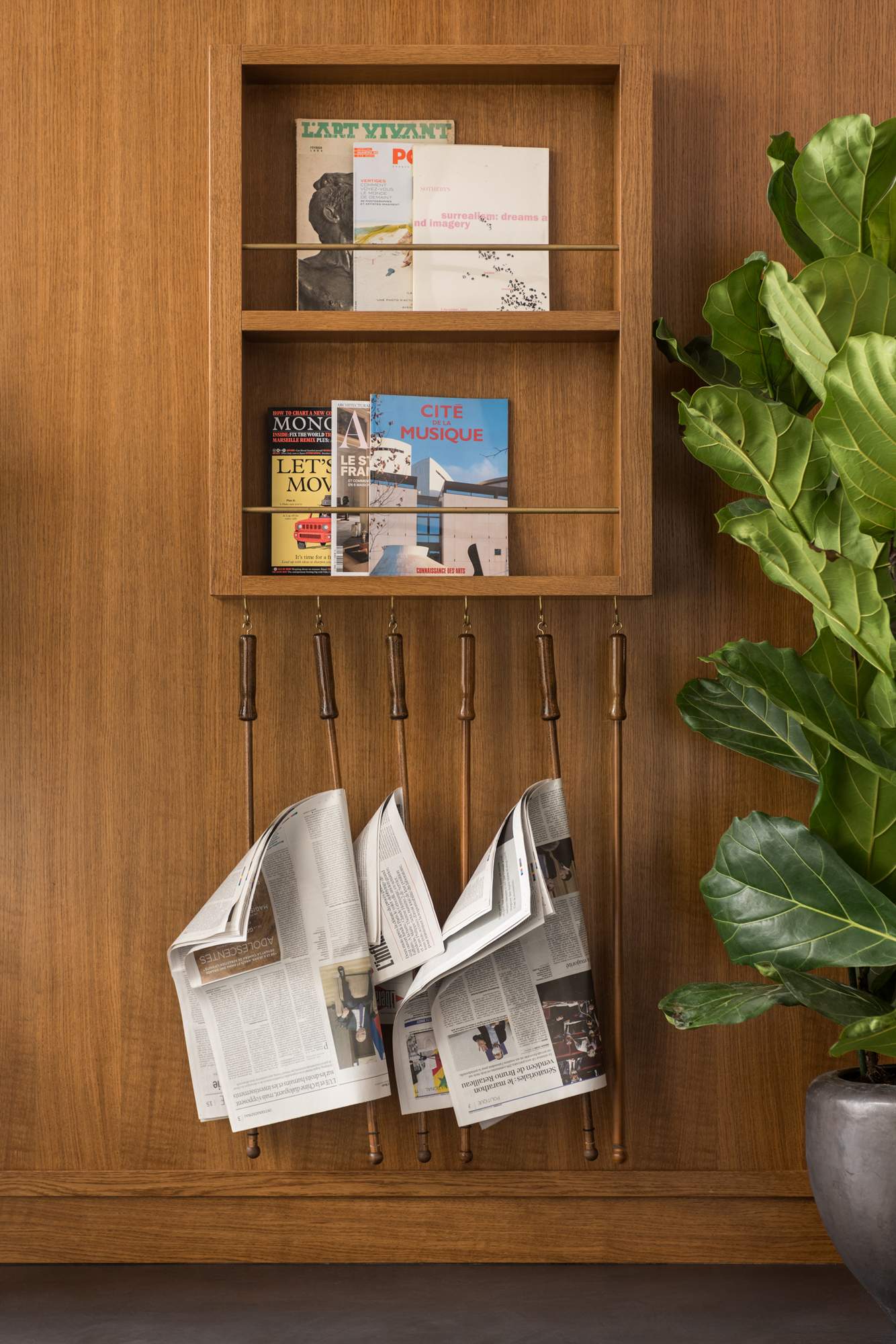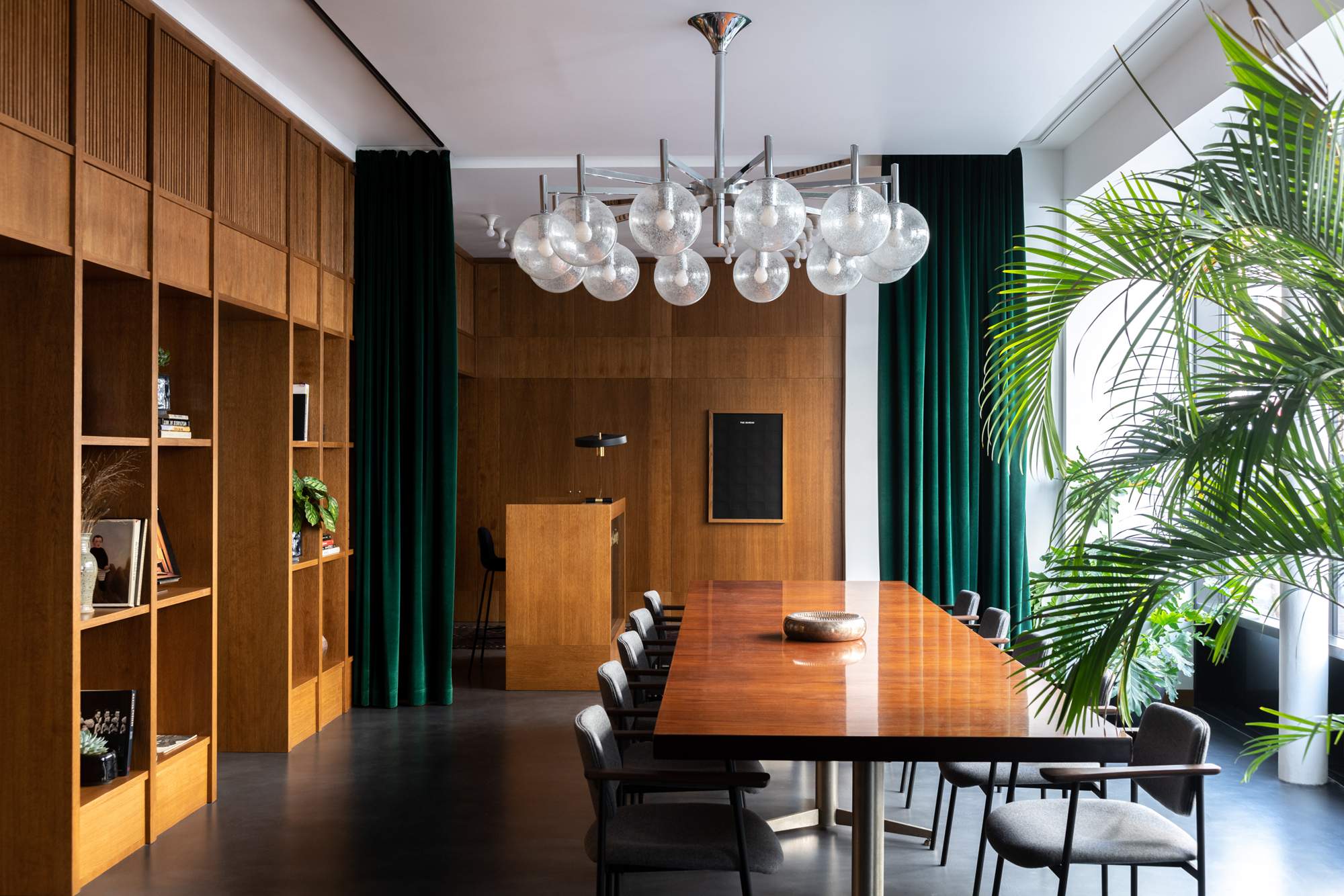 Two 19th-century Haussmann buildings offer communal and private working areas and cosy lounges as well as a proper in-house restaurant headed by a chef. "We wanted to make sure that our response was long-term, keeping in mind that these spaces need to be flexible," says Franklin Azzi. The interior is furnished with vintage pieces by French decorator The Socialite Family, inspired by Frank Lloyd Wright. Wood plays a leading role on the ground floor, where an open-plan layout is interrupted only by an impressive oak-lined partition with in-built booths and bookshelves. "Instead of filling offices with as many people as possible," says Azzi. "The Bureau is offering a different kind of workplace."
franklinazzi.fr
---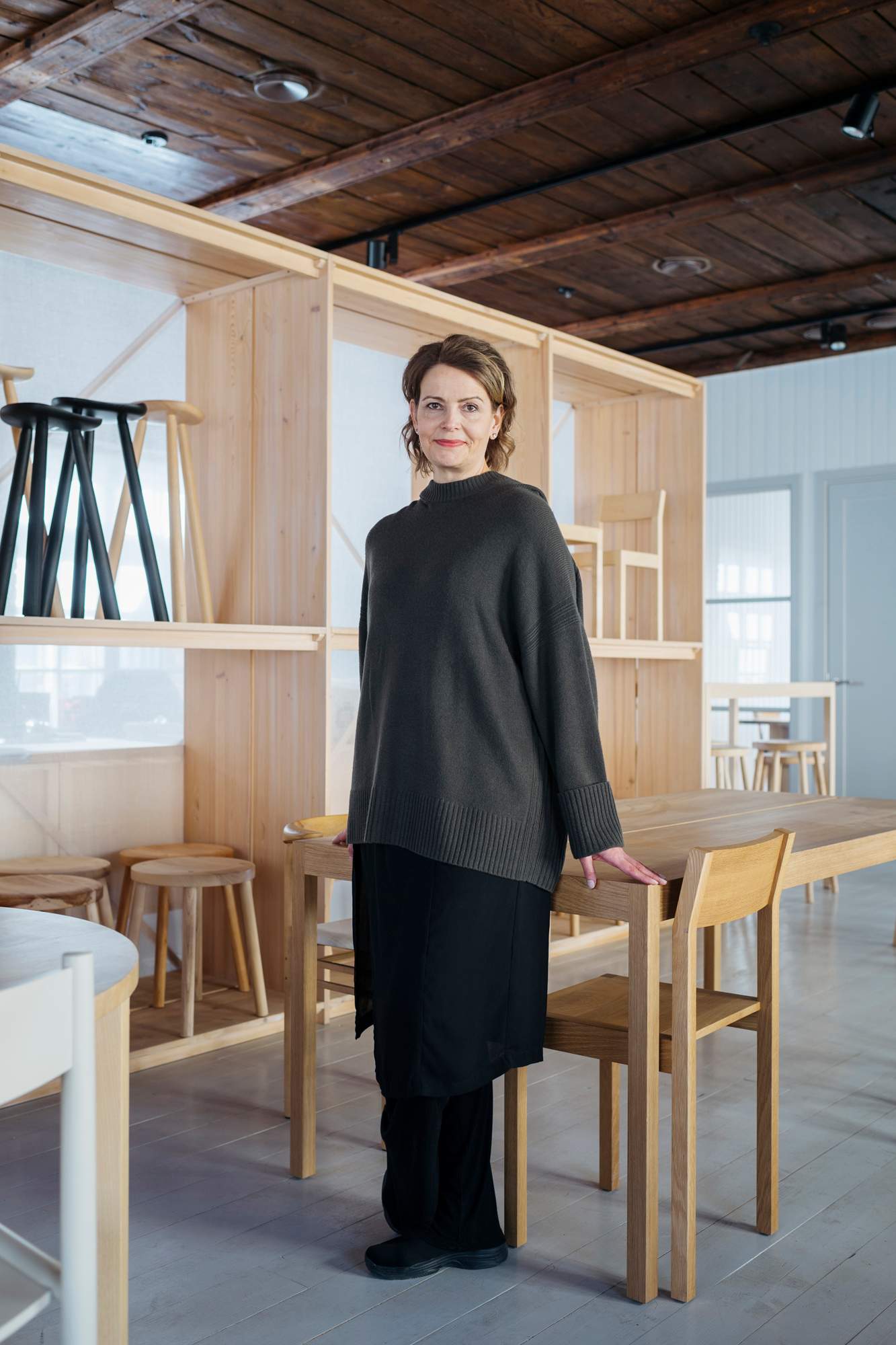 42.
designer of the year
Jenni Roininen
Finland
The best designers are those who wear many hats, from sketchpad to final product. This is why we've honoured Jenni Roininen, creative director of Finnish furniture brand Nikari, as monocle's designer of the year. Working alongside a team of cabinet-makers in the village of Fiskars, she oversees an ever-growing catalogue of world-class wooden designs. 
How do you keep Nikari's brand identity so strong?
We use our skills to guide the look of the products: the pieces can vary in form but when they are crafted the same way they evoke the same feeling. So in terms of a Nikari identity, these pieces tend to work together even if they're not from the same designer or family.
How do you use design to improve the environments we live in and work in?
I work closely with designers and architects. Say a client wants to make holes in one of our tables for some microphones. In this case, I would tell the client: "The way this table will be used will change long before the table needs to change." We treat our furniture like buildings – it needs to have the flexibility to be used in different ways as the times change.
nikari.fi
---
43.
best for the bar
Tank Stool
Germany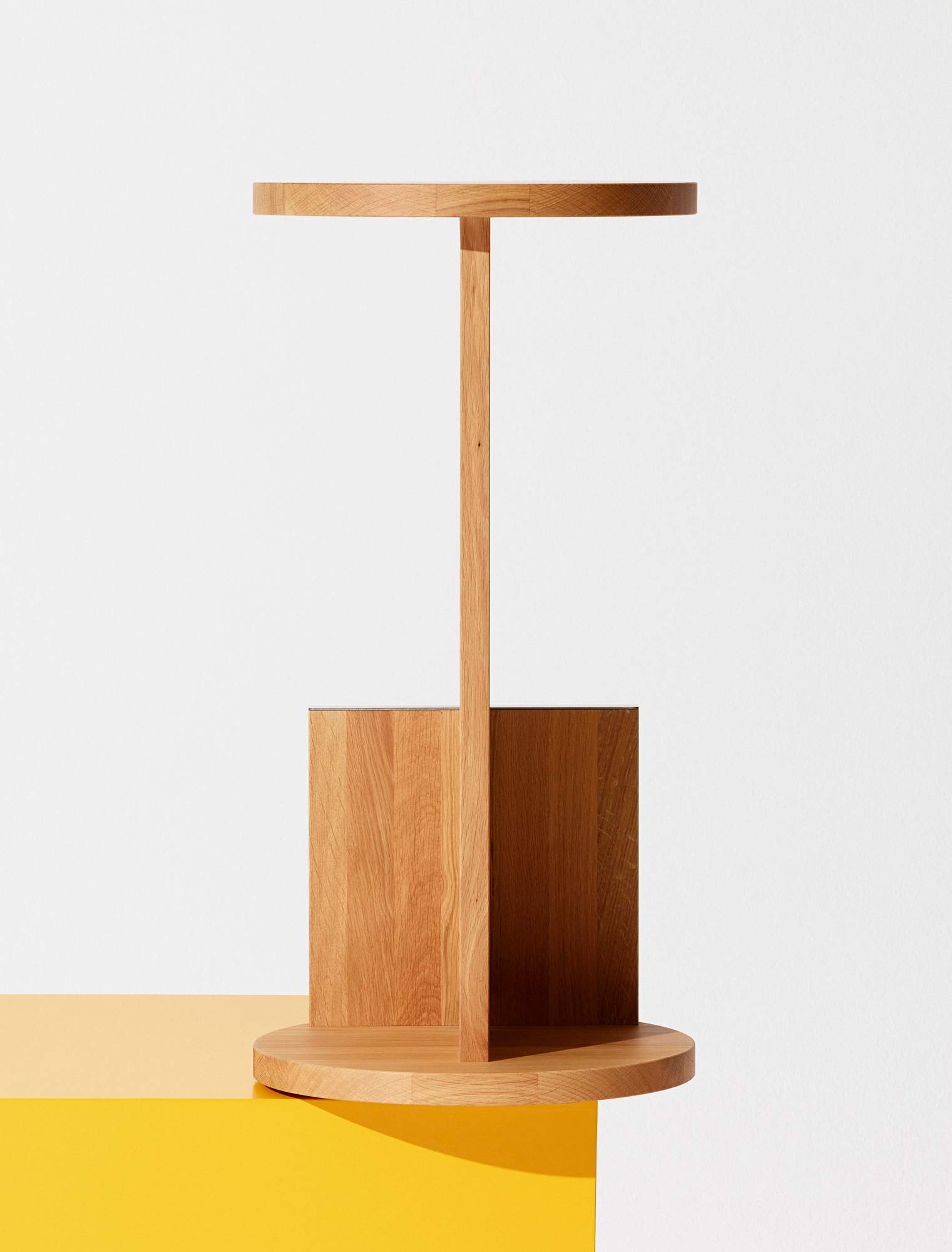 The next appointment in our selection of the world's best design is a knees-up at the bar, thanks to this innovative stool designed by David Thulstrup. Crafted by German furniture brand e15 from various options of sturdy hardwood, its defining feature is the smartly integrated metal-lined footrest, which eliminates the need for annoying rails lining the bottom of bars. Easy to pick up and move around – and resting just as fittingly in a speakeasy as it would by a homely kitchen counter – it's the perfect design to get the party started with this spring.
e15.com
---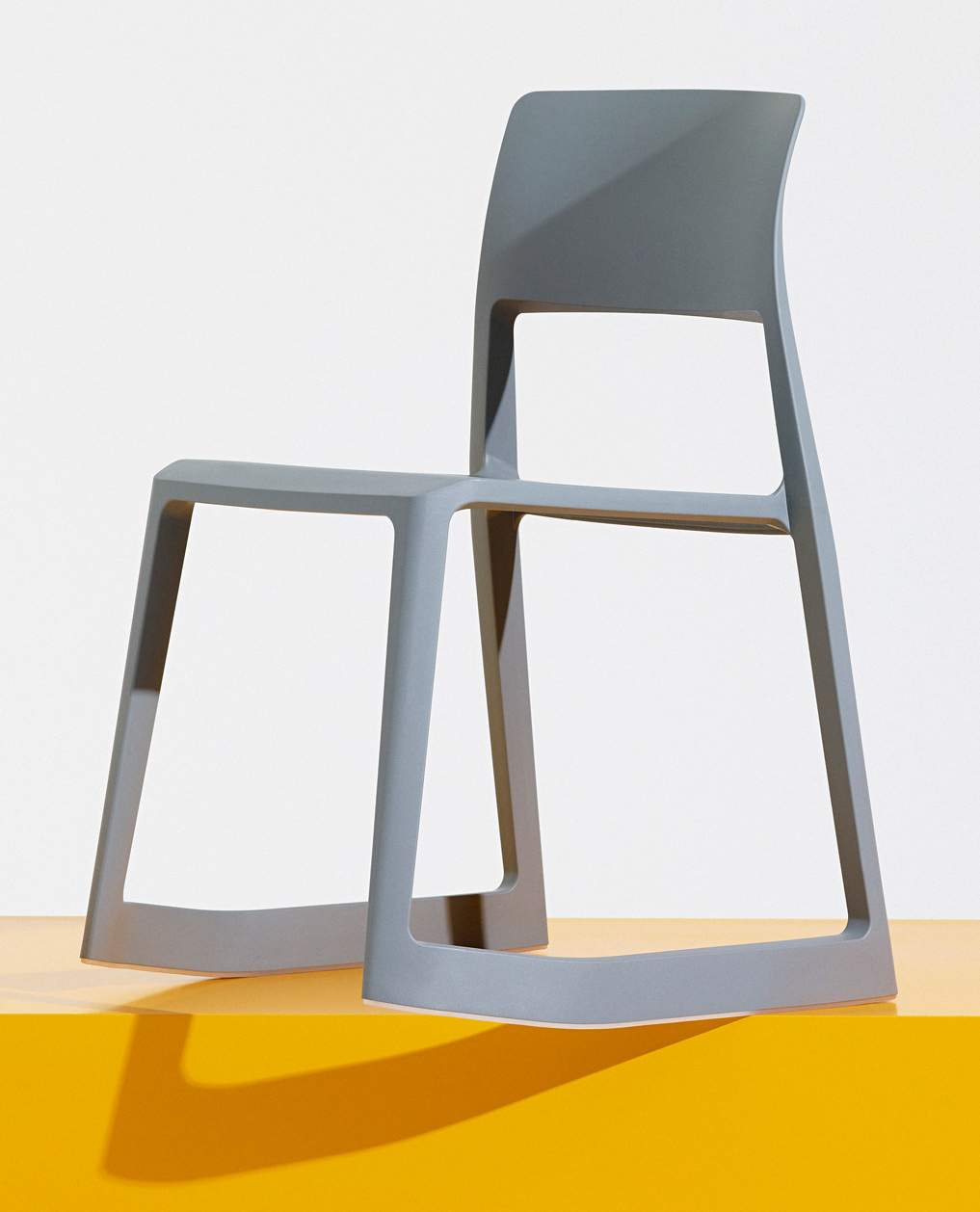 44.
most sustainable design
Tip Ton Re
Switzerland
Vitra's Tip Ton Re chair is a superlative example of the circular economy in action. Designed for Vitra by Edward Barber and Jay Osgerby in 2011, it has just been reissued made from recycled plastic derived from waste, retaining its natural grey colour. "The variation in recycled material adds depth and gives it a story," says Vitra's chief design officer Christian Grosen Rasmussen.
vitra.com
---
45.
retail design of the year
The Hyundai Seoul
South Korea
Completed in February and now welcoming wowed shoppers, the new Hyundai Seoul has used great design to meet a lofty ambition: to be the world's best shopping centre. This mammoth effort from architect Richard Rogers, Hyundai Seoul's internal design team and multiple collaborators provides acres of public space, including a sprawling rooftop "sound forest", where music plays softly through an area of towering trees and waterfalls. While clever engineering makes for easy navigation, the grandest architectural gesture has been raising the top level to allow for sprawling windows, bathing the entire complex in natural light.
thehyundaiseoul.com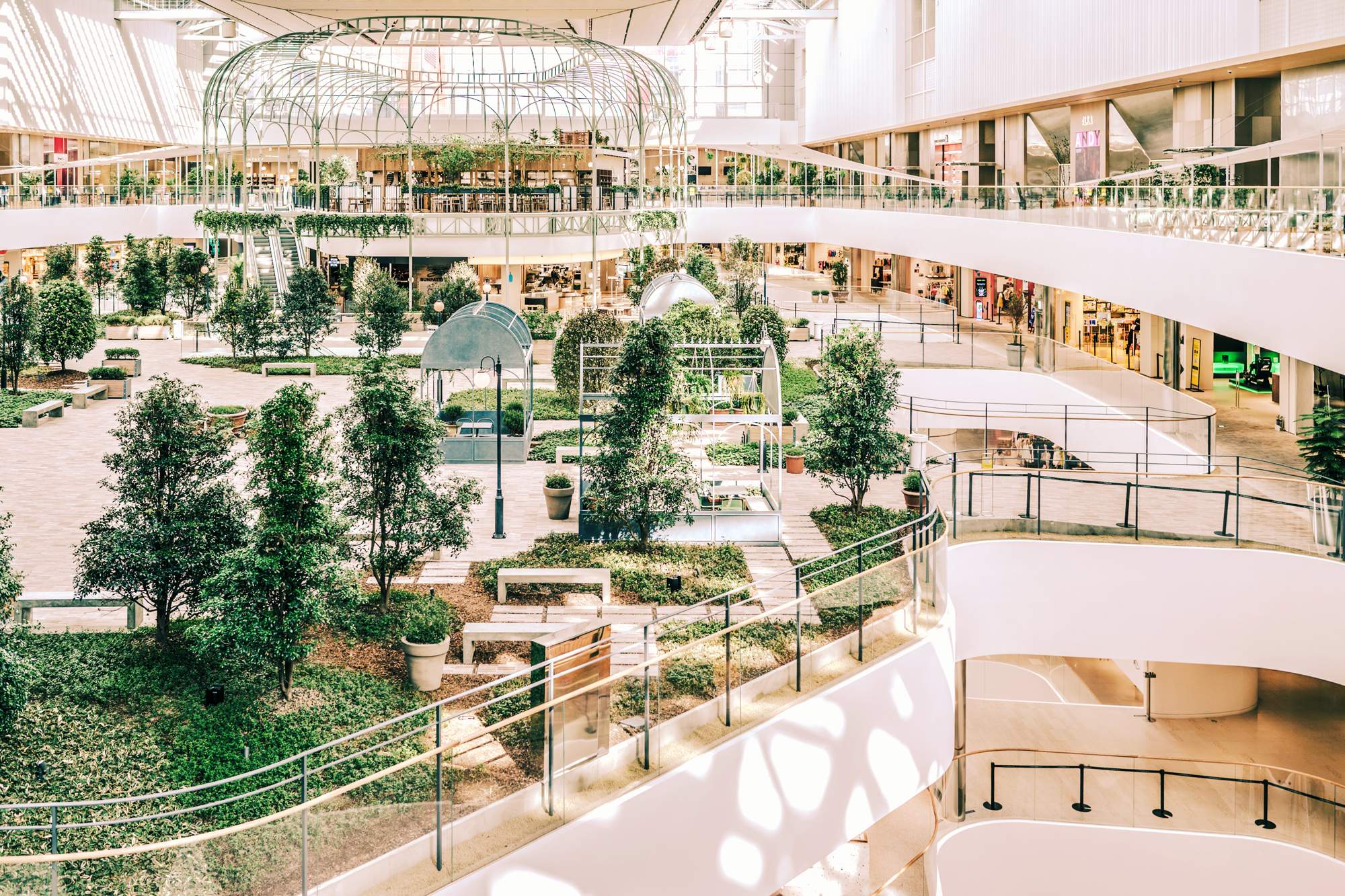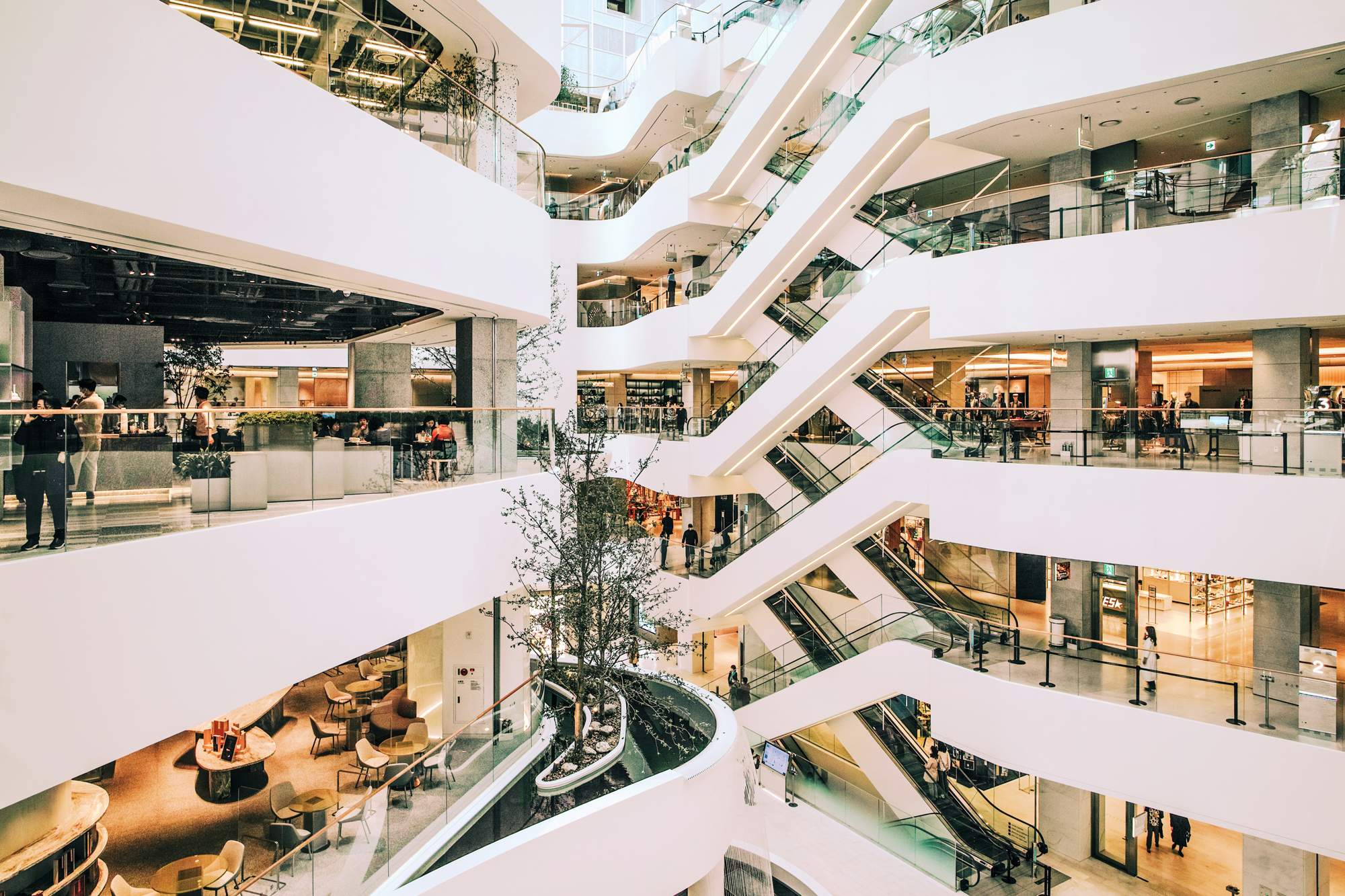 ---
46.
best for vintage
Coroto Berlin
Germany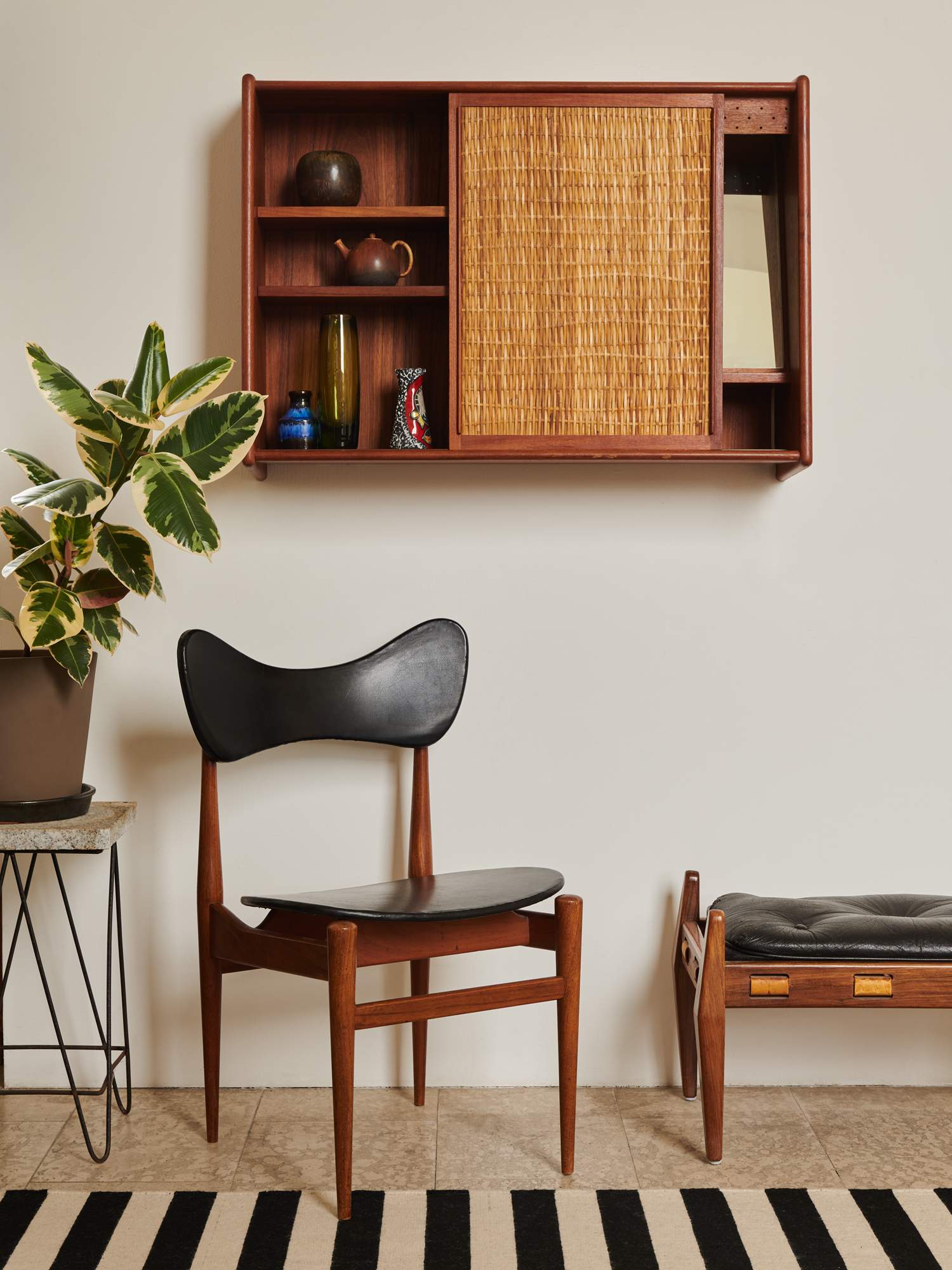 Sourcing vintage furniture is something many prefer to leave to the experts. Thankfully, Berliners can call on the personalised expertise of Coroto founders Jan Deubel and David D'Aubeterre. They not only show an eclectic selection of pieces but also offer exemplary empathetic service.
The showroom was refreshed in 2021, so now is the perfect moment to recognise their efforts. Visitors to Coroto pass through various curated zones, incorporating everything from Scandinavian mid-century modern to vintage Italian. Your home will be better for visiting.
coroto.de
47.
best monograph
Ando's Hands 1976–2020
Japan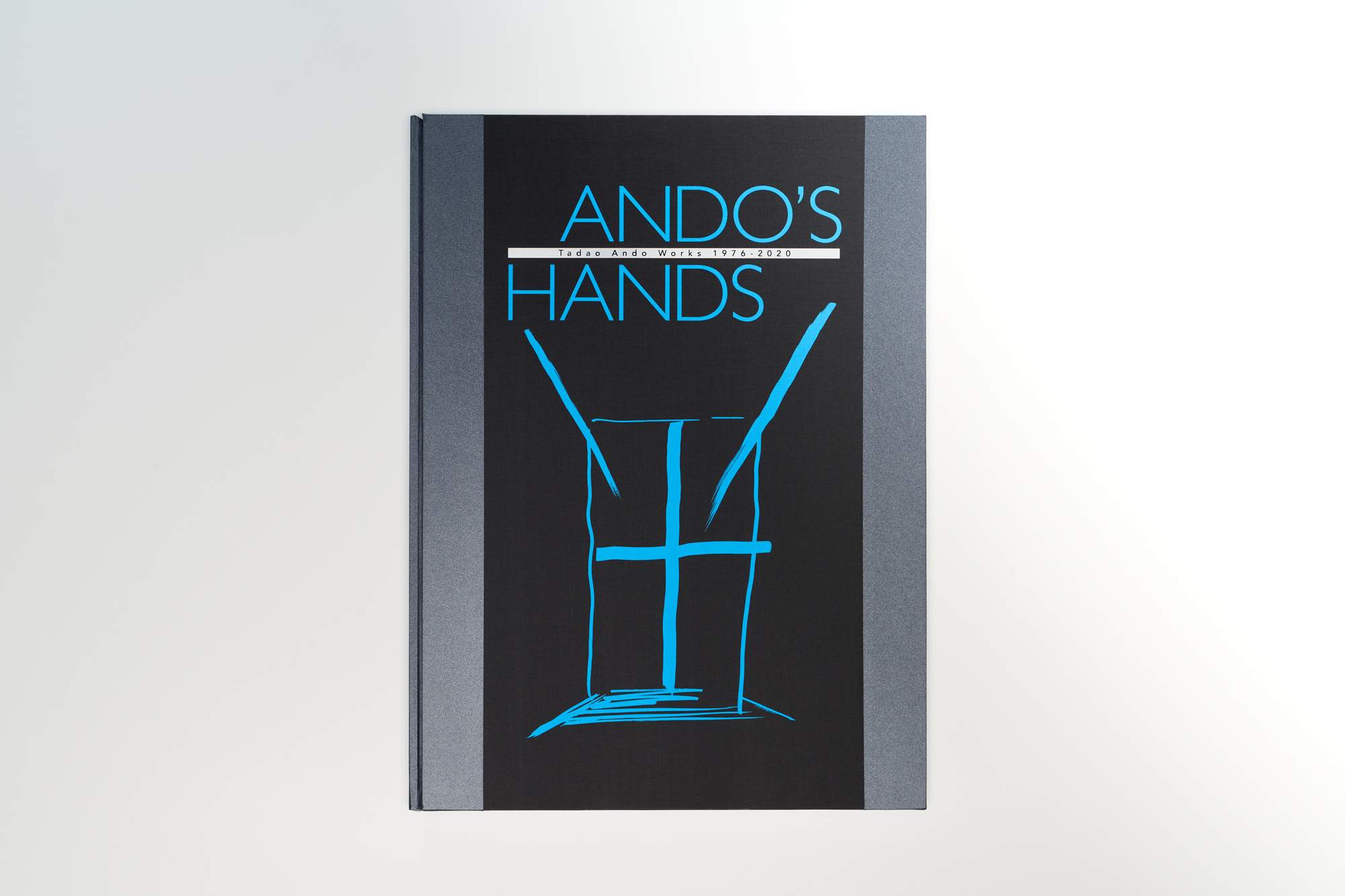 The story of Japanese master of concrete architecture Tadao Ando is a rags-to-riches tale. From a poor family, he grew up to become a boxer before teaching himself architecture. This story is captured in Ando's Hands: Tadao Ando Works 1976-2020, a new monograph published by ccc Art Lab, which showcases 38 projects from the past 44 years through images and sketches. There are only 300 copies available and added prestige comes from the inclusion of hand drawings by Ando on washi paper. We can't all get a copy but it's a timely reminder that the best design embodies the highest of aspirations.
ccc-artlab.jp
48.
best brand activation
Truffer showroom and office
Switzerland
The term "brand activation" might evoke thoughts of uninspiring marketing campaigns but Truffer, the family business behind the famous Vals Stone, is setting a superior example. Doubling down on its physical presence in the Swiss mountain village of Vals, the company gave international architecture firm Kengo Kuma & Associates (kka) free rein to design its new headquarters.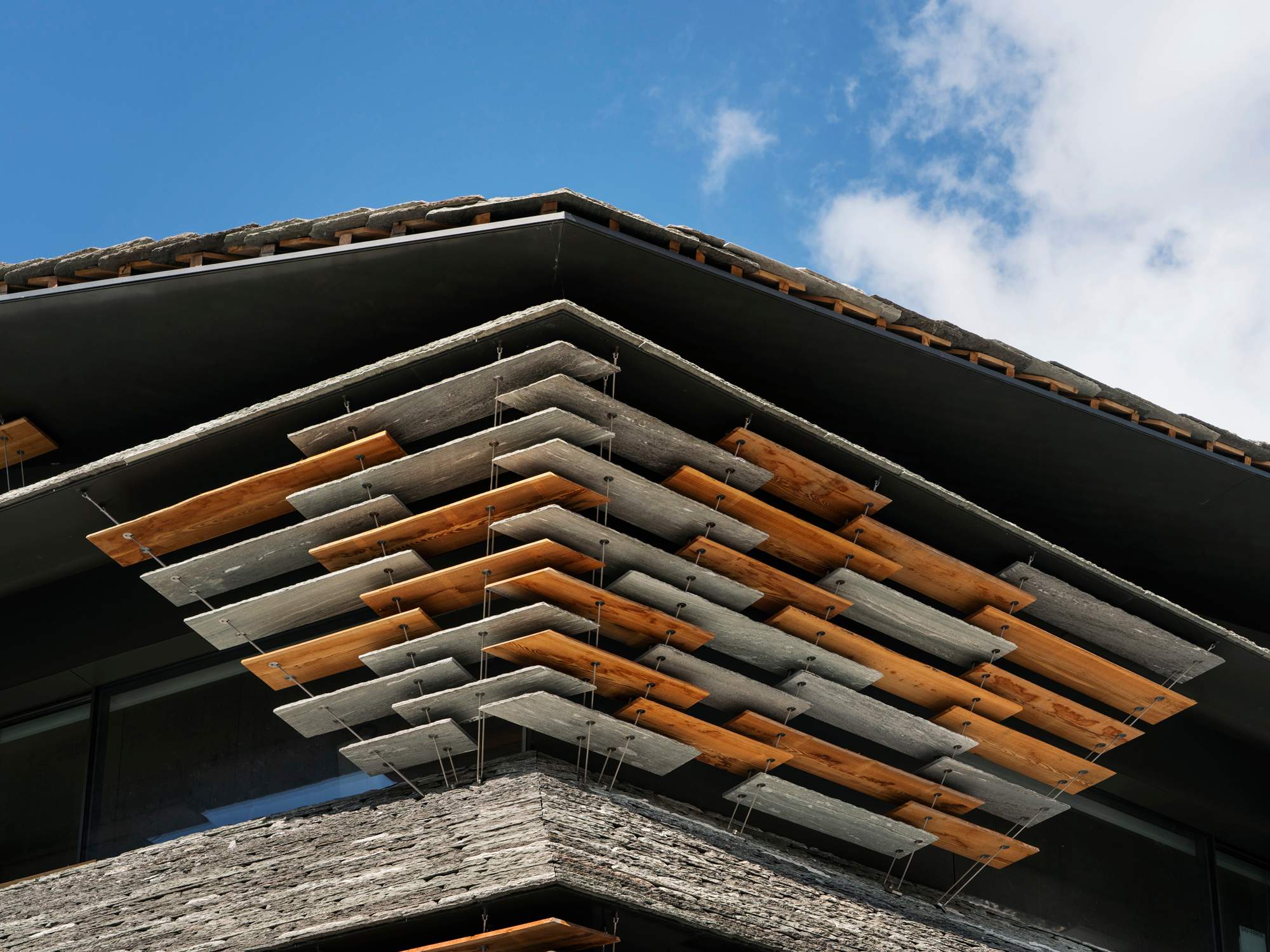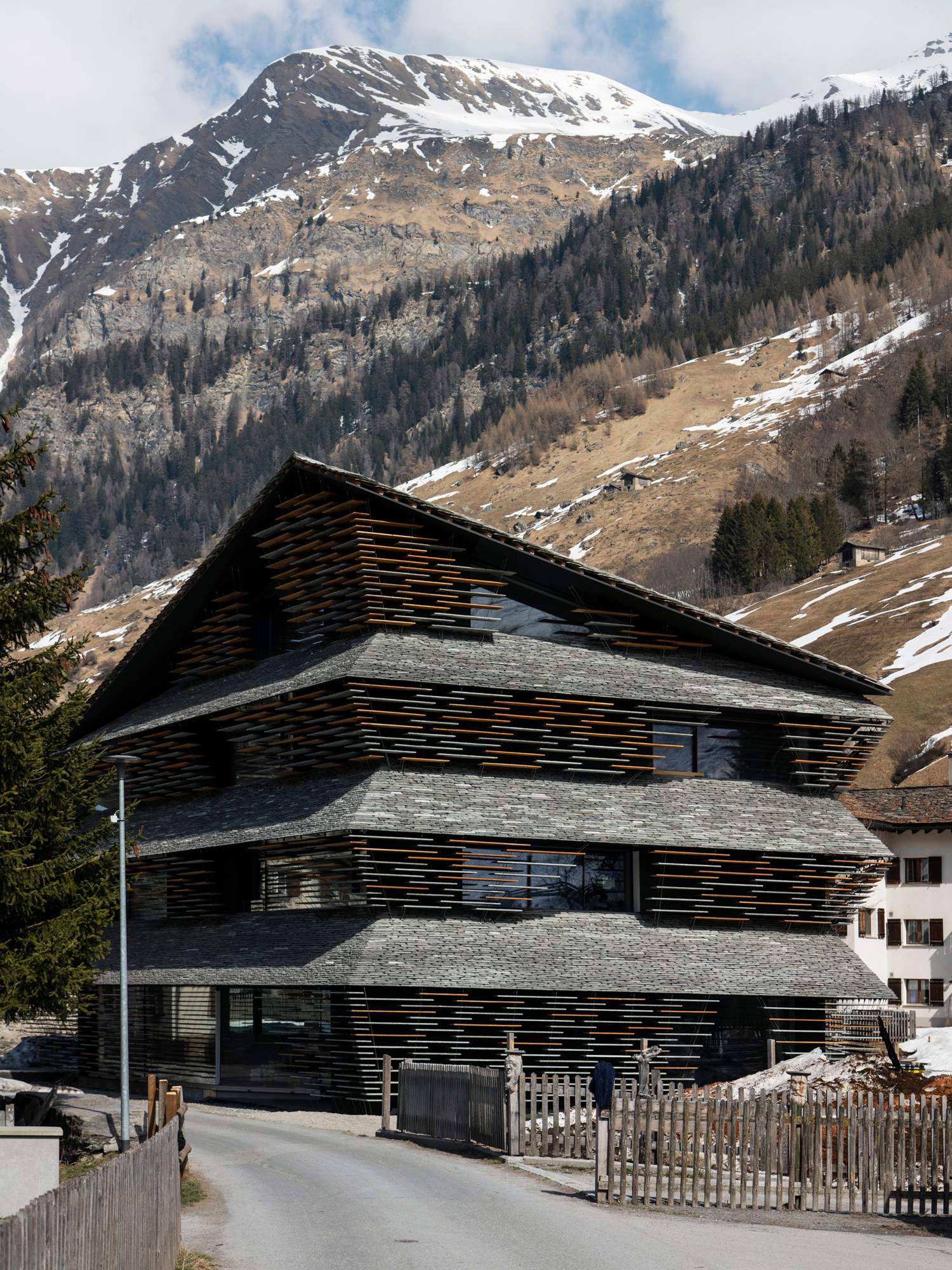 The striking building, which also houses a showroom and exhibition space, welcomes prospective clients as well as curious passersby. The aim was to tell the story of the village through the material export the company focuses on. "Instead of a standard commercial space, the building itself showcases all the different applications of the Vals Stone", says kka partner Yuki Ikeguchi, who led the project.
The material is applied throughout the interiors and façade, with large slabs seeming to levitate. The overall effect is a quite literal grounding of the brand through the material that's at its centre. And the temple-like form is finished with the elegant architectural polish for which kka is known.
truffer.ch
49.
best retail concept
Powwowwow Community Mall
Thailand
A favourite recent example of shops bringing a neighbourhood together is Bangkok's Powwowwow Community Mall. Nestled amid a jumble of high-rises in central Bangkok, this humble two-storey complex links shops, salons and restaurants with a series of walkways, lined with potted trees.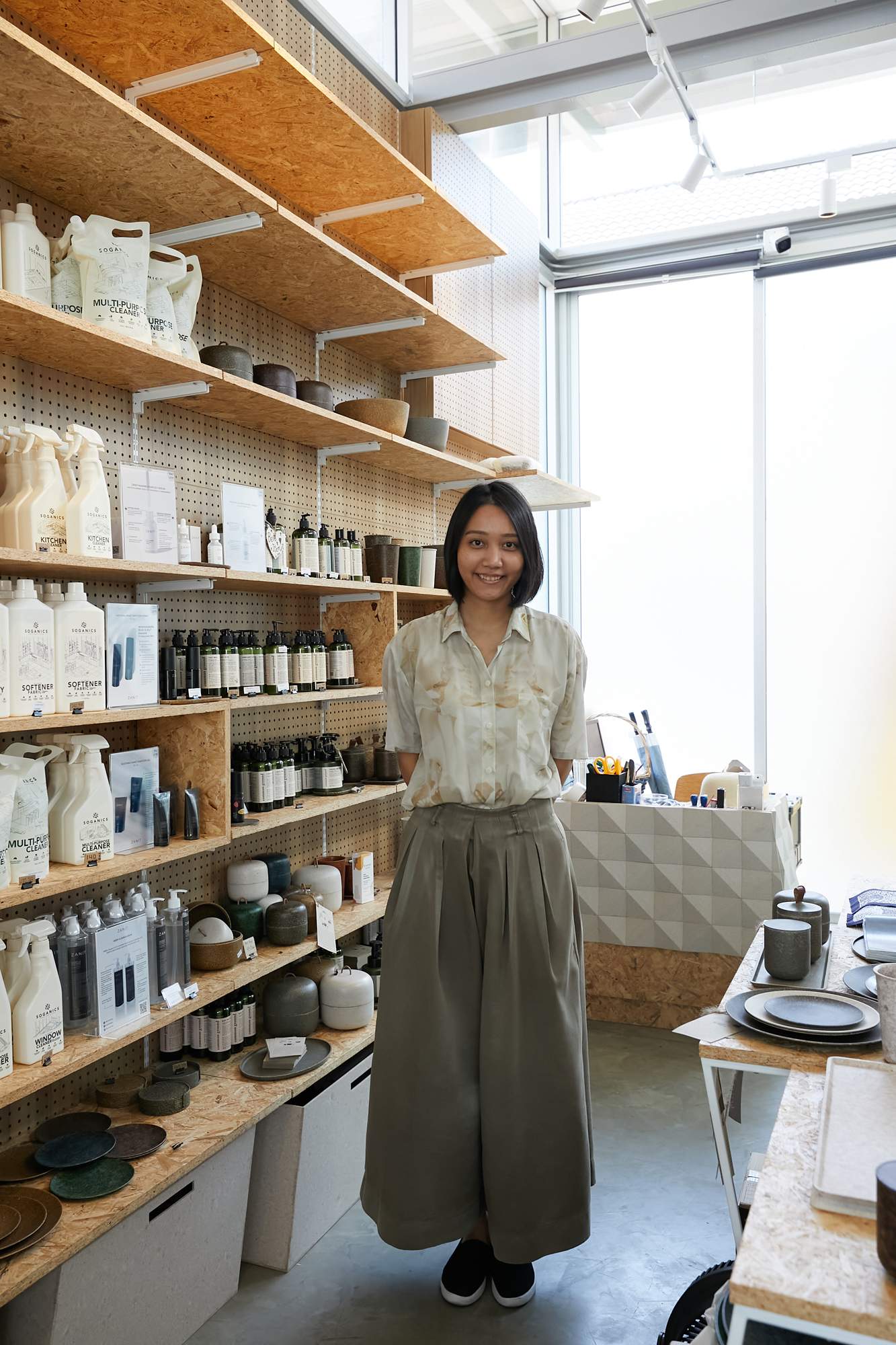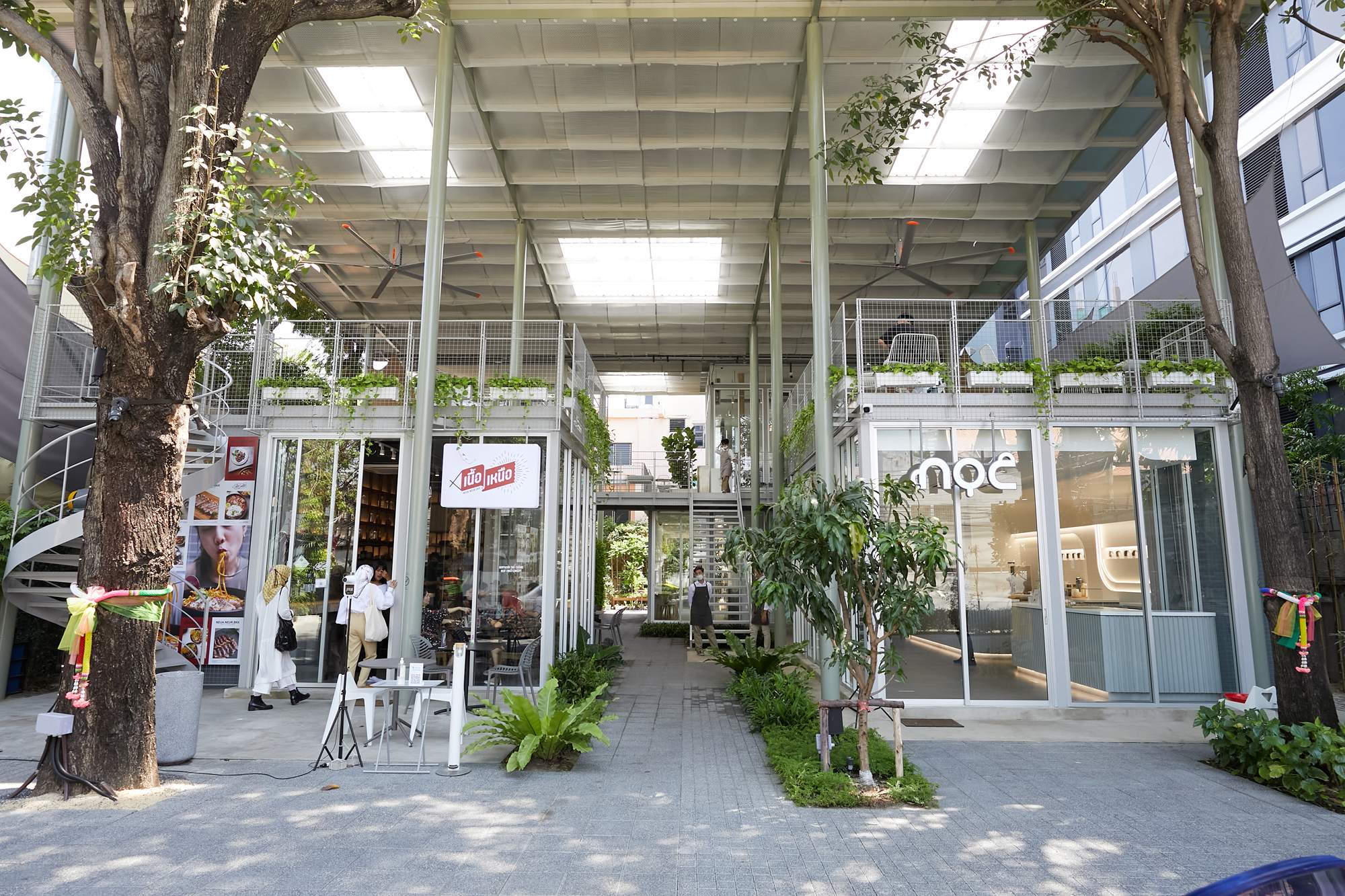 It's an inviting spot, designed by Thai firm Allzone, with sustainability at its core. Combating the city's reliance on air conditioning, thick concrete walls help retail plots stay cool and the metal-sheet roof enables air-flow and provides vital shade to seating areas.
50.
best restaurant design
Masu
Vietnam
Architect Keiji Ashizawa is a master of minimalism. We've long admired his work in his native Japan but it's his latest project, Masu in Hanoi, that is this award's worthy recipient.
The Japanese restaurant takes inspiration from traditional Vietnamese townhouses and machiya (historic wooden homes that originated in Kyoto) to create a tranquil oasis in the centre of the bustling capital.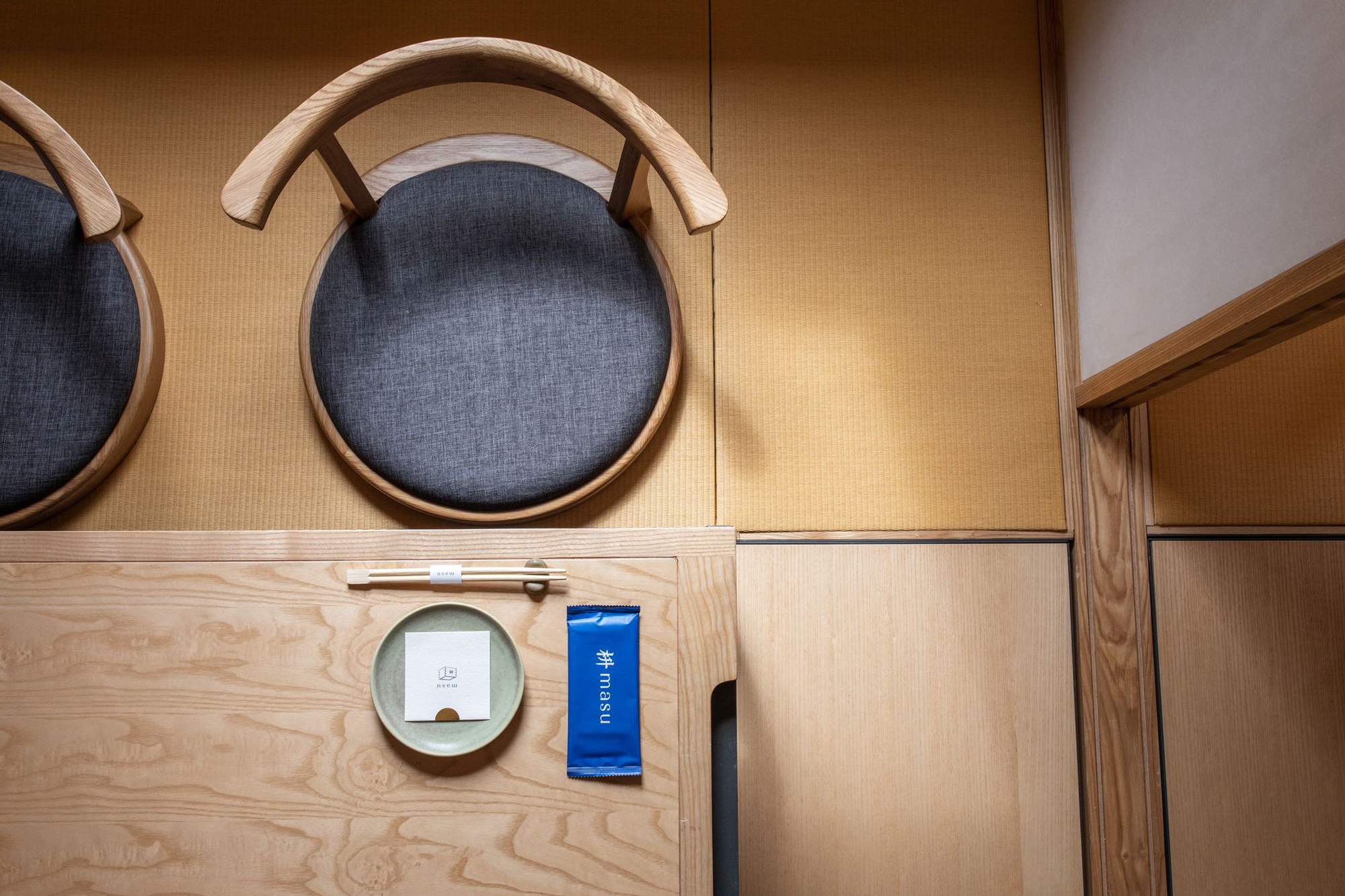 The calming feeling comes down to a focus on simple shapes: Isamu Noguchi's orb-like pendant lamps hang lazily over tables and the restaurant exterior is patterned with geometric wooden frames. Ashizawa also matches Masu's commitment to serving a sustainable menu with wooden chairs that are made in the region, to the designer's specifications.
keijidesign.com
the award
Trophy cabinet
Global
For an award that needed to represent a particularly monocle flavour of design, we called upon collaborator – and friend – Harry Thaler of South Tyrol to create the concept. Thaler is a specialist in working with the beautiful timbers of this Italian Alpine region and for this project the designer chose to combine oak from the area, with brass to form this understated trophy that doubles up as a paperweight. Every winner of a Monocle Design Award will receive one of a limited number of these timber and brass pieces, as well as a certificate of recognition.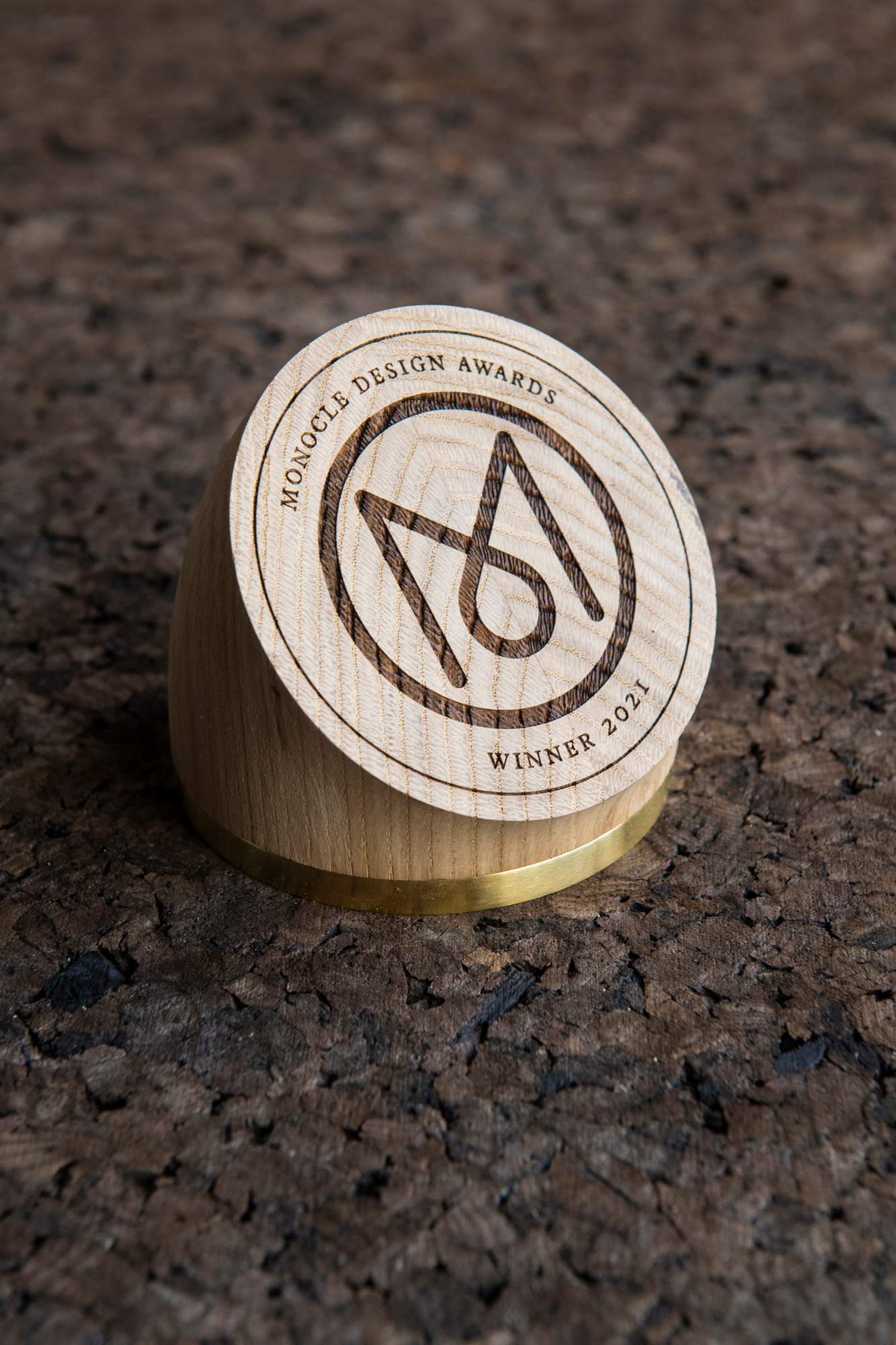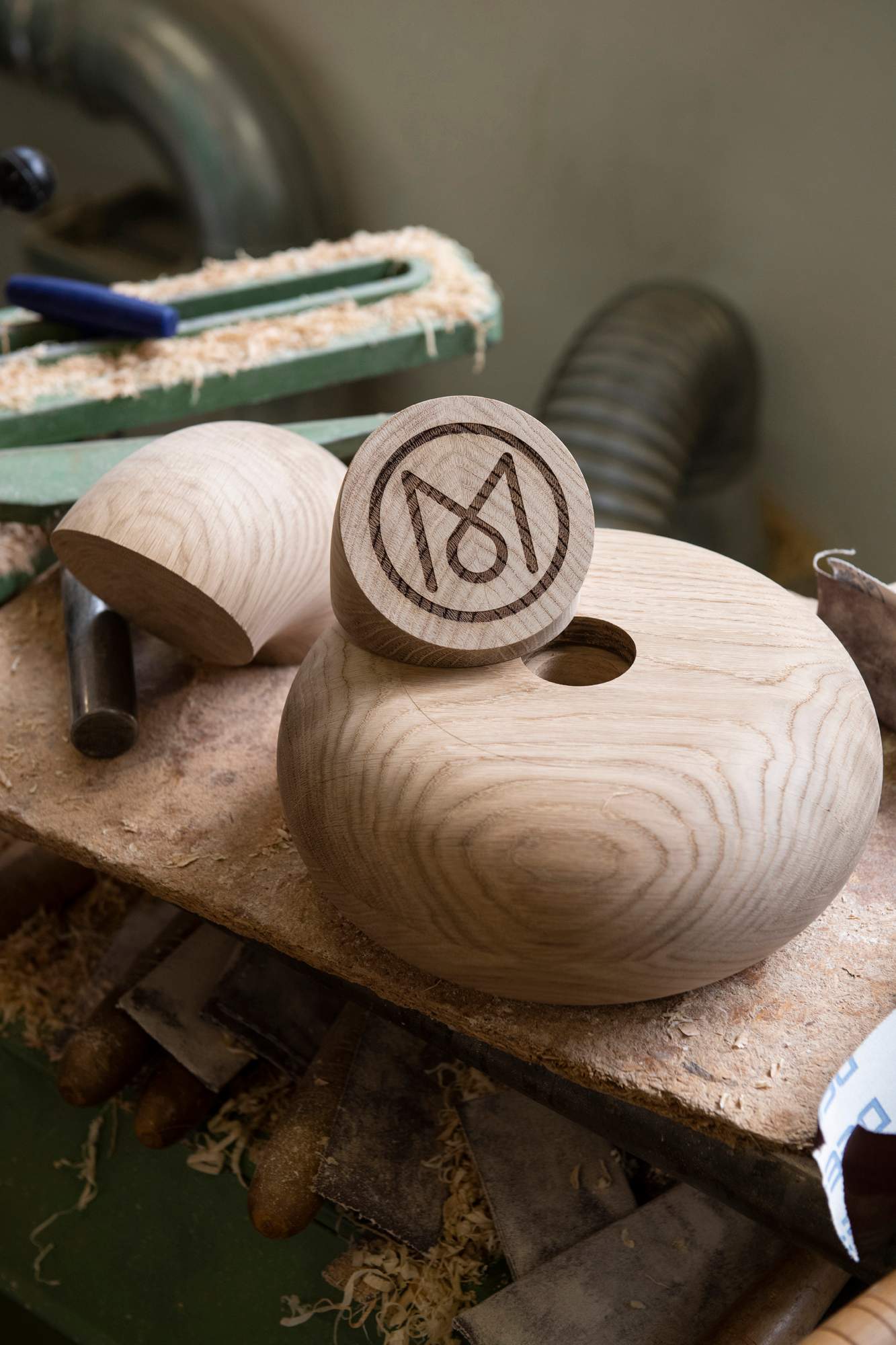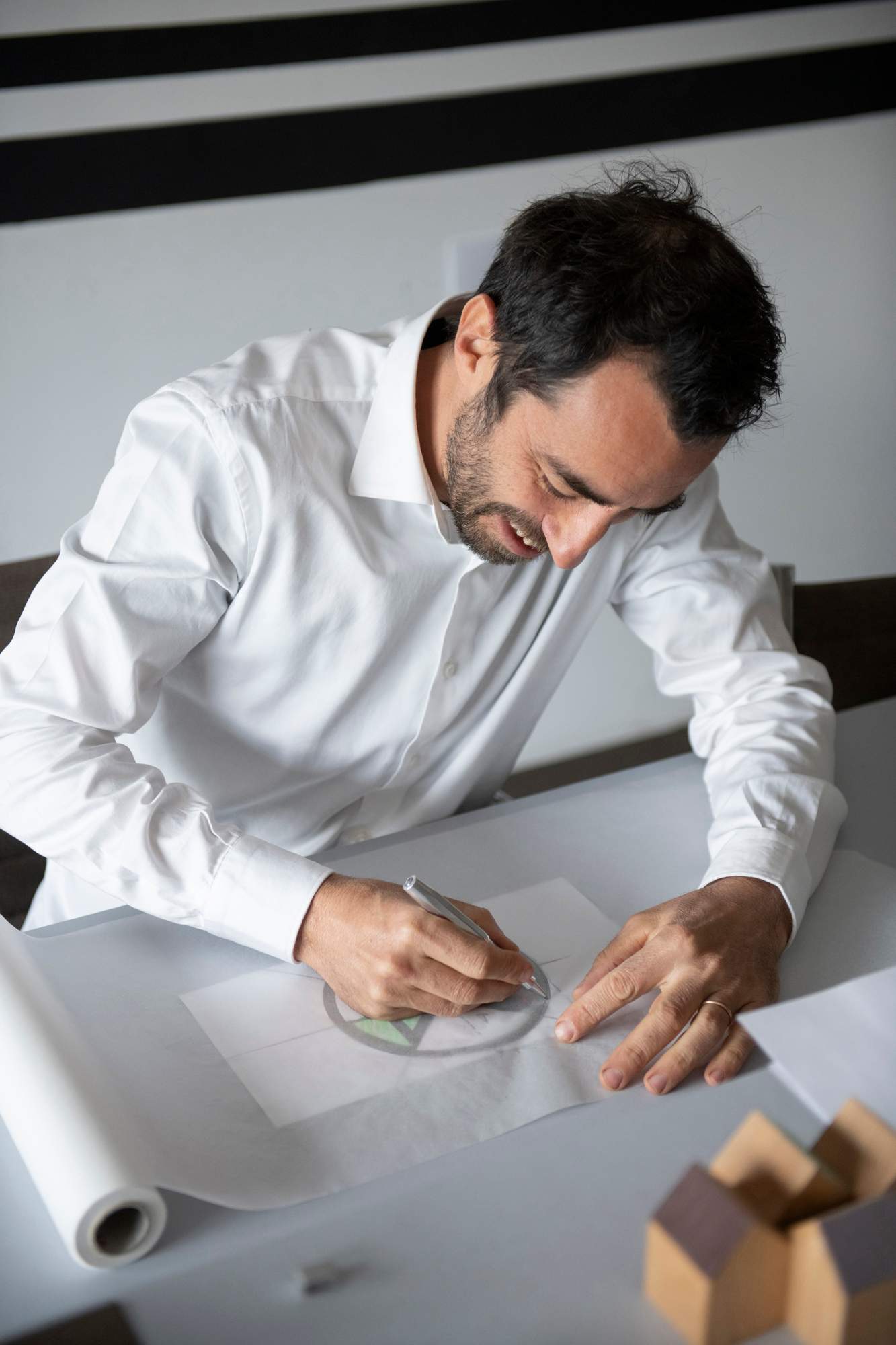 "The fact that the award has two purposes [as ornament and paperweight] corresponds with my principles of sustainability and functionality in design," says Thaler, whose international work across industrial design and architecture tends to blend traditional craftsmanship with novel shapes and interesting, tactile materials. "The winners will receive an award that does not just gather dust on the shelves but can be used daily." 
Photographers: Kohei Take, Jan Søndergaard, Erik Von Frankenberg, Juho Kuva, Martin Westlake, Luigi Fiano, Julie Mayfeng, Benya Hegenbarth. Still life: Jonas Marguet. Images: Tom Ross, Valerio Geraci, Robert Rieger