Manufacturing / Global
Local champion
Combining enduring traditions with contemporary style, Kestin Hare's foray into menswear is an innovative offering that champions UK production, with an emphasis on prioritising people before profit.
Few countries can claim a richer history of weaving textiles than Scotland. Tweed, Shetland, cashmere, tartans – the list goes on. These traditional materials and patterns were the performance fabrics of their day, insulating their wearers against the harsh climate of the Highlands. They're also from where independent Scottish menswear brand Kestin's creative director, Kestin Hare, draws inspiration. "In Scotland you have all these great craft industries, from cashmere knitwear to Harris Tweed," he says. "We Scots also have a history of exploration, mountaineering and creating functional clothes that can beat the elements."
With this heritage in mind, Kestin's designs are impressively technical – from wind and waterproof outerwear to insulated pullovers and nylon drawstring trousers. They also blend workwear and military influences into unashamedly contemporary collections. "Going back 10 years, I remember being at New York Fashion Week and people cracking jokes like, 'Oh, you should have some shortbread on your stand'," Hare says. "At the time, no one was putting a modern spin on Scottish clothing traditions. It just made sense to me to go ahead and show that it could be done."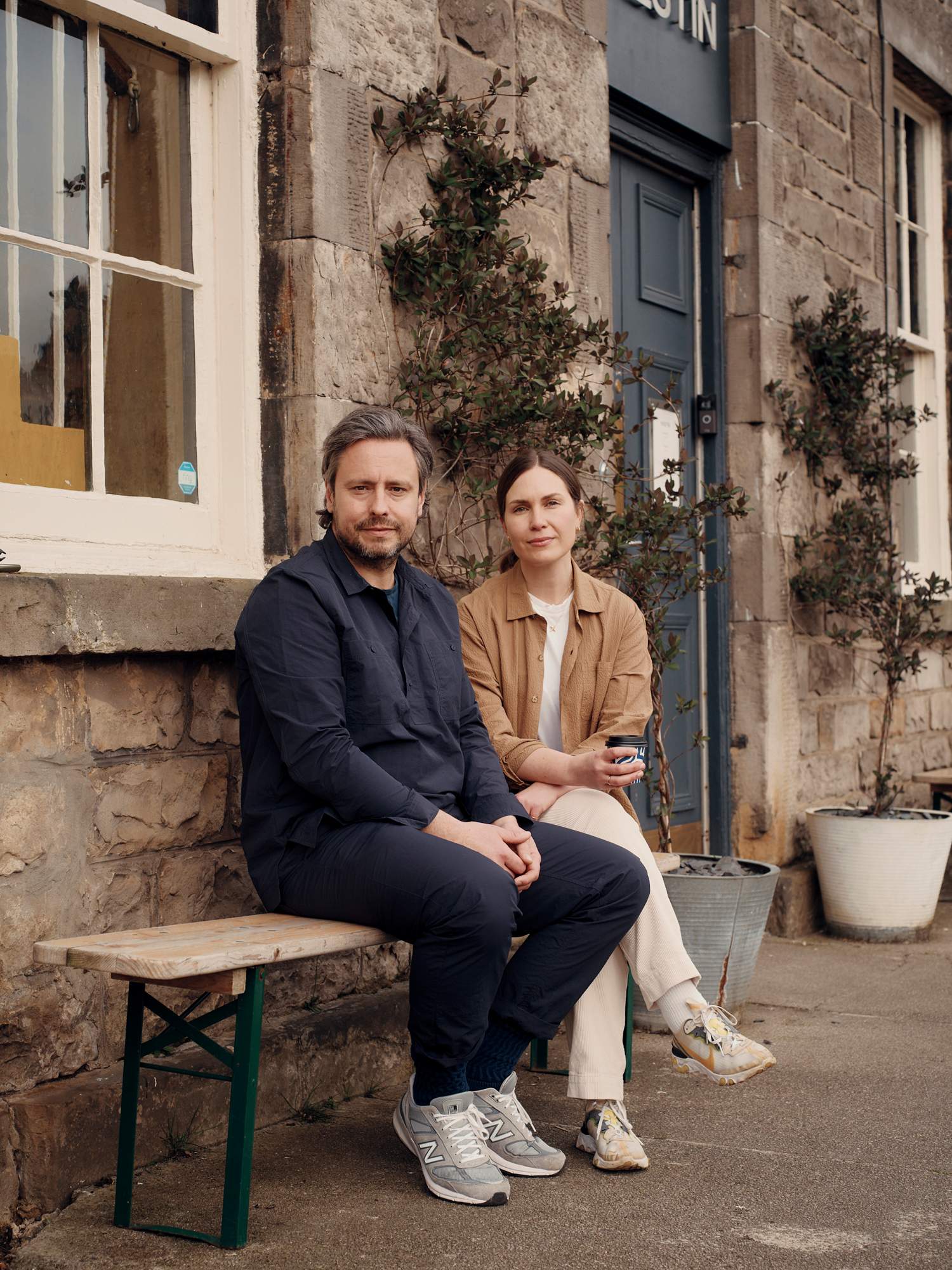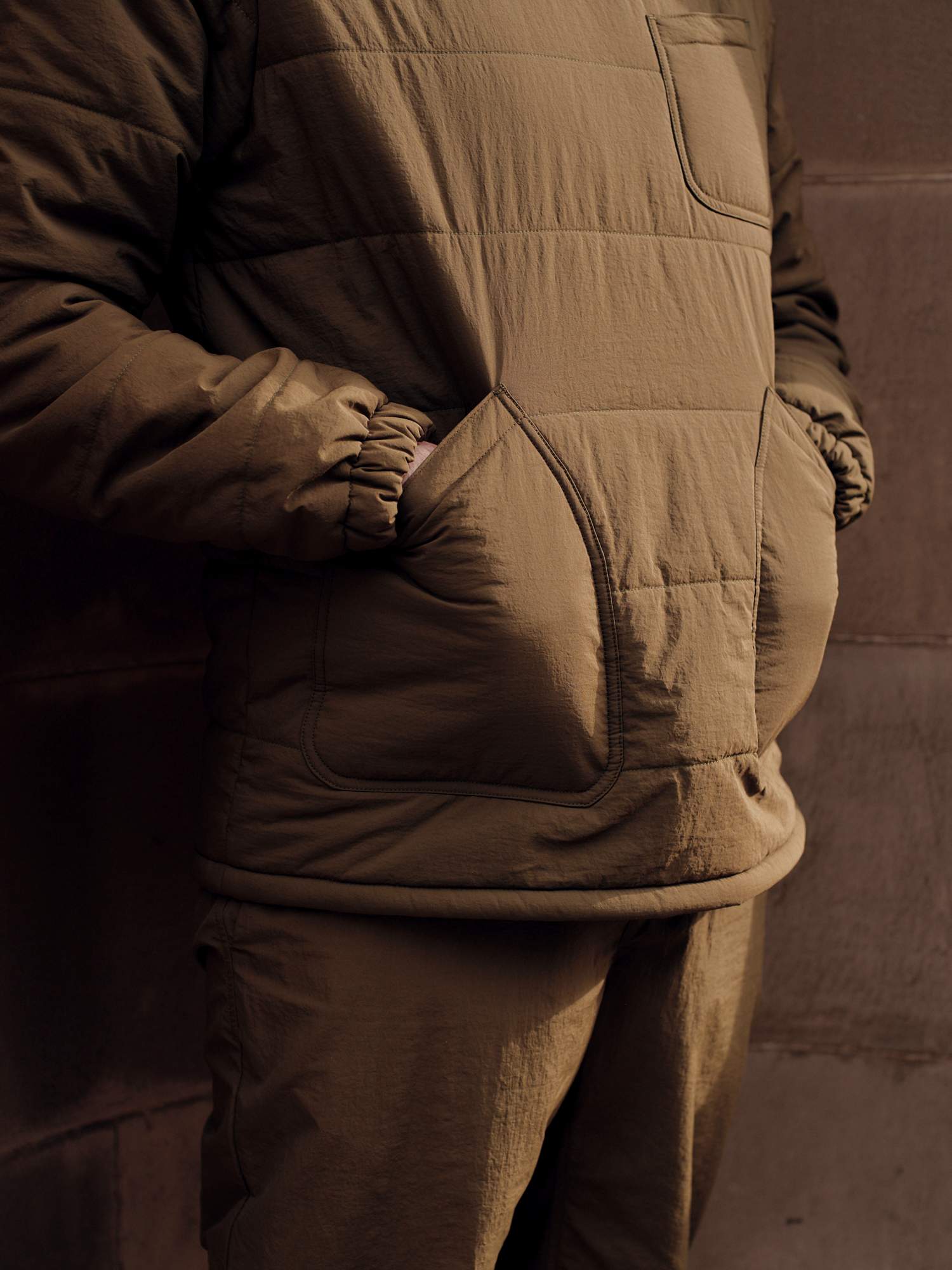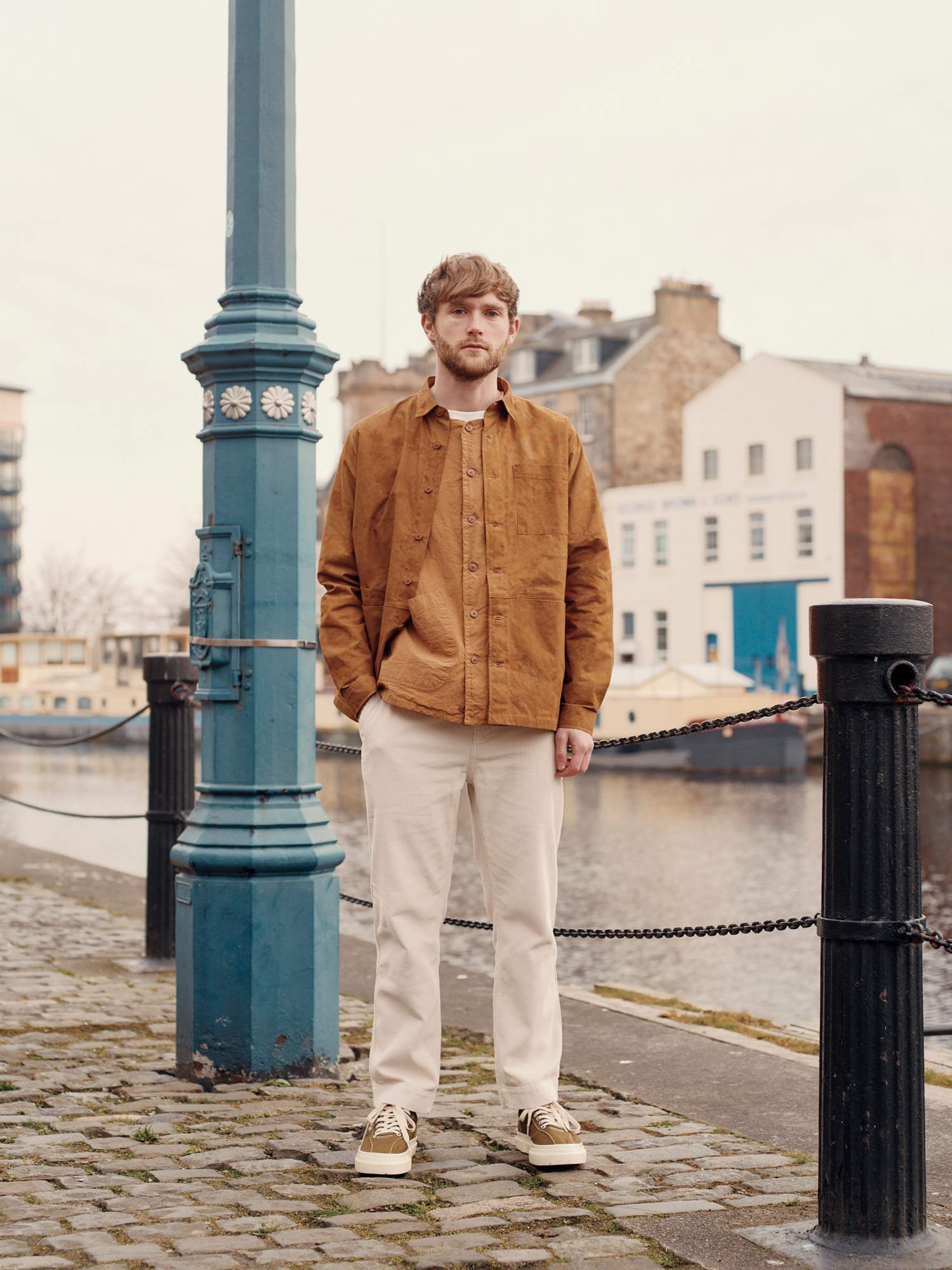 Hare was born into a creative family – his father was an architect and his mother an interior designer – and he got into fashion at a young age. After graduating from Northumbria University in Newcastle, he landed a job at Nigel Cabourn, a respected menswear label based in the city. Hare quickly worked his way up to be the brand's head of design. Cabourn's approach to design was meticulous and it formalised the way in which Hare looked at menswear. "Nigel was fanatical about British manufacturing," he says. "And also about sourcing and then studying vintage pieces. I became a bit of a vintage nut and Nigel's way of working made sense to me."
Four years into his stint at Cabourn, Hare started to feel as though he needed a change. "Nigel was a purist," he says. "He wanted to meticulously recreate old stuff. I wanted to use everything I'd learned to design new pieces." So Hare jumped ship and freelanced for brands such as Burberry and Margaret Howell while he worked on the first few pieces under his name. At the same time his wife Gemma, who's now Hare's partner in Kestin, fell pregnant with their first daughter. "We are both Scottish and had been pining for home for a while," says Hare. "We decided to move back and see if we could make Kestin work." The couple packed up and drove north to Edinburgh just a few days before their daughter was born. This return kick-started Hare working on his brand in earnest.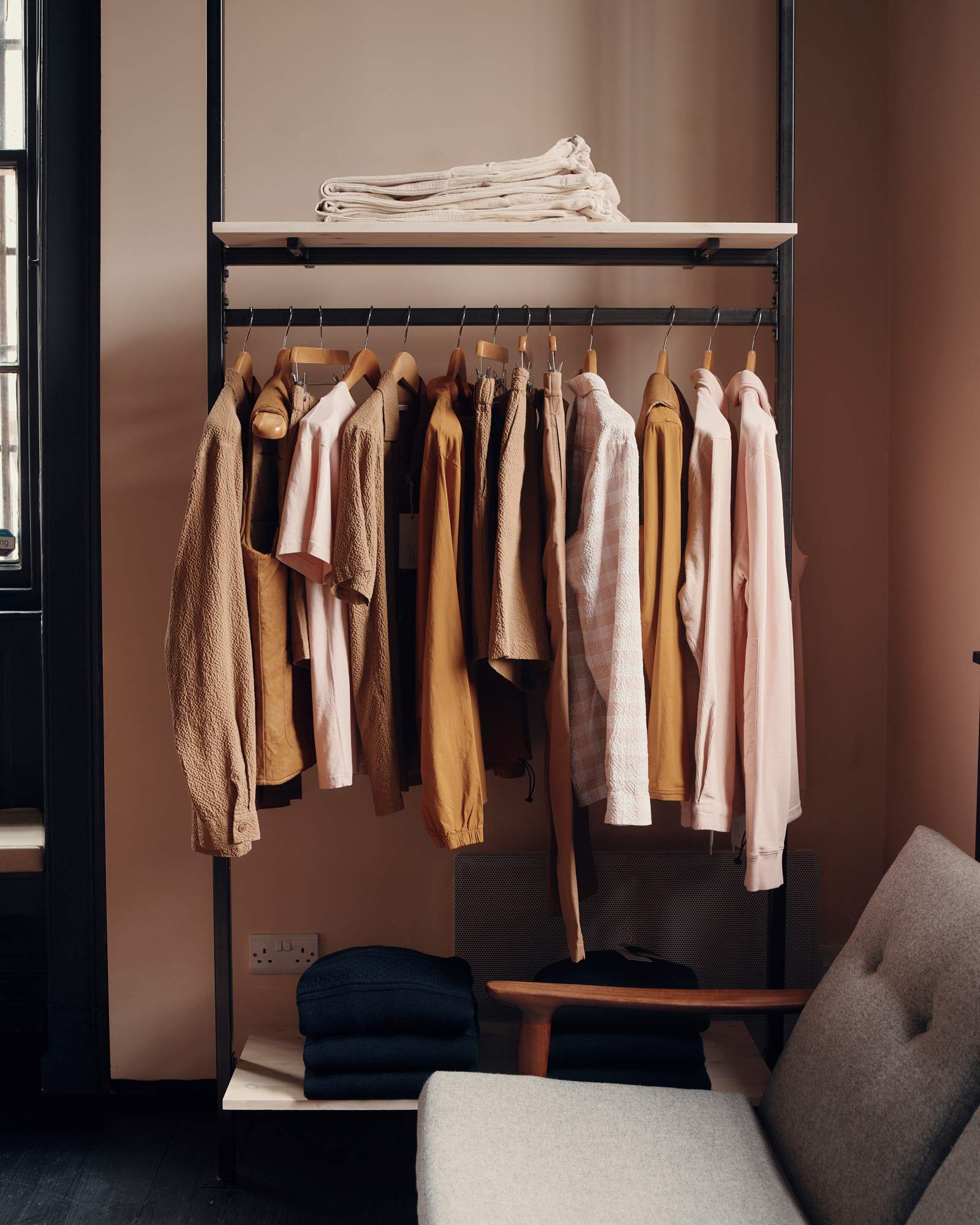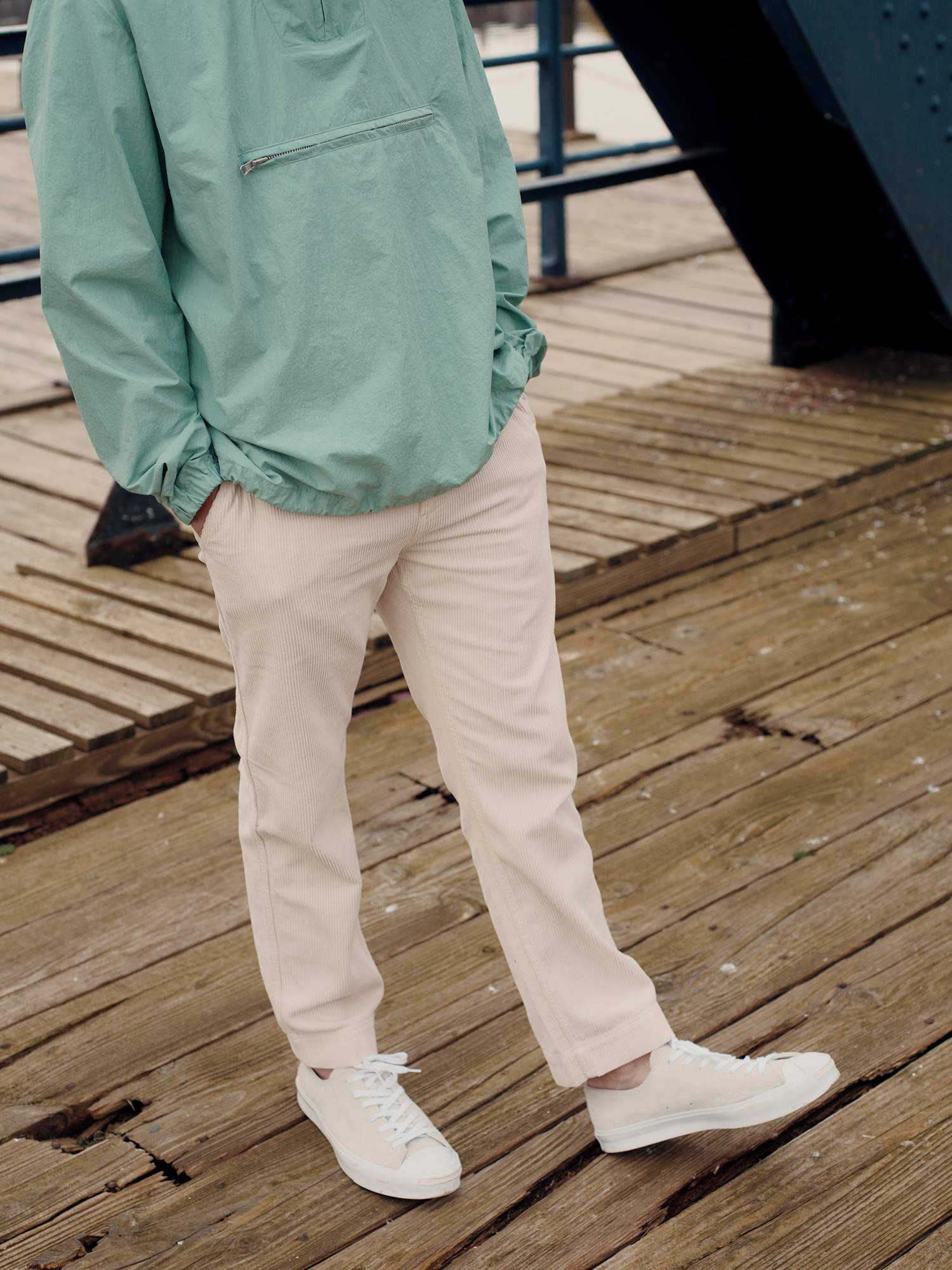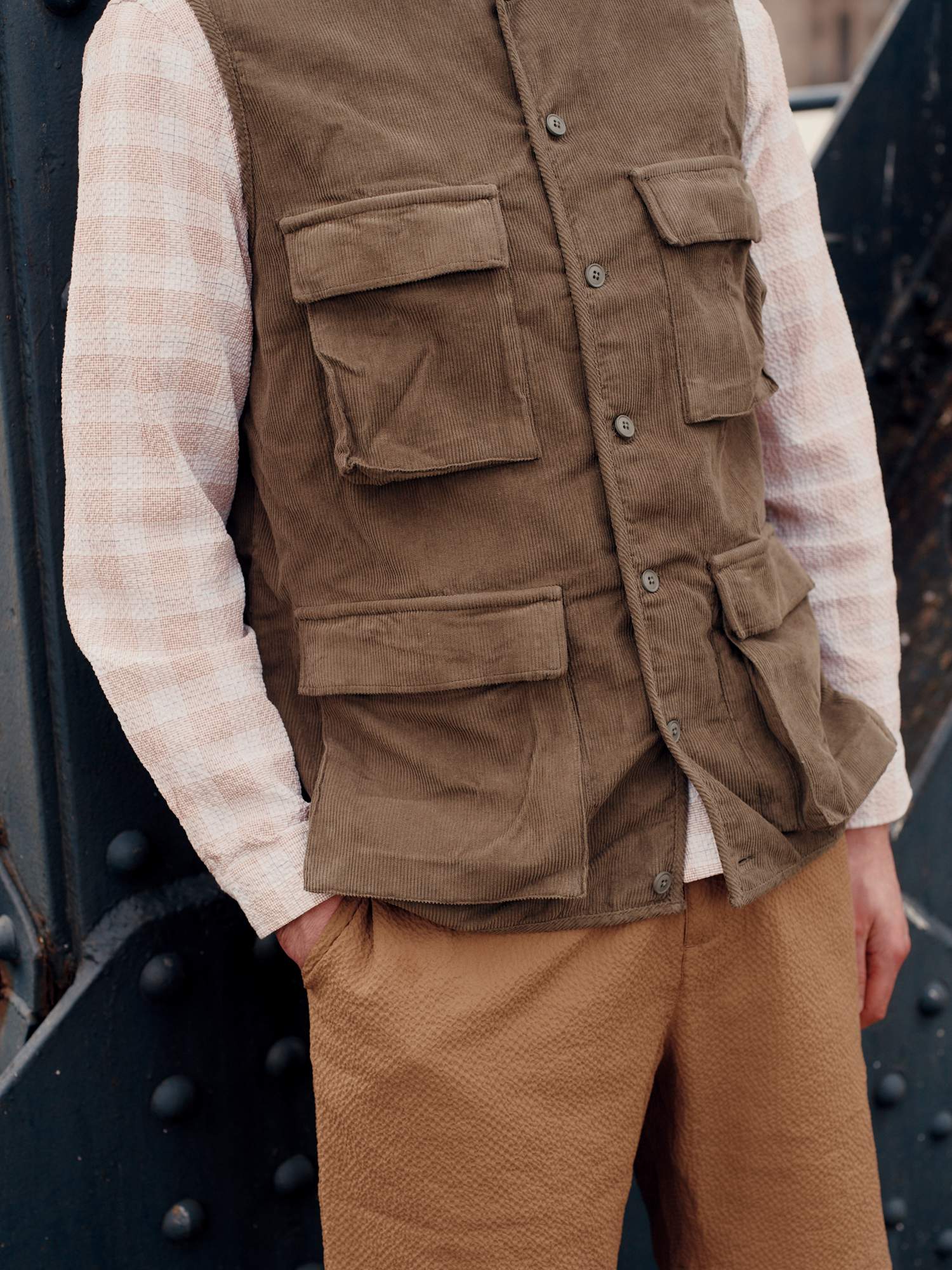 Skip forward to today and Kestin has carved out a cult following for its responsibly produced and technically impressive menswear. "I like to get down and dirty in factories," says Hare. "I like to be able to see things up close and try to push factories to get the best from them." He adds that it is this hands-on working mode that keeps him motivated and continues to add to the story of the brand. "We make all our knitwear in [the Scottish town of] Annan, Dumfries, for example. When we launched Kestin it felt like the natural thing to do because I'd used these workshops for Nigel Cabourn and Margaret Howell's knitwear," he says. "We choose British makers because we want to support local skills and jobs – but it's always happened organically."
"We choose British makers because we want to support local skills and jobs but it's always happened organically"
When asked about Kestin's sustainability credentials, Hare acknowledges that, while not perfect, the brand is making steady progress. "There's so much misunderstanding about sustainability," he says, "It's more about responsibility and making sure that you're doing everything in the best way you possibly can. We take care to make locally and use small production runs but we don't want to pigeonhole ourselves either; all we're trying to do is just take little steps."
This focus on responsible production is one of Kestin's strongest values, so much so that it has seen the brand safely through the persistent and continuing lockdowns of the past 14 months. As it turned out, Hare and his team were able to create a new "Made in Scotland" accessories and small leather goods collection featuring products made entirely within 50 miles of Edinburgh.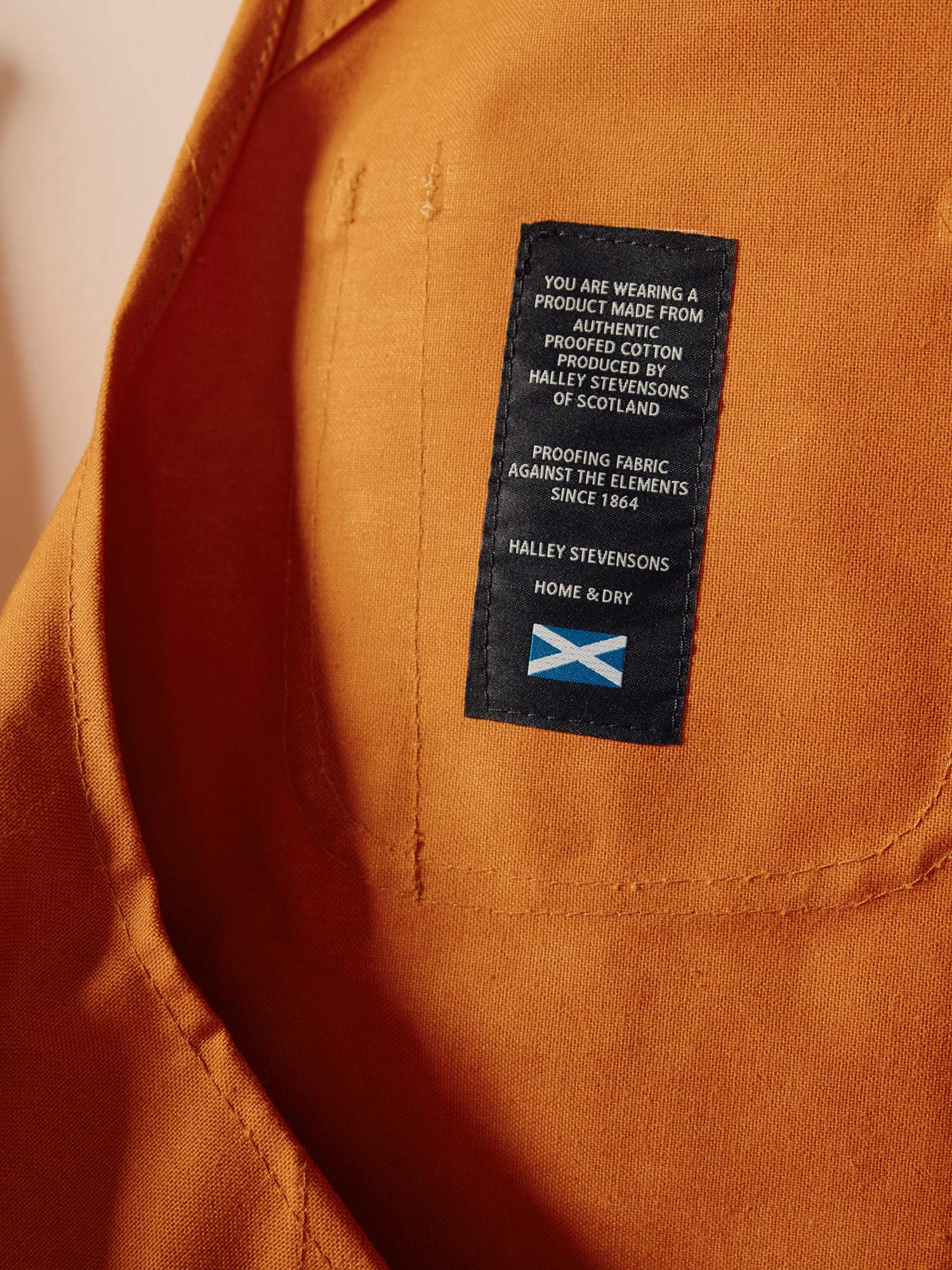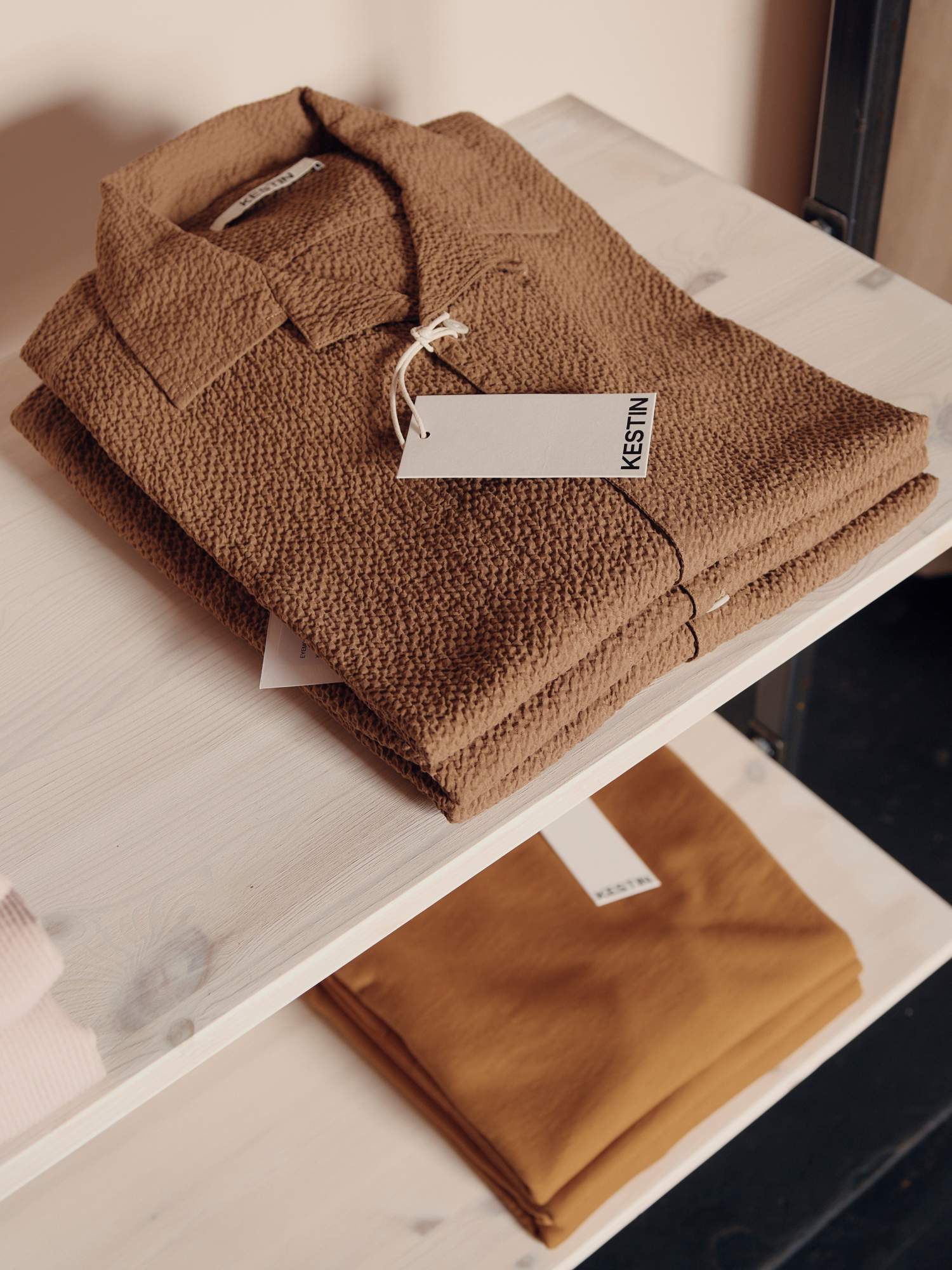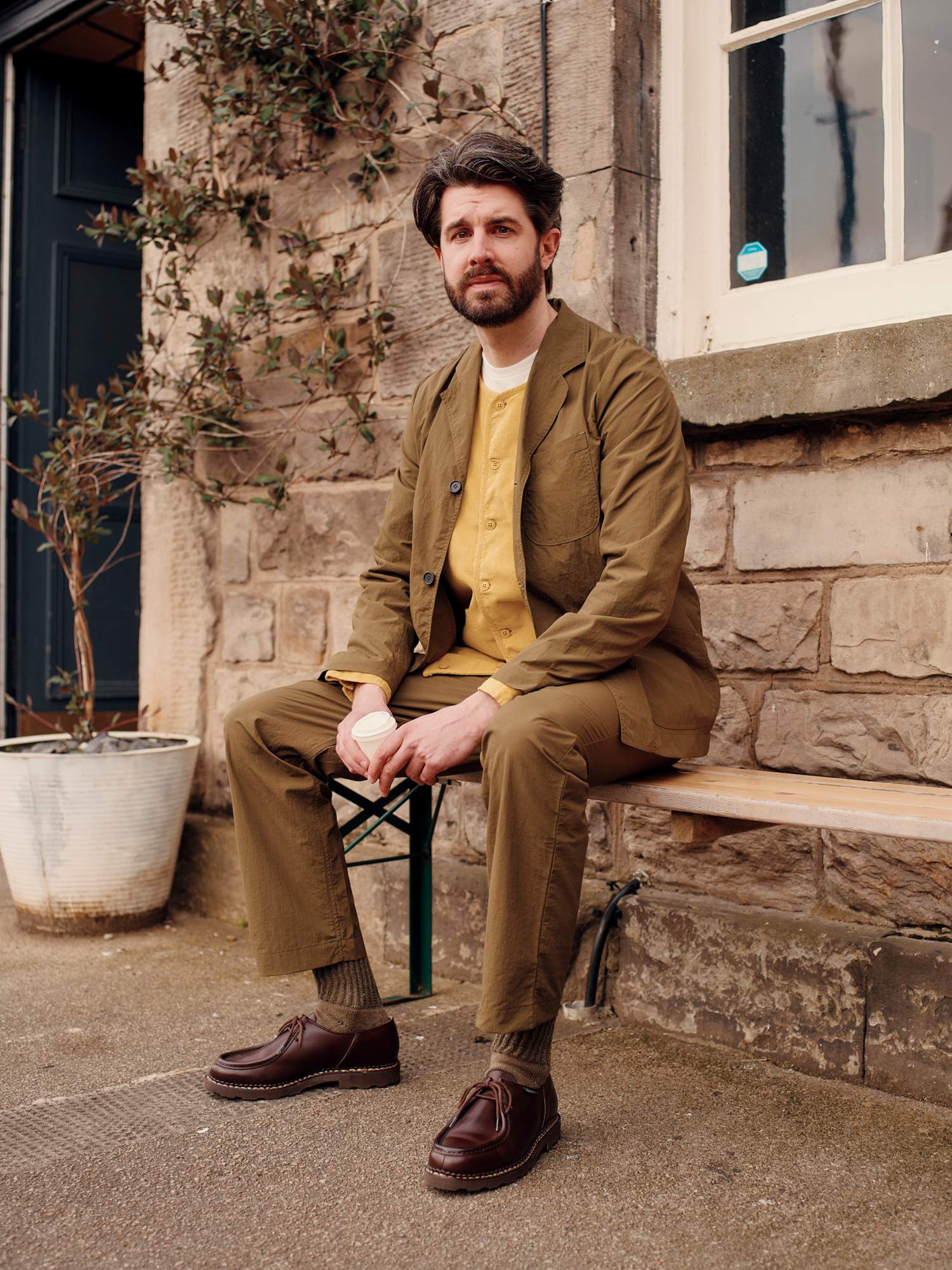 Today, Kestin's team is 10-strong and operates from an airy studio in the centre of the Scottish capital. Despite the disruption of the past year, Hare is optimistic about the brand's future and pleased with how he and his team have shaped Kestin in the past decade. "To be an independent business today, you have to have a great narrative," he says. "Not only that, you've got to undertake thorough research, have experience and understand your own identity. That's when you start creating something with longevity that stands out from the other things around you."